I have shared a few free quilt patterns over the years and today I wanted to round them all up so you can find a new quilt project to tackle! These patterns are simple and fun.
These 10 free quilt patterns include some that use measurements and some template quilts.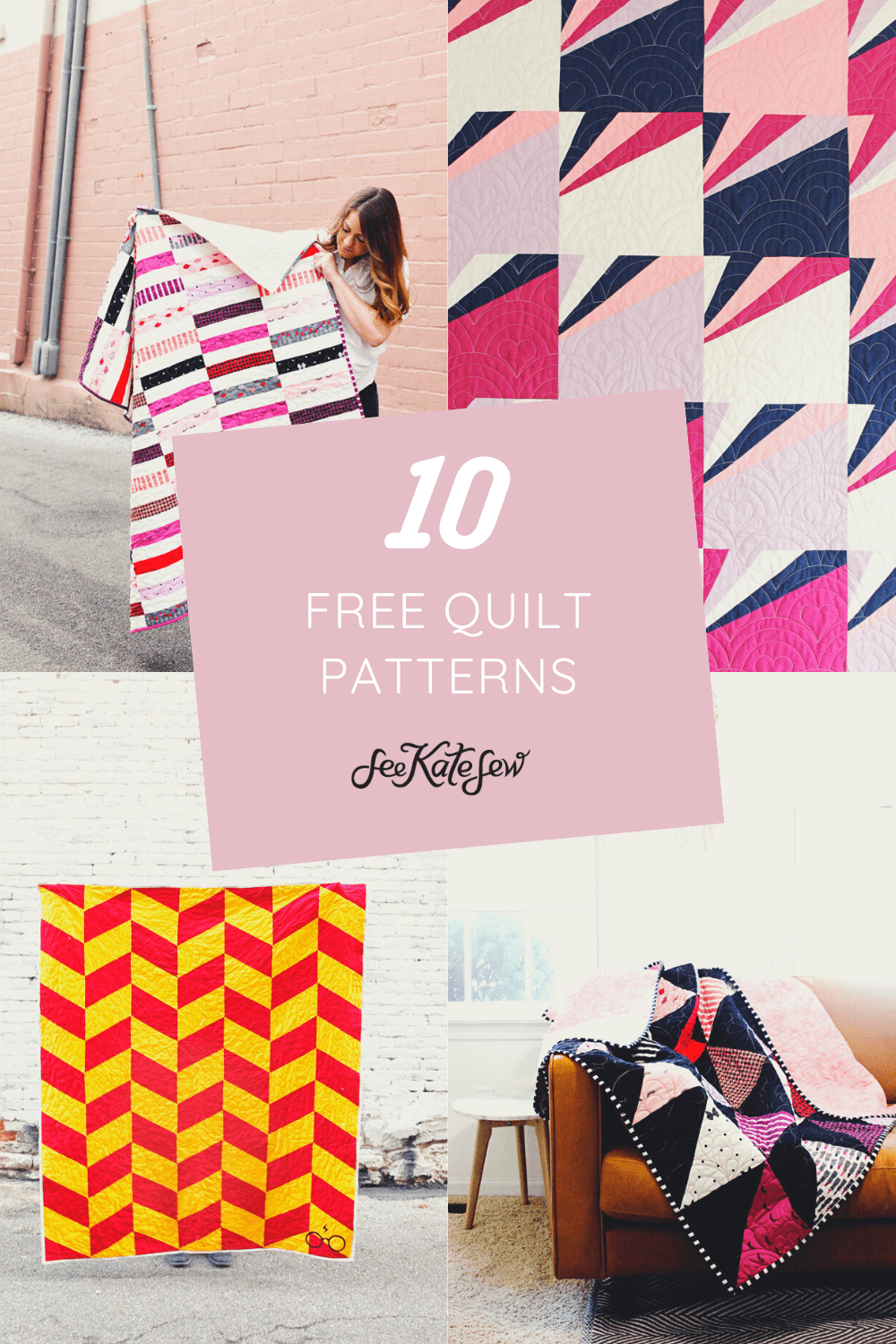 The Modern Ombre Triangle Quilt
The Modern Ombre Triangle Quilt is the cutest modern bold quilt for a baby nursery. You can use any color scheme to make this quilt! It's great for a beginner quilter.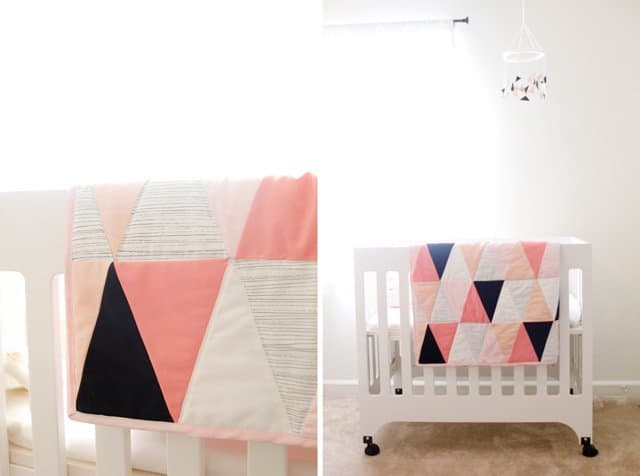 The You're a Gem Quilt is made with templates. You can even use a cutting machine to cut them out! The diamond shapes are so pretty. Read the post to see how to make them shimmer!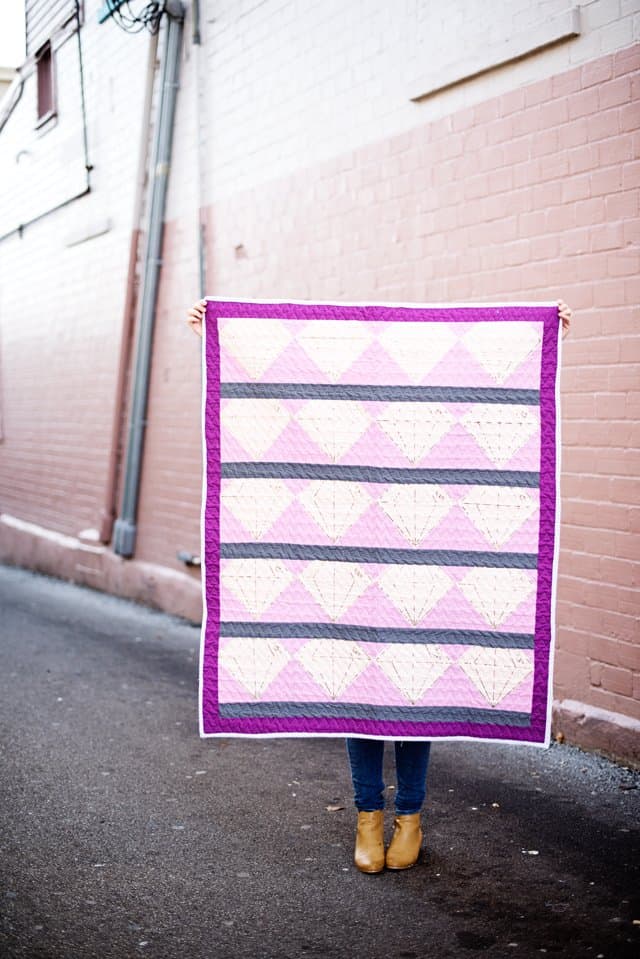 Coffee Cup Quilt Block Pattern
For the coffee addict! This quilt features cute coffee cups with hearts. Use any colors and mix and match prints for this one!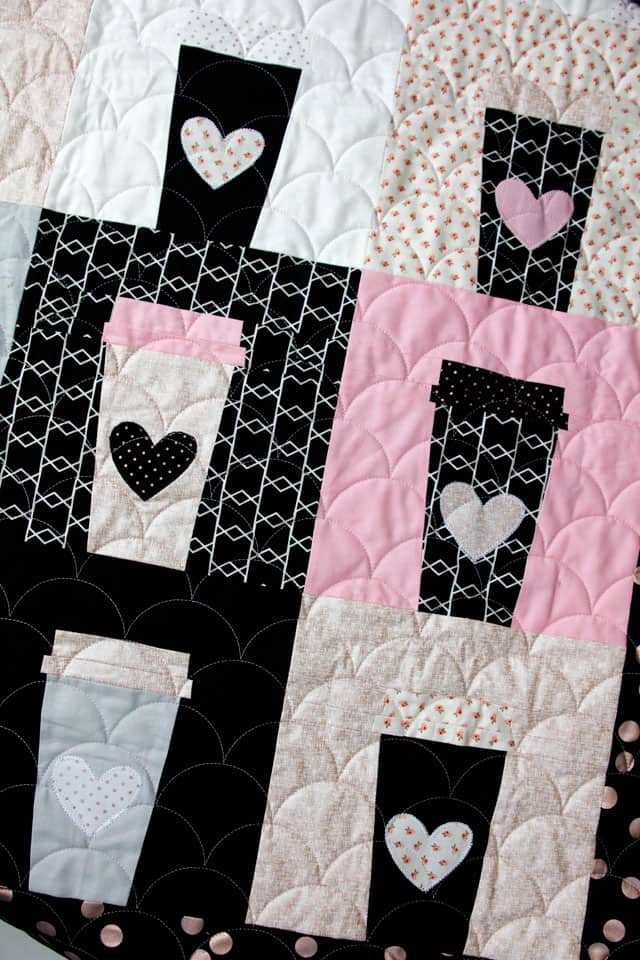 The Pixie Dust quilt block has unicorn vibes! I chose a My Little Pony color palette for this one!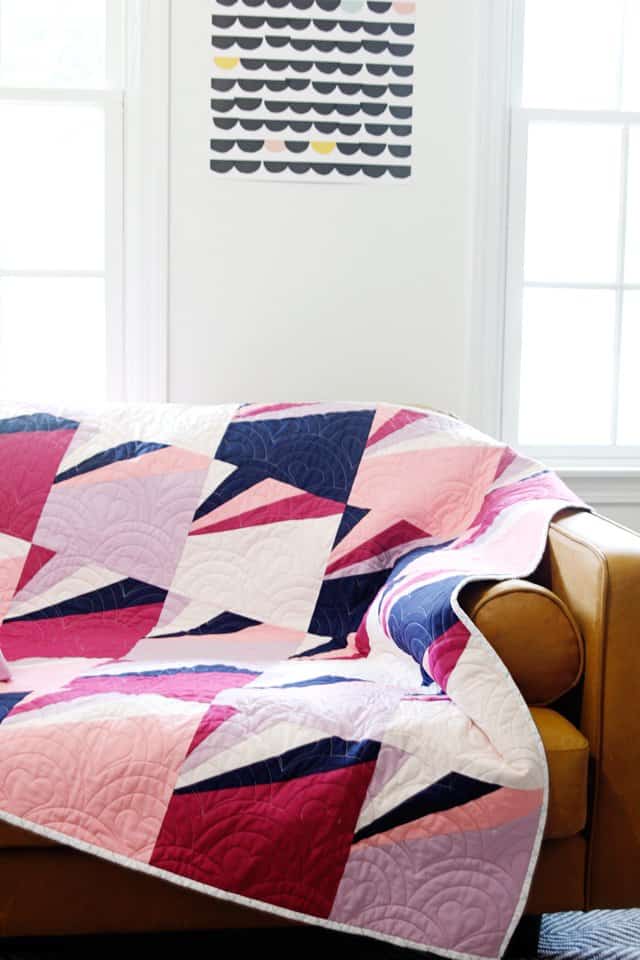 Once you learn how to sew Half Square Triangles, a whole new world will open up to you! This quilt uses a 10″ stacker.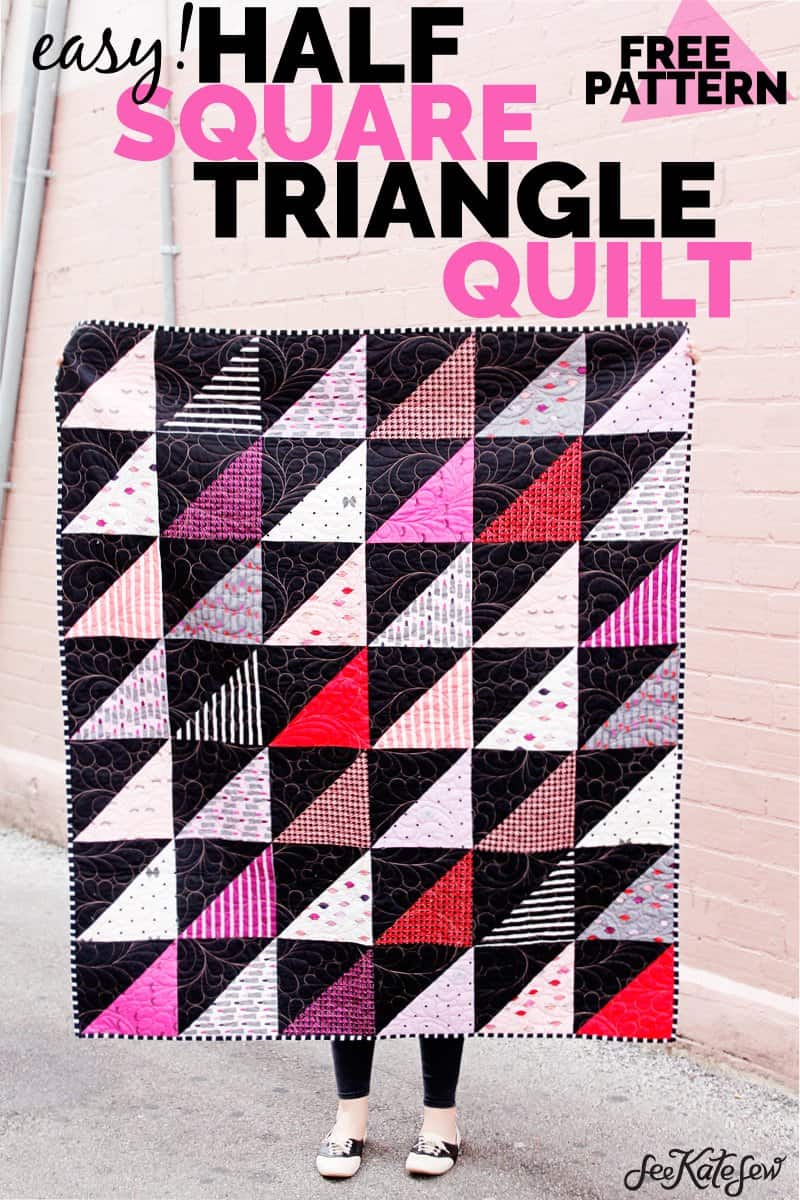 Strip quilts are so fun and great because you can use precuts!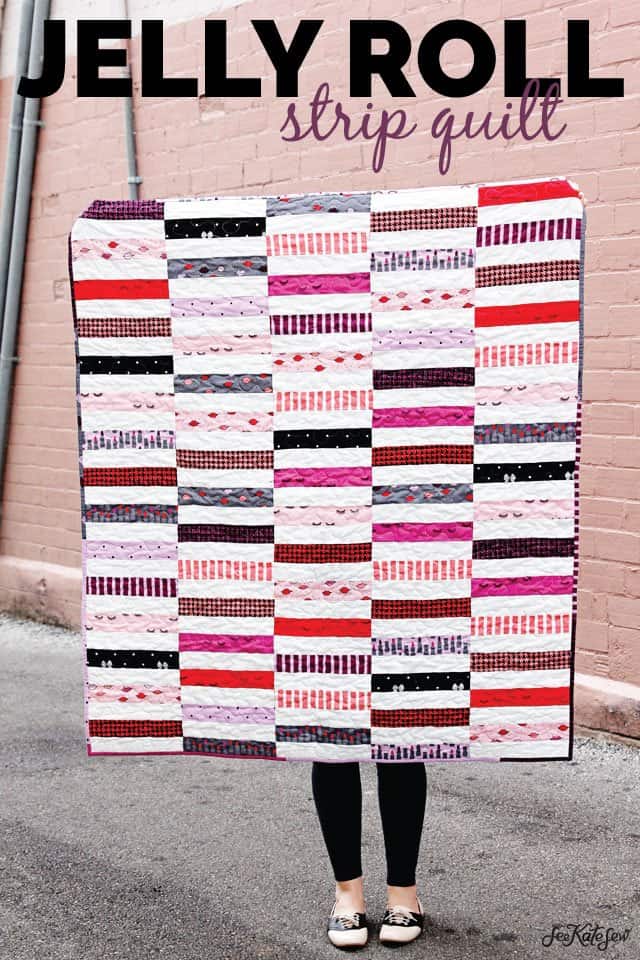 This two color herringbone quilt can be made in any color scheme including sports teams, Harry Potter houses, etc! The bold quilt is great for a boys room.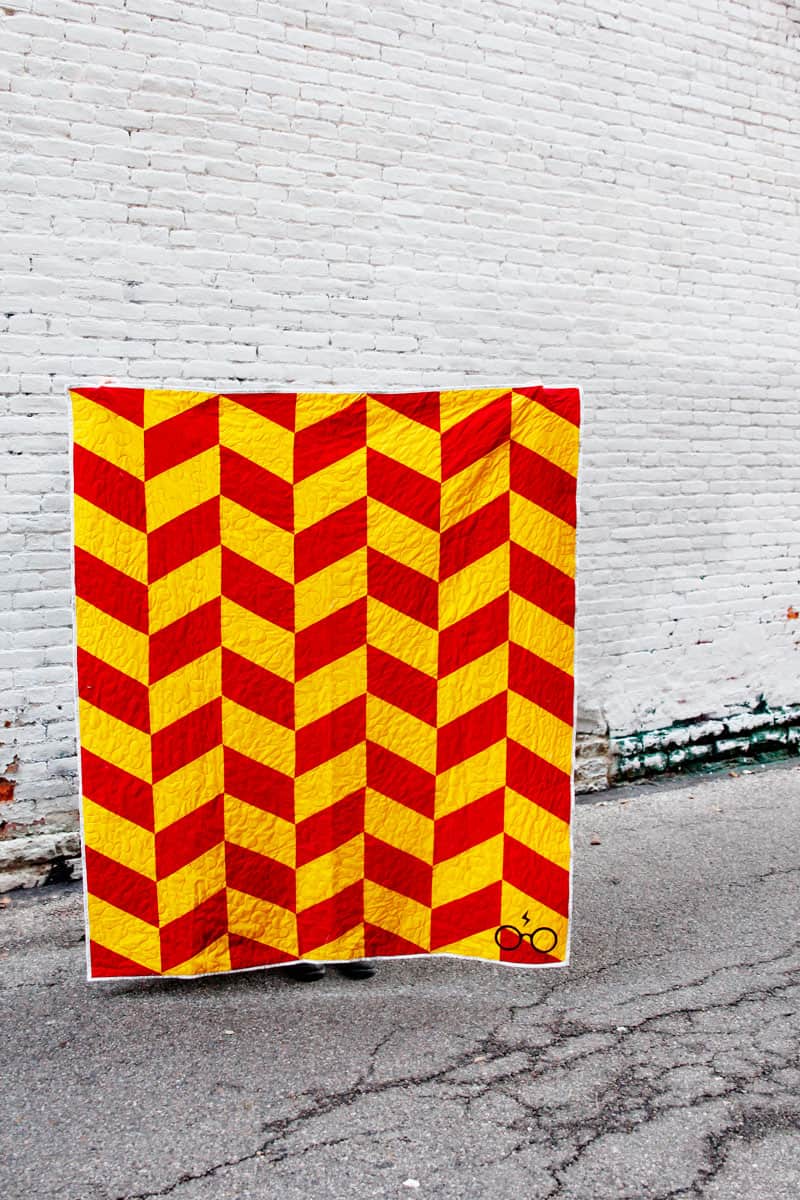 Rainbows are so cute for baby decor. This quilt is extra special for the rainbow baby in your life!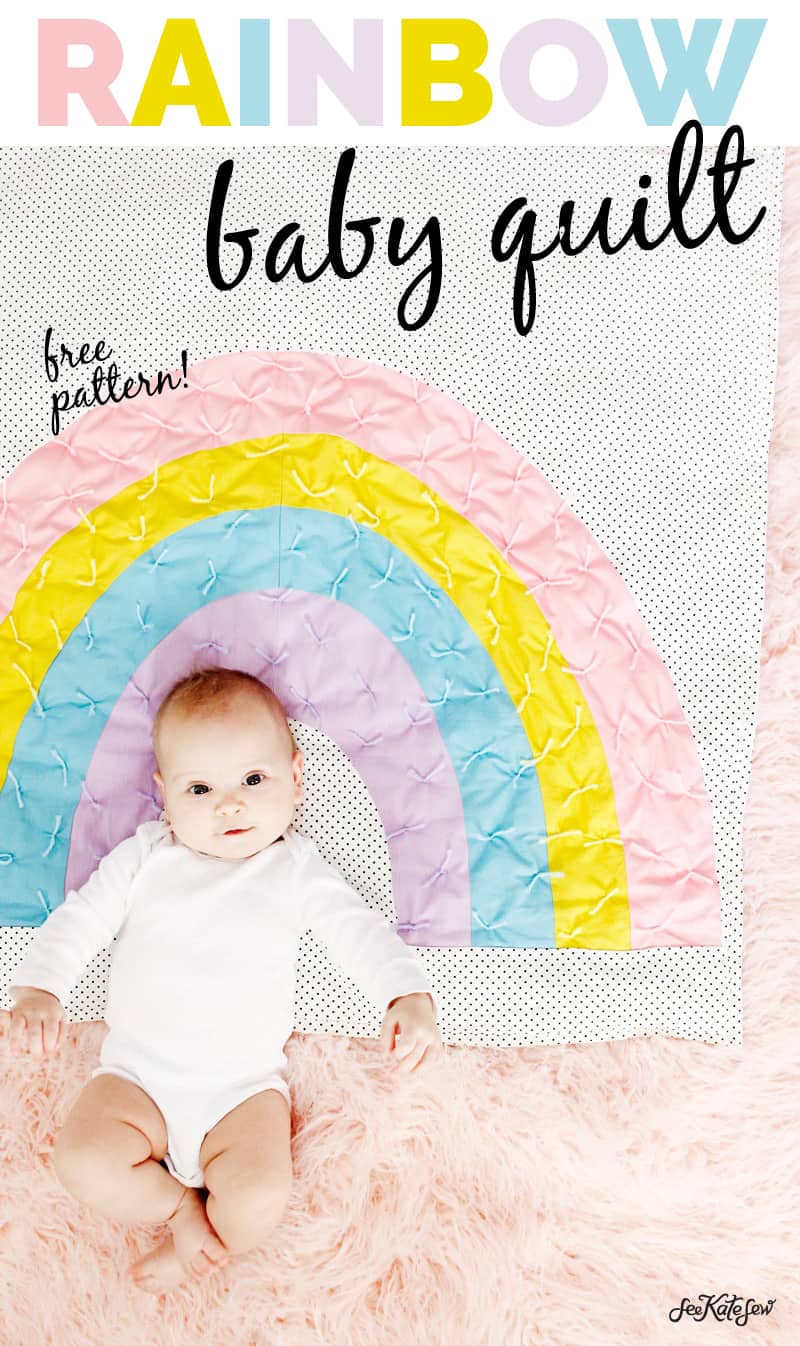 The pleated strip quilt is the easiest way to use up a lot of cut fabrics all at once! The pleated strips give it a unique look!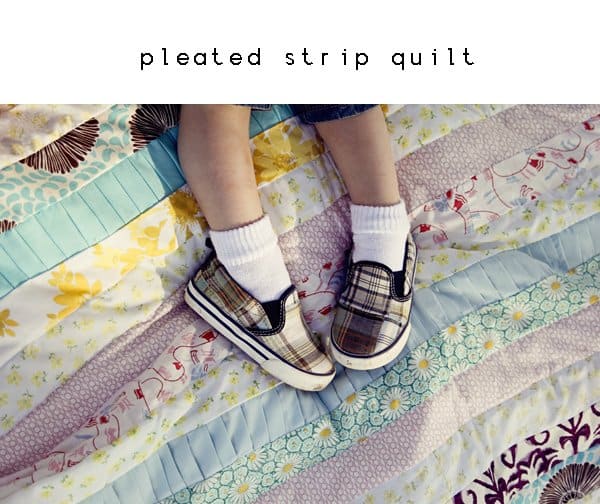 Start small with this tiny doll quilt and a tricky ruched edge technique!