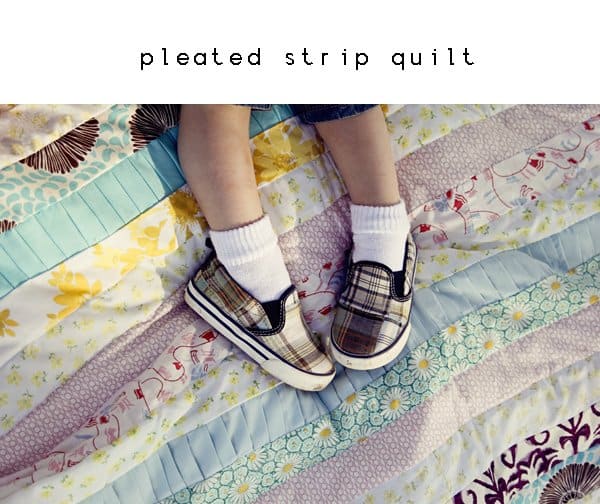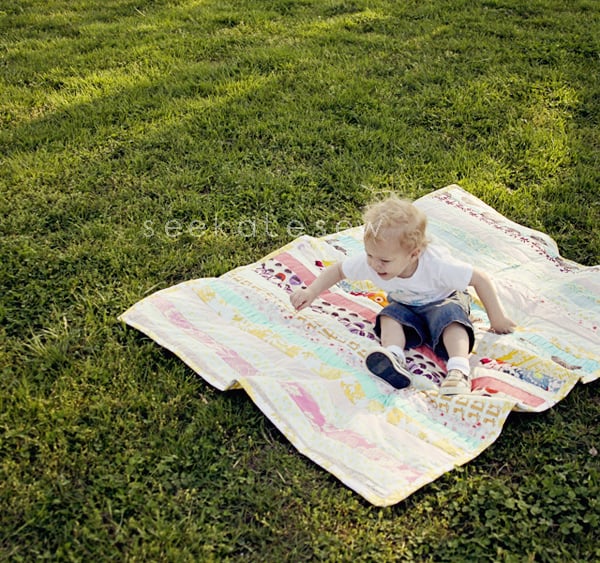 This is a great way to use up lots of scraps! And is also a perfect beginner sewing project. This might be the easiest quilt I've ever made. (I've made like 4 quilts…so take that for what it's worth!)
You need:
Strips of fabric (27): 45″ by 2.5″
Pleated strips (4): 2.5″ by 135″ (or 3- 45″ strips sewn together)
Here's the pattern I used. My finished quilt is 57″ by 44″.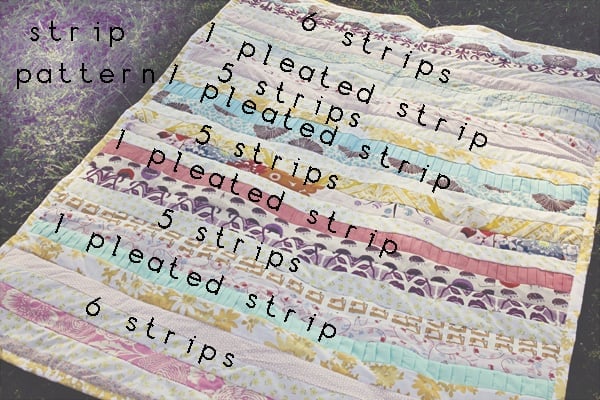 Start sewing your strips together. If your strip isn't long enough, sew two together. 
 After every 5 strips, we'll add a pleated one. To do this, use one of your really long strips and make 1/2″ pleats the whole way. I hand-pleated mine for that extra handcrafted feel. I'm not a perfectionist and I sorta like how some of the pleats aren't exactly straight.
So pleat all the way down and then sew with 1/4″ seam allowance. Make sure you sew in the direction of the pleats so they don't catch your presser foot. Then press the whole seam allowance away from the pleats. (For the regular strip pieces, press seam allowances open.) 
Now layer another strip on top of the pleated strip with right sides together. Pin the pleats again to your new strip.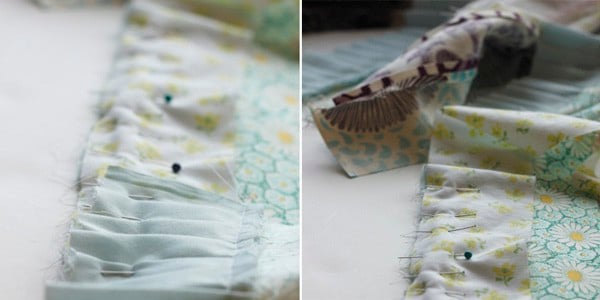 Sew it up and press flat.
There you have it! One pleated strip! Now continue this pattern until you've used up all of your strips.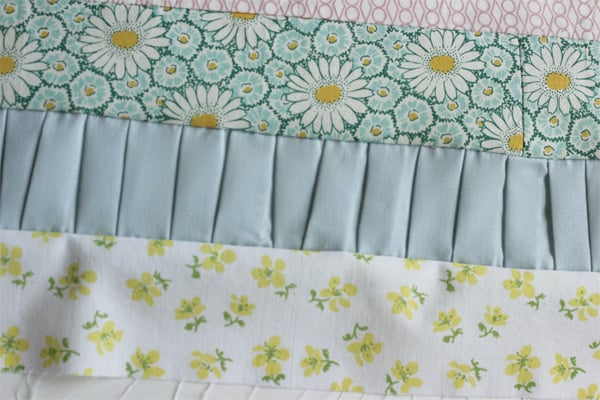 I backed the quilt with another vintage sheet and bound it with 
handmade quilt binding.
To quilt this quilt, I stitched in the ditch down every couple of rows. Stitch in the ditch means sewing along the seams, so the thread is pretty much hidden on the front. It does make a line pattern on the back.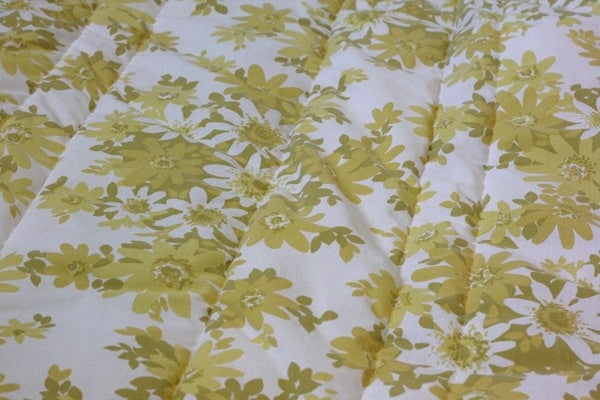 To make a binding, cut strips 2.5″ wide and press over 1/2″.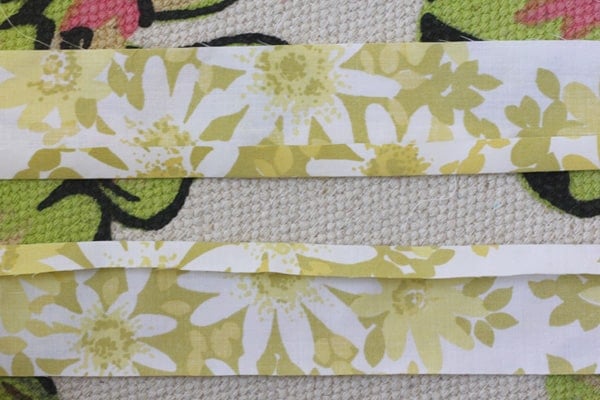 Pin the unfolded edge to the quilt.
Sew it on at 1/2″ then fold the folded edge around the quilt and to the top. Pin it on.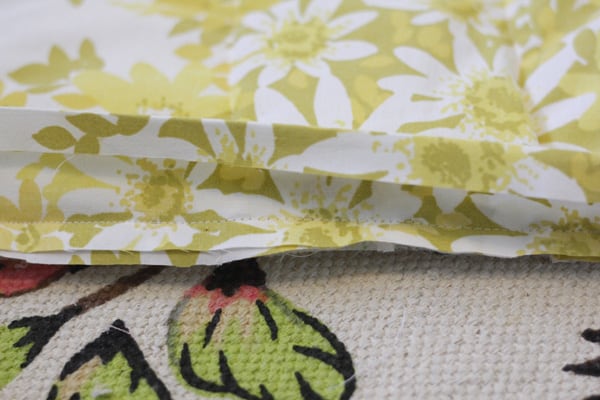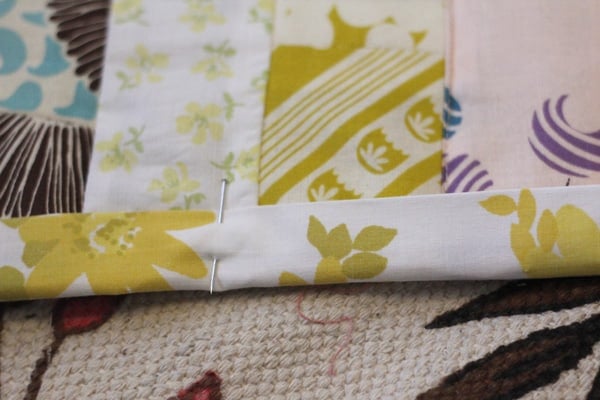 Stitch around at 1/8″ to keep the binding in place.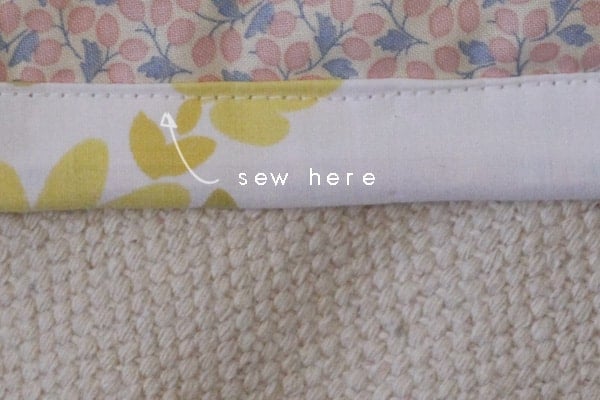 Done!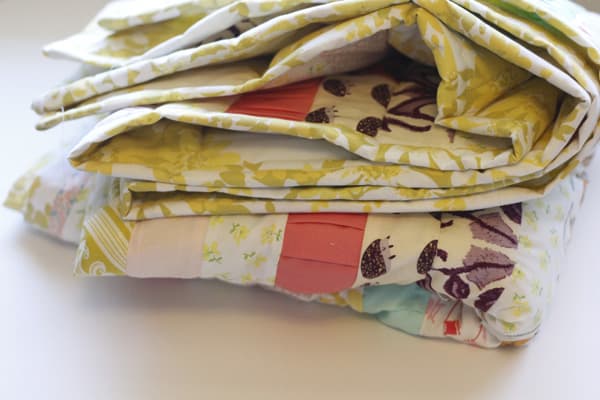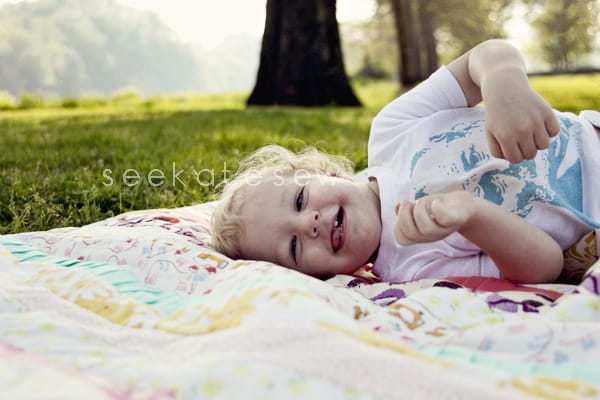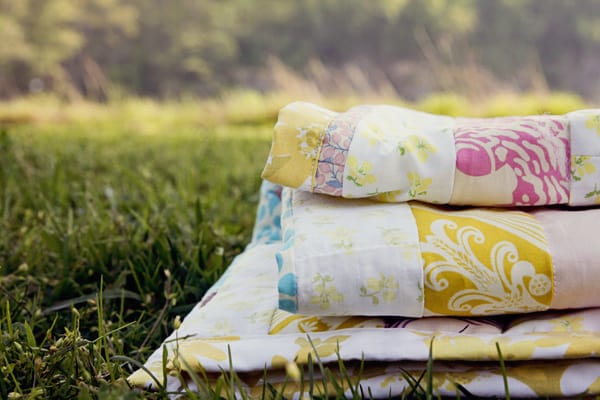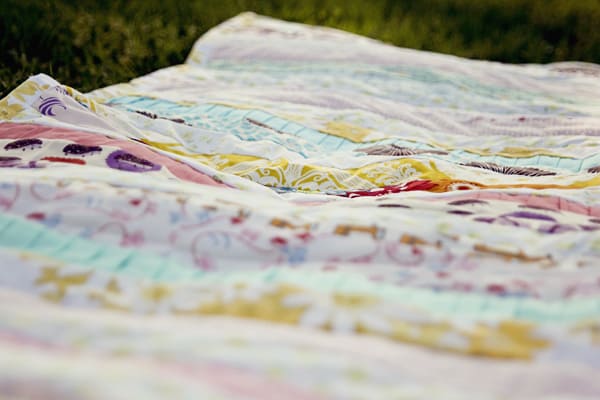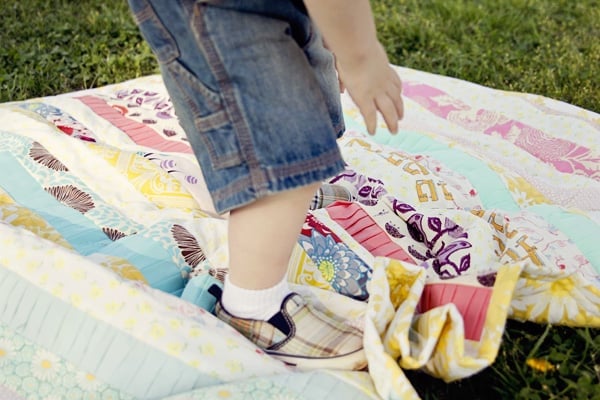 I haven't made a quilt in years, so it was nice to delve into it again with a really simple strip piecing technique! And a few pleats, of course! My favorite part of this quilt was putting together all the pretty fabrics. I used a whole lot of my stash up!