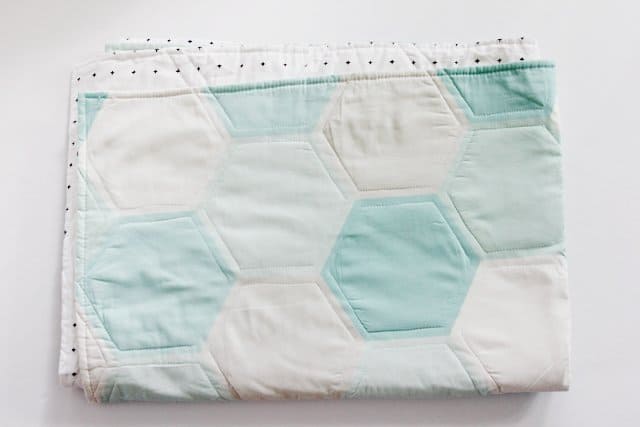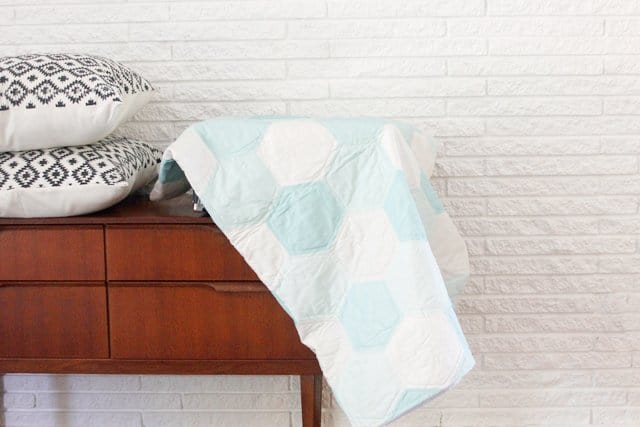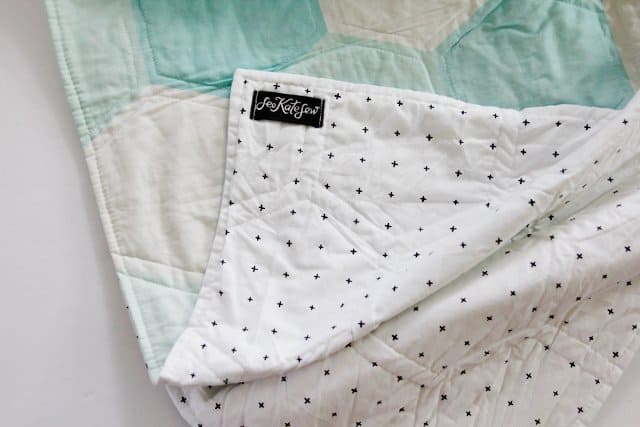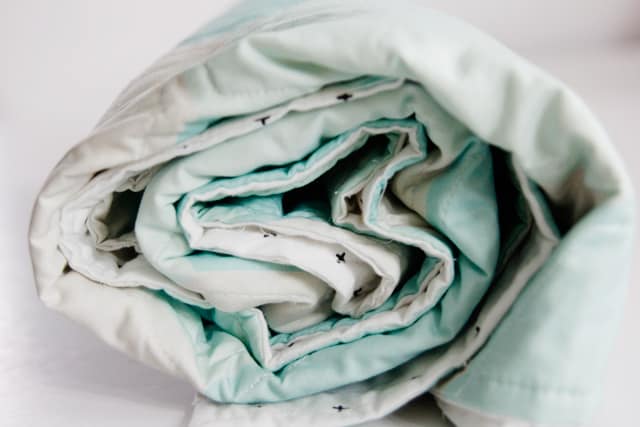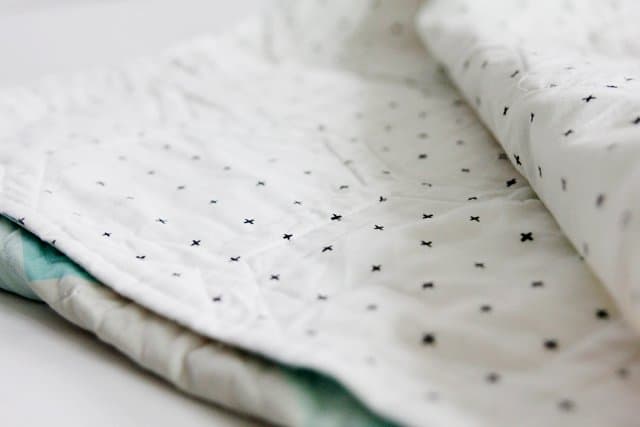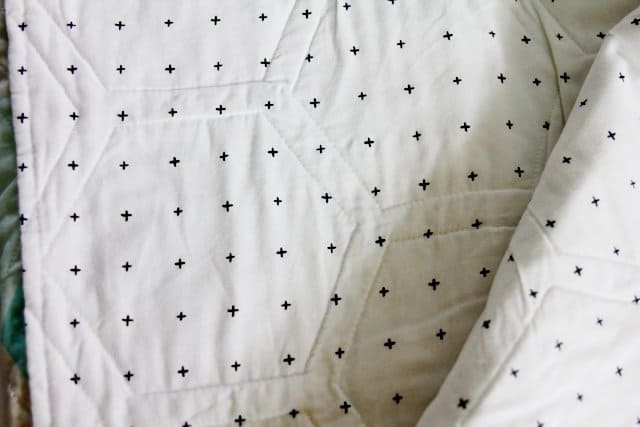 Today I'm sharing a new ONE HOUR QUILT! This quilt is very similar to my One Hour Triangle Quilt but instead of triangles it's covered with hexagons!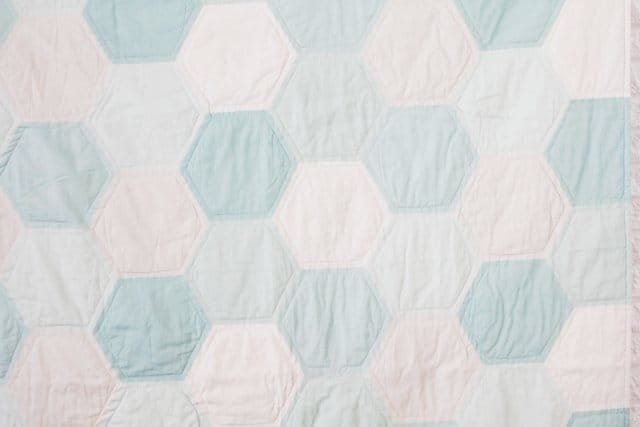 I love this large hexagon design in aqua! I also made a few other colors. This fabric is printed by Spoonflower, so there is no quilt piecing needed! Just print it off, back it and quilt it! And there is no binding on this one! I'm showing you a quick technique called the Pillowcase bind that is great for baby quilts because it holds up better with multiple washes.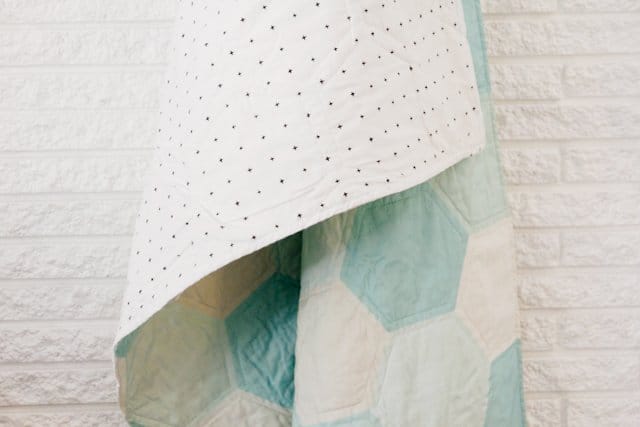 One Hour Breakdown:
10 Min- Cut, Pin and Baste
10 Min- Pillowcase bind
40 Min- Topstitch + Quilt

Materials:
–2 yards Hexagon Quilt Cloth
-2 yards backing fabric
–cotton batting
Finished Quilt Size:
-44″ by 52″
Additional tips:
-You can buy batting in different forms and sizes. I like 100% cotton needle felted batting. It is smooth, has a natural color, and is 100% cotton!
-You can purchase a "crib size" package of batting. I prefer to buy the Queen size, which will make 4 of these baby quilts. If you plan on stocking your baby gift pile, the Queen size is a better deal economically.
-To save money on backing fabric, use a flat sheet! I found this backing material in a sheet set at Target.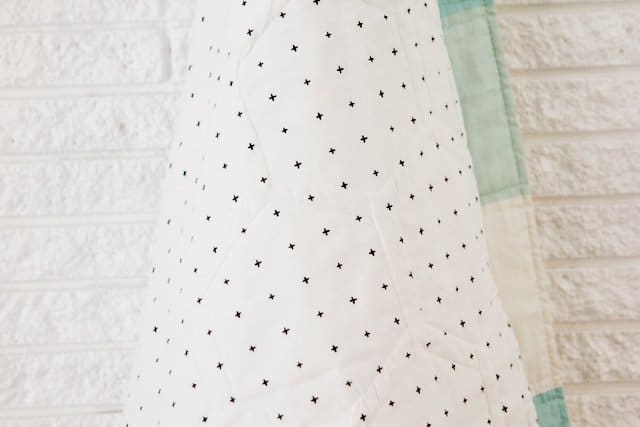 Instructions:
-Cut quilt top fabric to 60″ and trim the edges. 2 yards will be 72″ so it's just a small piece you'll be cutting off. Then cut the backing fabric and batting to match.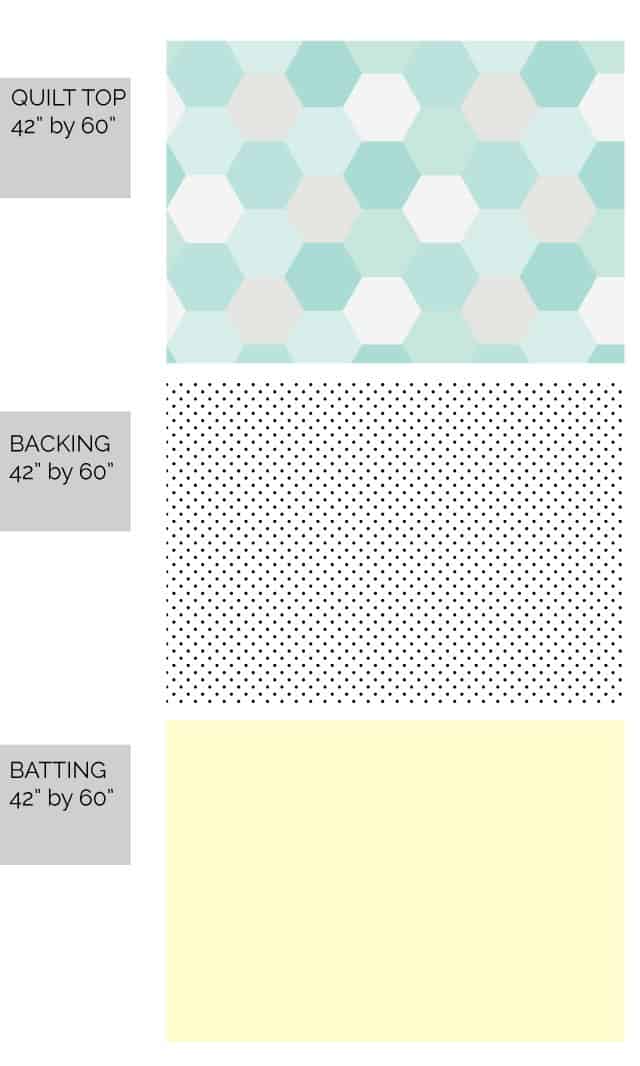 -Spray baste the batting fabric to the quilt top fabric and smooth down with your fingers.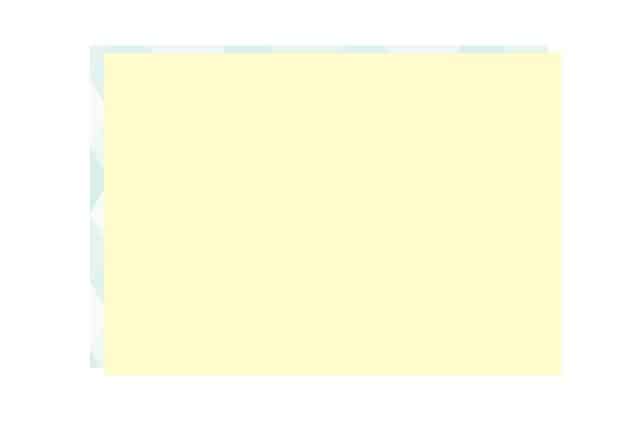 -Now put the quilt backing fabric RIGHT SIDES DOWN on the quilt top (with the batting on the back). You'll have a little sandwich that looks like this: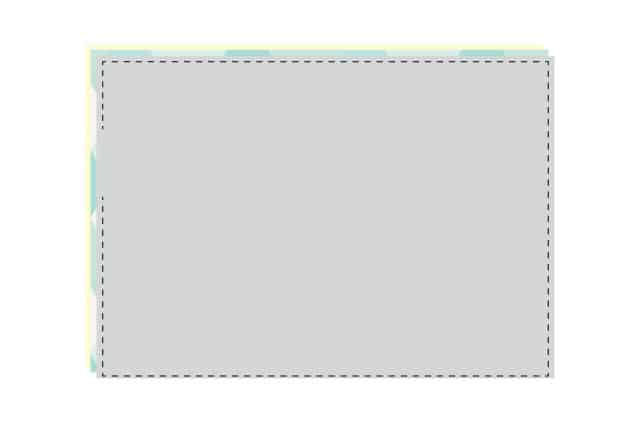 Batting, Quilt Top, Quilt Backing. The quilt top and quilt backing will have the right sides together. Leave a 4-6″ opening to turn. Clip corners.
-Now turn the fabric right sides out and push corners out. Topstitch all the way around at 1/4″, which will close the opening you left.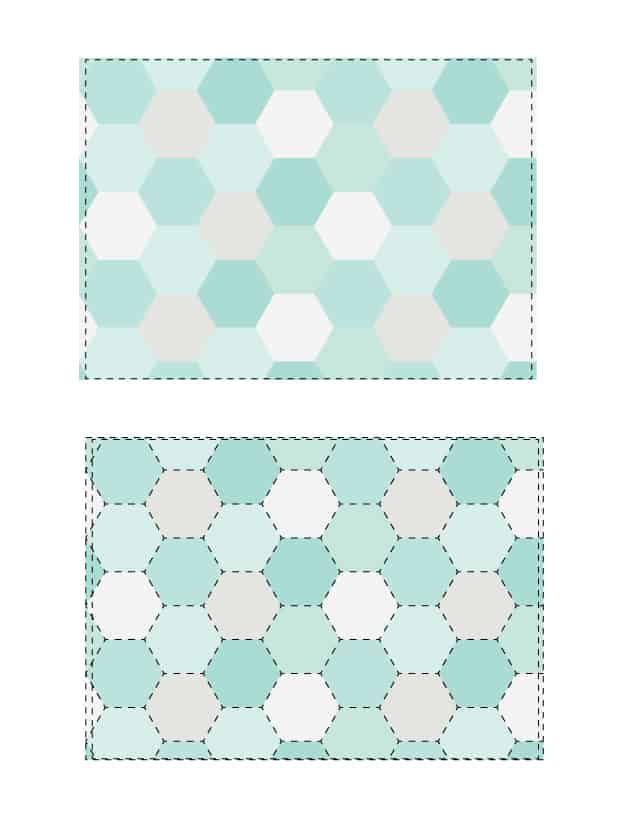 You can choose to quilt your quilt with any pattern you want. I quilted a hexagon inside of each hexagon 1/4″ from the edges of each hexagon. You can see the pattern a little better on the back: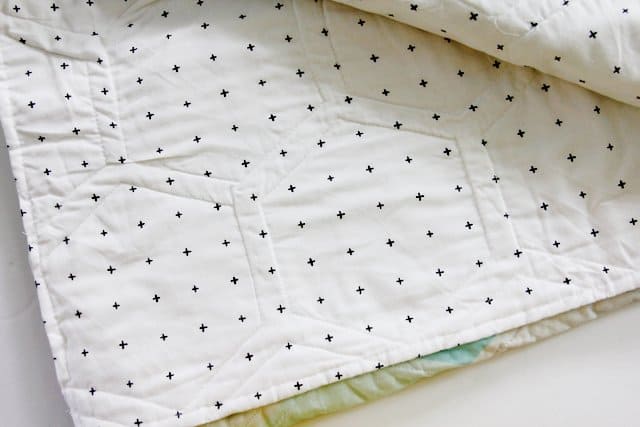 And you're done!