Introducing the Sheet Music Quilt Pattern! This new quilt pattern is the perfect quilt pattern for music lovers!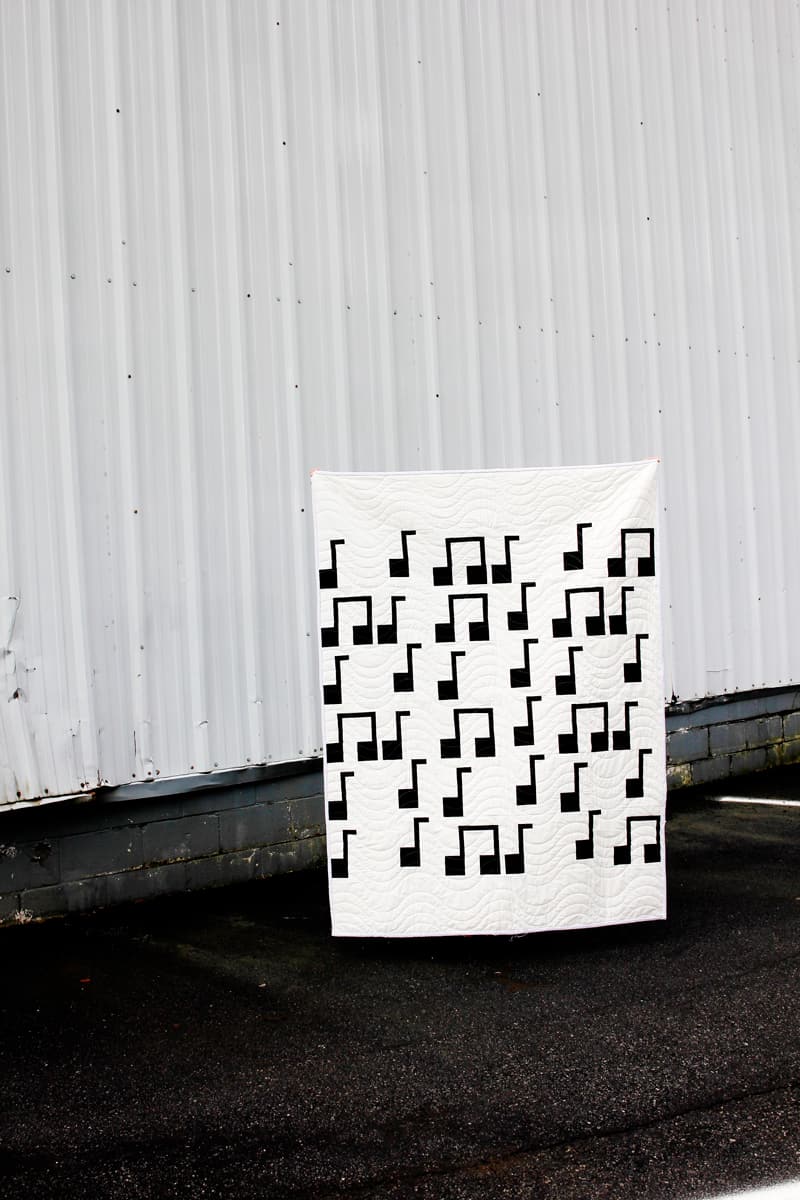 The Sheet Music Quilt has lines of beautiful music notes! I made this one with an off-white and black fabric to create a very classic music theme quilt.
The Sheet Music Quilt is April's Pattern of the Month this month! Sign up for as low as $6.50/pattern here!
Or get the Sheet Music Quilt in the shop for $12!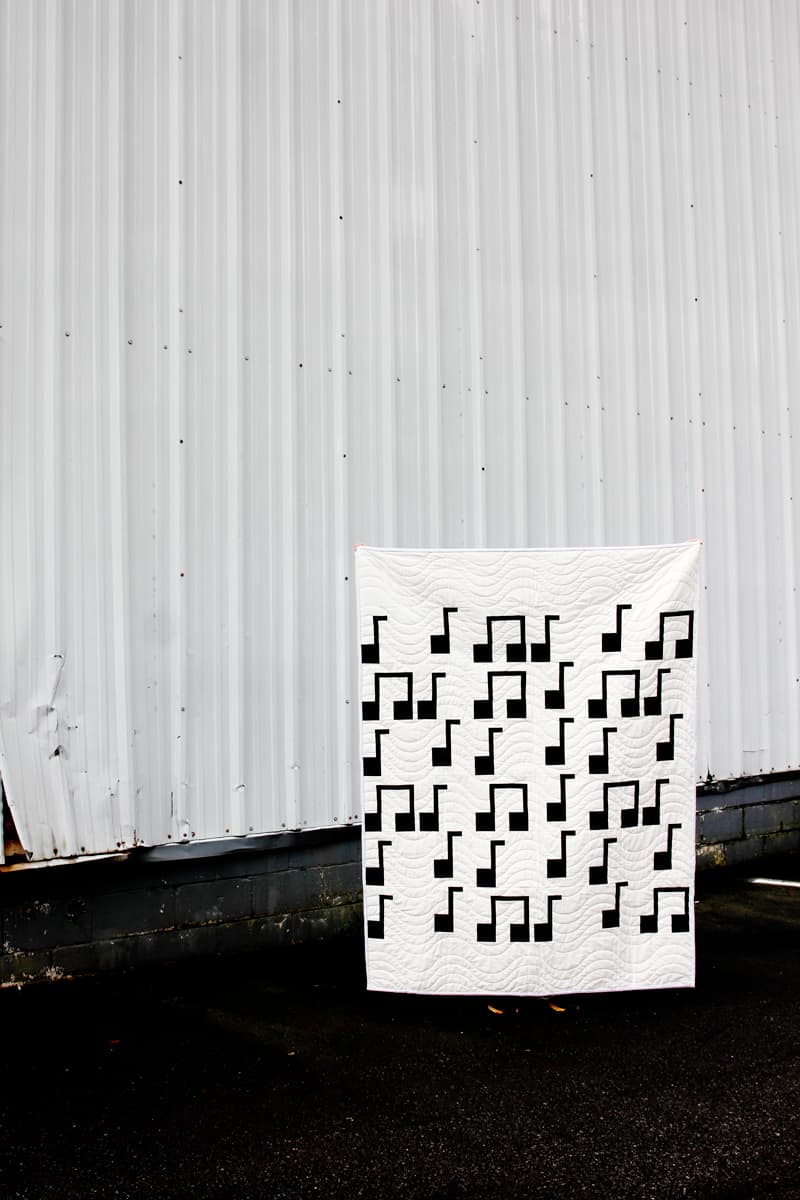 Sheet Music Quilt Fabrics
I used black and white for this quilt – but I would love to see one with a solid background color and a whole bunch of different, colorful notes! Maybe raid your scrap pile, sort out all of your blues, or grab a fat quarter stack.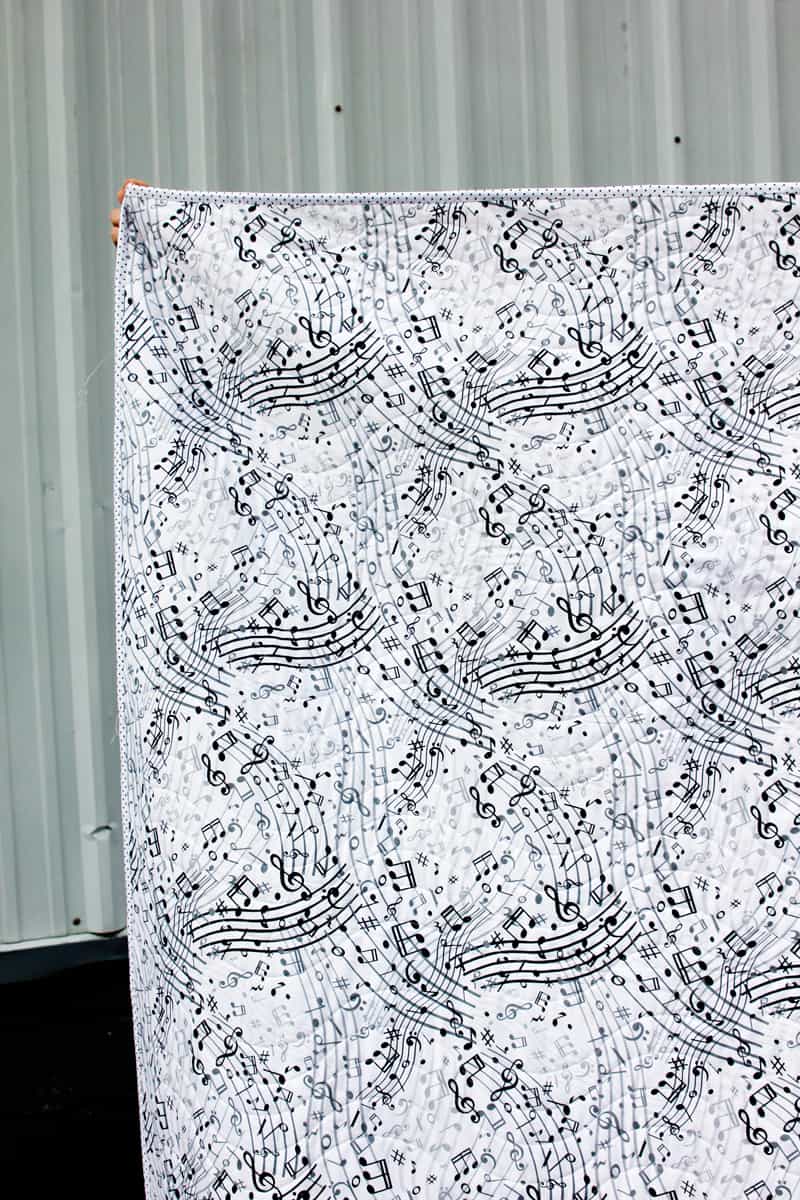 Here are the specific fabrics I used: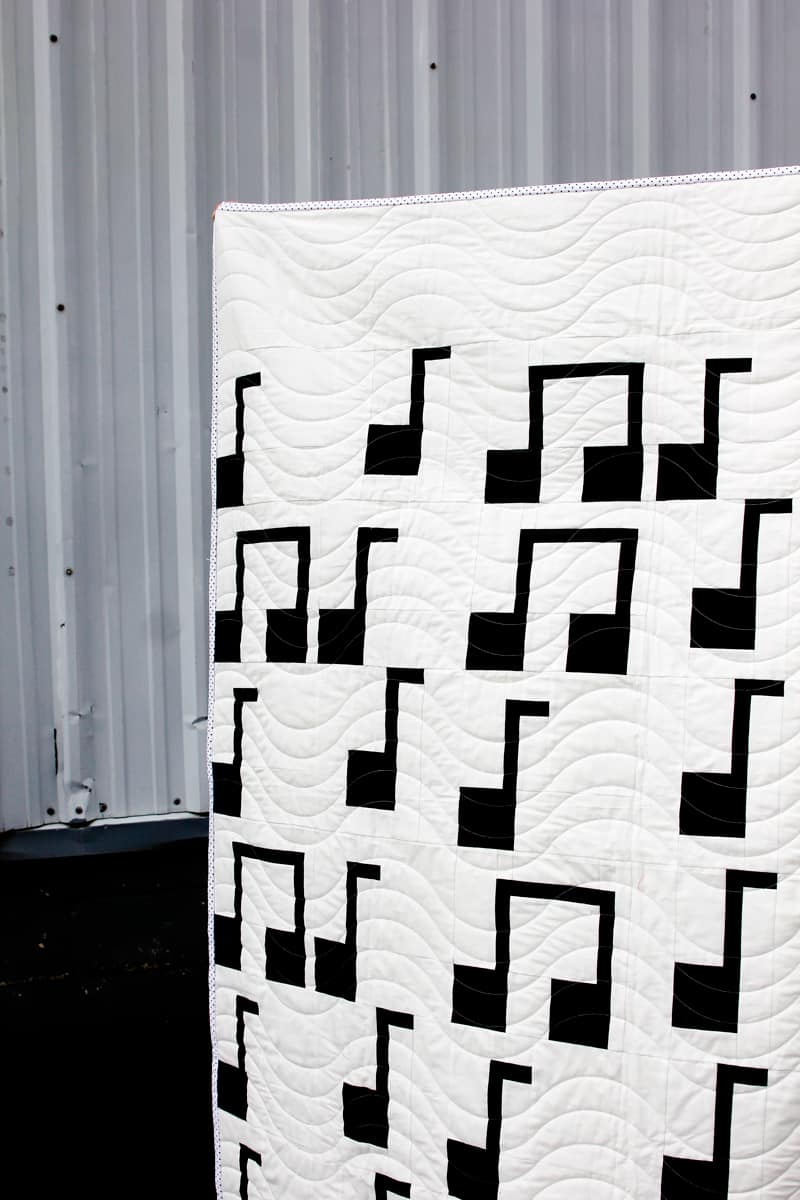 Musical Quilt Details
The Sheet Music Quilt Pattern is a bold, musical quilt featuring music notes and a bold border. Create these intricate music note blocks easily with measurements and piece them together to create the perfect melody!
18-page PDF download
Measurement quilt – no templates!
4 sizes: Baby, Lap, Throw and Twin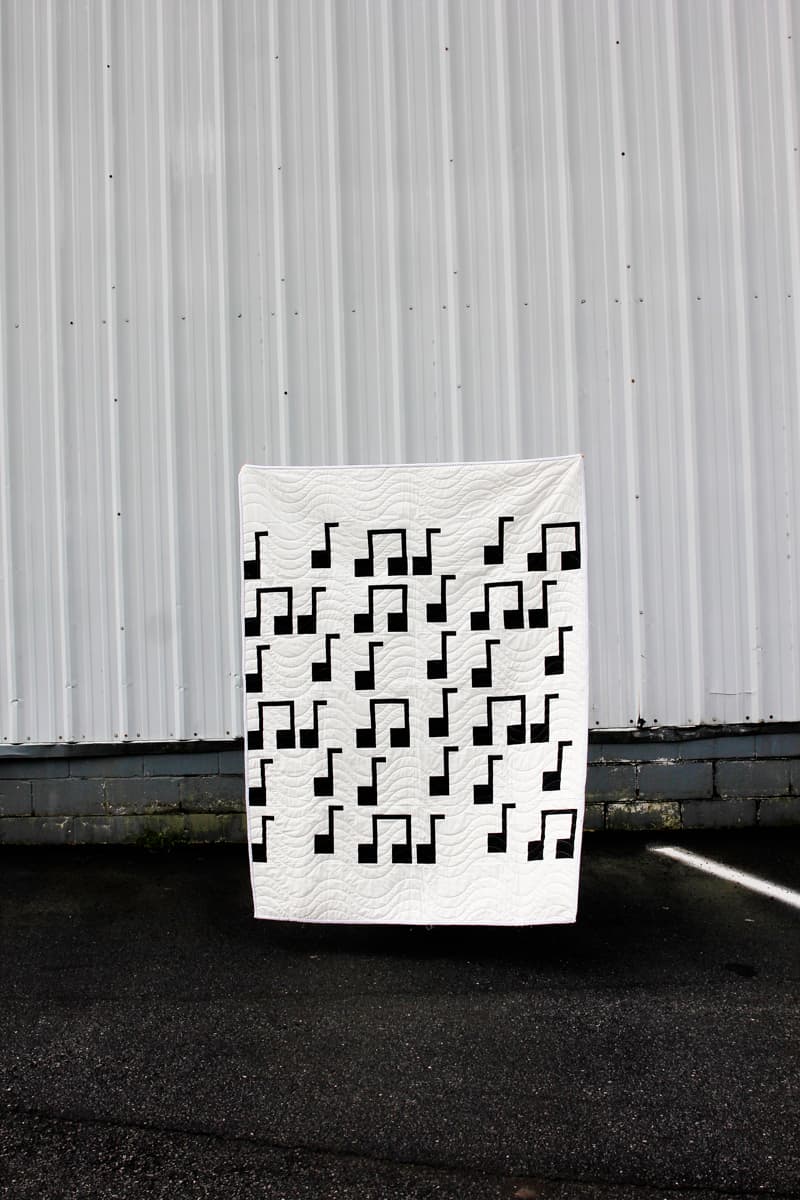 Although it looks a little complicated, there are actually only 3 quilt blocks repeated! The music note block patterns are simple to put together! You just need a rotary cutter and ruler.
Are you a beginner? Learn to Quilt the easy way with my new video course! You'll learn to make 3 versatile quilts with skills that build on each other! By the end of this course you will go from beginner to capable quilter!
Sign up here! Use code QUILT for $20 off Learn to Quilt!
See lots of quilt patterns here! 
Sign up for Pattern of the Month to get a new, modern quilt pattern every month!