Today I'm introducing my new fabric line for Riley Blake Designs! It's called SPOTTED and it's basically spotted fabric with some fun florals, leopards, moths and more!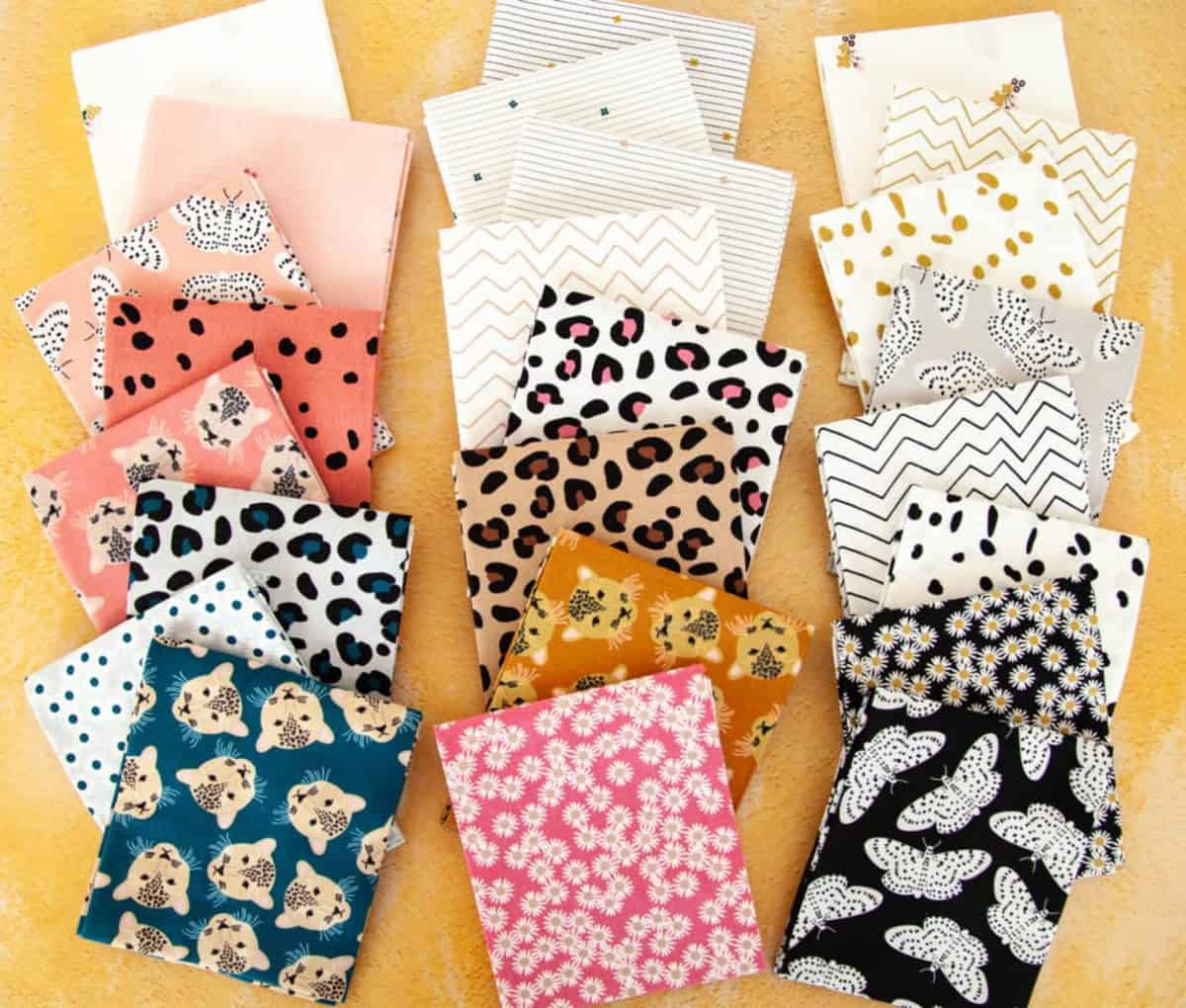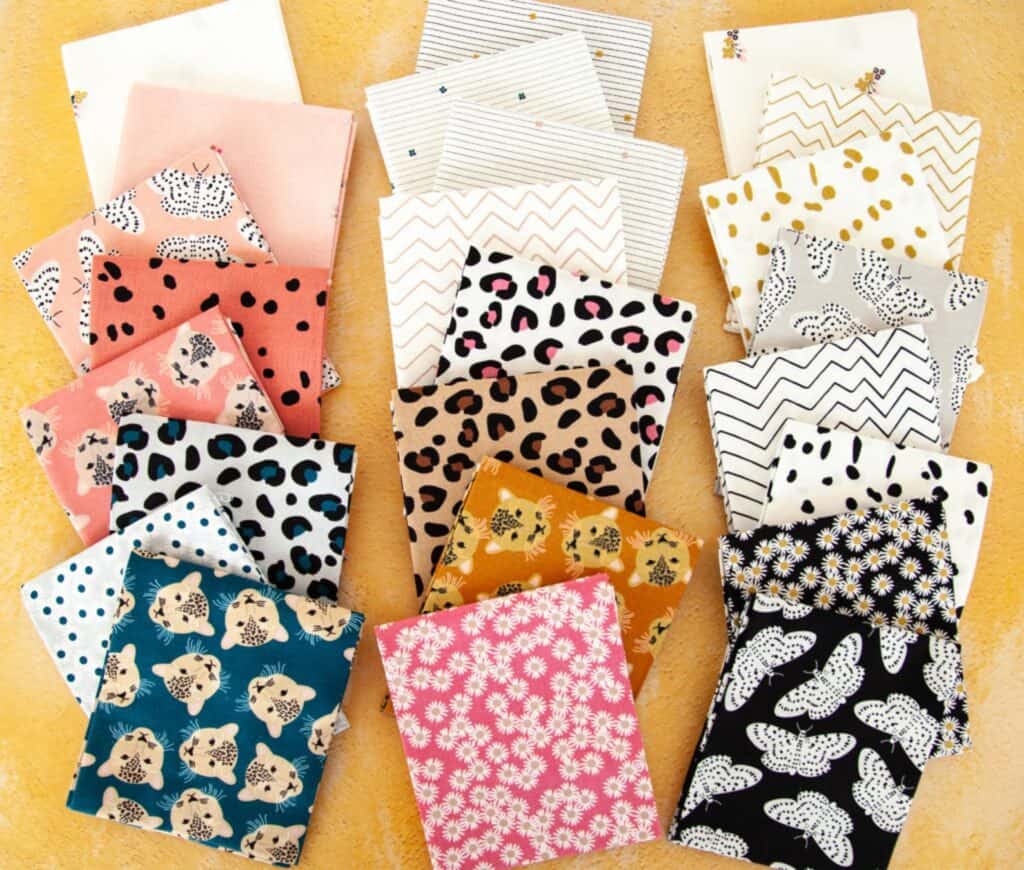 This post contains links to order the fabric and project inspiration. I have SO many plans for this fabric and I'm excited to show you what I've already made!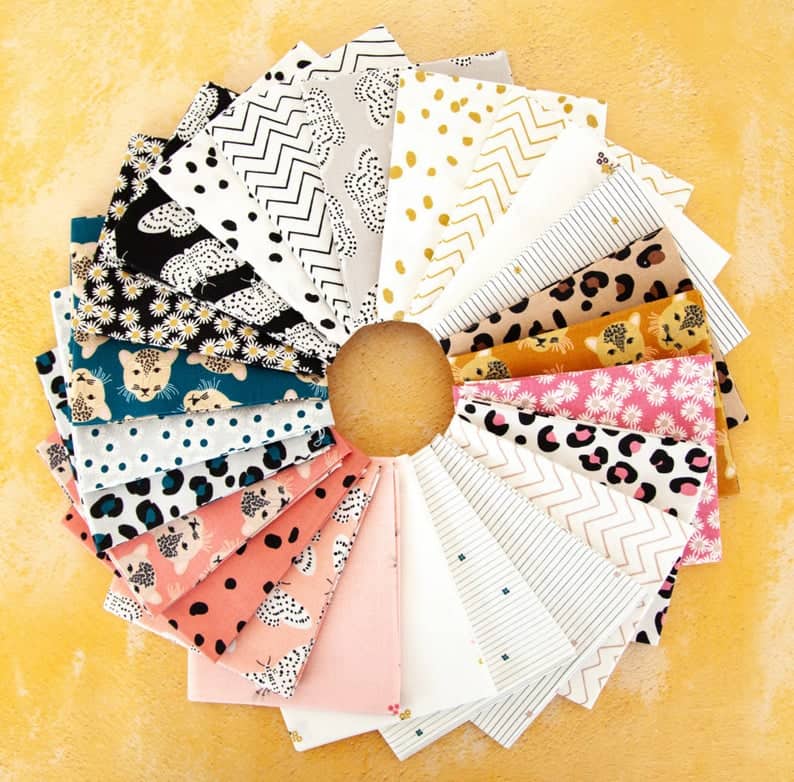 I was inspired mostly by spotted moths, which are naturally gorgeous! Anything black and white has my heart, so that became the first print! I wanted to tie some leopard in, so I started with the leopard print and then created the faces.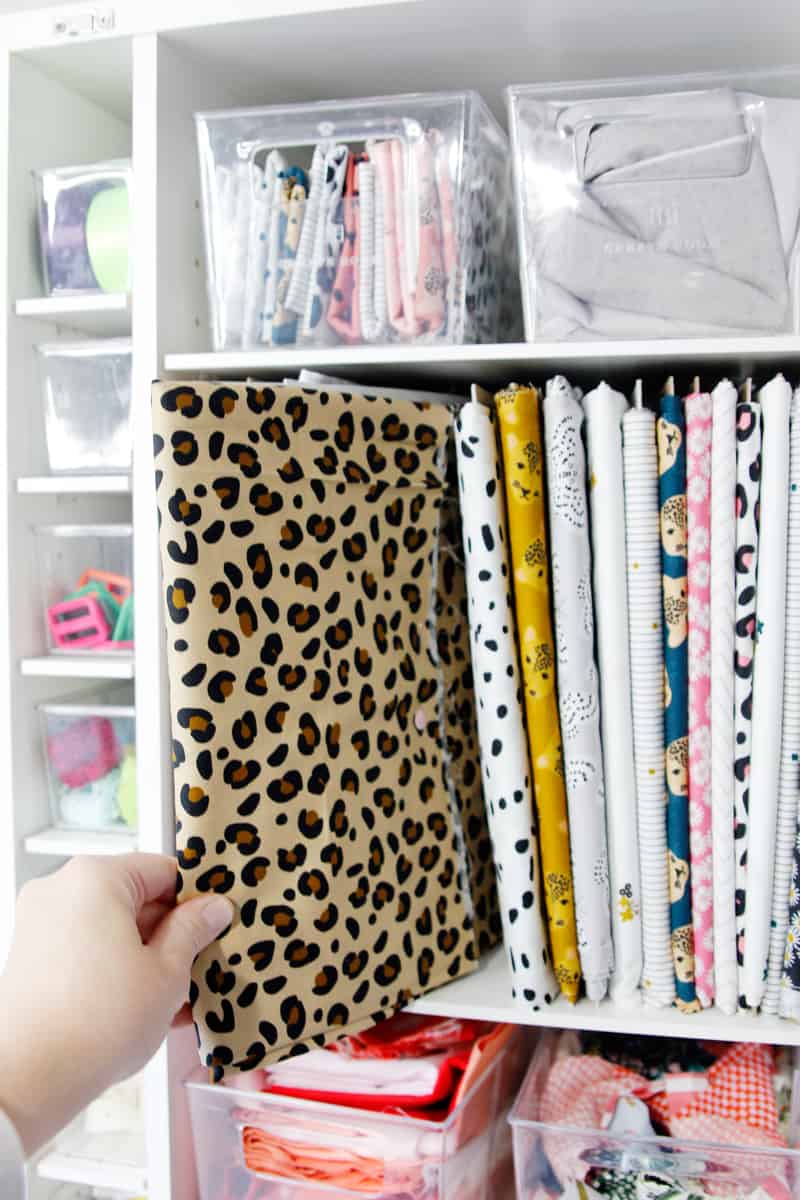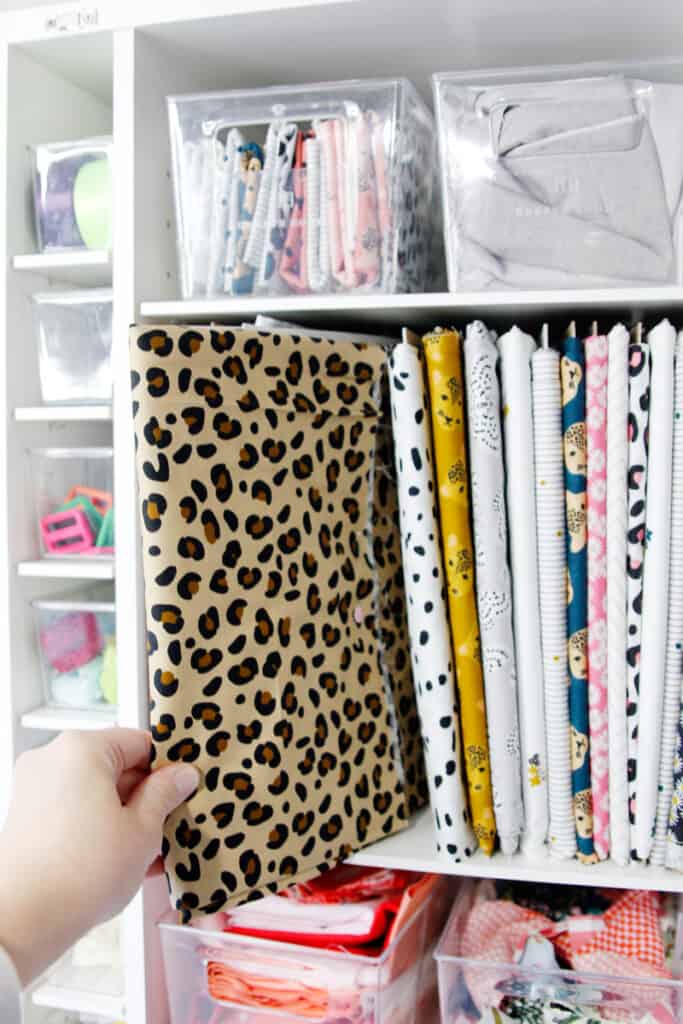 I wanted this line to have 70s vibes but also be a fresh and modern line. Pink is my favorite color, so I always start a fabric line with pink. I also wanted the fabric to have a good black and white base and felt like the butterscotch and teal were nice coordinating colors.
Where to buy Spotted Fabric
Spotted Fabric comes out in July 2021, so it is available for preorder at the time I am writing this! I will come back and update this post when I find more places that carry it. Links are affiliate links.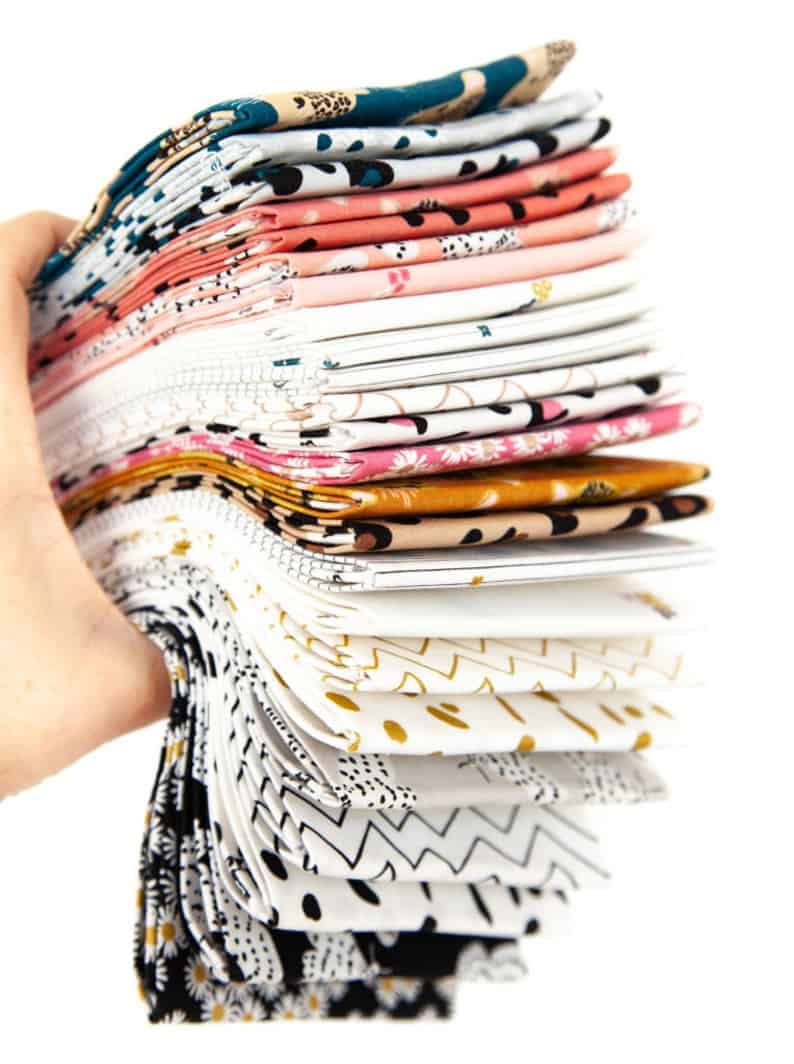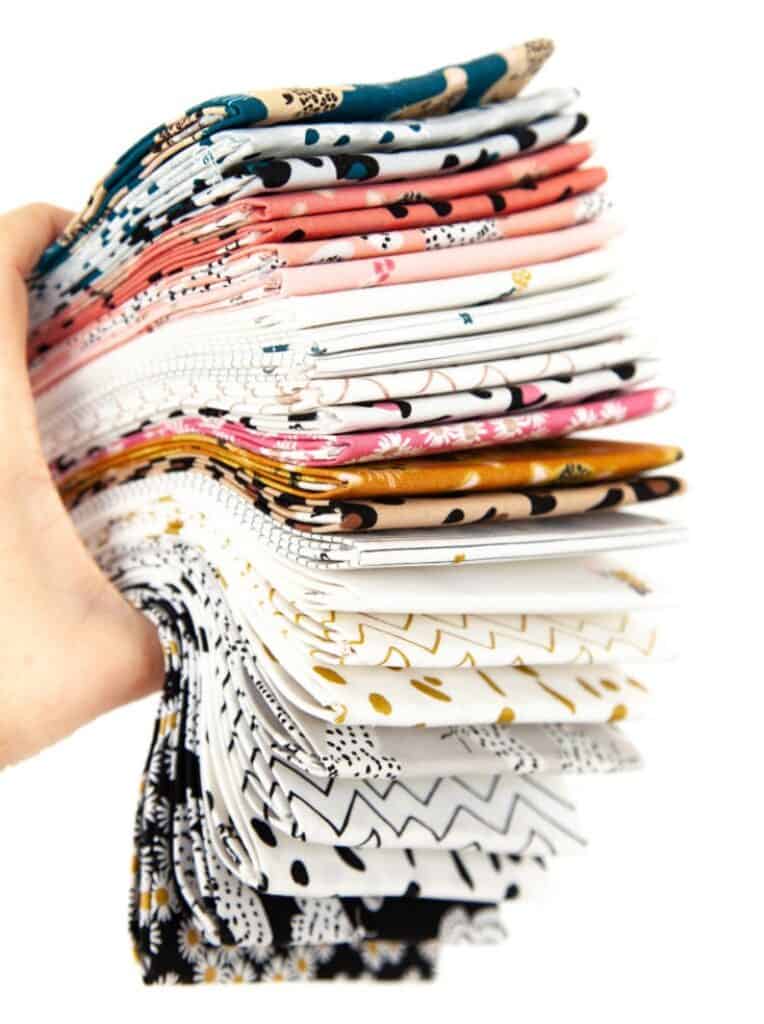 Check or call your local quilt shop to see if they have Spotted from Riley Blake Designs!
Riley Blake Spotted Fat Quarter Bundles
Spotted 24 Fat Quarter Bundle – every print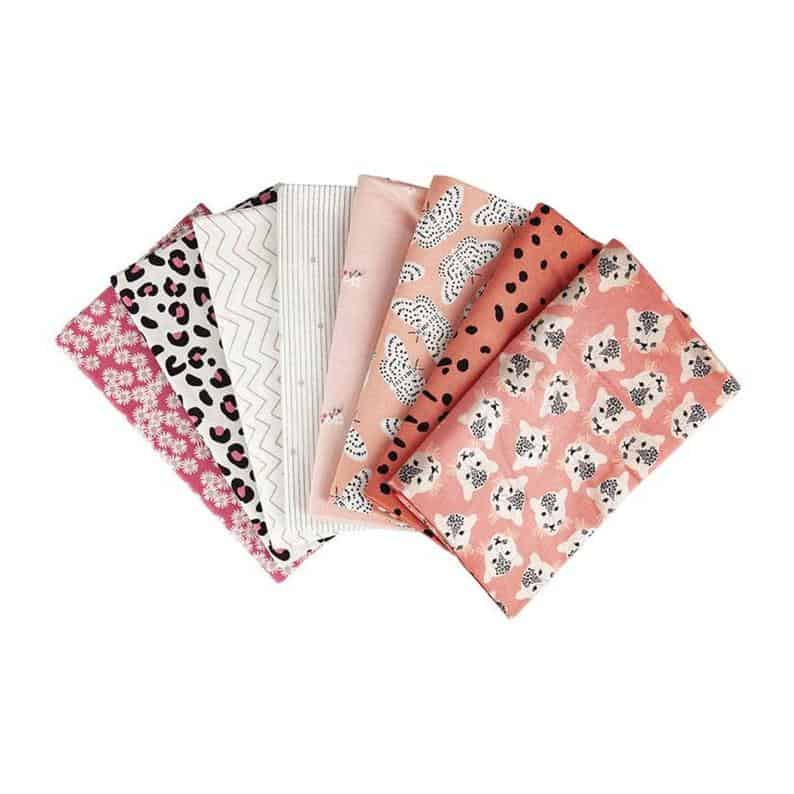 Spotted 8 Fat Quarter Bundle Rose Colorway Bundle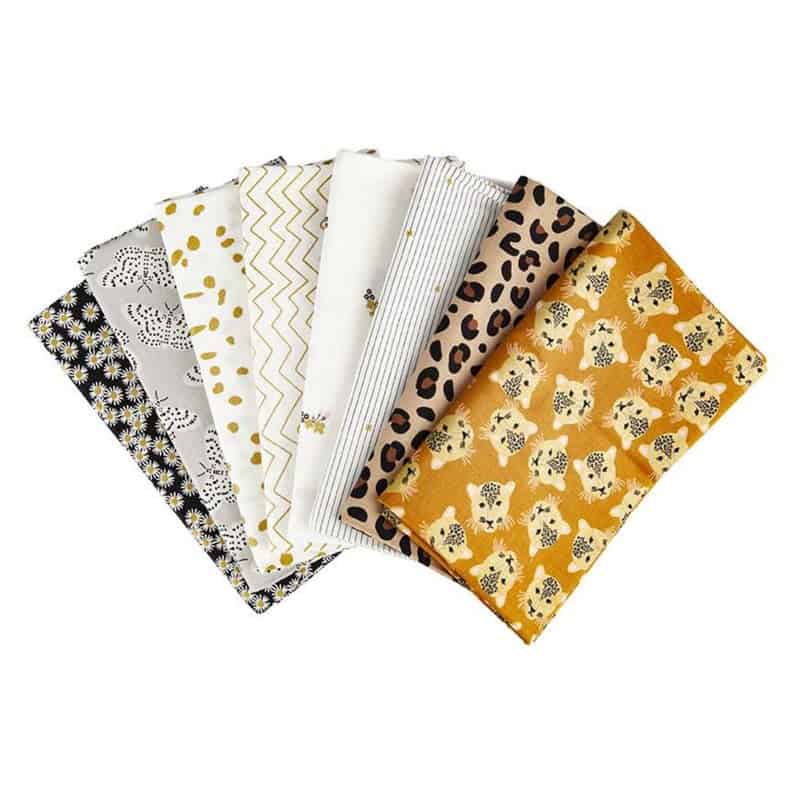 Spotted 8 Fat Quarter Bundle Butterscotch Colorway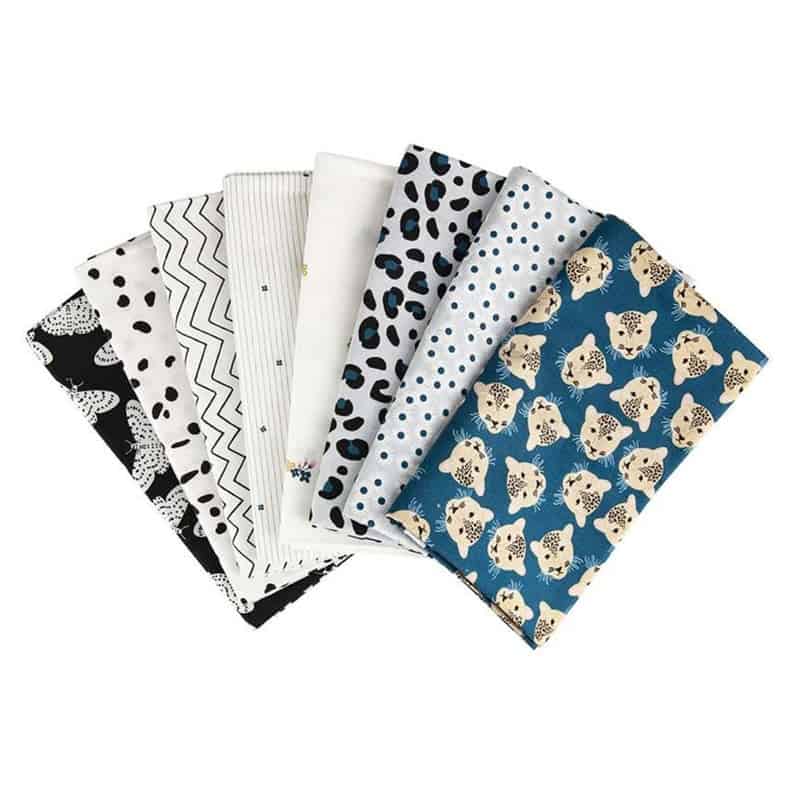 Spotted 8 Fat Quarter Bundle Teal/Black Colorway
Spotted Precut Fabric
Shops with Spotted
Get Spotted Yardage
Sewing Projects with Spotted Fabrics
I have been sewing with pre-release yardage of Spotted for a while now and it has been so much fun! I love the animal prints and spots for clothing!
And some blogger friends have also been sewing some great projects! Check them out here: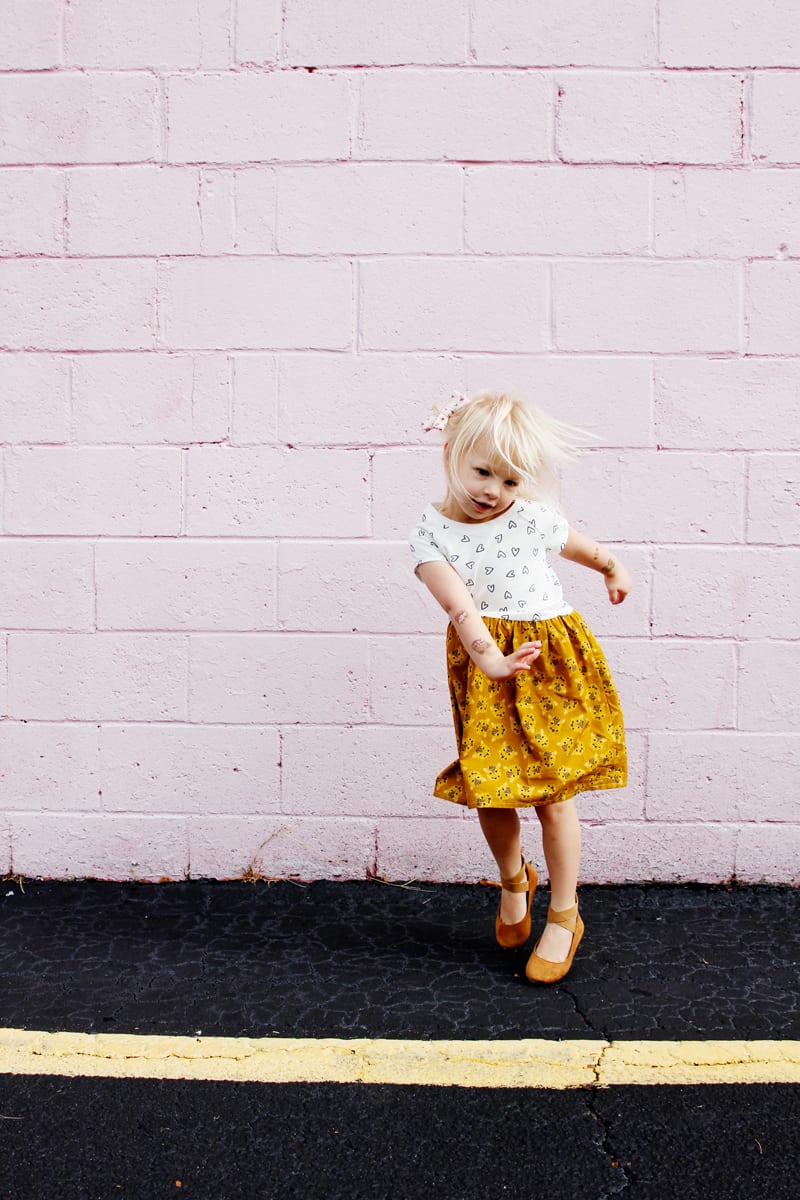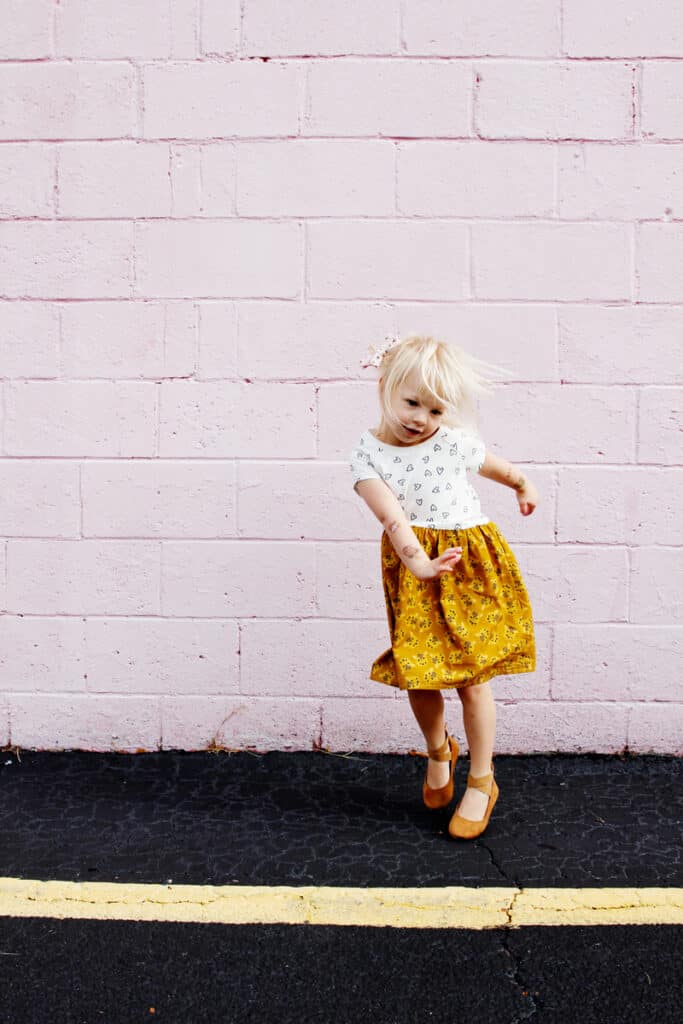 The Leopard Faces fabric was perfect for this cute t-shirt dress. I started with a basic tee from Target and added a cotton skirt! This project is my sample for the Little Dresses for Africa Project – you can read more about the charity in this post!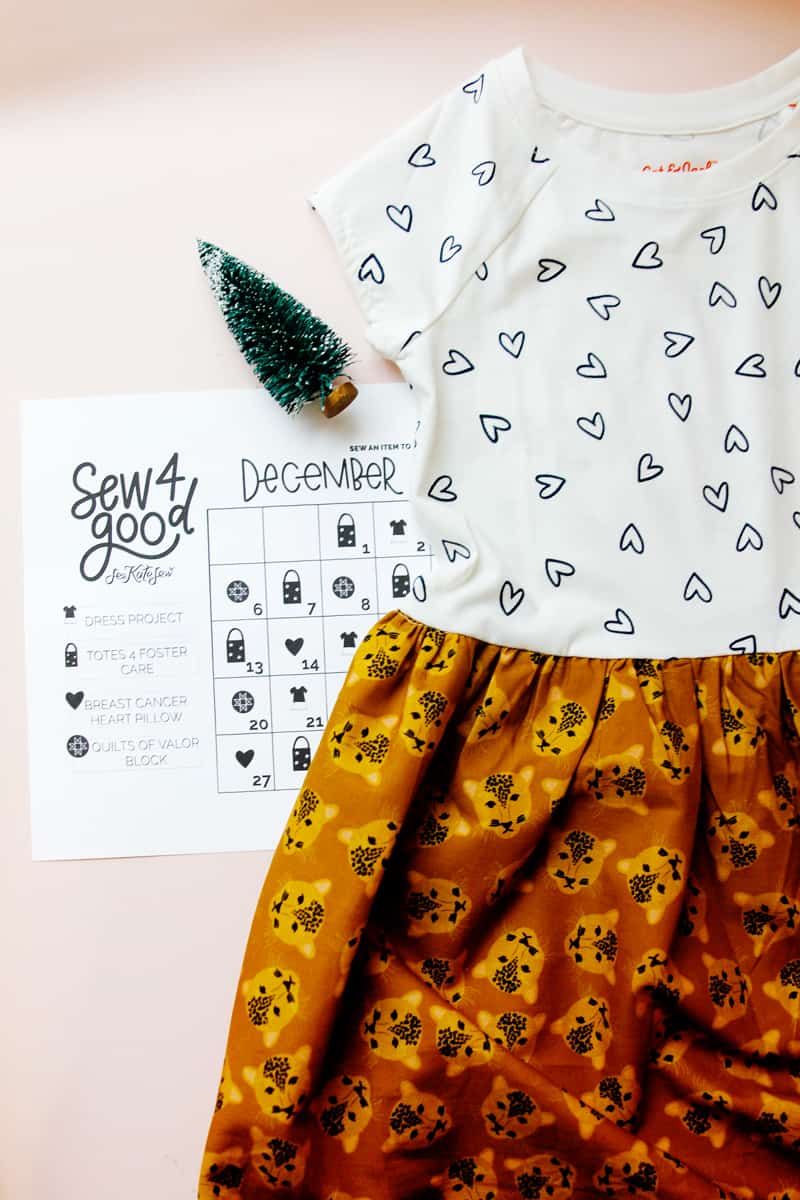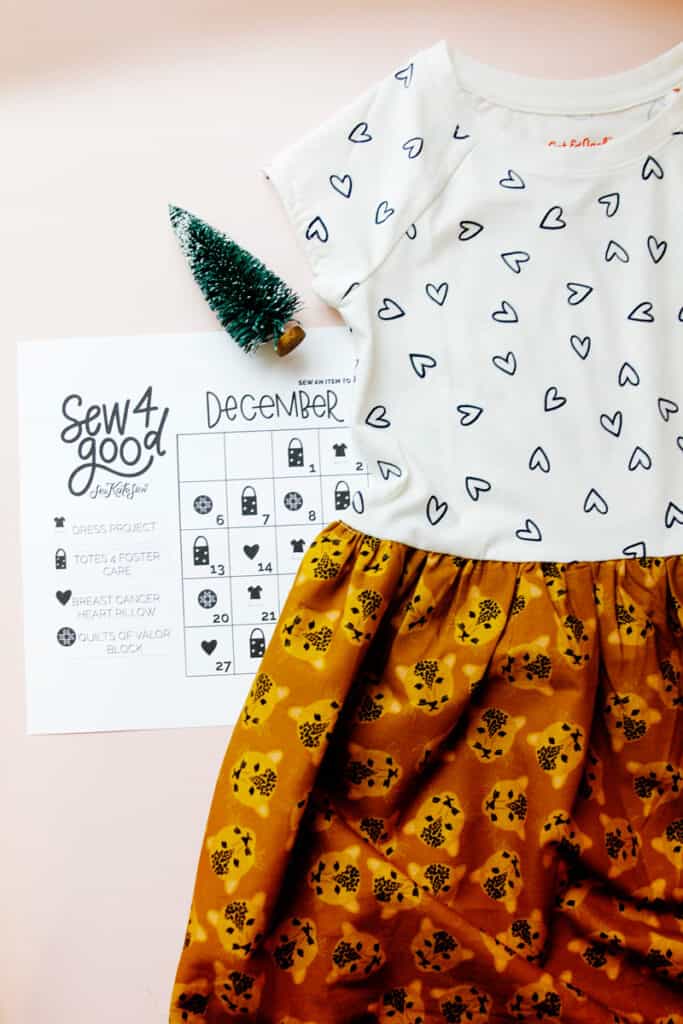 Our elves got a few new accessories this past Christmas, including these Spotted Fabric sleeping bags! These are made with the zig zag prints. The black and white zig zag print is a great basic. The pink and white one will have ROSE GOLD SHIMMER INK – that means it will sparkle! How fun is that!? This sample yardage doesn't show it, but it is gorgeous! The leopard faces in the rose color way will also be super sparkly!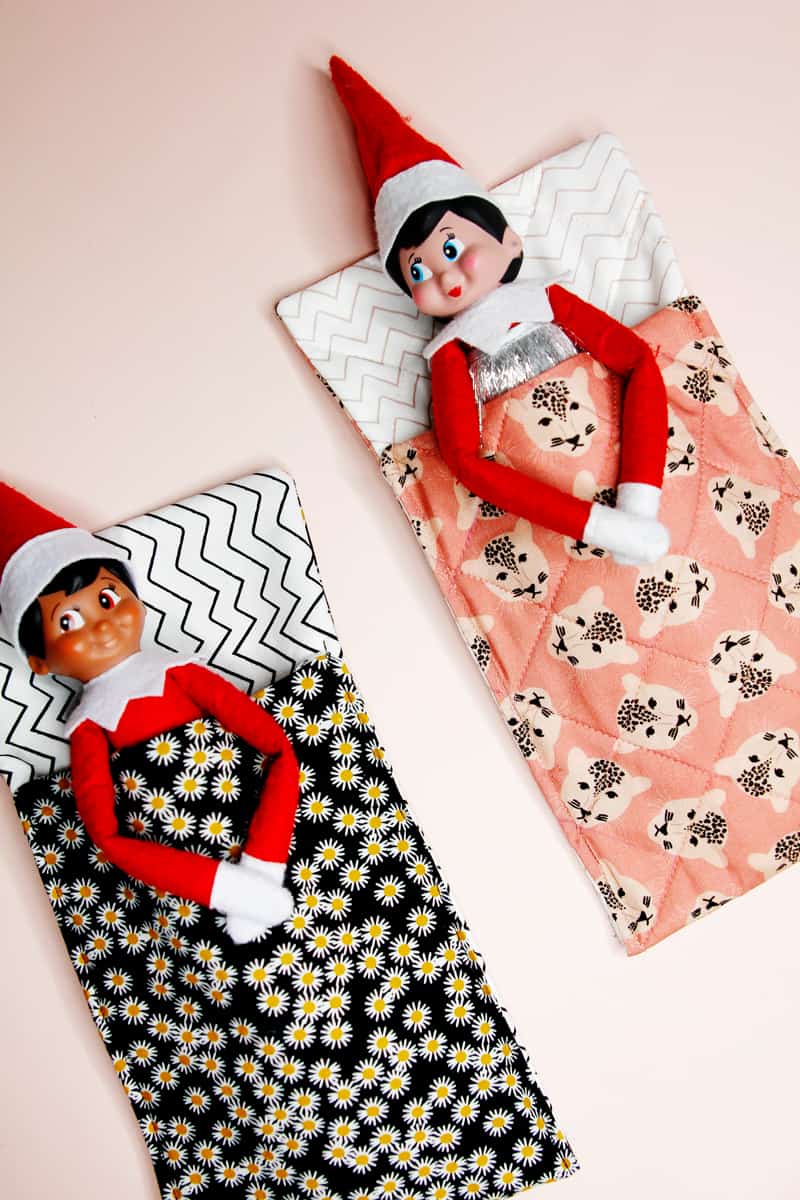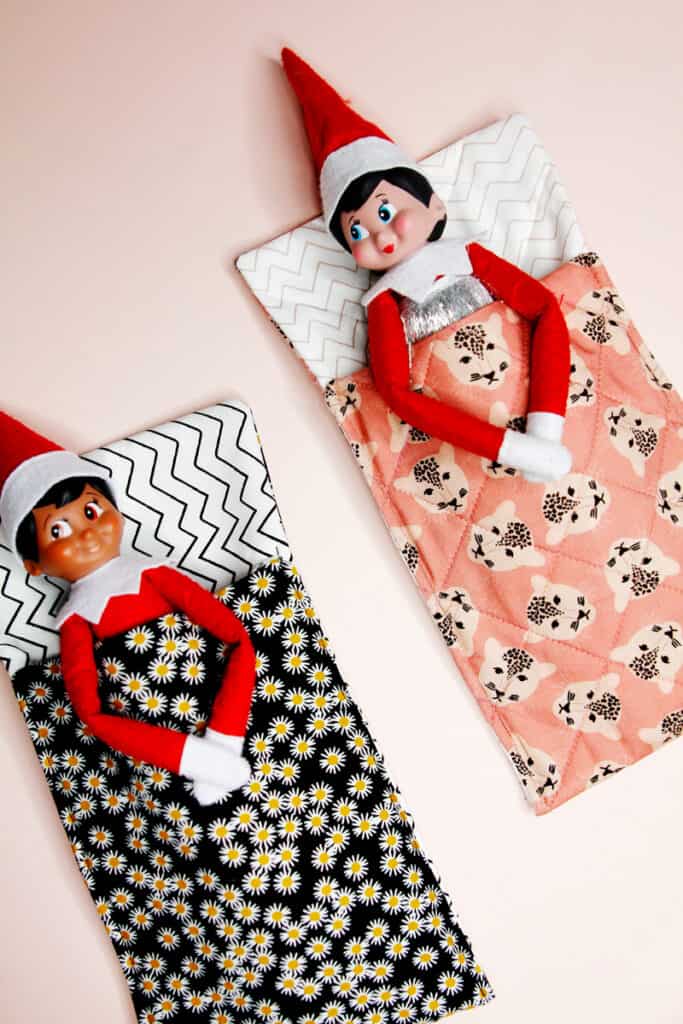 The black and white daisy print is one of my favorites. You can use this for anything!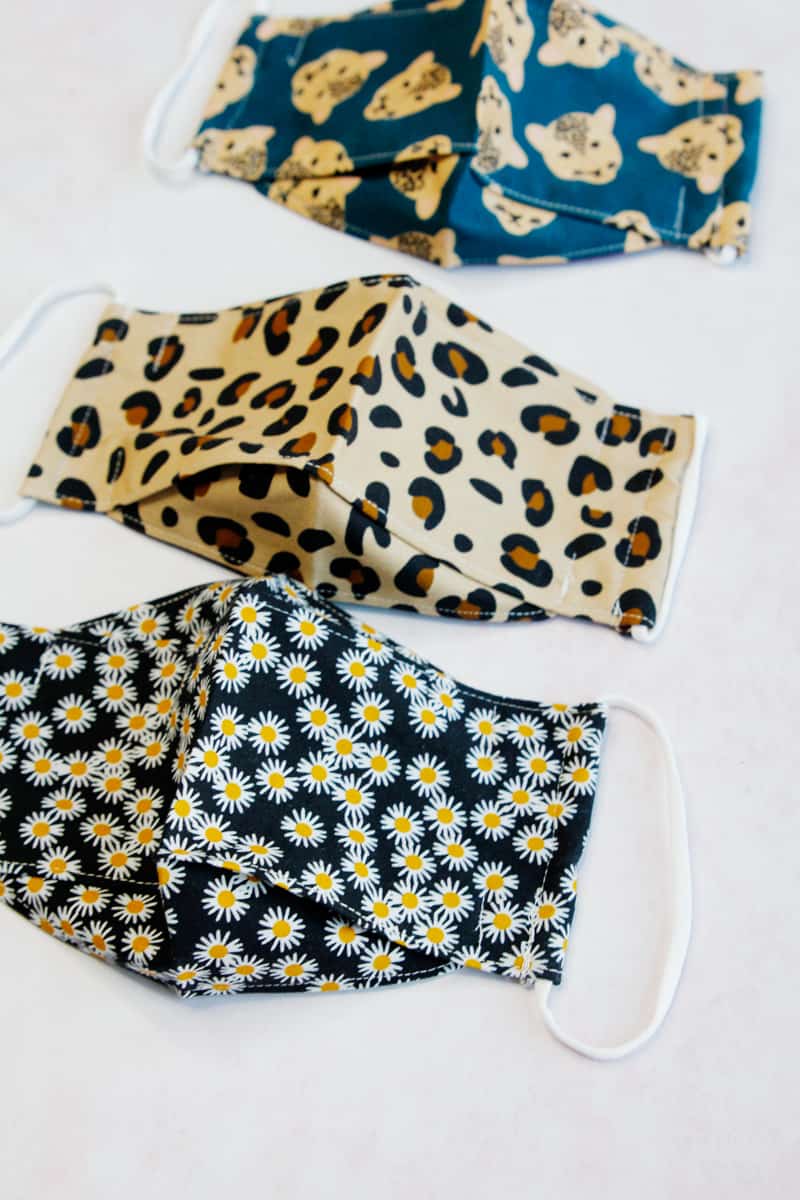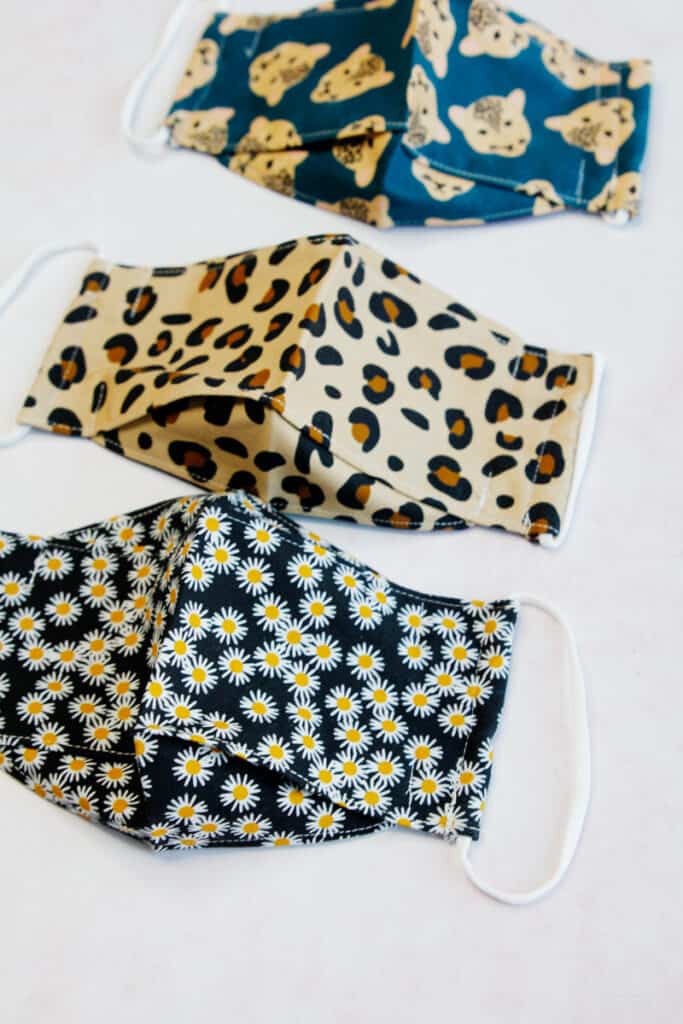 Of course these prints make the cutest masks! These are the 3D mask with acne fighting fabric on the inside.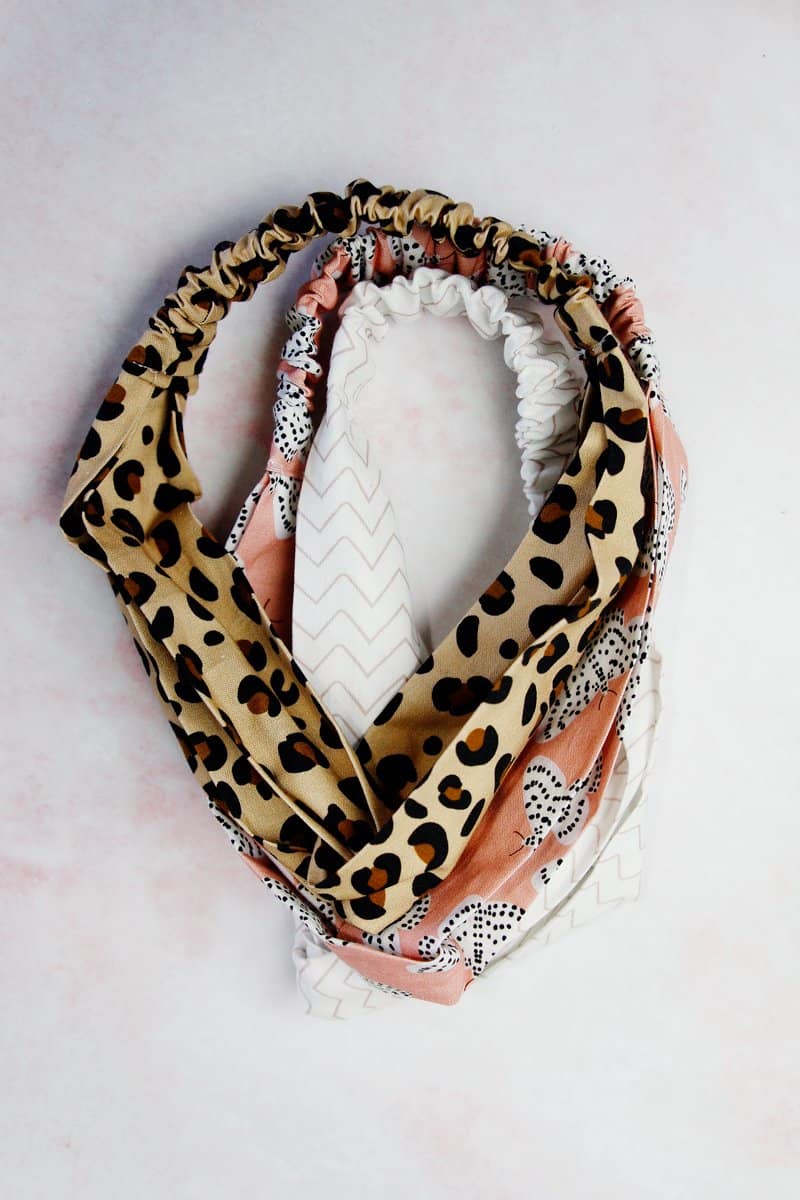 Use your Spotted fabric scraps to make the twisted headband pattern! These simple headbands make a great Christmas gift!
Spotted Quilts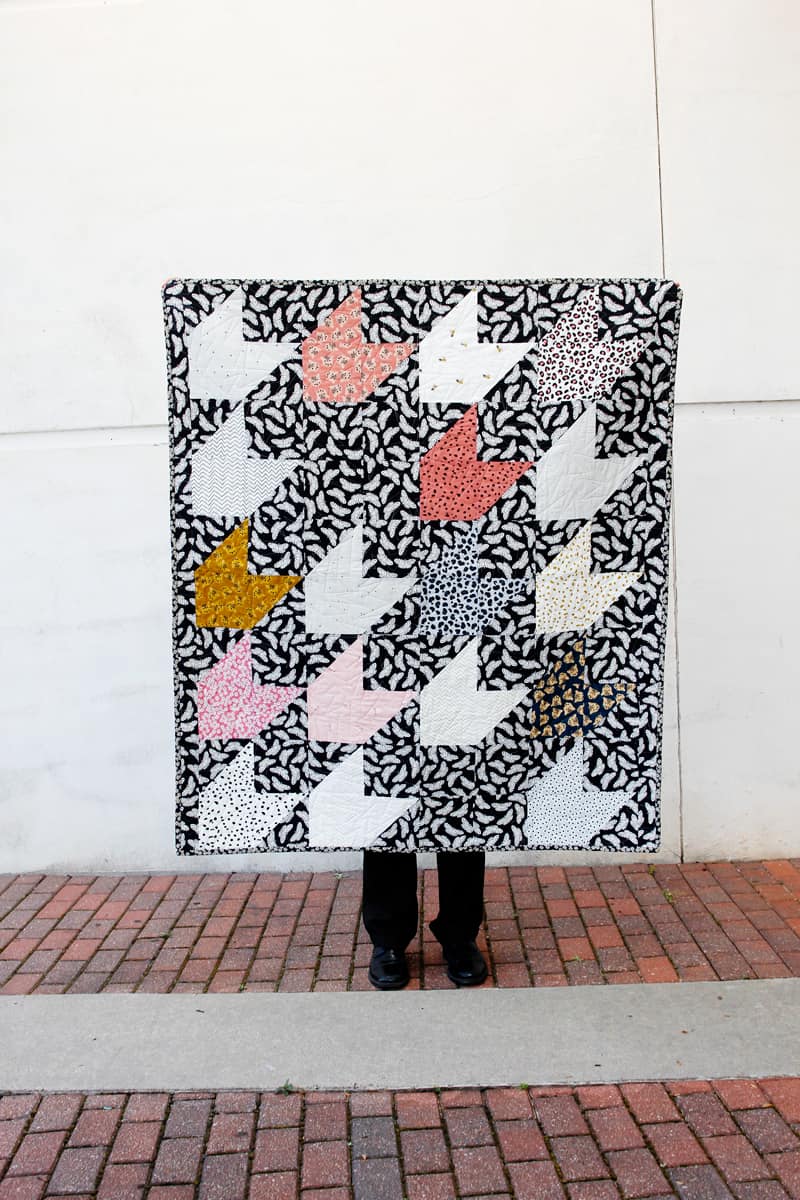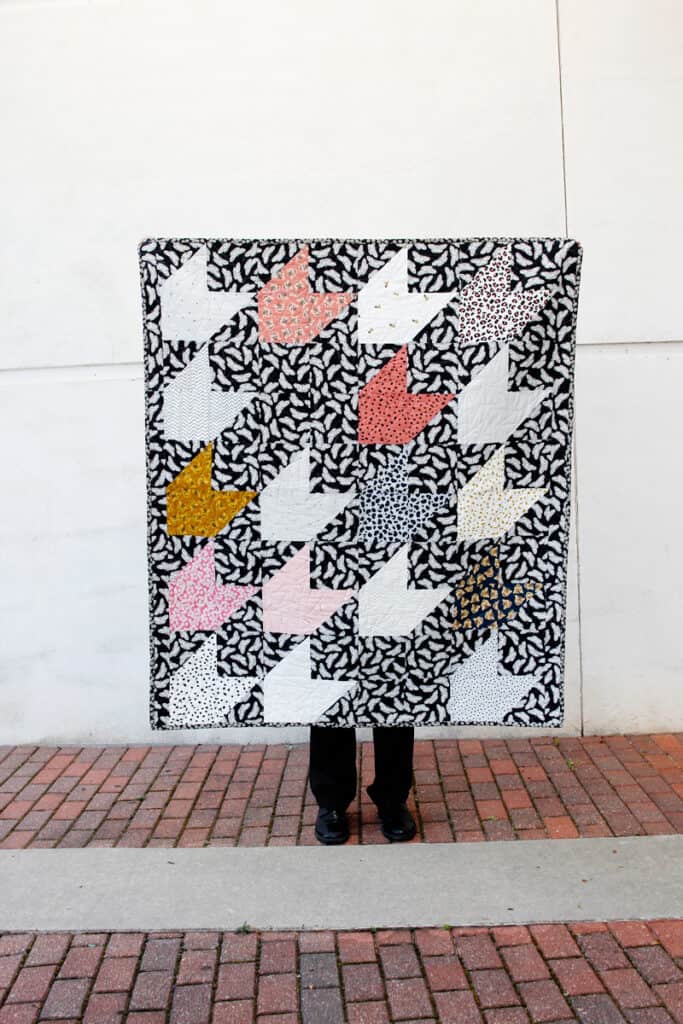 The Throwing Darts quilt is a great way to showcase the wild prints! Read more about this quilt pattern here!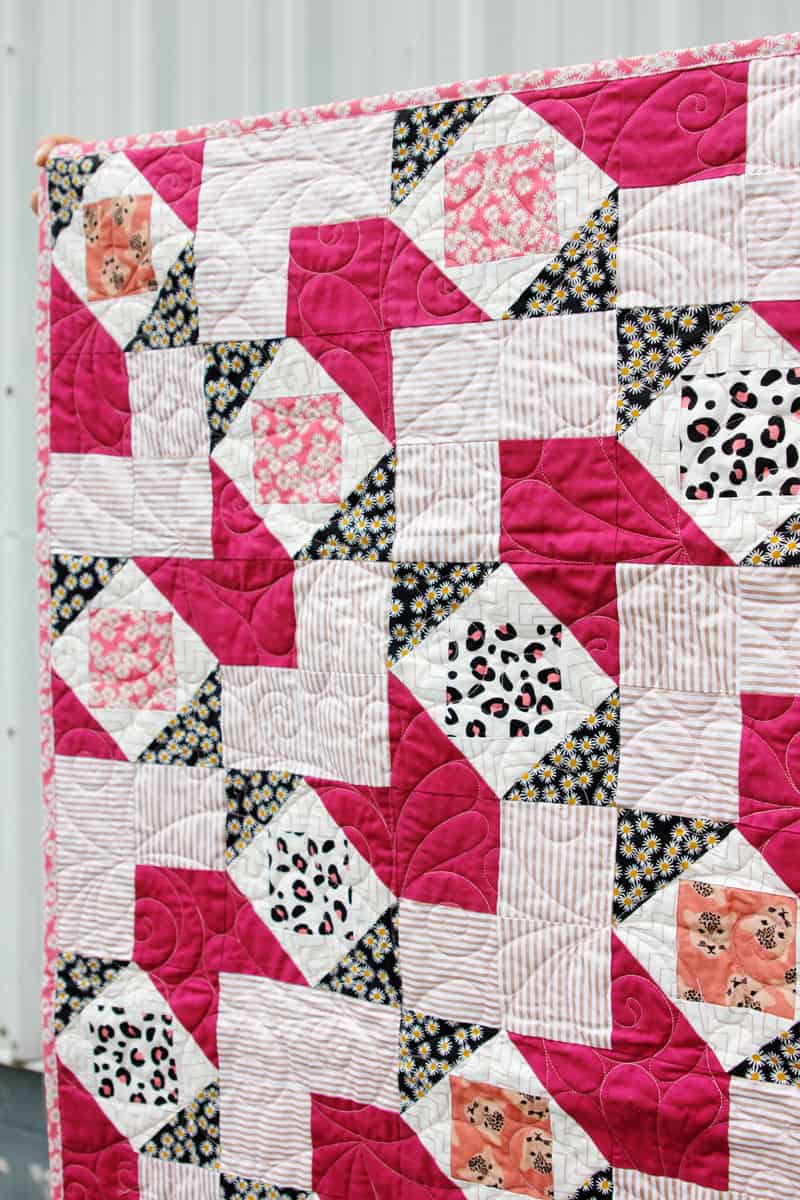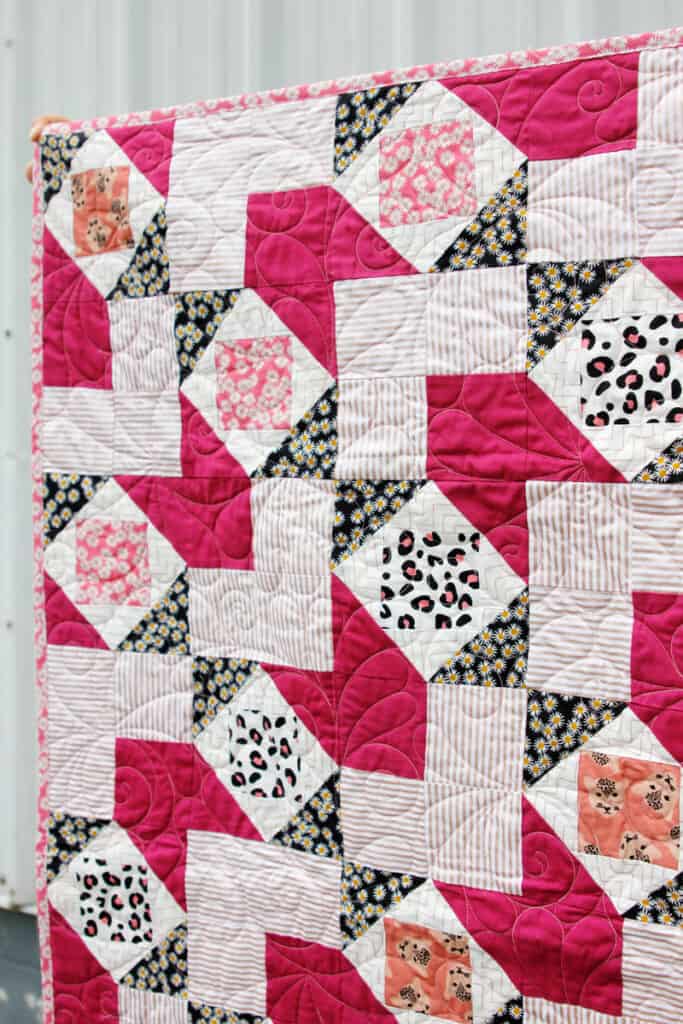 The Hearts & Darts Quilt Pattern uses five Spotted prints and two Riley Blake Basics. This is a quick pattern that comes in 4 sizes. Here are the fabrics used: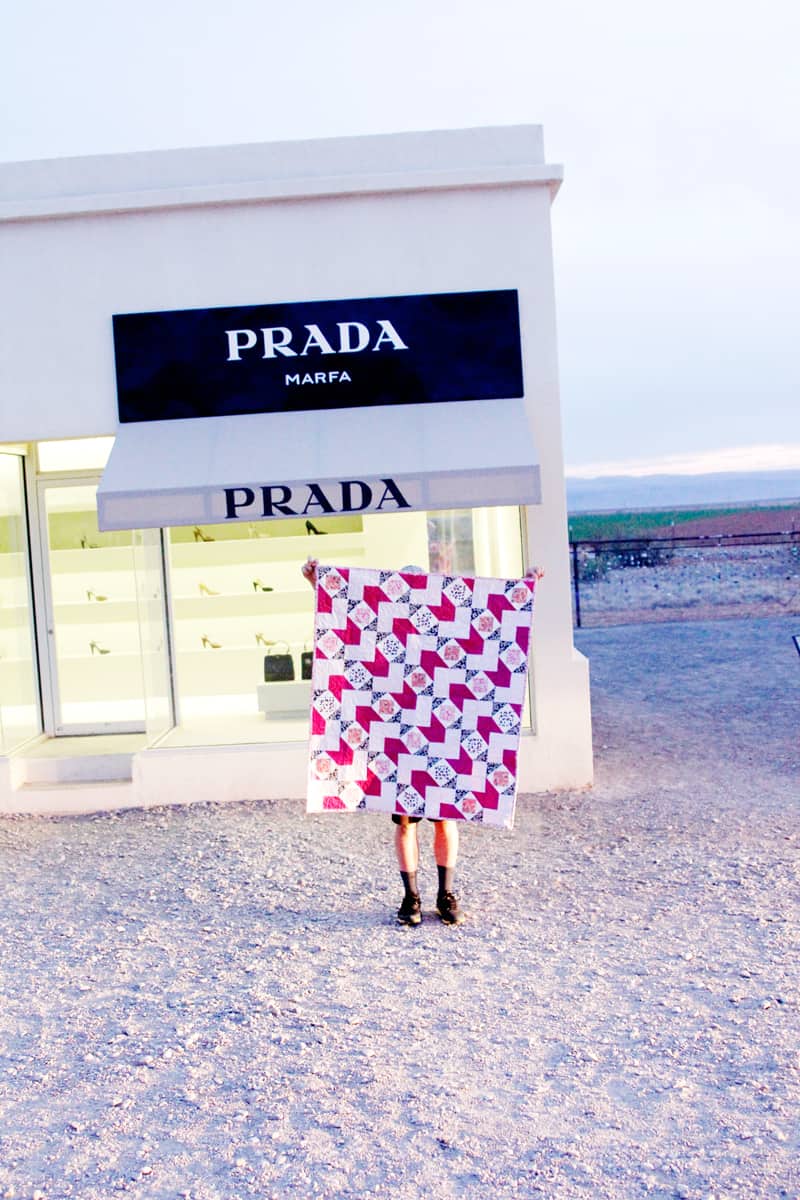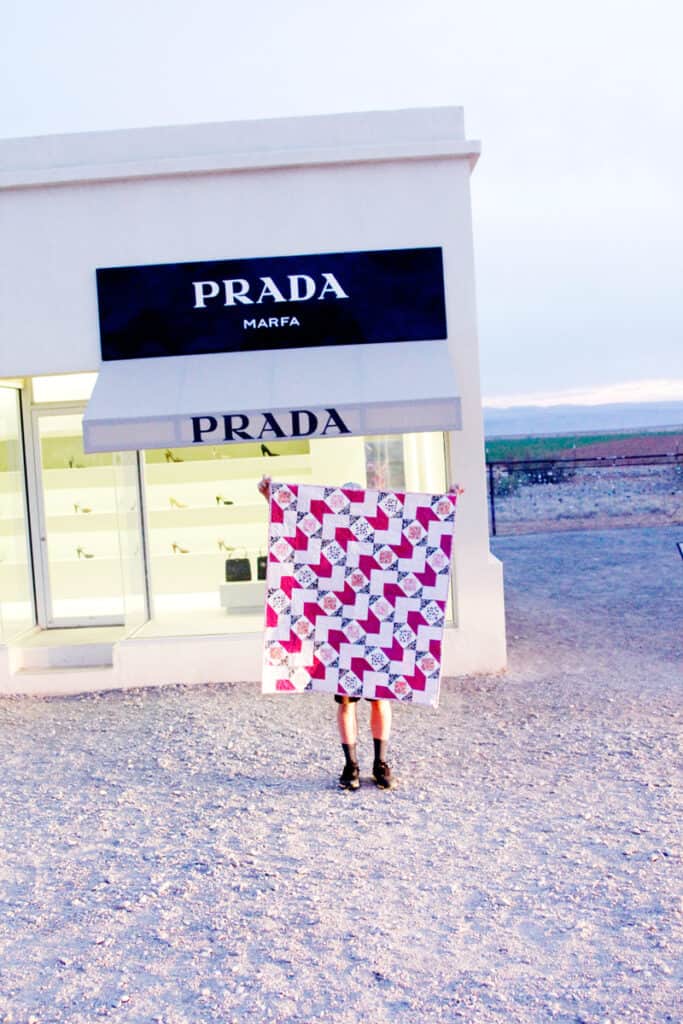 The Desert Diamond Quilt is made of ALL spotted fabrics, including the background pink. A few florals make round out the fabric line, including the Bouquet print, which is a great low volume print for backgrounds! All the fabrics used here are listed below: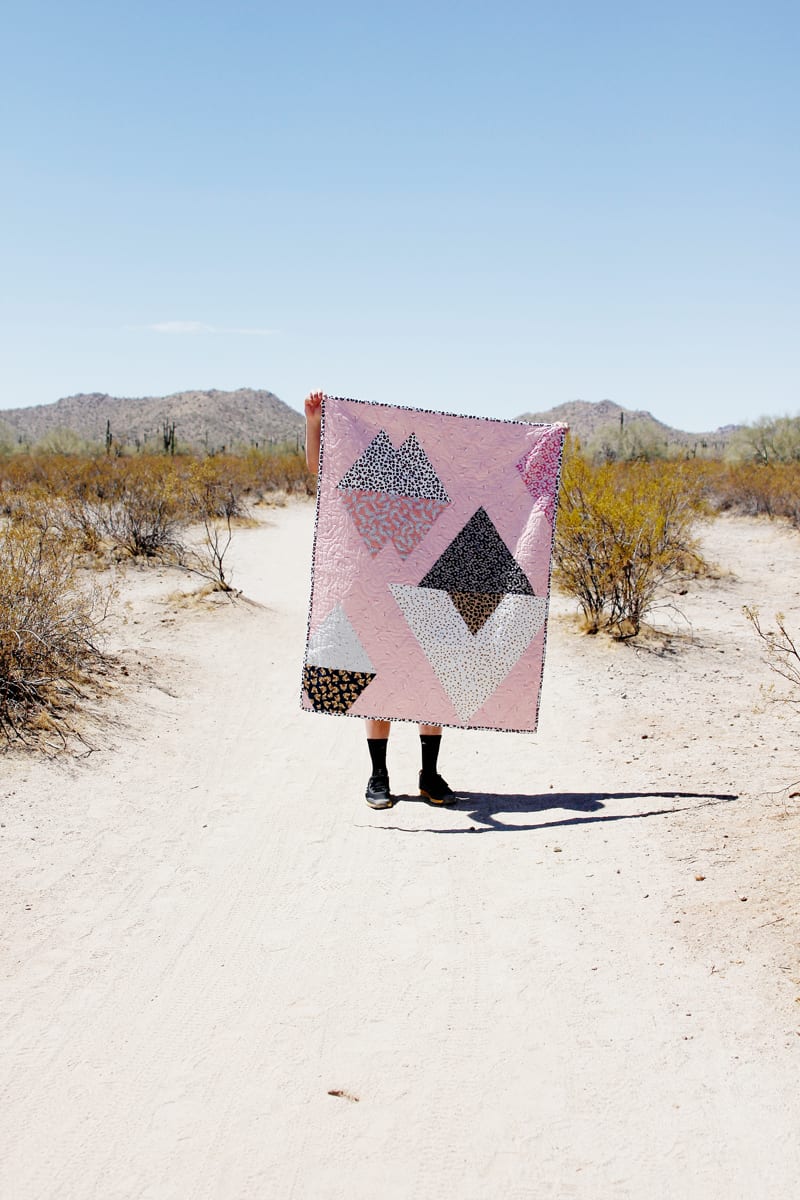 The binding on this fabric is leopard print – amazing right?!
Learn how to make Half Square Triangles 8 at a time! How cute is the leopard print mixed with daisy fields?!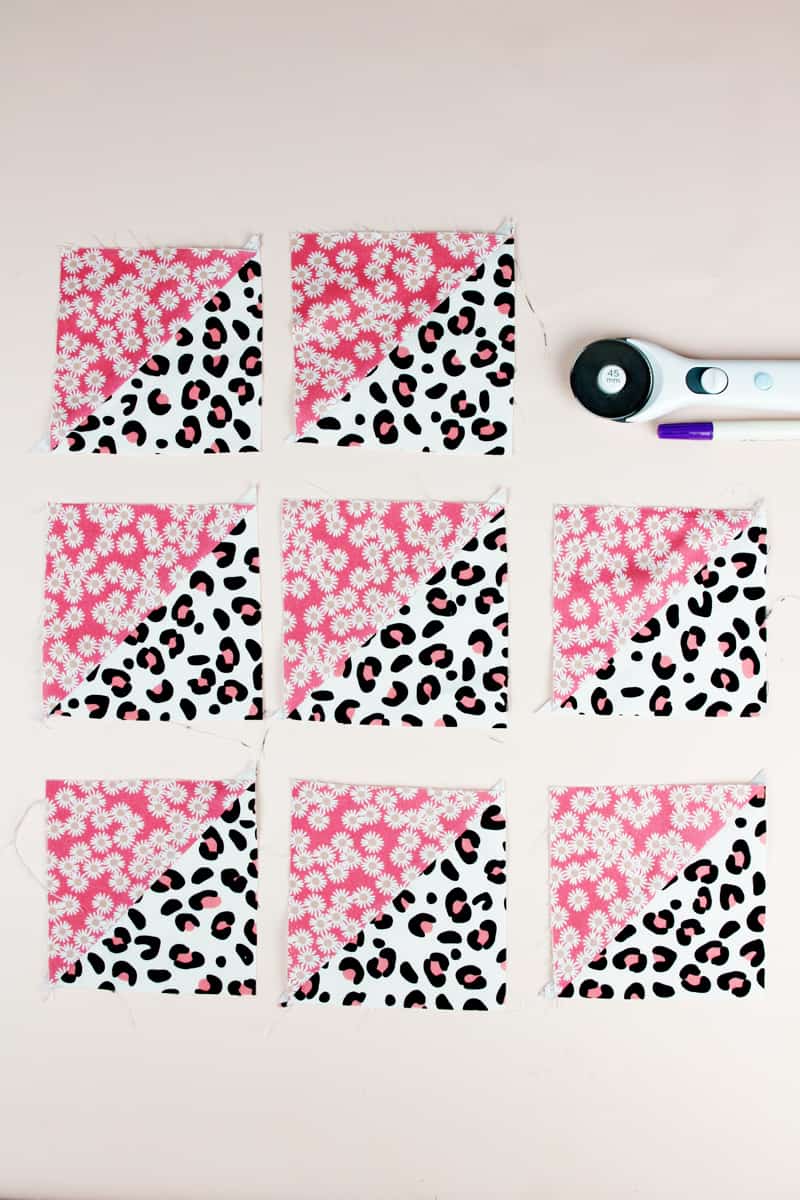 Or 4 at a time! Leopards mixed with spots!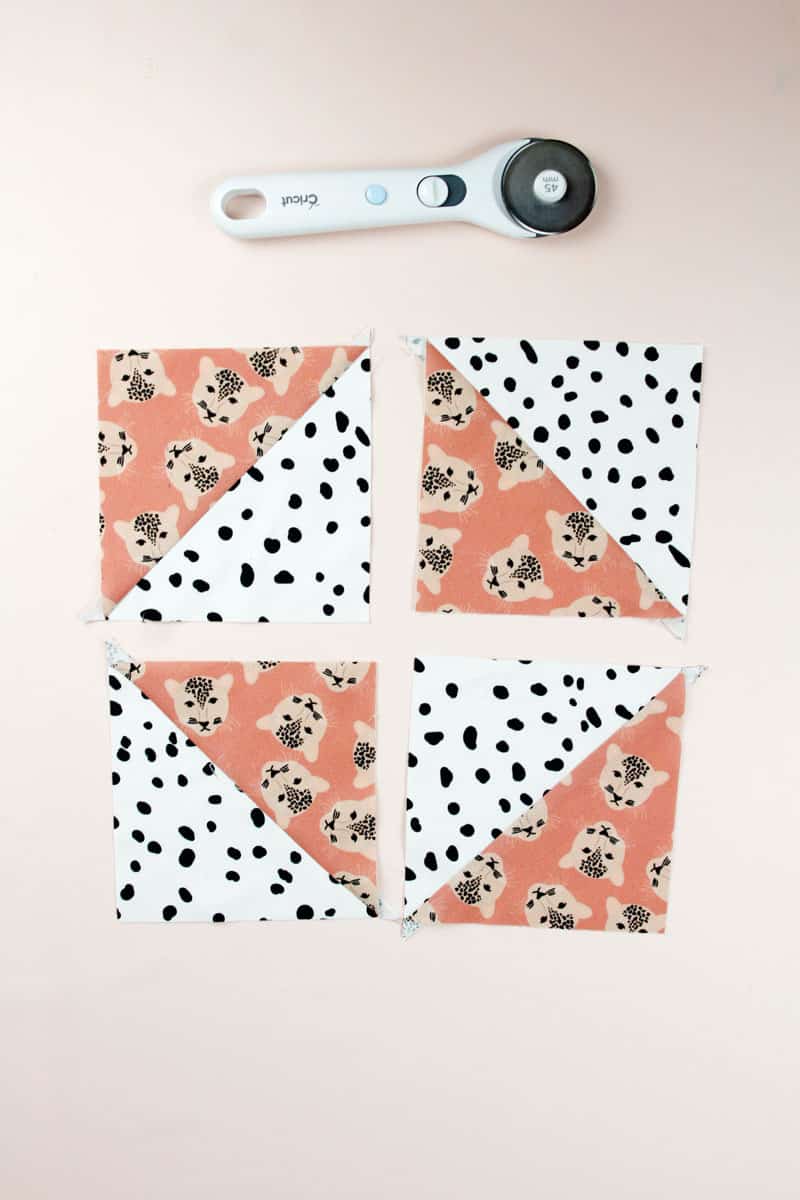 Spotted Fabric Sparkle Details
A few of the prints in this collection are printed with metallic ink! The ones that have the metallic inks are labeled with *sparkle* and either have a rose gold pink metallic ink or gold metallic ink. I'm so excited about these details!
The sparkle fabrics aren't shown in these photos because I am using advance yardage that doesn't have that ink. But I will come back and update this post with pretty sparkly metallic pictures when I can!