I'm so excited to share the Throwing Darts Quilt Pattern today! This is the Pattern of the Month for August and features my new fabric line – Spotted for Riley Blake designs!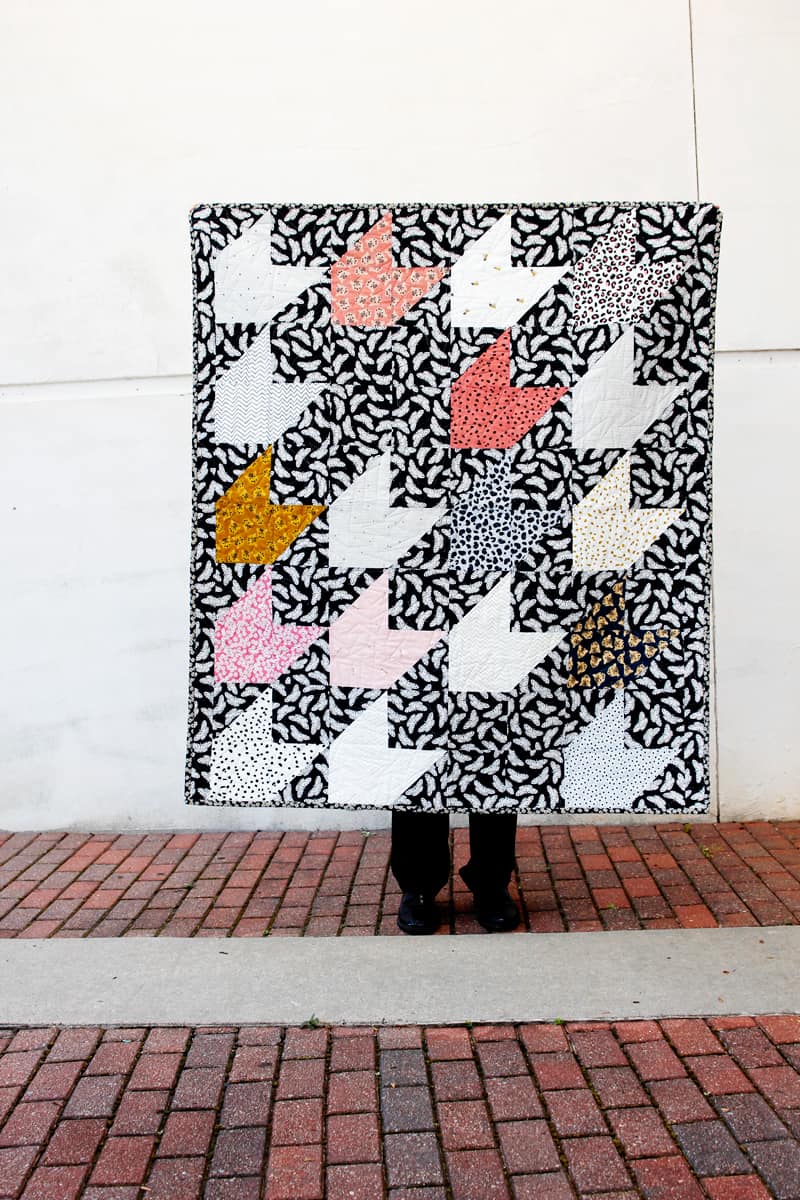 I designed this quilt as a way to showcase the prints from Spotted. I put so much love into each print and I wanted a quilt pattern to show them each off with. Get the pattern here!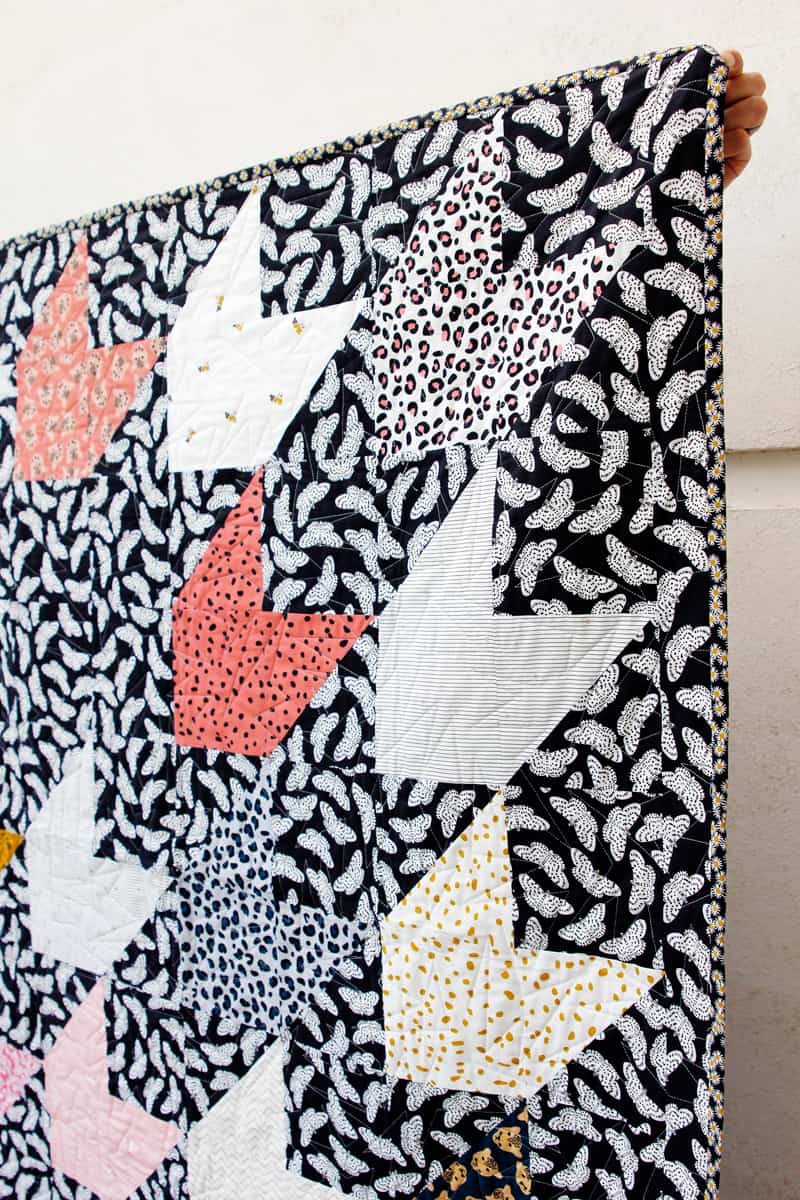 I used the Butterflies print with the black background to create a high contrast to the lighter prints that comprise the arrows or darts. Spotted is shipping now (or soon!) and is such a fun, vibrant line to bring us into fall! Read more about Spotted Fabrics + project inspiration here!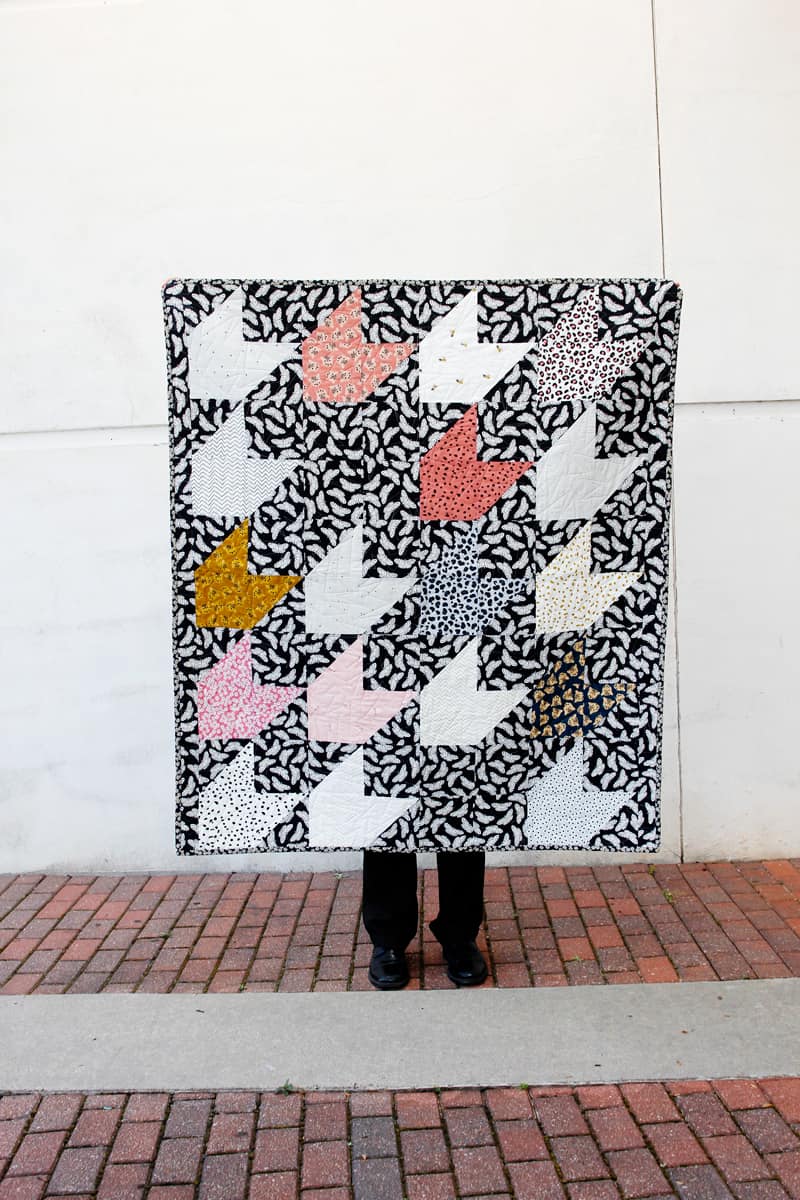 Get the Throwing Darts Quilt Pattern in the shop for $12. Or sign up for Pattern of the Month to get it for just $8!
Throwing Darts Quilt Pattern Close-ups
These closeups will show the fabric prints off! I love the butterfly print as the background. It's super busy with lots of movement but also provides a dark background.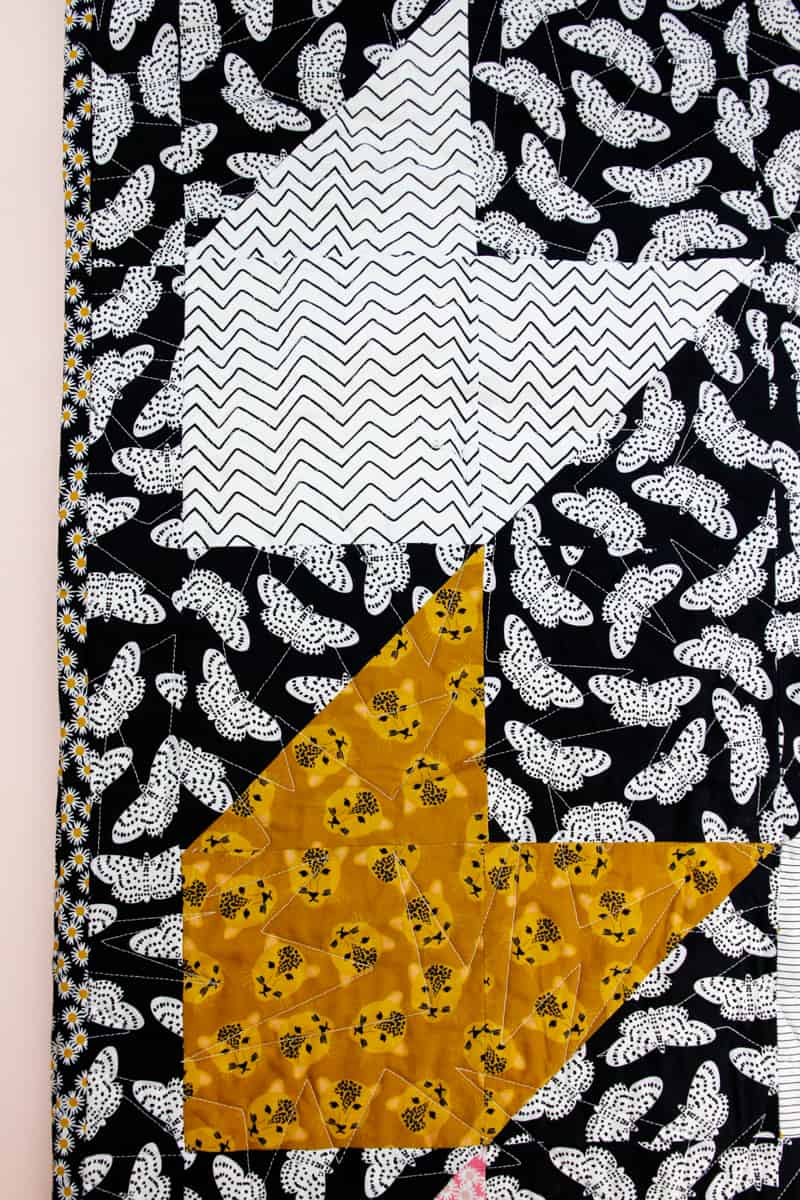 The Leopard Faces on butterscotch is such a good color! The leopard faces will be gold metallic in the final yardage. This quilt was made with advance yardage so you don't see that ink. The Zig Zag print is a really fun take on a stripe, that is great for coordinating with some of the bolder prints.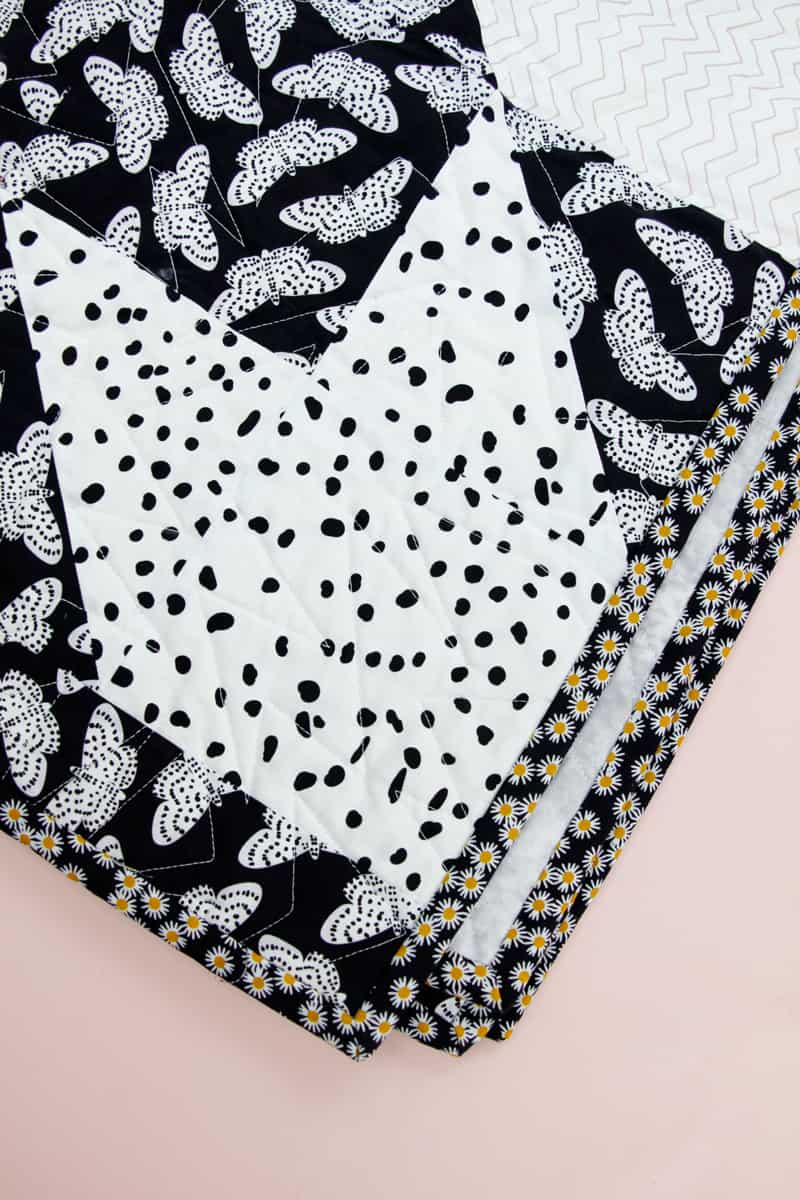 Leopard Faces on Teal is another rich color. I'm waiting for my yardage so I can make some dresses with this gorgeous print!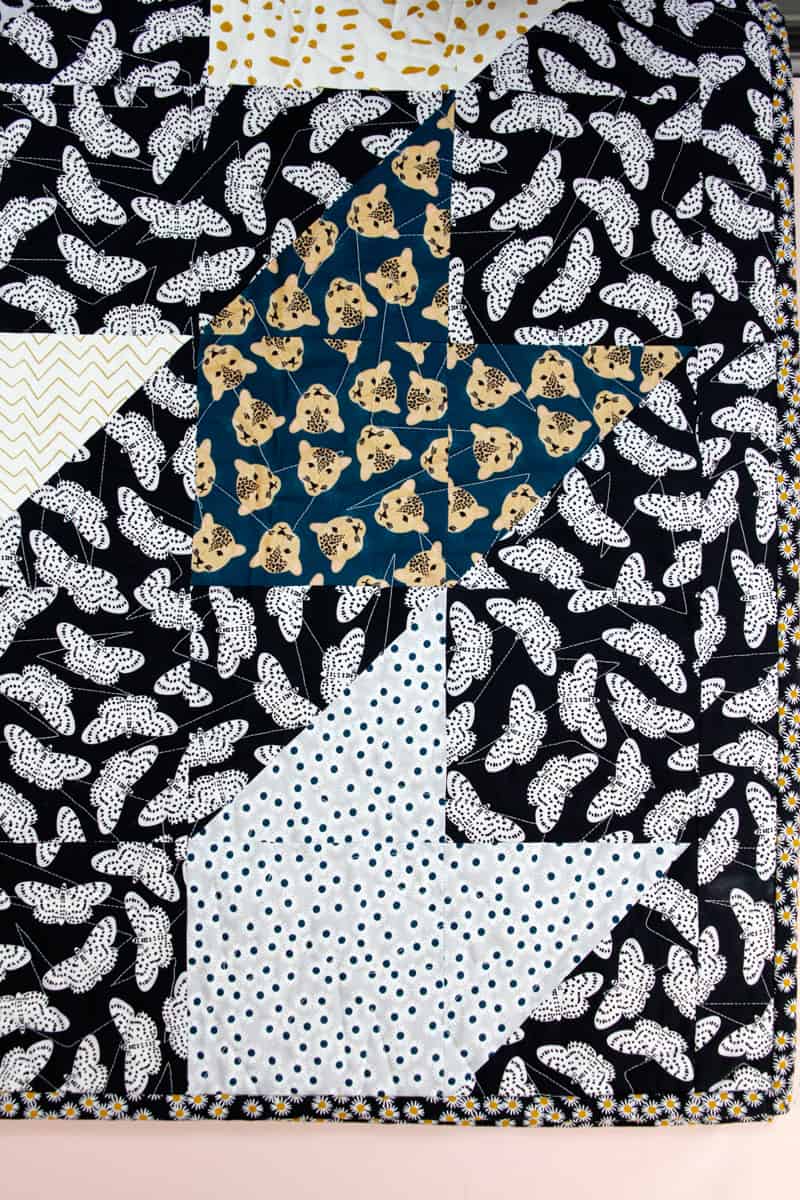 This pink zig zag print below will have metallic ink!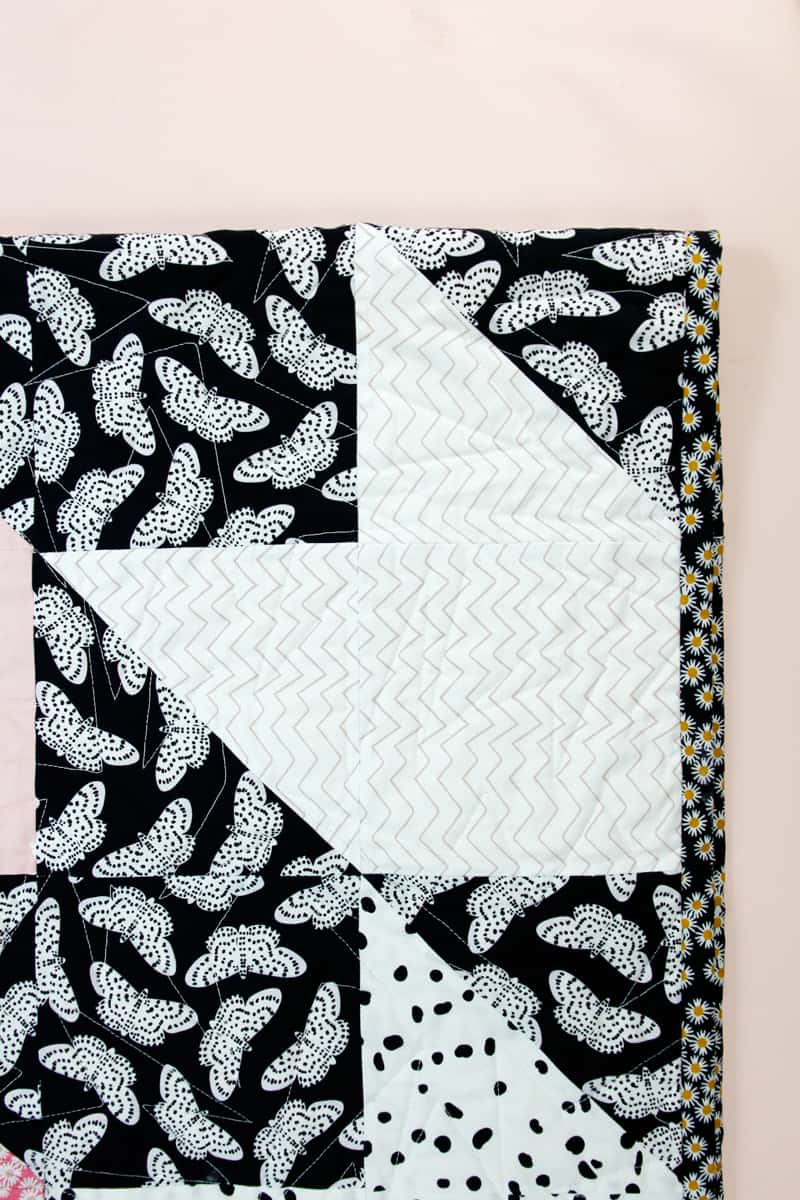 And I think this mauve-y spotted print is great for apparel!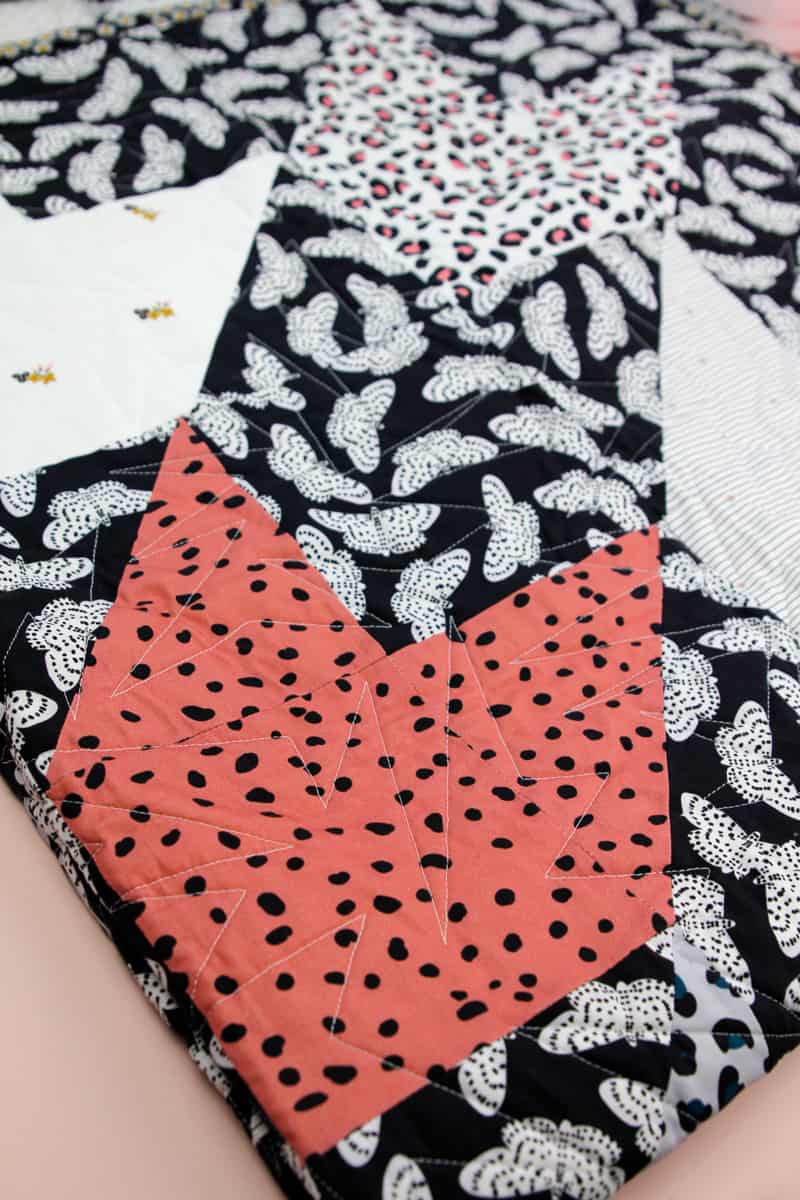 Order Spotted Fabric
Use these affiliate links to order your own yardage of SPOTTED! The prints noted with *sparkle* have metallic ink, either rose gold or gold.