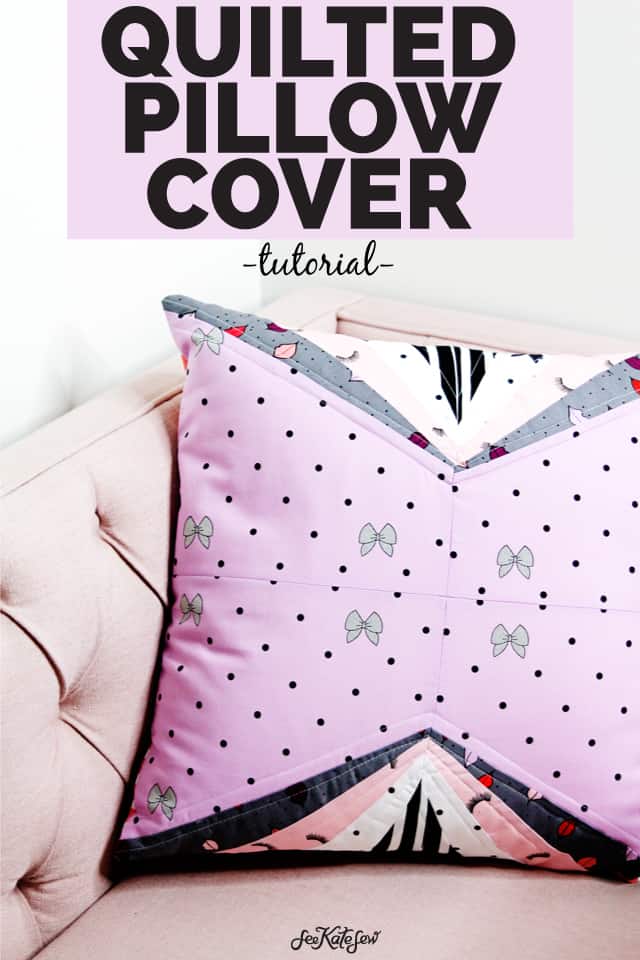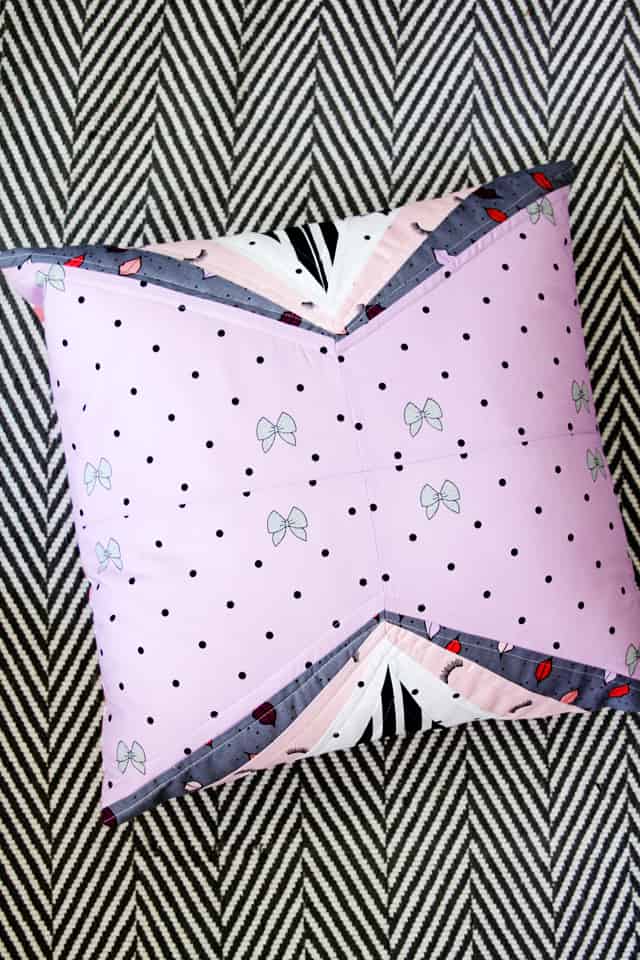 A few days ago I shared the Pixie Dust Block Quilt tutorial and today I'll show you how to make a quilted pillow cover with the Pixie Dust Block! This pillow requires only 4 blocks, so it's a nice way to get into quilting if you're nervous about making a whole quilt, or just don't have the time! A quilted pillow cover is a perfect addition to living room decor, the quilting and piecing gives it some extra dimension and you also get to use lots of fabrics in one little project! This quilted pillow cover pattern only takes an hour or two to make and the invisible zipper is so easy to install! So let's get started!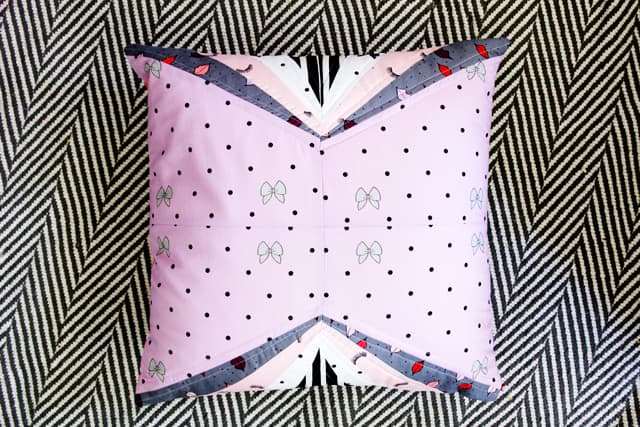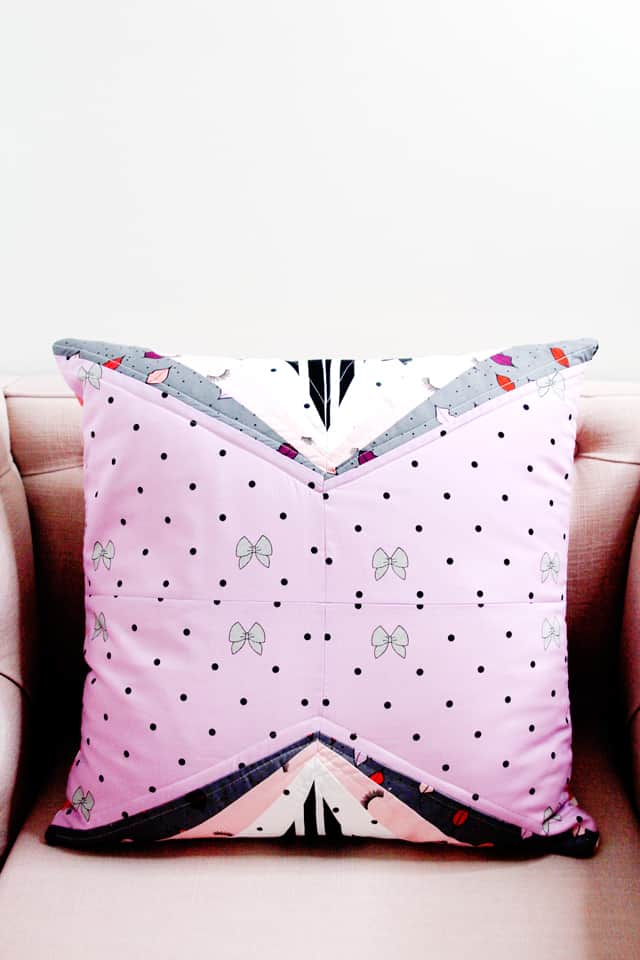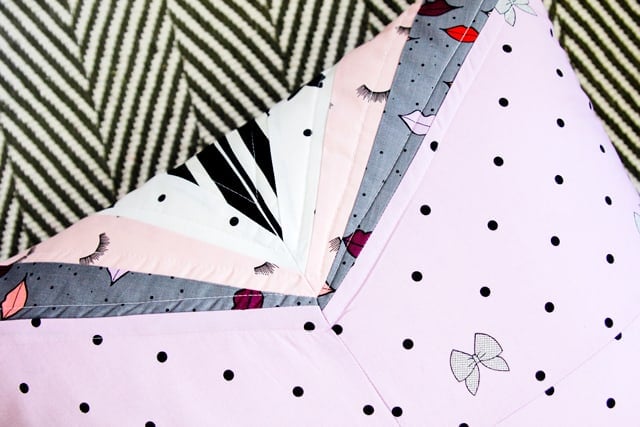 I used Kiss Me, Kate fabric for this one, mixing a few of my favorite prints from different color ways! The fat quarter bundle of Kiss Me, Kate is a good buy if you want to make projects like this, though you will need a bit more yardage of Nail Polish Stripe and Polka Bow Purple for this one. I looooove a good fat quarter stack, it's always a nice treat!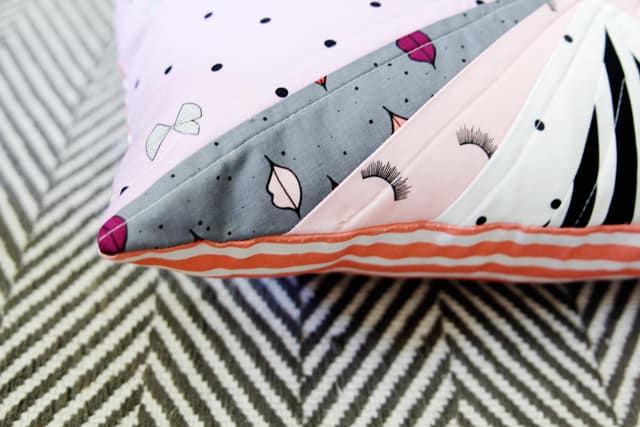 Materials//
–fat quarter Nail Polish Stripe White
–fat quarter Polka Bow Black
–fat quarter Falsies Pink
–fat quarter Lips Main Grey
–2/3 yard Polka Bow Purple
–2/3 yard Nail Polish Stripe Pink (backing)
-1/2 yard muslin for lining
–Needle Felted Batting
–20″ invisible zipper
–20″ pillow form
–Pixie Dust Block Pattern
Instructions//
Use 1/4″ seam allowances.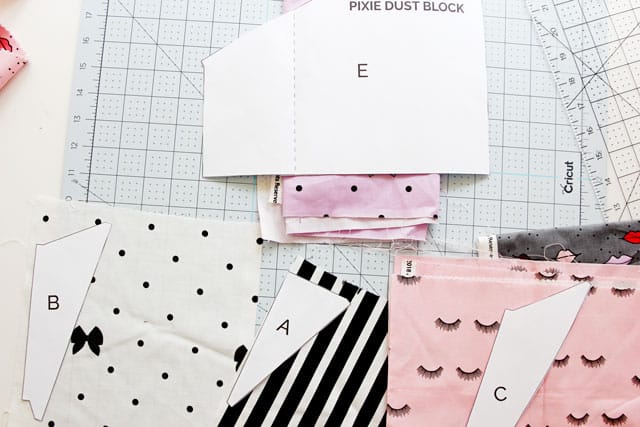 This pattern is as simple as following the Pixie Dust Quilt Block with a tiny variation. You'll make 2 normally and 2 backwards.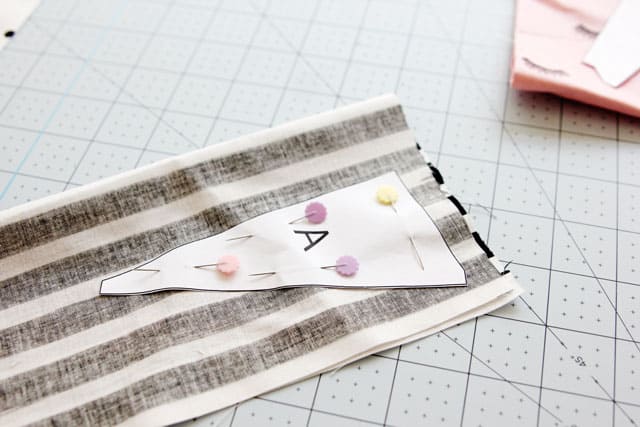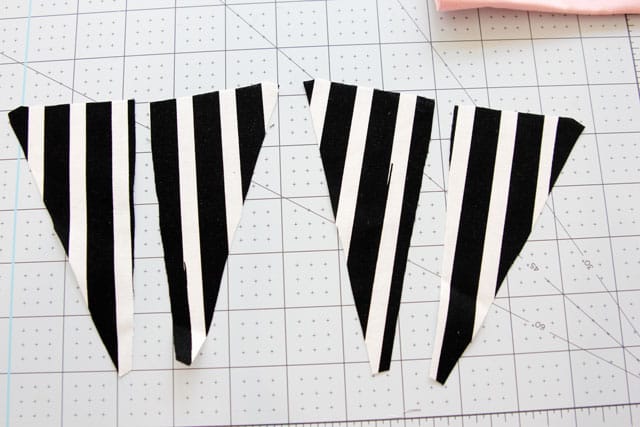 To make the backwards quilt blocks, cut two mirror image on folded fabric. This will give you the same piece twice but one will be inverted!
Sew the blocks together, pressing the seams all either up or down (your preference).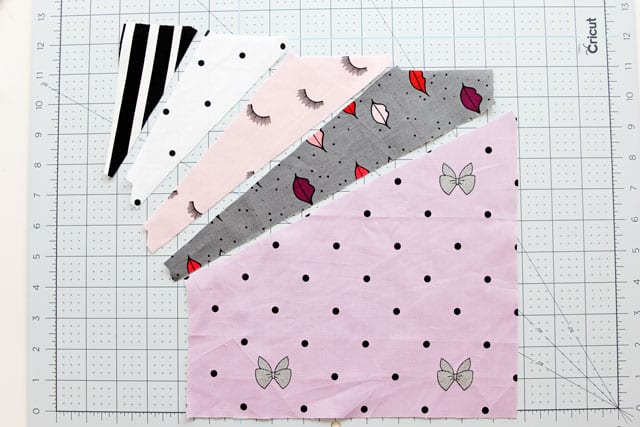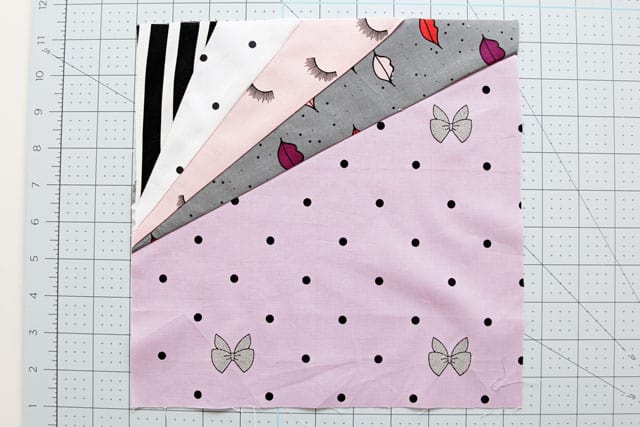 Turn and arrange the blocks as shown: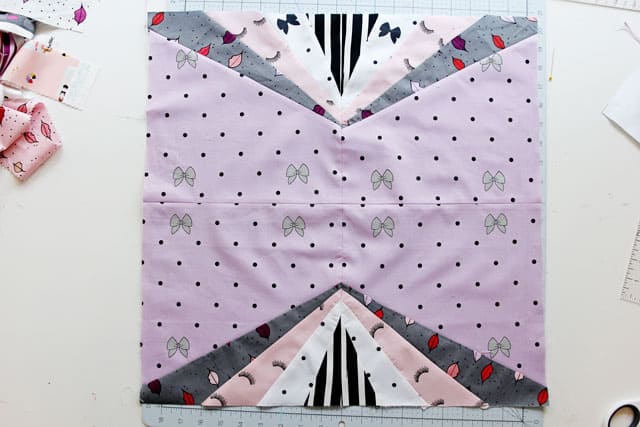 Sew together the top two and bottom two, then sew the rows together.
Layer the back of this piecing with a layer of batting, cut to size. Use a scrap or piece of muslin to line the pillow.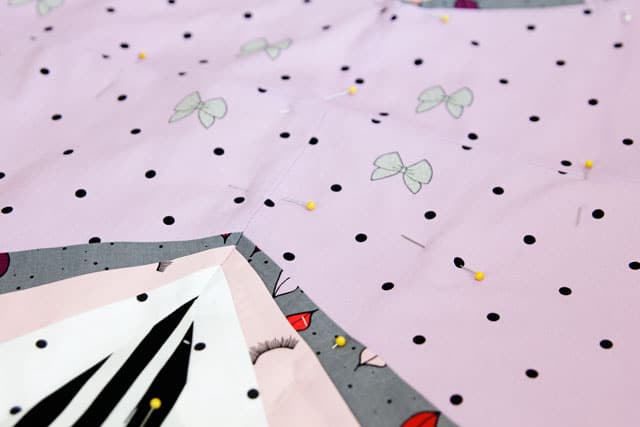 Serge around the edges to keep all the layers together.
Create your quilting pattern by following the fabrics on the blocks, about 1/3″ from the seam.
Cut a backing to match the size of the front. Insert the invisible zipper using an invisible zipper foot. Sew one side to the front and the other to the back.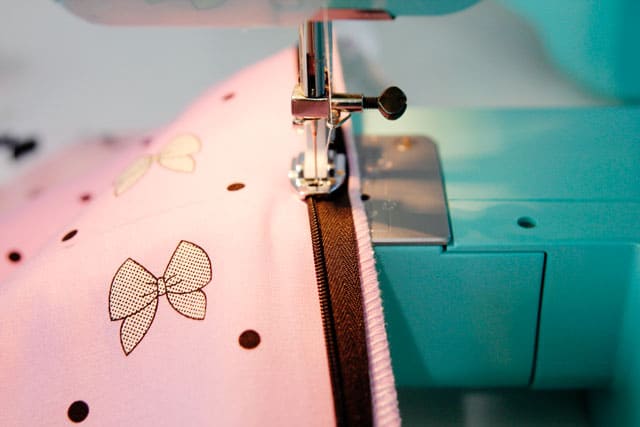 Keep the zipper open a few inches so you can turn it and then place right sides of both layers together. Sew around the pillow's 3 remaining sides. Backstitch at both edges.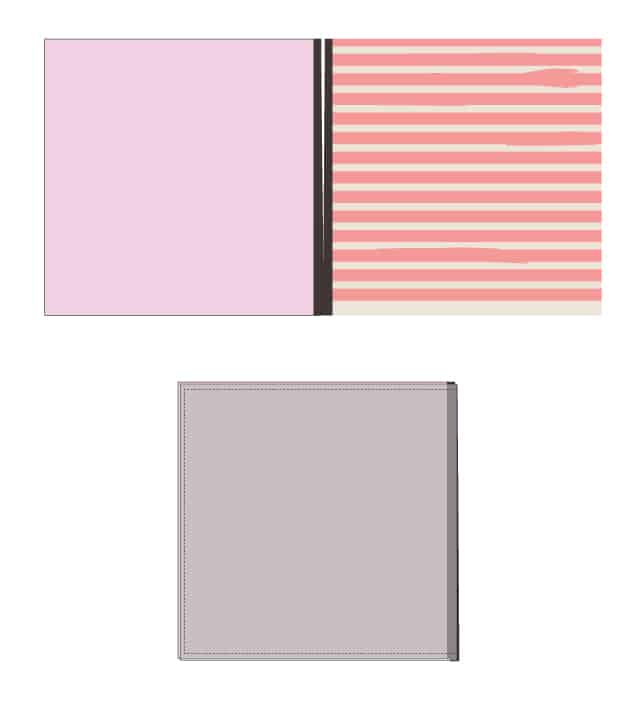 And you're done!