I'm excited to introduce the Chloe Quilted Clutch Pattern as this month's Bag Pattern of the Month! This bag pattern is so fun to sew with a quilted top flap! The Chloe Clutch can be a crossbody bag or a date night clutch!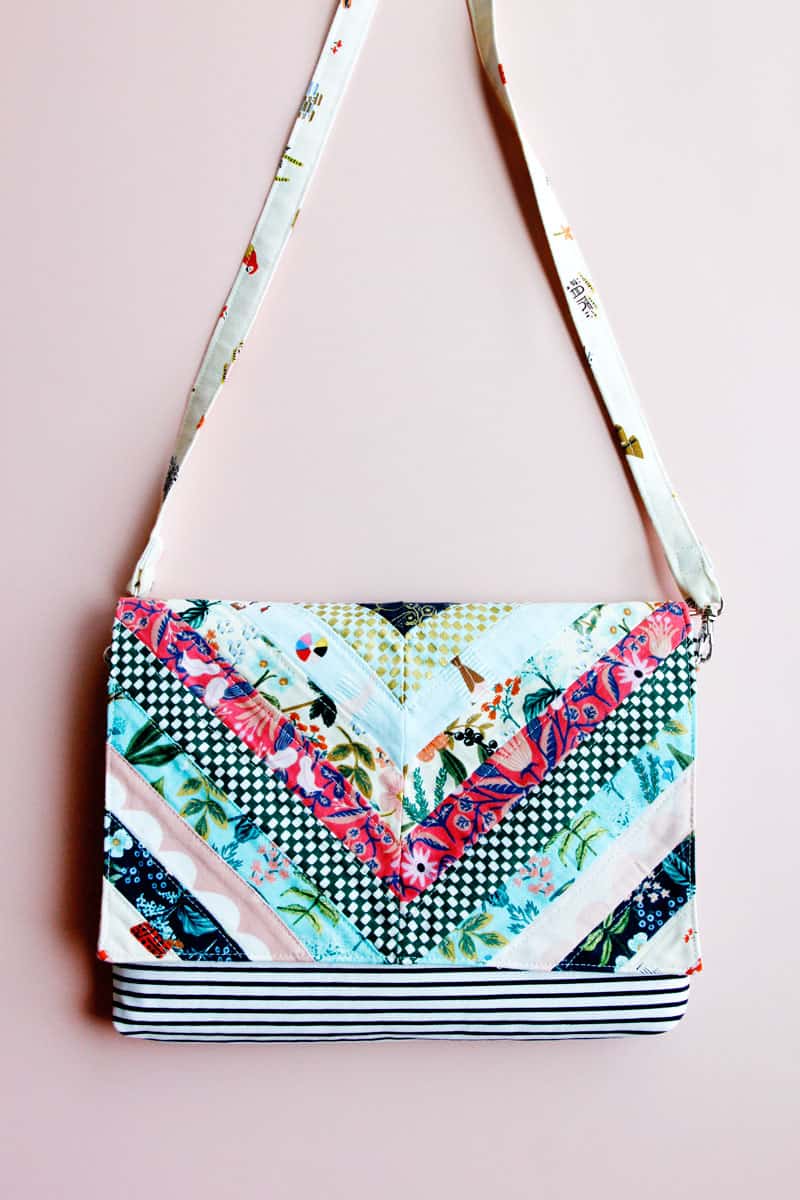 I used a jelly roll for the quilted flap, which turned out to be a perfect use for the roll I've had sitting for years! I listed all the fabrics used in these purses below in the materials section.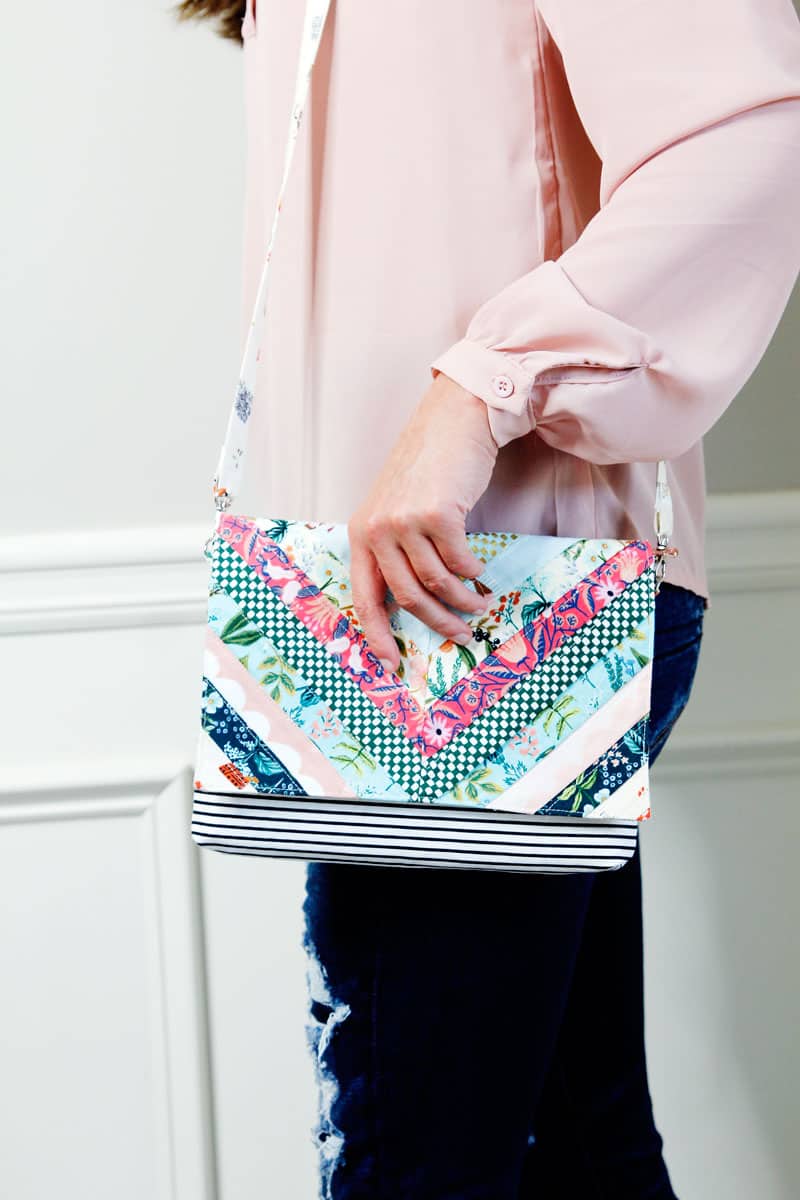 The back of the purse has a pocket for slipping essentials in – like pens or a cell phone!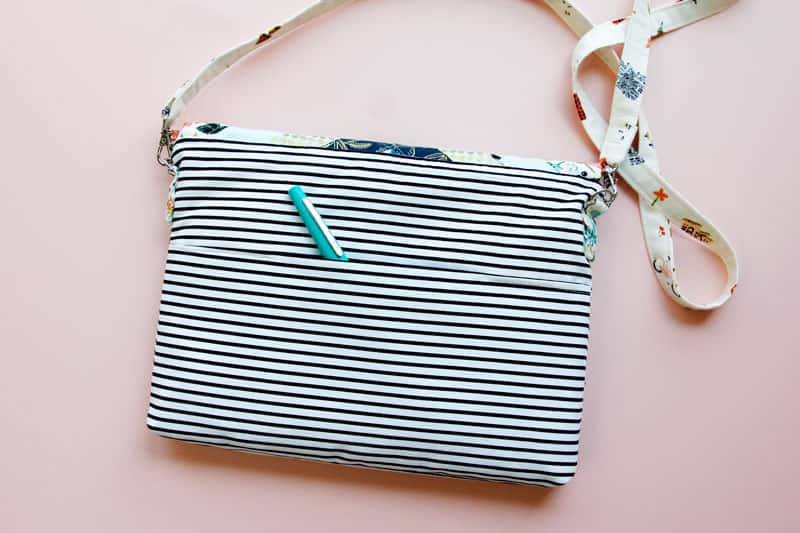 This project is the perfect taste of quilting without being overwhelming. If you love quilting, you'll love it! If you aren't sure about quilting, I still think you'll love it!
It finishes quickly and I mean, SEW CUTE!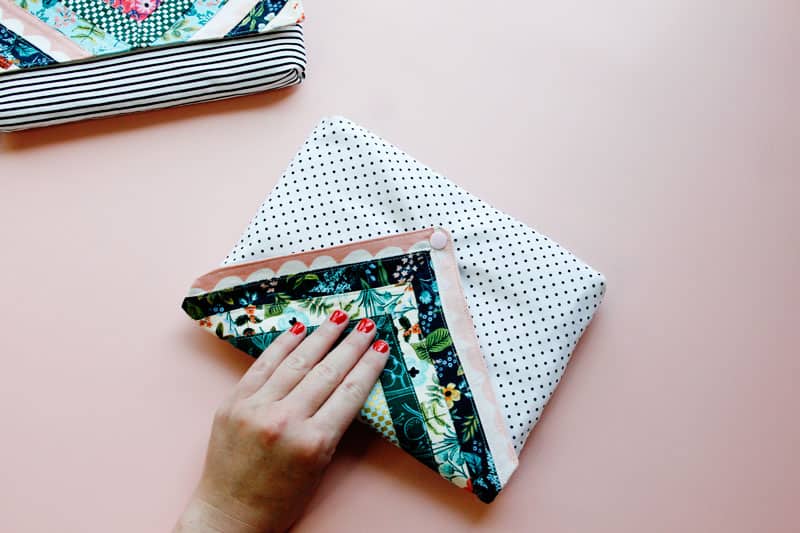 You have the option of a pointed flap that goes nicely with the chevron design. Pick this option if you want more of the main fabric to show under the quilted flap.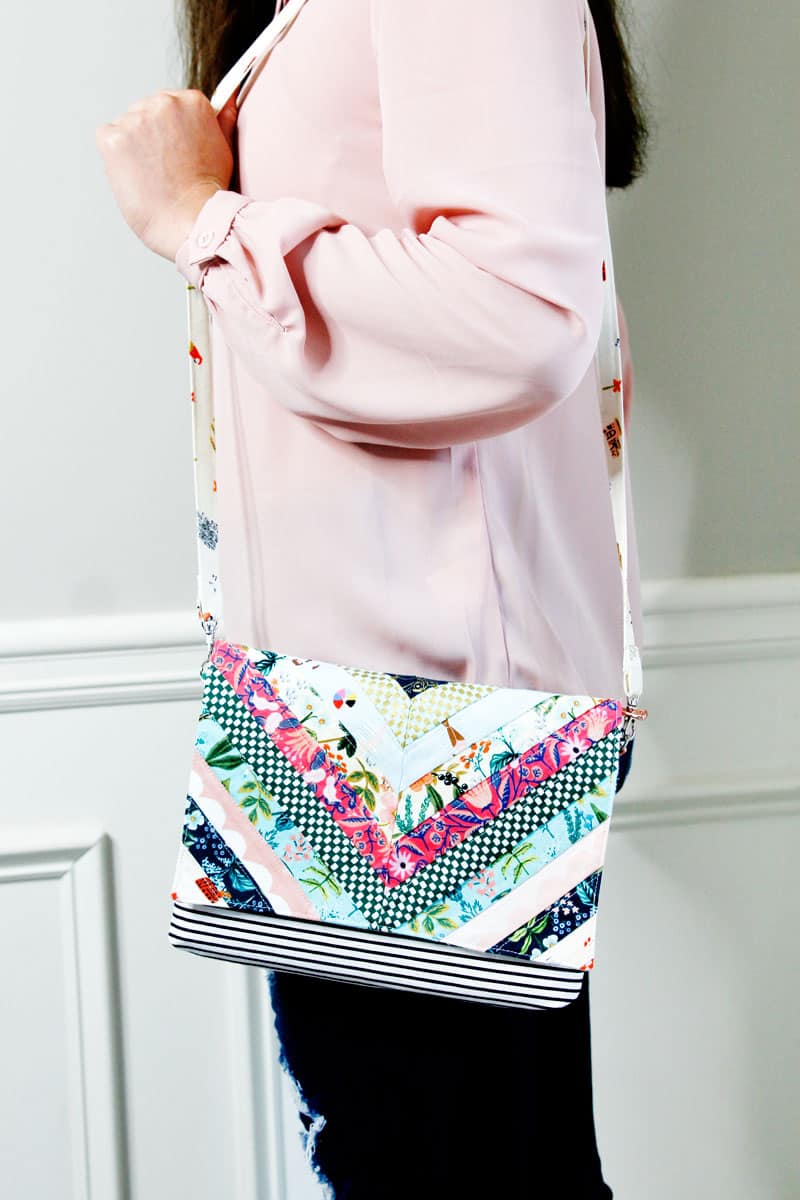 Or you can choose the full flap option if you want more of your pretty fabrics to show!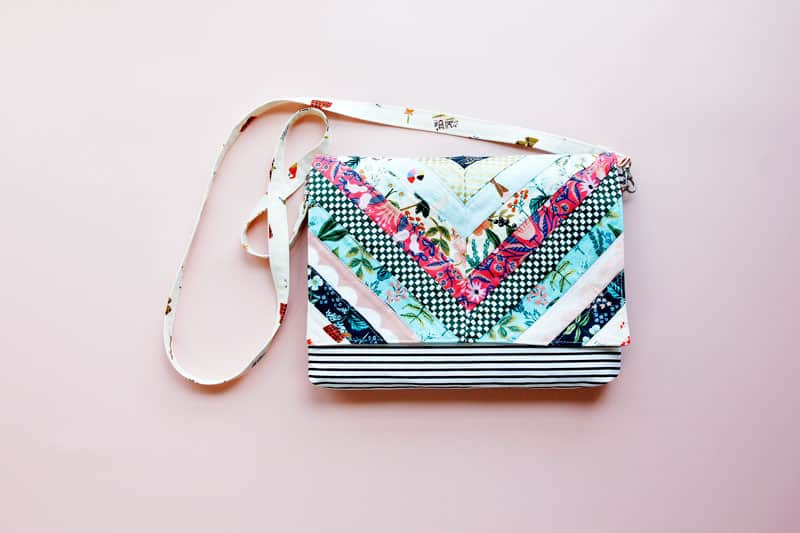 Quilted Clutch Materials
The Chloe Quilted Clutch is the Bag Pattern of the Month at Pattern of the Month this month, so it's only available to subscribers! You can sign up here to get the pattern for as low as $6.50!
After June, the Chloe Clutch Pattern will be available in the See Kate Sew pattern shop!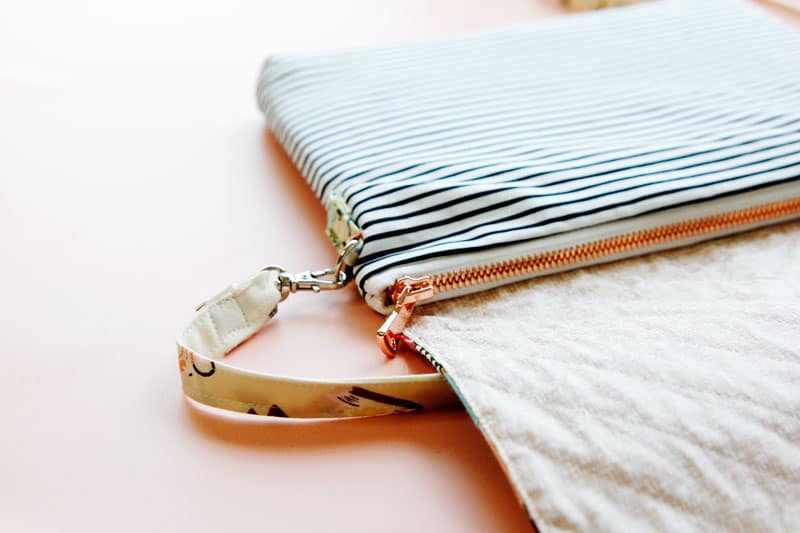 I can't get over the rose gold zippers! So pretty and the metal pull is really thick.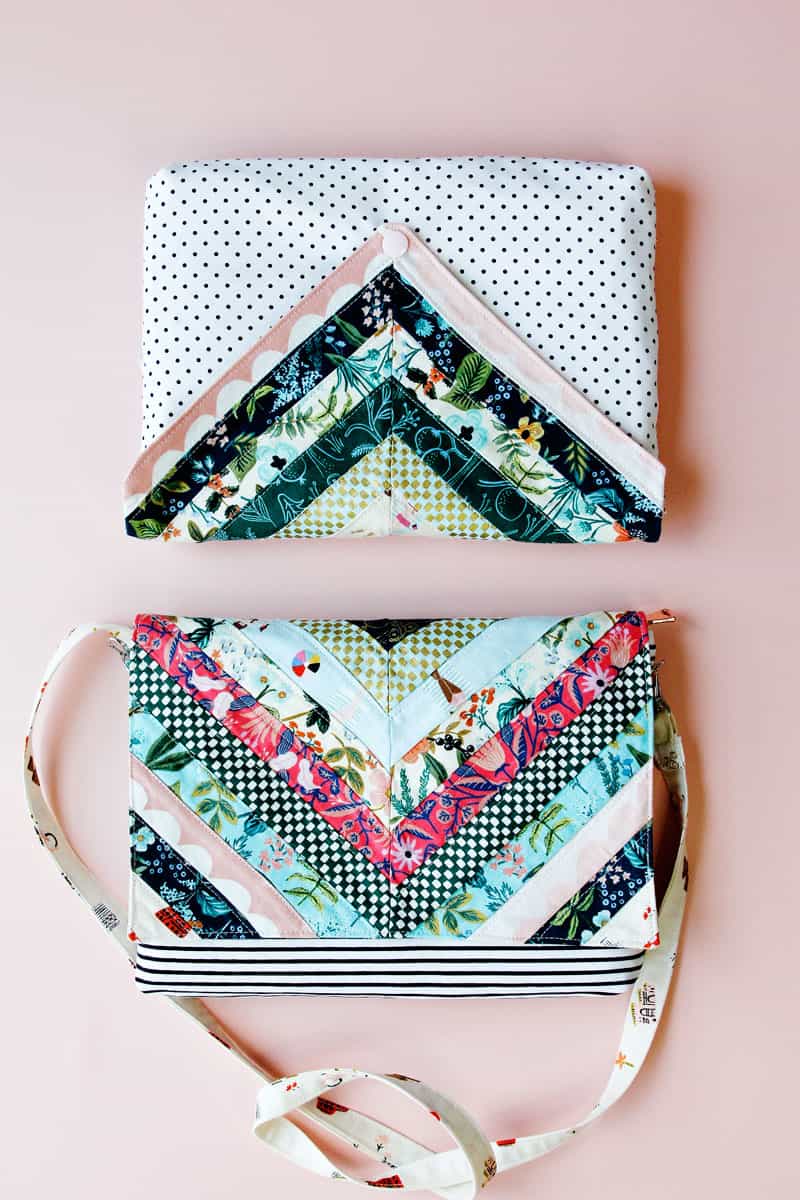 You can quilt the flap however you want, but I recommend following the strip lines for a chevron pattern!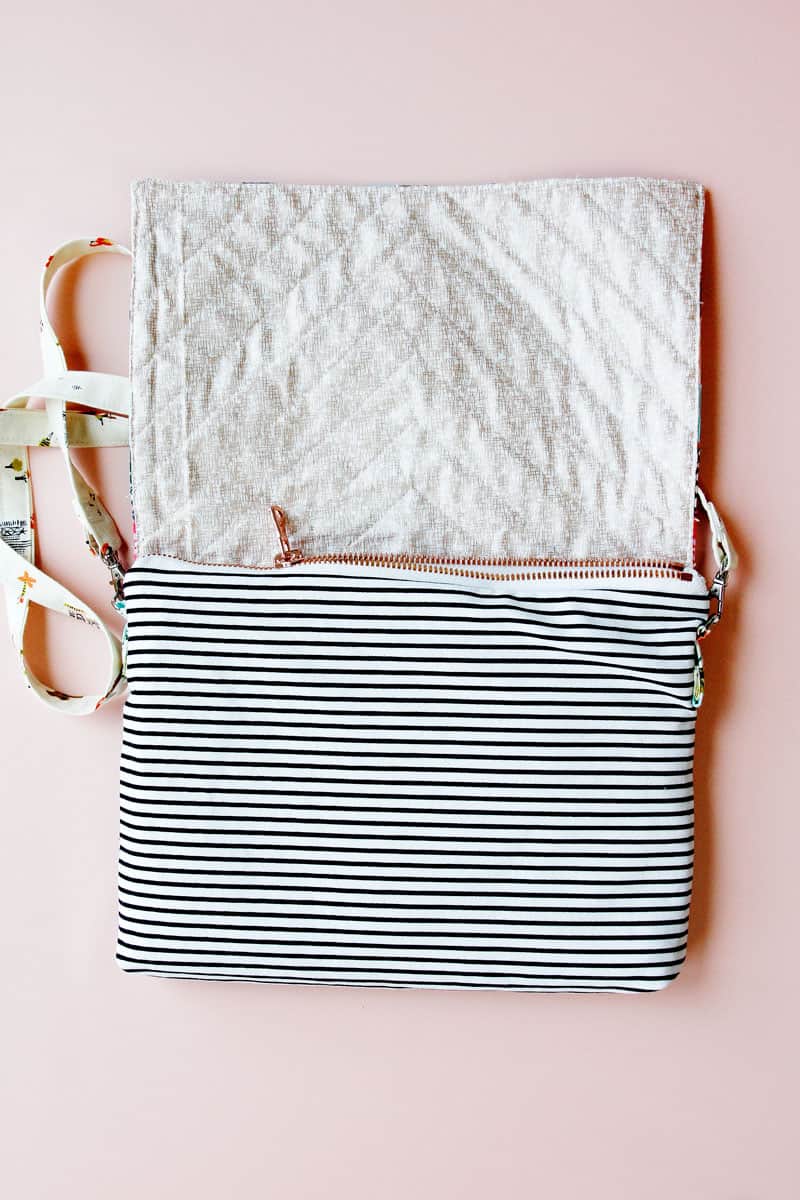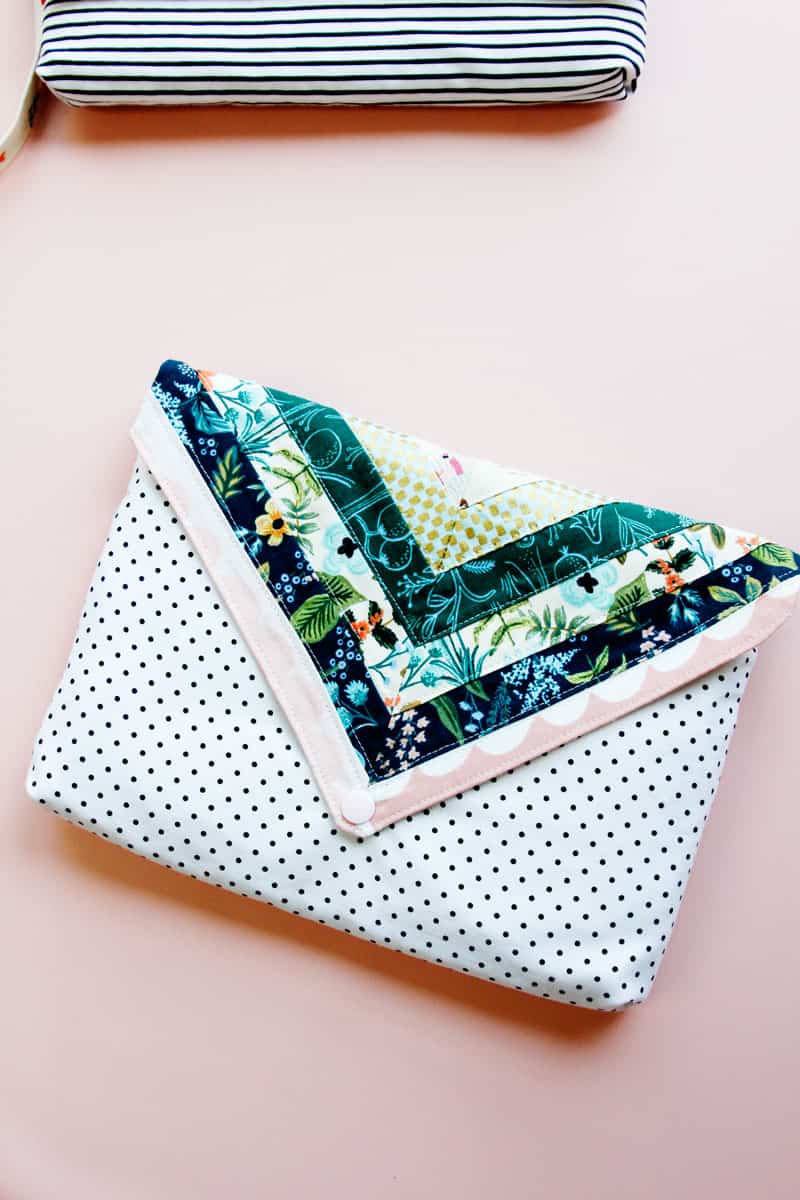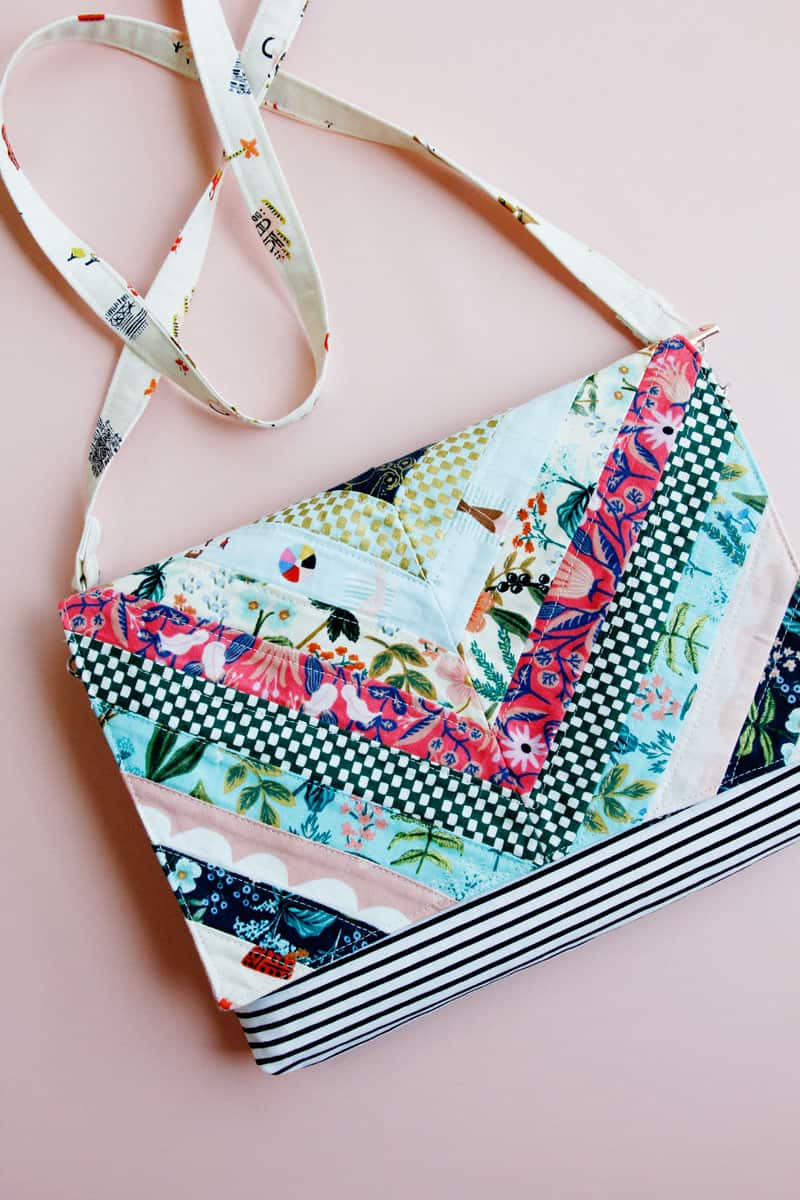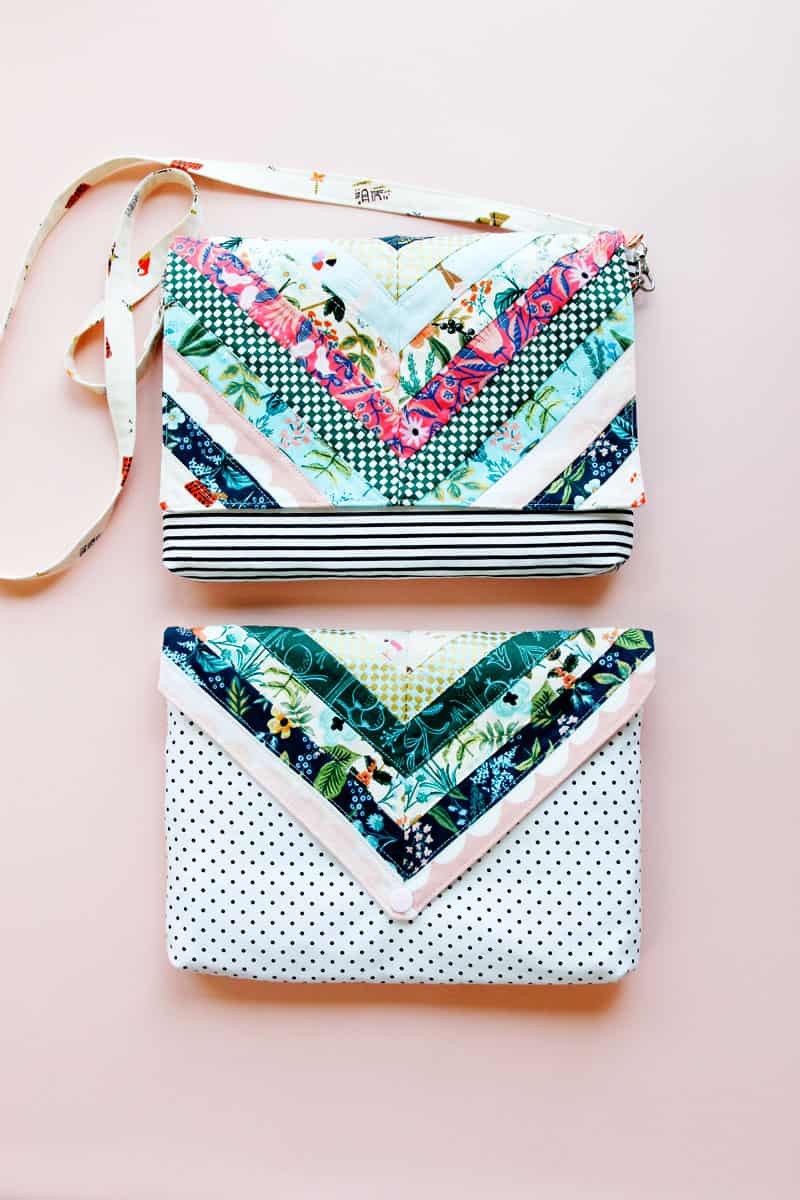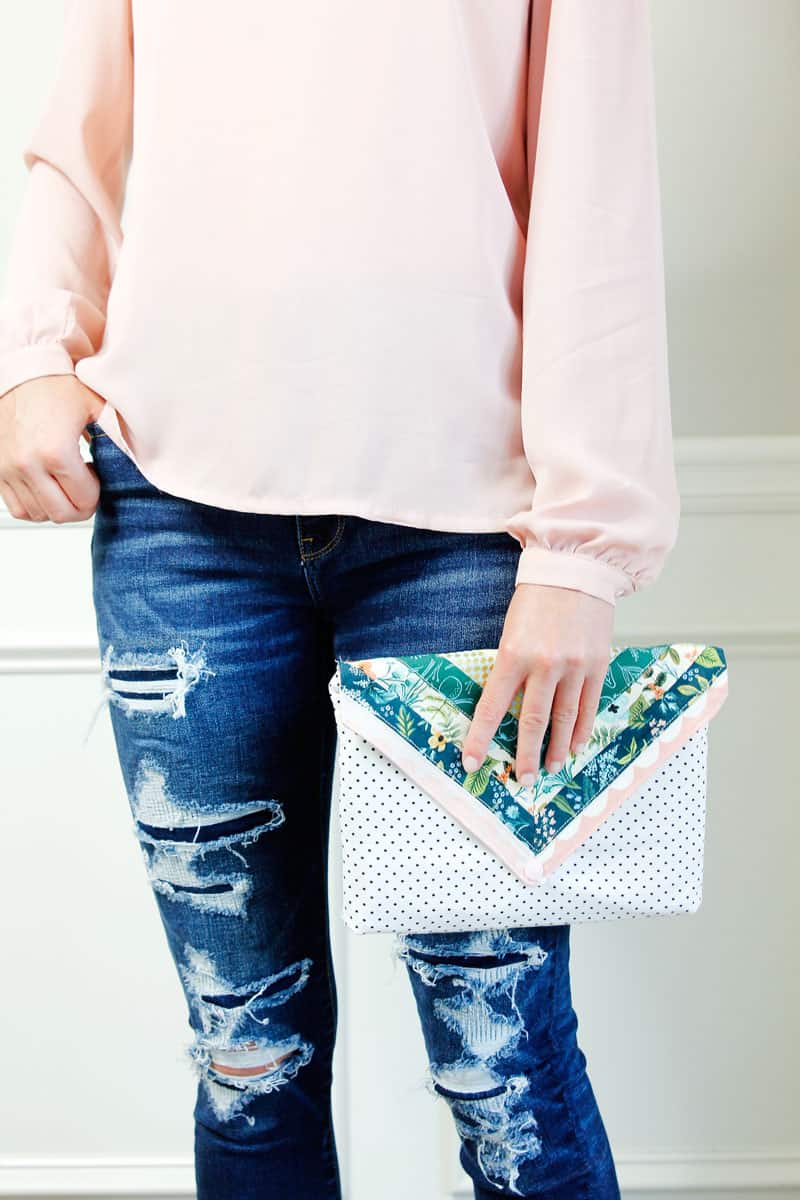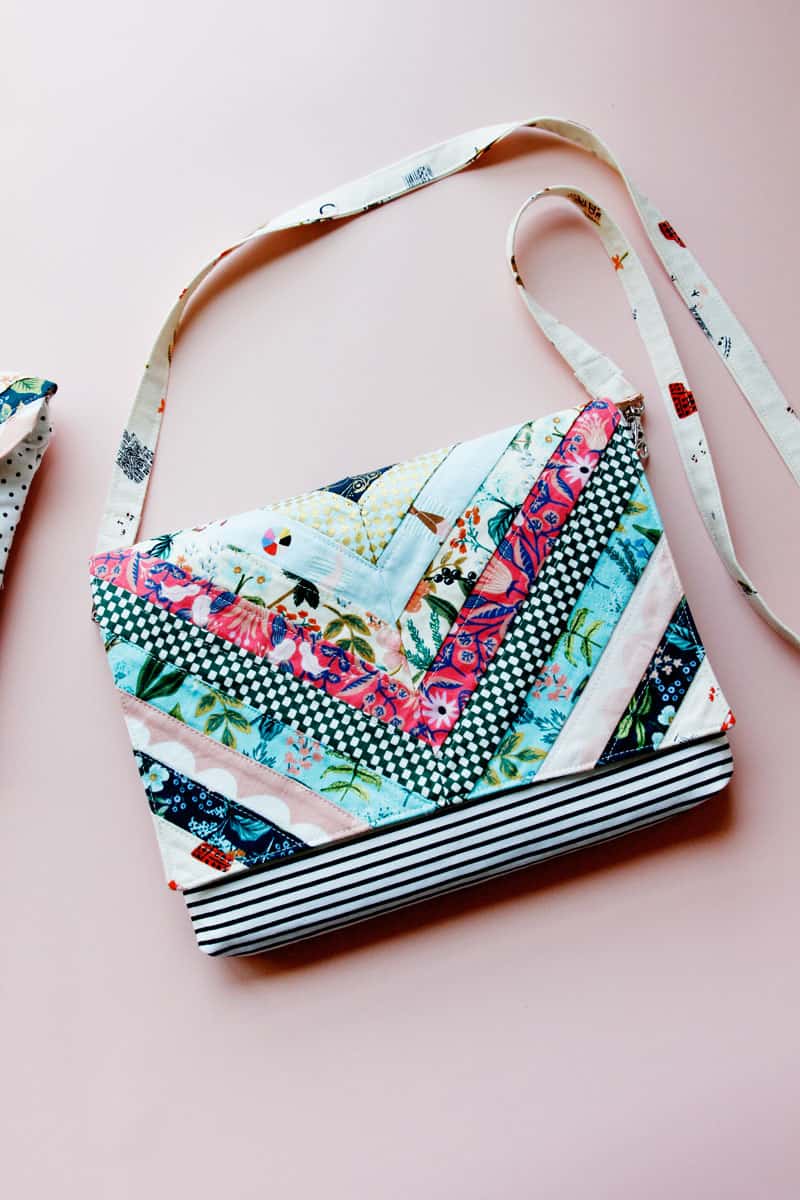 Sign up for Pattern of the Month here to get new patterns every single month!
Check out more quilting patterns here and bag sewing patterns here!