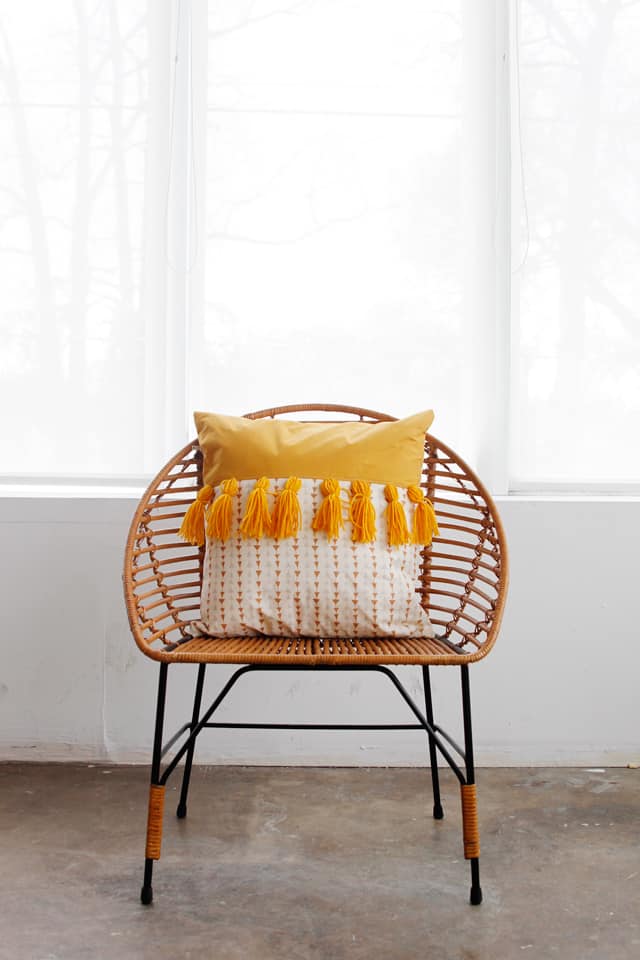 I have a new pillow tutorial for you today! Pillows are one thing I never get sick of making, they are just so fun to switch out frequently and you can reuse the pillow forms, making it a relatively cheap project, too!
This pillow has yarn tassels! These are a fun decoration and really easy to make! This pillow has two fabrics, a solid and a print. You can mix and match prints or use two solids for a color blocked look. Then pick a matching yarn, or go crazy with neon pink or something!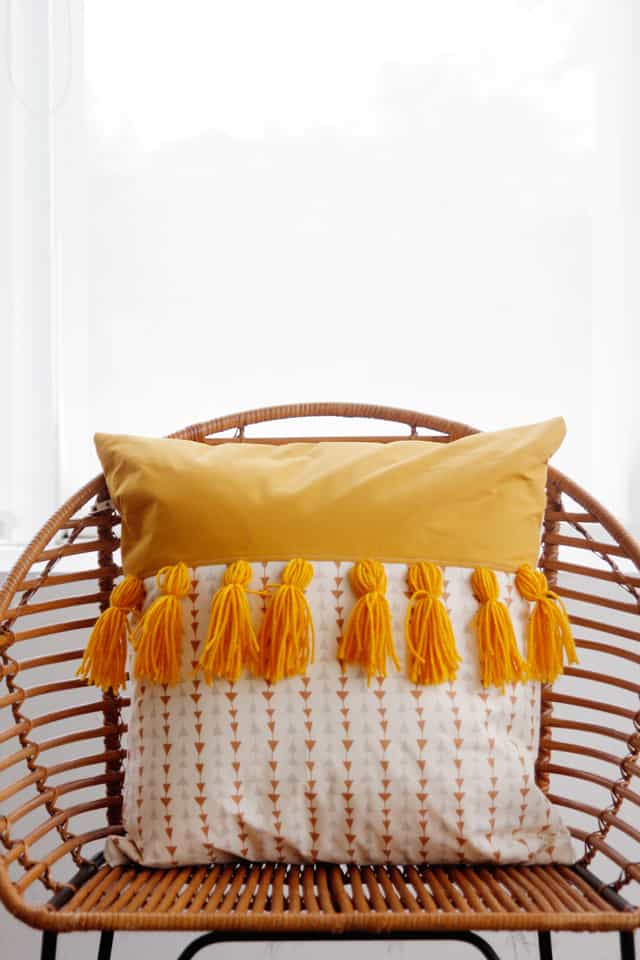 Yarn Tassel Pillow Tutorial
Materials:
–20 by 20 Pillow Form
-1 yard printed fabric
-1/2 yard coordinating solid fabric
–fusible interfacing
–warm + natural batting
–yarn
-piece of cardboard for tassels
–20″ sport zipper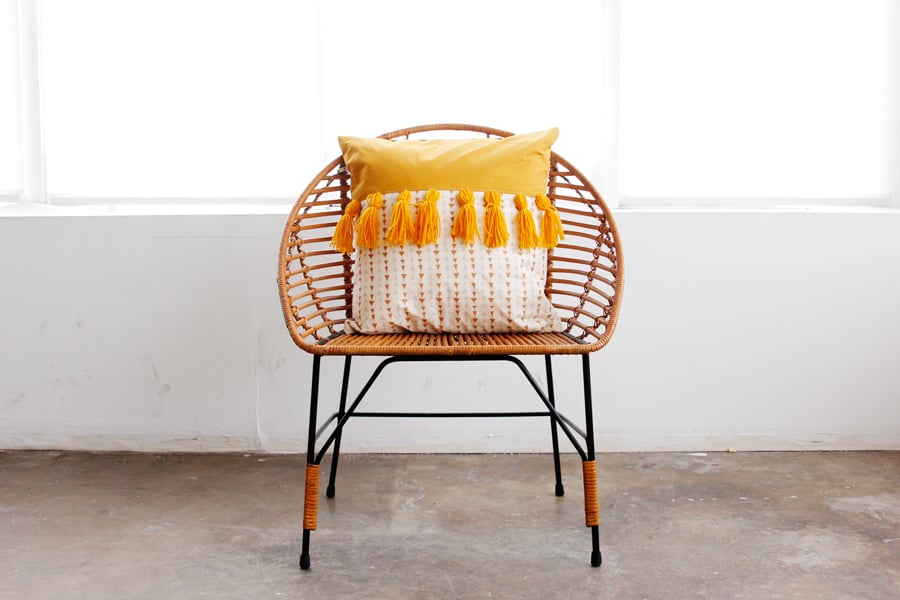 Cutting Instructions:
Cut the following pieces:
-Cut interfacing: 20″ by 40″
-Cut batting: 20″ by 40″
-Cut printed fabric: 20″ by 30.5″
-Cut contrast fabric: 20″ by 10.5″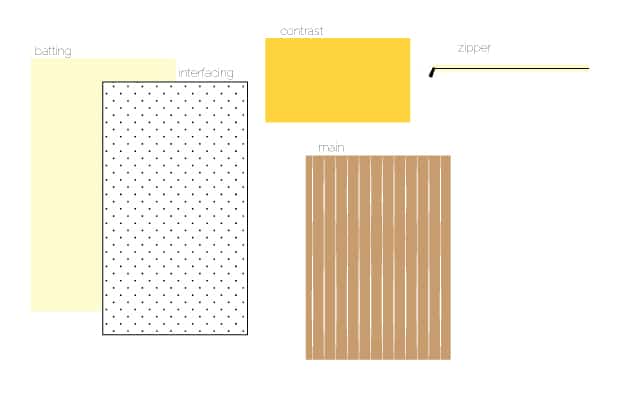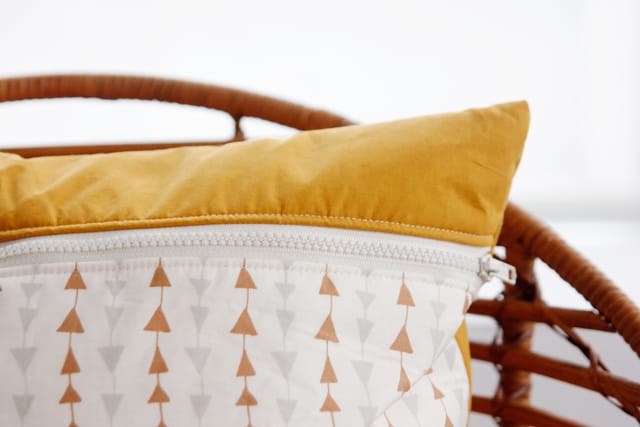 Sew printed fabric piece and contrast piece together along the 20″ edge. Right sides will be together.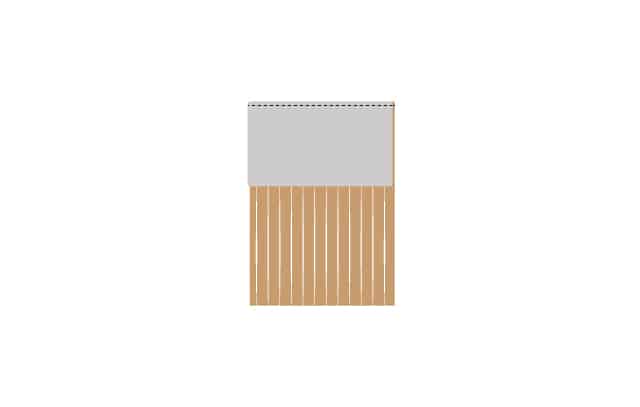 Press seam allowance to one side and topstitch along seam, catching the seam allowance underneath.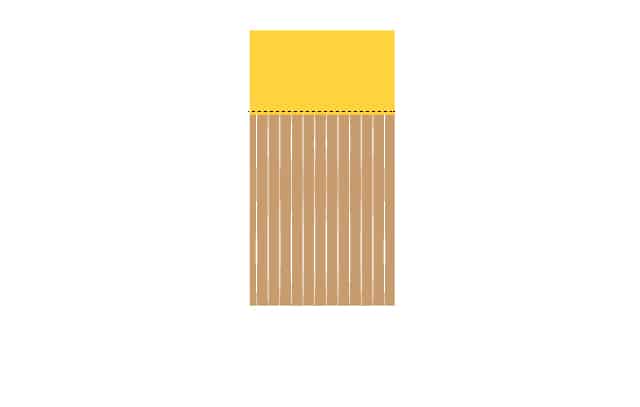 Fuse interfacing to back of fabric. Place batting on back of fabric. Pin in place and baste around edge.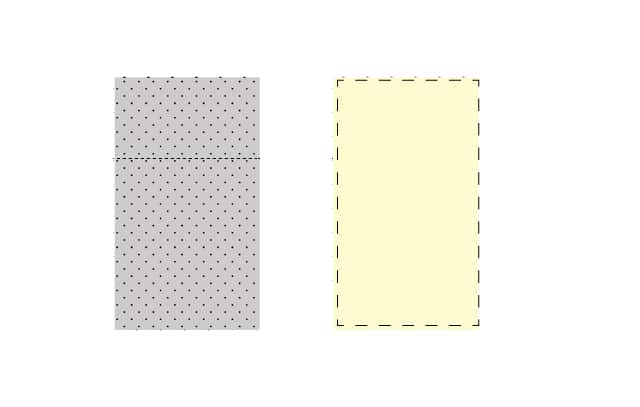 Sew zipper to top of pillow cover with zipper facing down and fabric facing right side up. Fold zipper right side out, press and topstitch. Repeat with the other side of the zipper.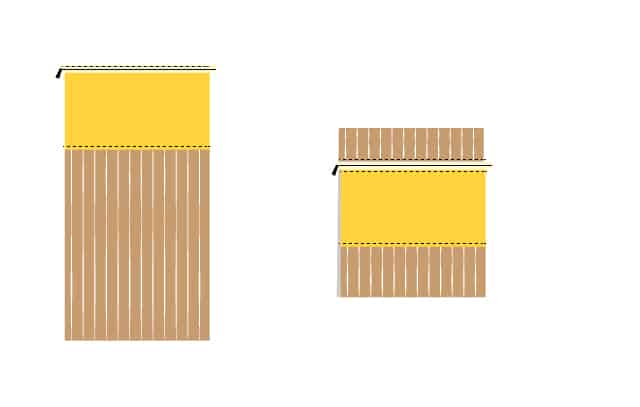 Open the zipper and turn the pillow inside out. Pin the pillow sides together, arranging the zipper so it is about 3″ from the bottom. Sew the side seams and finish seam allowance.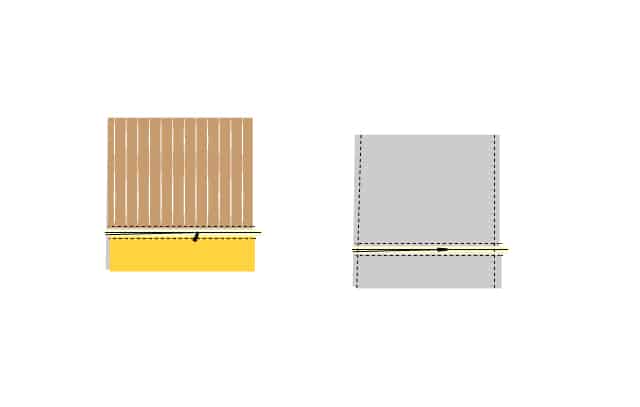 Turn the pillow right side out. Sew yarn tassels right below the contrast fabric. And you're done!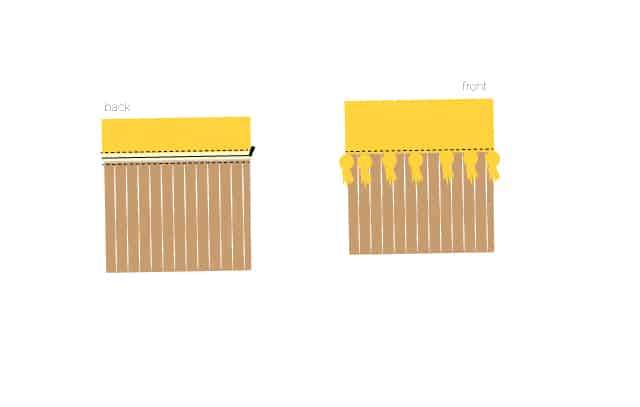 Yarn Tassel Tutorial //
If you've never made a yarn tassel before, you'll be thrilled at how easy they are! And then you might be making lots more tassels! These are so quick and work on so many projects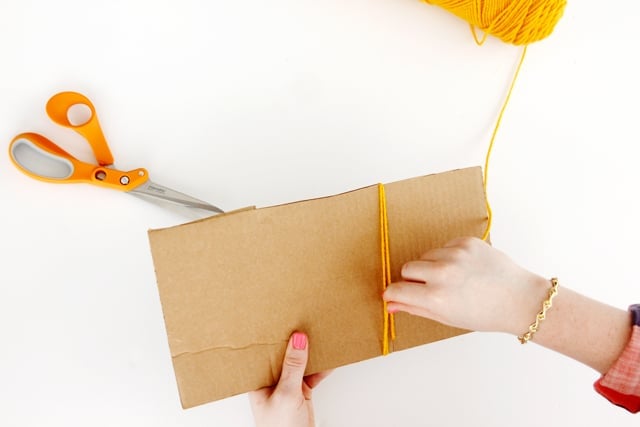 You'll need a piece of cardboard as long as you want the tassels to be. Start wrapping yarn around the cardboard.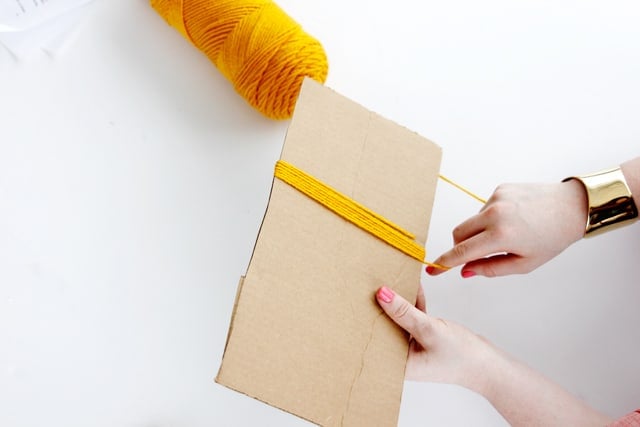 You can make your tassels different sizes by adding more or less yarn. If you're making more than one, count how many times you wrap it so they can be the same size.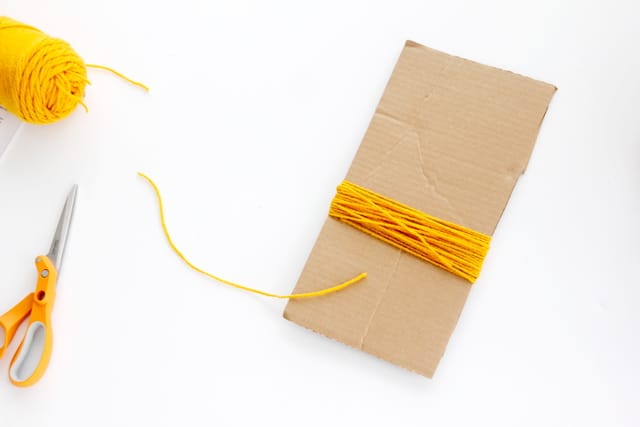 Cut an extra piece of yarn about 8-10″ and wrap it around the top of the yarn.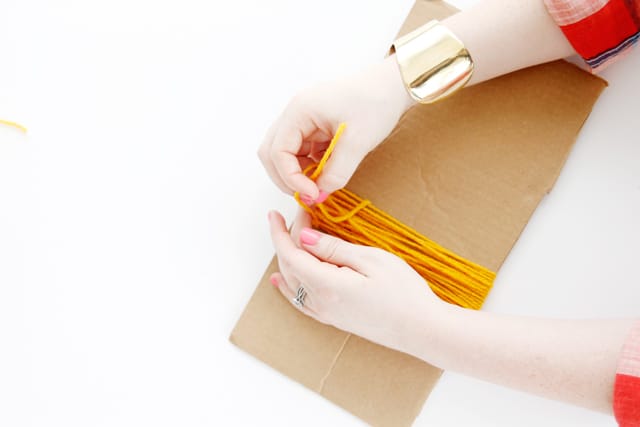 Tie it really tight and then pull the yarn off of the cardboard.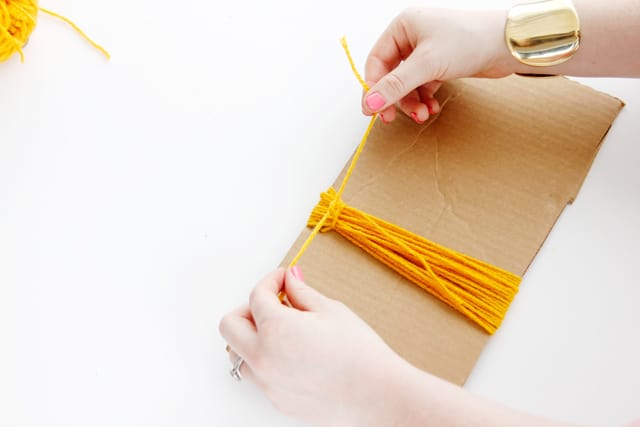 Grab another loose piece of yarn and tie it about 1″ from the first tie. Tie it a few times to make sure it stays!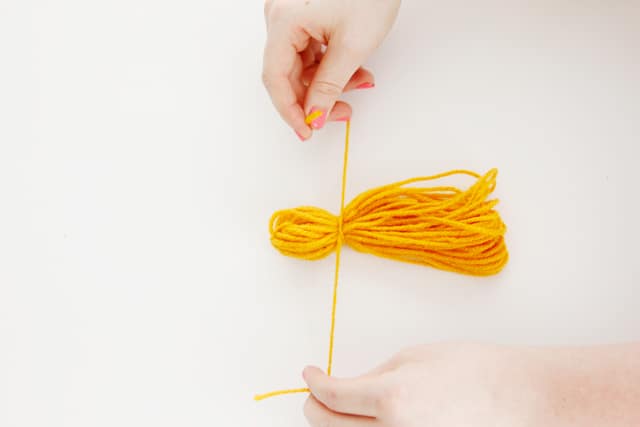 Cut the bottom yarn pieces to separate.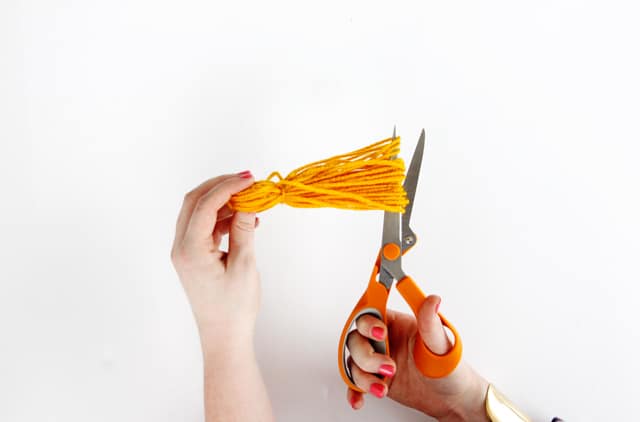 And you're done! Use a yarn needle and yarn to tie it onto your pillow!