With winter coming I'm thinking of ways to keep warm! These DIY hand warmers are easy to make and you can use them again and again!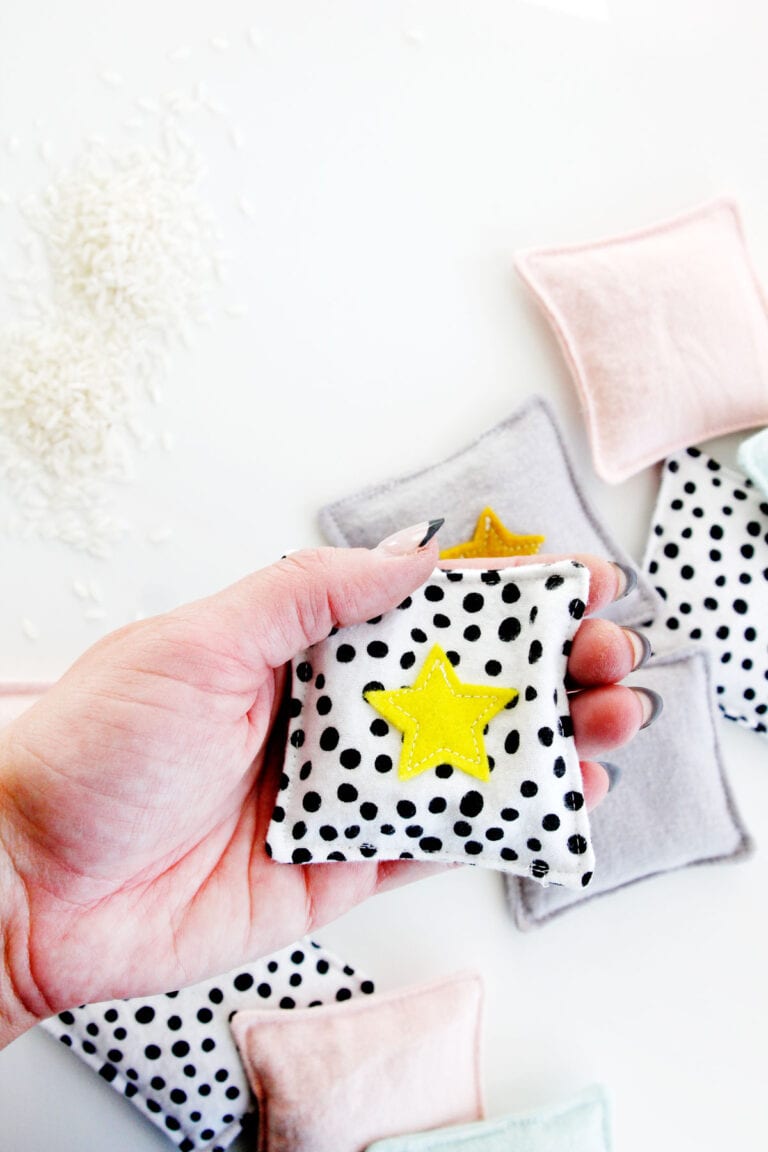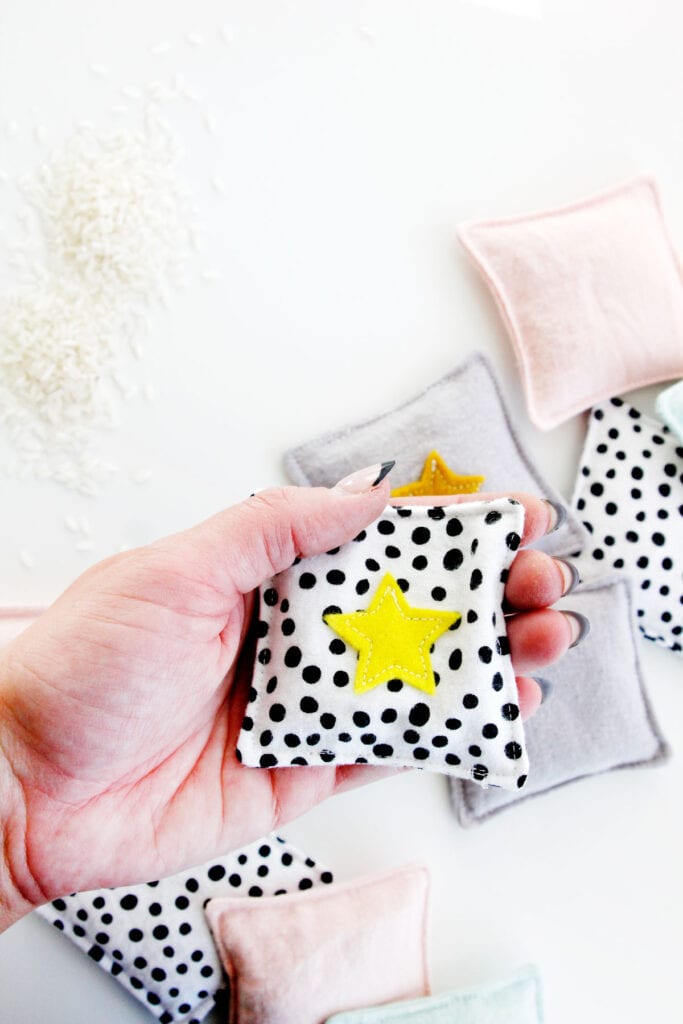 Make your own hand warmers filled with rice. Pop them in the dryer before leaving your house and you'll have pocket hand warmers to keep your hands toasty!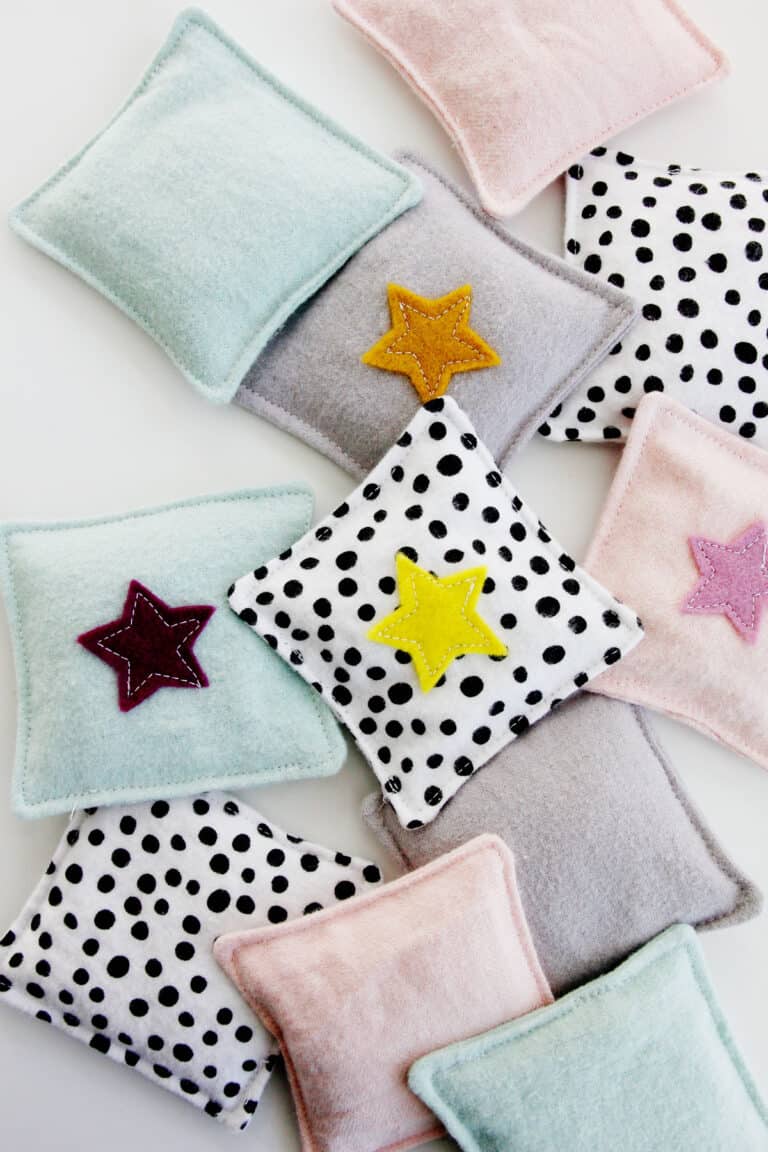 This is a much more eco-friendly and cost effective way to warm your hands than store-bought warmers!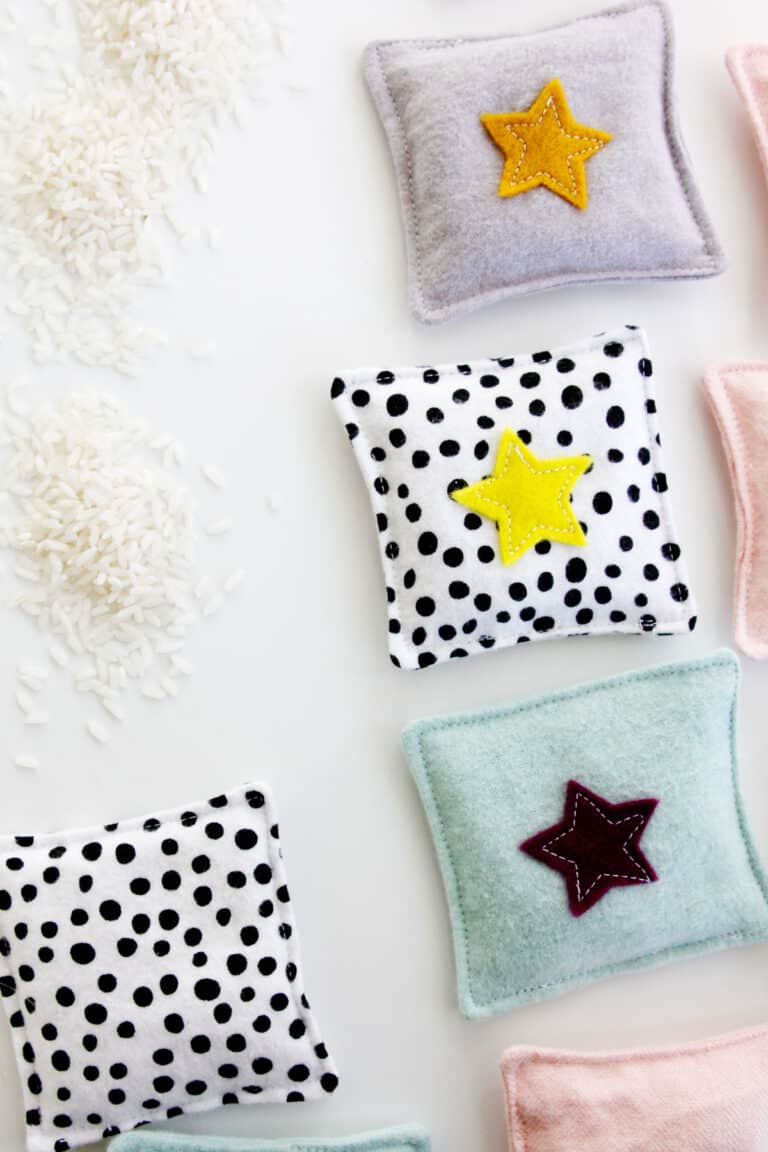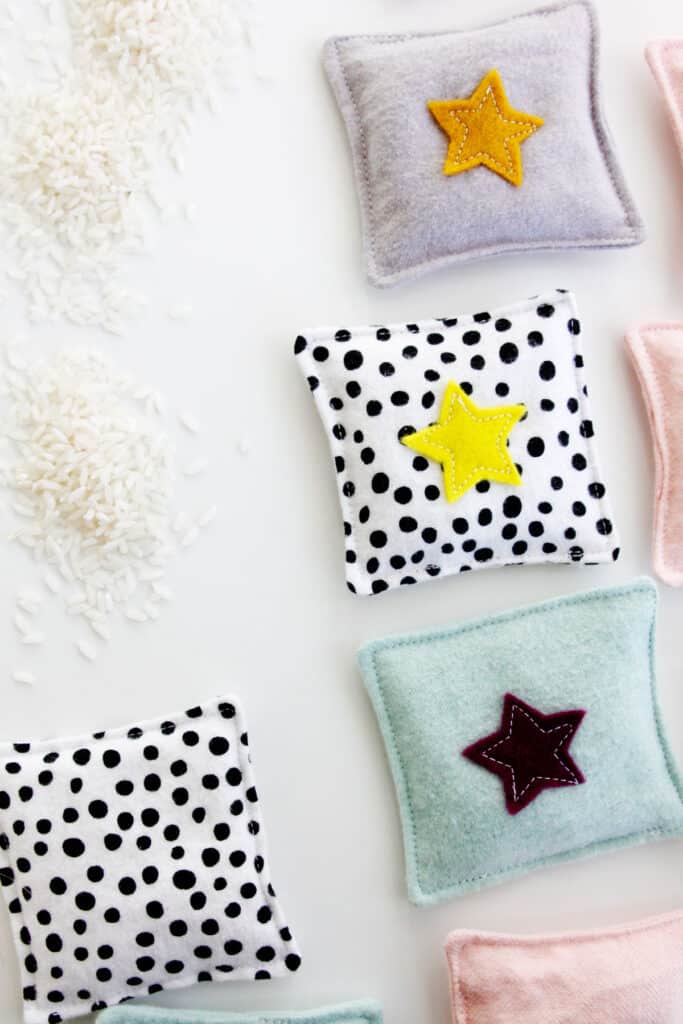 Reusable Hand Warmers Materials
If you plan to heat these up in the microwave, it is very important that you use only microwavable materials so you don't start a fire. Check fiber content thoroughly and use your best judgement. You can also heat these up in the dryer. Either way, I recommend 100% natural fibers.
100% cotton flannel
100% cotton thread
100% wool felt for optional star design
Dry rice for filling (don't use minute rice as it is precooked)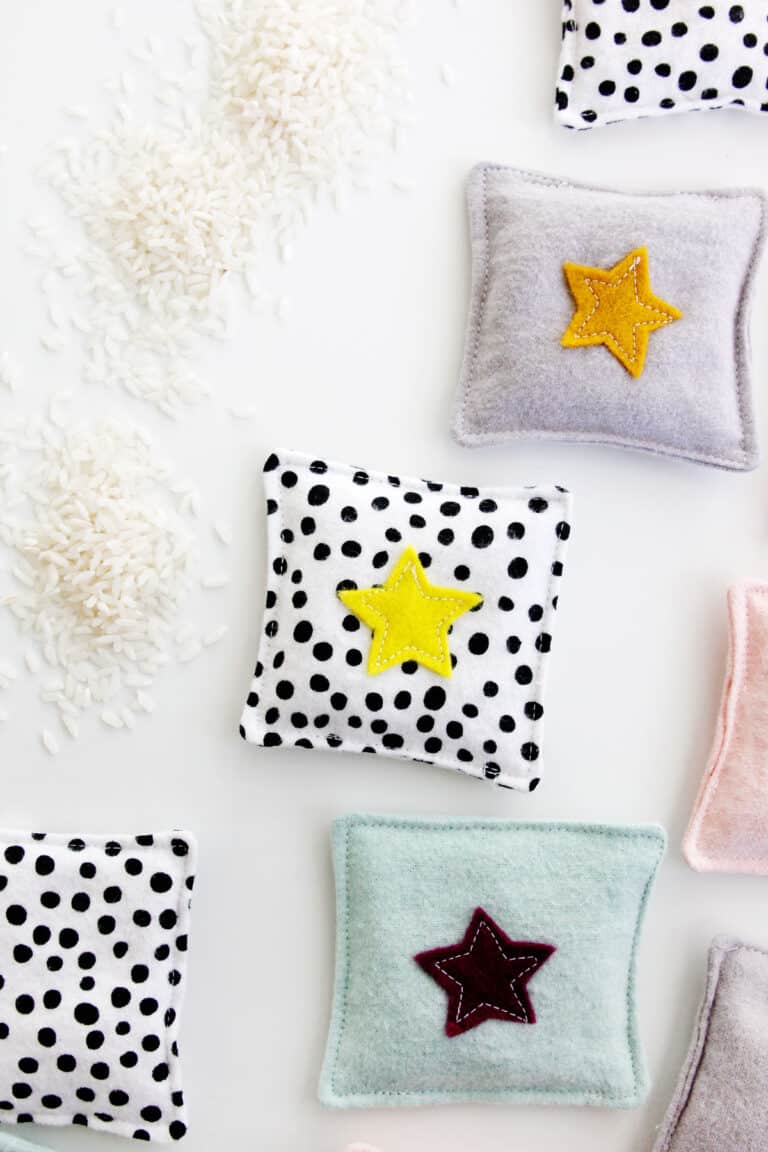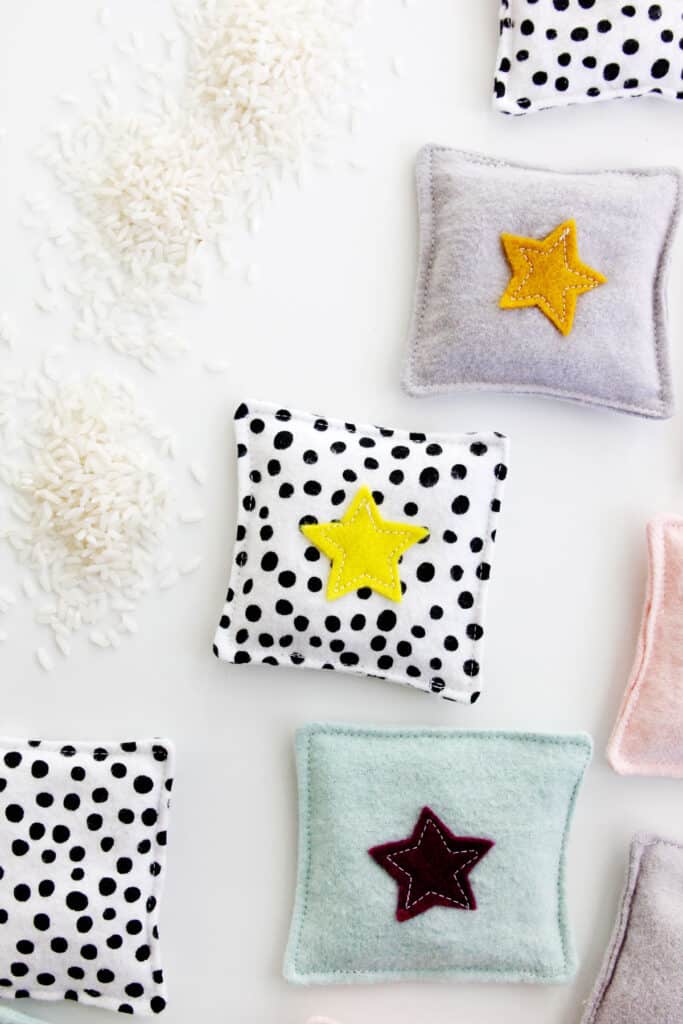 Hand Warmers Pattern Printable
This pattern prints out on 1 page and includes the hand warmer template and a little star accent to add to your hand warmers. Print it out at 100% or DO NOT SCALE.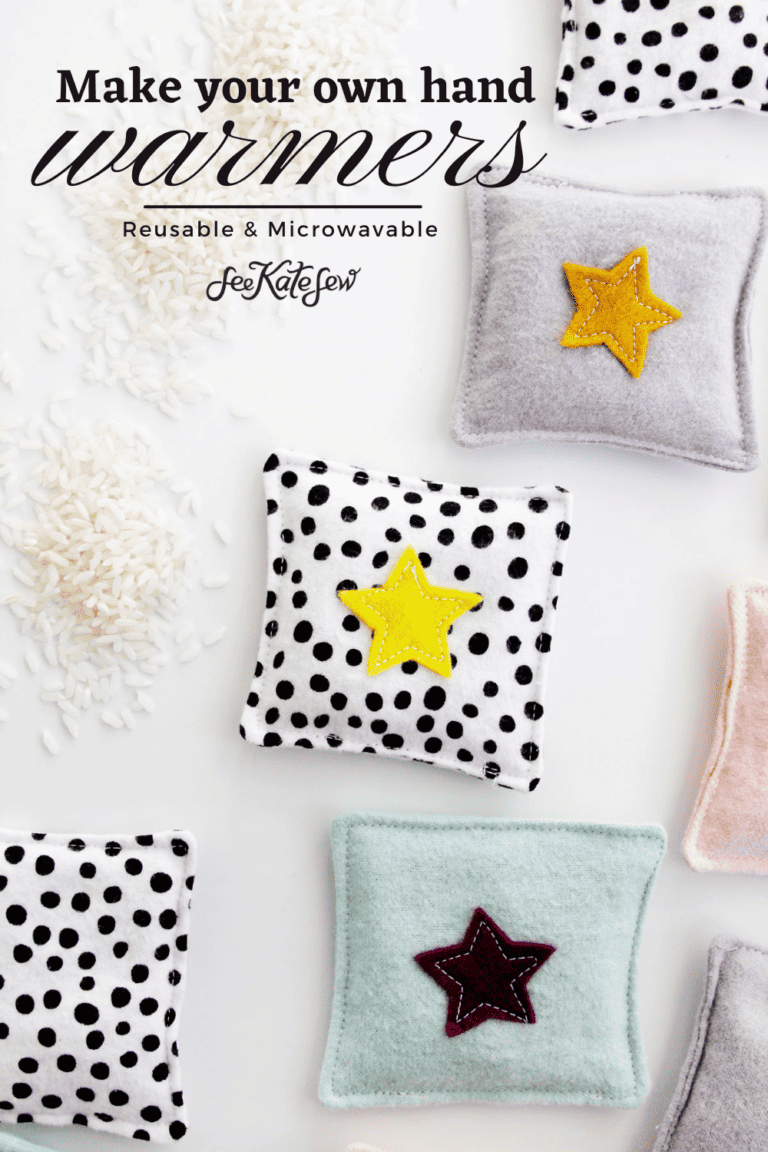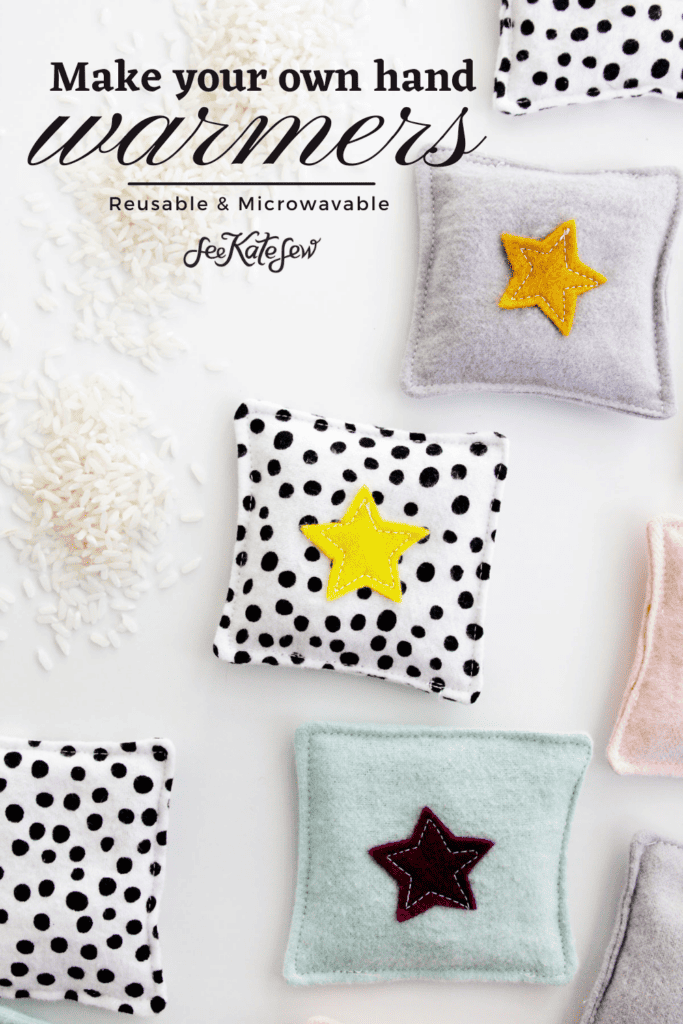 Reusable Hand Warmers DIY
Use a 3/8″ seam allowance.
Prewash and dry fabric.
Cut fabric into squares measuring 3.75″ by 3.75″ or use the provided template if you prefer not to measure. Cut 2 layers of fabric for each hand warmer. You can either use the same two fabrics for the front and back or use two different fabrics. Cut 1 star from felt if you are adding a star.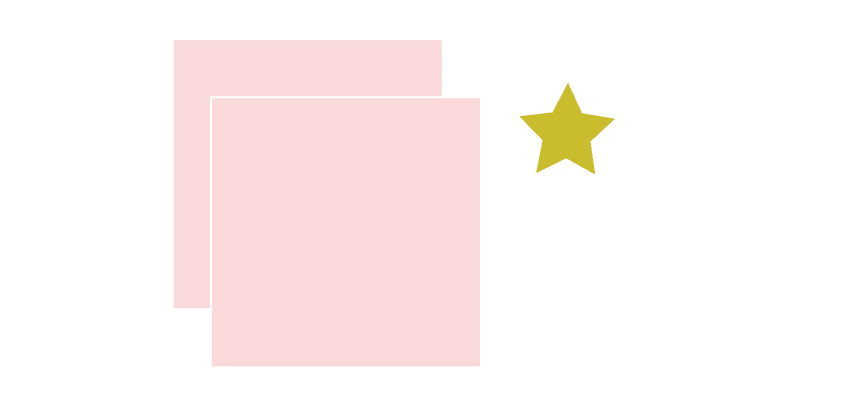 Sew the star to the middle of one side of the hand warmer. Topstitch around the star, pivoting at each point.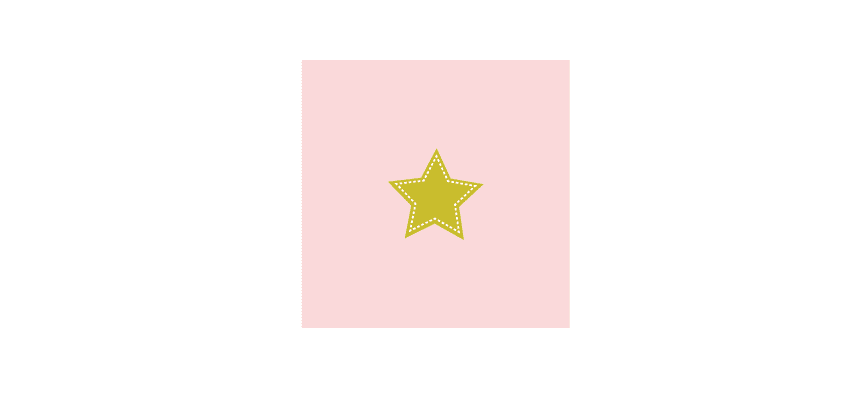 Pin together with right sides together. Sew around the hand warmer 3/8″ from raw edges. Leave an opening on one edge about 1.5-2″ long. Pivot around each corner and backstitch at the beginning and end of your stitching.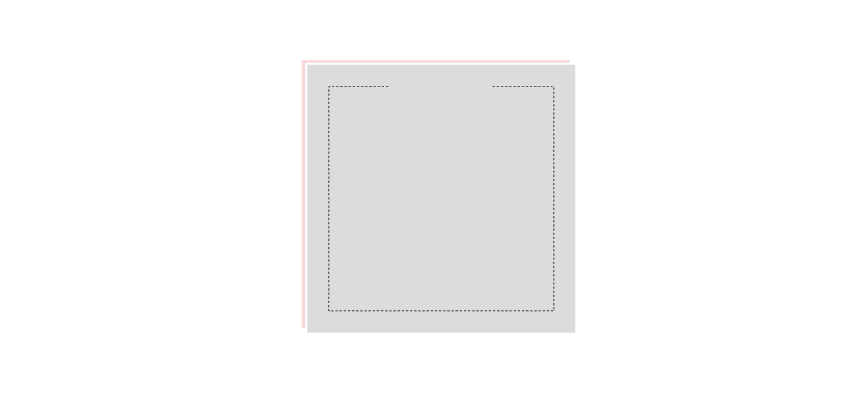 Clip the corners and trim seam allowance to about 1/4″ then turn right side out. Press well.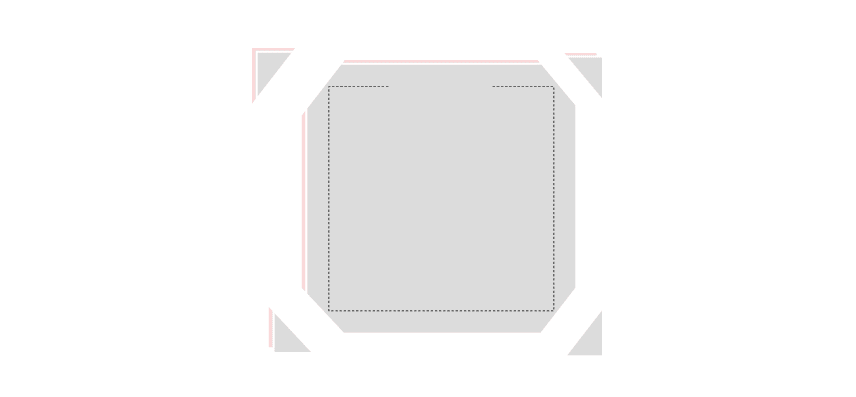 Topstitch around the hand warmers 1/8″ from edges, stopping at the opening you left.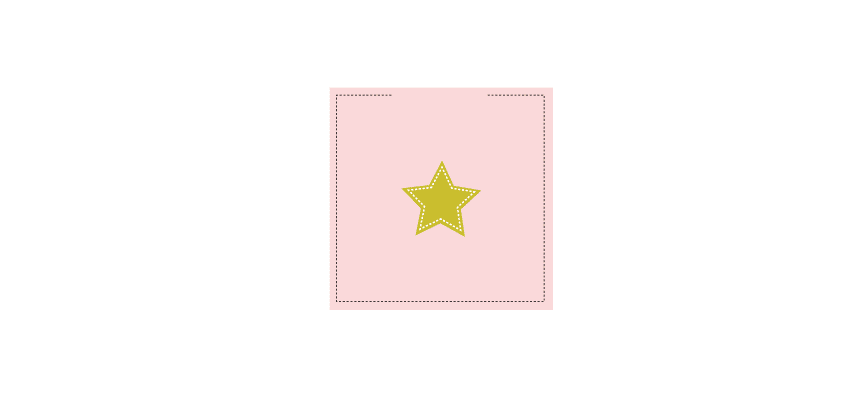 Fill your hand warmer with a little less than 1/4 cup of dry rice.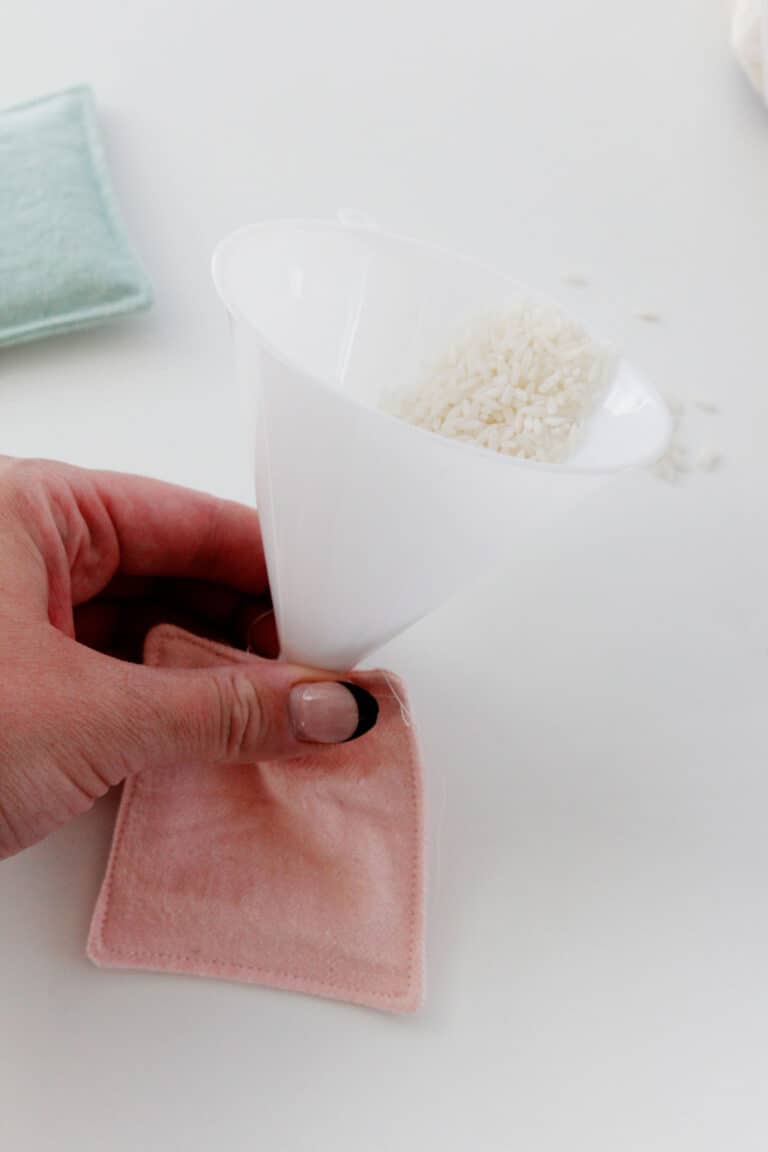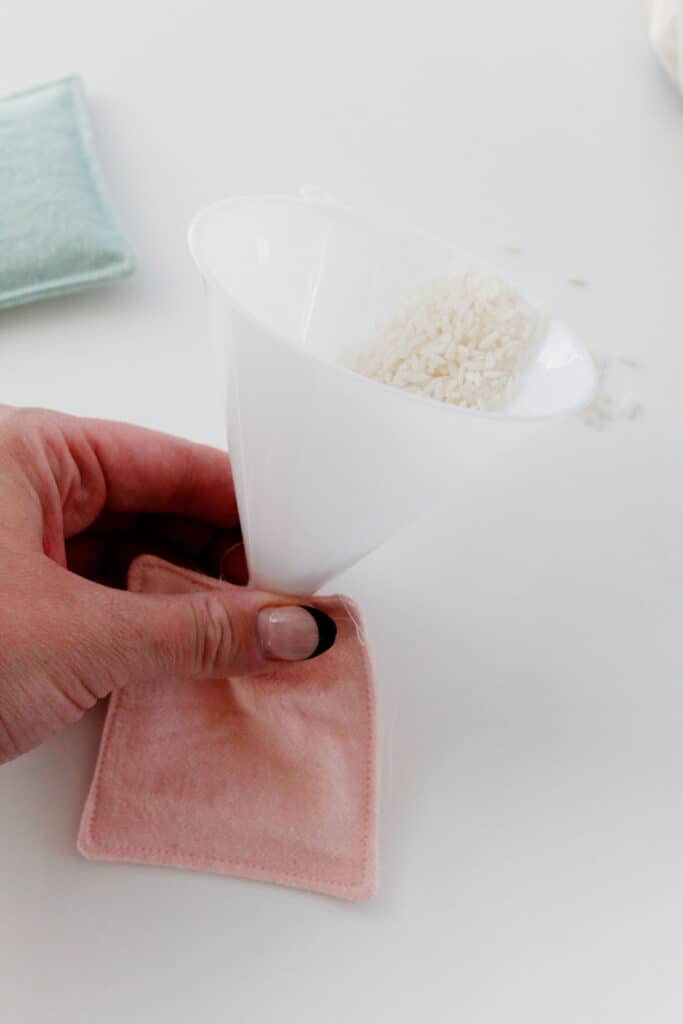 Finish topstitching the rest of the bag to keep all the rice in. Make sure to backstitch because we don't want these bursting open!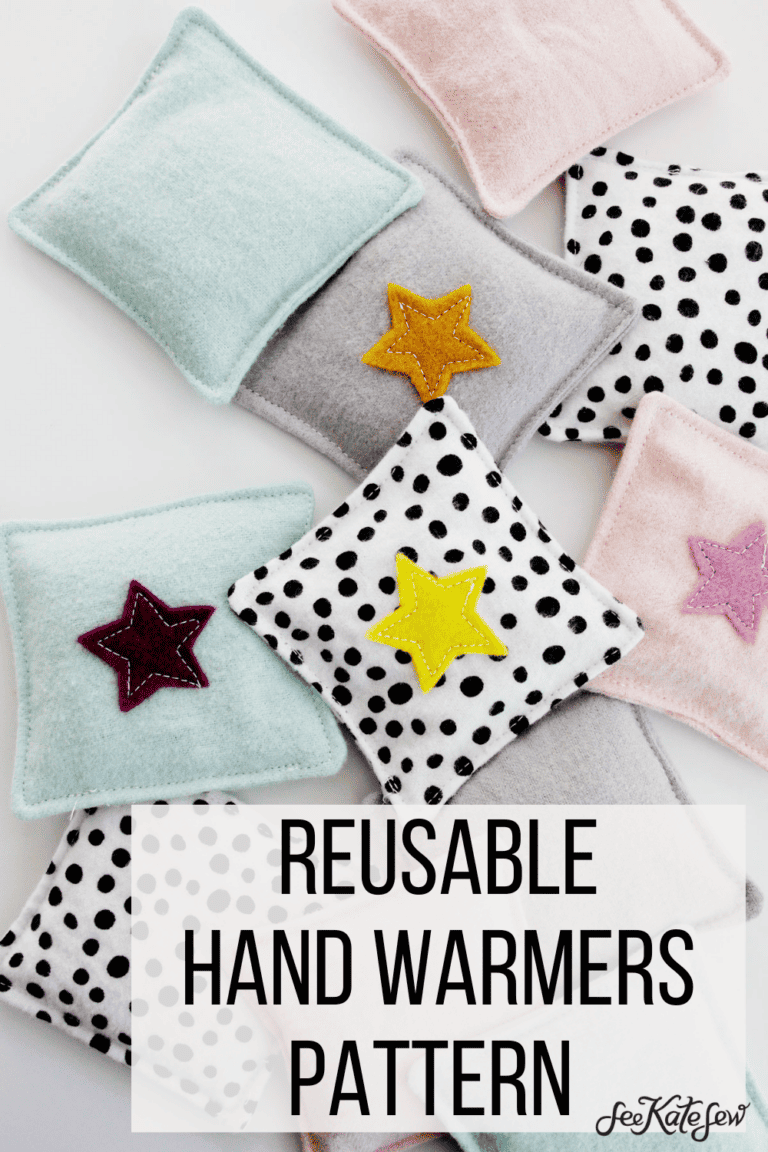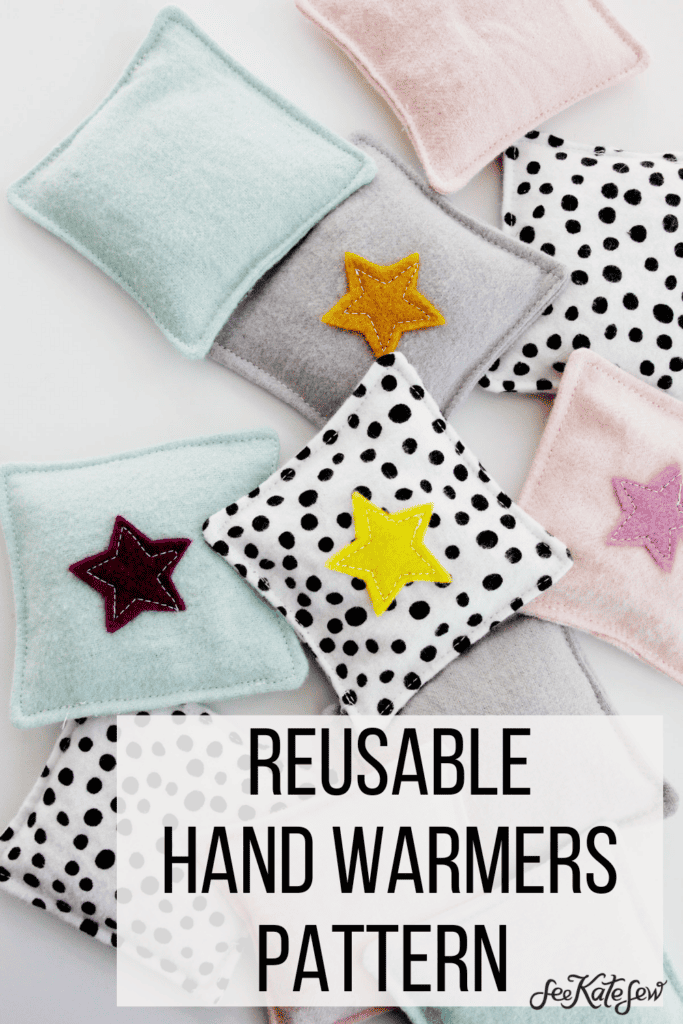 That's it!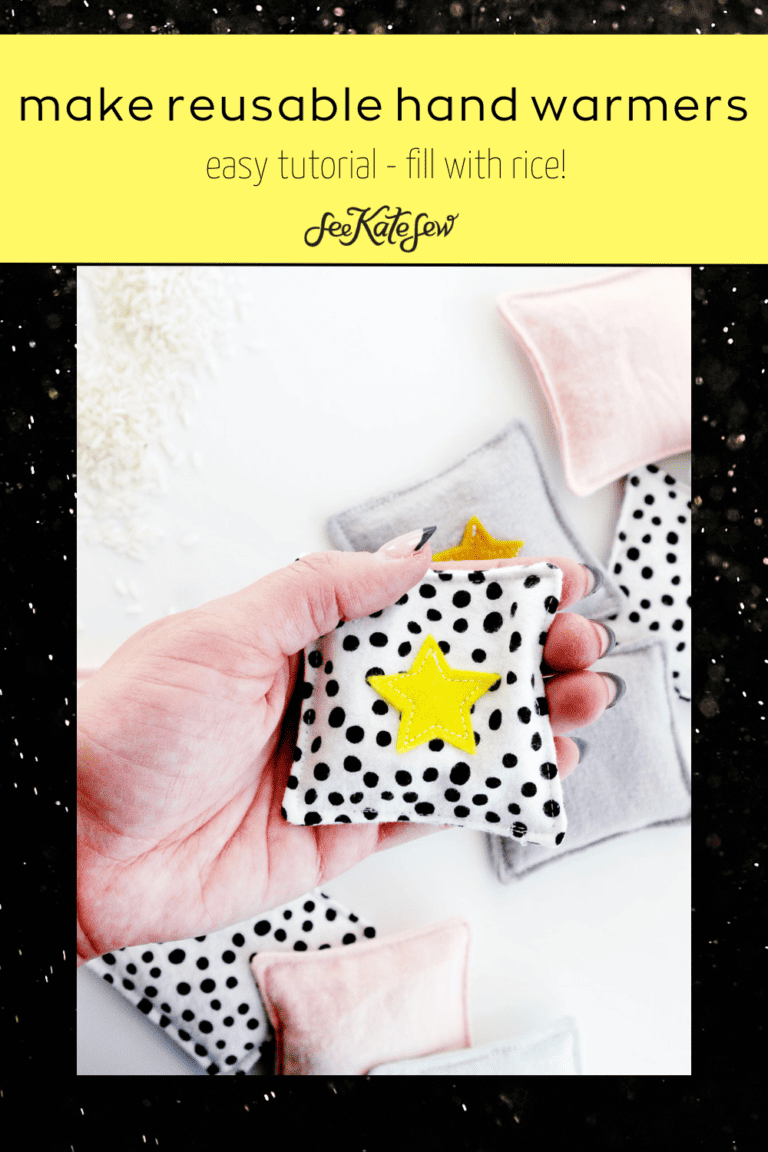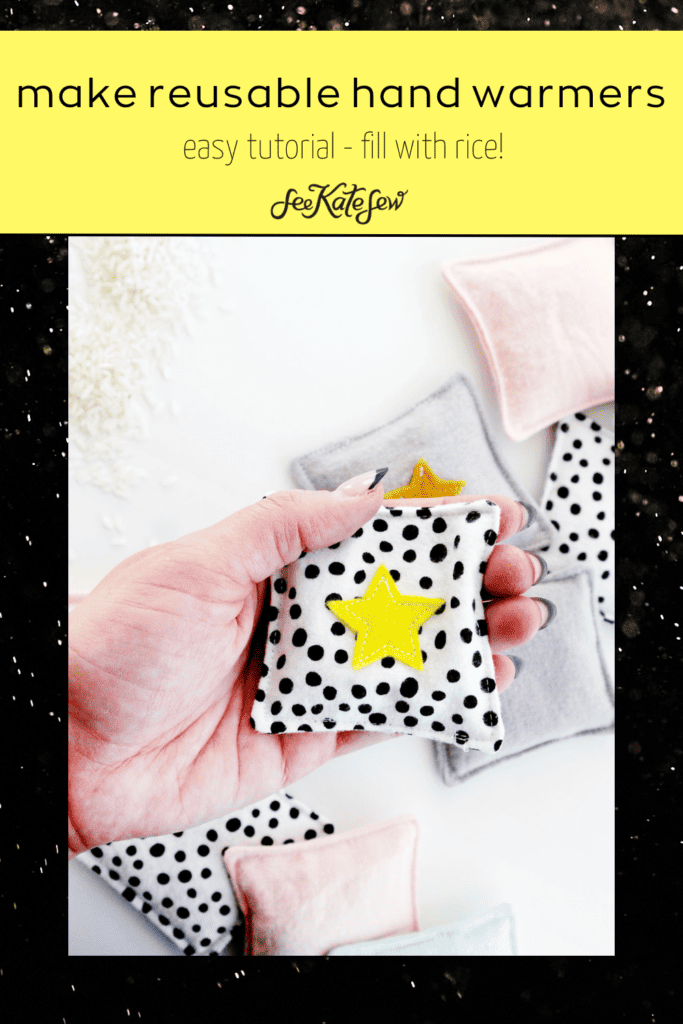 More winter sewing projects