This post "Guide to Winter Fabrics" is sponsored by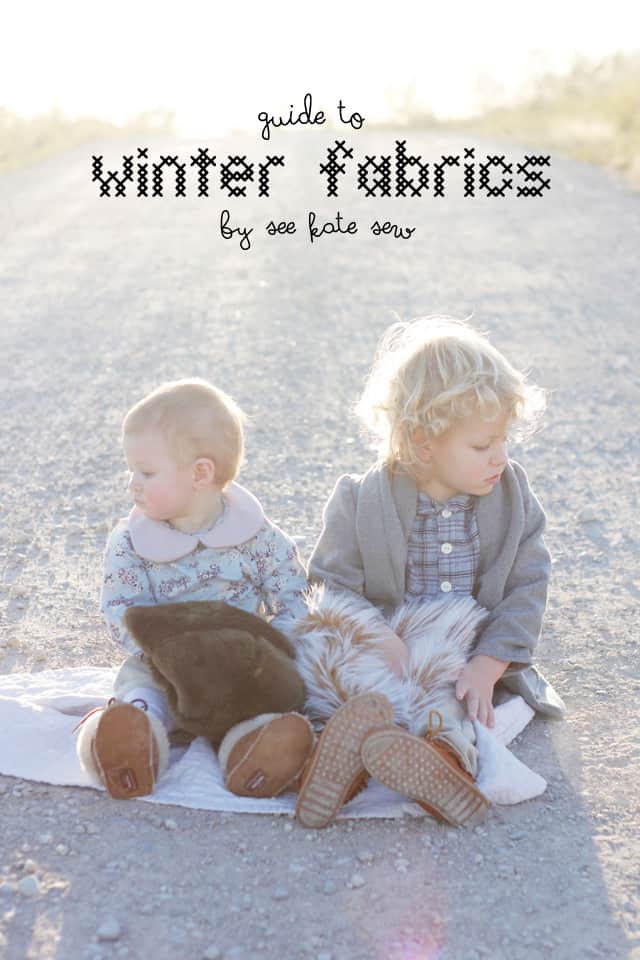 This collection was so fun to design! We were in cozy/warm/sit-by-the-fire-and-read mode when we designed it and had fun winter fabrics on the mind. Fall and winter are my favorite times to sew because the fabric is so thick and cozy!
But buying fabric for winter clothing can be daunting at first, especially if you're in a quilting cotton rut! This little guide will help you navigate Mood's online store to find some great options for coats, capelets, pants and more!
Before I tell you all about my top 4 winter fabrics, I wanted to tell you a little about MoodFabrics.com. My favorite thing about Mood's online store is the Mood Boards! A hilarious pun and also an amazing tool! You can add any fabric to your mood board and drag them around to help you decide what combinations look best. It was fun to put all my fabrics on there before purchasing.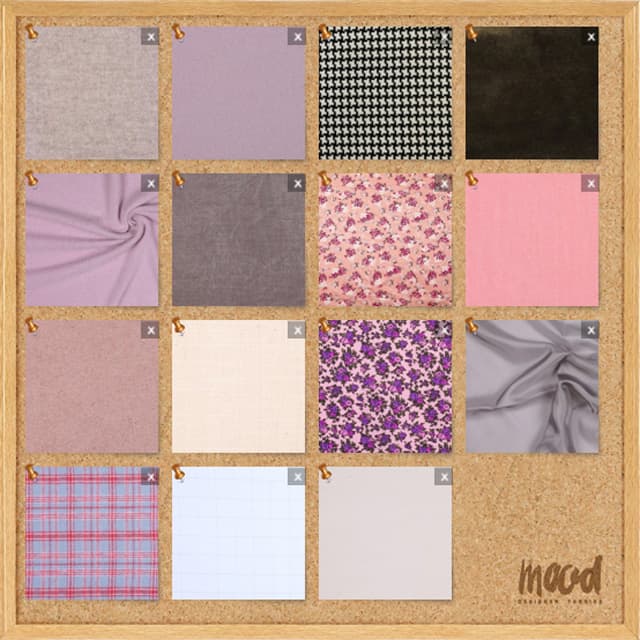 Can you spot some of my fabrics? I decided on the blue floral instead of pink and I'm not sure why that houndstooth didn't make it in my basket?
Another great thing about MoodFabric.com is that most of the fabric comes on 58-60″ bolts, not the fabric store standard of 44″ so you're getting a ton of yardage! It's hard for me to go back to 44″ after sewing with such wide fabric, I love how far a yard of 60″ fabric goes! In fact, most of the Winter Wonderland patterns required less than one yard because of that.
Here are my top 4 winter fabrics!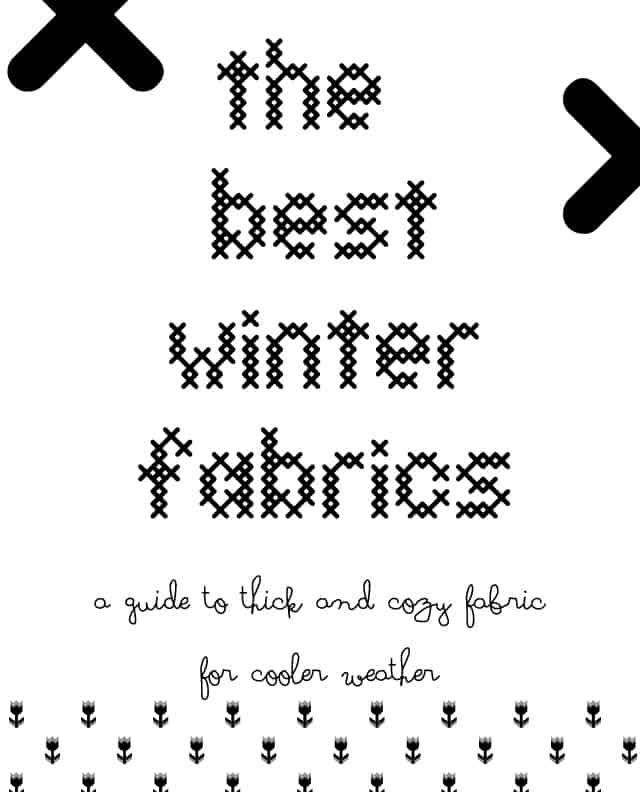 WOOL: Wool is my go-to winter fabric. You can find wool woven into different fabric types including suiting, sweater knits and coating. My favorite is coating. I used it for the Juliet capelet and the Berkshire Blazer. I even used lavender wool coating for my Sweet Bonnie top collar. Coating is a great wool fabric for outerwear. Suiting is great for pants.
A few picks from Mood: (all fabrics are clickable!)
1. Palest Pink Wool Coating 2. Herringbone Wool 3. Mixed Brown Solid Coating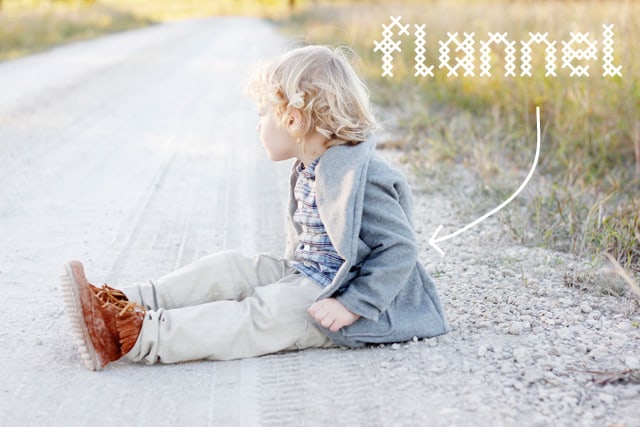 FLANNEL: Flannel is oh-so-cozy and super easy for a beginner to tackle. It sews up similar to quilting cotton since it isn't too thick and has a little give. Flannel is great for button-up shirts like the Johnny Be Good hoodie. It's no-brainer use is pajamas but I also like to sneak it into the lining of coats for an extra layer of warmth.
A few picks from Mood:
1. Mulberry Plaid Soft Cotton Flannel 2. Grey and Black Plaid Cotton Flannel 3. Ralph Lauren Grey Stripe Flannel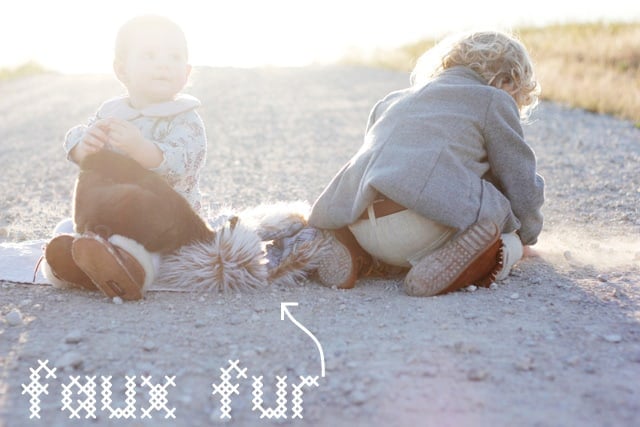 FAUX FUR: Faux fur! If you have read my blog for a while, you might know I LOVE faux fur. It's completely messy and can be tricky to sew with but it is worth every effort! Sew up hats, collars, and fun accessories with faux fur! I love Mood's selection! I splurged and bought some of this white faux fur for $50/yard. I only purchased 1/2 yard and it went pretty far…I sewed two trapper hats and some accessories with it! It was the softest faux fur I'd ever sewn with.
1. White Solid Faux Fur 2. Off-white solid faux fur 3. Olive Solid Faux Fur
A few picks from Mood: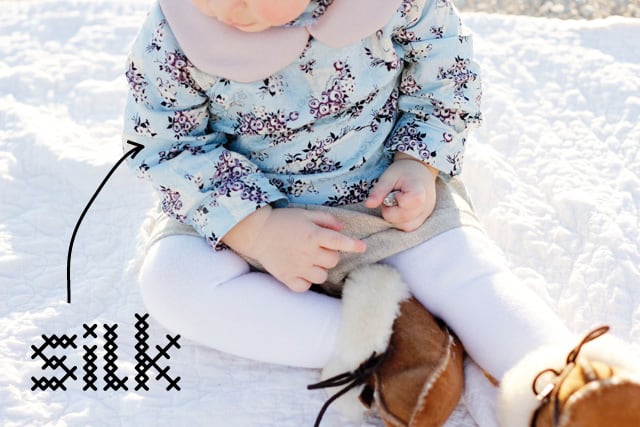 SILK: Silk is a great fabric for the winter because of it's heat containing properties. It will keep you warm but still breathes! I love silk for blouses and linings. I found this floral by Anna Sui in Mood's online shop and fell in love. It comes in two colors so it was a tough decision!
A few picks from Mood:
1. Anna Sui Lightweight Silk Floral 2. Thakoon 3. Italian Light Black Silk Wool
We are thrilled to have Mood as our fabric sponsor for Winter Wonderland and I have fallen in love with their website!
Those are my top four winter fabrics, but a few others are thermal knits, sweater knits, velvet and tweed! What's your favorite winter fabric?