I have a foot fetish apparently. Not the weird kind, the sewing machine foot kind. This is my recent addition: the binding foot
! It is amazing.
You can use this foot to attach bias tape and quilt binding. It's pretty useful because it lines up the needle right where you want it and you get a straight, perfect stitch! My favorite part is you don't have to pin the binding all the way around whatever you're sewing before you attach it. You just feed it into the binding foot as you feed the fabric in and voila!
You can use it for binding up to an inch wide. The measurements are in mm. Just adjust the screw on the right side for smaller tape.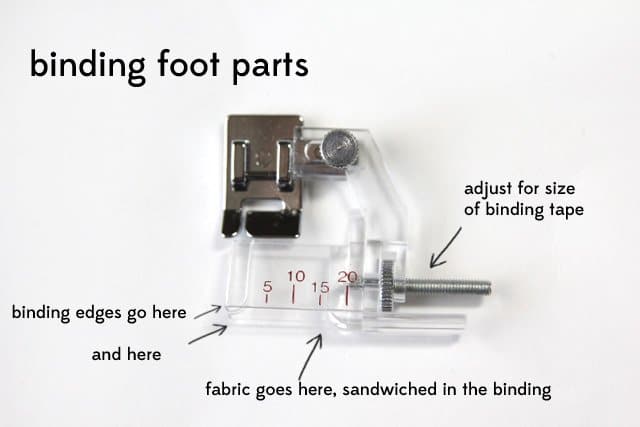 First, feed your bias tape into the mechanism. There are two little plastic tabs, noted above, to hold the binding tape edges.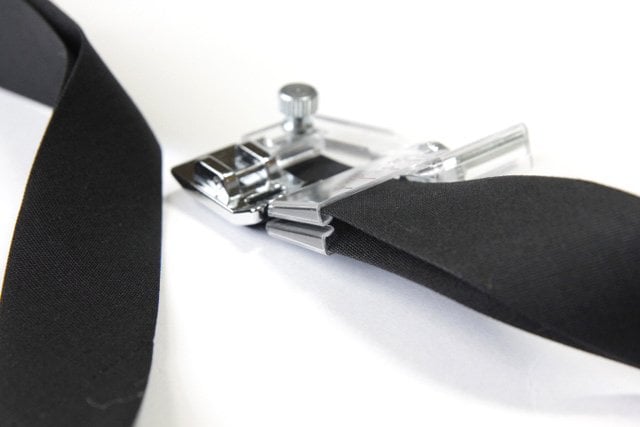 The plastic pieces are pliable, so you can slip your fabric in between them. That will make a bias tape sandwich, with fabric in the middle. Mmm..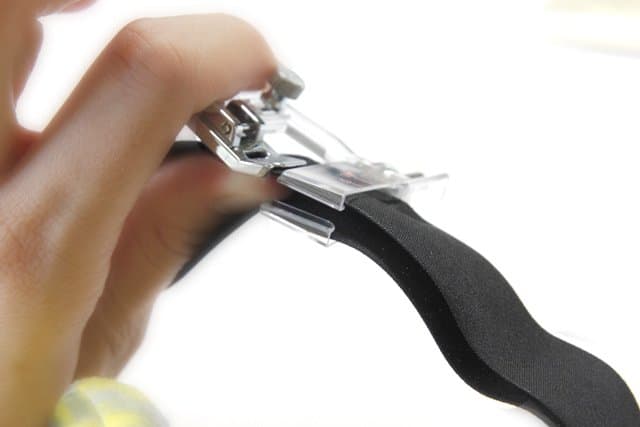 I think it is easier to insert everything when the foot is not attached to the machine yet. So, slip in your fabric.
Then attach the foot to your machine and align the needle where you want it. You can place it really close to the edge of the binding foot or in a little bit.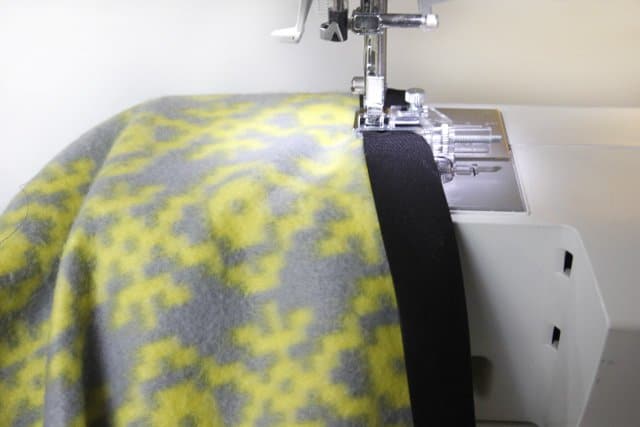 Start sewing! As you sew, you'll just keep feeding the fabric into the bias tape as you go. The presser foot will make sure it stays there as you sew.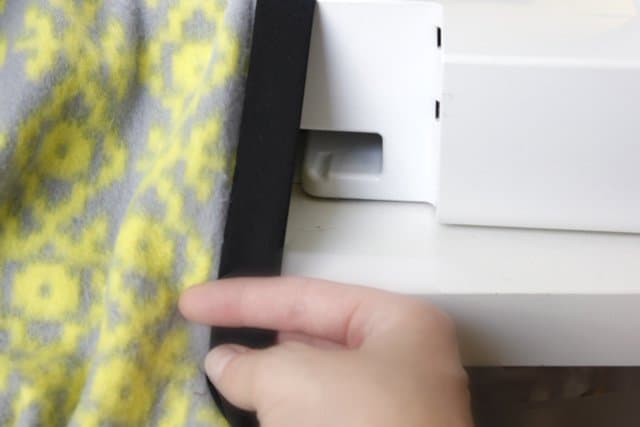 If you look closely you can see how nice and even the stitch it, with no effort!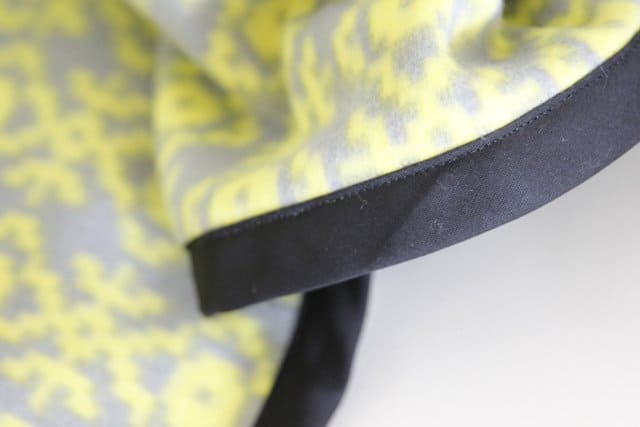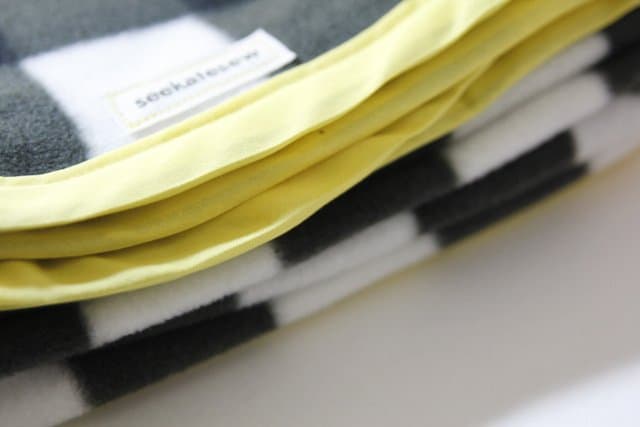 Binding just got a whole lot easier! It even takes curves really well. Thank you binding foot
.
What's your favorite thing to put binding on? I love the extra pop of color or pattern it can add to well, anything!