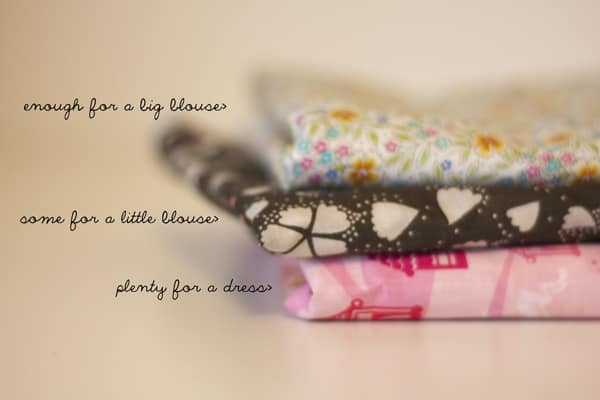 Don't you hate it when you find the perfect fabric but you're not sure how much to buy? Most of the time when I'm buying fabric I don't have a specific pattern in mind, I just know I want to make something. So if I go into the store to buy fabric for a dress I would generally walk out without enough!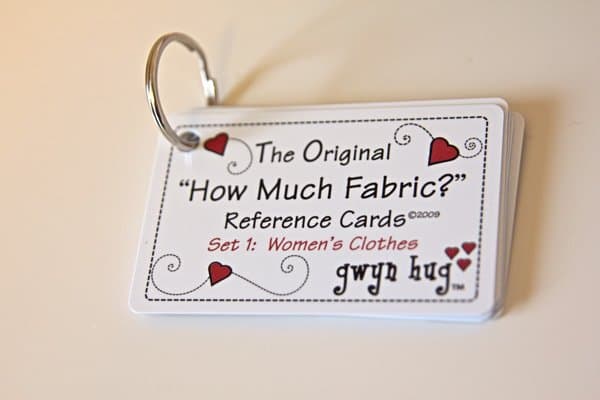 These handy little card sets come in 5 versions, women's, plus size, men's, infant-6 and children's 7+!
The fronts feature cute little diagrams with length and style of what you're making, in this case pants: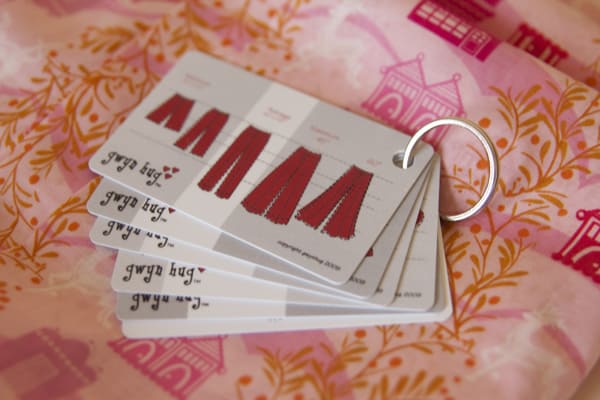 And the backs have sizes and how much fabric you'll need for each style!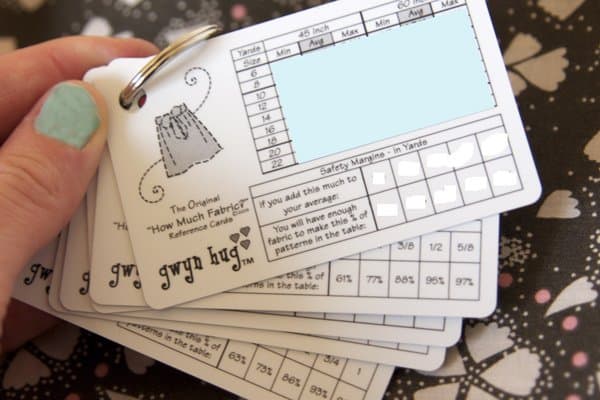 So far these cards have been SO handy! I carry them in my purse everywhere I go because you never know when I'll be in a fabric store! 


The best part about these cards is that they are accurate! And so detailed! These aren't just guesses, the numbers where calculated by inputting thousands of yardages from patterns into a spreadsheet and coming up with percentages and blah blah blah! A ton of work!! But it's all been done for you at a great price, too! 


My favorite part is that at the bottom it will tell you how many patterns by percentage will work for the yardage you get. So if you find a beautiful wool fabric and you want to make a skirt, but a really full skirt, you can get the highest yardage and be sure it will work for 97% of patterns! Amazing! 


Go check out Gwyn Hug! These would make a perfect stocking stuffer for, say, YOU!