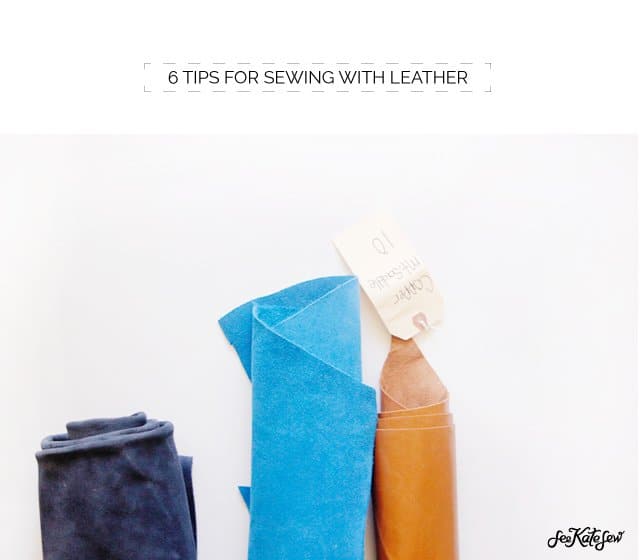 WELCOME TO THE VERY FIRST DON'T FEAR THE FABRIC! This week and next Dana and I will be digging deep into OILCLOTH + LEATHER, sharing tricks and tips with colorful projects in between! There might even be a few giveaways!
I thought it would be best to start out this series with a post all about the technical issues that come with sewing leather including tools to use and where to buy leather! Leather is not fabric, it's not woven and it can be thick. It can also be tough or slick, depending on what kind you are sewing with. It can be tricky! But I don't want you to fear it! Leather is an incredibly useful fabric to sew with! Working with it successfully really comes down to having the right tools.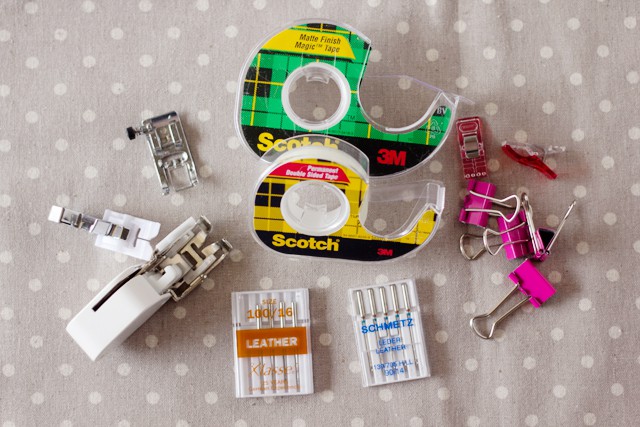 You may already have a few of these supplies laying around. Pictured above are: Walking foot, Leather Needles, Teflon Foot, Clover Wonder Clips, Binder Clips, Scotch Tape, DoubleStick Tape.
tips for sewing with leather//
1. Use a walking foot
. One of the trickiest things about sewing leather is that is thick and slick. A walking foot "walks" over your fabric, helping your feed dogs pull the leather through your machine.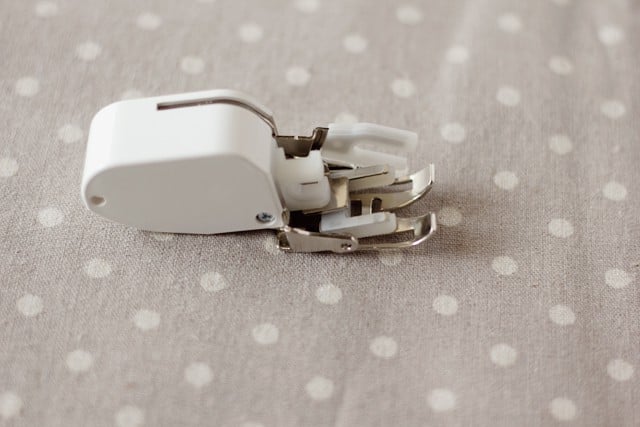 2. OR use a Teflon non-stick
, or make your own non-stick foot with scotch tape and your regular foot. Teflon is super slippery and will help you get the leather through the machine.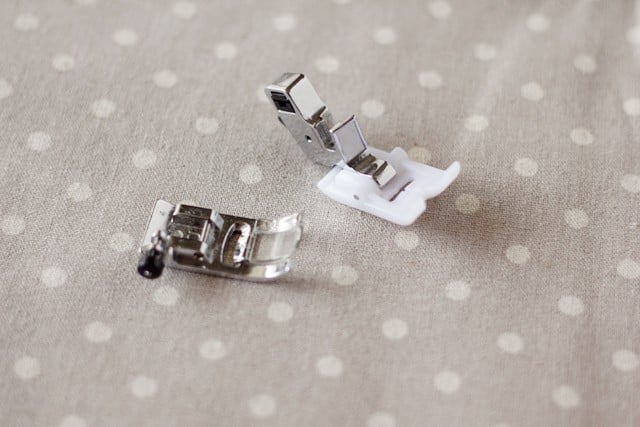 To make your own non-stick foot, place a piece of regular transparent tape on the underside of your normal presser foot.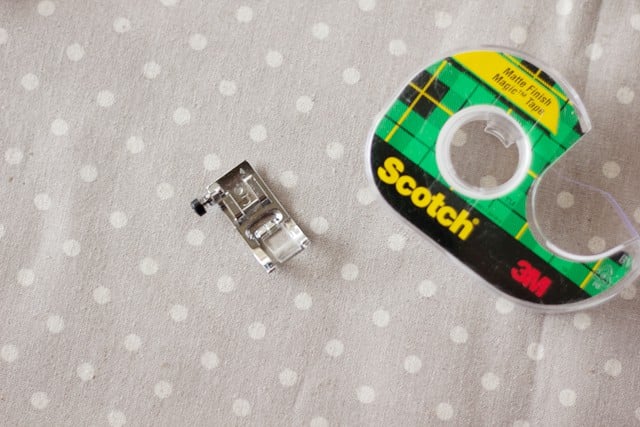 3. Use a leather needle, and change them often. Leather needles are very pointy and ready to dig through leather. These needles will leave holes in your leather or fabric. (So don't use them on fabric!) Most brands make leather needles, and they are usually marked "Leather".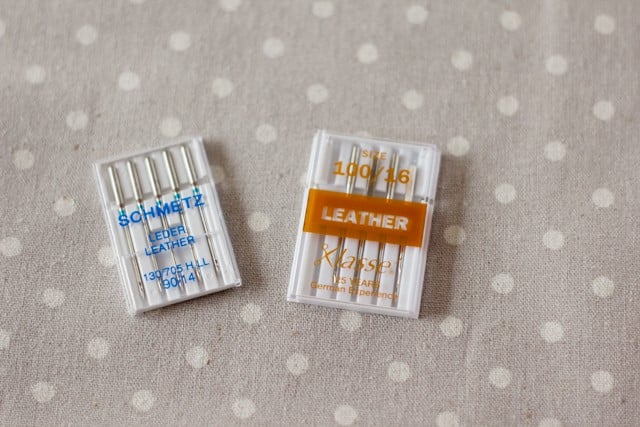 4. Pins aren't recommended for leather for a few reasons. First, they leave noticeable holes in leather and other nonwovens. Second, it's not easy pushing them through layers of leather. Clover Wonder Clips
or binder clips are two options to hold your leather piece edge together while you sew. Use patternweights or scotch tape in place of pins when cutting out pattern pieces. I typically tape my pattern to the leather and cut it out.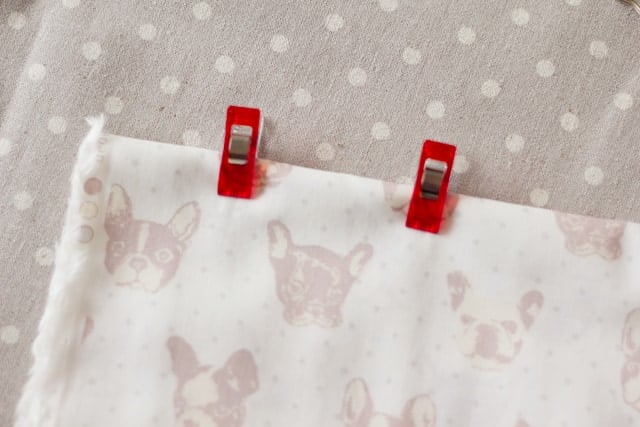 If you don't have Wonder Clips, you may have standard binder clips laying around. These work great!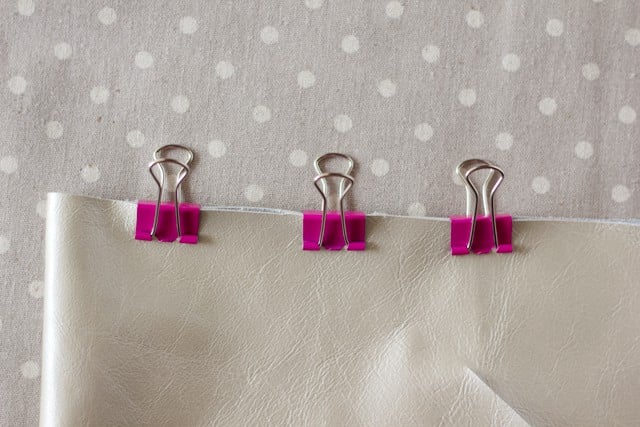 5. DoubleStick Tape! This is magical when it comes to holding seam allowances open and keeping leather pieces in place for a second. I used Double Stick Tape on most of my projects.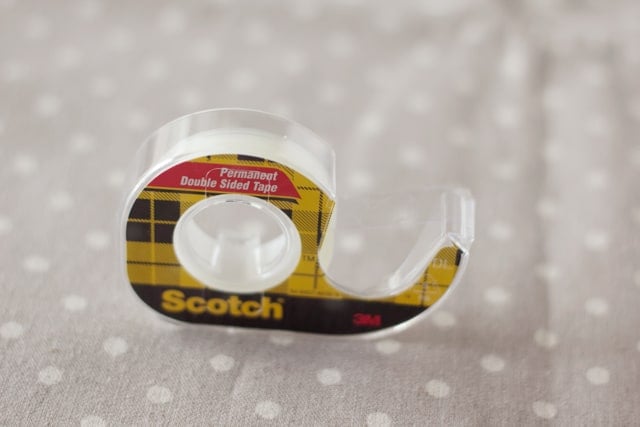 Below: Doublestick tape on seam allowance to hold it open. Don't iron your leather.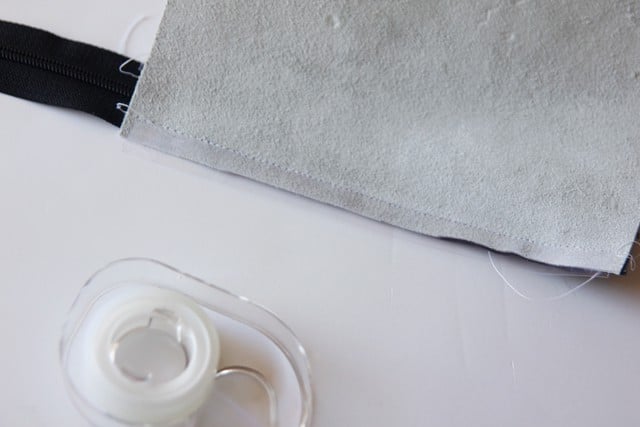 6.If things get really tough on your machine, don't be afraid to slow it down.  You may even have to crank your hand wheel to get through thick seams.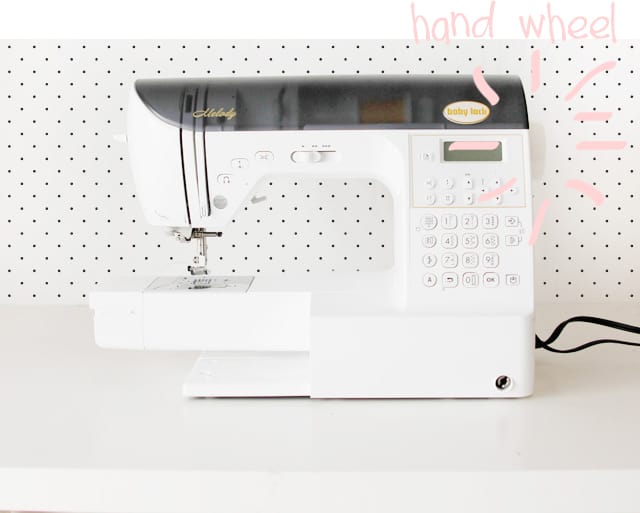 My #1 tip is to just go for it! You'll learn a lot from trying it and there is so much you can do with leather!
So there you go! Leather is simple to sew with if you are prepared!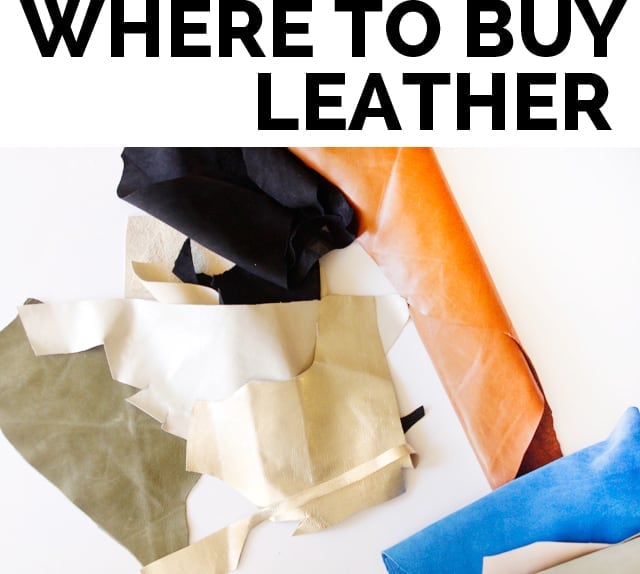 Now that you know how to sew with it, here are some sources for buying leather.
1. The Leather Hide Store is a great online source. Check out their remnants section to buy hides in an array of colors.
2. Tandy Leather is a chain of storefronts that have little stores full of LEATHER. Theses stores smell really good, I'm sure you can imagine! Check out their site and see if there is one near you!
3. Etsy is also a great place to browse for leather pieces and scraps.
Do you have any other source or tips?

Check out MADE today to learn how to sew with OILCLOTH! The process is actually pretty similar to leather so you can master two fabrics at once!
Dana">