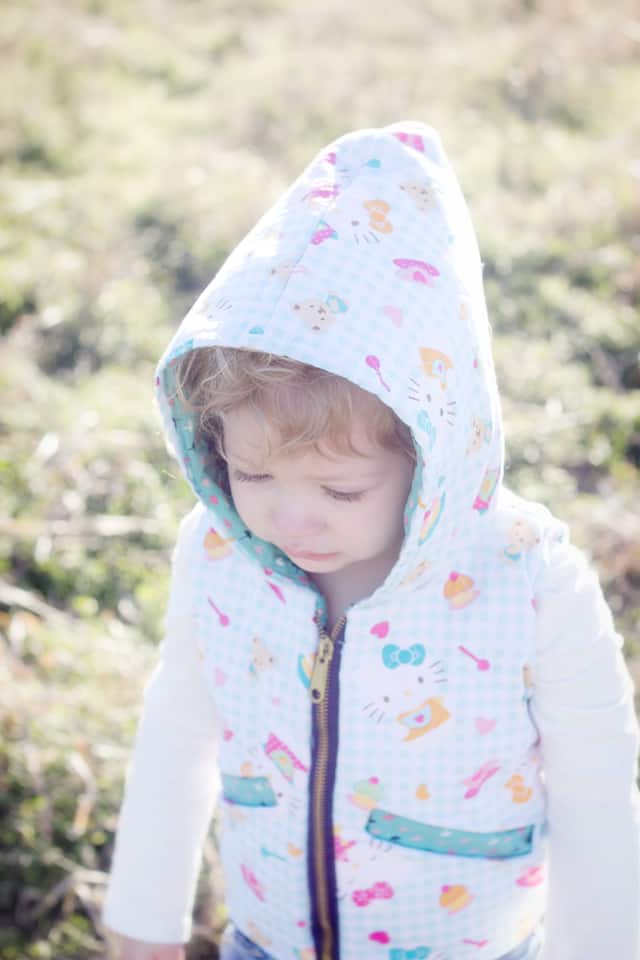 Hello Kitty on one side….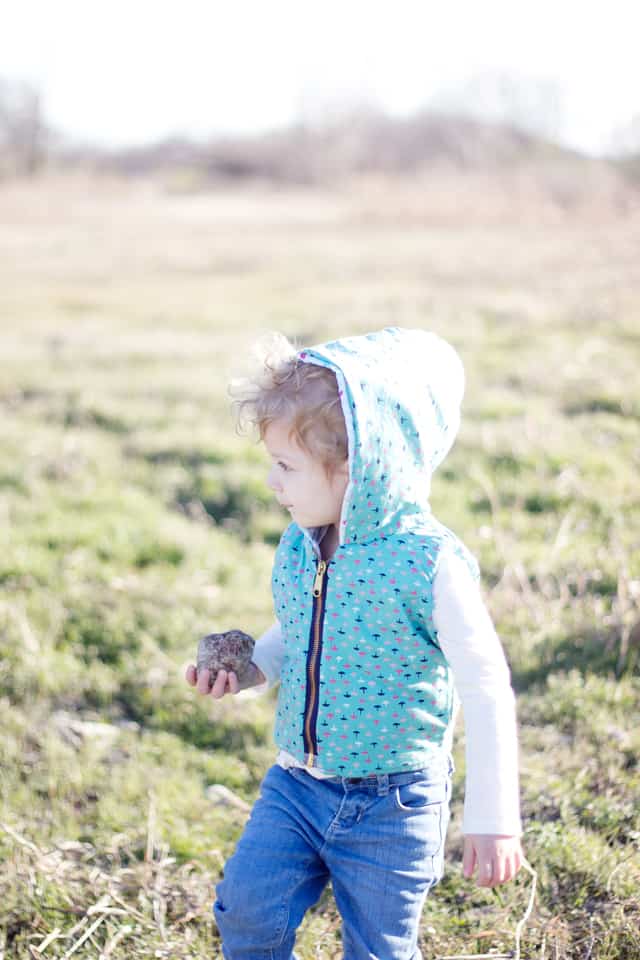 Cotton + Steel on the other!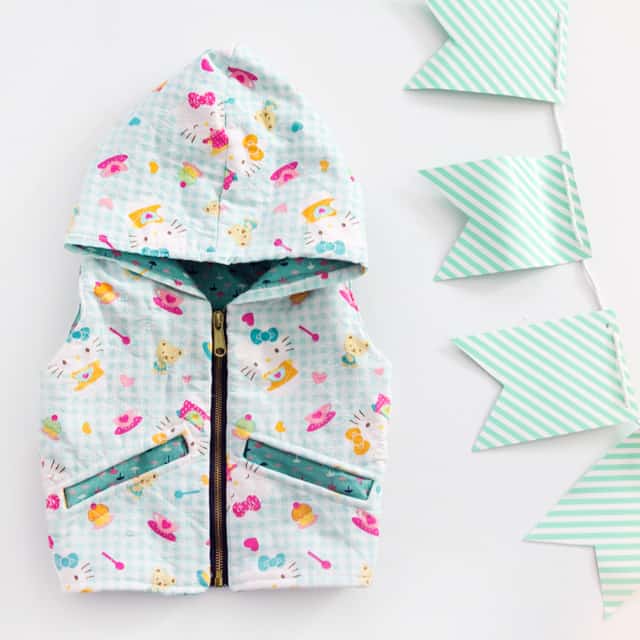 I'm sharing another Aztec Hooded Vest today, this one is reversible! The Aztec Hooded Vest pattern is actually made to be fully reversible, all you have to do is make sure you have a reversible zipper and you're golden!
I found this Hello Kitty fabric at Joann. I usually don't love character prints, but nostalgia got to me. I used to spend all my allowance at Sanrio. The colors worked really well with this blue/pink/white Cotton + Steel print that I had laying around, so I used that on the other side.
Hopefully you can see the texture quilting produces. It just gives the fabric a little more dimension and interest. This is a quick and easy technique that you can apply to a variety of sewing projects!
And don't forget: The Aztec Hooded Vest pattern for sizes 18M to 8 is a part of the Ultimate DIY Bundle, which is over 75 awesome creative resources for all types of makers. The bundle includes 8 high quality sewing patterns that I know you'll want! Grab the bundle here for 97% off, ends in a few days! See all the eBooks and patterns that are included HERE. (And don't forget when you purchase from my link, you get an EXTRA free pattern of your choice from the kids section of my shop. Just forward your confirmation email to me with your selection!)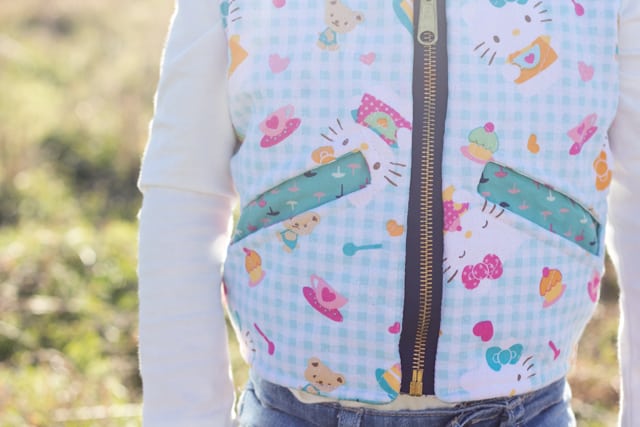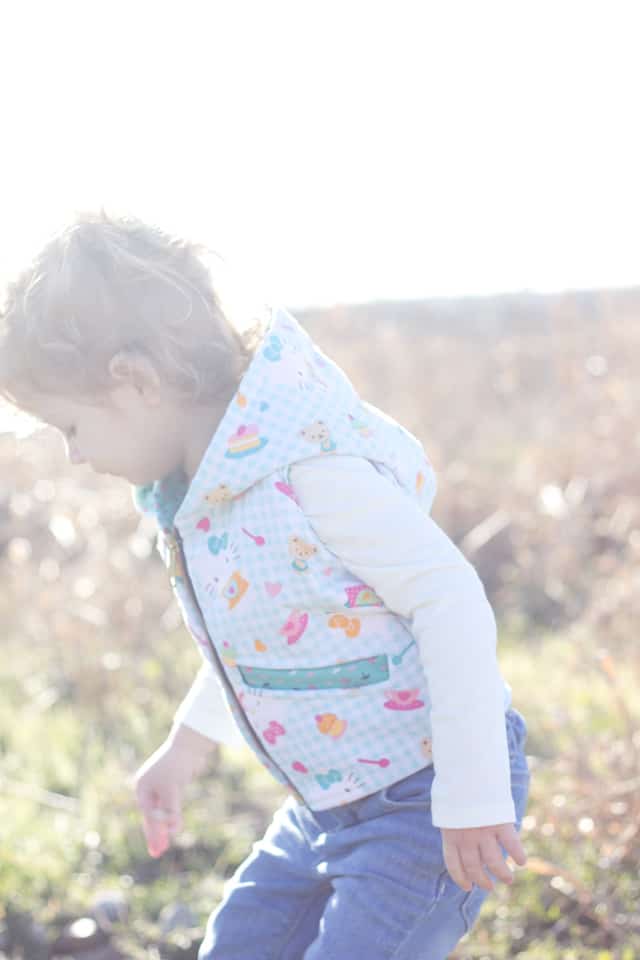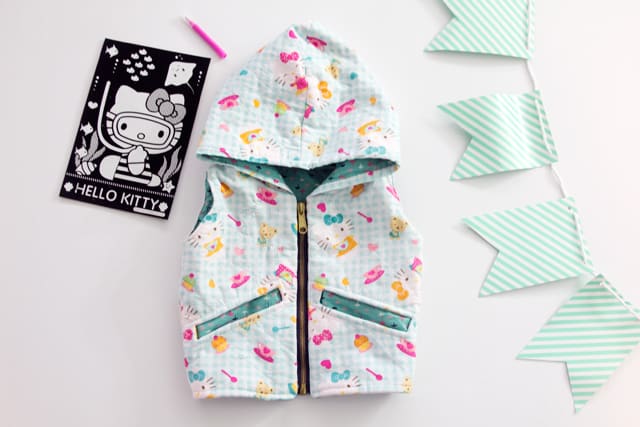 A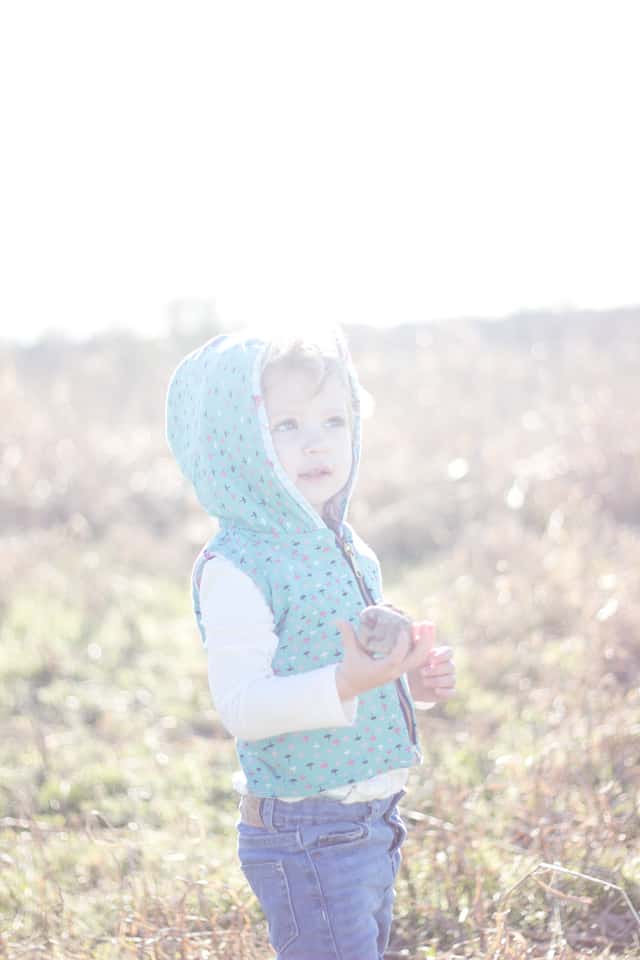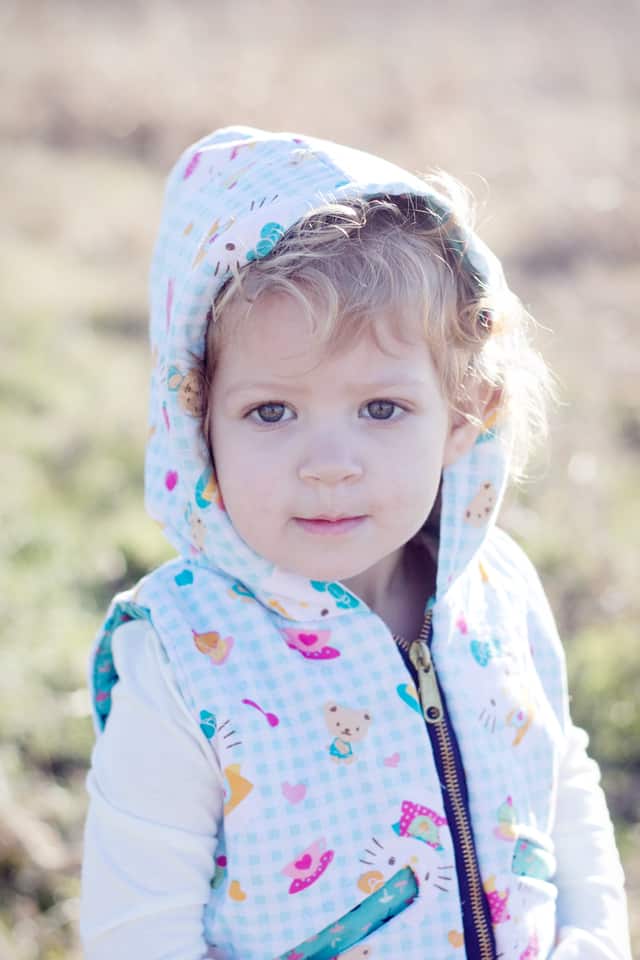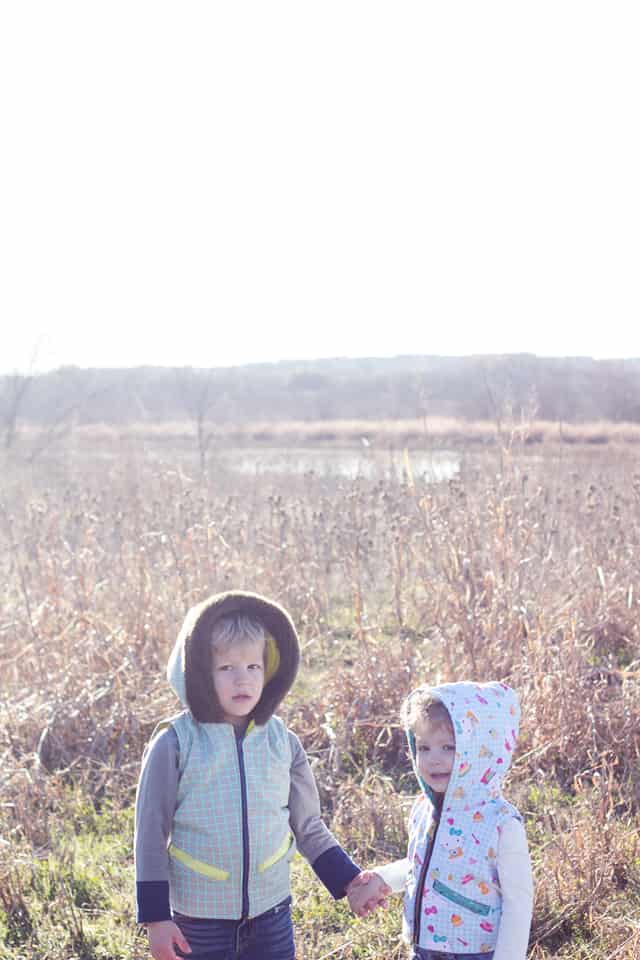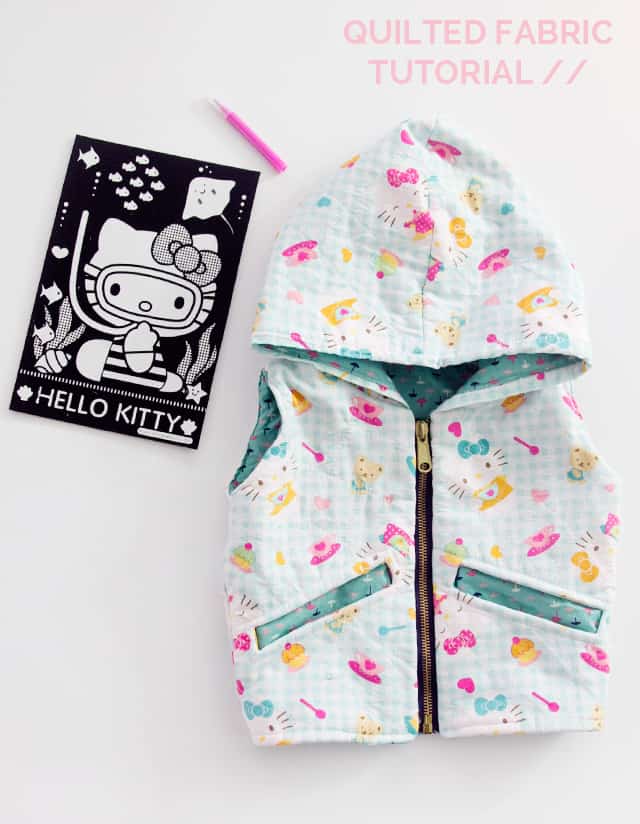 how to quilt fabric
Materials:
-Batting
-Thread
You can do this with most sewing patterns. Just cut out your fabric as you normally would and cut out a layer of batting for each pattern piece.
Place the batting on the backside of the fabric.
Then sew diagonal lines across the pattern piece.
Turn the fabric and sew diagonal lines going the other way to make a diamond or square pattern.
You can really use any pattern you want when quilting fabric, so be creative and have fun!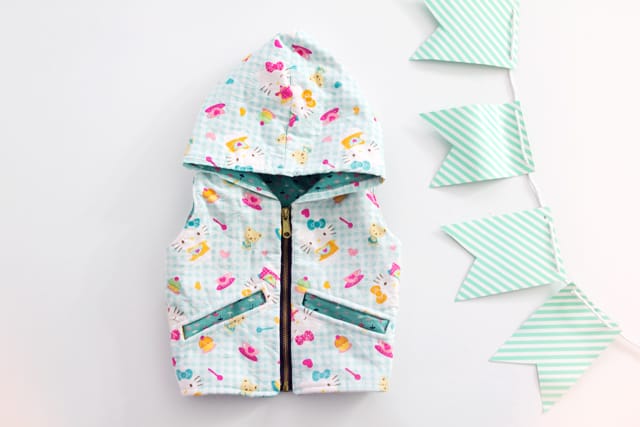 Don't forget to check out the Ultimate DIY bundle deal HERE! See all the resources that are included! Here is a peek of the awesome sewing patterns: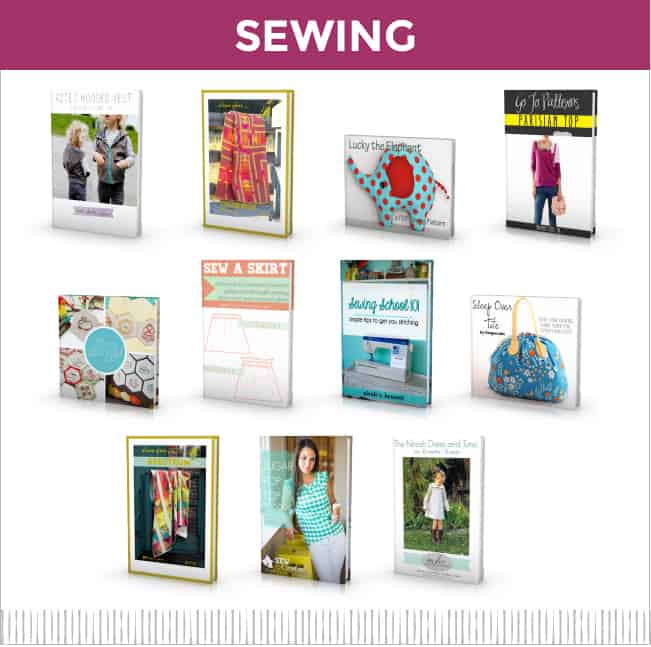 This amazing deal ends in just…