I've had lots of questions about my sewing room tour, so I thought I'd make a list of everything in my room so you know where to get each item! I'm glad so many of you found the tour helpful as you think about your own sewing space.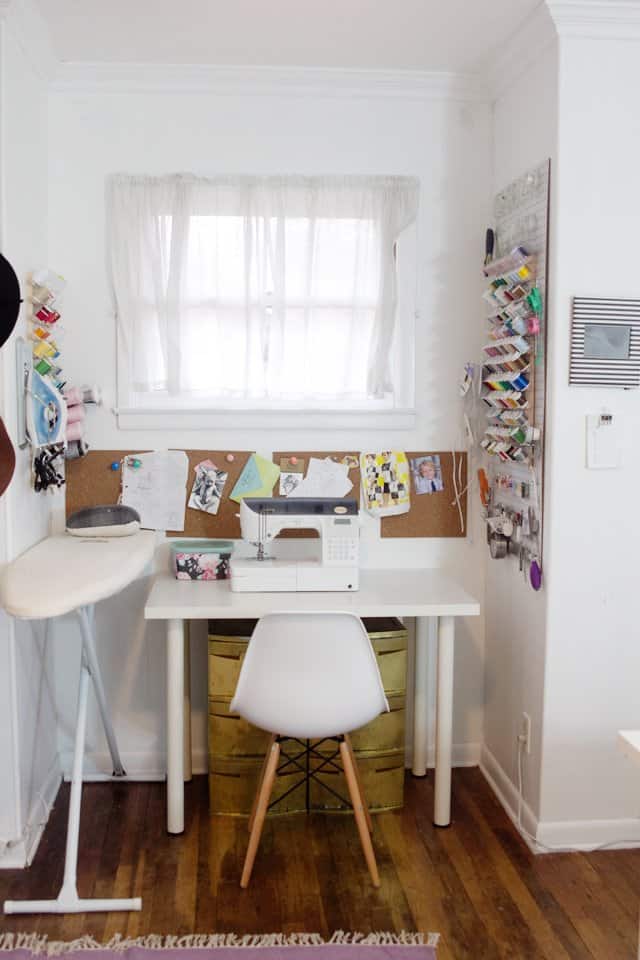 My sewing room is my no means high-end, you'll find that most things in it are from IKEA and other inexpensive places. And I didn't collect everything all at once either. I have had some of my tables for 3+ years and other stuff is brand new.
So here it is!
White Tables: Linmon (2 sizes) with Adils legs, IKEA
Ironing Board: Walmart
Iron Holder: IKEA
Gold Rubbermaid bins: Walmart + Design Master Gold Medal Spray Paint
Floral plastic box: Target
Pegboard: Home Depot
Magnetic Knife Holders: IKEA
Striped Frame: IKEA
Bulletin Boards: Office Depot
Melody Sewing Machine: c/o Babylock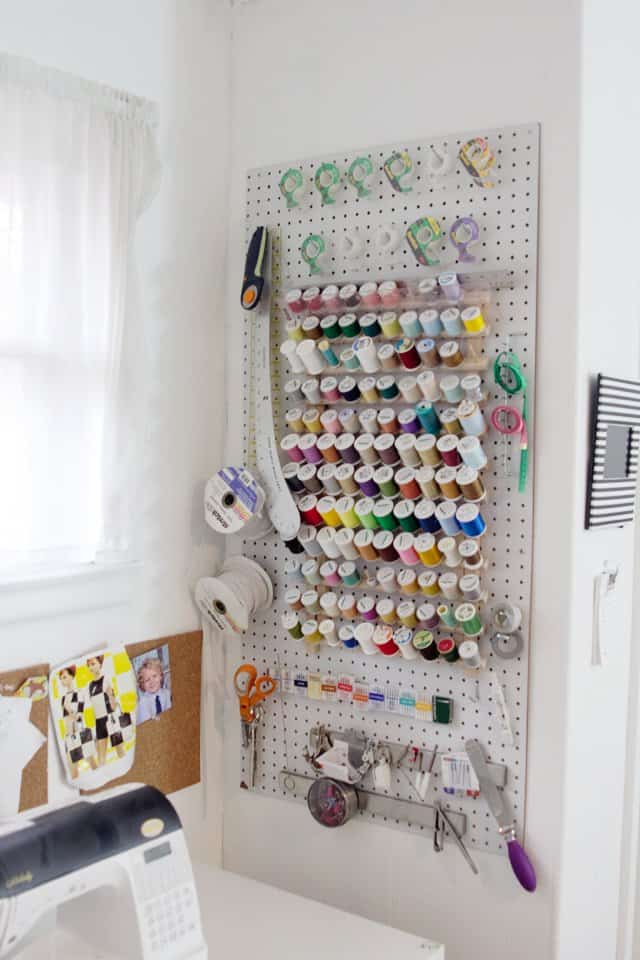 Thread: Madiera c/o Babylock
Magnetic Spice Holders: IKEA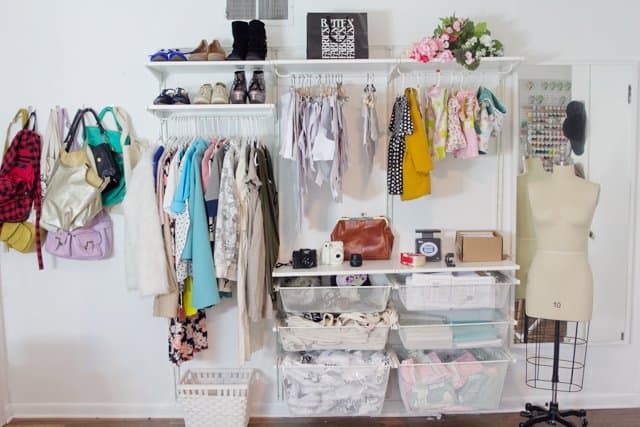 Algot wall system: IKEA
Mirror: IKEA
Dressform: The Shop Company
Hangers: Bumerang, IKEA
Basket: IKEA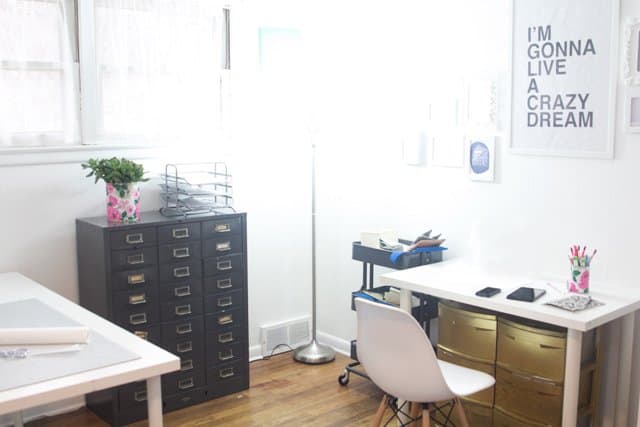 Cutting Mat: Amazon
White Frames: IKEA
Metal Chest: Vintage
Lamp: Home Depot
Caddy: IKEA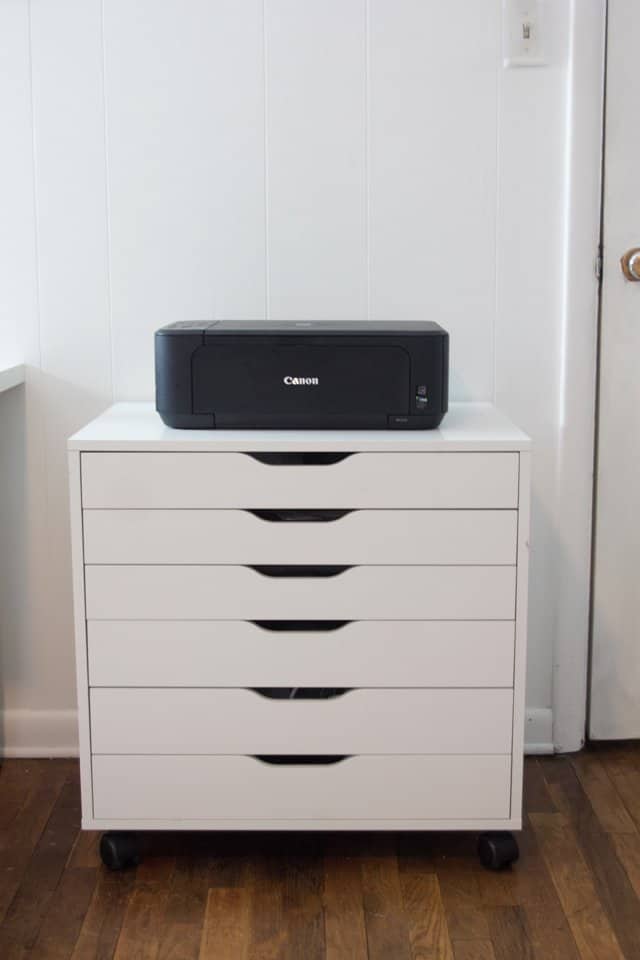 Printer Stand: Alex cabinet, IKEA
If there is anything else you are curious about, let me know!