I'm guest posting at TaylorMade today. You can go check out a little part of my sewing room! I cleaned it up, I swear. But I't still a mess. And doesn't look like that anymore. I change things up a lot! 


Here are some free printables for your crafty space!
Coco Chanel is one of my biggest inspirations. Inventor of the little black dress. All around amazing. 


She also said some of the best things. Smart and inspiring. Deliberately classy.


She has a lot of great quotes about fashion and life. I've designed up a few and put them on the wall in my studio. Wouldn't you say that is the perfect place for them?


To print these, click 'em to get them full size. Then right click, save, and print at a lab or from your printer.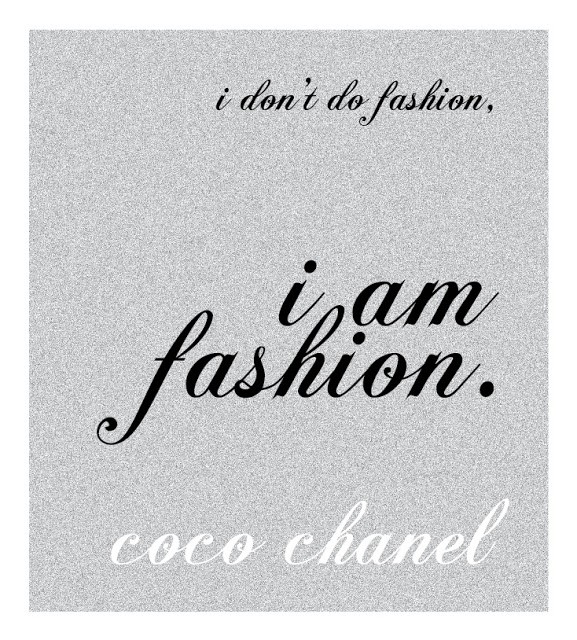 I like to remember these things when I get dressed in the morning and when I'm sewing clothes to wear. 


Who is your favorite designer?