Make DIY fabric Christmas ornaments with this sweet pattern! Embroidery hoop Christmas ornaments are a super fun way to add a quilted touch to your Christmas tree! Use classic embroidery hoops to frame your quilted artwork!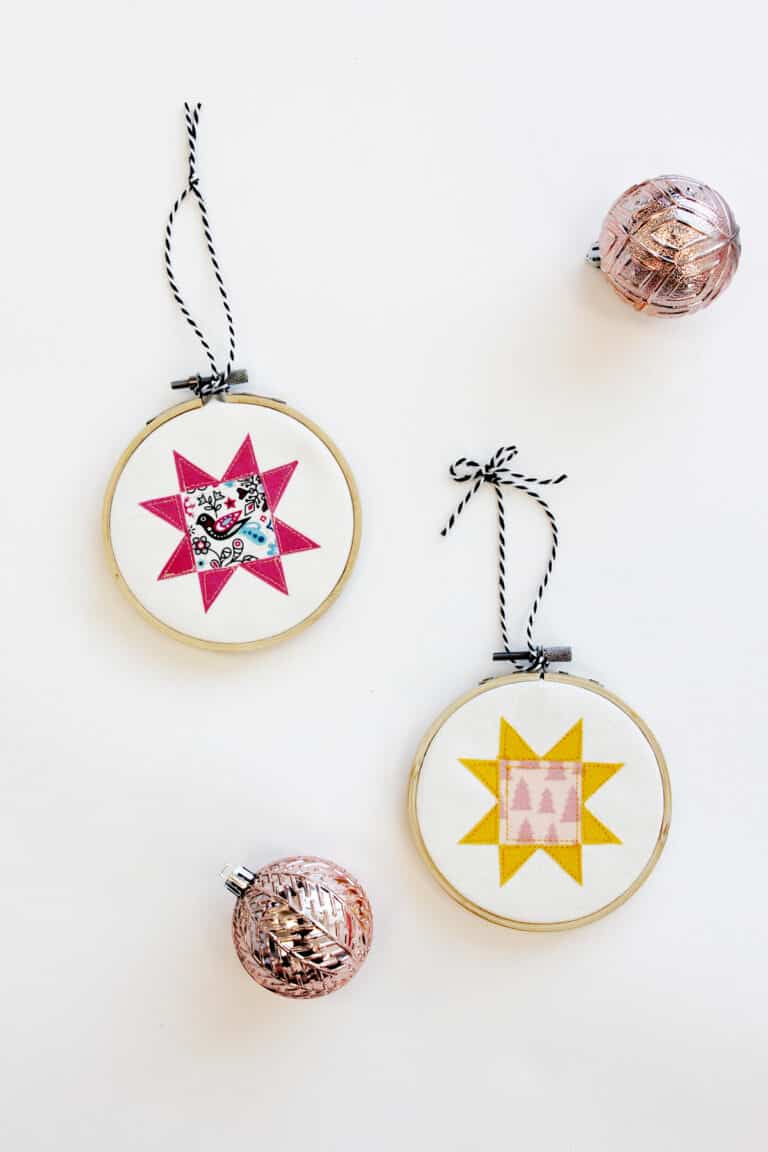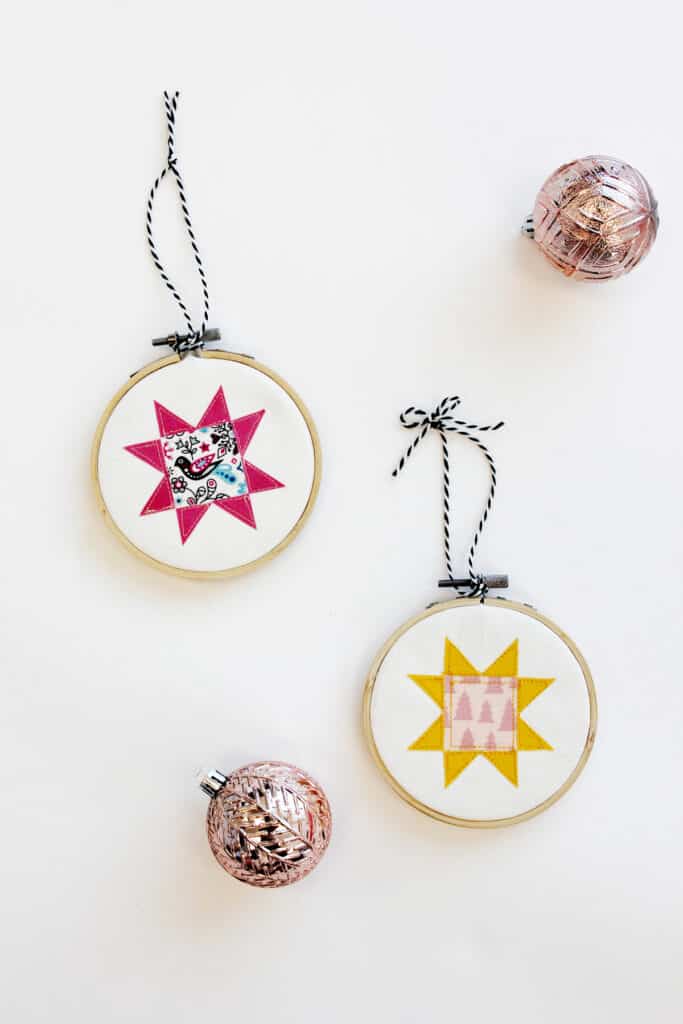 You only need a few materials for this quilted star block Christmas ornament craft. Gather a small embroidery hoop, a few fabric scraps and some Heat N Bond.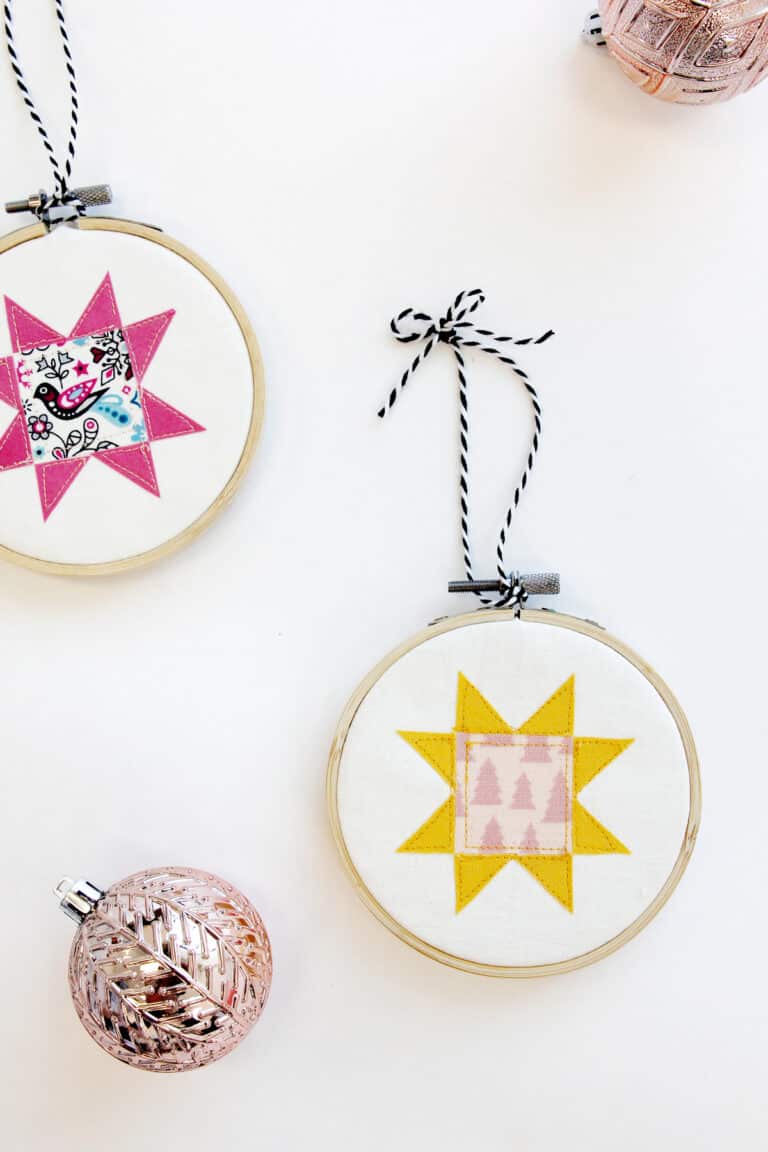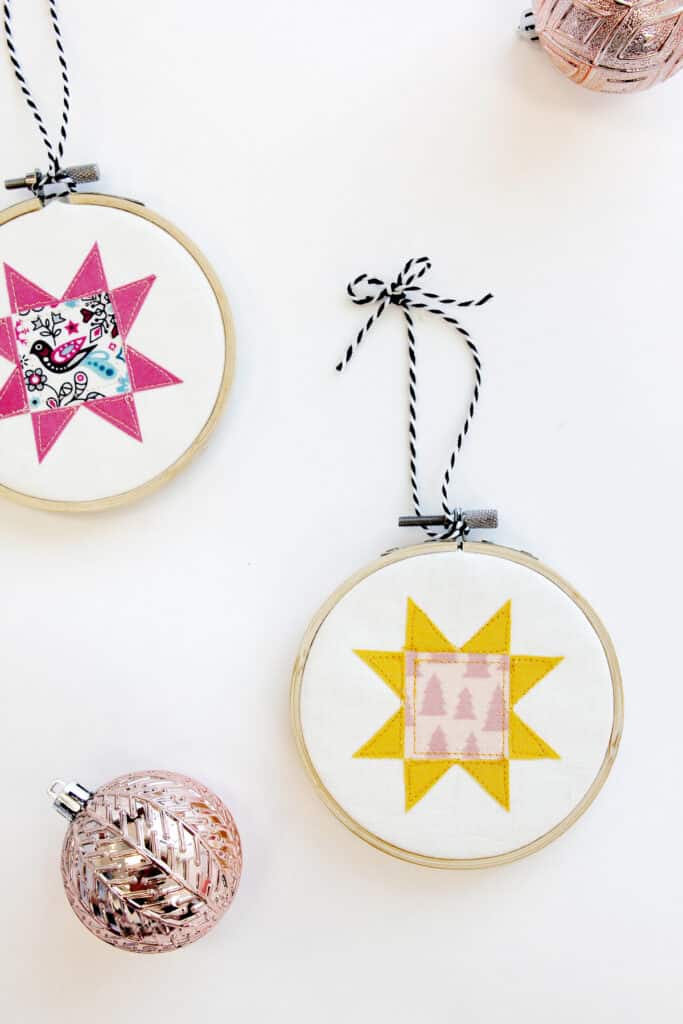 DIY embroidery hoop Christmas ornaments are so easy and fun to make! Switch on some Christmas music, gather your supplies and let's make your own Christmas ornaments!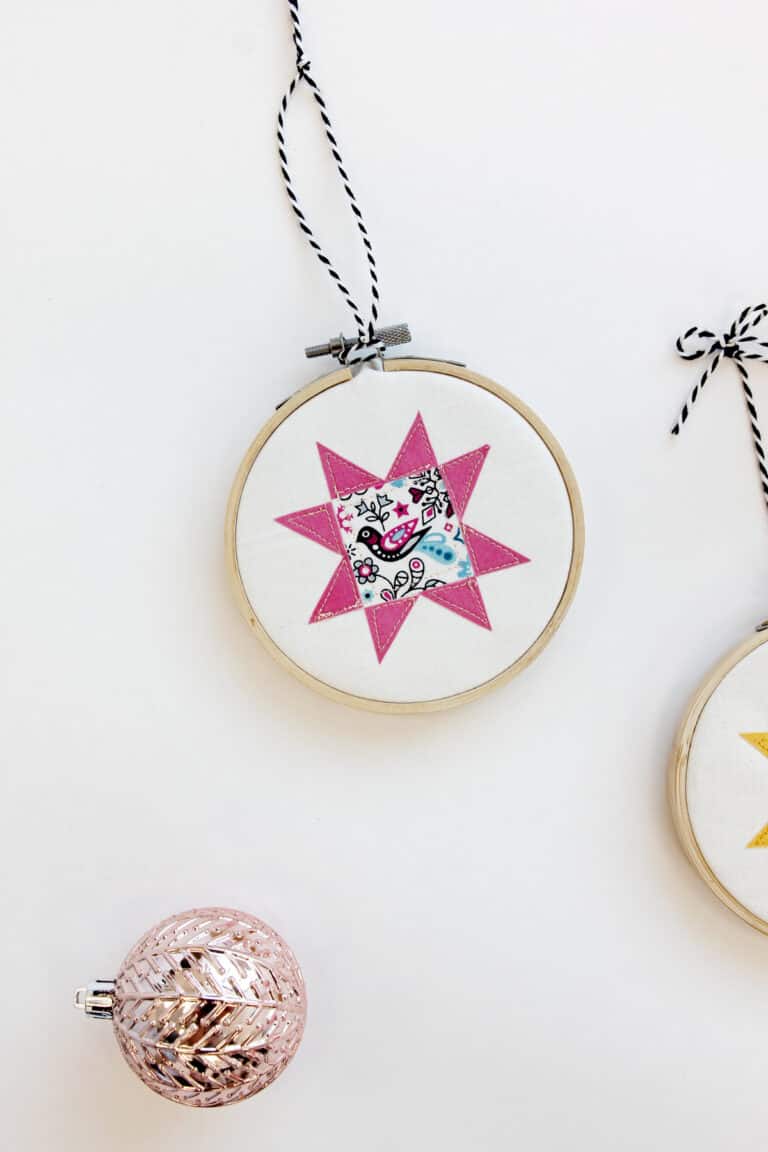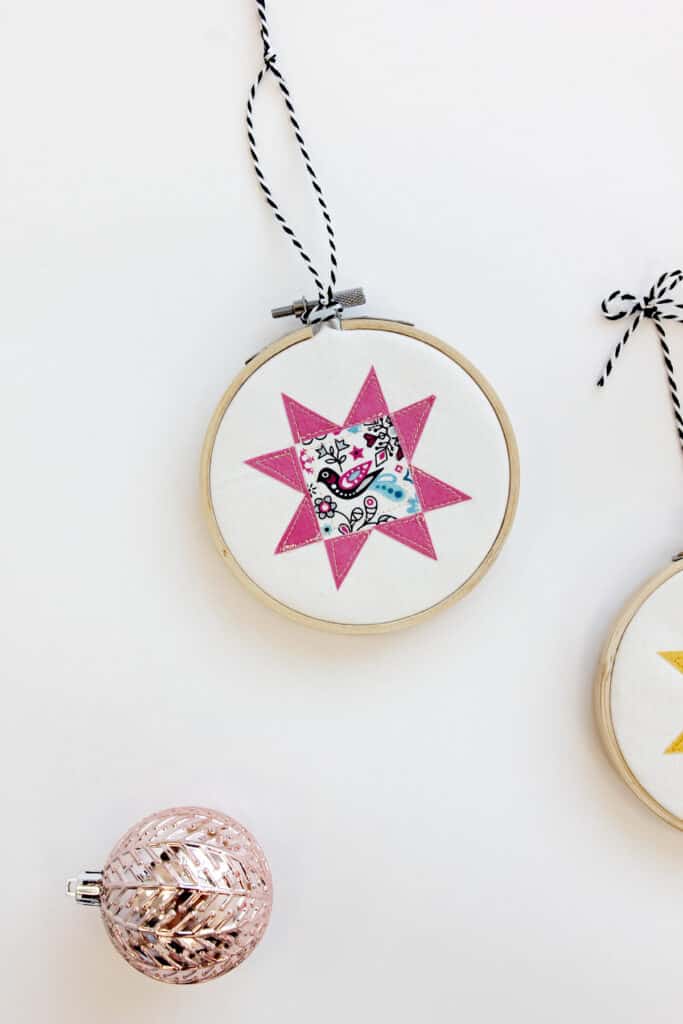 Quilt Block Christmas Ornament Materials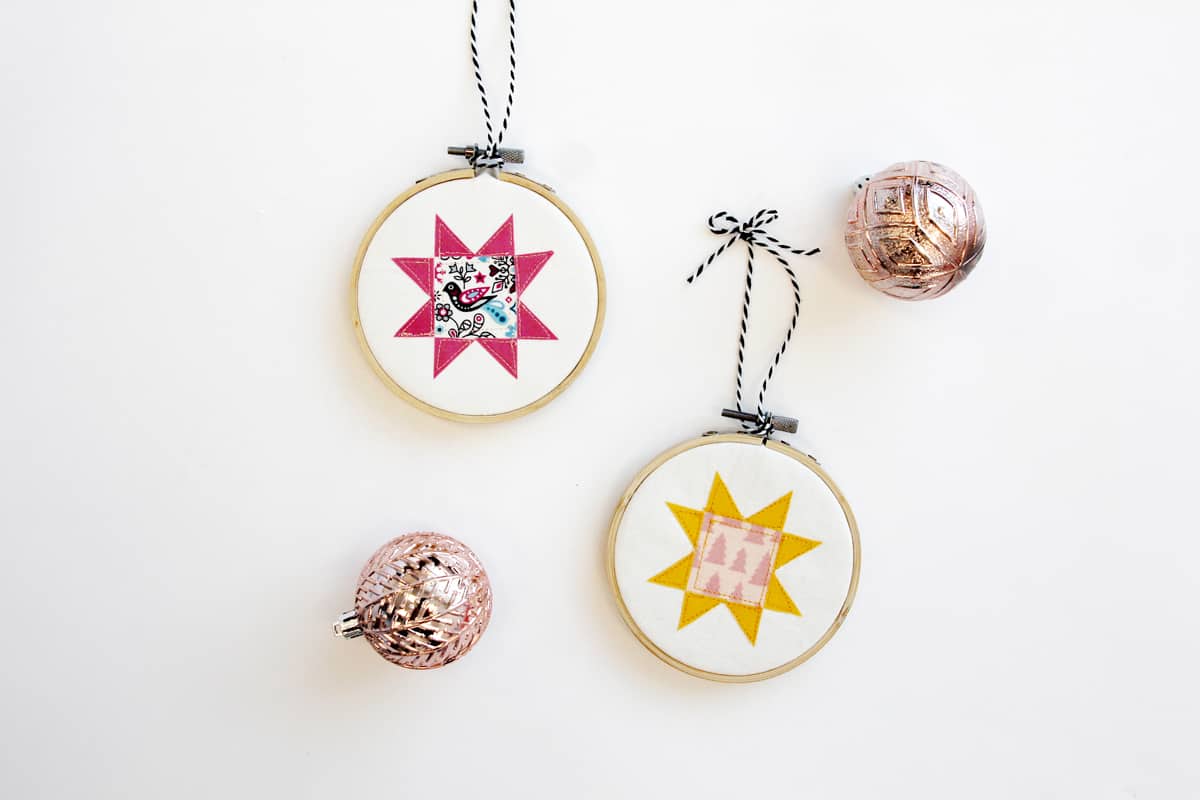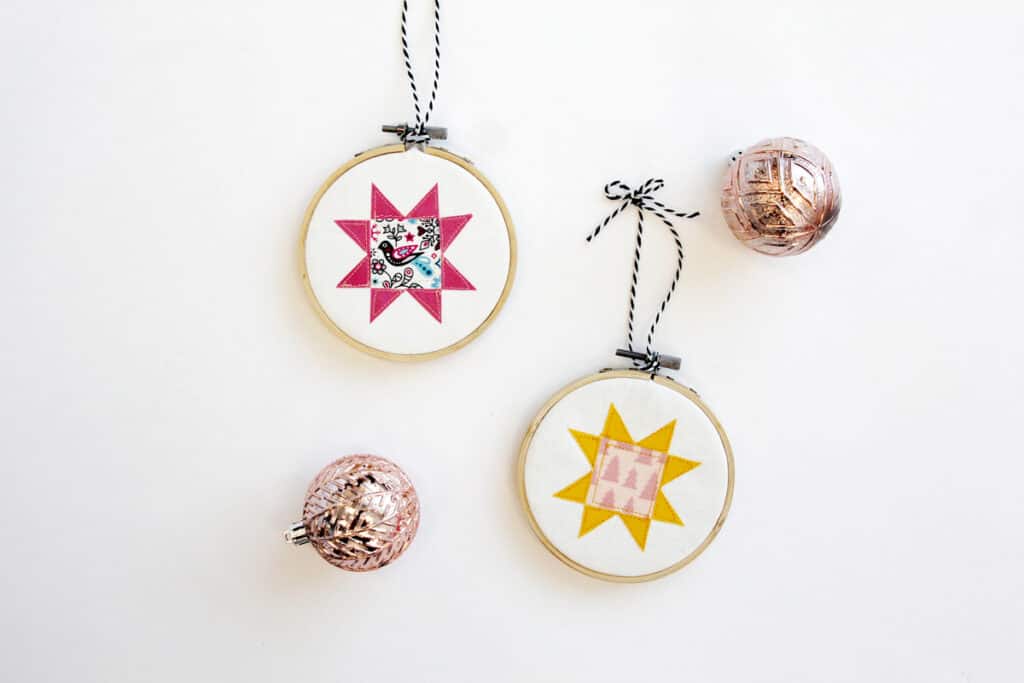 4″ mini embroidery hoops
Quilting cotton, use fabric scraps!

You'll need at least 3 different fabrics: a background fabric, main star fabric and star point fabric

Mediumweight interfacing for backing
Heat N Bond Ultra (affiliate link)
Ribbon, floss, baker's twine or string for hanging
Scissors
You can use cotton muslin or even canvas for the background fabric. Choose fun holiday fabrics for the quilt block or use non-holiday fabrics for an everyday wall hanging.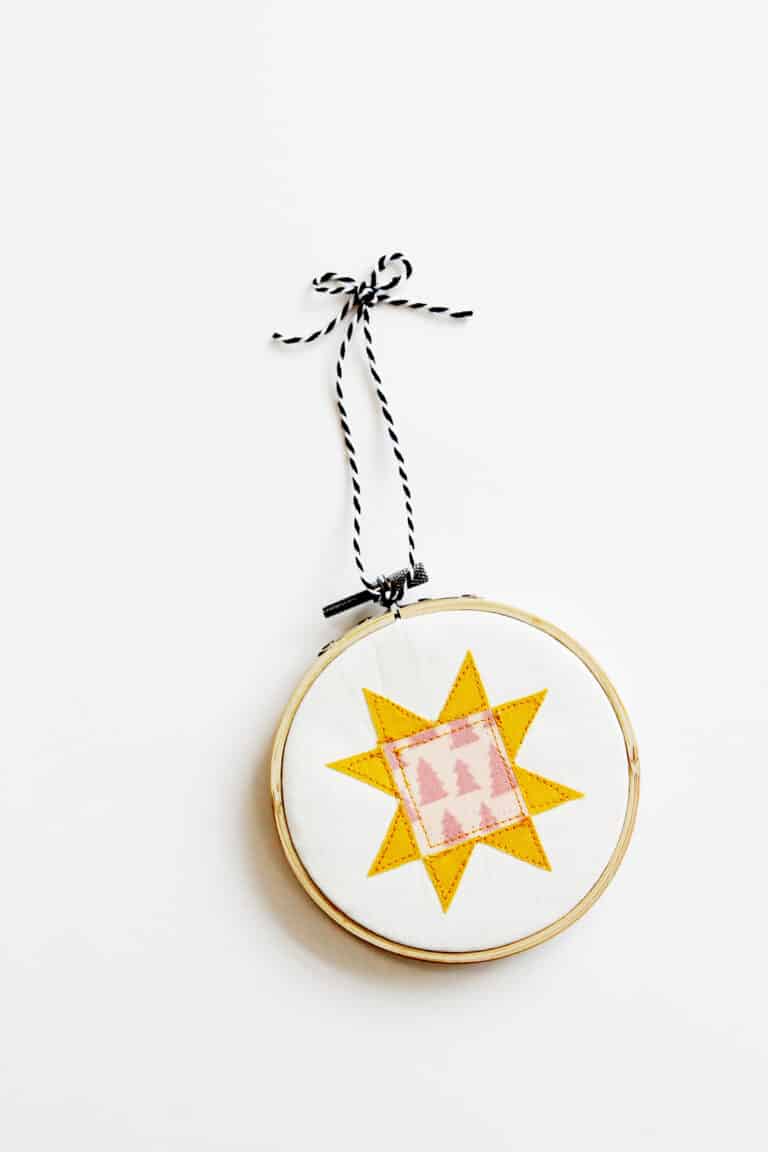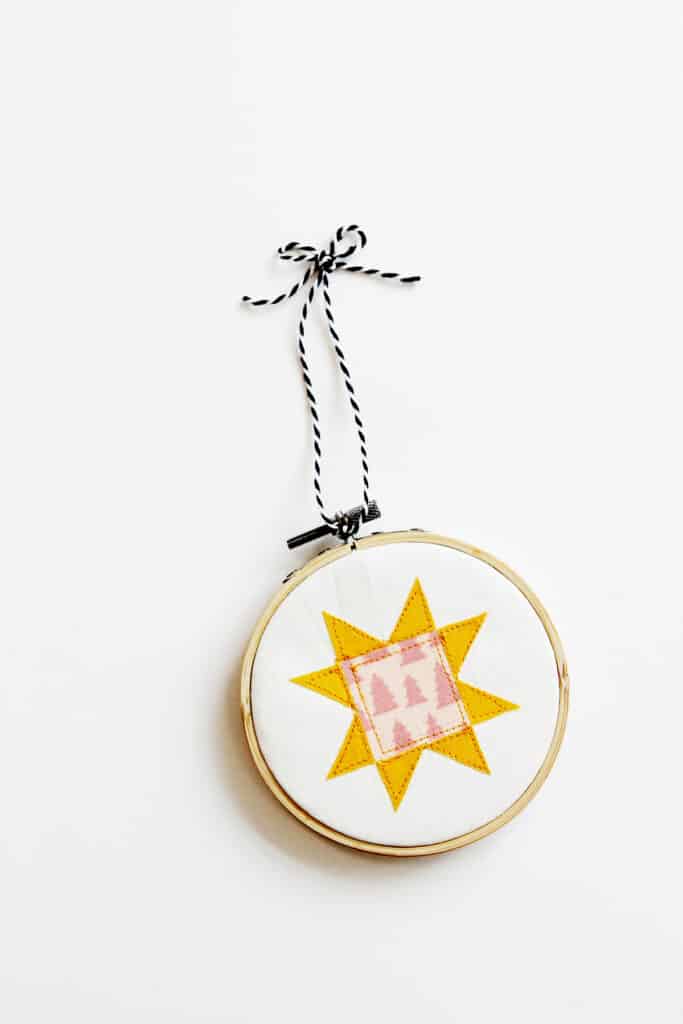 Embroidery Hoop Ornaments Pattern Download
This little design is a Sawtooth block. Print out the pattern pieces by clicking on the button below. Enter your email address to sign up for the newsletter – sewing inspiration in your inbox! (if you're already signed up you will go straight to the download page!)
Print it off at 100% or DO NOT SCALE for correct sizing.
DIY Quilt Block Embroidery Hoop Ornament Instructions
First untwist the screw at the top of the hoop to separate the inner hoop from the outer hoop.
Back background fabric with interfacing.
Back other pieces of fabric with Heat N Bond. Peel off paper backing.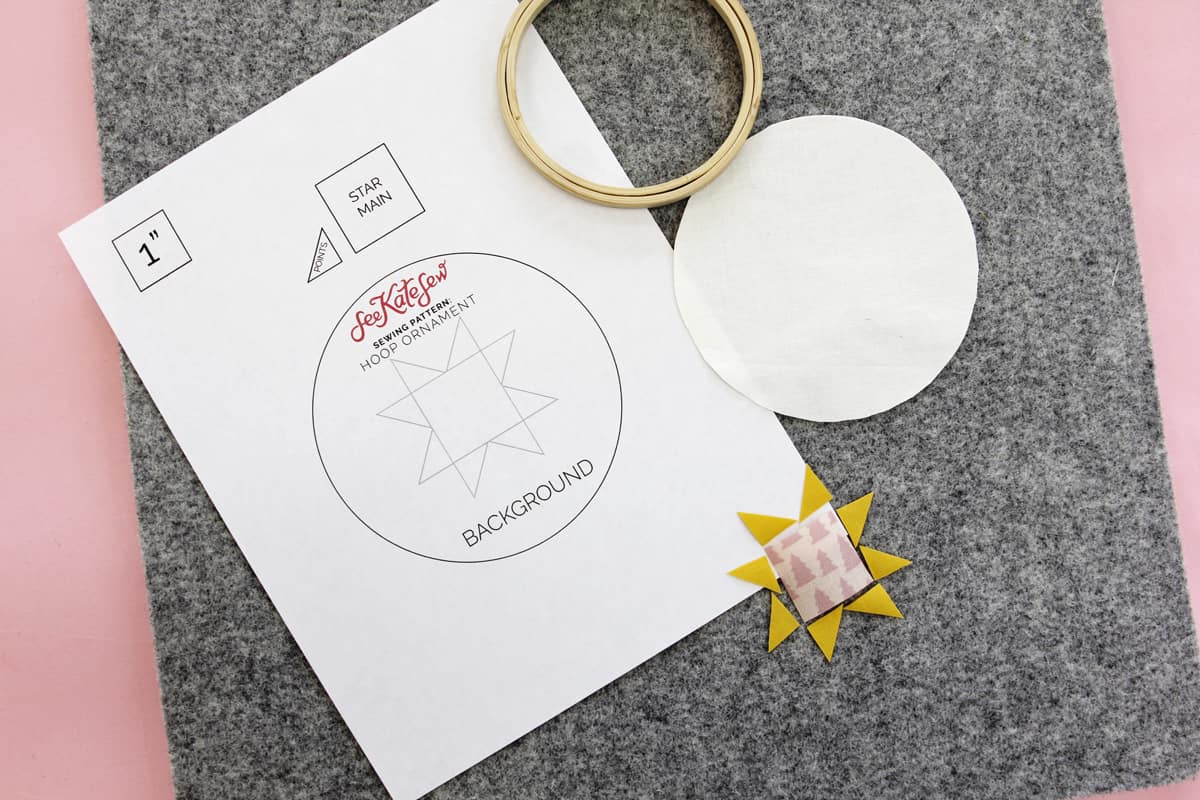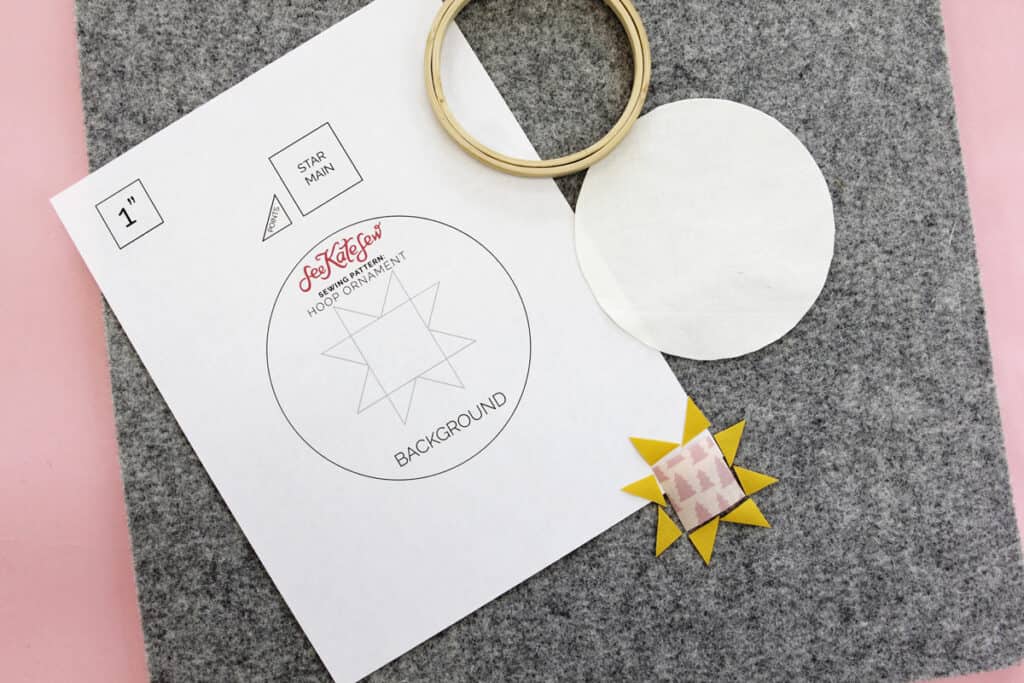 Use the templates to cut 1 square from your main fabric and 8 triangles from your point fabric.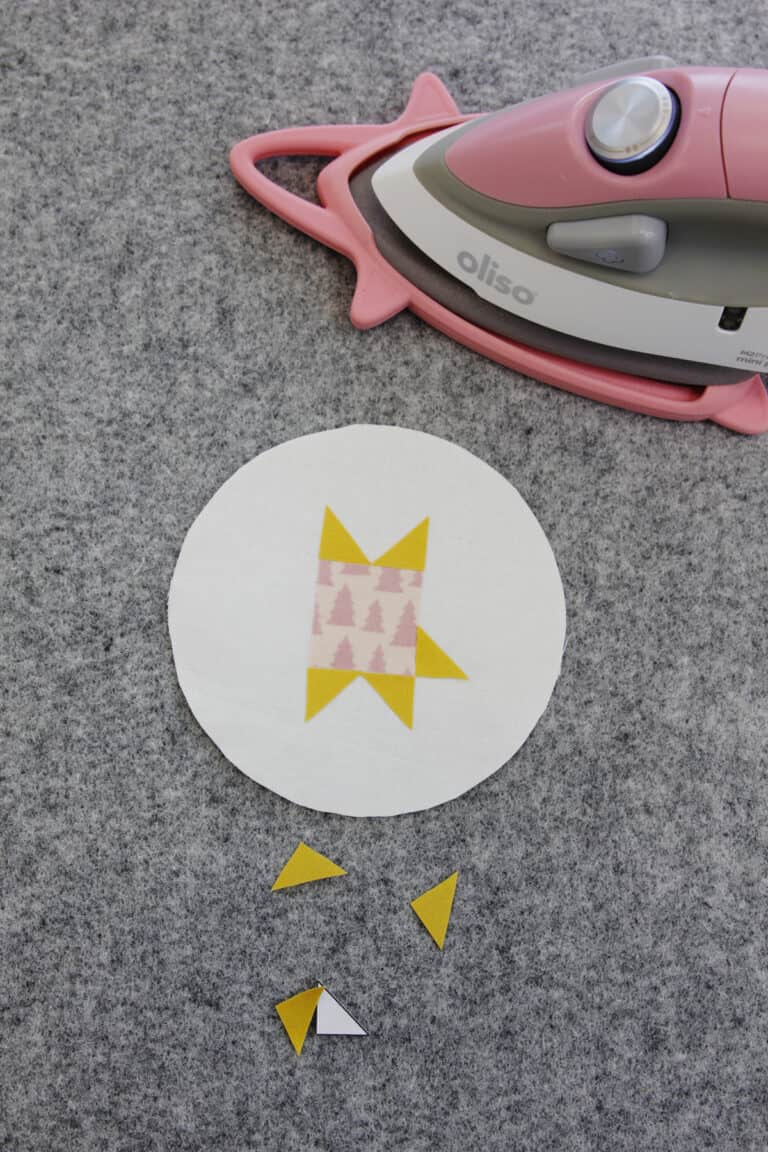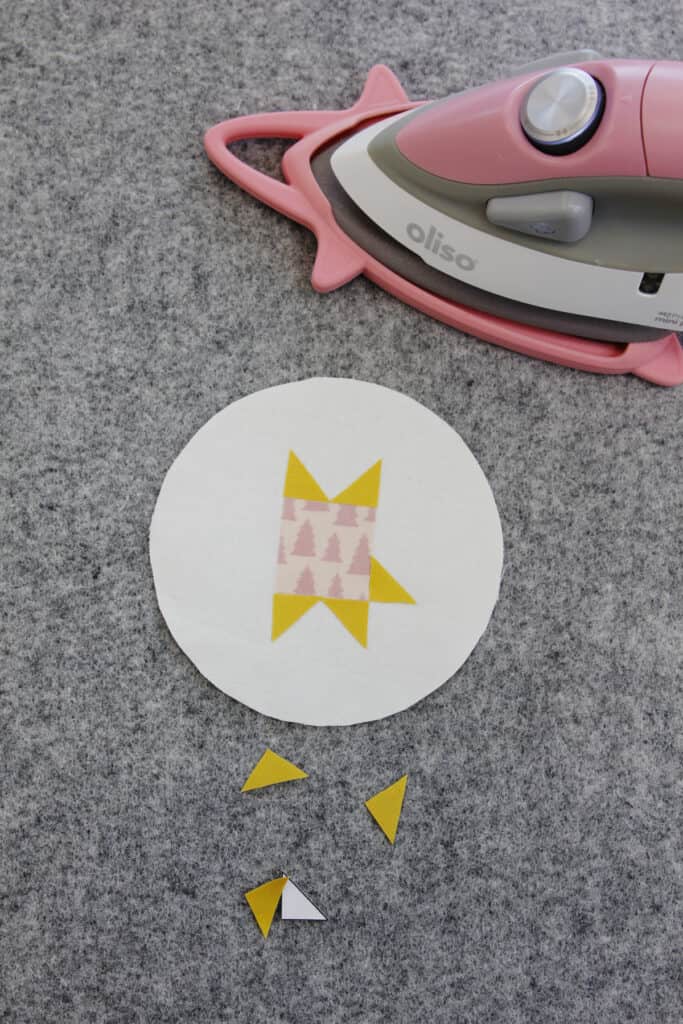 Align the star block on the background circle, centering the star. Press pieces to adhere to the background fabric.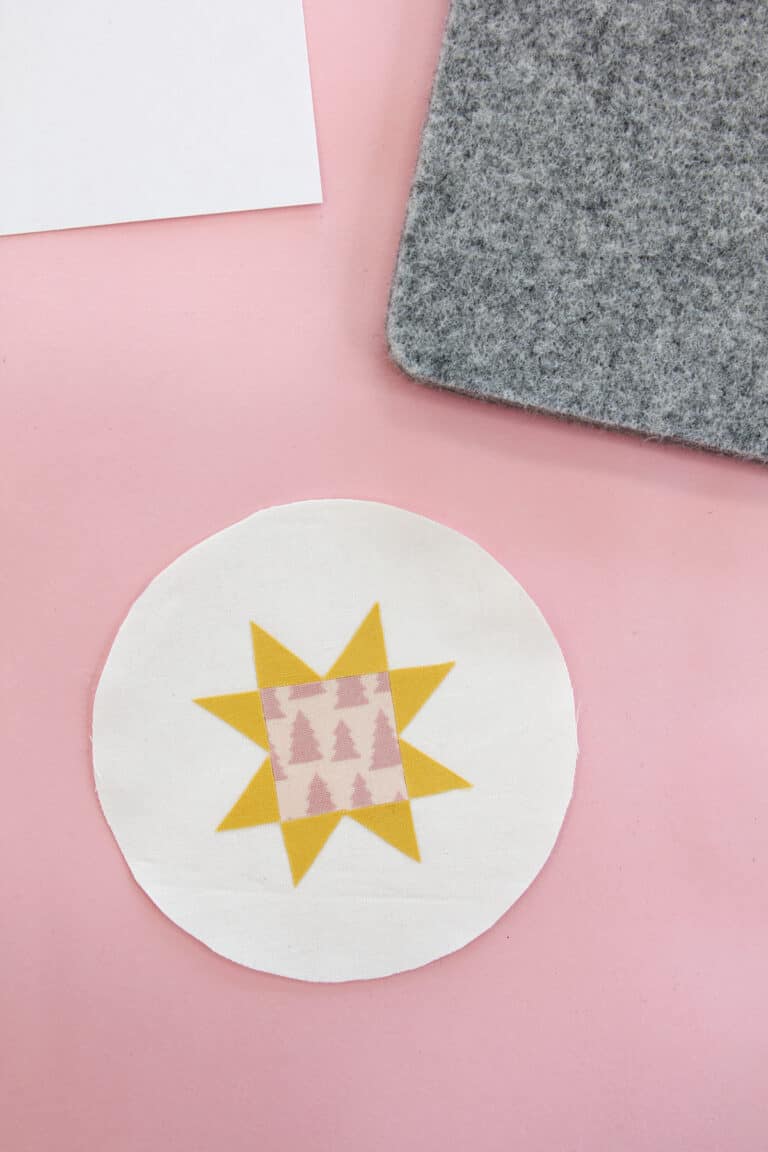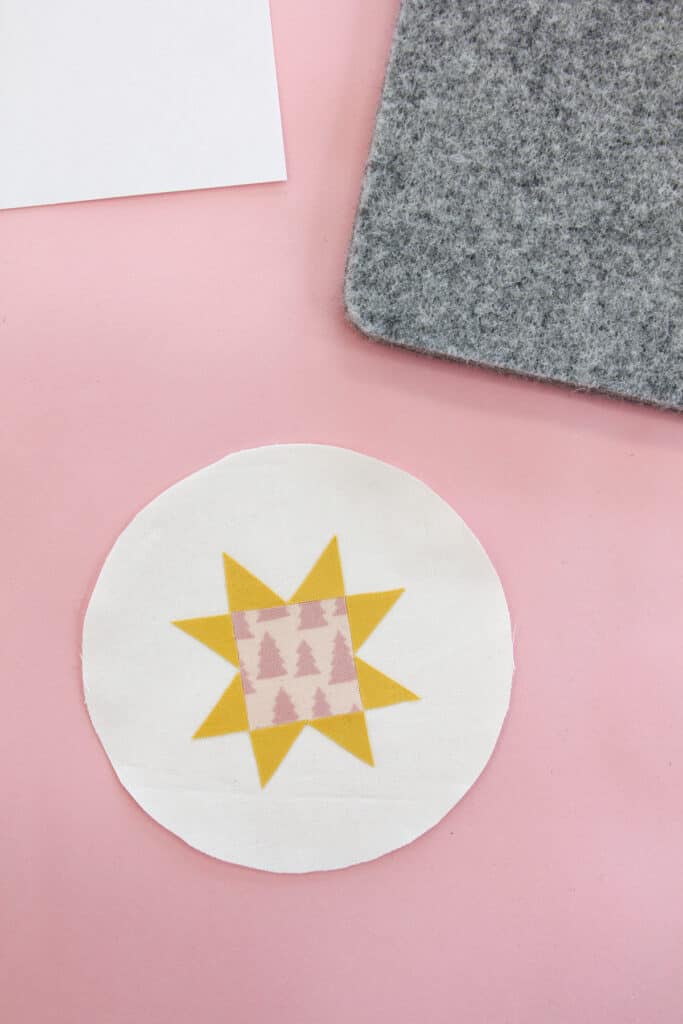 Use your sewing machine or a hand needle and thread to stitch around each of the star pieces. Topstitching really gives this project a Quilty look! Press the finished block.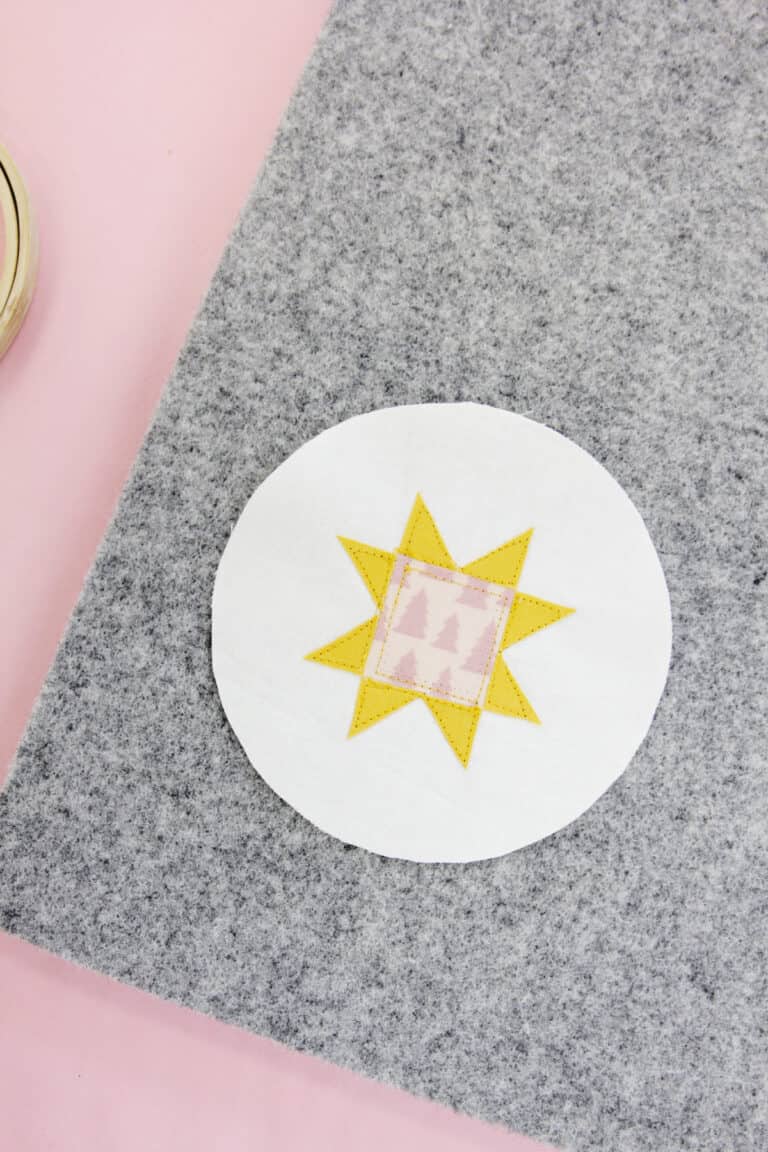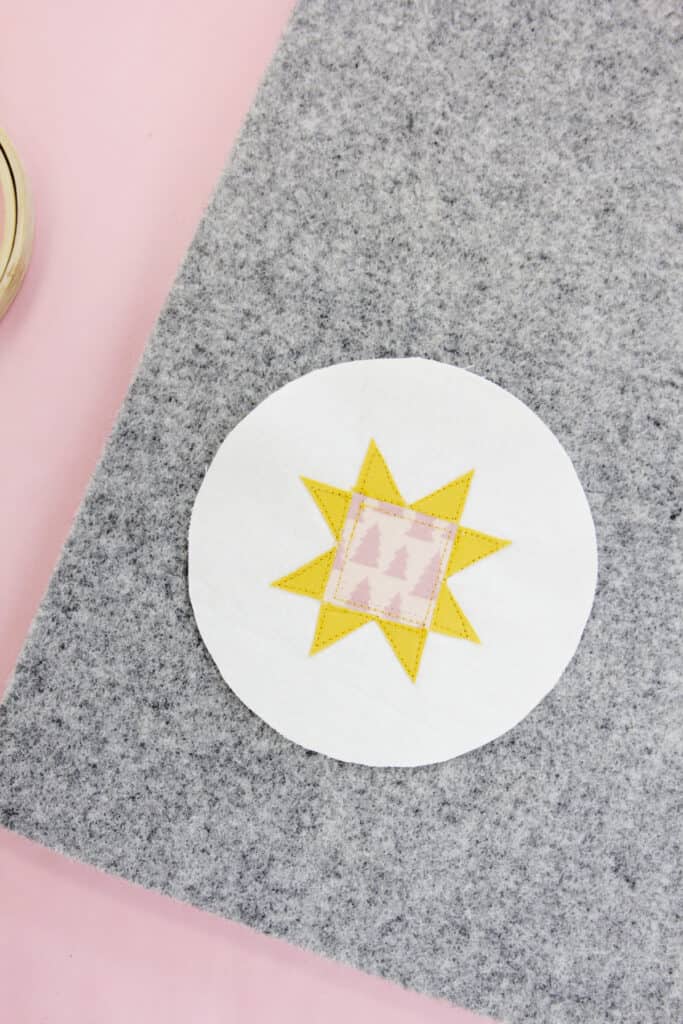 Place the fabric on top of the inner hoop.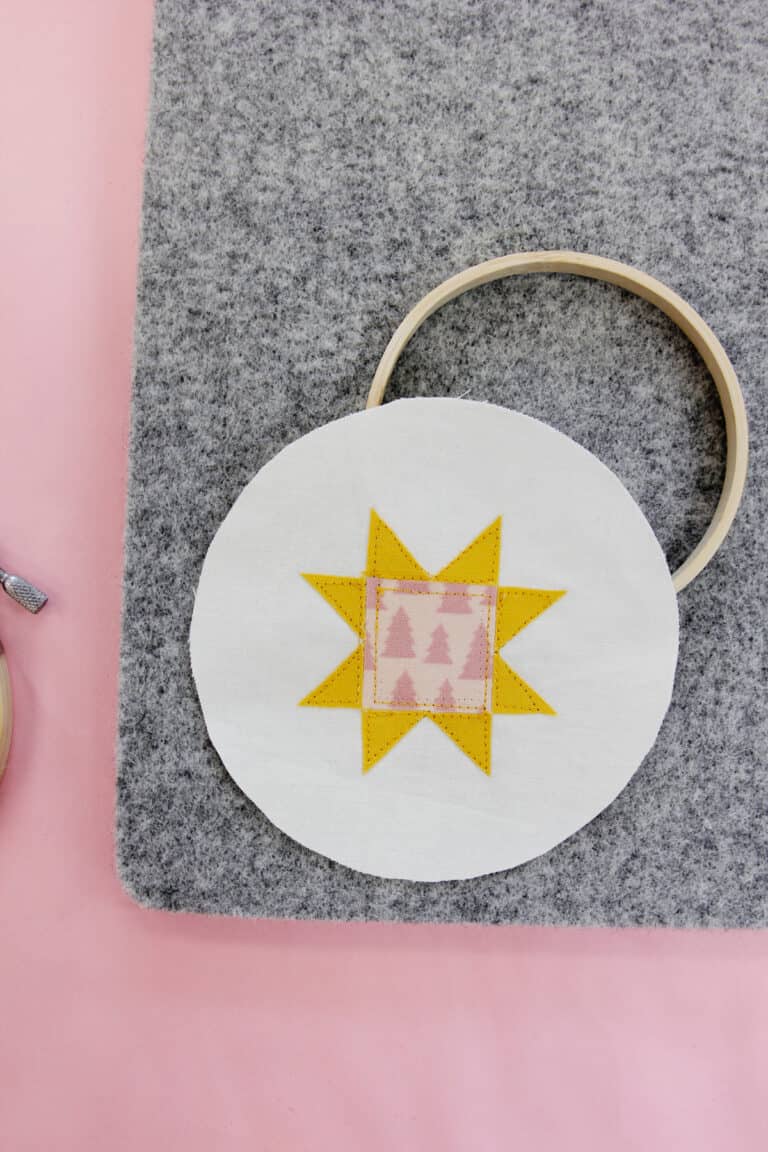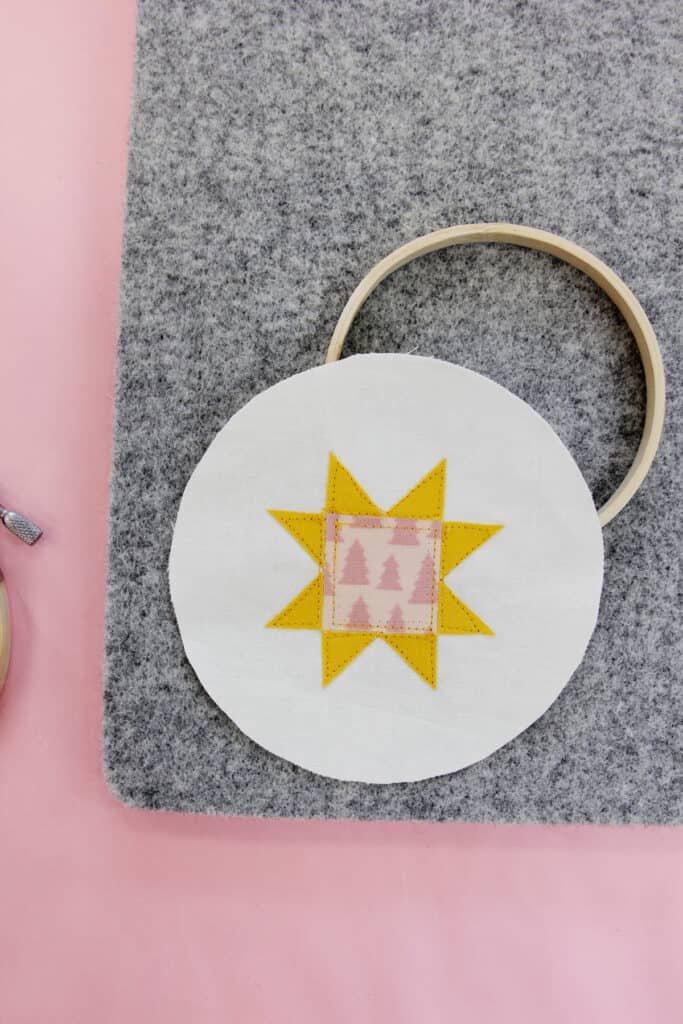 Center it and then place the outer hoop and press down. Tighten the screw.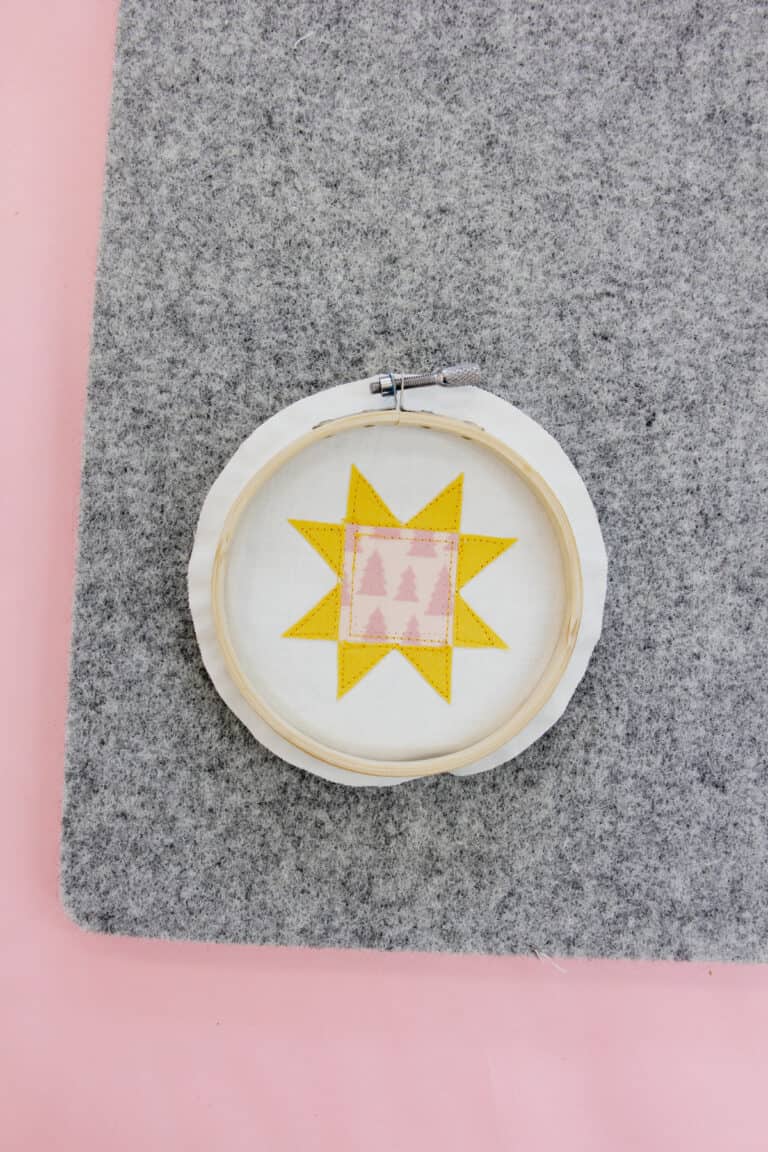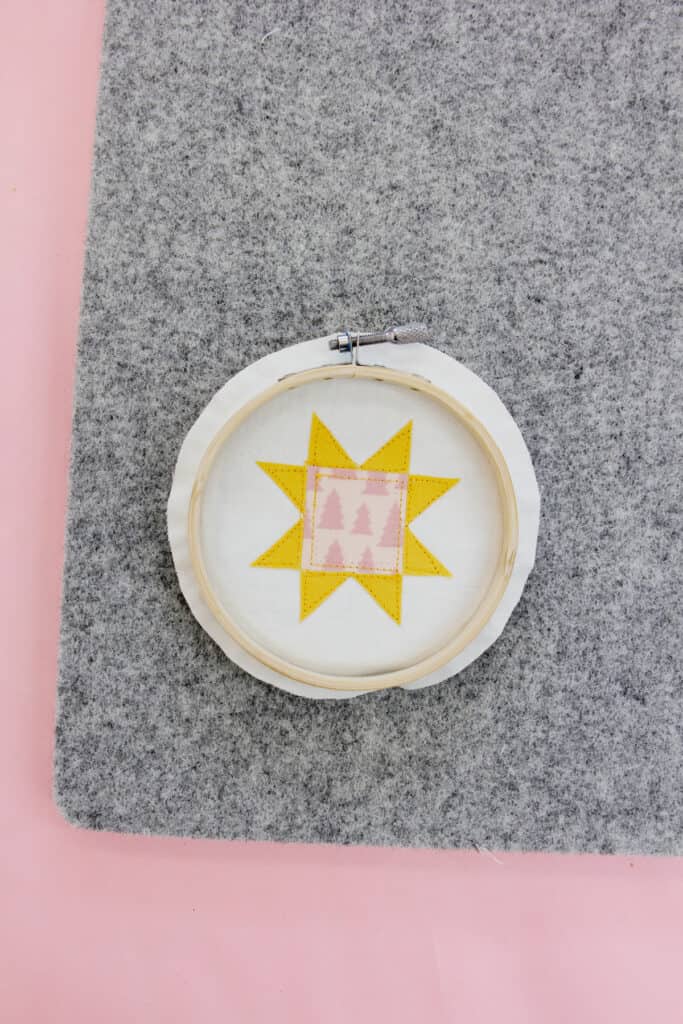 Trim excess fabric at the back of your ornament if needed.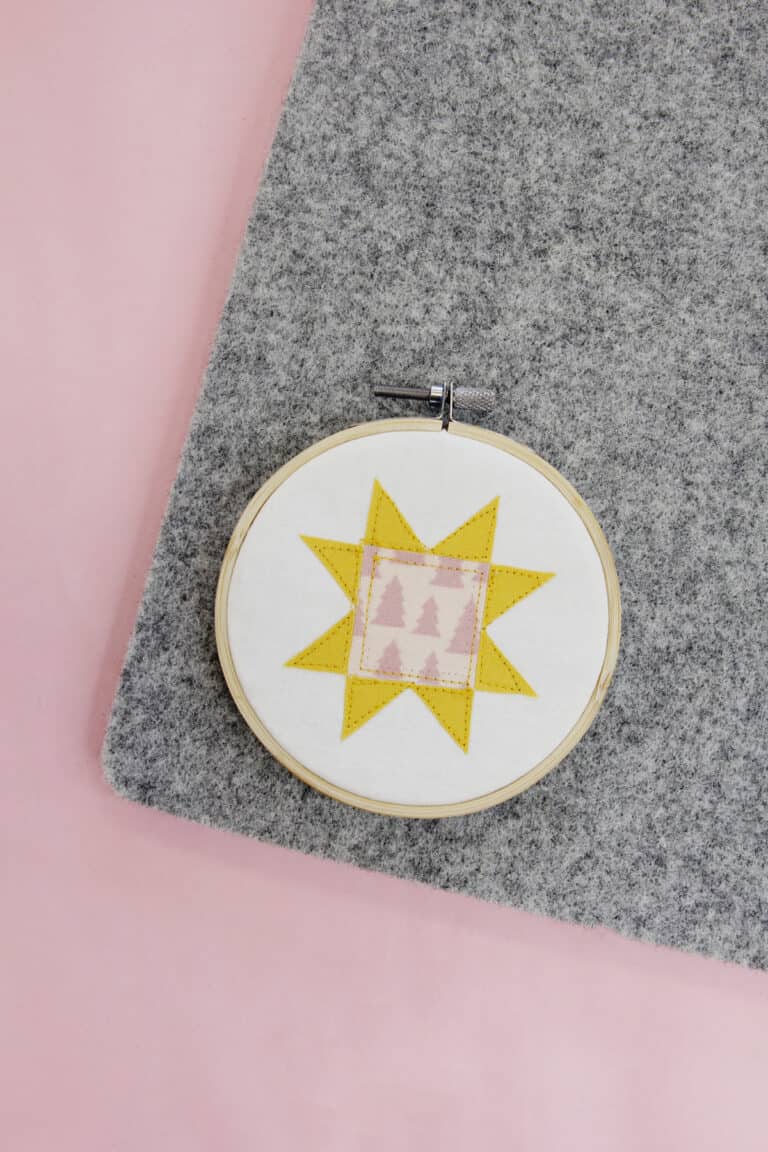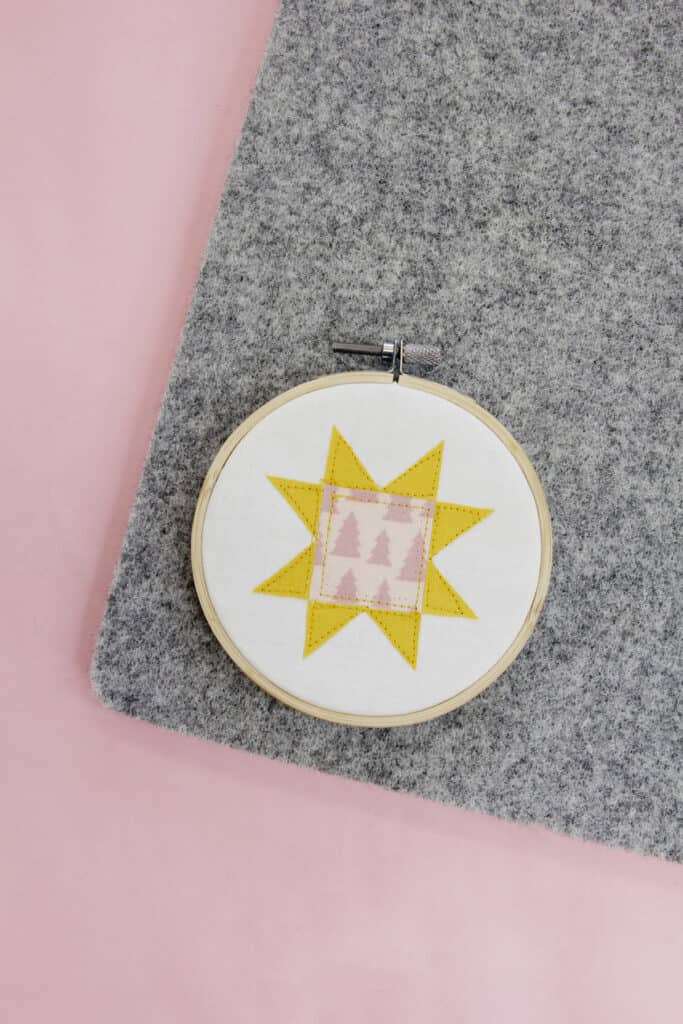 Tie baker's twine around the metal hardware and tie it into a bow at the top. Now your ornament is ready to hang!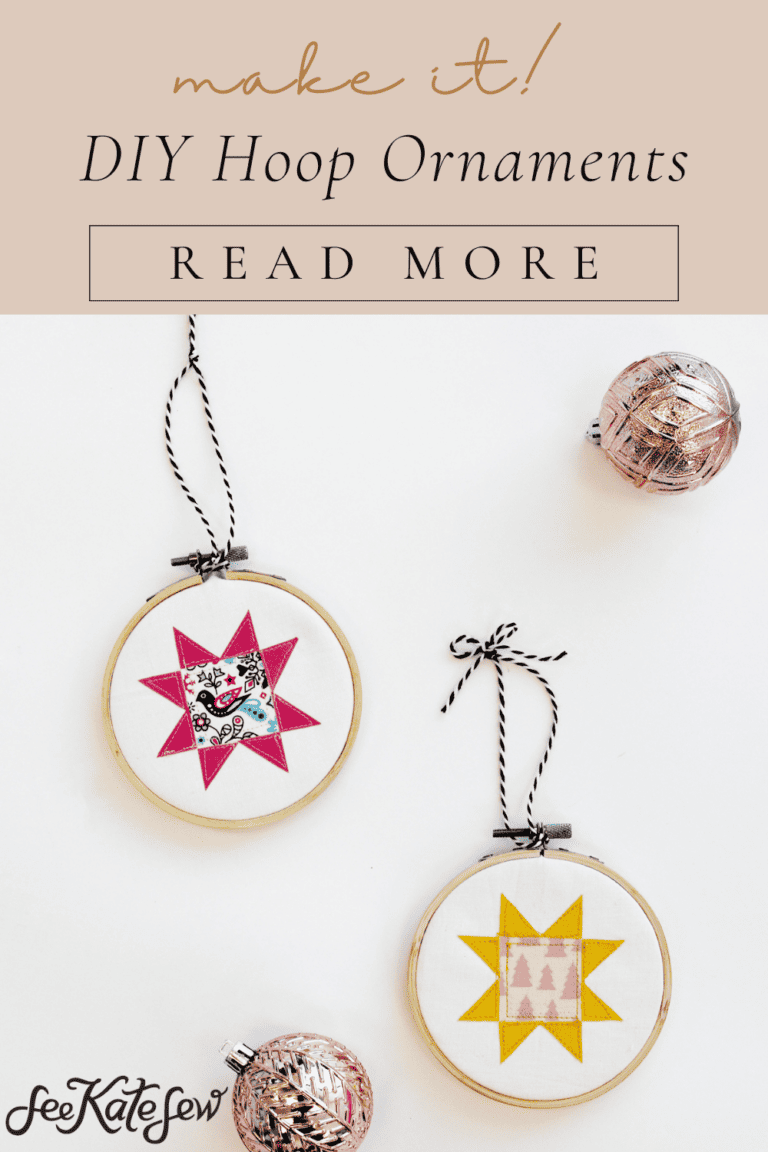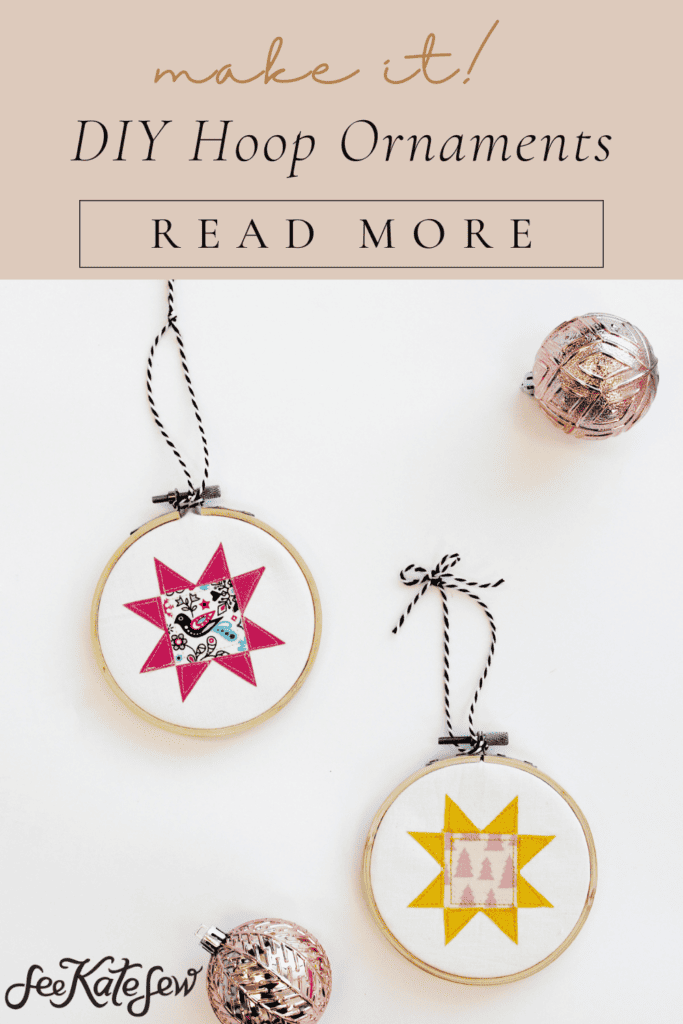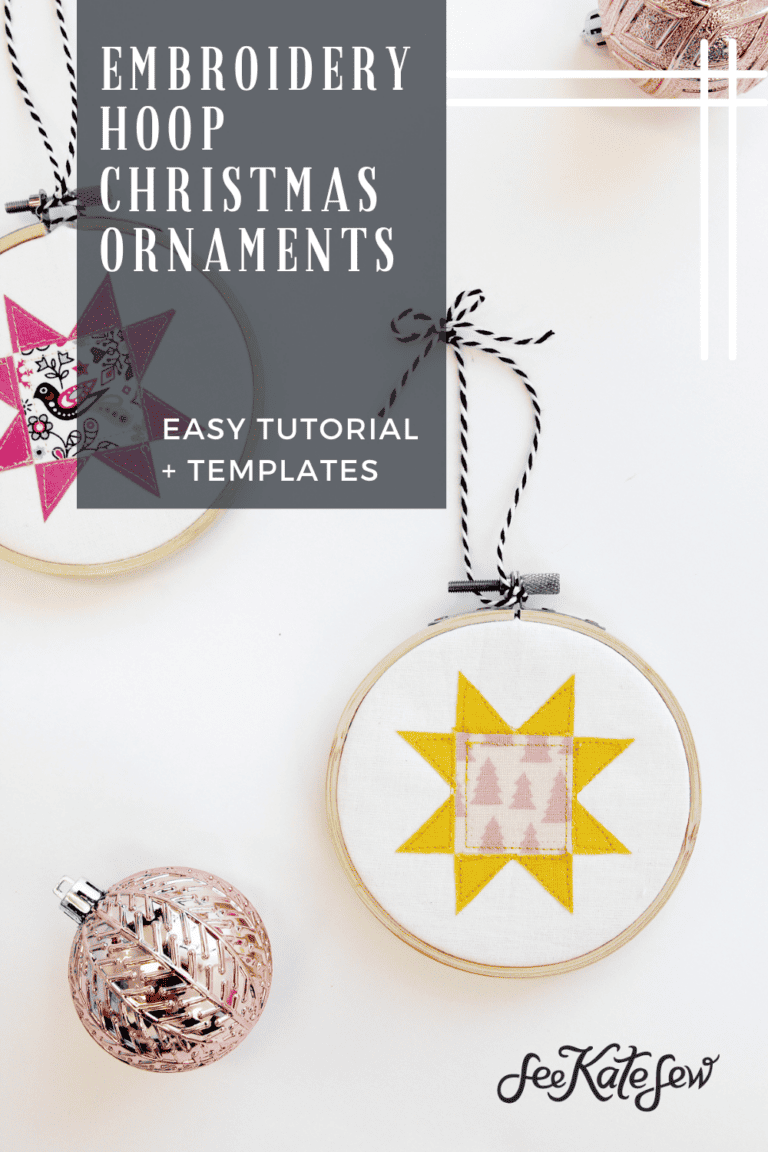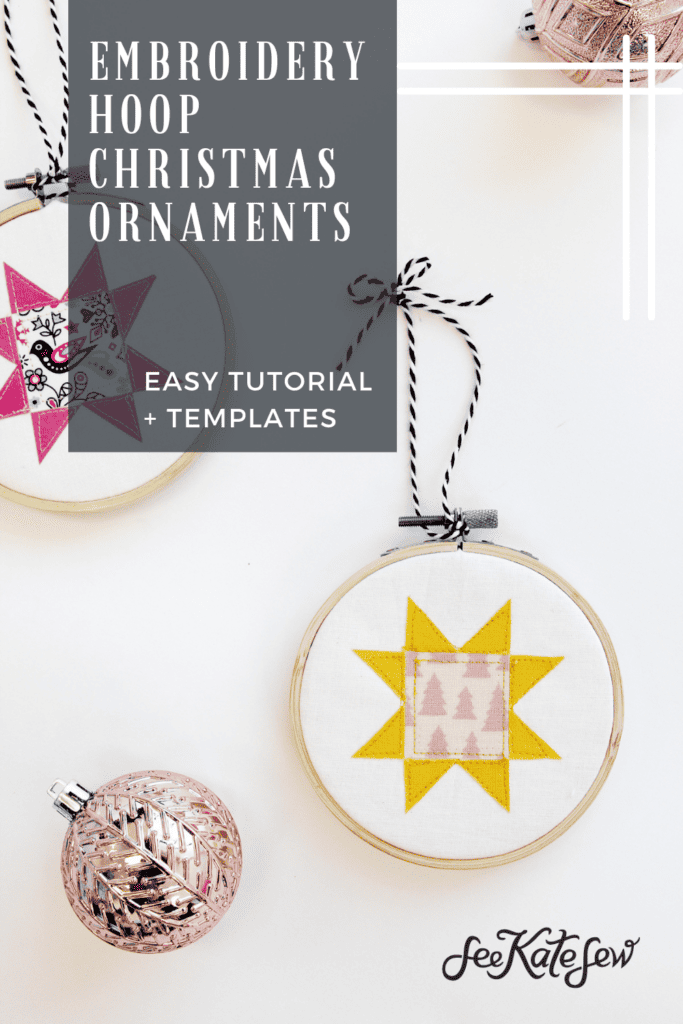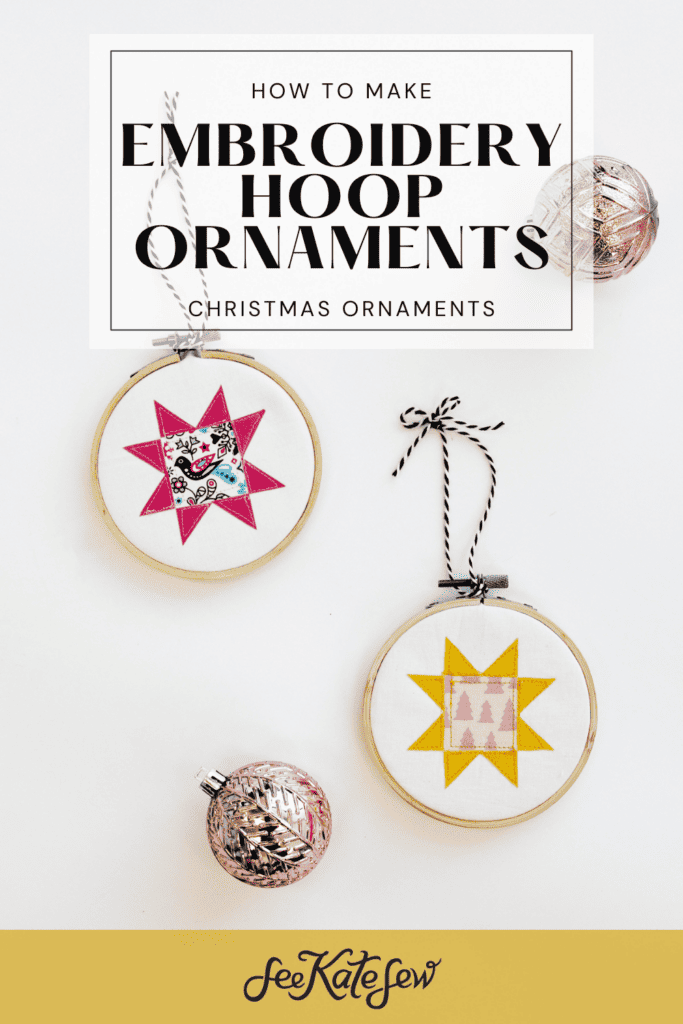 More Creative Christmas Ideas