Make some new DIY Elf on the Shelf Accessories! A new accessory will bring new life and creativity to your December elf scenes. If you're regretting starting this tradition because you're running out of ideas, I got you! Download one of these Elf on the Shelf accessory patterns and get sewing (or gluing!).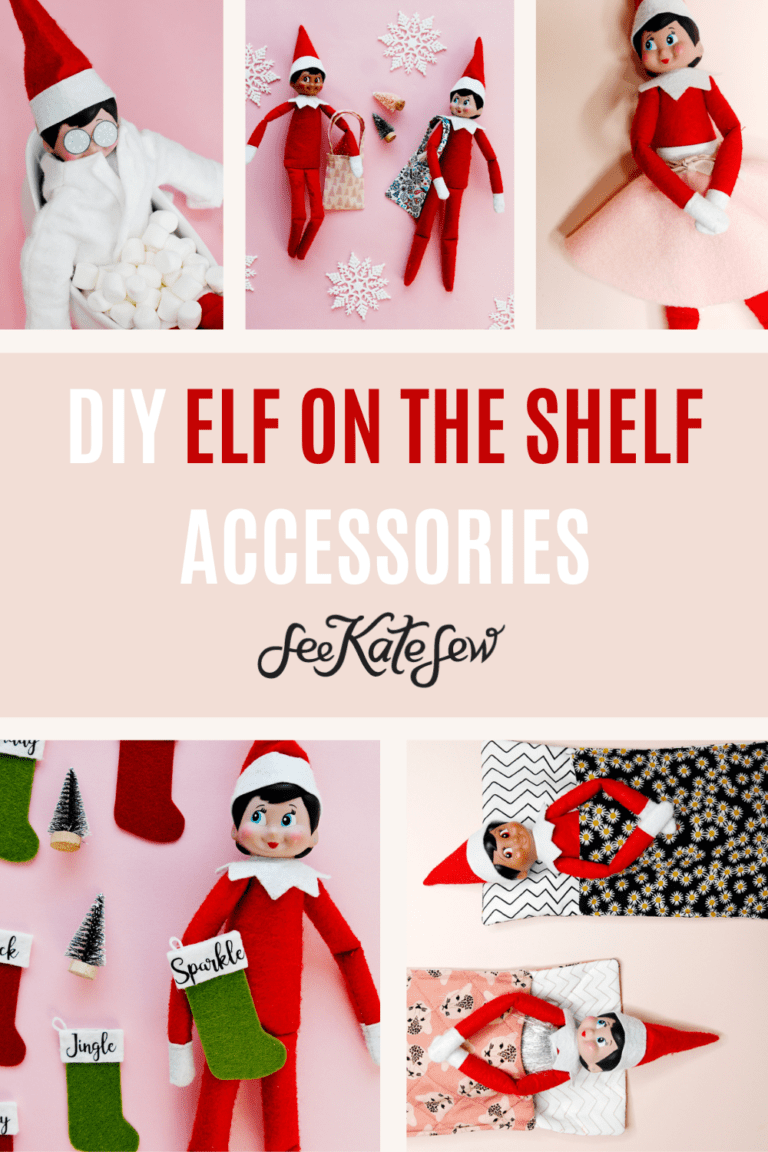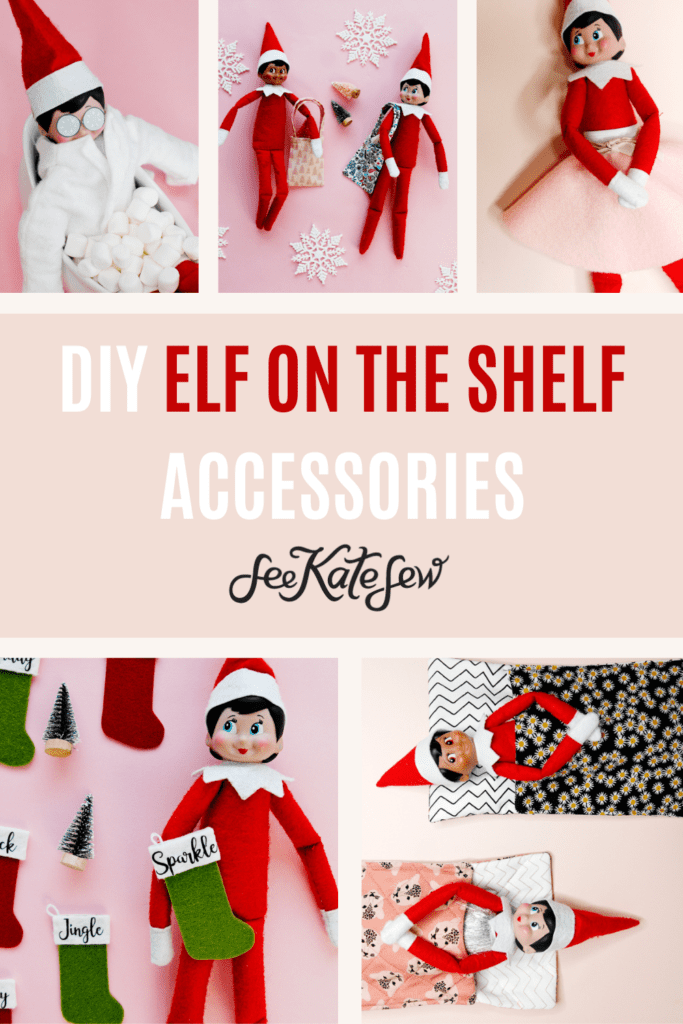 Some of these projects don't require any sewing and most only require small scraps of fabric.
Elf on the Shelf Tote Bag Pattern
A little market tote is a great accessory for your elf! It's big enough to hold little treats, notes and tiny gifts. Get the tutorial here.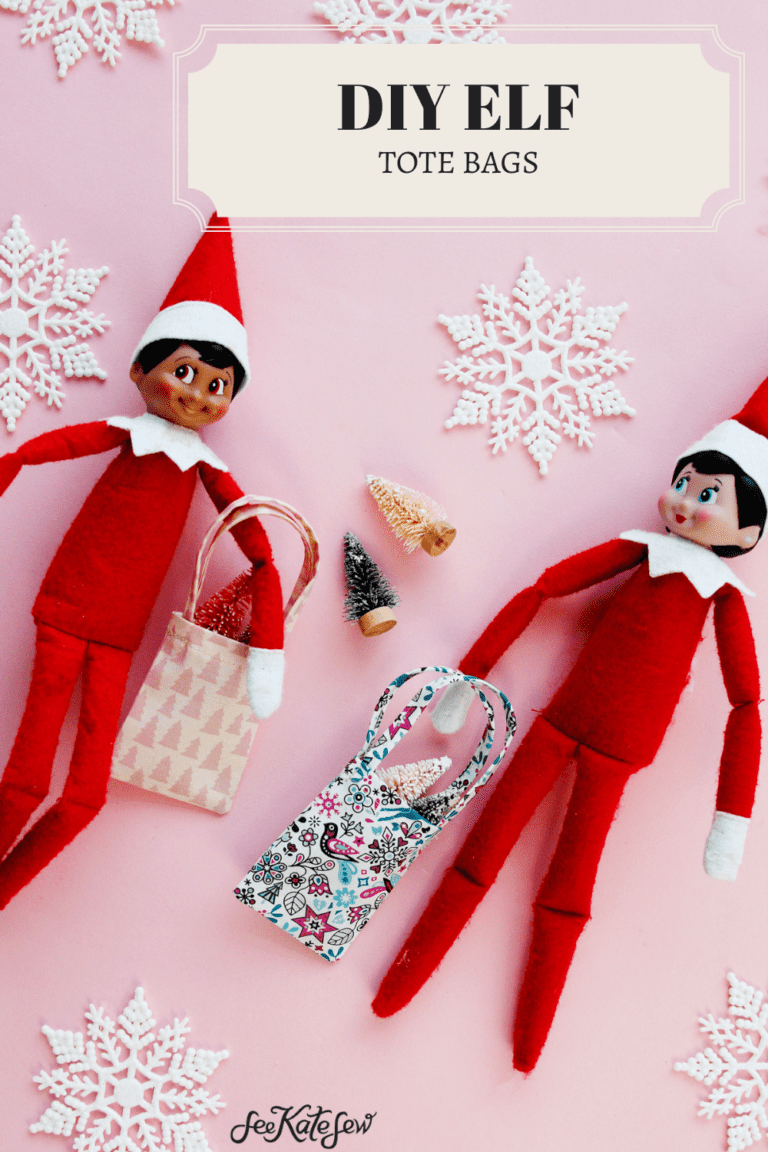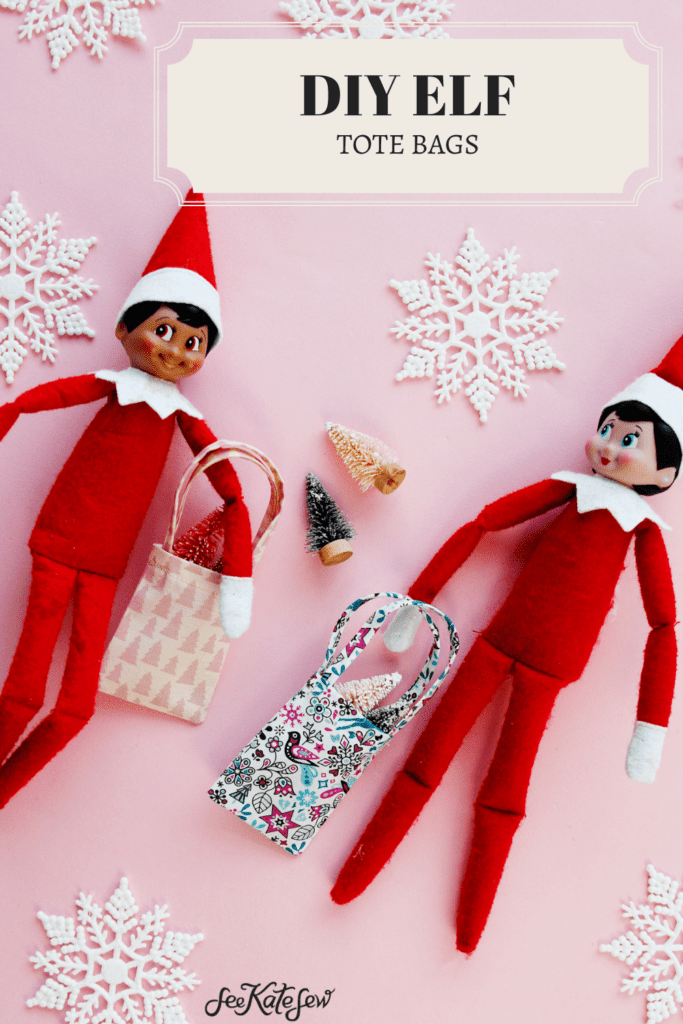 Tiny Stocking for Elf on the Shelf
These miniature elf stockings are a NO SEW project! Glue them together in a jiffy.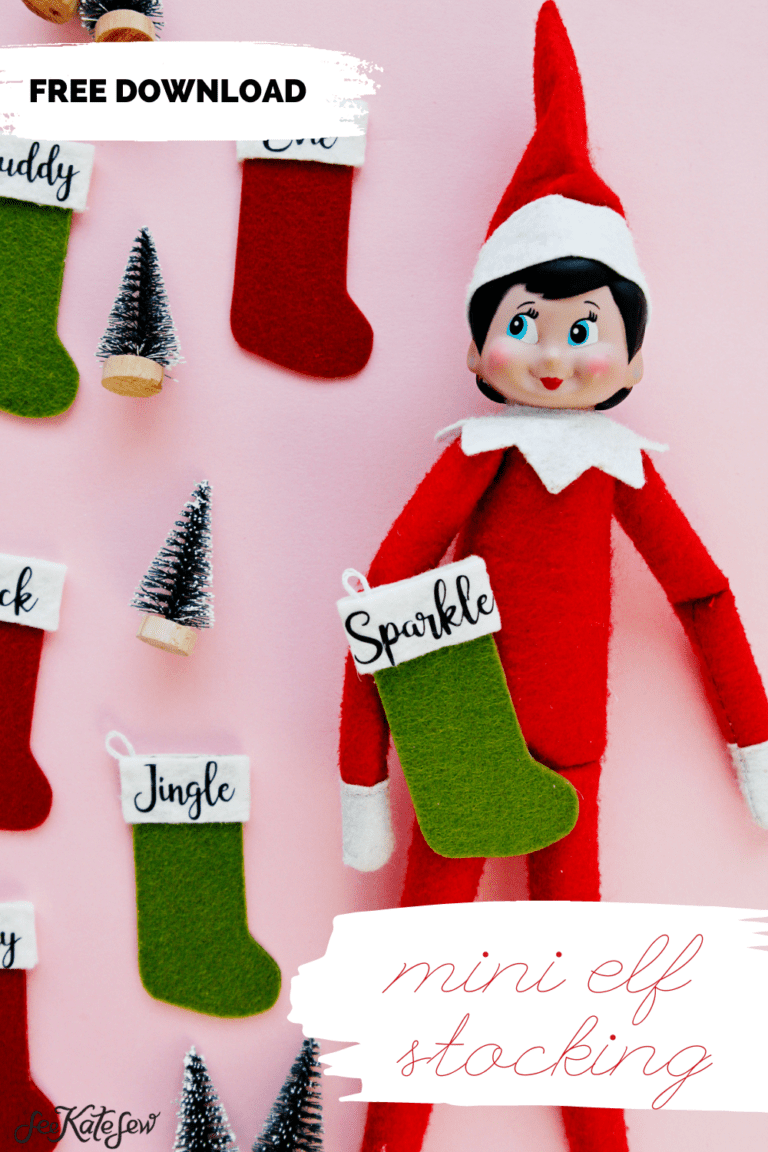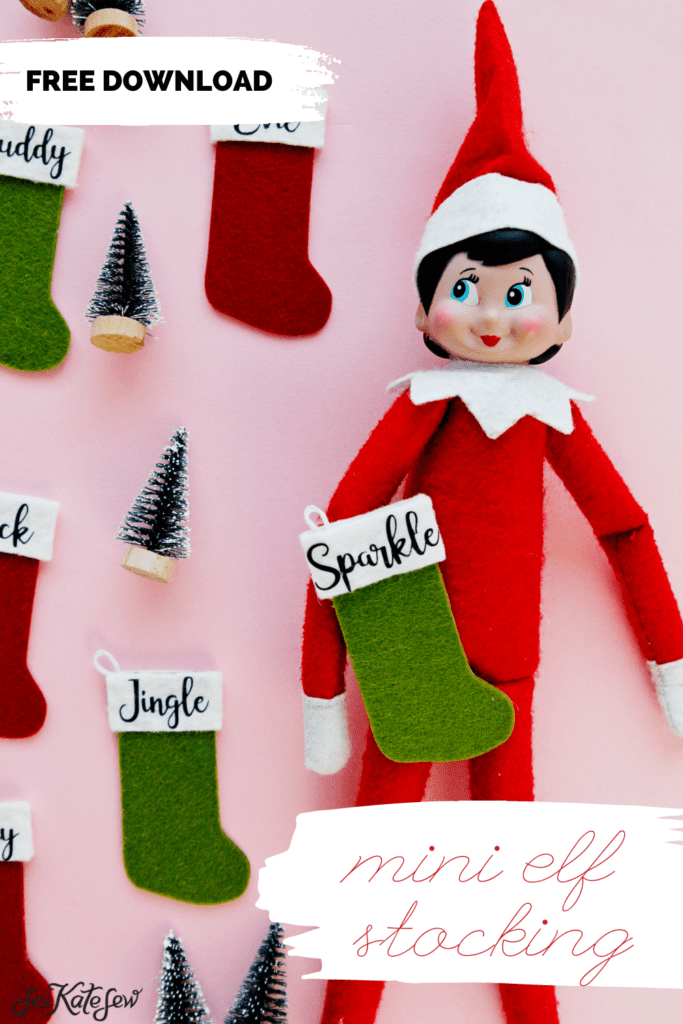 Elf Size Harry Potter Robes
Which house is your elf in? Make a DIY robe and scarf in any house colors! Get the download!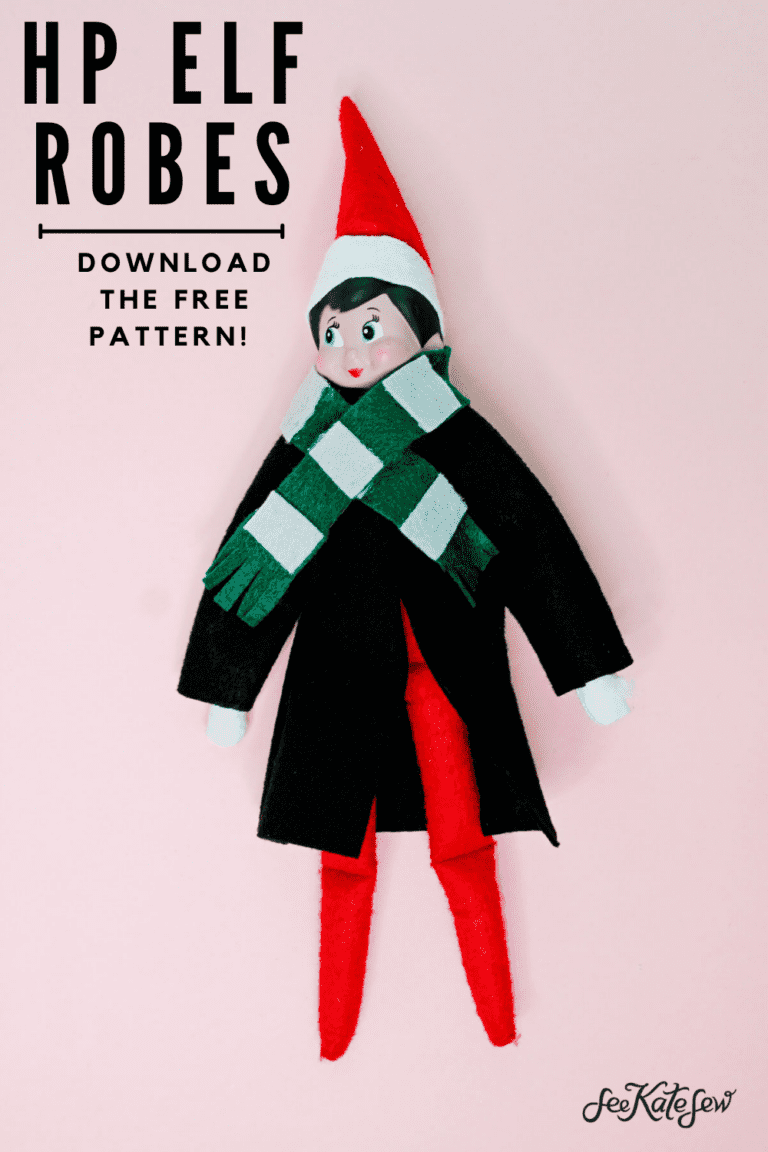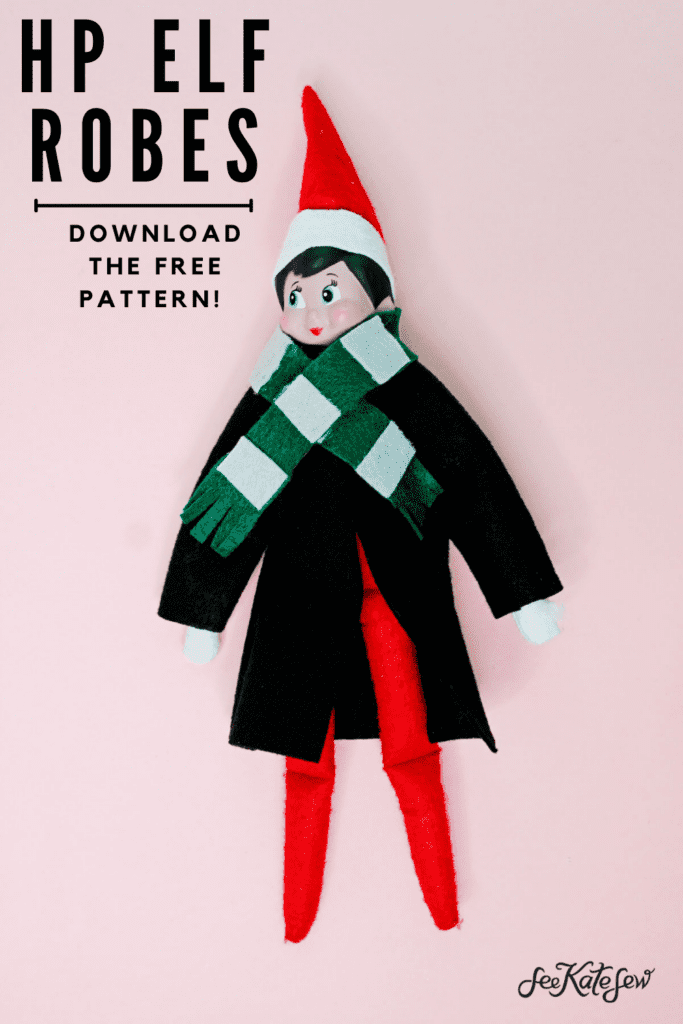 Elf Mermaid Tail
Every Elf needs a no-sew mermaid tail! Add pretty scales with iron-on vinyl for a shiny tail.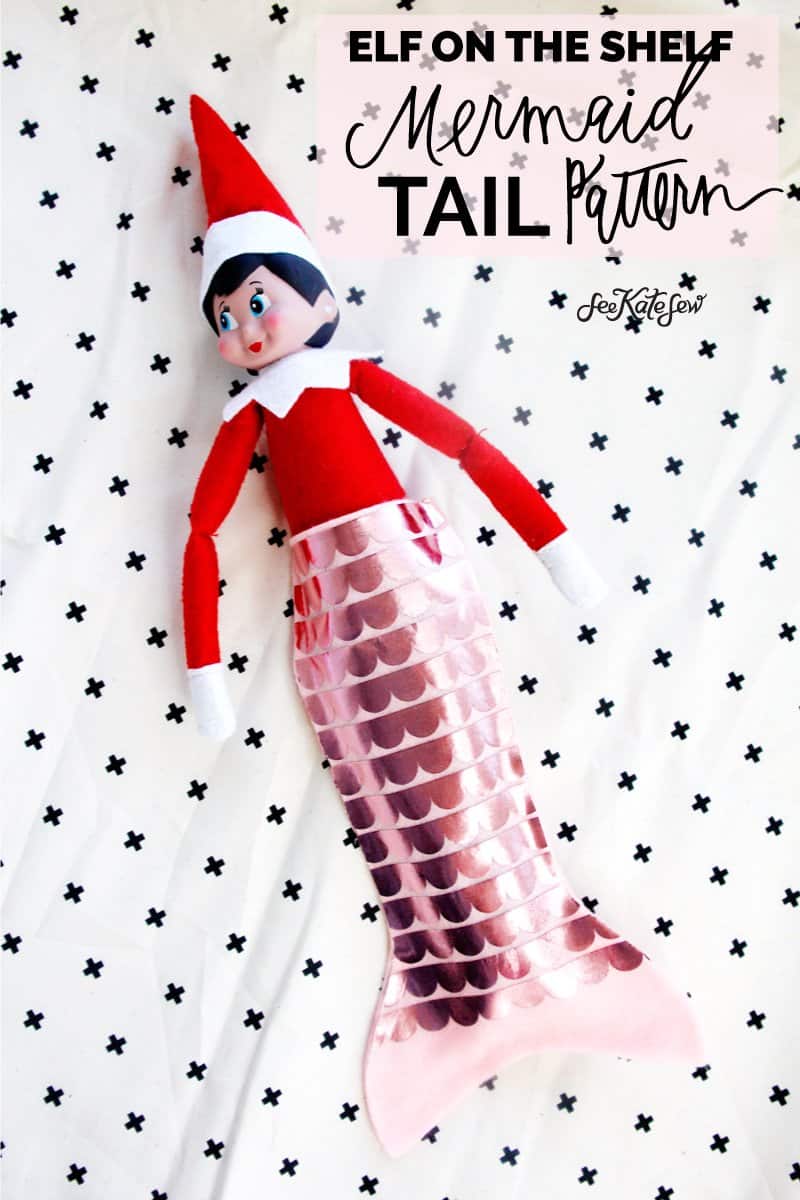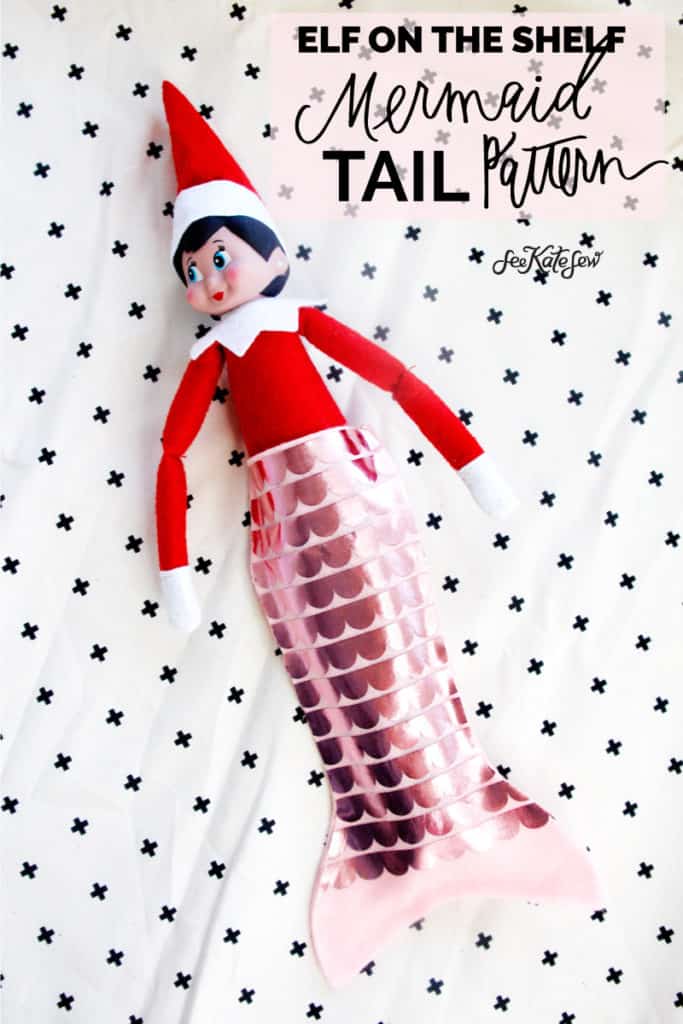 Elf Skirt Pattern
This skirt is another no-sew project and it's perfect for a holiday elf bash! Add a bow for an extra fancy skirt or a poodle cutout for a 50s look.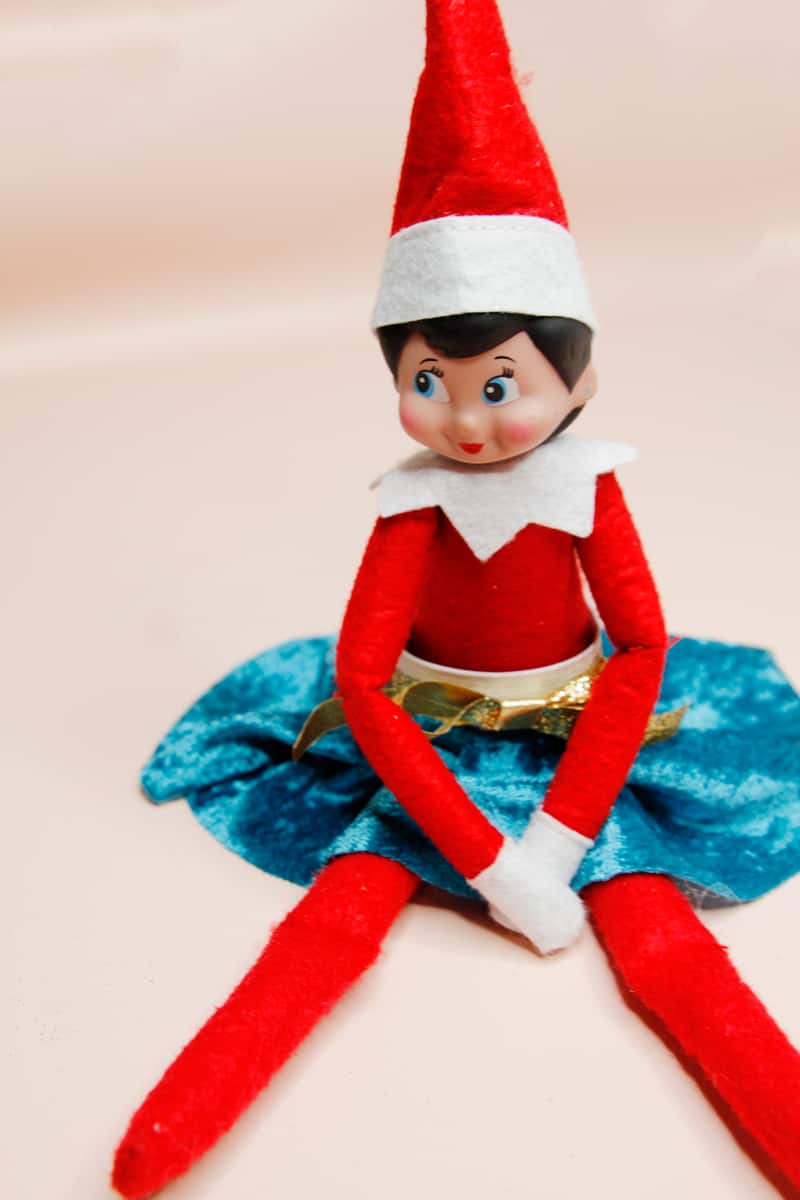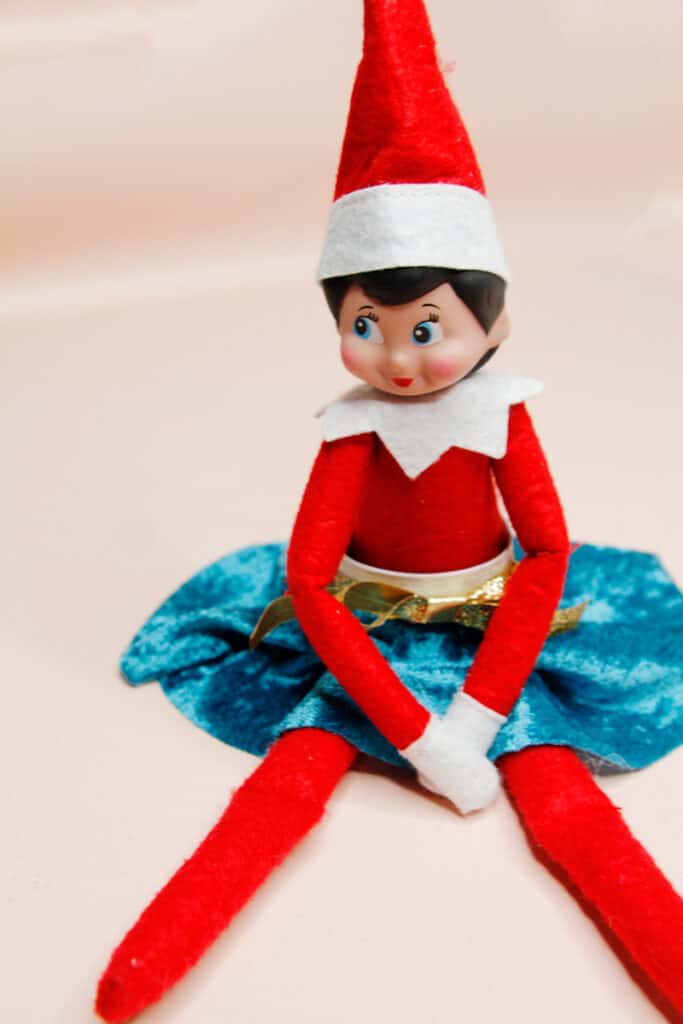 Bathrobe and Cucumbers
Relax with a white bathrobe made of quilt batting. This download includes the printable cucumbers! Fill up a gravy boat with marshmallows for a bubble bath.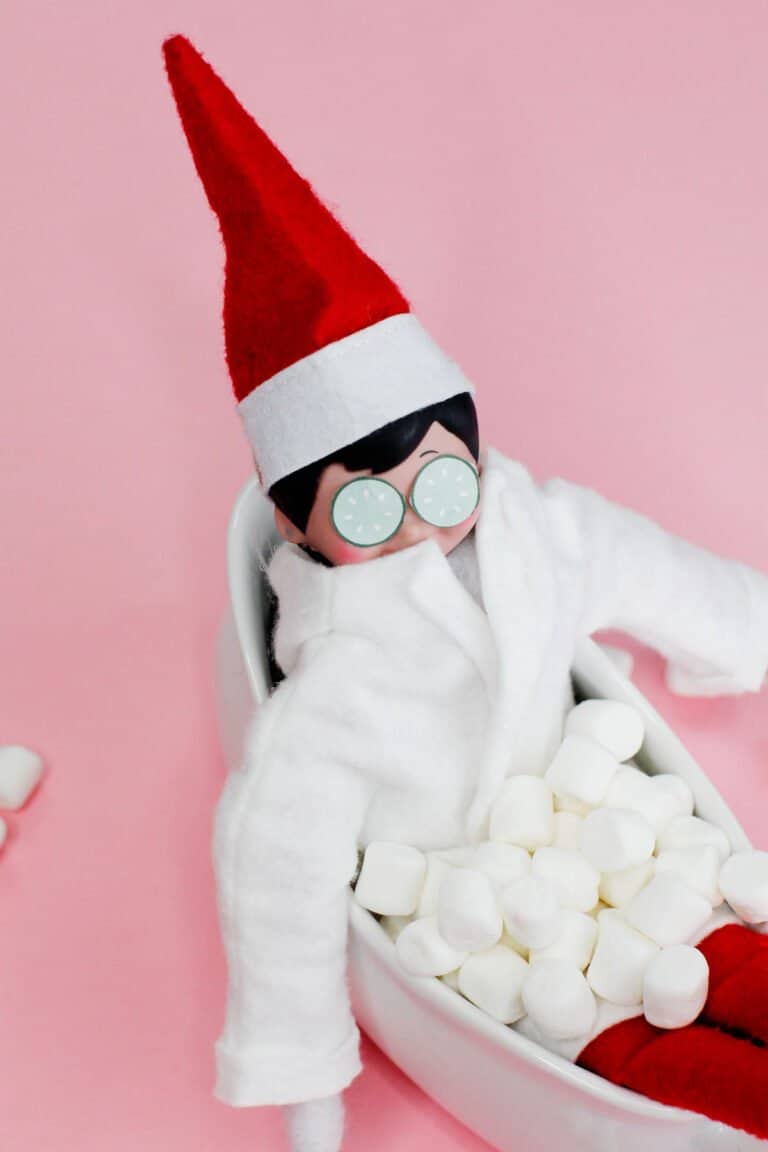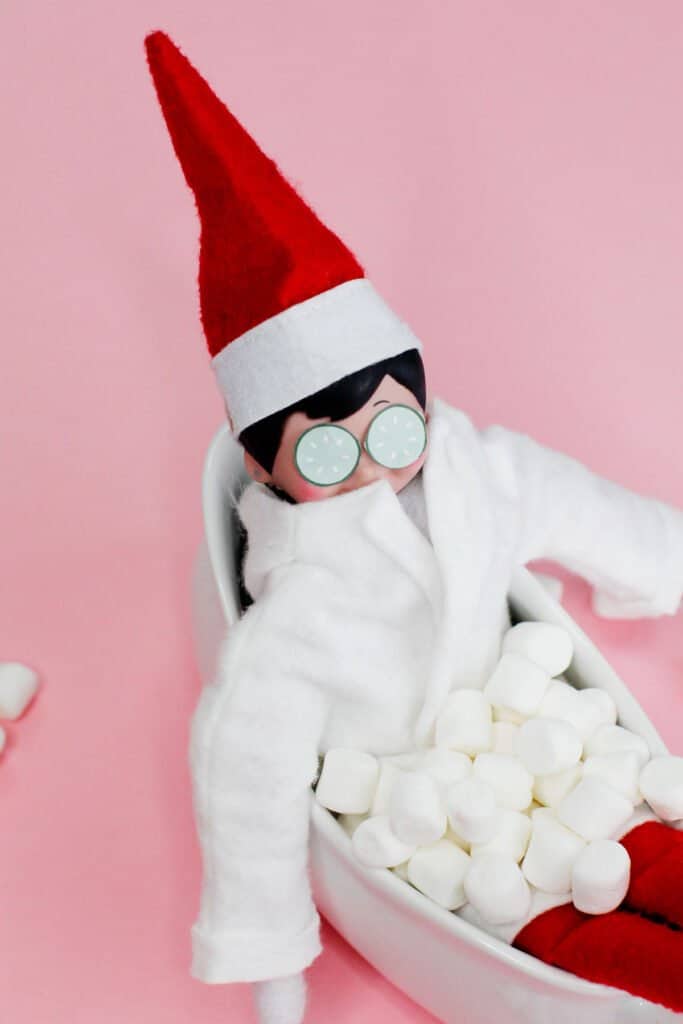 Apron Pattern
Let's get baking! Sew a reversible elf apron with Christmas fabric.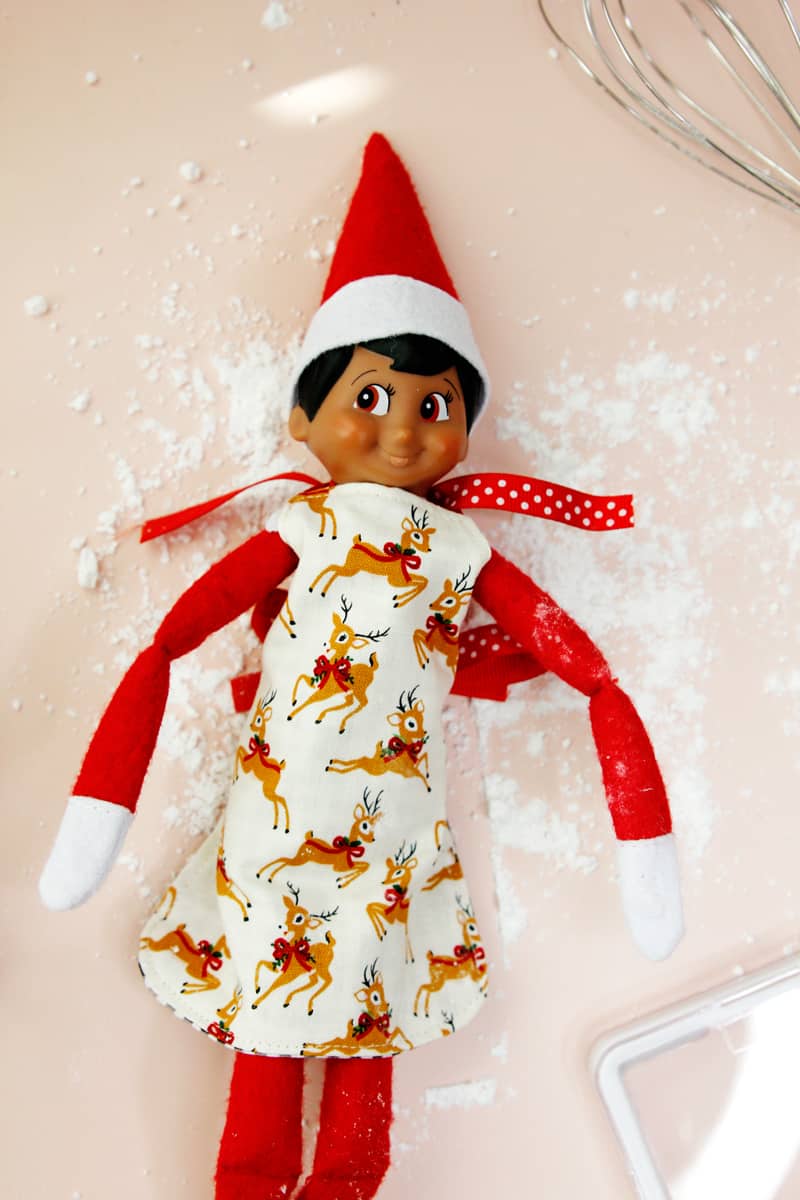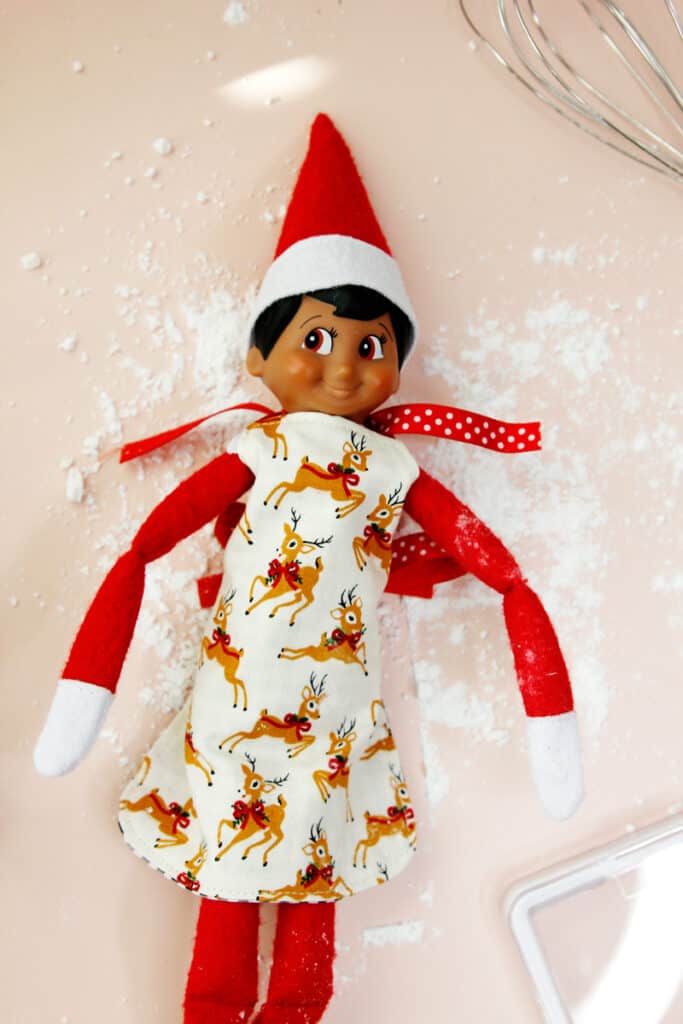 DIY Elf on the Shelf Accessories: Sleeping Bag
Sleepover at Sparkles house! Make a sleeping bag for your elf. These also fit Barbies and similar dolls.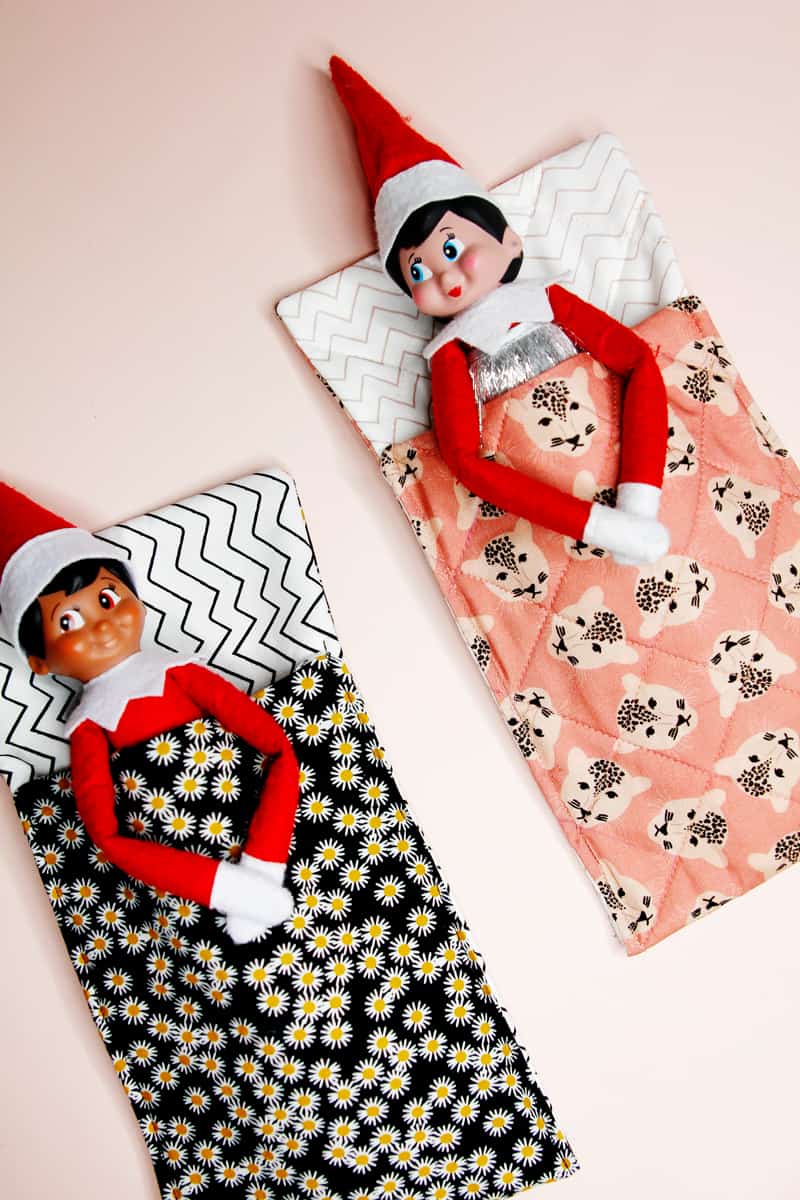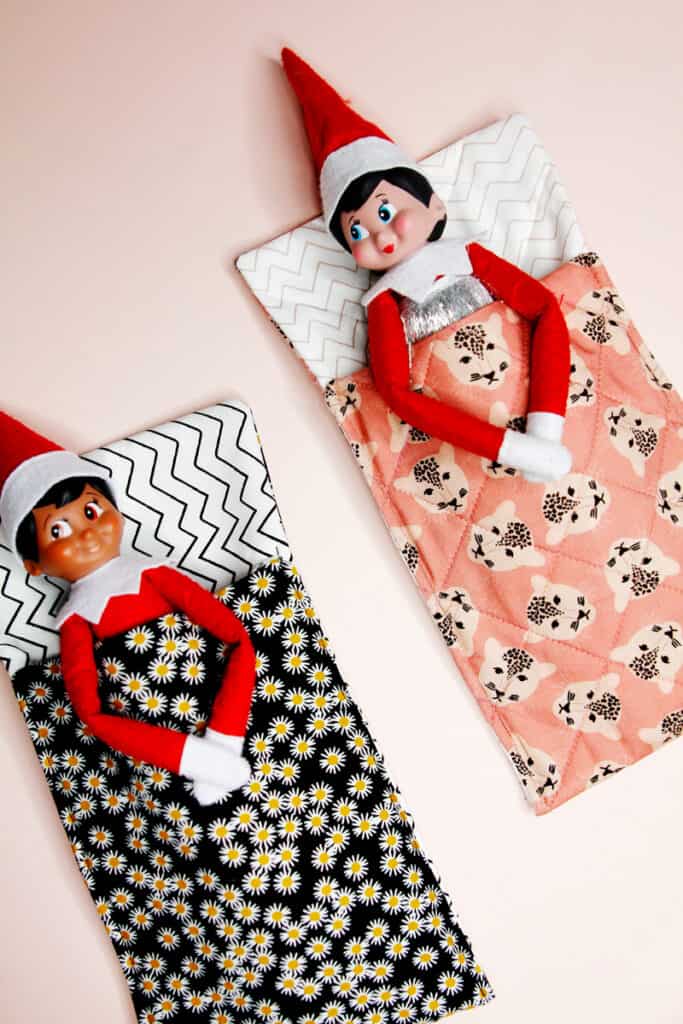 I hope these DIY Elf on the Shelf accessories help get you through the elf season without too much forgetting! Share your ideas in our See Kate Sew Facebook Community Group!