Making elf babies was so fun I made another accessory – an elf on the shelf mermaid tail pattern! This felt mermaid tail is another super quick no-sew project that you might already have the materials for!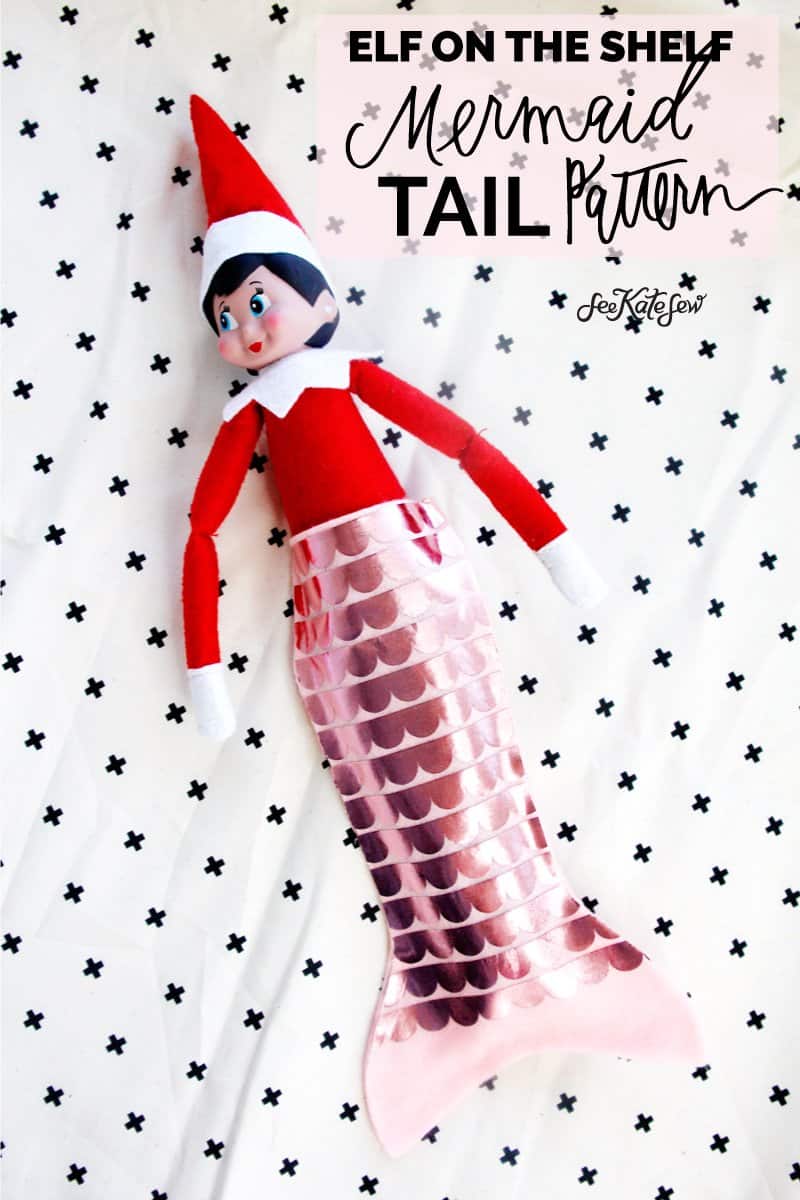 If you have a mermaid lover at home, you can also make a kid-size mermaid tail with THIS FREE PATTERN!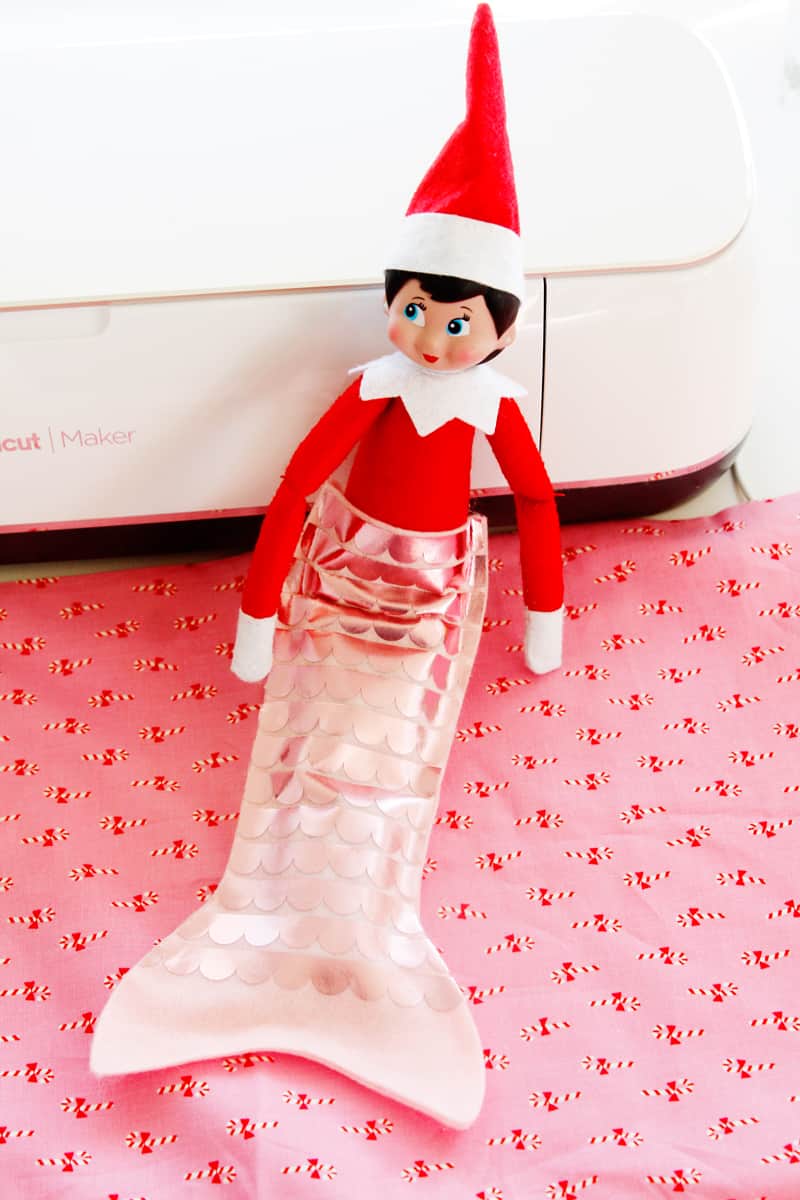 I added iron-on vinyl mermaid scales and made a quick video to show you how to make it! You can download this free pattern as an SVG file so you can upload it to Design Space and have your cutting machine cut it.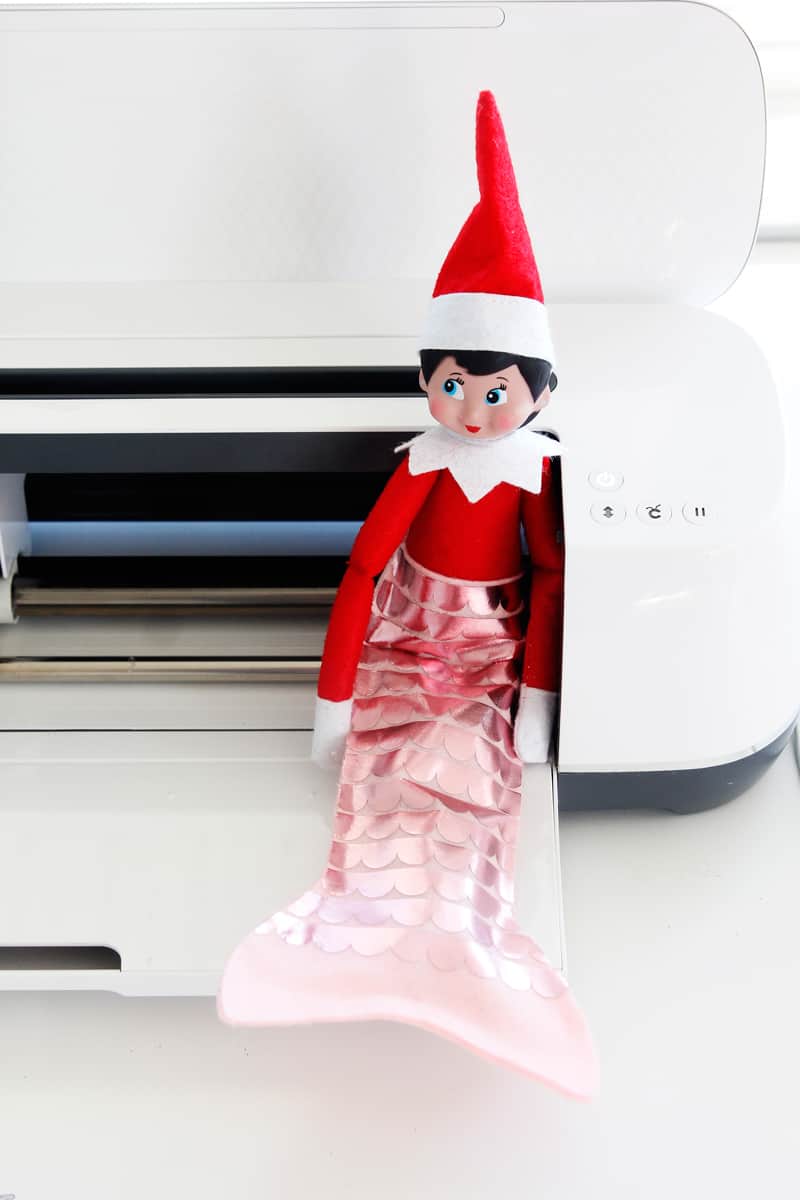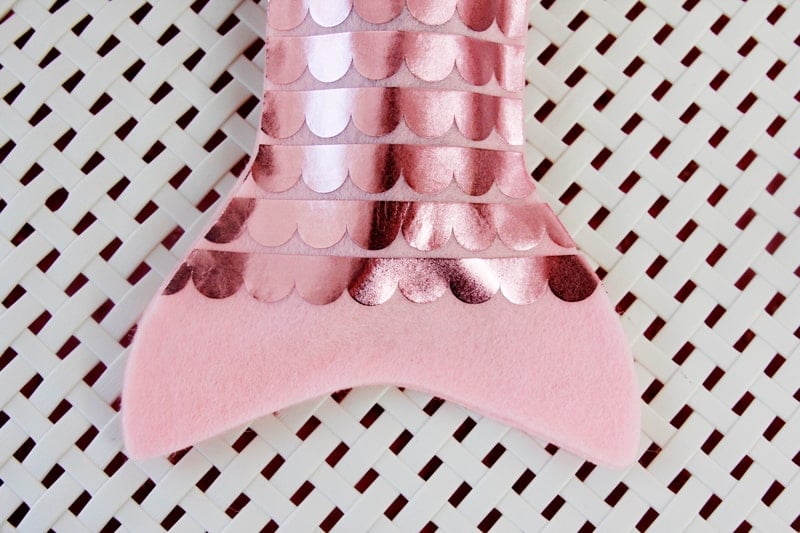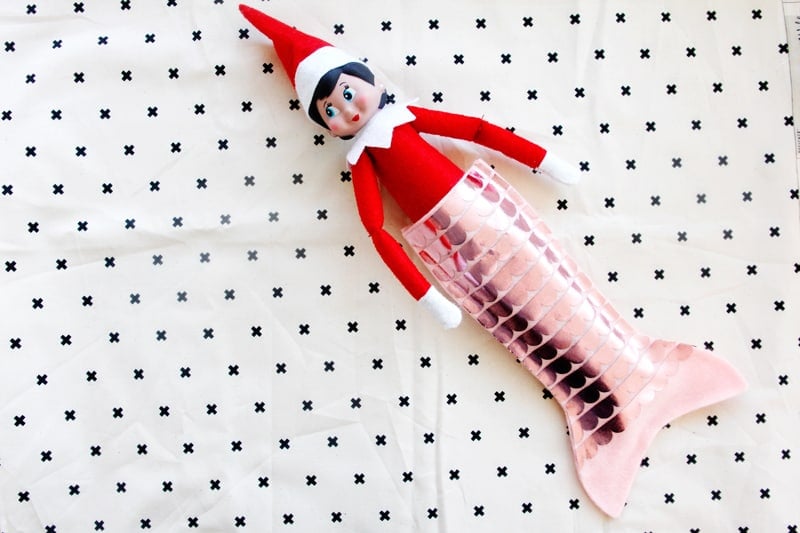 Materials//
Or download it in PDF form and print it out on your home computer! I think our elf must have snuck into my craft room to make this for herself! ;) This size tail will also fit other similarly sized dolls, like Barbies!
Elf Mermaid Tail Materials
-2 sheets pink acrylic felt
–Pink Foil iron-on vinyl
–Cricut Maker
–Cricut EasyPress 2
-glue gun + sticks
-SVG files or PDF, pick below to download!
DOLL MERMAID TAIL VIDEO
ELF MERMAID TAIL INSTRUCTIONS
Upload the files into Design Space, or print the pattern out. Cut 2 pieces from felt. The Cricut maker should be set to cut "Acrylic Felt" with the pressure at "MORE."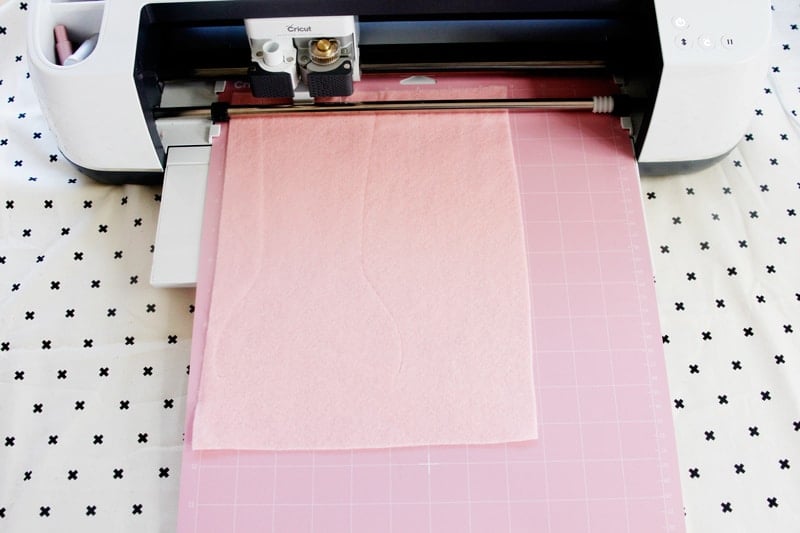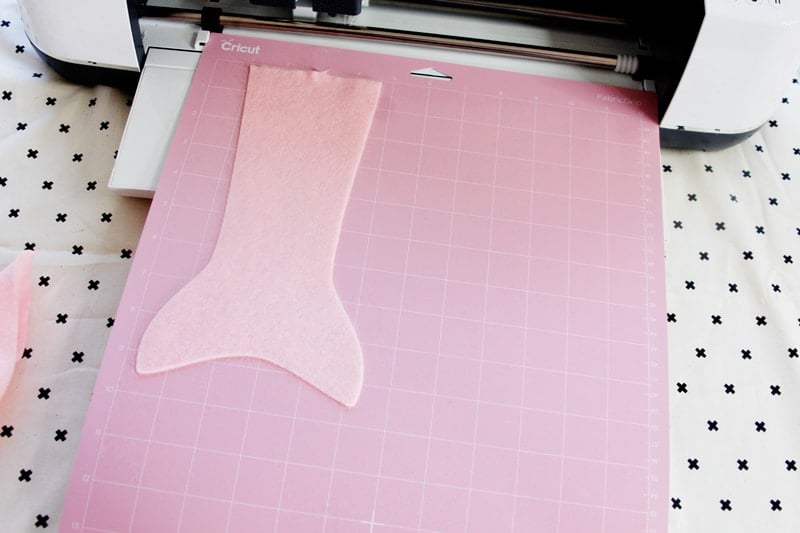 Cut iron-on vinyl out also!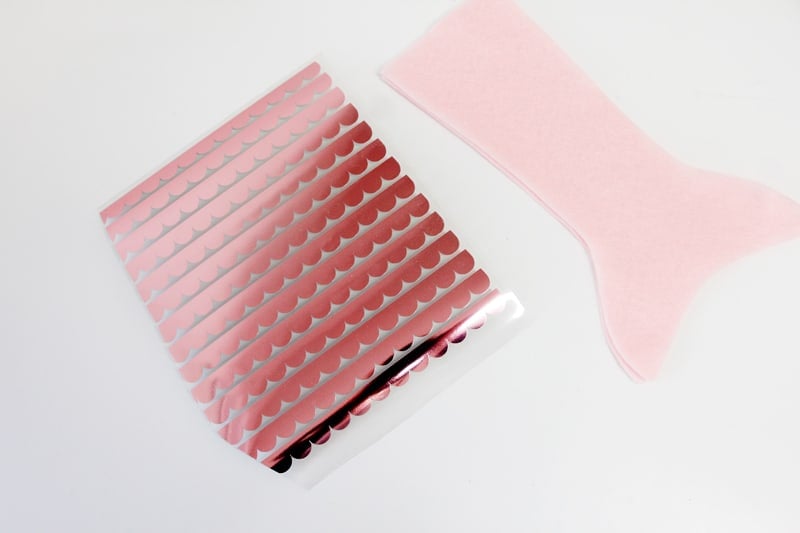 Lay the iron-on vinyl on one of the mermaid tail pieces and press it down so the transfer paper sticks to it.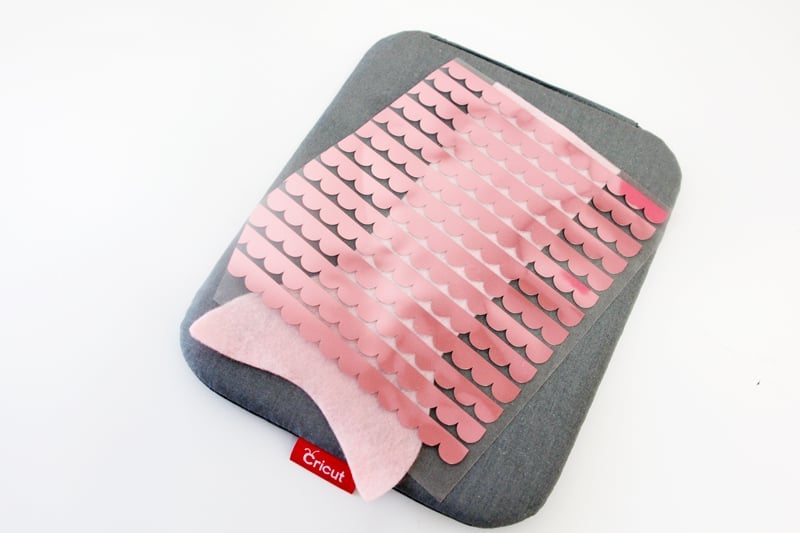 Trim around the edges.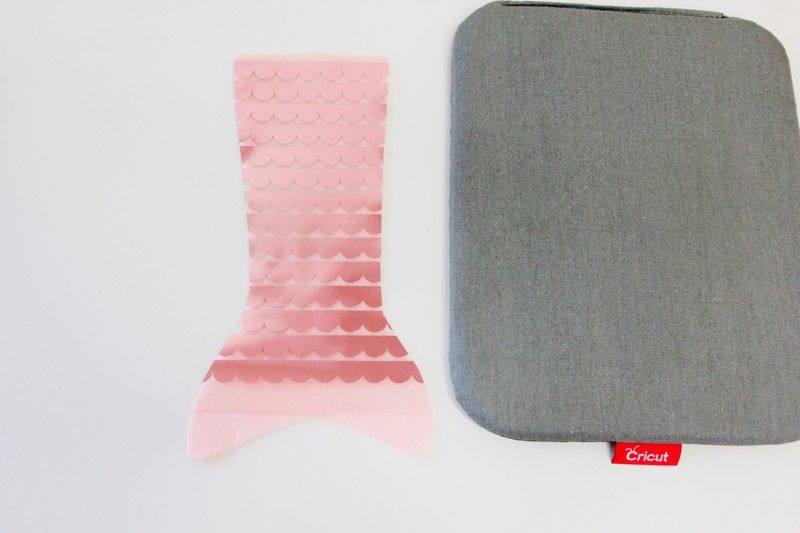 Use the EasyPress 2 to fuse vinyl down. The settings for foil on felt are 295 degrees. Preheat felt for 5 seconds. Then heat with vinyl for 30.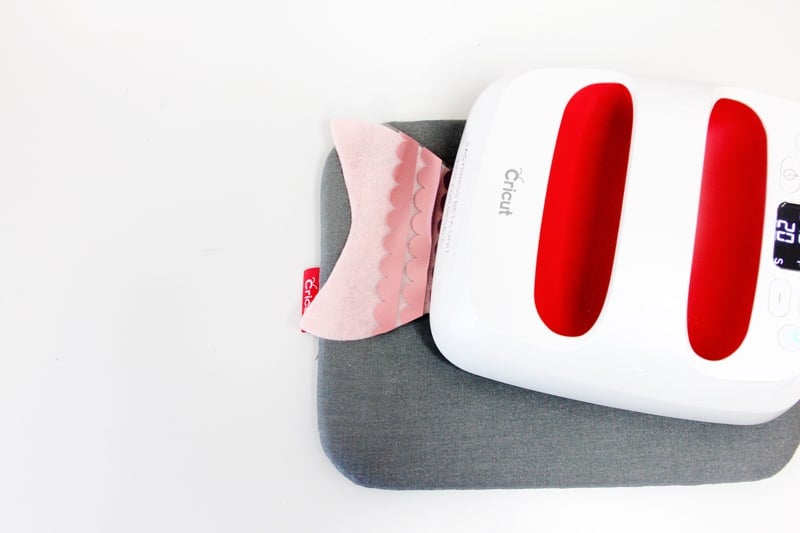 Allow to cool before peeling.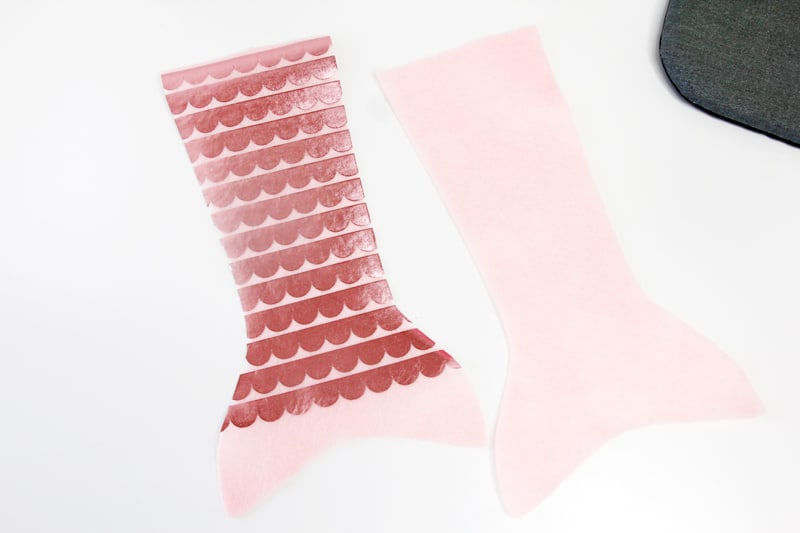 Use hot glue gun to glue the layers of felt together around all the edges except the top!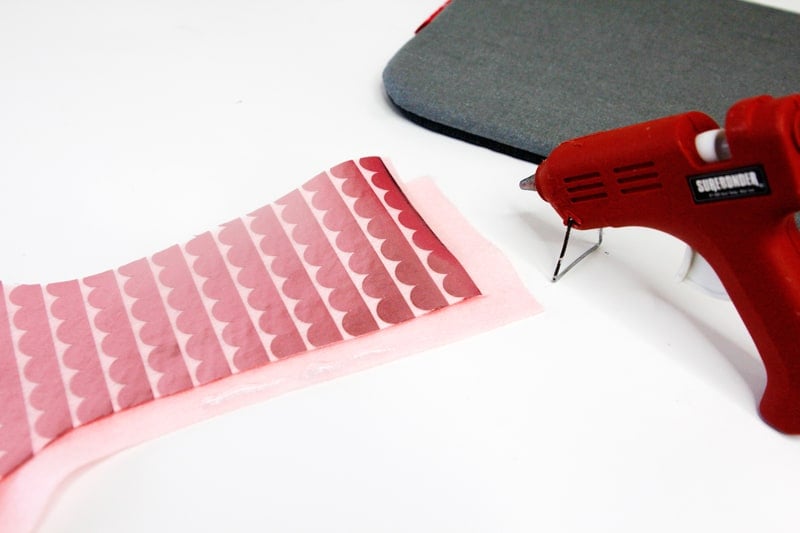 Done! Now stuff that elf inside and find a new spot for her!