Make this fun Harry Potter Elf on the Shelf scene with a super simple tutorial! This post includes an Elf Harry Potter robes and scarf tutorial so you can make your own! Use a sewing machine or use hot glue for a no-sew version!
These Christmas elves are so fun for kids! Add Harry Potter-themed elves to your elf on the shelf calendar! This is next level fun for any Harry Potter fan and the whole family will love it!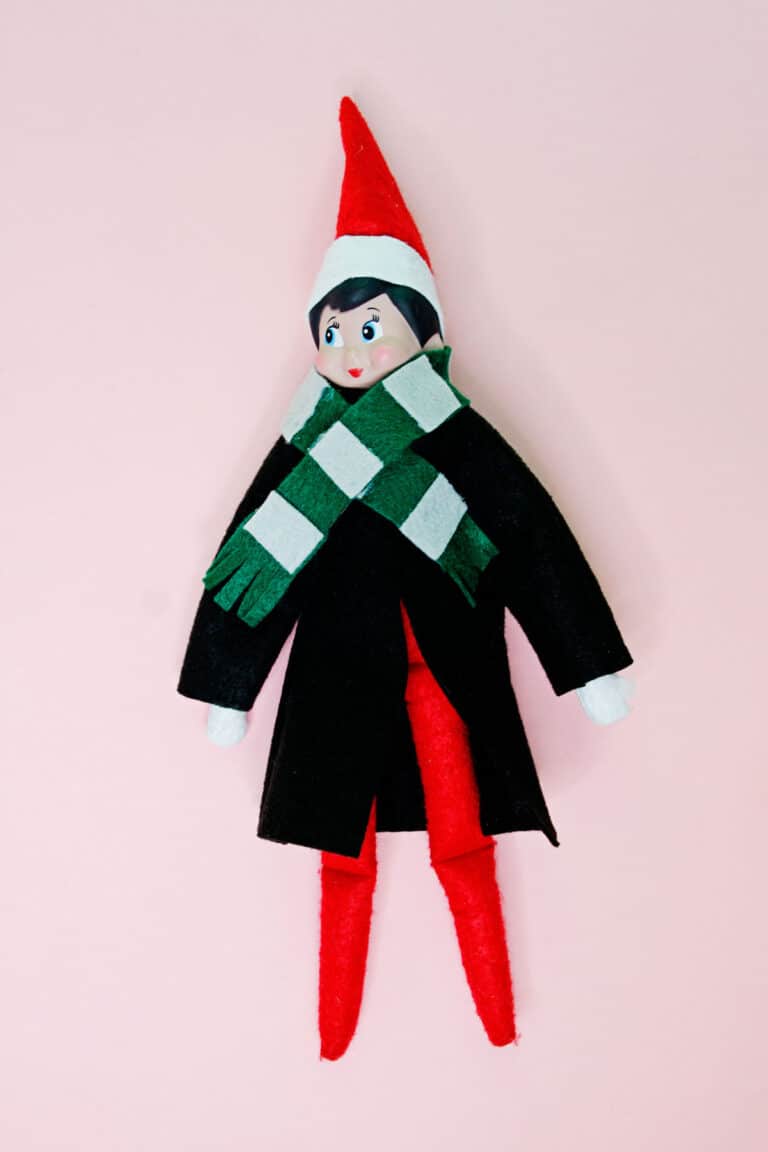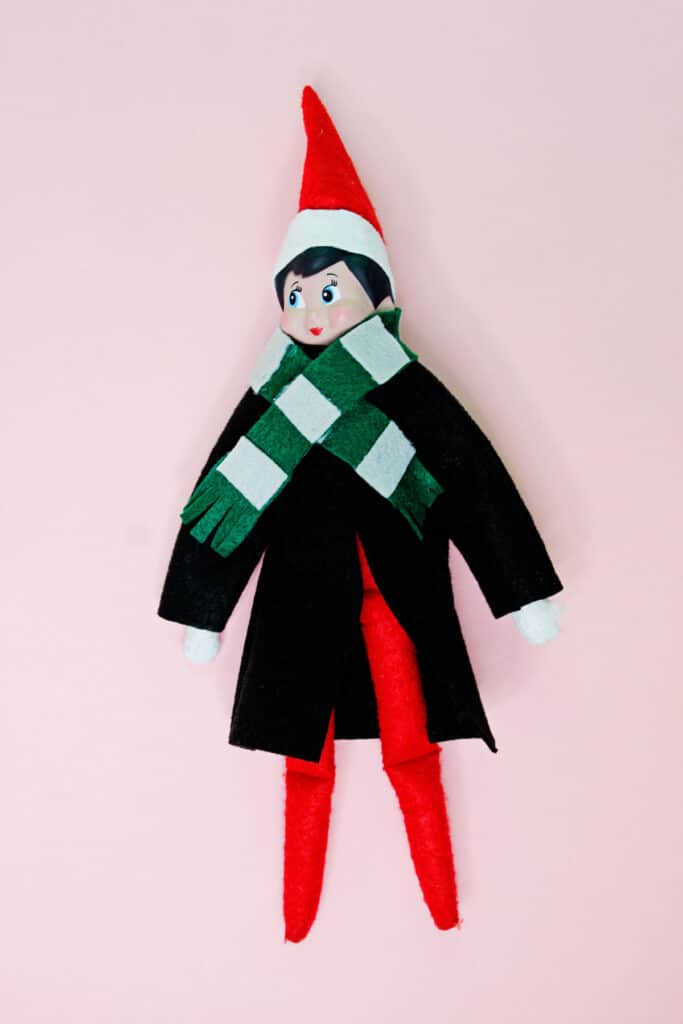 Choose your favorite house colors and make a scarf to go with it! We did a Gryffindor (red and yellow) and Slytherin scarf (green and grey) for our two elves. Choose yellow and black for Hufflepuff or blue and yellow for Ravenclaw.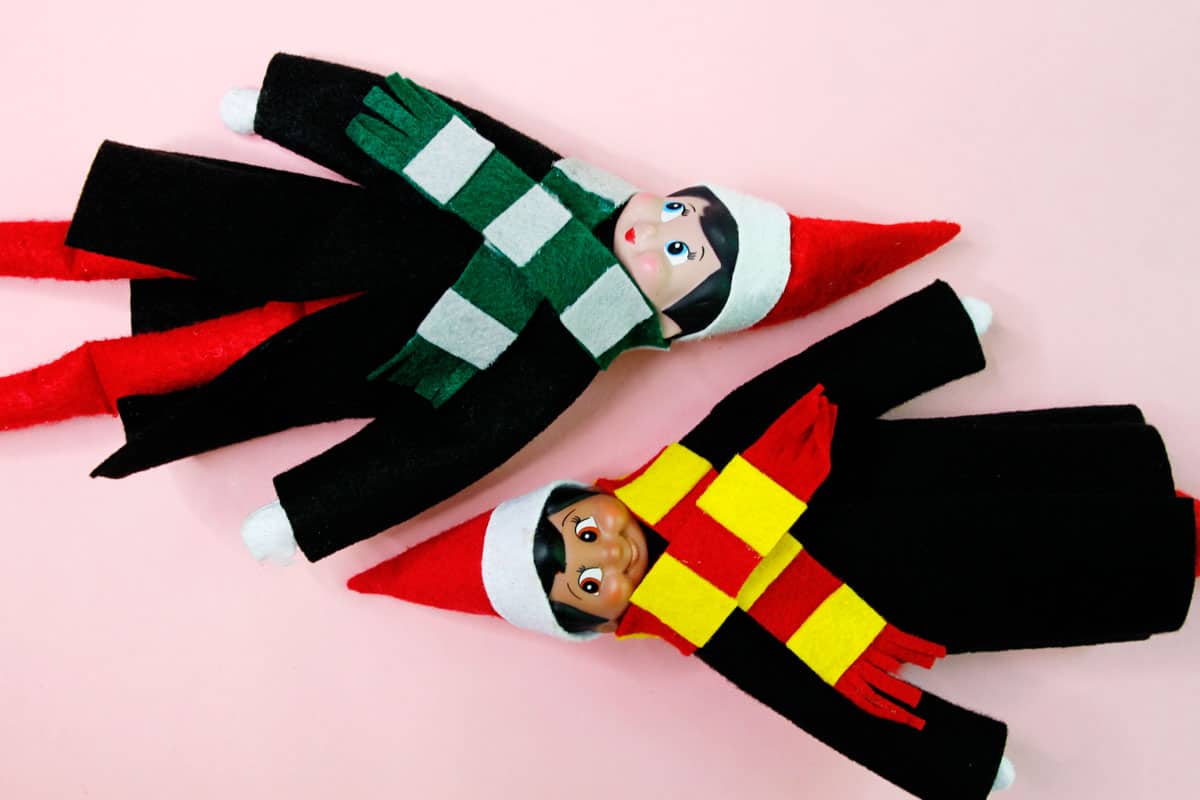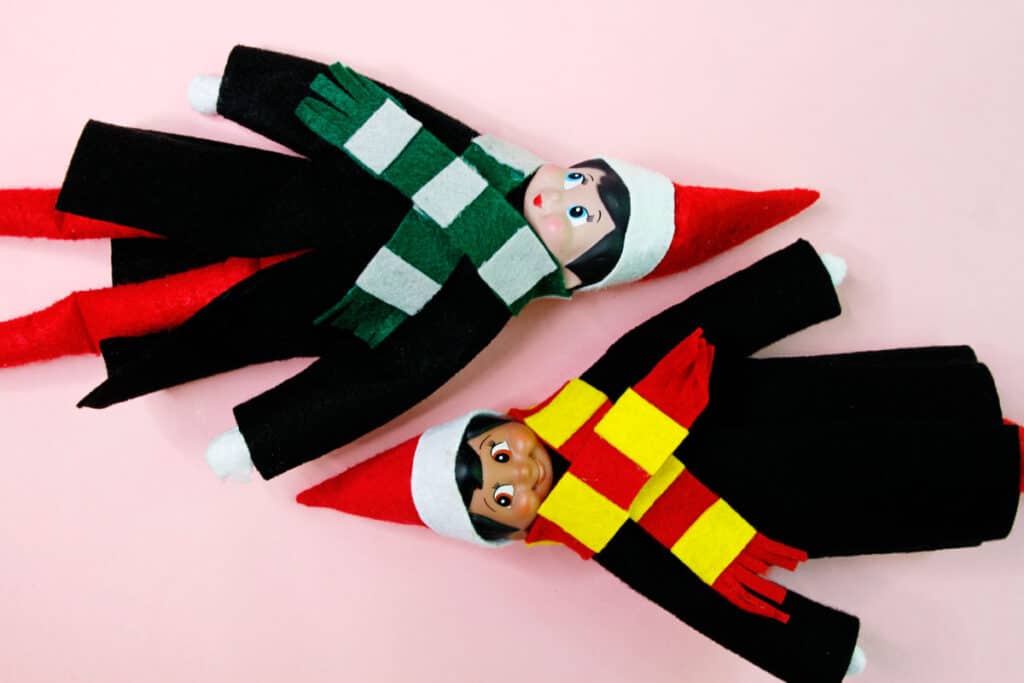 These Harry Potter robes will add a little magic to your December celebrations. Planning a harry potter movie night? Dress up your elves in their Hogwarts house colors and Harry Potter outfit for extra fun!
You will definitely be on the nice list with Santa for making an adorable Elf Harry.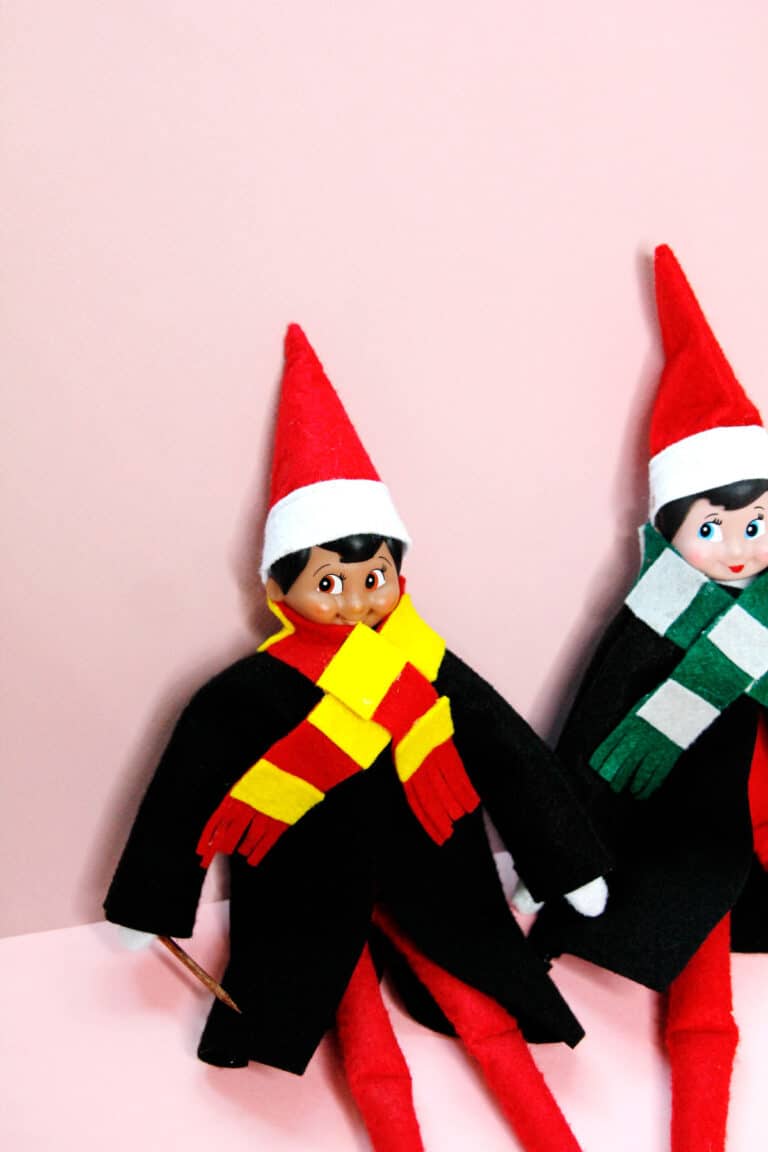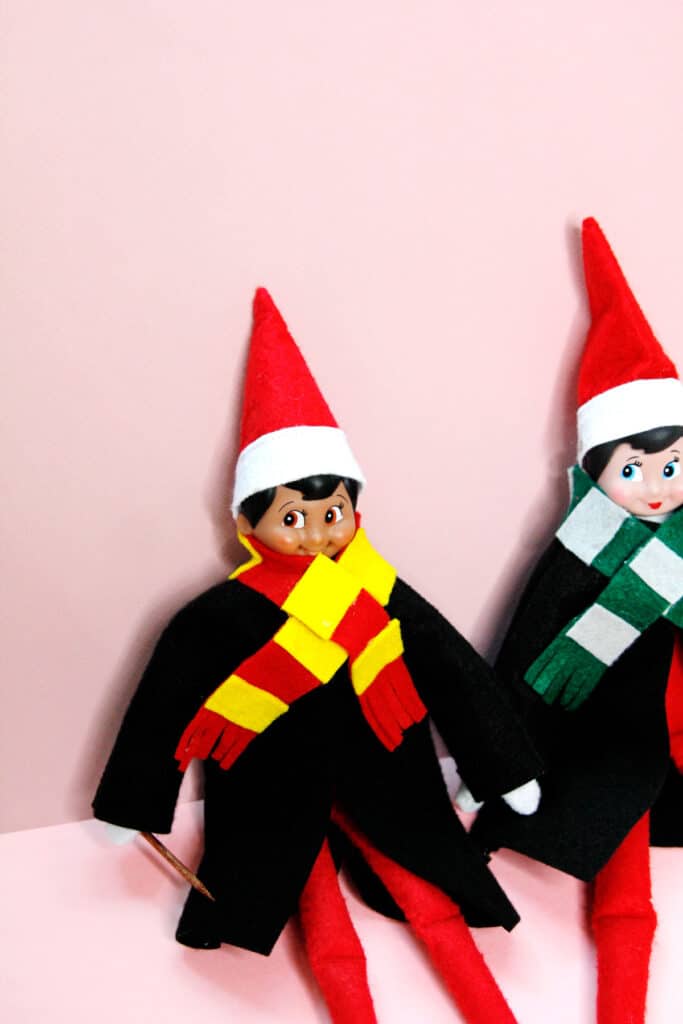 Elf Harry Potter Materials
Acrylic felt sheets in black and 2 different colors for scarf

2 sheets required for each robe
1 sheet each for house colors

Hot glue gun
Templates, see below
Bamboo skewer for wands
To make this little scene more magical, have your elves bring chocolate frogs(affiliate links) or jelly beans from the Hogwarts express! Rack your brain for more creative ideas to go along with this project. As a bonus, add an easy wand made of a painted skewer stick or make a broomstick with pine straw and a stick!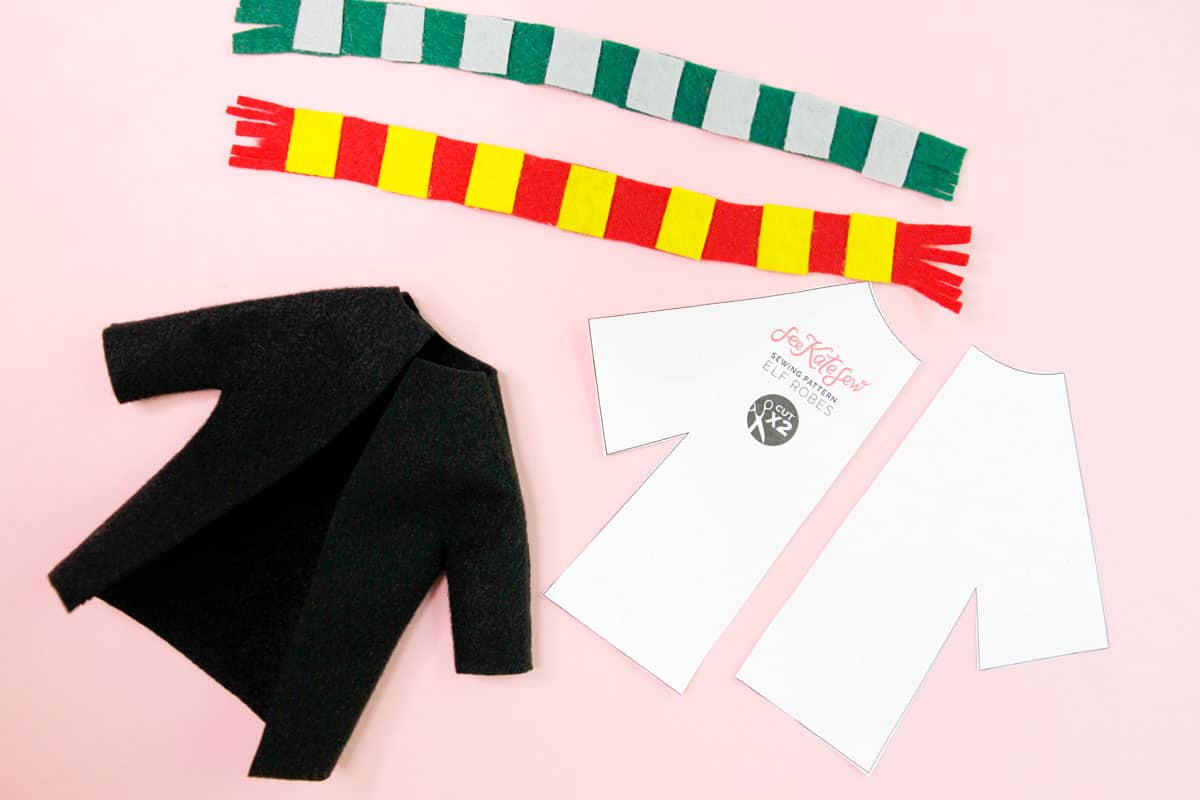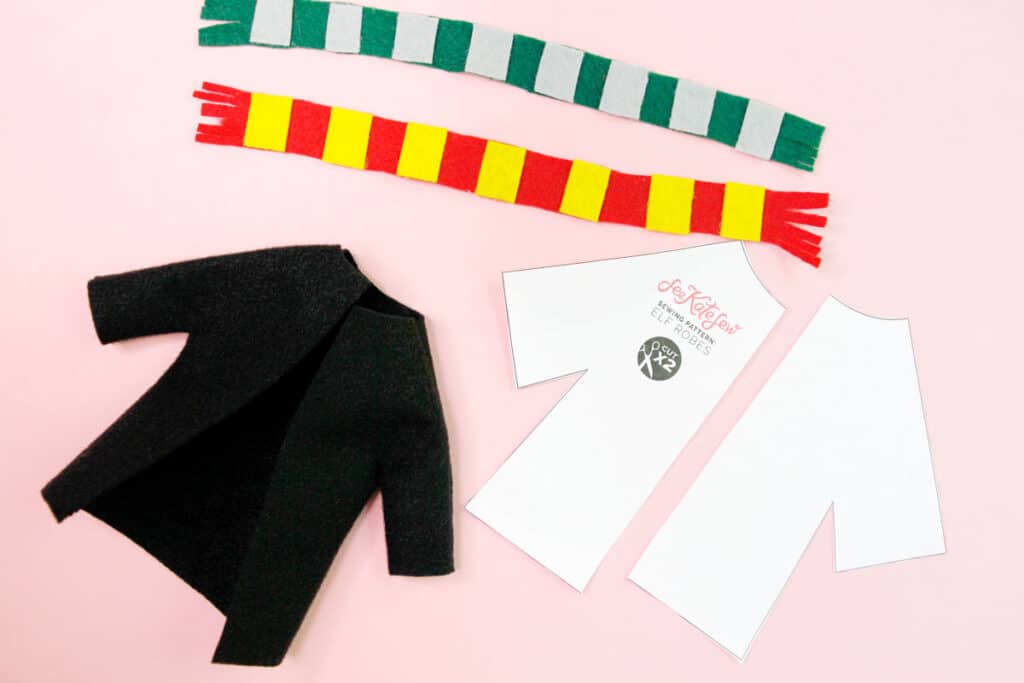 Elf Harry Potter Robes Template
Download the Harry Potter Elf Robe template by clicking the button below and signing up for the See Kate Sew newsletters. Print the pattern out at 100% or DO NOT SCALE. If the 1″ box on the pattern measures 1″, you printed it correctly.
Make Elf Hogwarts Robes
Use a 3/8″ seam allowance.
Cut two robe pieces. Cut the front piece in half down the center.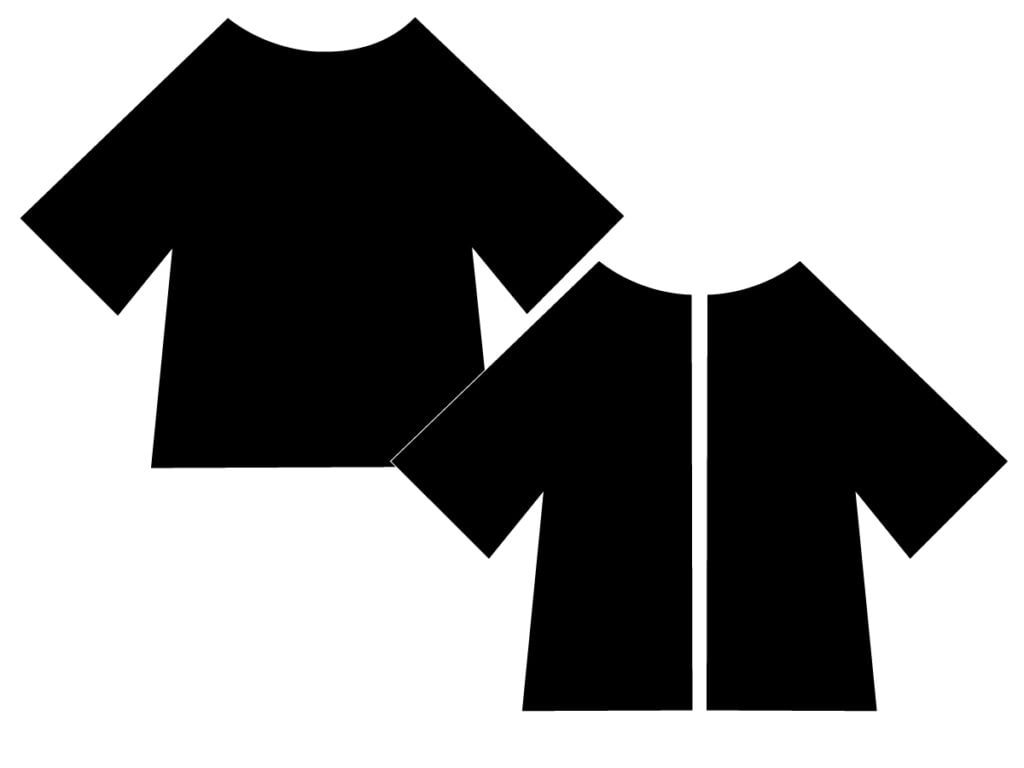 Pin robe pieces together, lining them up at the shoulders and underarm/side seam. Sew the side seam, underarm and shoulder seam. Be sure to backstitch at each start and stopping point.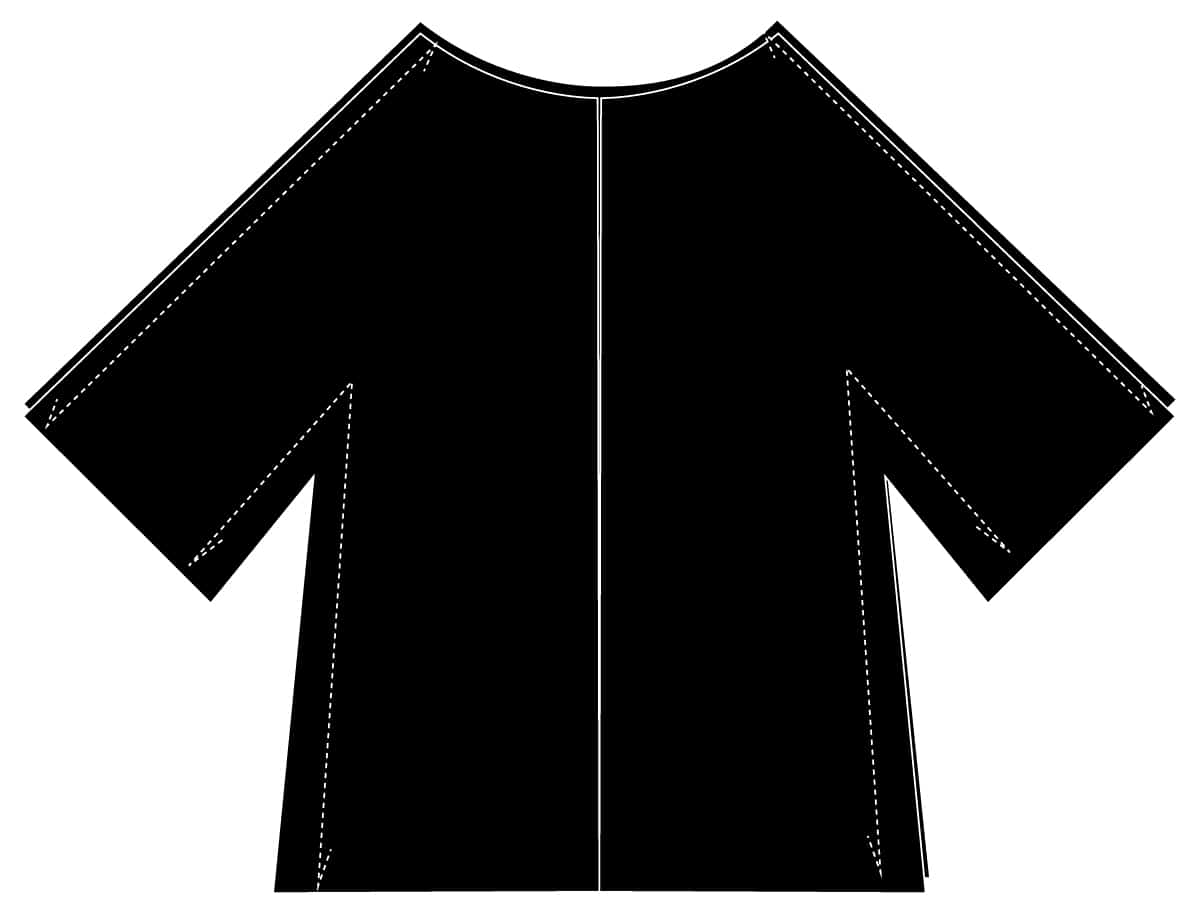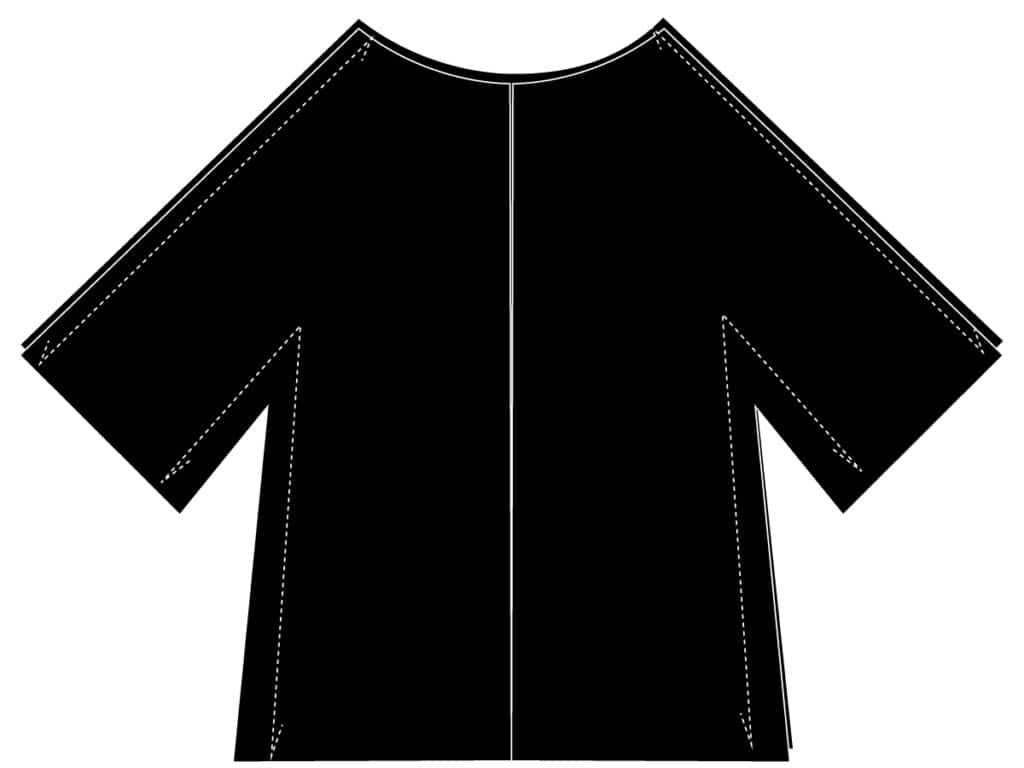 Clip the seam allowance at the corner under the arm. Trim seam allowance down to 1/4″ and turn right side out. Press with a cool iron or leave under a pile of books to help the robes stay flat. Be careful to not melt the felt.
Elf Scarf Dimensions
Cut a strip of felt 12″ long by 1″ wide. Then cut the contrast felt into little rectangles about .75″ by 1″.
Cut fringe on the short ends of the scarf, about 1″ into the felt. Then glue contrast pieces on top.
Similar Content and Elf Crafts