If you need a quick last-minute costume, just throw this EASY, no-sew Hogwarts scarf over a black coat or dress! You'll instantly look like a Hogwarts student with this Harry Potter scarf pattern! The DIY Harry Potter scarf is made of fleece and can be created in any house color scheme!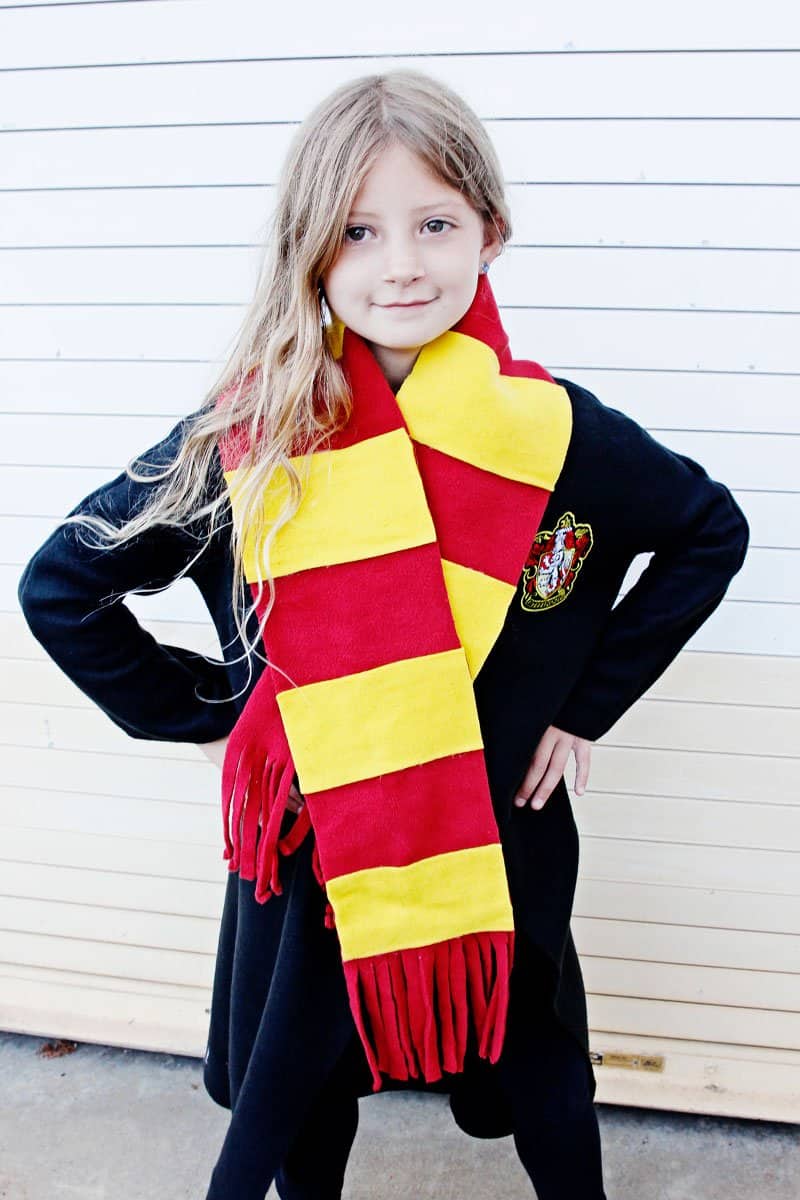 DIY Harry Potter Scarf
I love the bold Gryffindor scarf because it totally makes the homemade Harry Potter costume! Just add a pair of HP glasses and wear all black from your closet for a low-cost and SUPER FAST costume!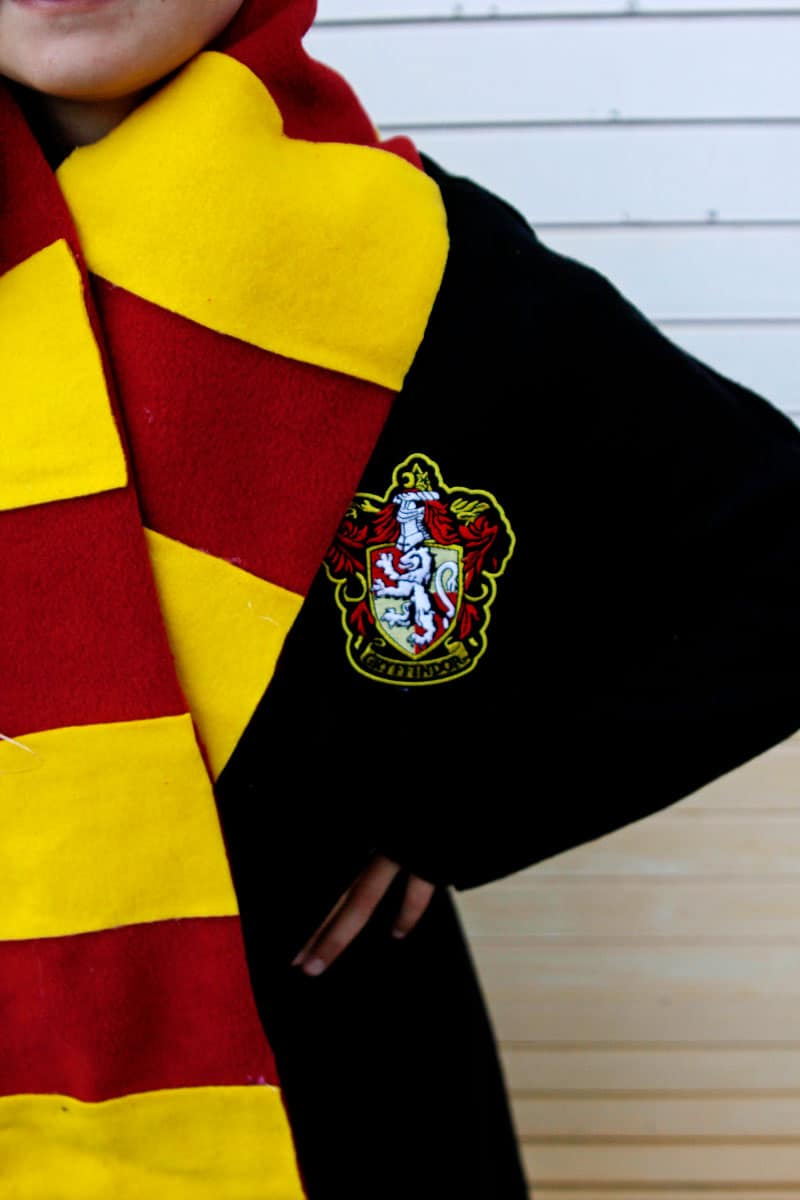 Of course, if you want a full Harry Potter costume, check out the Harry Potter robe post with free pattern download!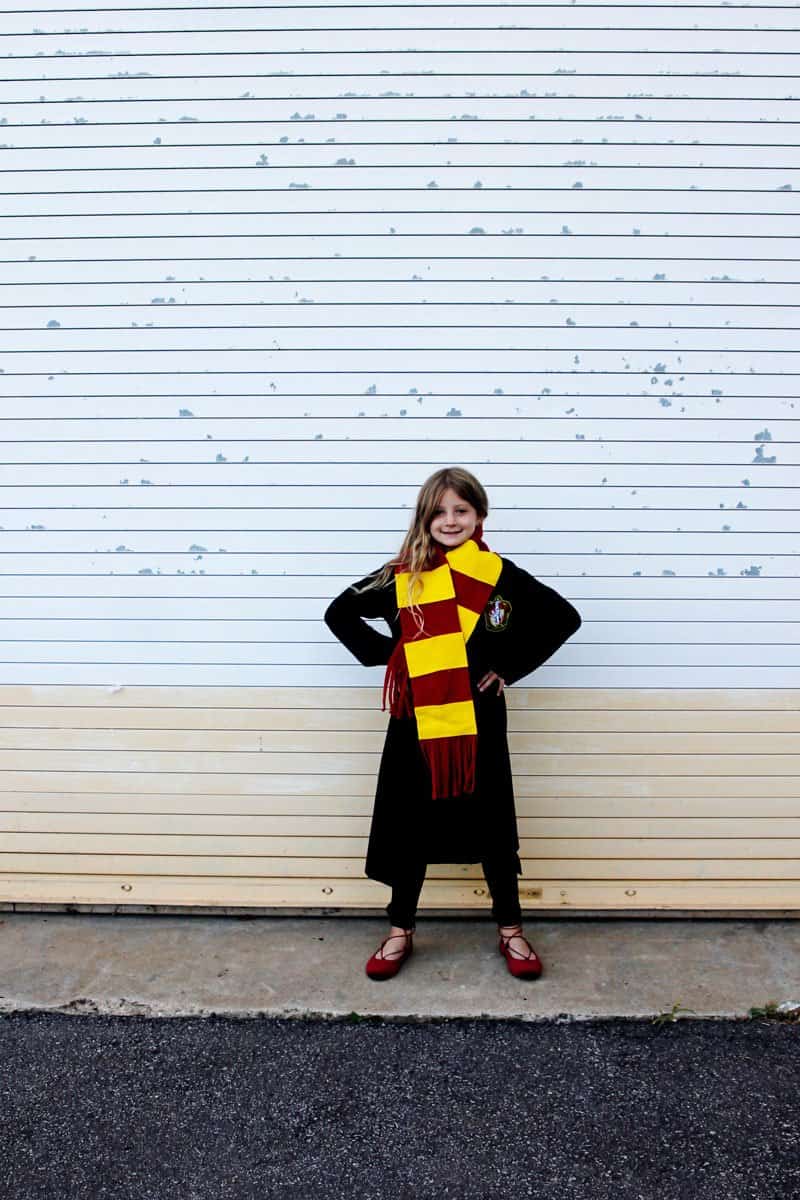 Harry Potter Hogwarts Scarf Materials
Fleece in house colors

1/4 yard background color and 1/4 yard secondary color

Hot glue gun
Sewing scissors or rotary cutter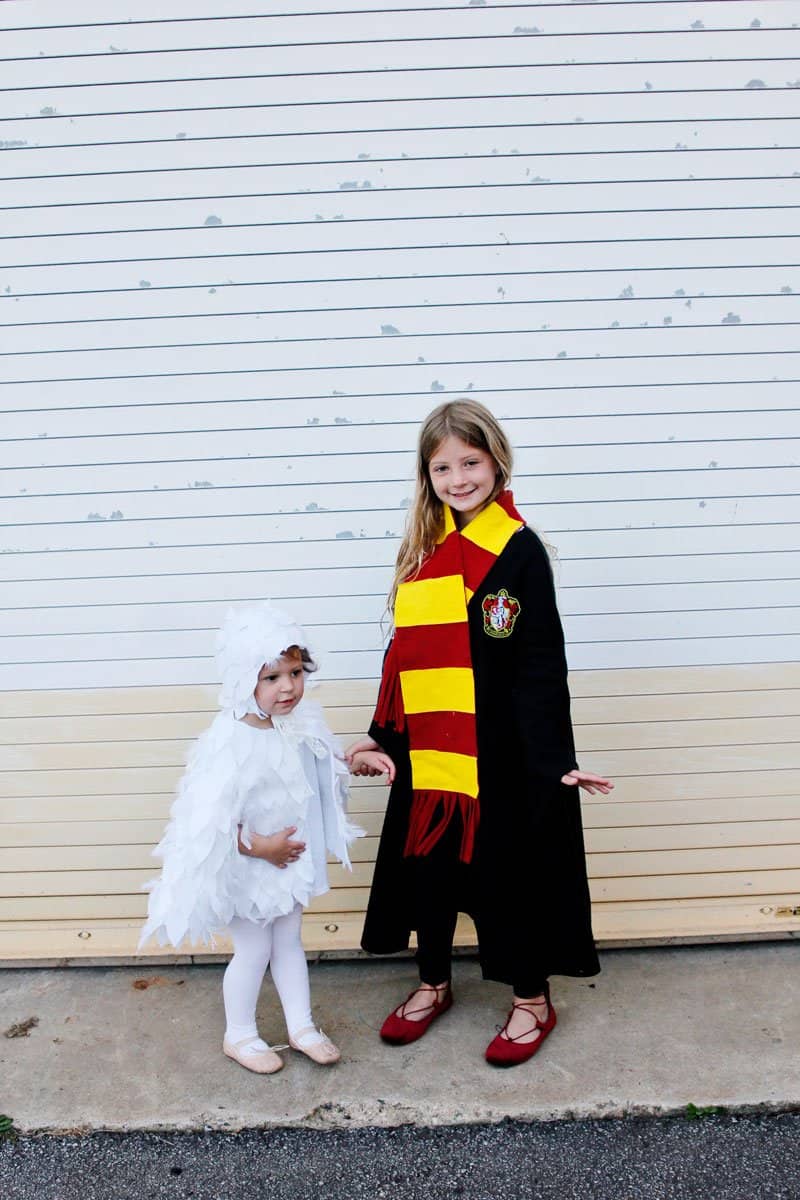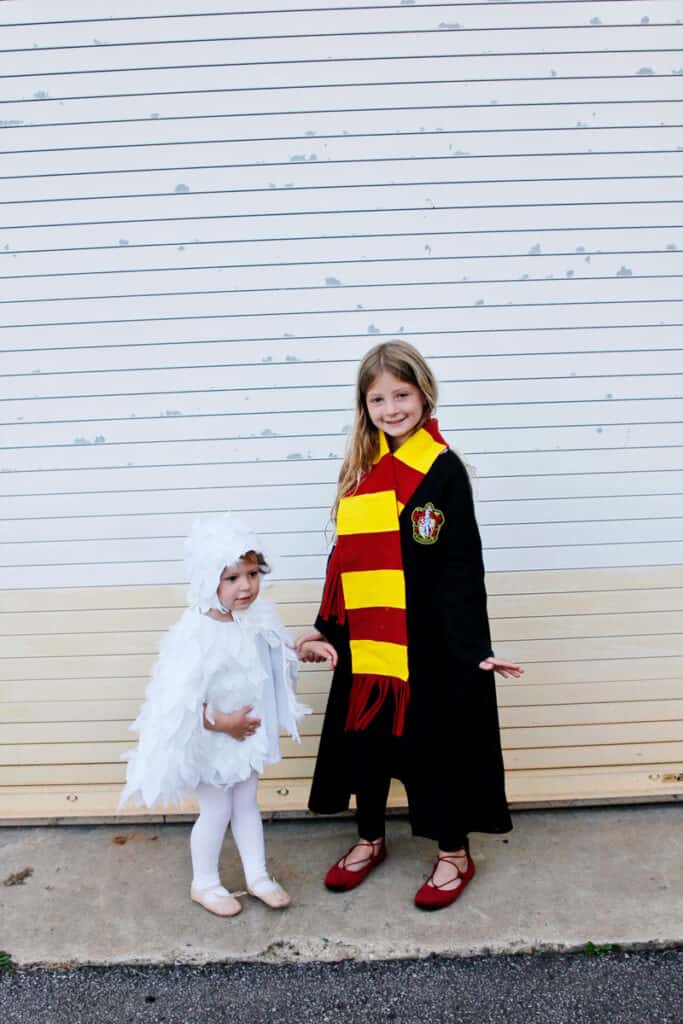 Harry Potter Scarf Pattern
Start by cutting a strip of red fleece fabric 6″ by 60″.

Cut about 7 yellow rectangles 6″ by 3.5″ for the bands of color.
No Sew Fleece House Scarf
Measure 5″ up from each short edge of your scarf and create fringe using sewing scissors. Sharp scissors will make this step easier.

Cut fringe about 1/4″-1/2″ wide – about 10-15 pieces of fringe will fit. Repeat on the other short edge of the scarf.

Use a hot glue gun to attach the yellow coordinating fabric to the base scarf. Attach the first yellow block right above the fringe on one side of the scarf. Make sure you glue well around the edges so it doesn't flip up.

Use another block of yellow as a spacer, then glue another down. Pick up the spacer and repeat until you get to the other side of the scarf. If your blocks don't fit perfectly you can trim down the other side of the scarf and redo the fringe – it's up to you!
Make one and share it in the See Kate Sew Facebook Group!
More Harry Potter Halloween Costumes