Make your own DIY Harry Potter Costume for any house with the house robe pattern. This robe pattern works for Harry, Hermione, Ron, Draco, Luna Lovegood and more! This simple Harry Potter costume is great for a group and simple to make.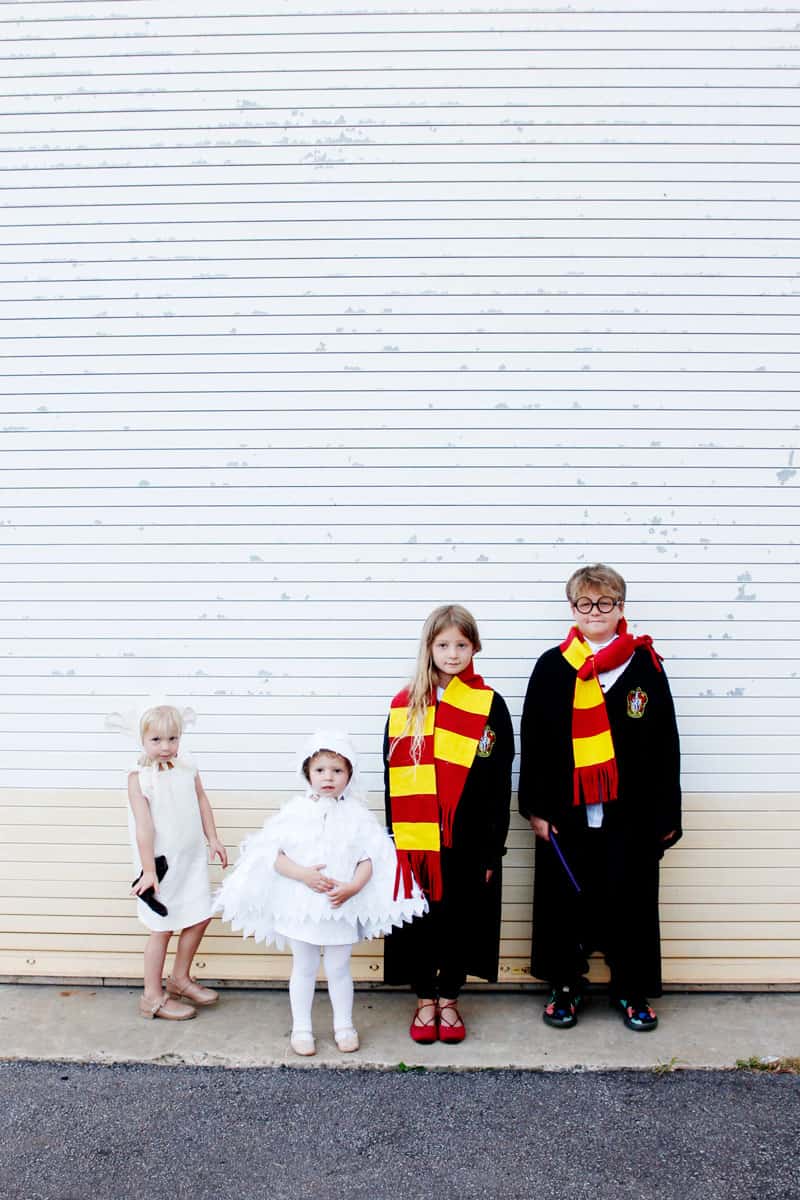 The DIY Harry Potter Costume is made for kids size around 8-14. If you need a larger or smaller size, you can trace the pattern down or draw your own similar pattern.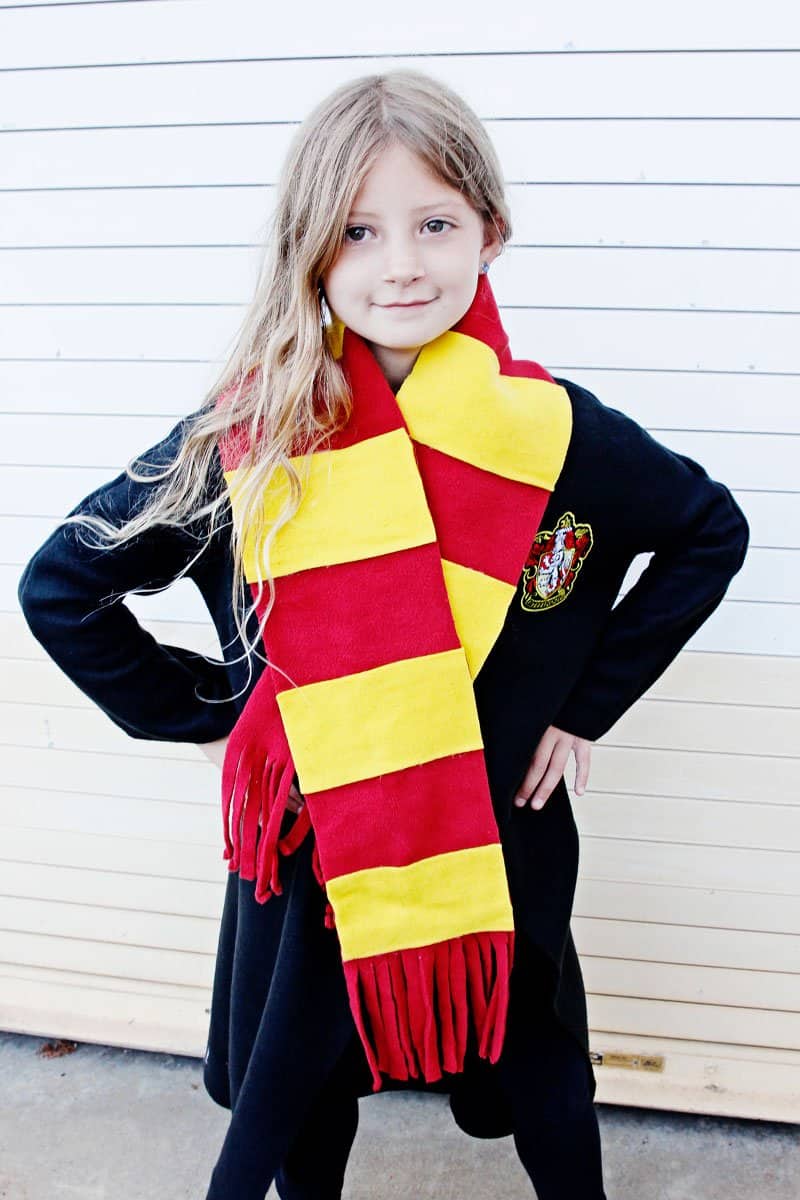 Harry Potter House Robe Materials
Gryfinndor Patches (affiliate links)
2 yards black fleece
1/4″ black ribbon, 1 snap or button for closure, optional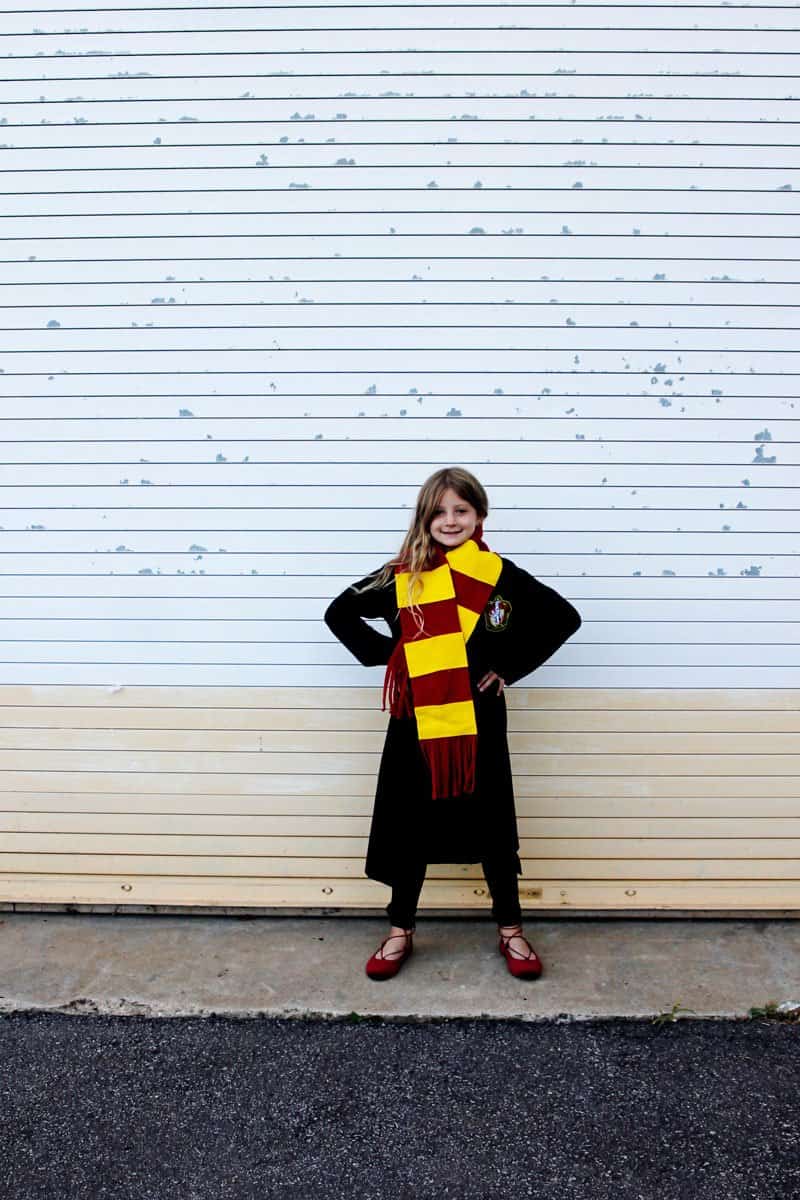 Harry Potter Robe Pattern Printable
Download the pattern below and print it out at 100% or DO NOT SCALE. Use the 1″ size box to make sure you printed it correctly.
There are two sizes, the smaller size fits about sizes 8-10 and the larger size is about 12-14. The pattern prints out on 16 pages, but if you are making the smaller size you can omit pages 15-16.
Trim the pages along the dotted lines and tape together as shown: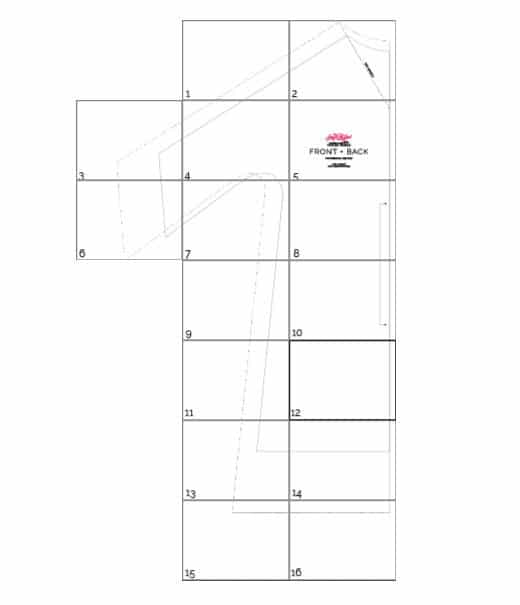 DIY Harry Potter Costume Robe Instructions
Use a 3/8″ seam allowance.
Fold your fleece in half and line up the fold arrow of the pattern on the fold. Unpin your pattern from the fabric and set aside.
Then cut 2 fronts not on the fold using the front neckline.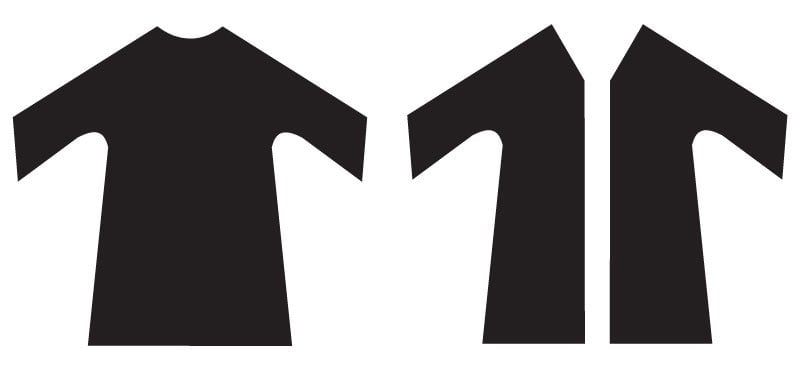 Place the front pieces down on the black piece with right sides together. Pin along the shoulders and underarm/sleeve. Sew along the seams you just pinned. When sewing fleece I like to use a wide zig zag stitch. Backstitch at the ends of each seam.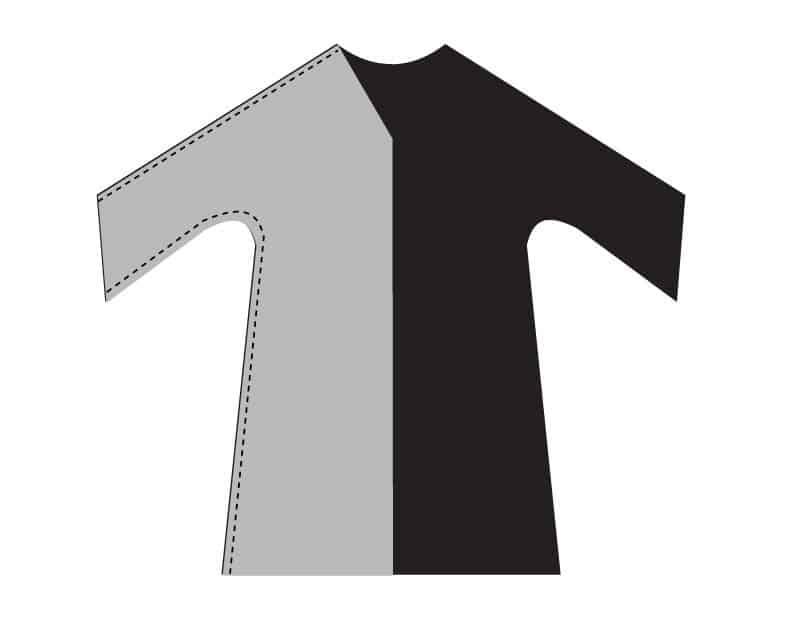 Repeat on the other side. Turn the robe right side out.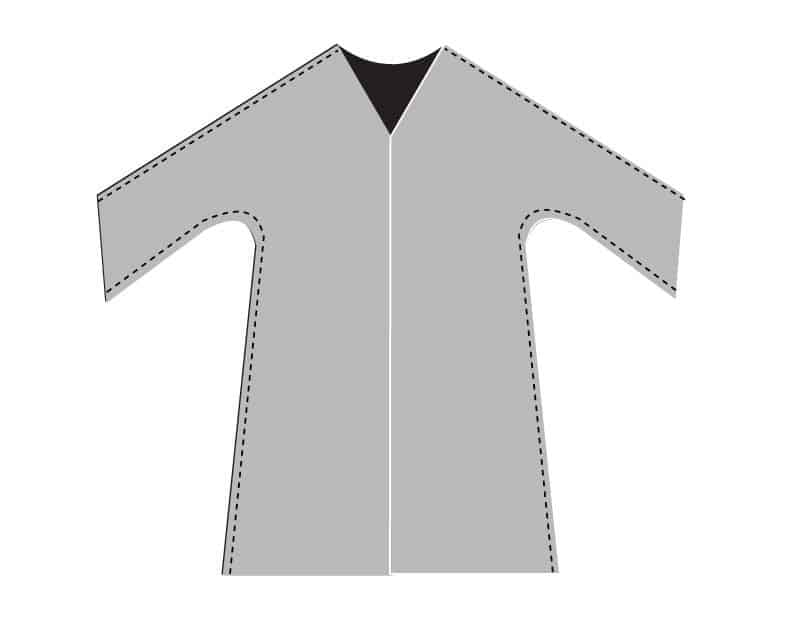 Sew or hot glue two 4″ pieces of ribbon to the inside of the front, right at the neckline opening to tie the robe closed. Other options for closures include a button, snap or velcro. Glue or sew patch to the front of the robe.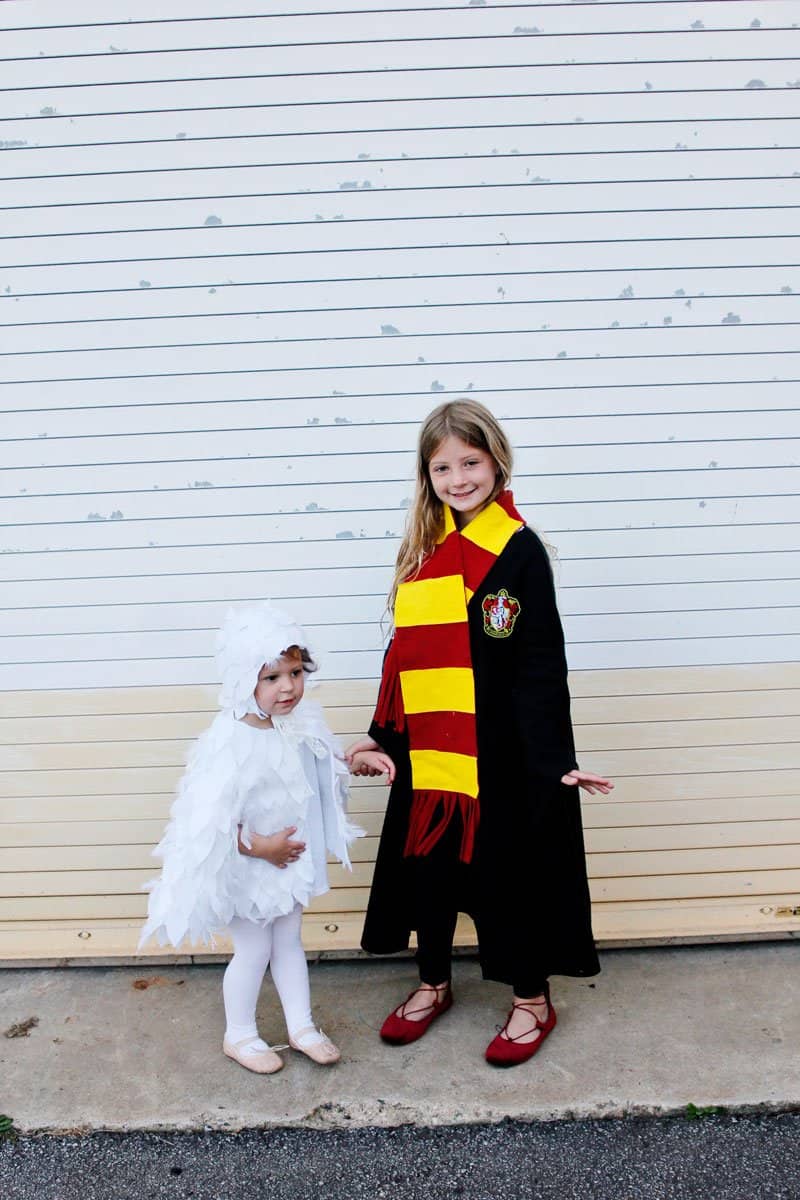 More DIY Harry Potter Costumes