This Elf on the Shelf costume is great for Halloween and will do double duty at Christmas! The DIY Elf Costume is so easy to make – just add a handmade collar and hat to red pajamas!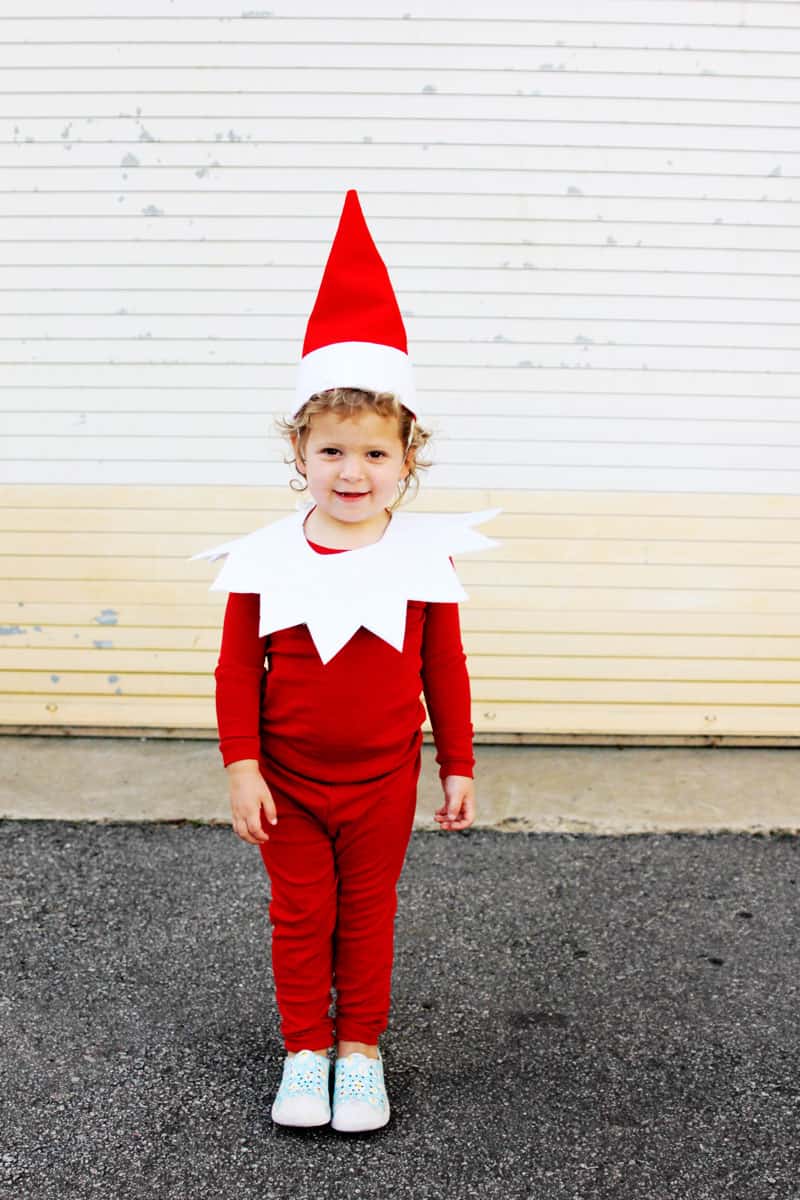 Print the templates and grab some felt yardage. This costume is a no-sew glue gun costume, so you can make it in 15 minutes – great for a last minute Halloween party! The templates are available in kids and adult sizes so you can make a whole family of elves!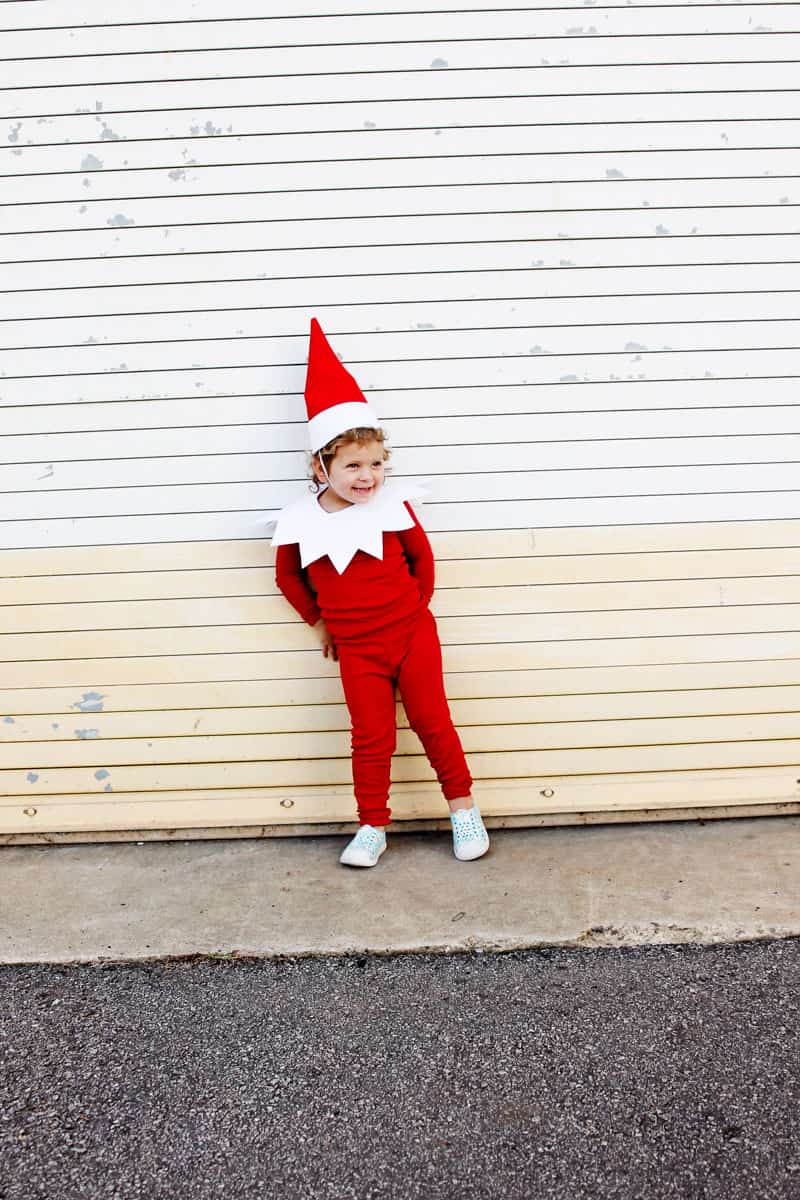 And you can even wear it for a Christmas party!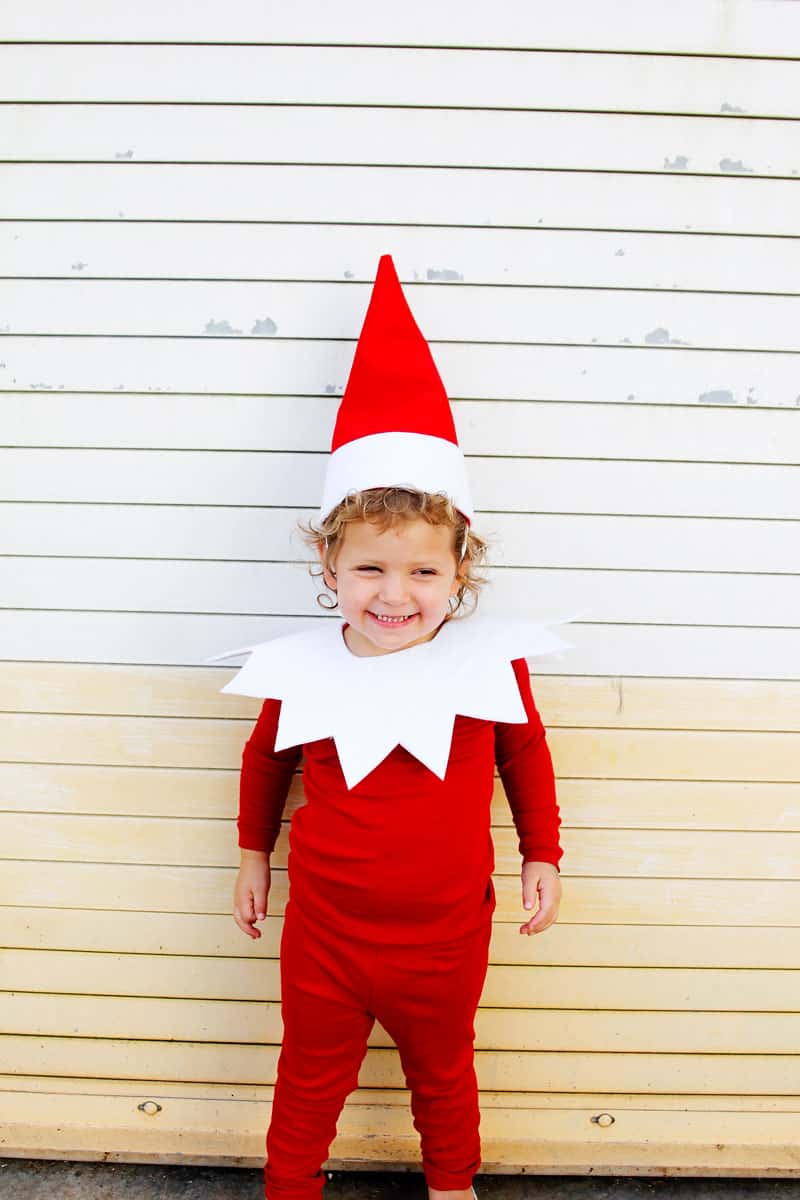 DIY Elf Costume Pattern Materials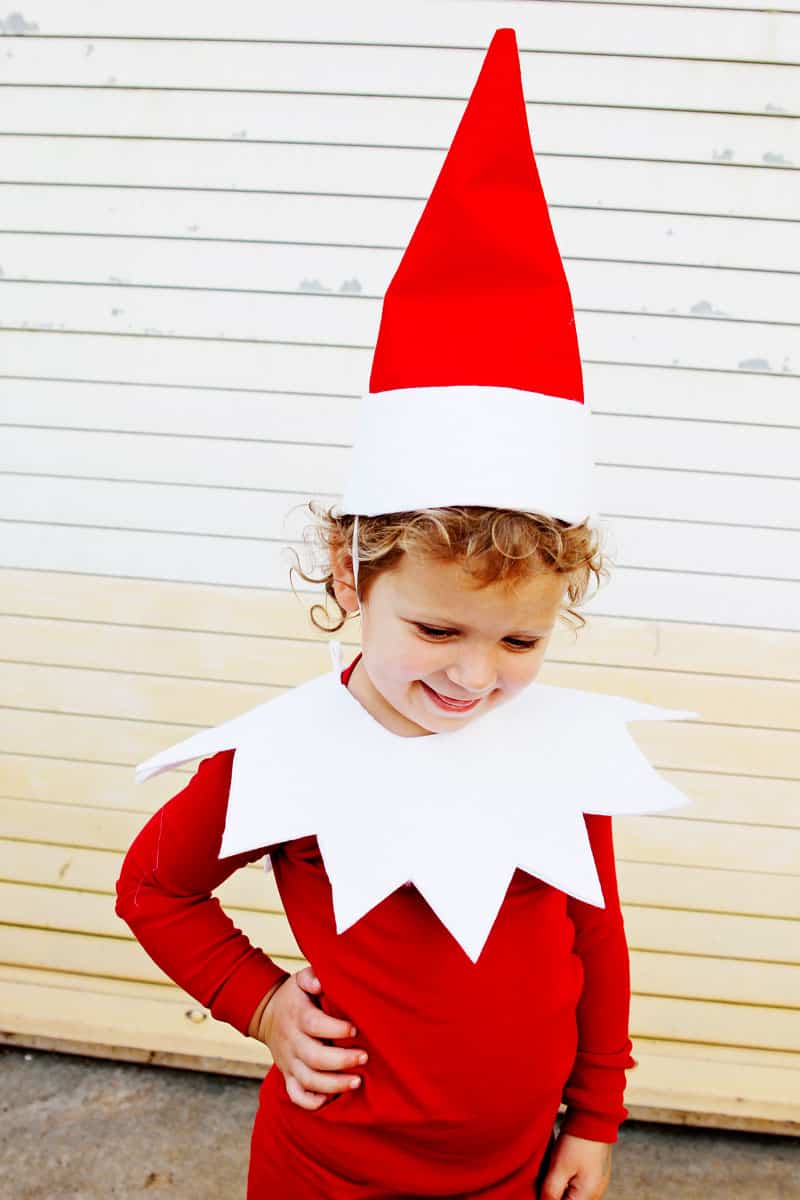 DIY Elf on the Shelf Collar Pattern
Download the collar pattern below. This collar prints on 4 pages and includes kids and adults sizes. The kids size will work for about toddler to 6yo. Use the adult pattern for sizes larger than that. Adjust printing scale up or down to create other sizes.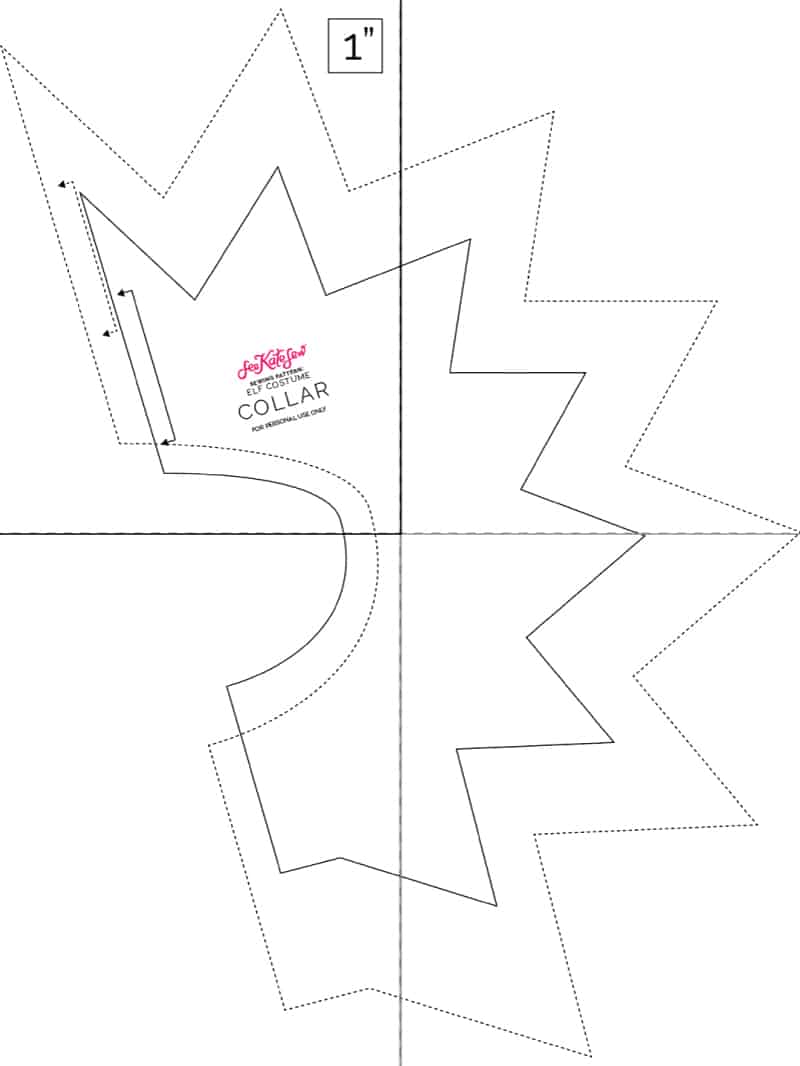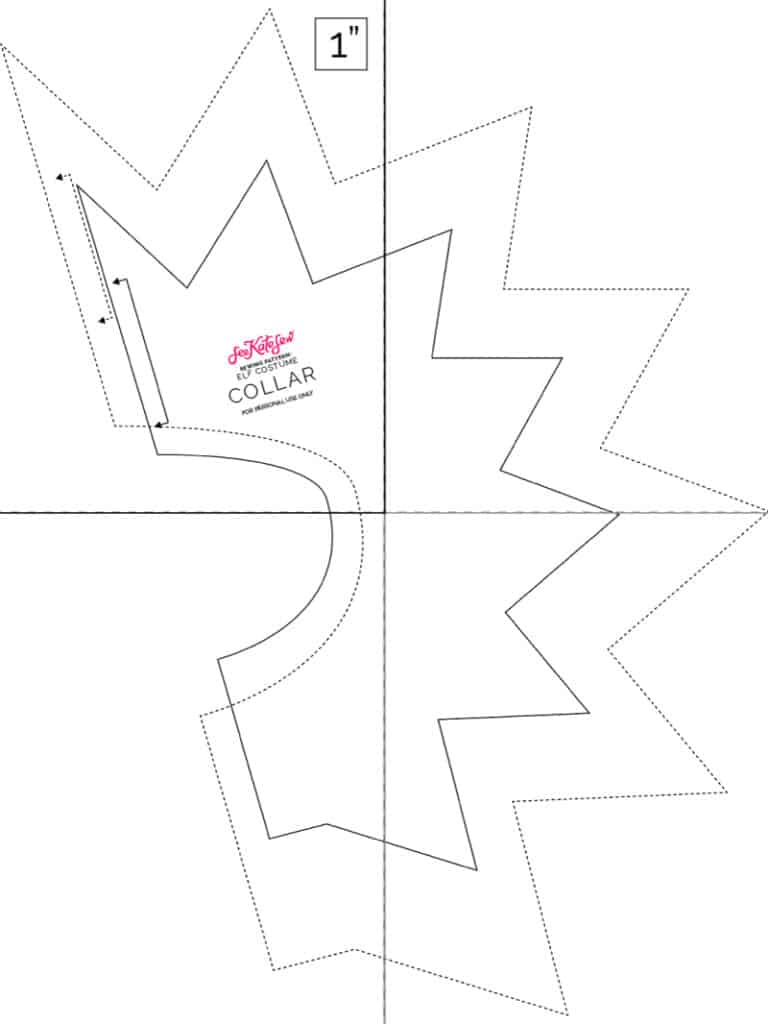 Christmas Elf Hat Template
Download the hat template below. This hat includes a toddler/kid size and adult. Print the template at 100% or DO NOT SCALE.
Elf Hat Pattern Saved Saving Saved Layout Widgets Settings Edit Your Form Sign up for the newsletter to get the pattern! Email Please enter your Email Please enter a valid Email GET THE PATTERN! Privacy Policy: We hate spam and promise to keep your email address safe Pop-Up Publishing Options PLAIN TEXT LINK BUTTON LINK IMAGE LINK TIMED POP-UP EXIT INTENT POP-UP Add this snippet onto your homepage, custom landing pages, blog posts, etc. at the location where you would like this pop-up to appear on the page.
Tape pattern together as shown: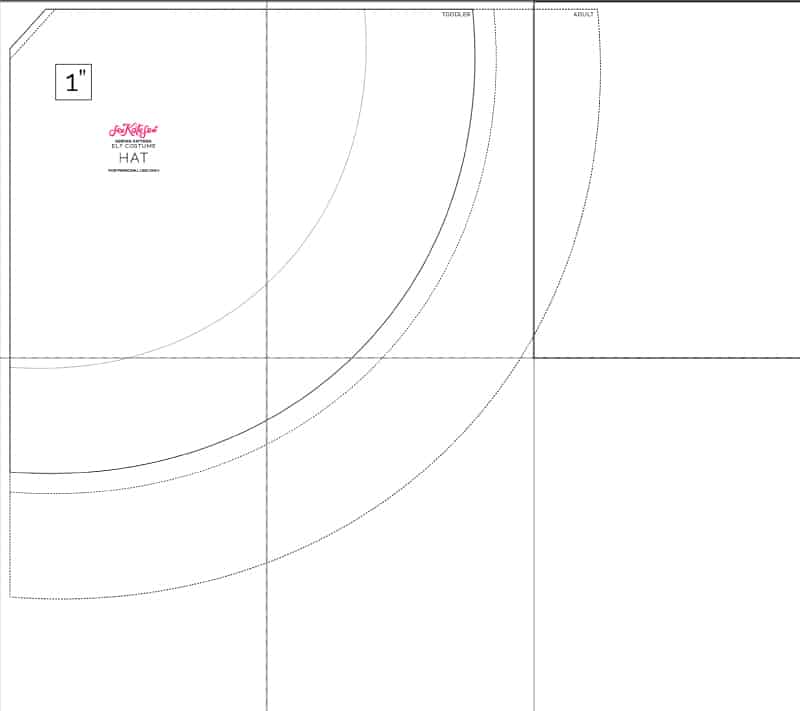 DIY Elf Costume Collar Instructions
Cut out two collars from white felt on the fold.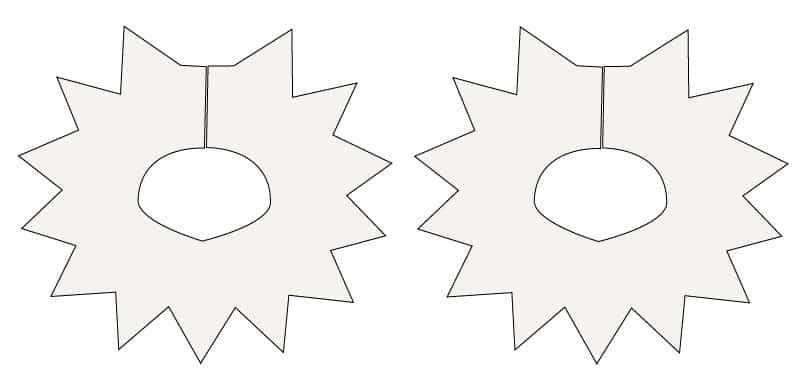 Use a glue gun to glue them together. Cut two 4″ pieces of ribbon or elastic and glue into the back between the layers.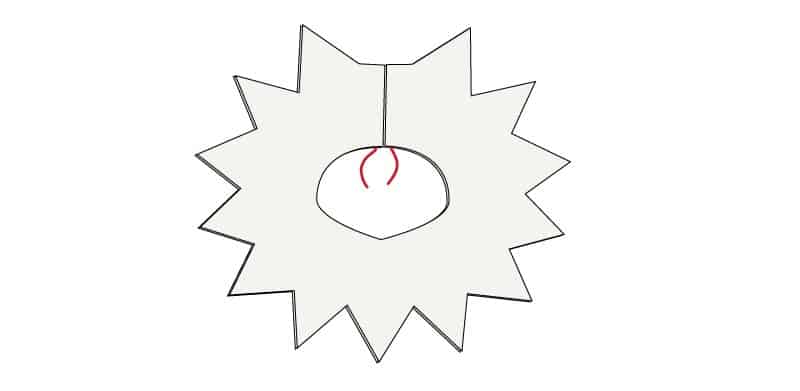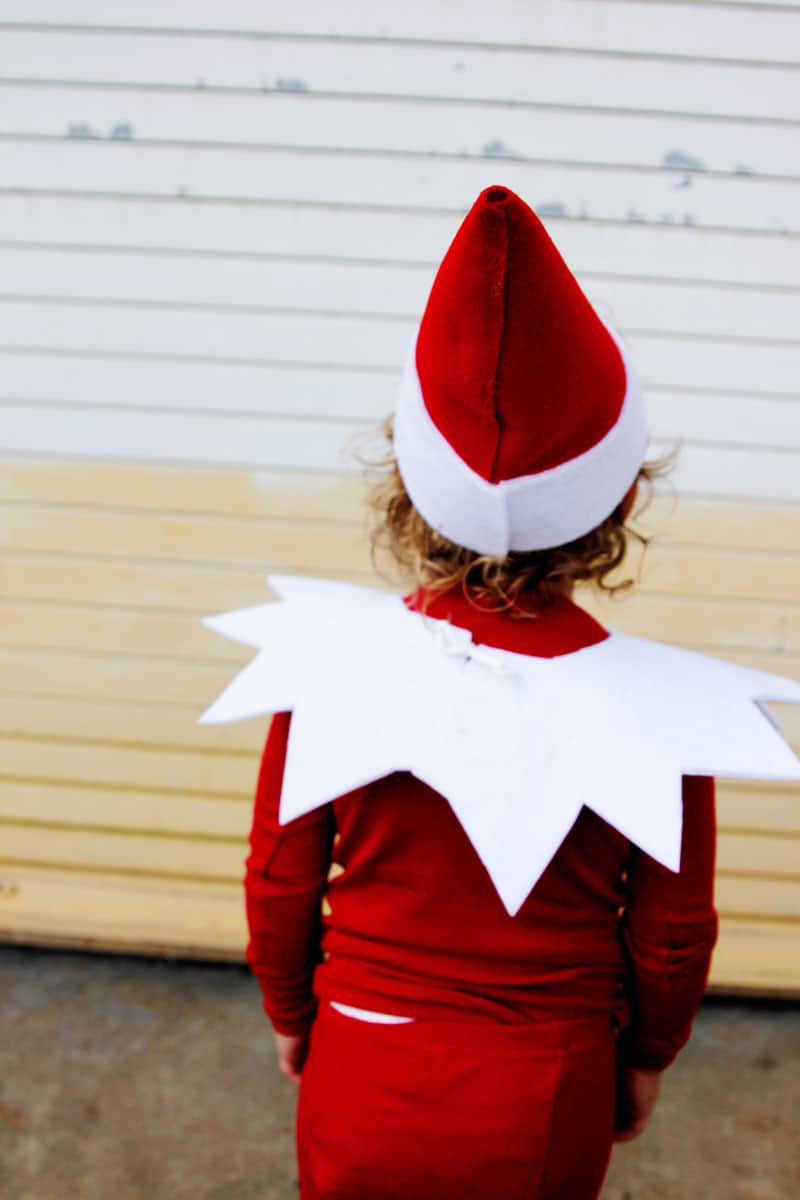 How to Make an Elf on the Shelf Hat
Cut out one layer of the hat pattern piece from red felt. Cut out two bands of white felt from the lower part of the pattern piece.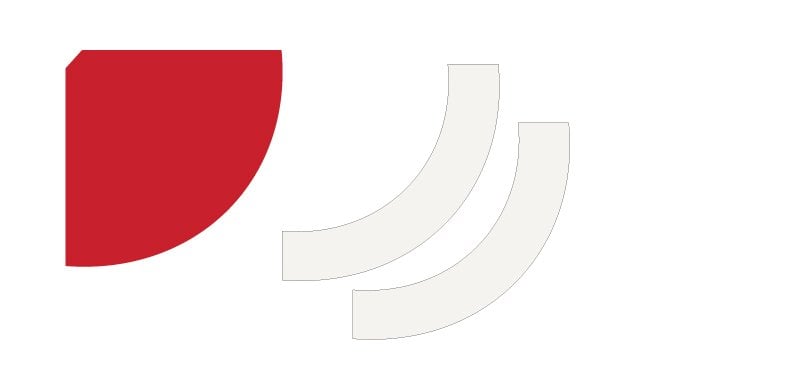 Glue the two layers of white felt together. Glue the band to the bottom of the hat piece.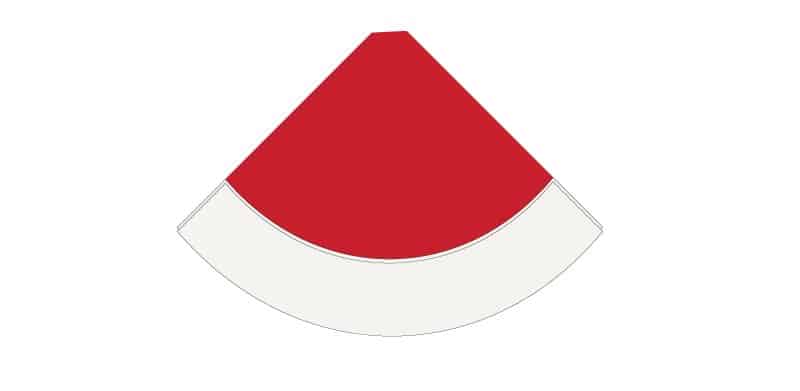 Assemble the hat by folding it over into a cone and gluing about 1/2″ along the edge of the overlap. Glue elastic piece to the inside of hat sides to create a strap.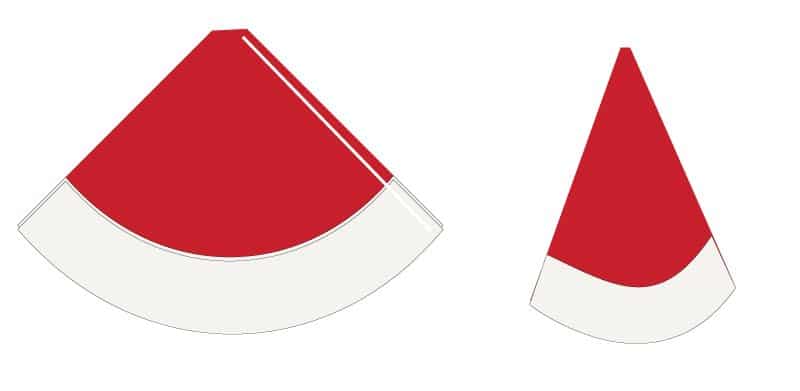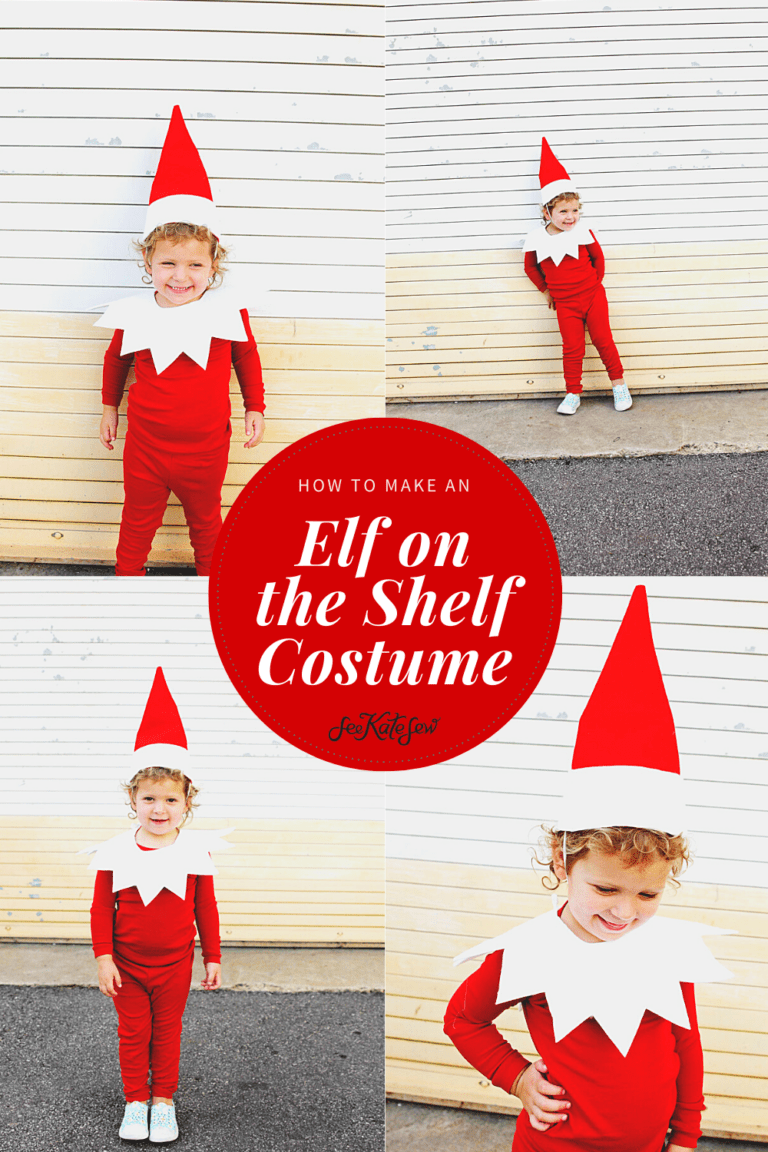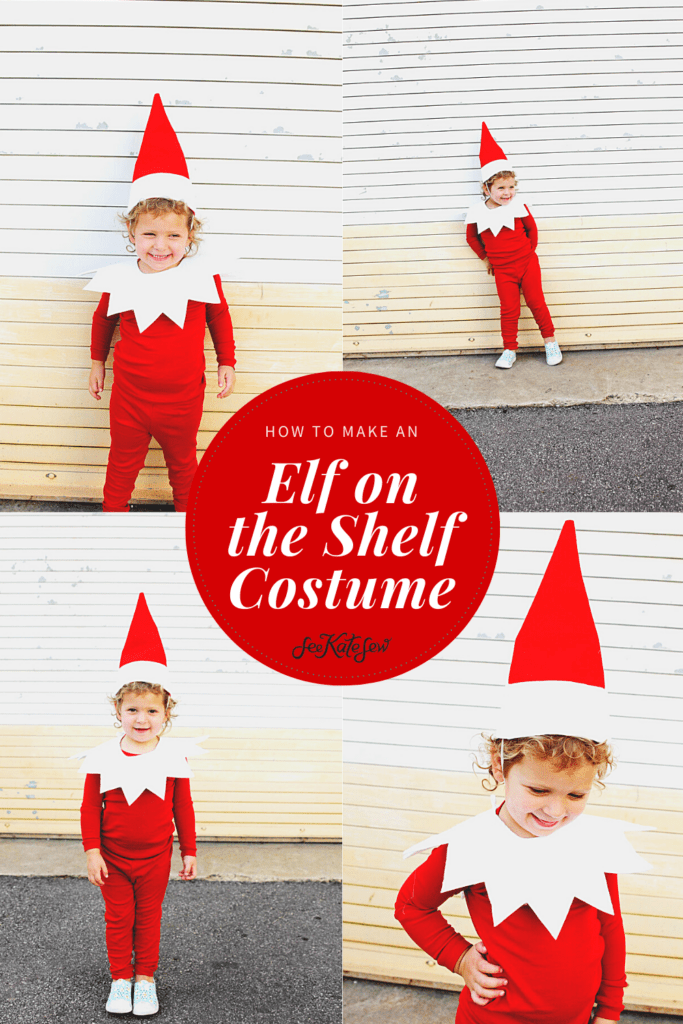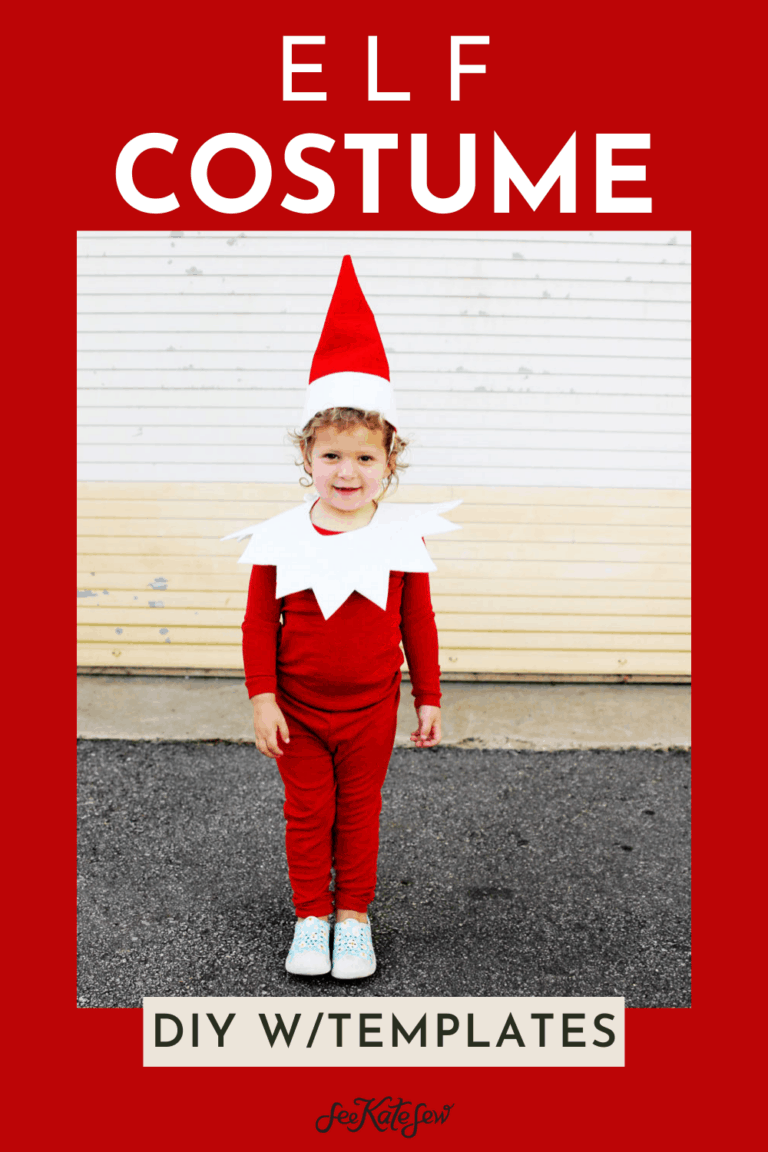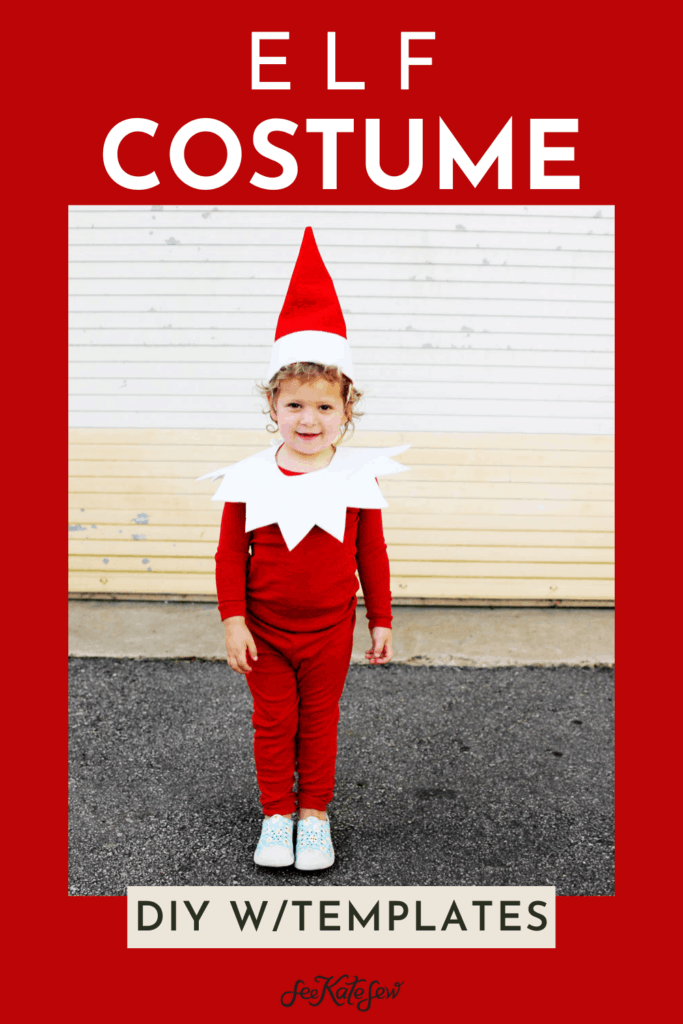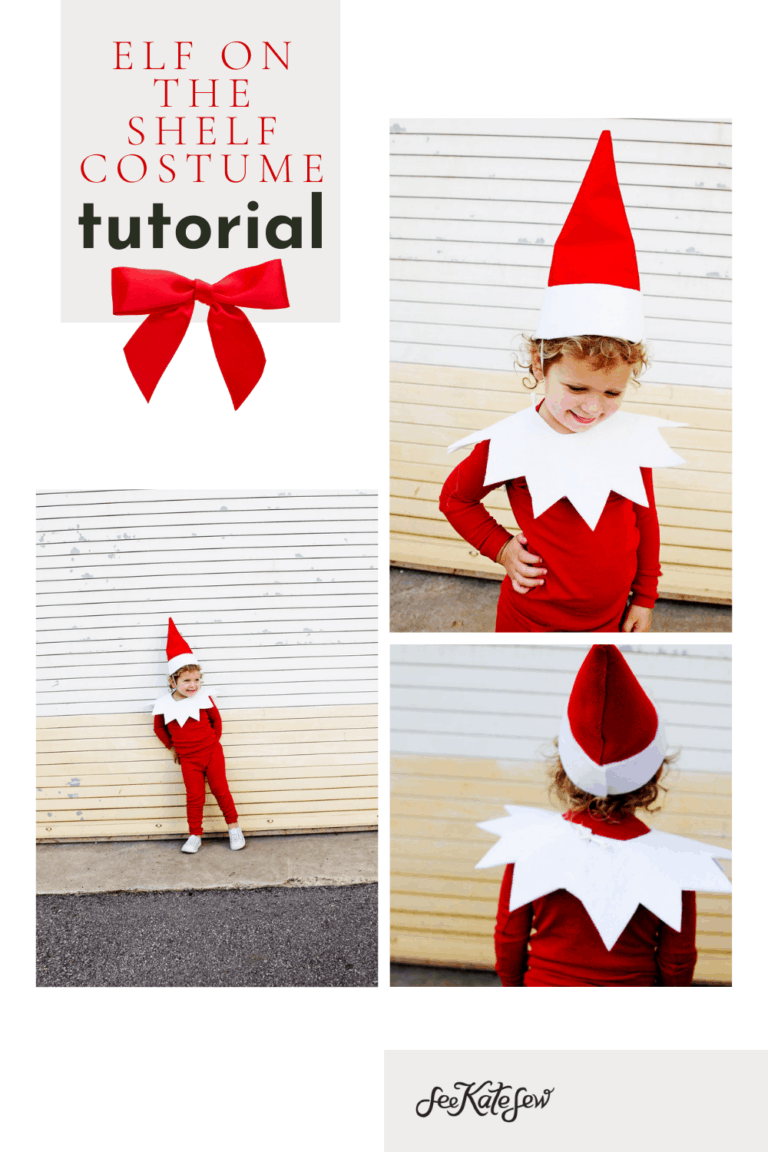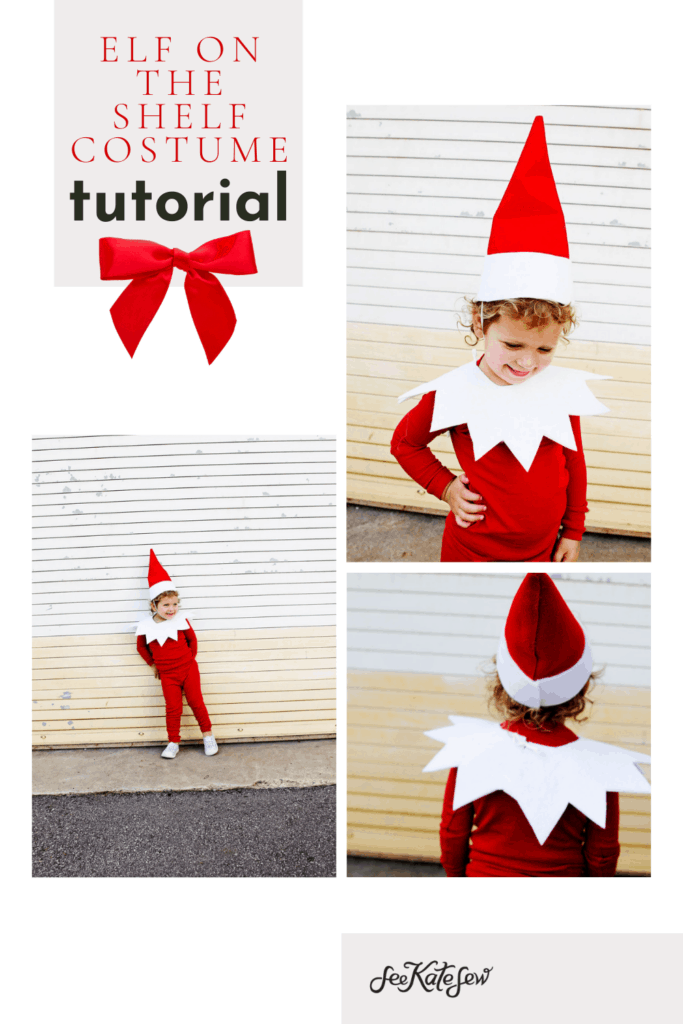 More DIY Halloween Costumes
More Christmas Projects