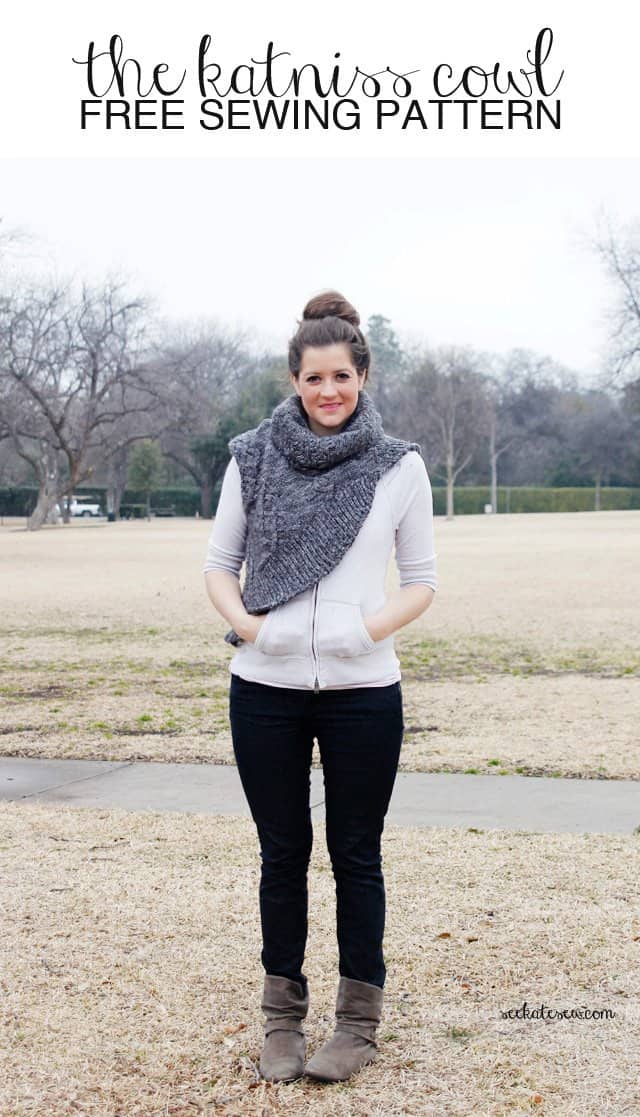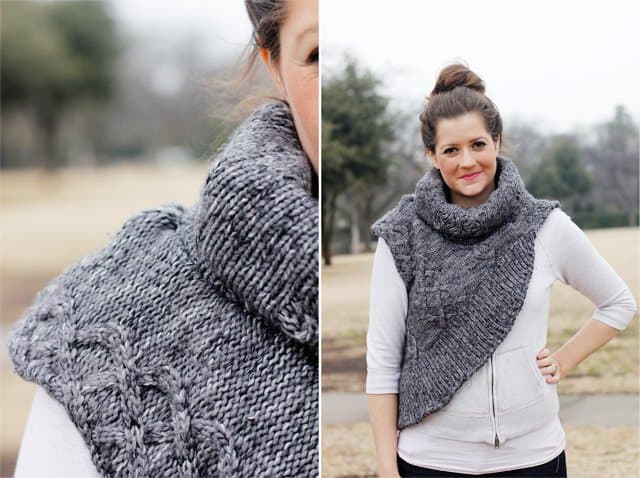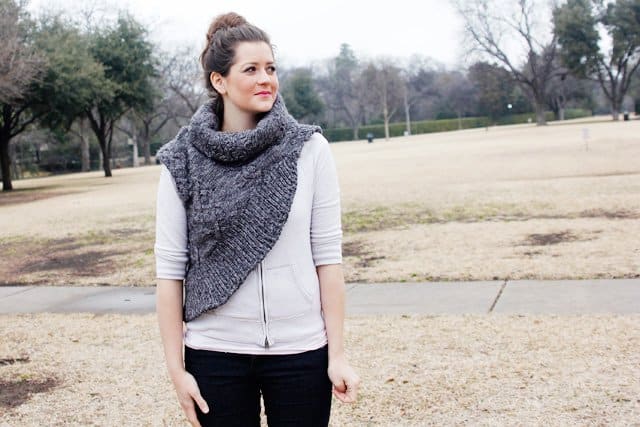 Did you all fall in love with Katniss's cowl in the Hunger Games 2 like I did? (And Peeta? And every single thing Effie ever wore? Yes? Me too. I have a solid girlcrush on Effie's wardrobe.) Of course this is really a thing you'd knit or crochet. I used to crochet a TON, like every day in high school, in class even, which I think made some of my teachers mad. But I can't seem to make time for all the sewing AND crocheting these days, so I wanted to make this type of winter accessory available to us seamsters, too. Behold: the katniss cowl SEWING pattern! And it's free! Hoorah!
Here is the inspiration photo below, via. Pretty close, eh??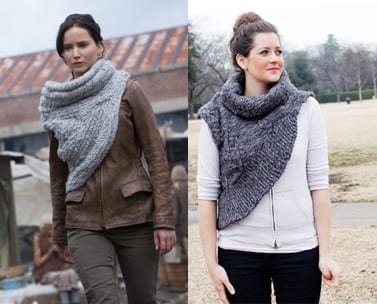 So let's make one! There is a free pattern available for the pieces. It is a one size fits most type of pattern, about a women's Medium.
I used a thrifted sweater to make this cowl. You have to get a really big sweater, the biggest you can find! And grey if you want to be true to the movie, but I think it would look awesome in other colors, too. Maybe mustard yellow?
Materials:
-huge thrifted sweater, or 1.5 yards sweater knit fabric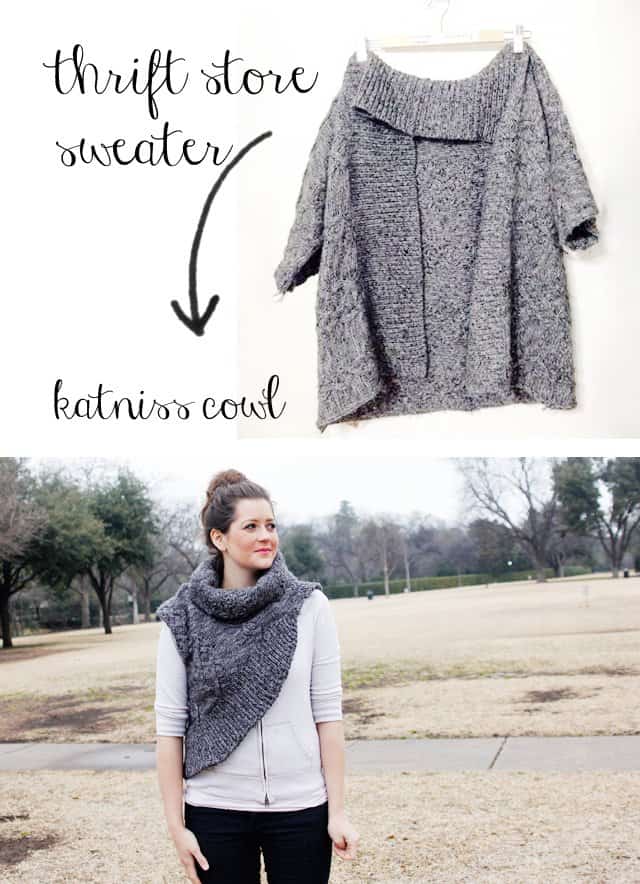 Instructions: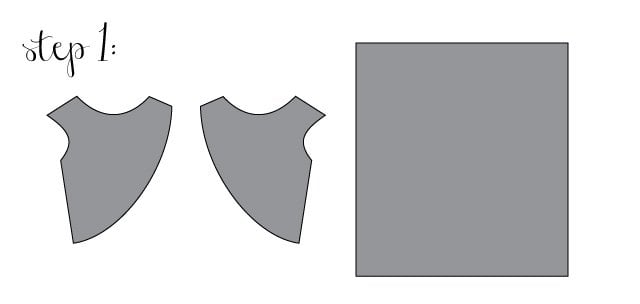 Print (free) pattern and cut out 2 body pieces and 1 collar piece. Collar measurement: 28″ wide by 14″ tall.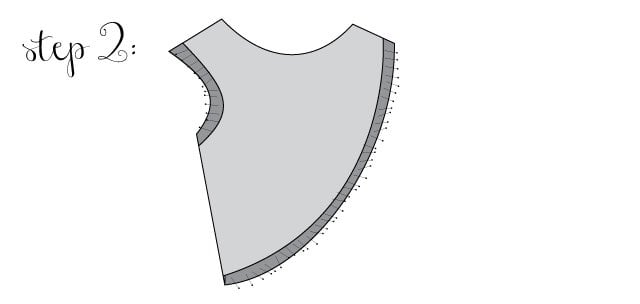 Start with the body pieces. Turn under 3/4″ on the long curved edge and armscye. Pin in place.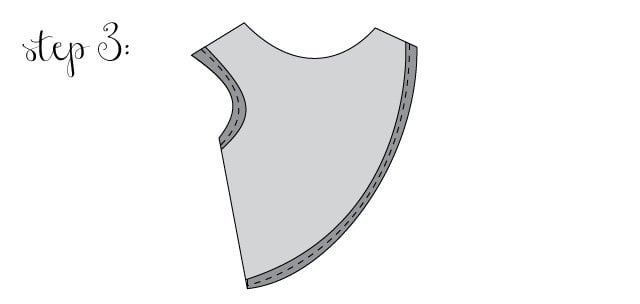 Sew fabric under to finish the edges.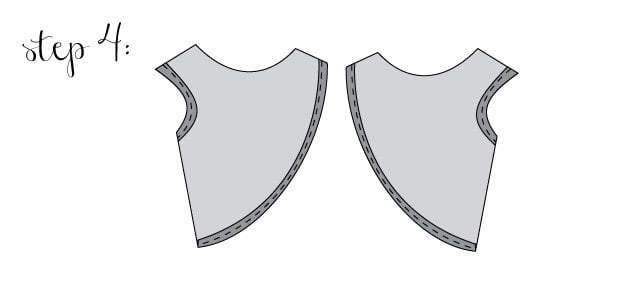 Repeat for both sides. Make sure these pieces are mirror images of each other.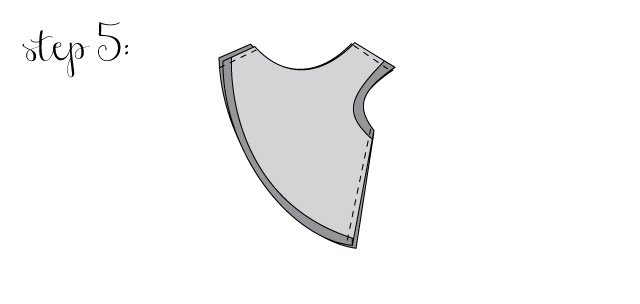 Pin body pieces together with right sides together and sew at the shoulders and side seam. Backstitch at each end. Trim seam allowance.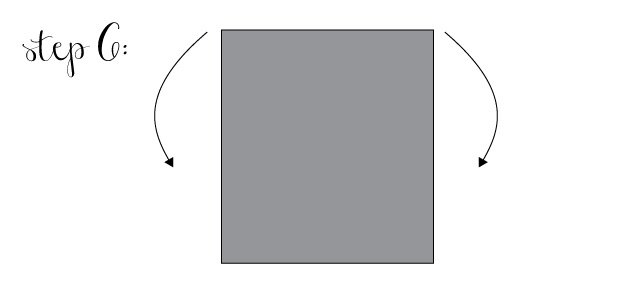 Fold top corners of collar piece down to meet bottom edges.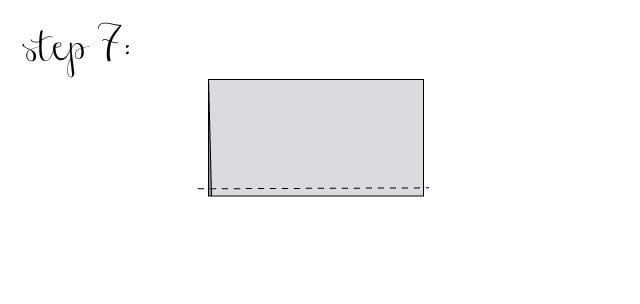 Sew long seam.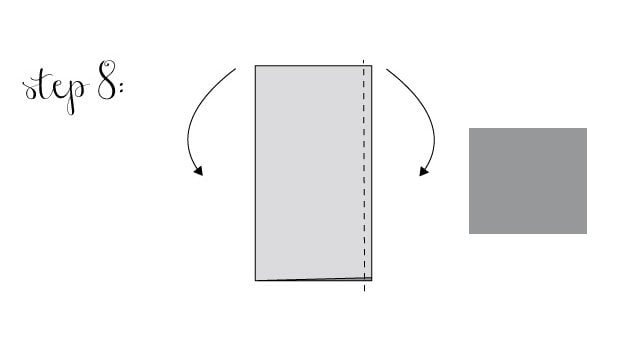 Fold short edge down to match other short edge. Collar is done!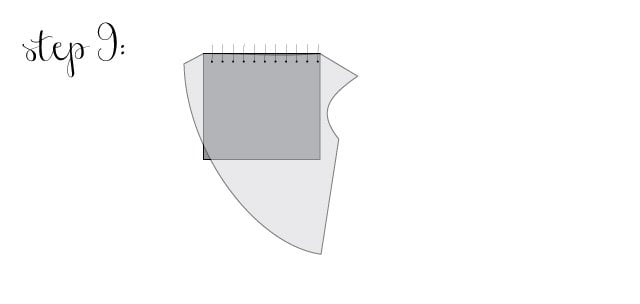 Turn body piece inside out and keep collar right side out. Pin together around neckline, stretching to fit. Sew.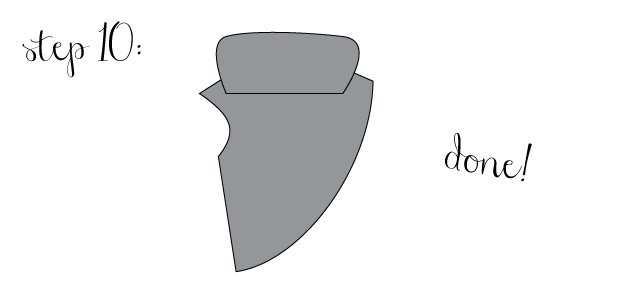 Turn inside out and fold collar over one more time. You're done!
May the odds be ever in your favor!