I couldn't let Halloween pass us by without dressing this baby in a DIY Yoda costume! She's just so squishy and perfect for the part! This DIY Yoda baby costume is only 3 pieces and really easy to create! And since we used this "The Fourth is with Us" Tee to announce our baby, it's only fitting to have her in a Yoda Costume for Halloween this year!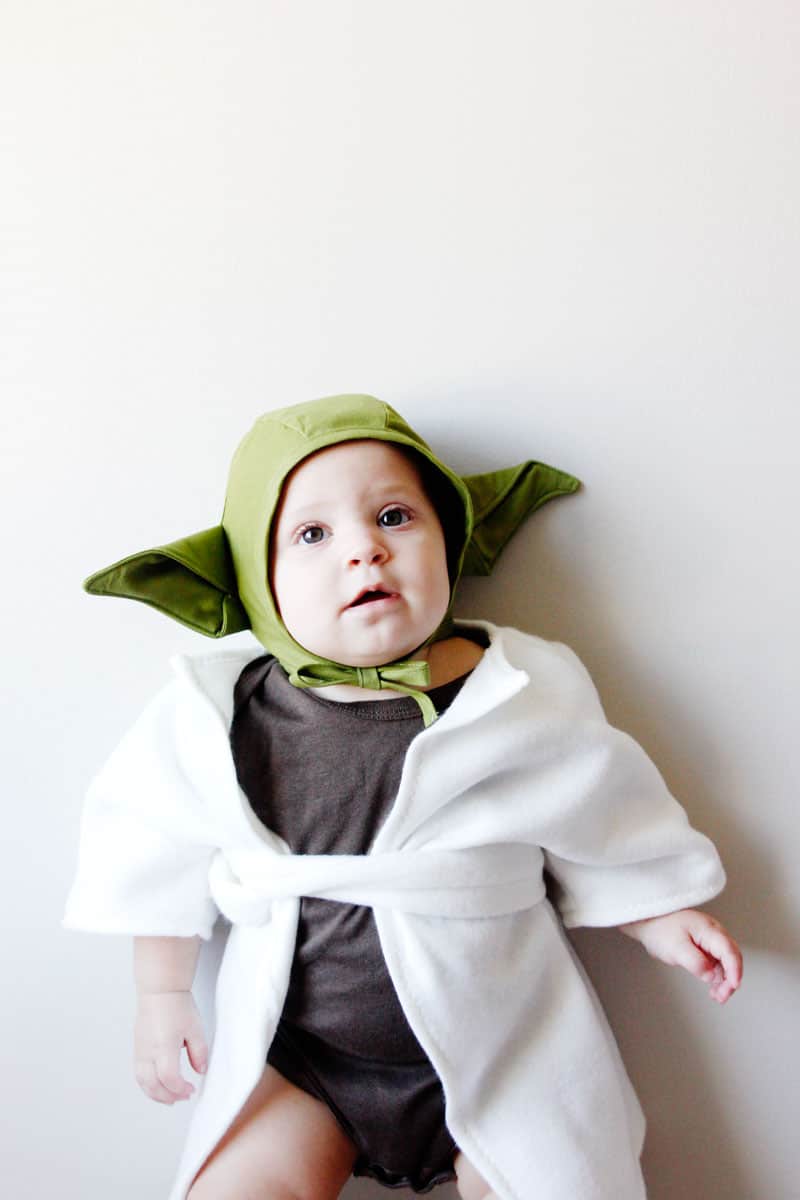 I started with a basic brown onesie and added a robe and Yoda ear hat! This post has a tutorial for making the Yoda baby robe and also adding Yoda ears to a classic baby bonnet.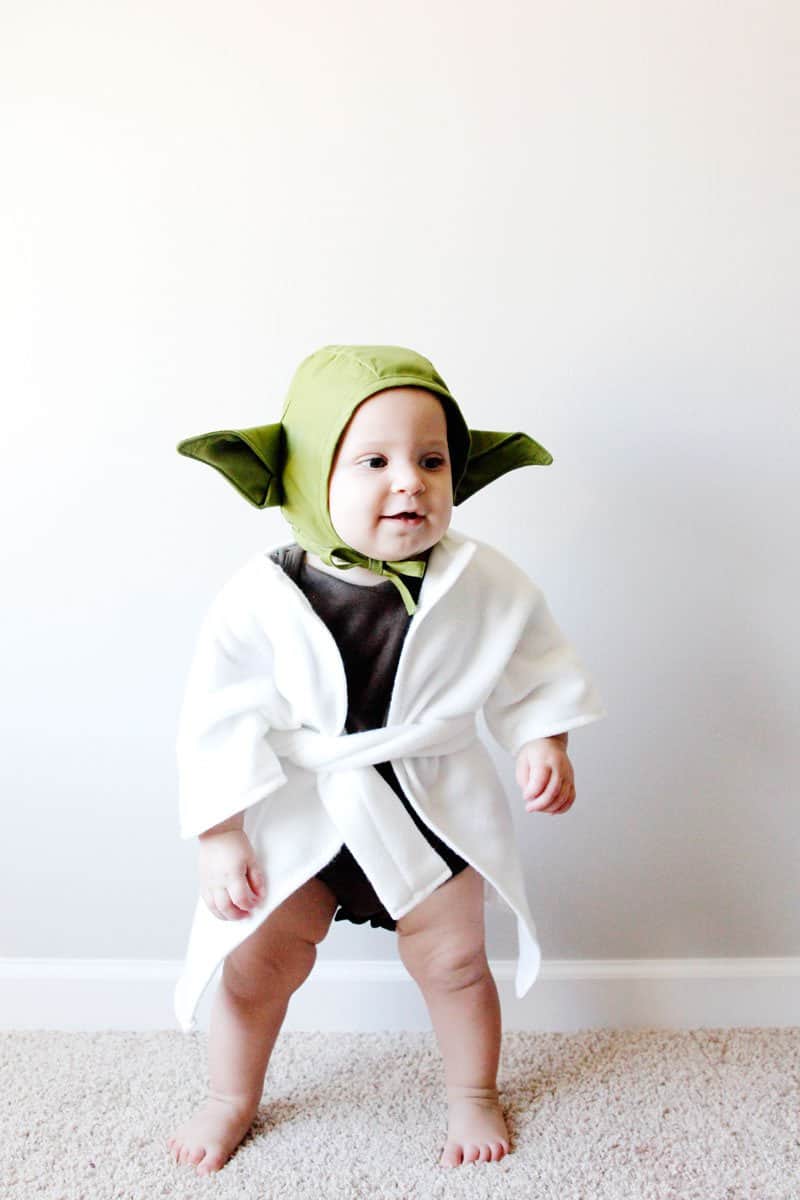 The Yoda robe tutorial is made from fleece and has a free download. It's really easy and will fit most baby sizes! This is perfect for any Star Wars fans and is the total finishing touch to a family Star Wars costume!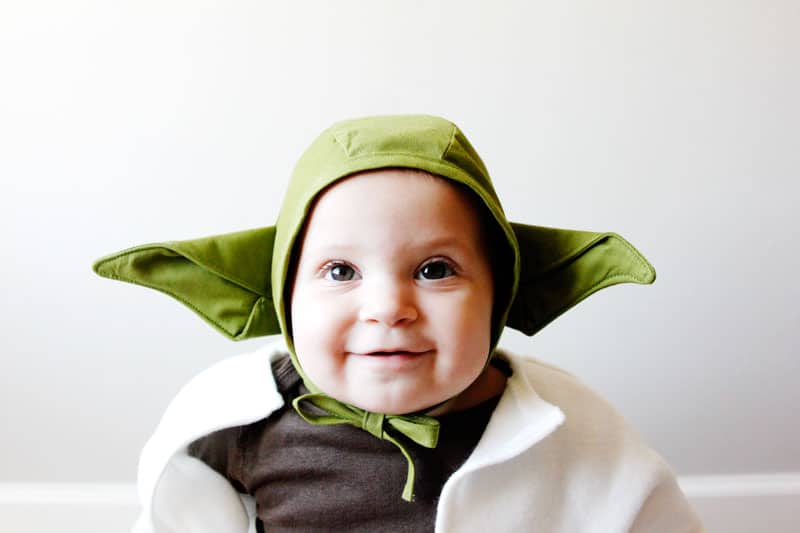 Materials for Yoda Baby Costume –
-Green Cotton – I used Confetti Cottons by Riley Blake Designs in Olive Green – The perfect Yoda shade!
–White or Off-white Fleece
-felt for interfacing
–green thread
-Free ear add-on pattern (below) goes with the Classic Baby Bonnet Pattern
-Free robe pattern download (below)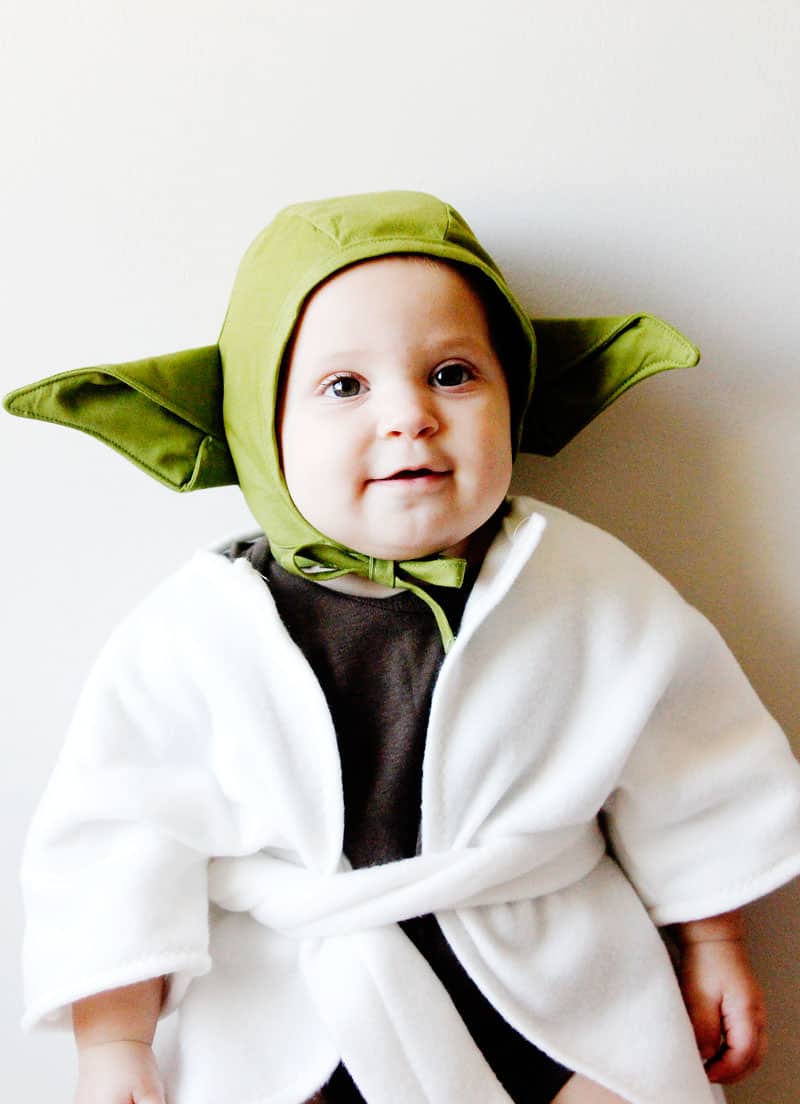 Yoda Bonnet Instructions –
The Baby Bonnet Pattern is available in my pattern shop. This little add-on hack will turn it into a baby Yoda hat! Download the pattern here or get it on Etsy and then the add-on yoda ear pattern above.
Cut out 2 layers of the Yoda ear pattern piece from fabric and 1 from felt. (I'm using pink felt because I had it on hand!)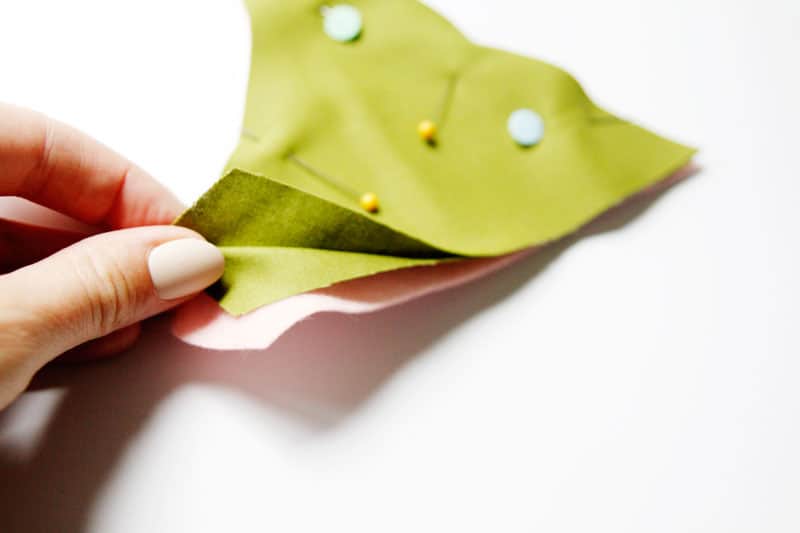 Pin the two layers of fabric right sides together and then felt on the backside. You'll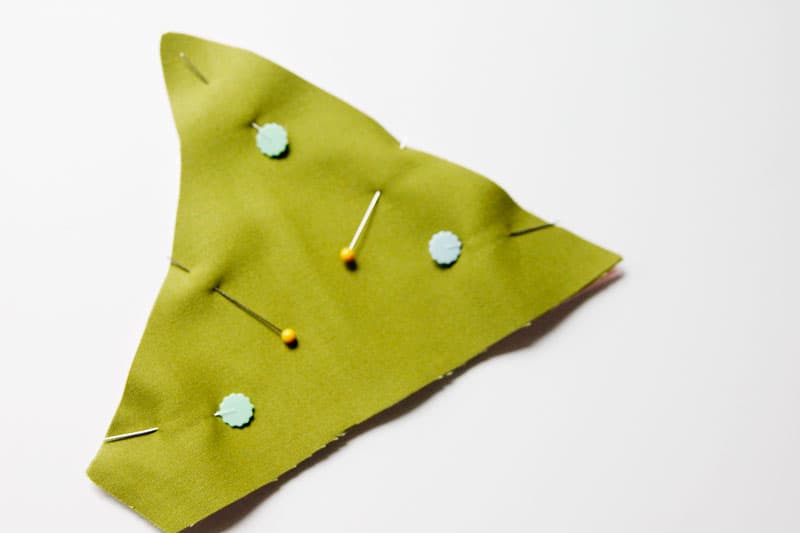 Sew around the edges at 1/4″. Trim the seam allowance and clip the corners.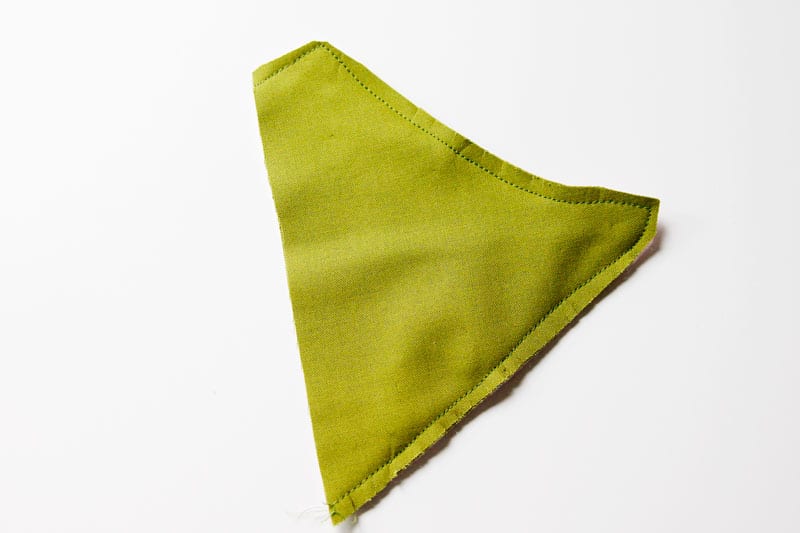 Turn rightside out and press well. Then topstitch 1/8″ from the edge.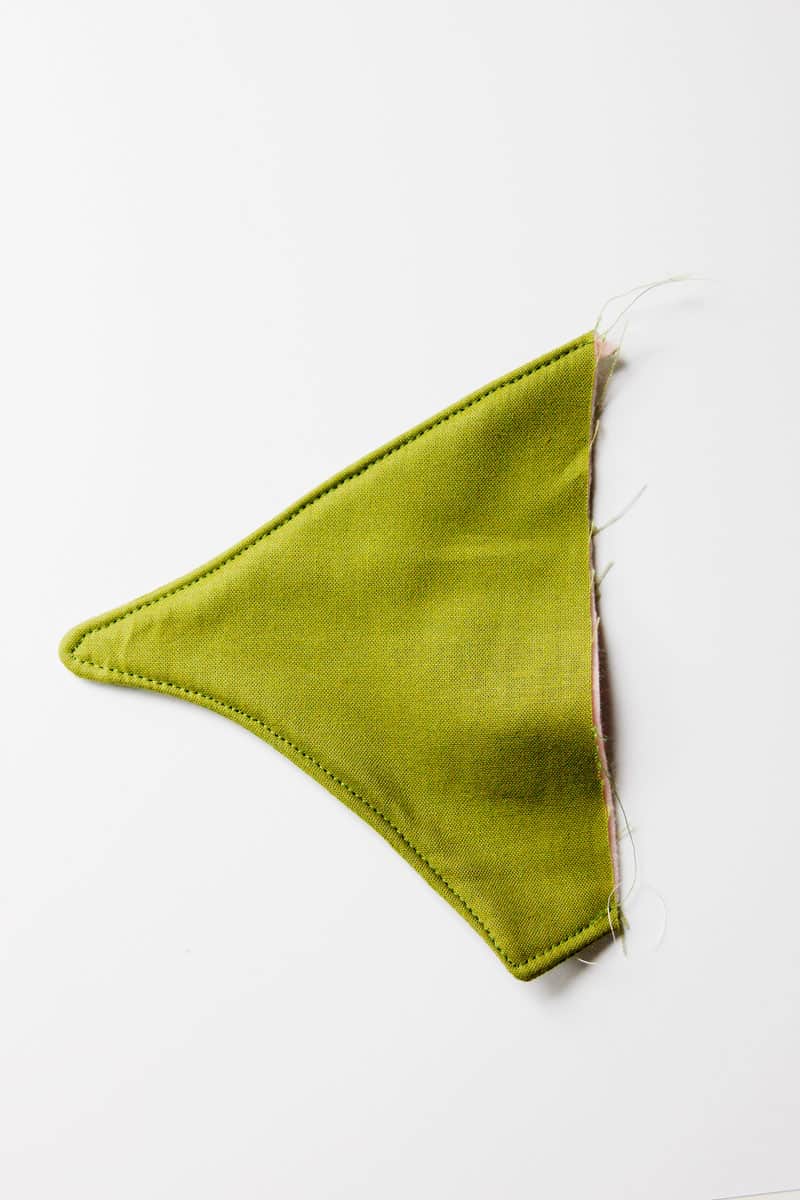 Fold the ear top and bottom over and clip.
Baste the edges and then stitch the top and bottom fold pieces together.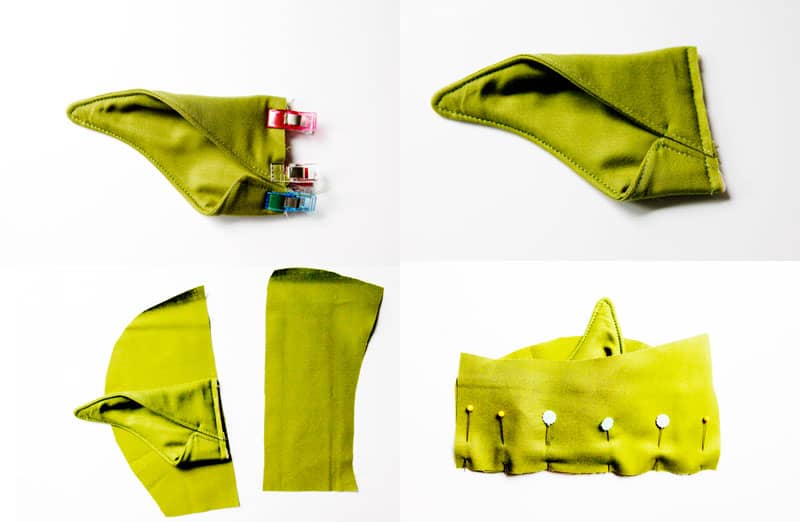 Before cutting the bonnet side piece out from fabric, cut the pattern piece in half and add seam allowance to both sides. Stick the ear 2″ from the bottom of the bonnet in between the two layers and sew.
Press the seam allowance towards the back and topstitch.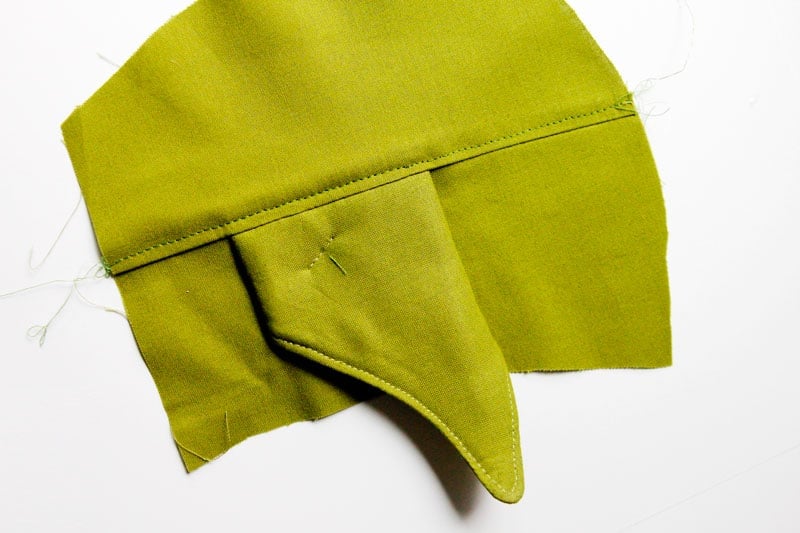 Finish making the bonnet according to the instructions in the pattern file!
Yoda Robe Instructions –
Download the Yoda Robe Pattern. My little model is about 12-18M size so if you need to make it a little smaller, try printing it at 90% or less depending on your baby's size!
Print out the pattern and tape it together as shown: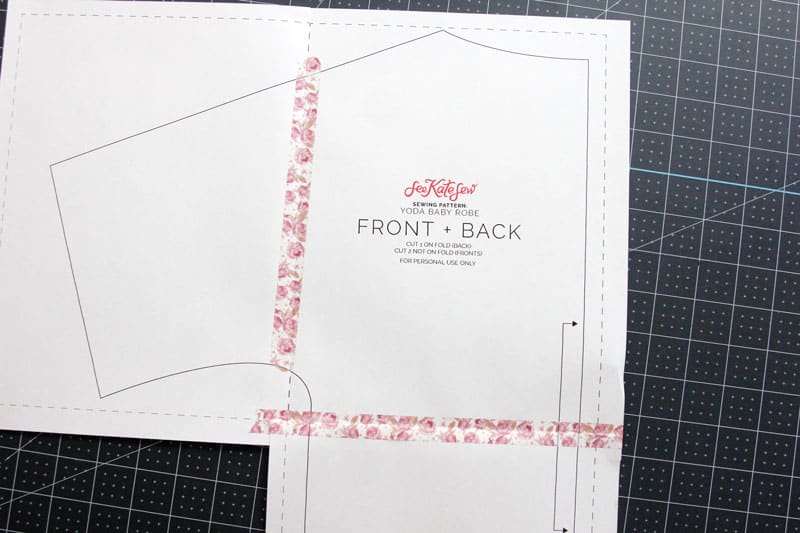 Cut the pattern out. Pin to fabric on the fold to cut 1 back piece. Then cut 2 front pieces (not on the fold).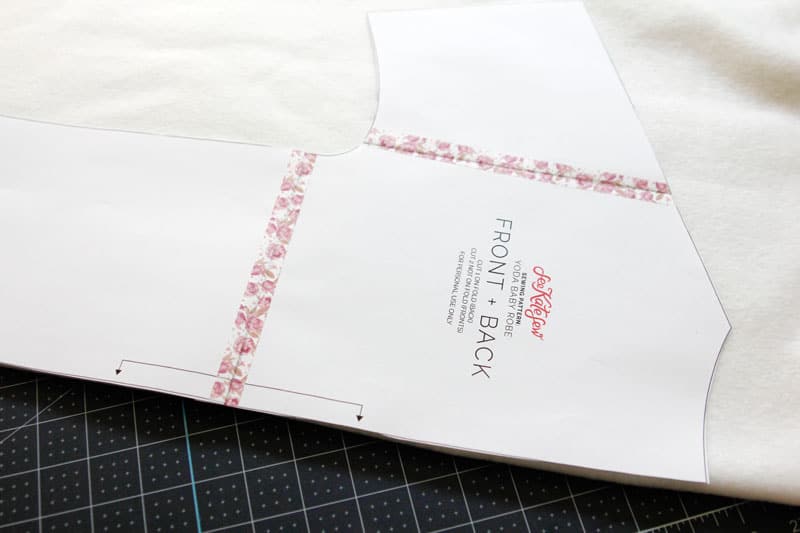 Sew the front pieces to the back along the shoulder and side/underarm seams. Right sides will be together (fleece is usually useable on both sides so don't worry about that too much if you are using fleece!). Fold under 1/2″ along neckline and press. Topstitch. Do the same for center front seams, sleeves and hem.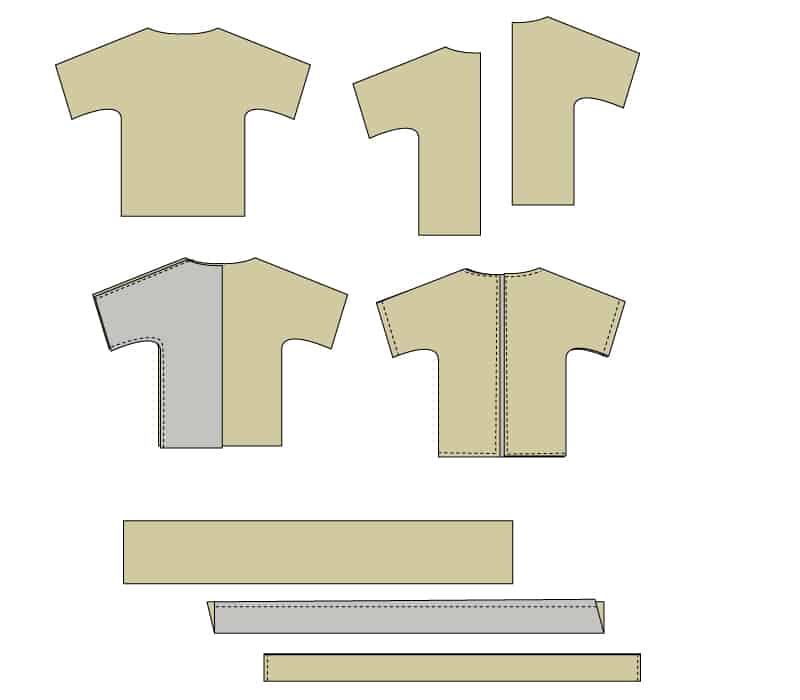 To create the sash, cut a piece of fleece 36″ long by 5″ wide. Fold over and sew along the long edge. Turn tube and press under both raw edges. Sew ends.
I love sewing halloween costumes! Check out this DIY Baby Shark Costume, DIY Spider-Gwen Costume, DIY Mermaid Costume, and make some Trick-or-Treat Bags to go with them!