This is a sponsored conversation written by me on behalf of Cricut. The opinions and text are all mine.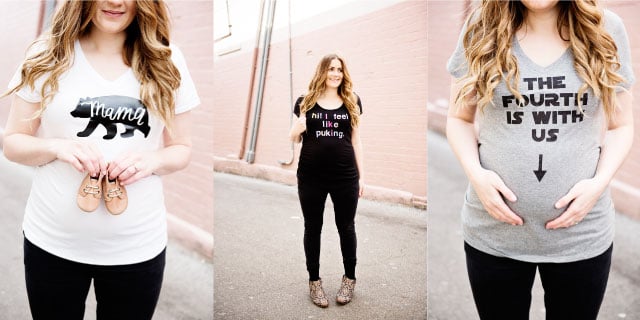 I had fun (maybe too much?) coming up with 3 different tees to announce a pregnancy. One's geeky, one's cheeky and one's just cute! Each one has a downloadable SVG cut file, so you can make your own! I used store-bought maternity tees (from Target and Walmart) for these. I thought about making them with my Blair Top pattern, but I'm tired! Haha! But that is what I LOVE about Iron-ons. They are super fast, like 5 minutes from start to finish fast and you still get that feeling of having made something custom.
All of these are made the same way, but use slightly different materials. I experimented with a few new materials, glitter iron-on (amazing) and the Patterned Iron-on I told you about on Wednesday.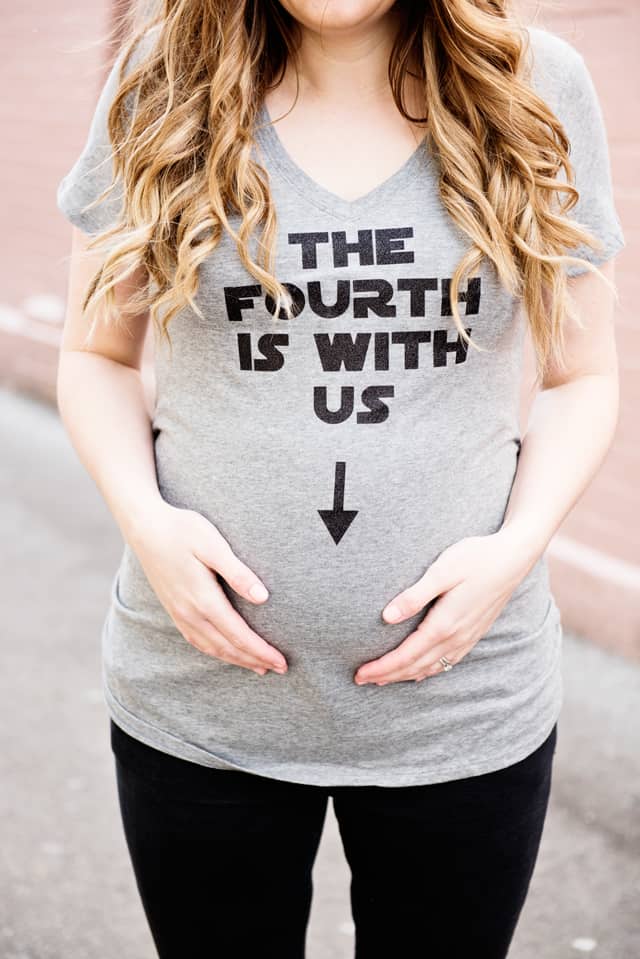 I had to! Right? The FOURTH is with us….hahaha.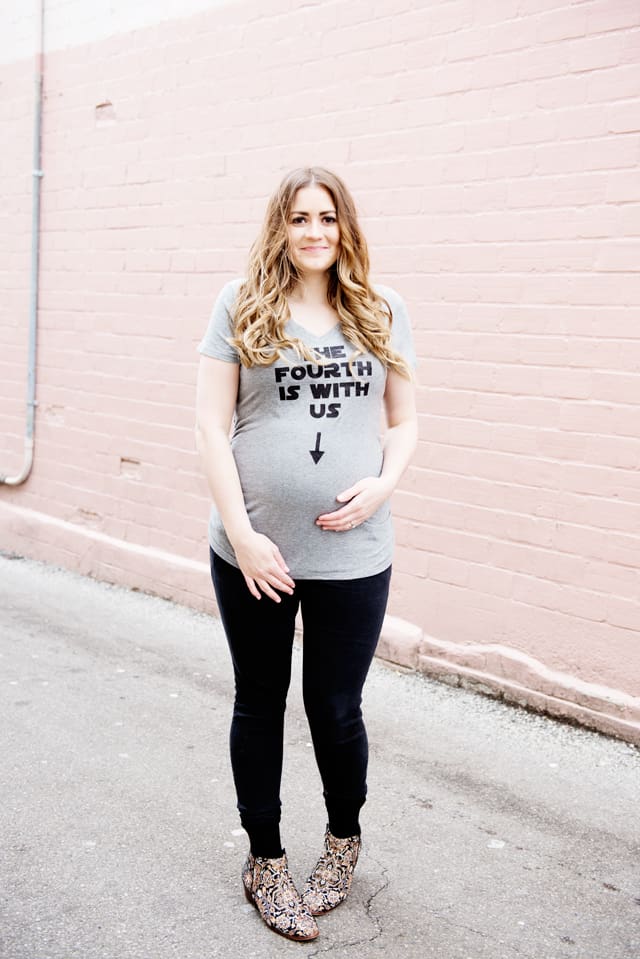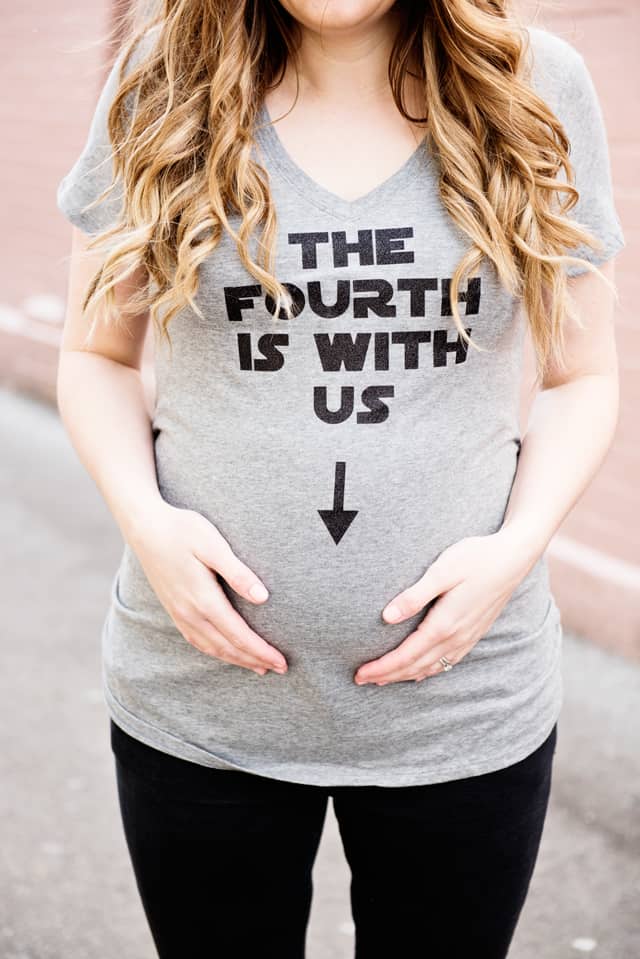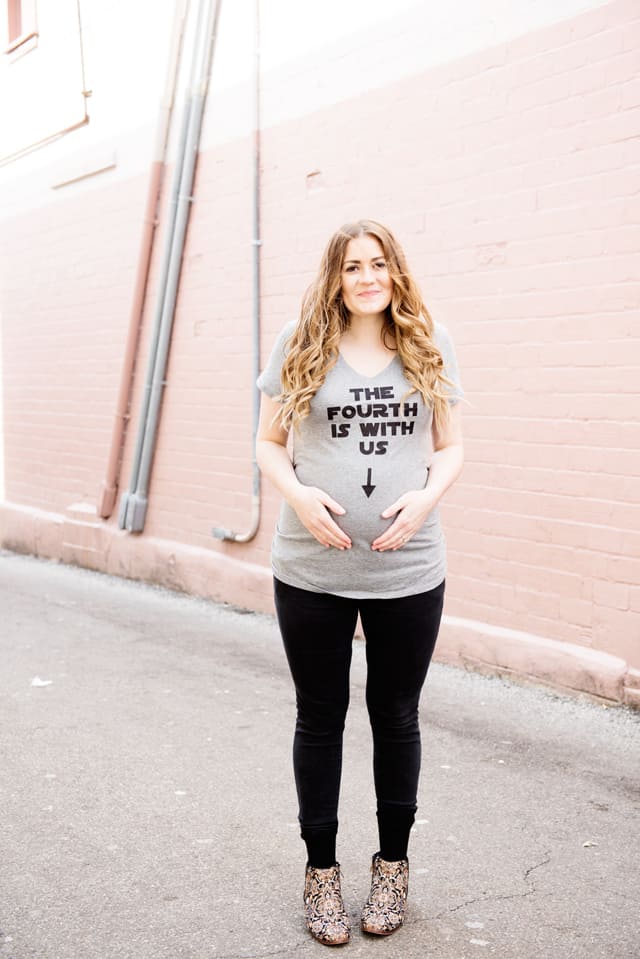 The Fourth is With Us Pregnancy Announcement Tee ///
This one is really only good for a 4th baby, but its SO good. The others work for any #!  I'm really hoping someone will use this Star Wars inspired tee to announce on May the 4th! ;) I couldn't suck it in that long, this 4th baby is not joking around! I feel like we need a caption contest for this tee….In a uterus far, far away…?
Materials//
–Cricut Black Silver glitter iron-on
–Cricut EasyPress + EasyPress Mat
–Cricut Maker or Explore Air 2
-basic grey tee
hi! I feel like puking tee//
Basically how I'm feeling! I haven't thrown up (yet?) so that's good but there's still time… I have a hard time cooking anything and have left many a cooked thing on the stove after deciding it's just not happening. Smelling food for longer than it takes to eat is too much. But I generally feel okay so I'm in a joking mood about it! I used lots of scraps of iron-on vinyl for this, it's like a vinyl scrap-busting project! I love how it turned out looking a little bit like a ransom note, I feel like it goes with the desperate mood of the tee.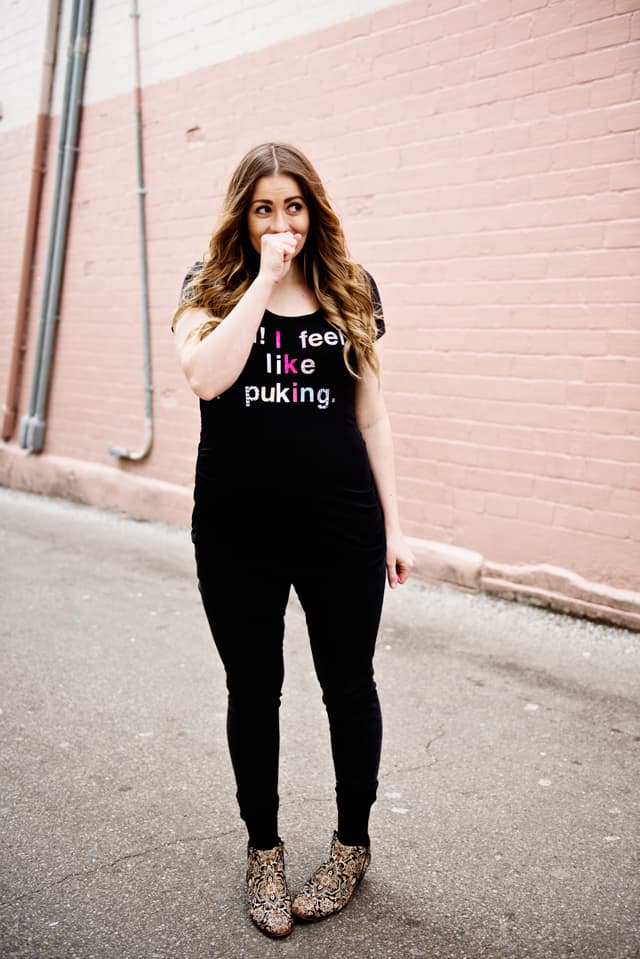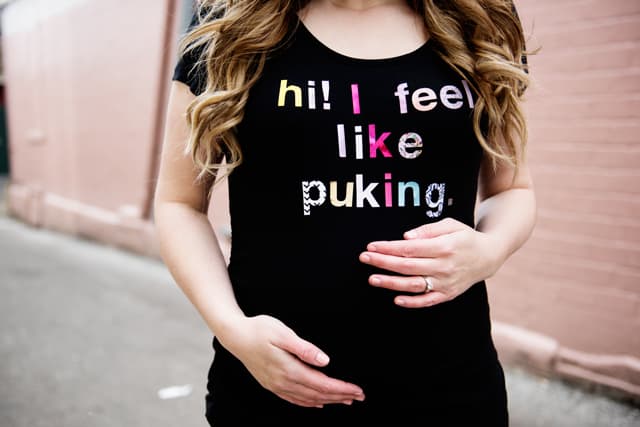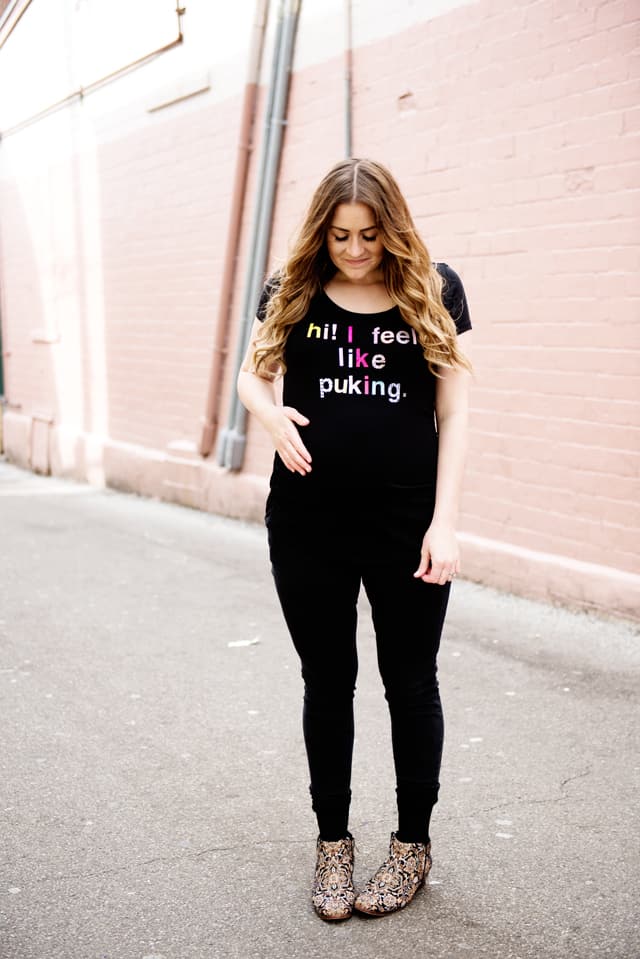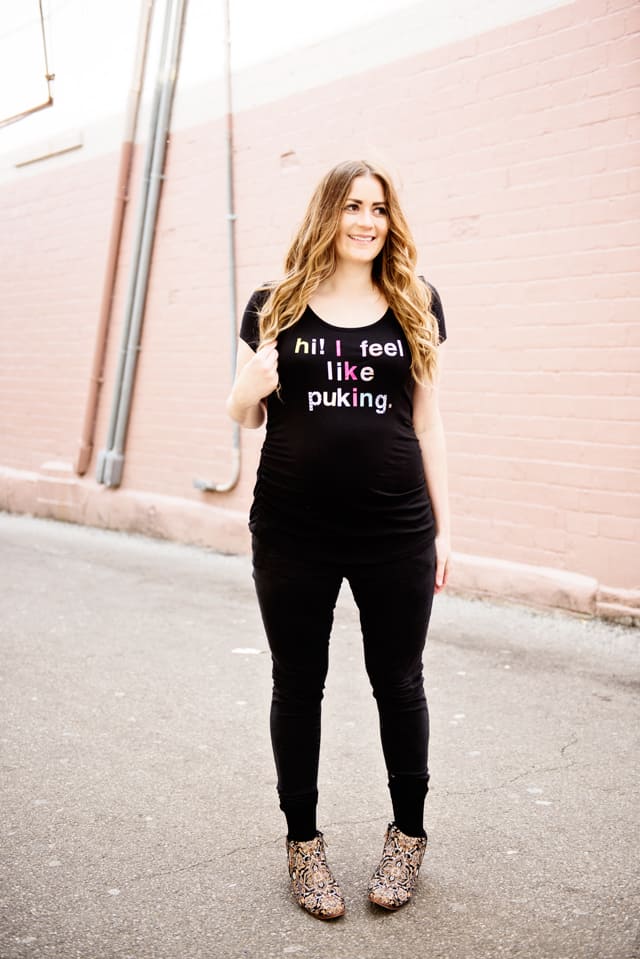 Materials//
-scraps of Patterned Iron-on
–Cricut EasyPress + EasyPress Mat
–Cricut Maker or Explore Air 2
-basic black tee
Mama Bear Pregnancy Announcement Tee//
Cute little mama bear tee with a hand-lettered design! This tee is so cute, but also has a little sass since Mama Bears are characteristically fierce! I'm looking forward to making a matching baby bear onesie soon! I love this one with baby booties or an ultrasound picture.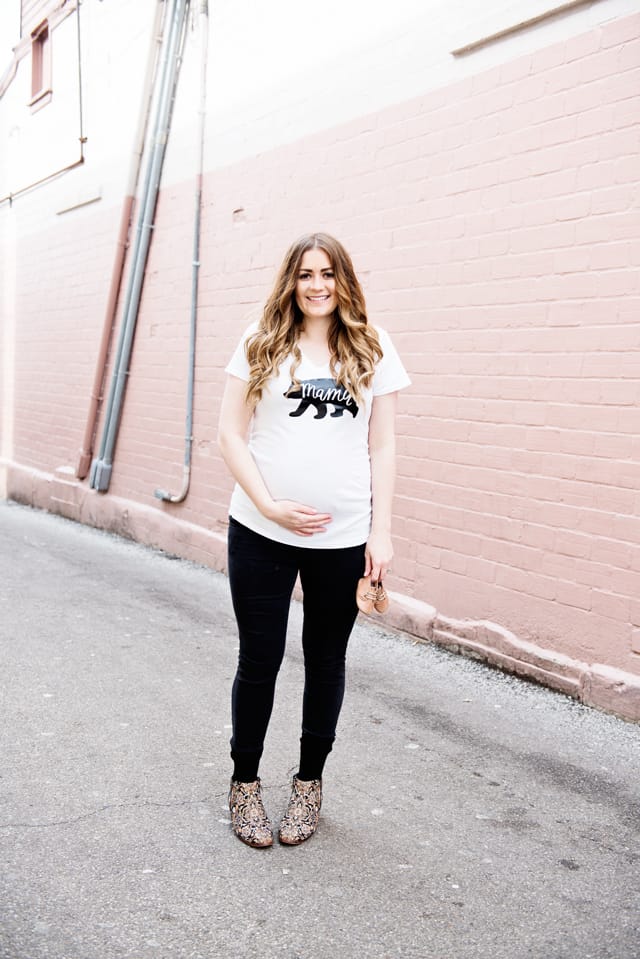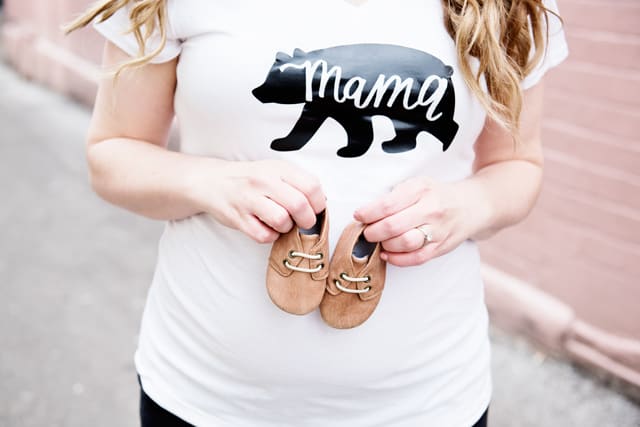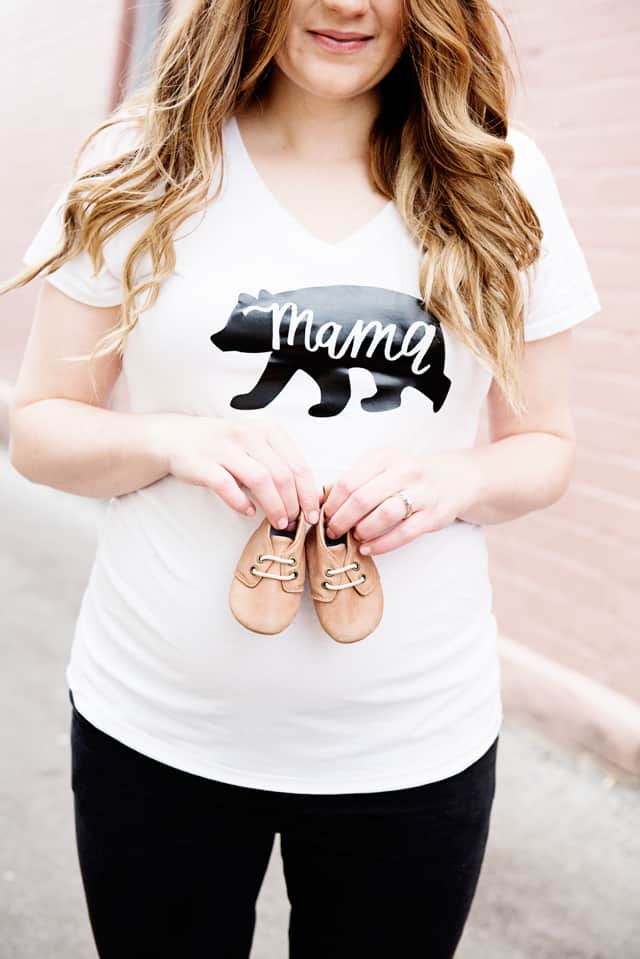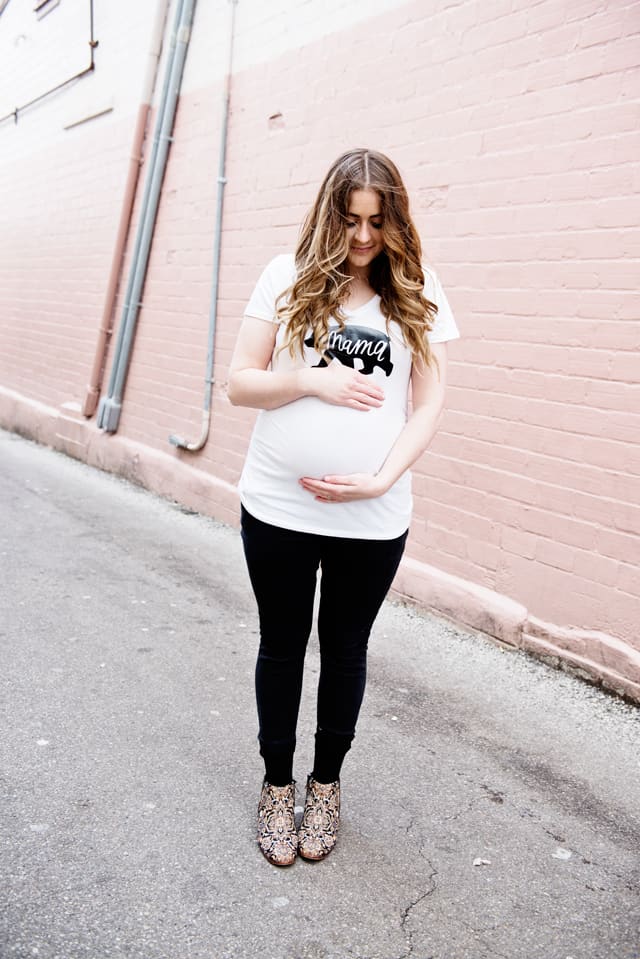 Materials//
–Black Iron-on Lite
–Cricut EasyPress + EasyPress Mat
–Cricut Maker or Explore Air 2
-basic white tee
Instructions (for all 3!)
Download the SVG file pack below! It's free you just have to sign-up for my newsletter (which will alert you of more free stuff!).
Pregnancy Annoucement SVG Pack
The file will download as a .zip with the 3 svgs inside. Upload the file you want to Cricut Design Space.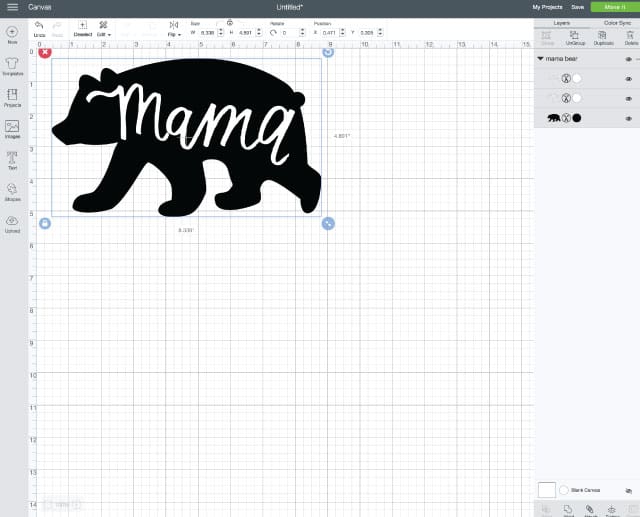 Be sure you ATTACH the design. After you "attach" the text will turn black, but don't worry it's still there. This won't happen on the other designs!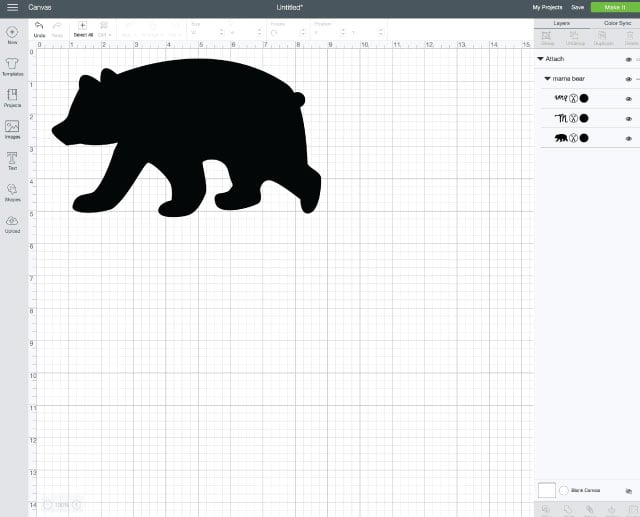 Hit MAKE IT and you will be brought to this screen: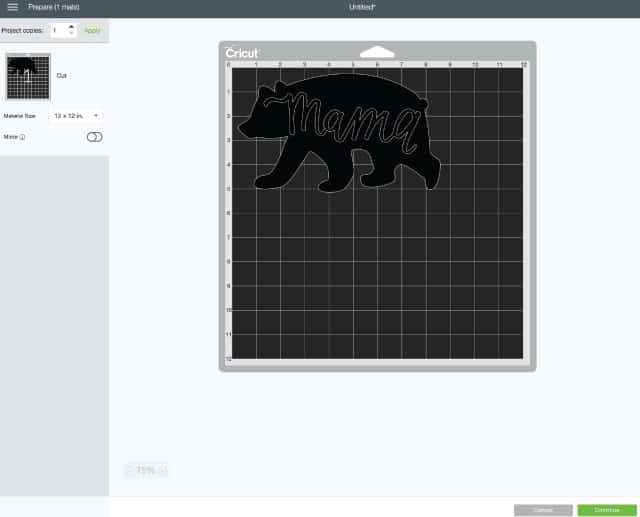 And then turn MIRROR IMAGE ON before moving forward.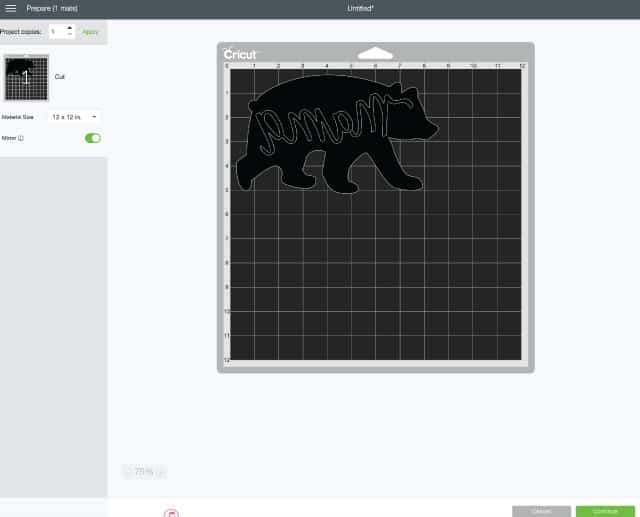 Cut it out!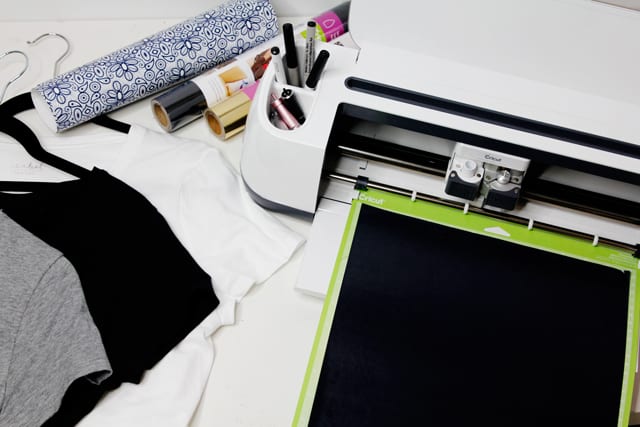 Weed out your design.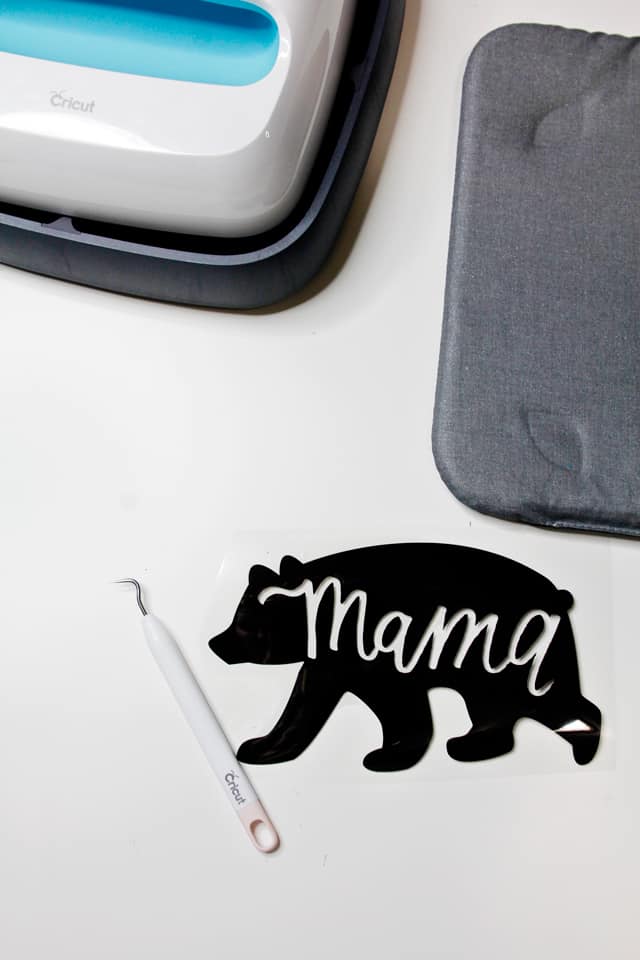 Set your EasyPress for the temp recommended for the material and fabric you are fusing to. Cricut has a chart that is updated when new materials are introduced here.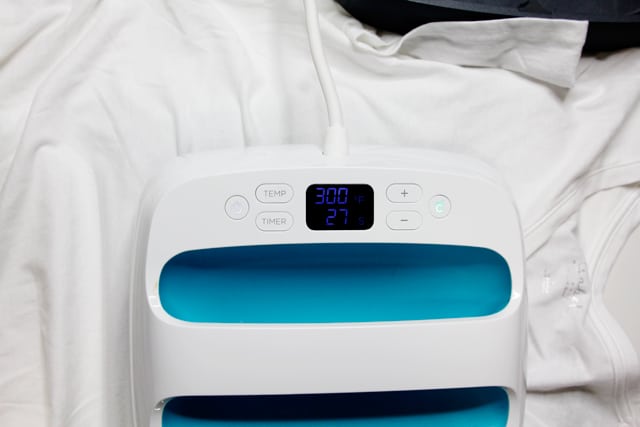 I used a ruler to get the letters straight and spaced for this one since they were all separate cuts.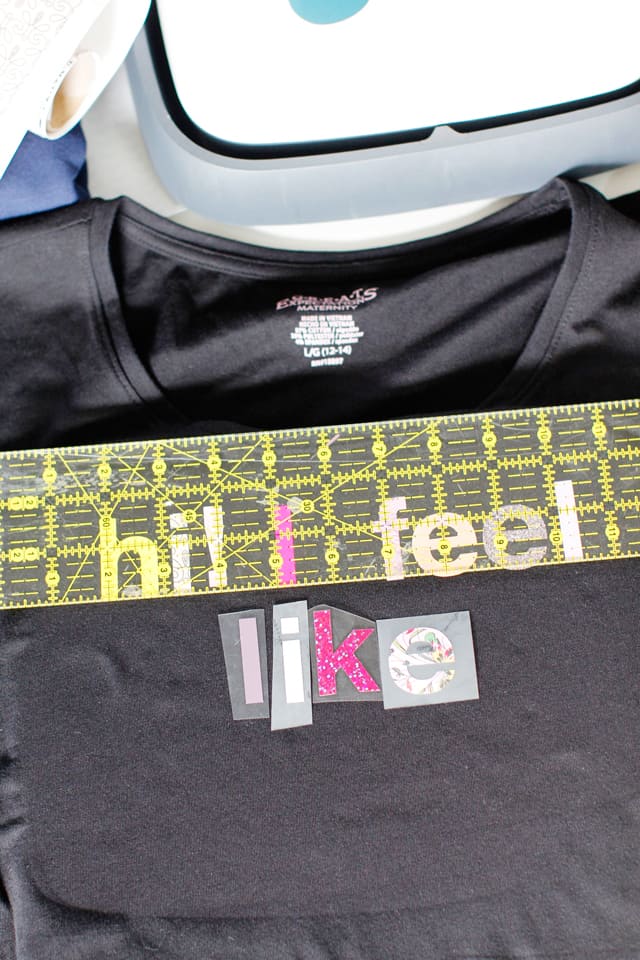 Done! Enjoy!

SaveSave
SaveSave