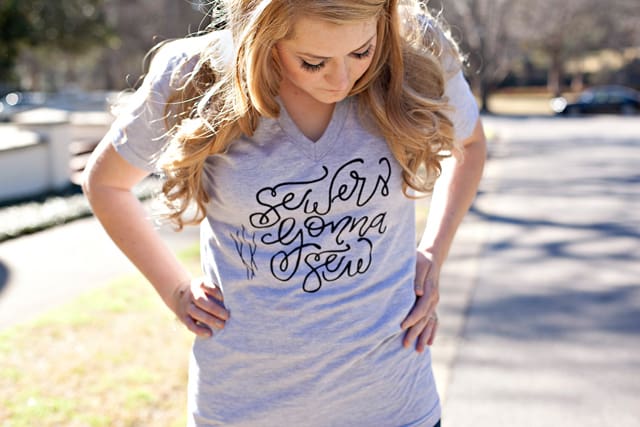 I'm so excited to release these new tshirts! If you follow on instagram, facebook or subscribe to my newsletter you have probably already seen them!
These shirts feature a cute calligraphy design that says "Sewers Gonna Sew" with a needle graphic! I love them! There are two colors to choose from: heather grey or mauve. Size small is already sold out in Heather Grey, but I put those on backorder if you still want one!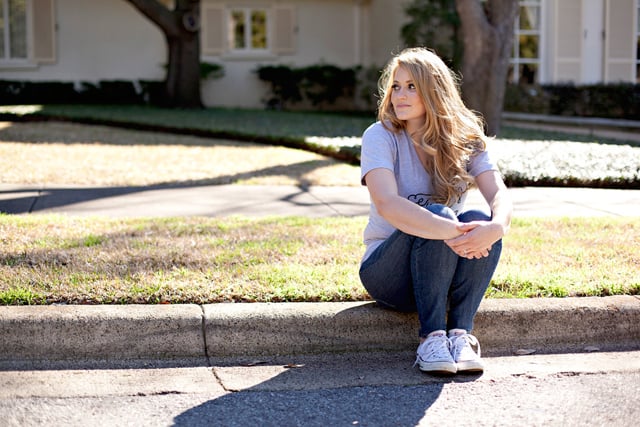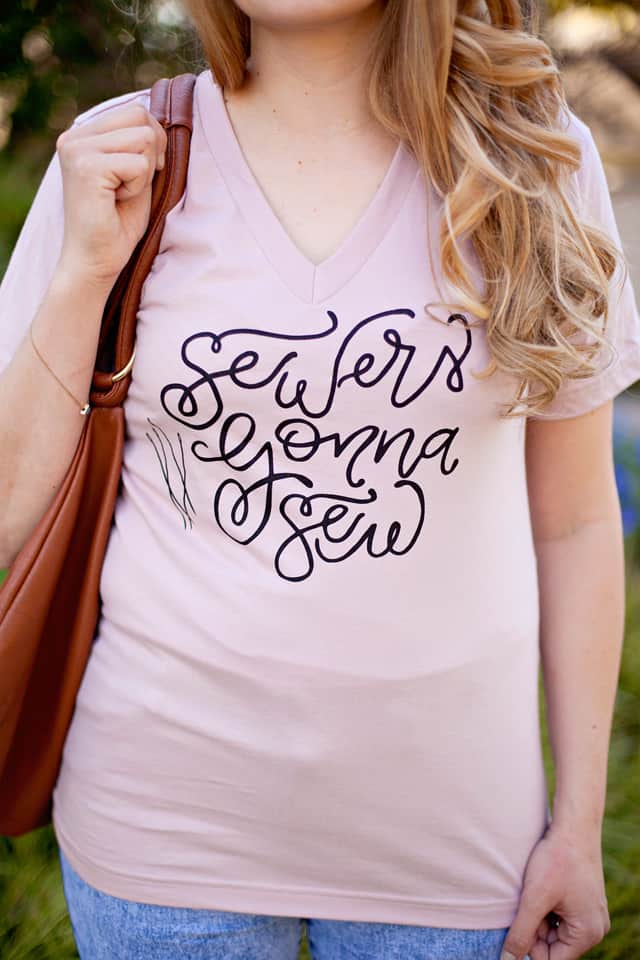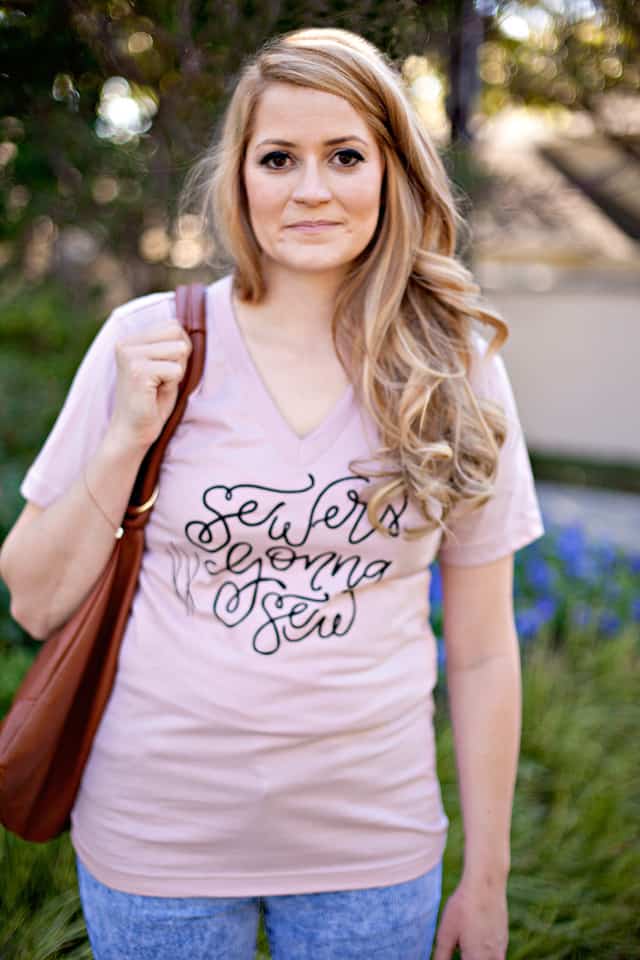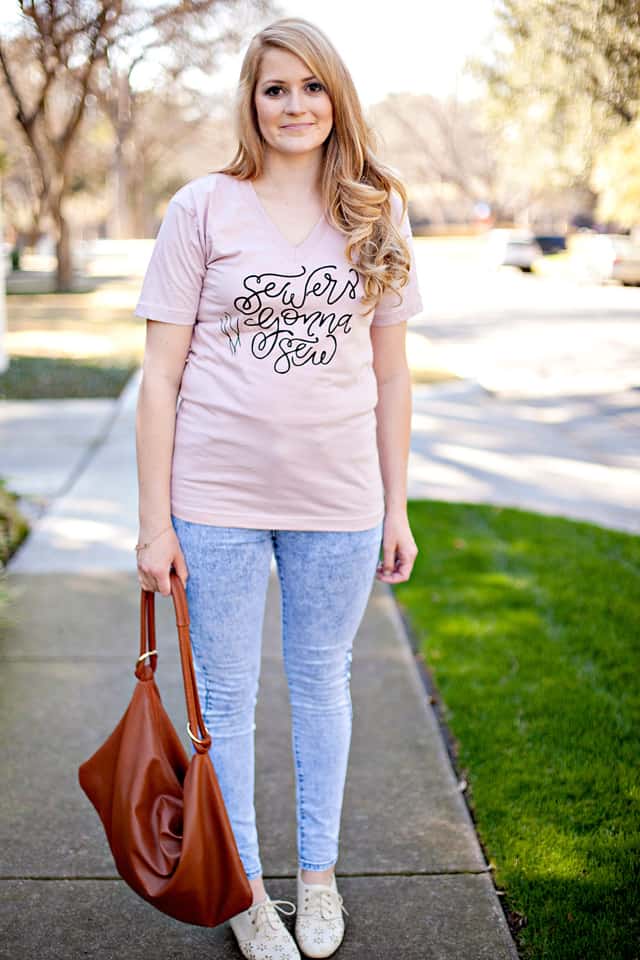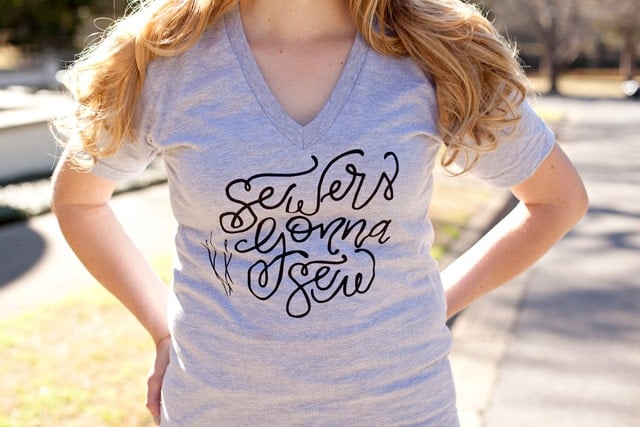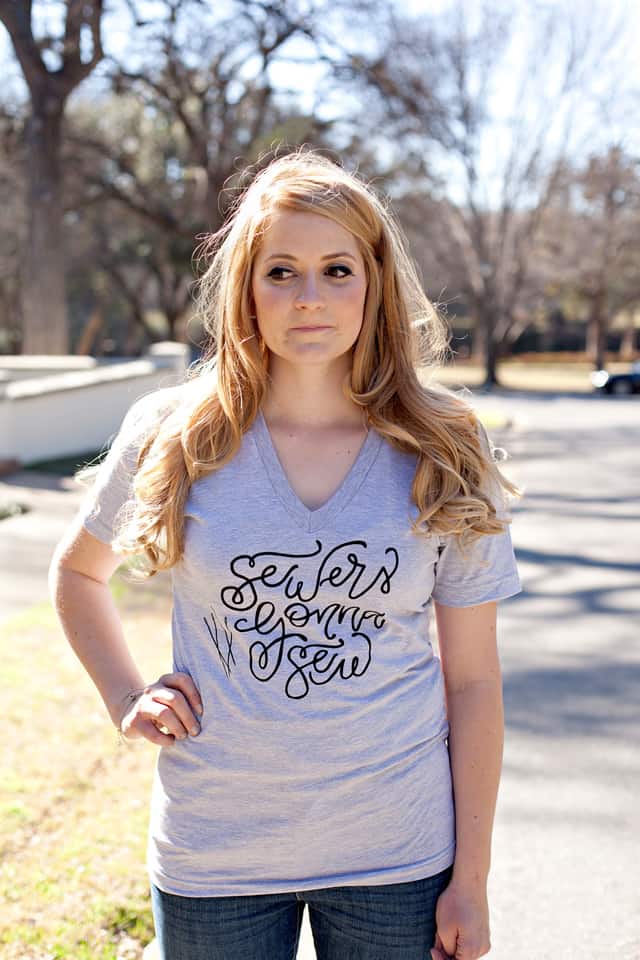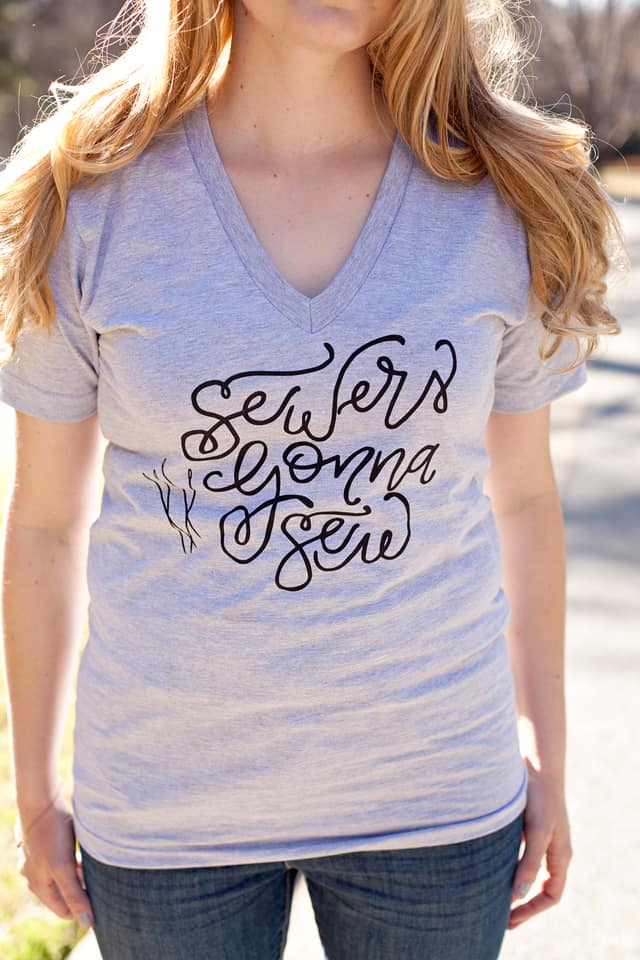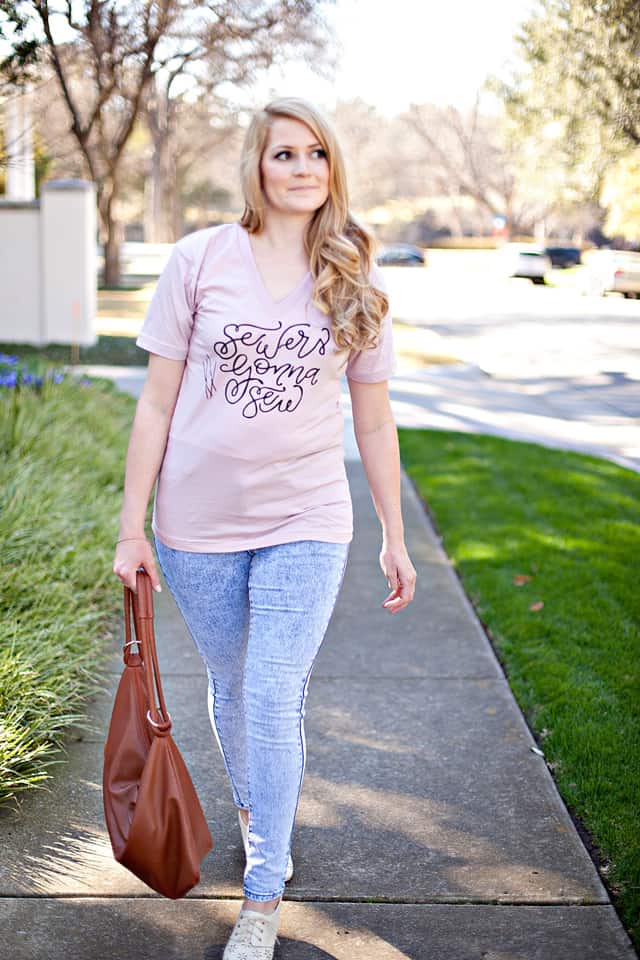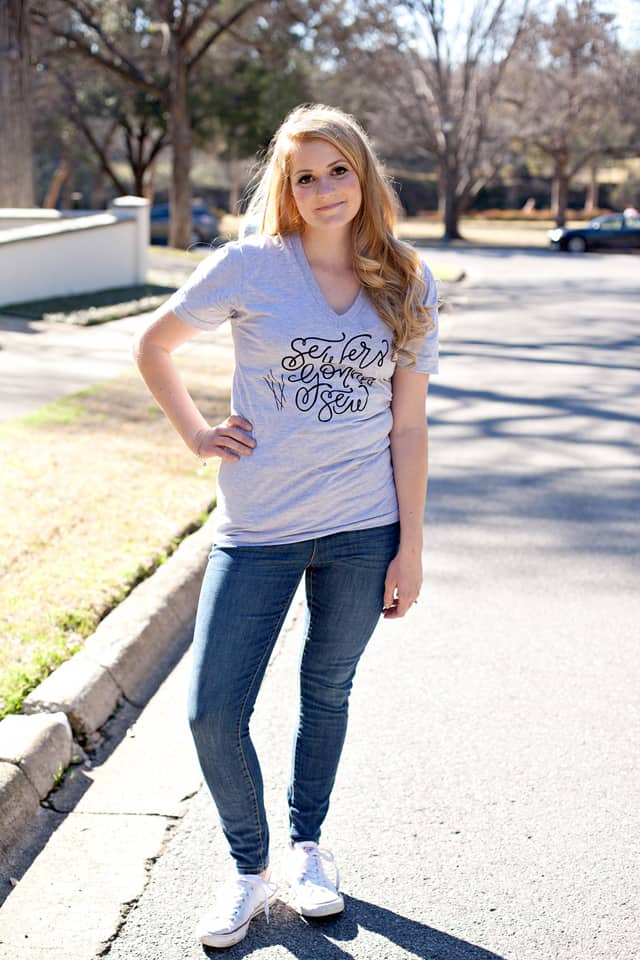 A note about shirt sizing:
The Sewers Gonna Sew tees are printed on Unisex size shirts, or men's sizing. I normally wear a size Medium in women's and these shirts I am wearing are size Small. I recommend sizing down one for a good fit. This sizing is similar to the sizing for the Sewing Machine Graphic Tees.
The Measure Twice, Cut Once tees are printed on women's sizing that runs a little small, so in the photos I am wearing a size Large. Sorry about the sizing discrepancies! But I hope this helps you get a good fit!
All shirts are made, designed and printed in the USA on 100% cotton shirts! (Heather Grey is 90% cotton, 10% polyester)
Use the code TWOTEES to save $5 off any two tees through midnight tonight!