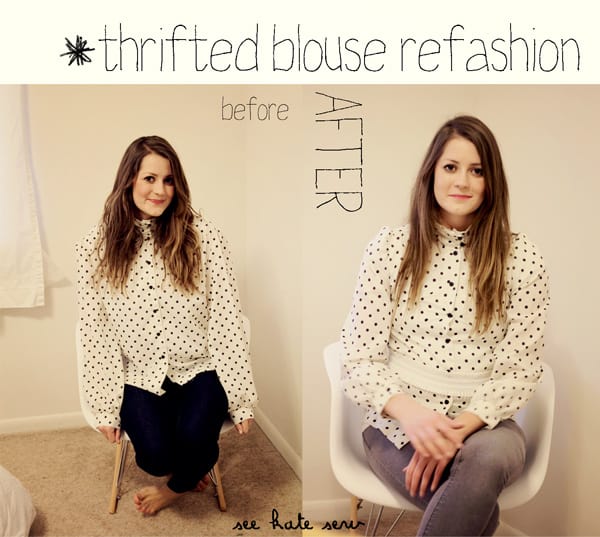 Jessica at Me Sew Crazy is having a sewing resolutions event= reSEWlutions! It's been really fun so far. One of my resolutions is to sew through the half-rack of thrifted blouses and dresses I've accumulated. 


For this event I turned a huge blouse into a fitted blouse. I promise I am happier about the result than the photo might imply. That's my husband-better-get-this-picture-right face.


Go check out this tutorial at Me Sew Crazy today!