How about a quick 1-hour project for your BABY?! In this tutorial I will show you how to make a baby romper from stretchy fabric. This is a super easy DIY, you'll be whipping them out in no time!
I love a good one hour project and this knit baby romper is no exception. It's super fast and looks professional without professional finishes! This type of lightweight and breathable romper is perfect for spring and summer. They stretch over the shoulders for easy on and off and are so comfy!
This post is sponsored by Nature's Fabric!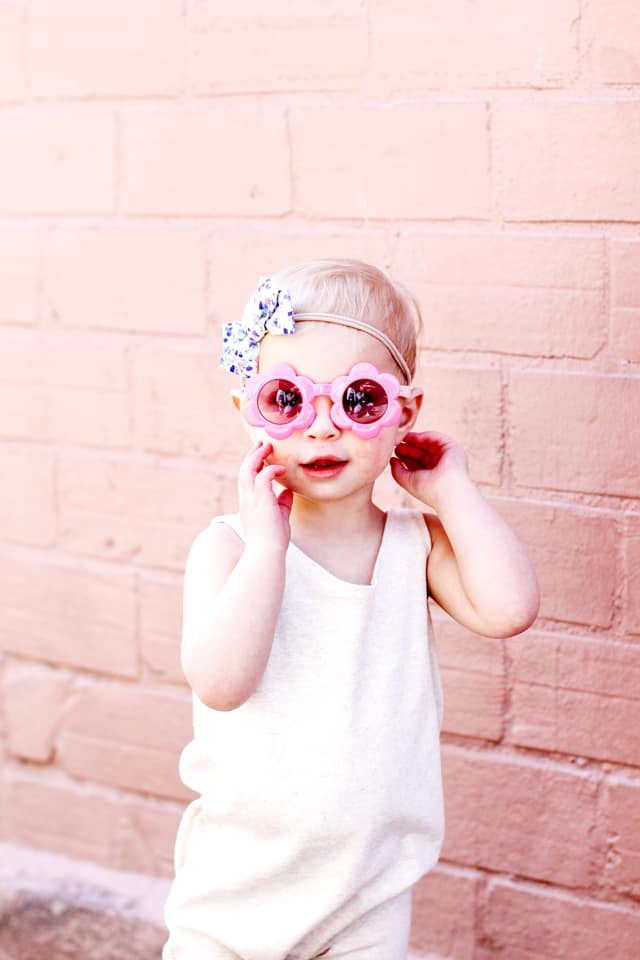 I made three of these so far (plus prototypes) and LOVE the fabrics I used! The fabric shown above is a bamboo/spandex rib knit in Almond Heather. If you haven't had the experience of sewing with bamboo, I highly recommend it! It's a natural fiber that is super soft and naturally antibacterial (what!). This is blended with spandex and it's so nice! It just feels right to put a baby in it! Nature's fabrics has a ton of different colors of this blend and it's the perfect stretchiness for this baby romper.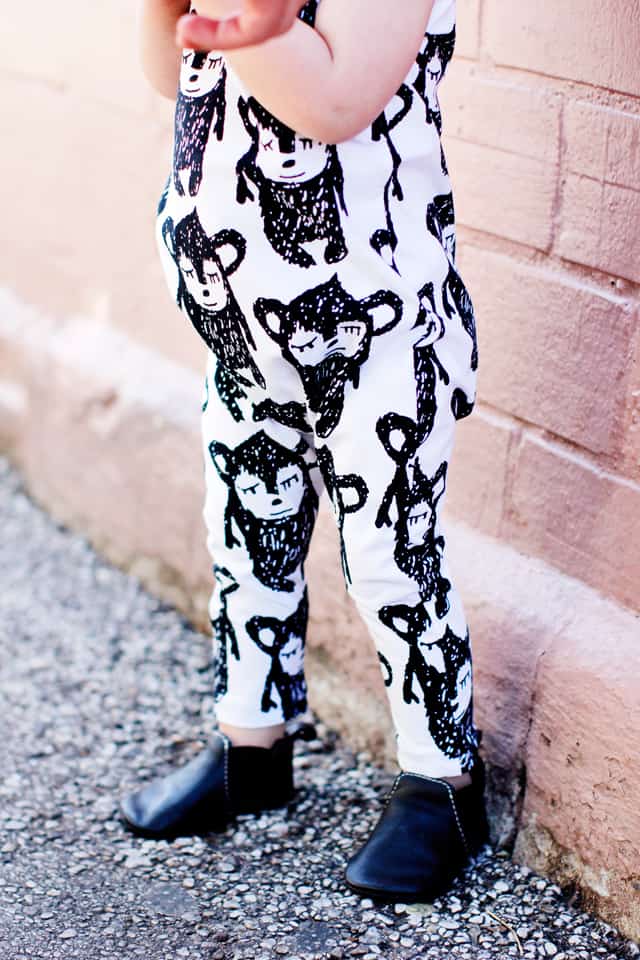 Aside from great solids, Nature's Fabrics also has a great print selection! This one is the cutest! I'm not sure what they are, bears? but they're cute! It's called Hippu on White Organic Cotton/Spandex Jersey. This one is also comfy but has a firmer stretch!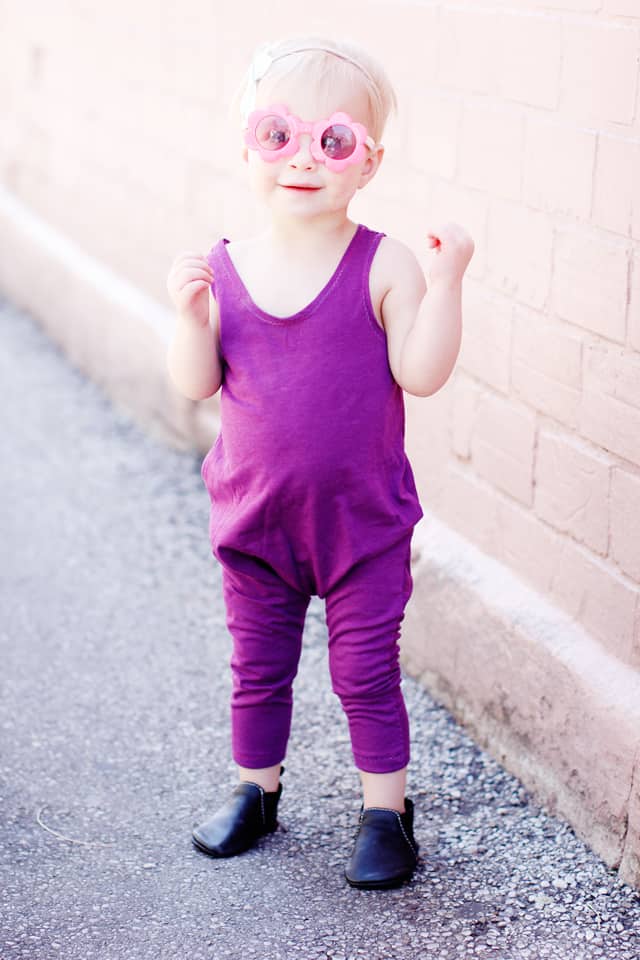 And finally my fave: Eggplant Bamboo Jersey! This is the softest of the three and has such a dimensional color! The legs on this romper are skinny, so it makes a cute little bubble belly, which is very perfect for her because her little belly is always sticking out!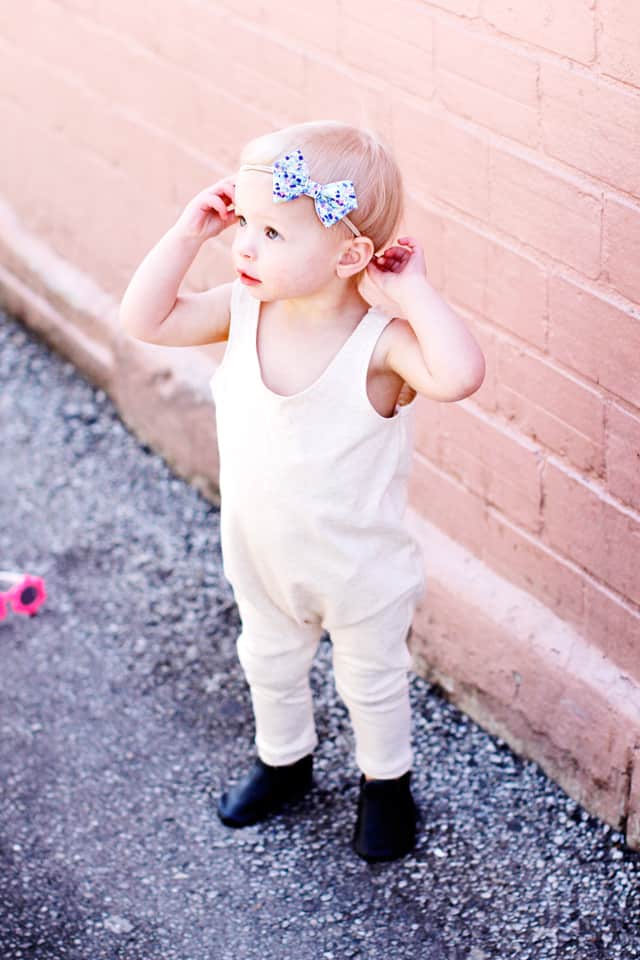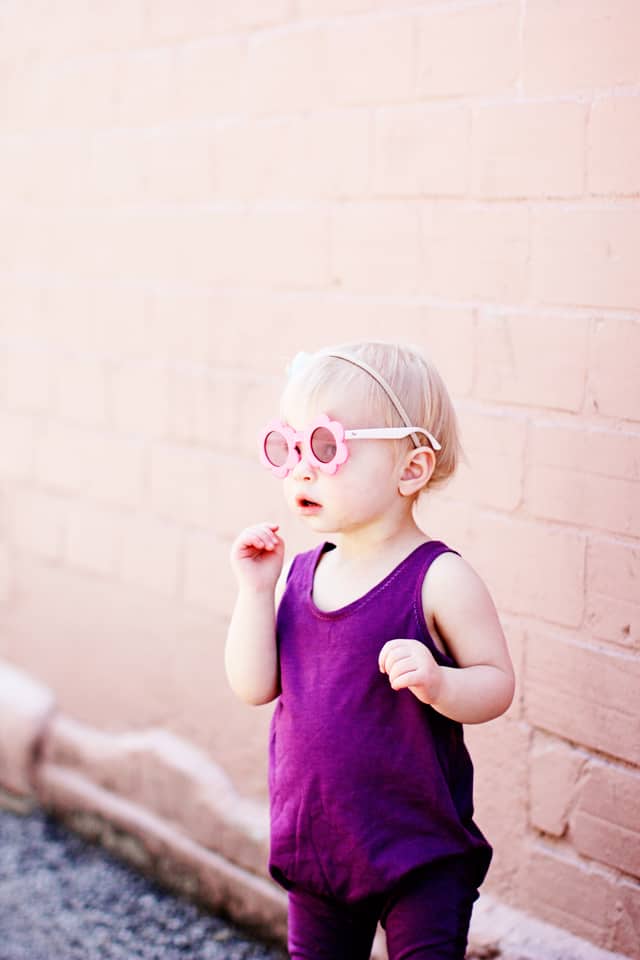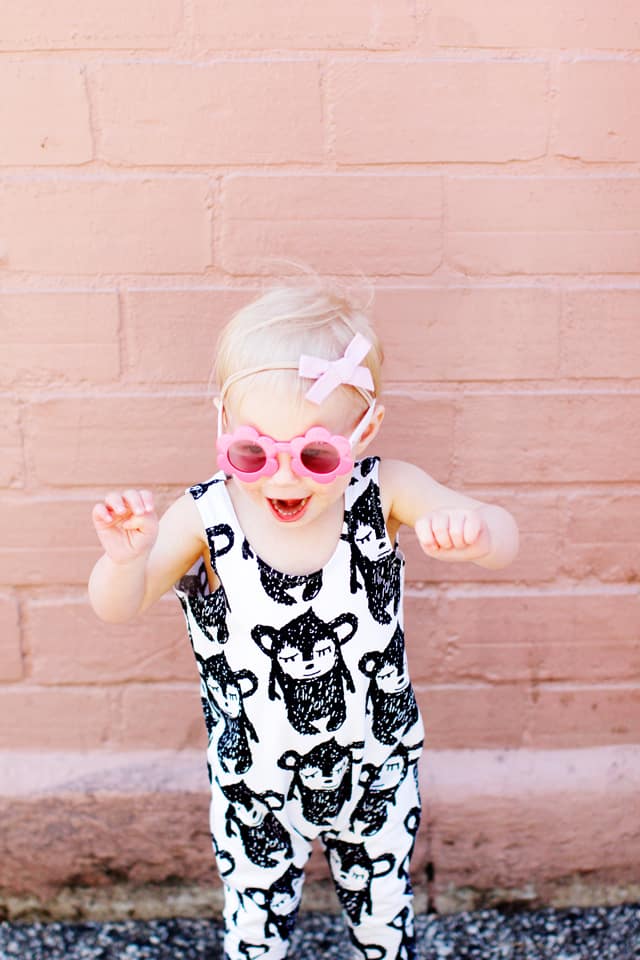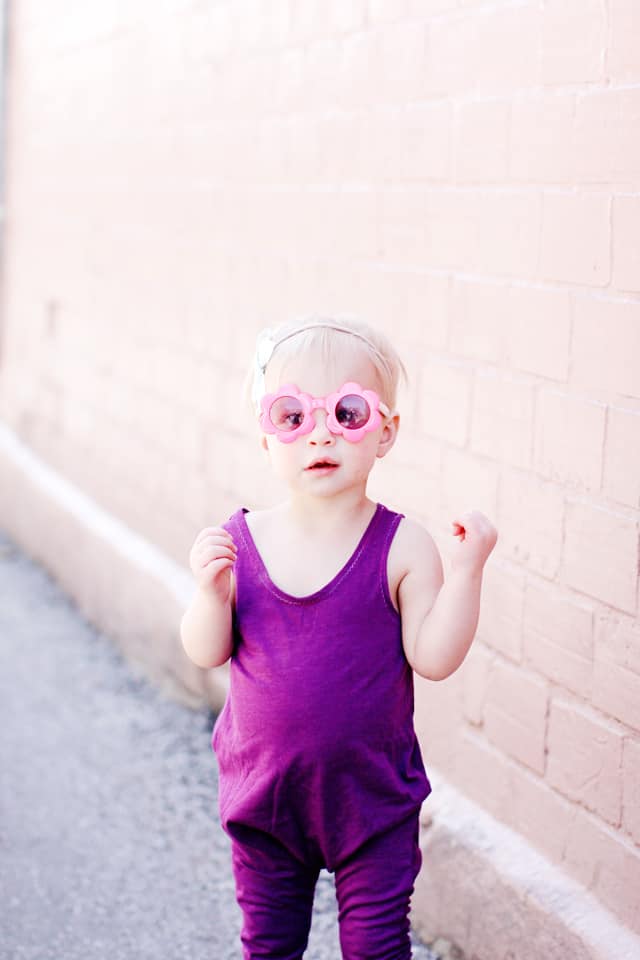 Materials//
–1 yard knit fabric
-pattern download (12-18M) – This has a skinny fit! (More sizes coming soon!)
-matching thread
Fabric suggestions//
Lightweight and breathable fabrics will be best for this romper. Fabric with at least 50% stretch is required. As shown above, I highly recommend natural fibers for this one since it's going on a baby and babies deserve the best! Check out these bamboo jerseys in every color of the rainbow and these organic cottons! Good luck choosing ;) I've found that natural fabrics wash better than synthetics, too. Win win!
Download your pattern//
Print the pattern download available above. Edited to add: This is a new download system! Put your email address in the box above to subscribe to my newsletter and you will be sent a download link. I'm hoping this will be easier overall! Thanks!
(More sizing coming soon!). Be sure to print at 100% or DO NOT SCALE.
Trim 1/2″ from edges of papers and tape the pattern together.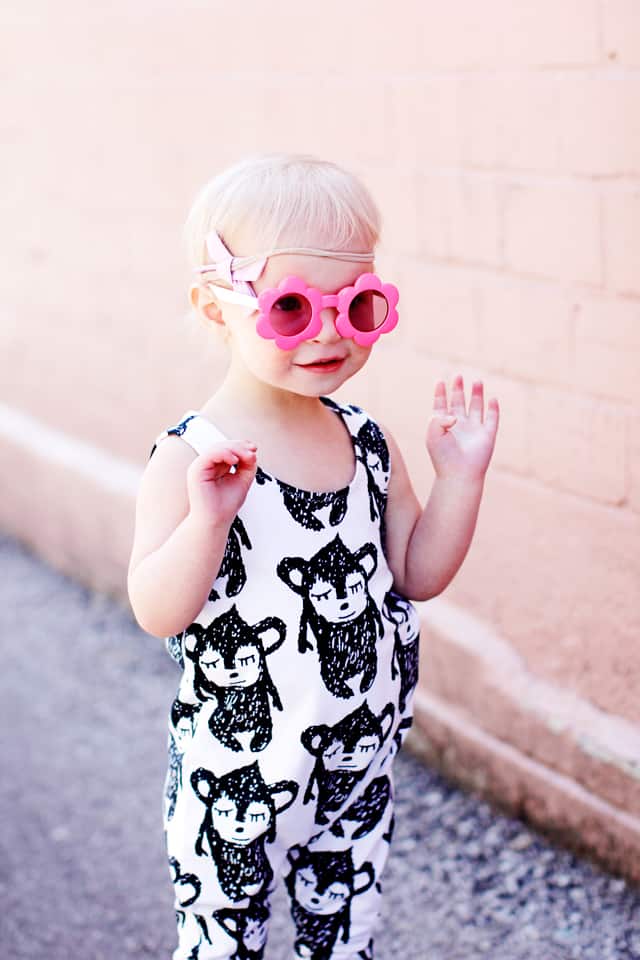 Instructions //
Cut 1 FRONT on fold and cut 1 BACK on fold.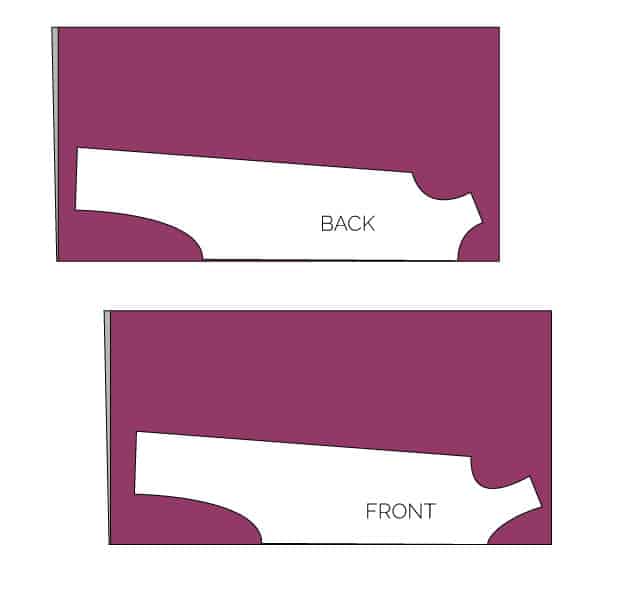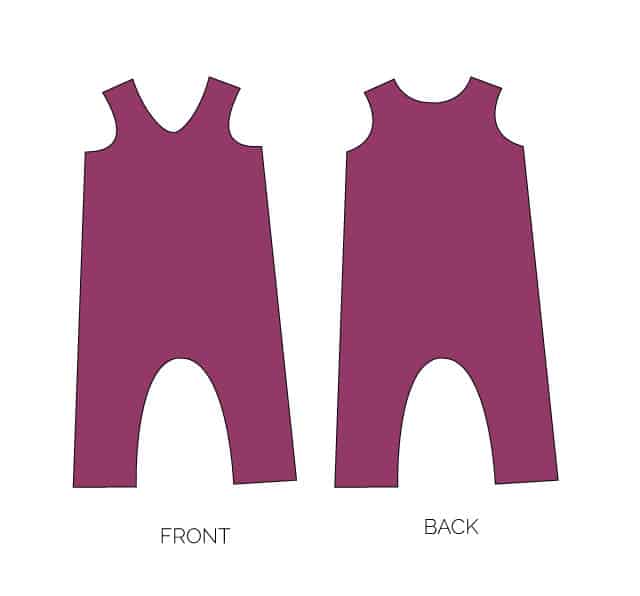 Sew pieces together along one shoulder seam.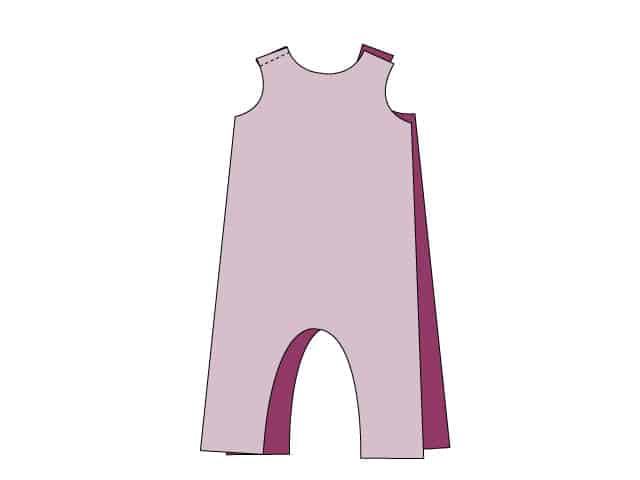 Open neckline and stitch along the neckline with a straight baste stitch 3/8″ from the raw edge. If desired, finish raw edge with serger.
Use the baste stitching to ease the raw edge under 3/8″ and press. The thread will work as your fold point, which helps you ease over a curved edge. Sew the neckline with a stretch stitch.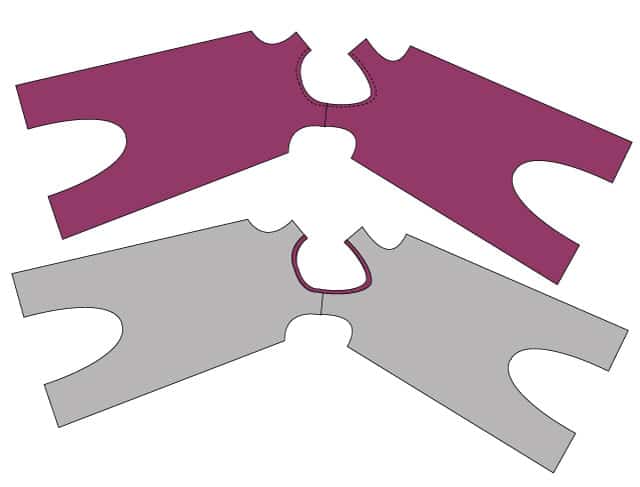 Sew the second shoulder seam and finish seam allowance.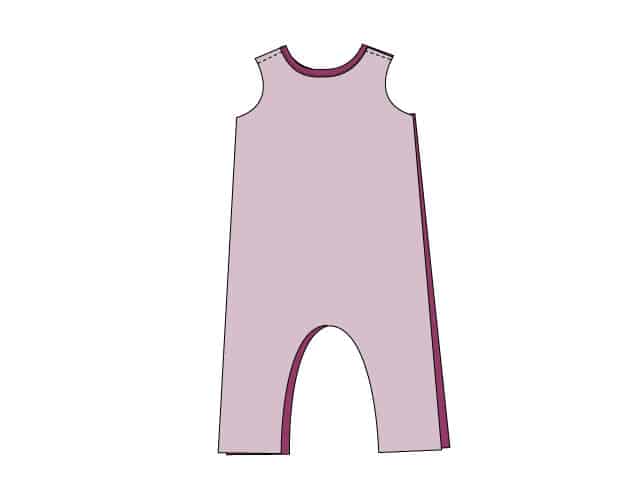 Repeat the same process of basting and turning with the arm openings before you close the side seams.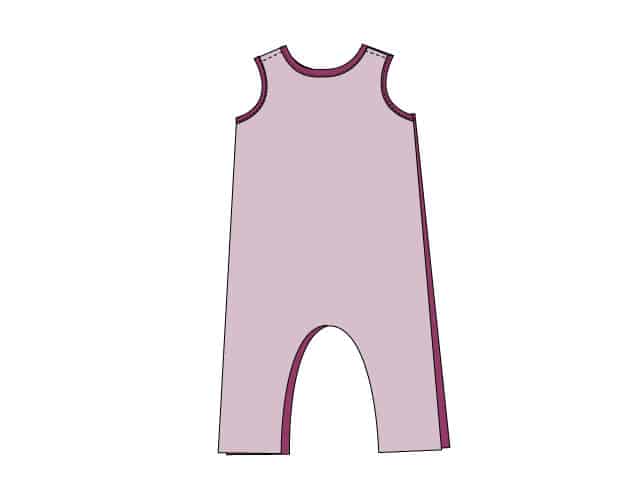 Sew side seams and finish seam allowances.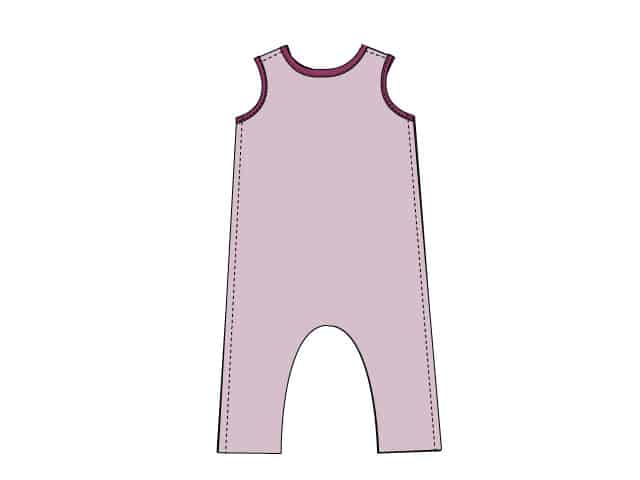 Leave the crotch open for now. Finish the leg hem with a serger and then press it under 1/2″. Sew at 3/8″ to finish the edges.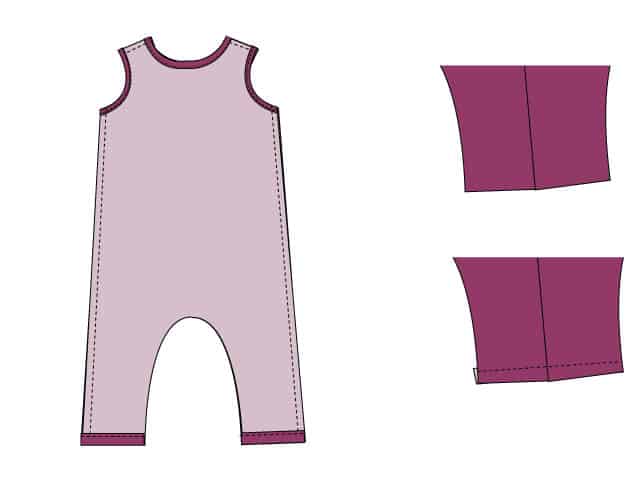 Sew up the crotch seam and you're done!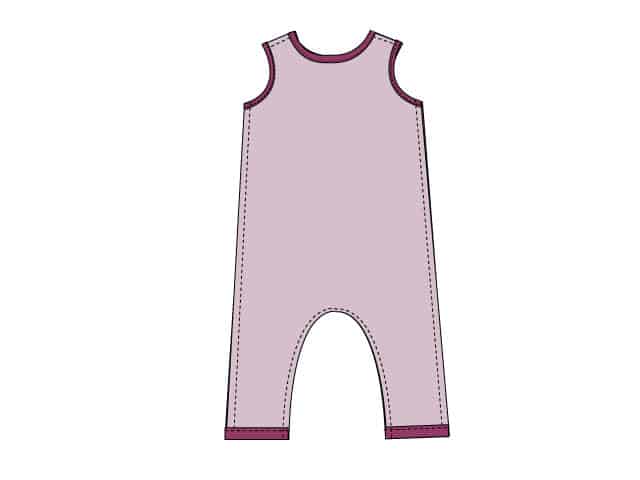 Cute!