Written by Vivian of Vivileen and Suz and Viv.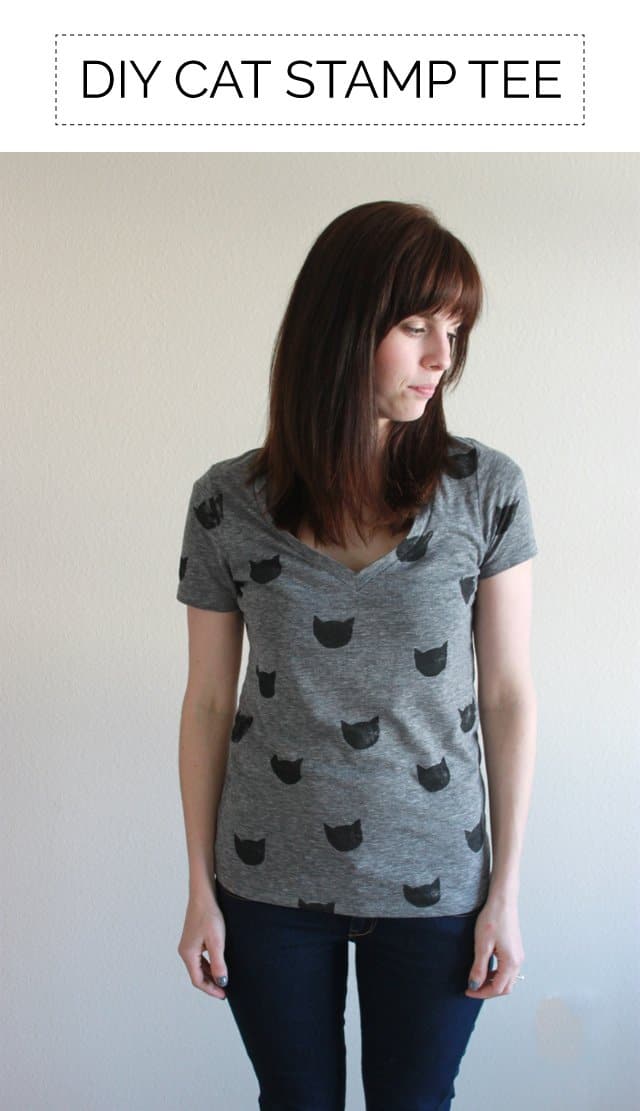 In spring and summer I practically live in grey v-neck t-shirts. Pretty much any time my grey v-neck is clean I'm wearing it. They're so versatile and easy to wear. I'm also a crazy cat lady at heart. I already have two cat shirts and my Instagram feed is full of pictures of my kitty. I thought I would combine two of my favorite things and make a cat print grey v-neck t. I made a potato stamp for the first time, and the whole process was much faster than I expected, and turned out better than I imagined. I hope you like it as much as I do!
DIY cat stamped tee
Supplies: grey v-neck t, black fabric or acrylic paint, one large russet potato, paper towel, permanent marker, kitchen knife, X-acto knife,
and paper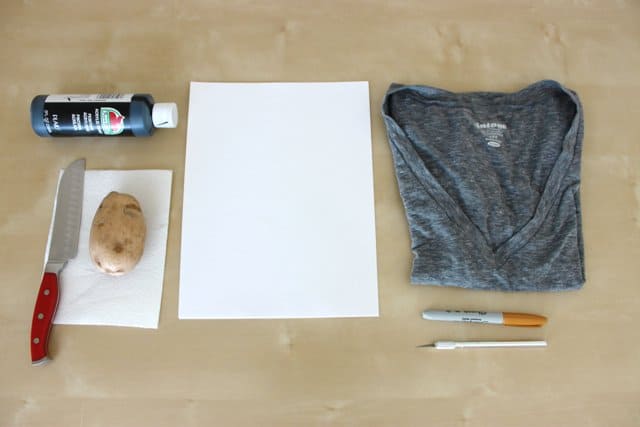 First cut the potato in half length wise. Then place the potato cut side down on a paper towel to draw out the moisture. Use a permanent marker to draw your stamp shape onto the potato. Trace the design with the Xacto knife about a quarter inch deep. With the kitchen knife cut around the edge of the potato making sure not to cut into your design. Remove the cut section of the potato. Paint the design and stamp away!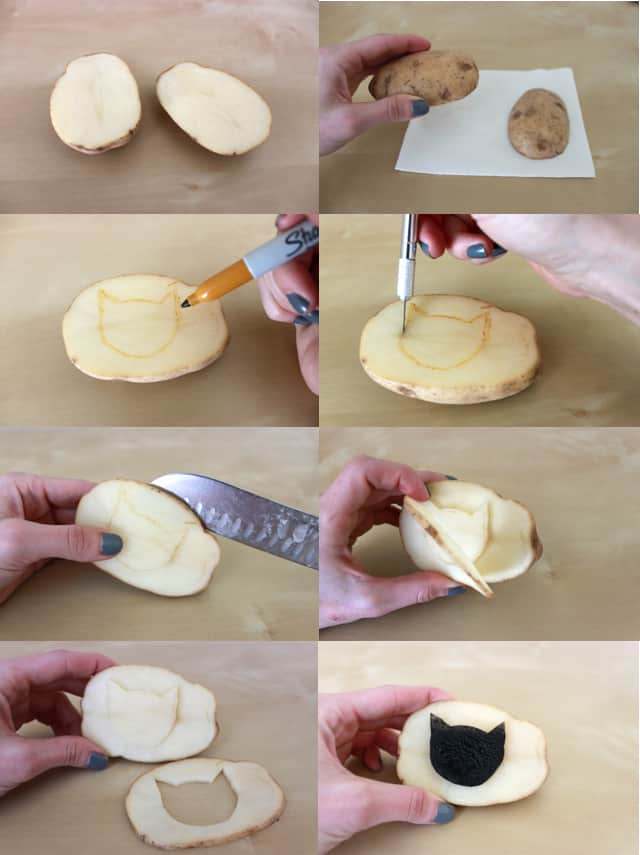 Make sure when stamping to put some paper between the layers of the shirt to prevent the paint from bleeding through, and paint the potato design each time you stamp for a dark image.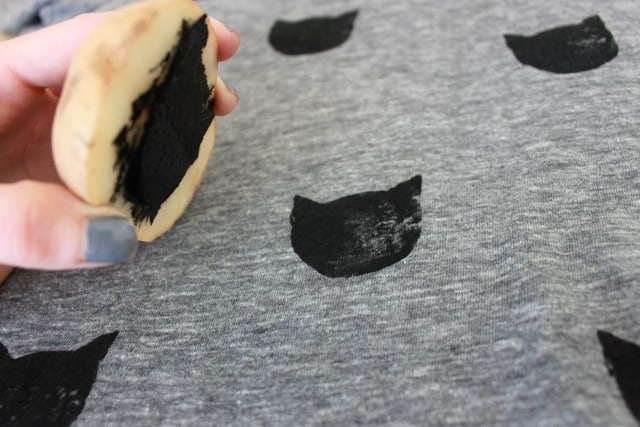 When the front side of the shirt is dry flip the shirt over and keep stamping. Once that is dry you're done!