Man, my skirt names are so creative. I'm outdoing myself here.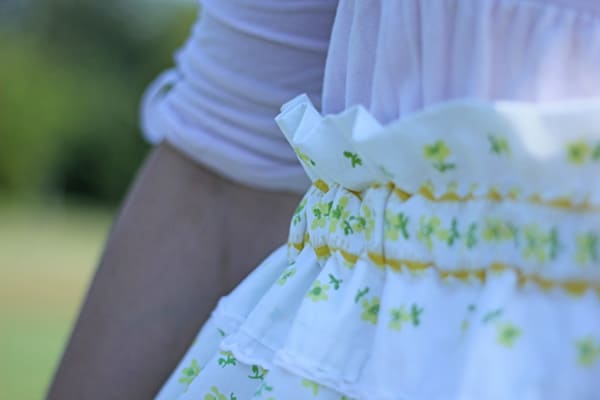 I love wearing sheets. The old kind. They are so pretty and lightweight and carefree! Not to mention using the pre-made hem makes this project so fast! And you get some extra pretty detailing built-in, that can only be found on a sheet!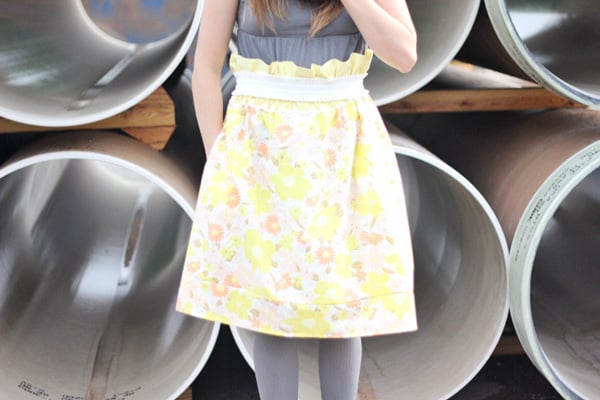 I'm going to show you how to make a vintage sheet into a new skirt! I used a full sheet, but you can use a bigger one or regular fabric.
Materials:
Full size vintage sheet (or a new sheet will work, too!)
elastic, 2″ smaller than your waist measurement, cut in two pieces
pocket pattern piece (optional)
How to cut your skirt pieces: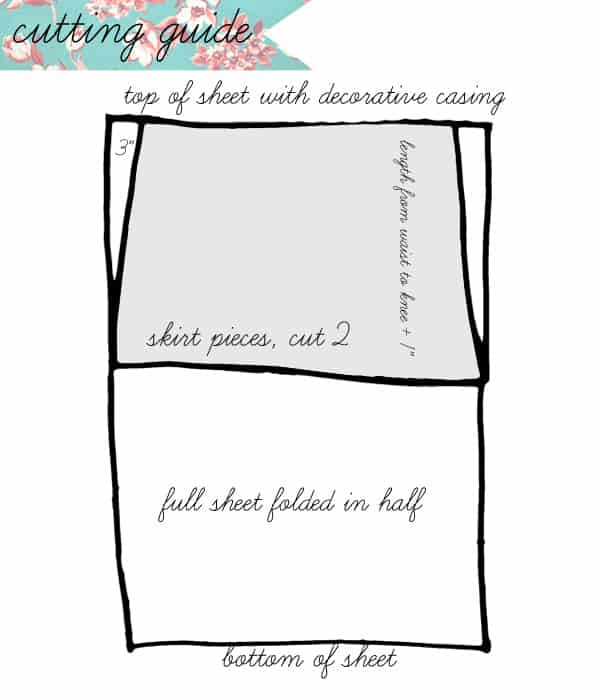 Fold sheet in half. Cut out your skirt pieces starting at the top of the sheet. Measure down to your desired length (waist to knee + 1″). Taped sides starting 3″ in at the top to the bottom to get the a-line shape. Cut pockets from remaining fabric if desired.


To make the skirt:
First, sew two lines of stitching, parallel to each other through the sheet's nice top hem. Start 1″ from the top. The top hem should have two layers, like premade casing. We're just going to narrow that casing down to about 1.5″. The arrows below will help you find the stitching.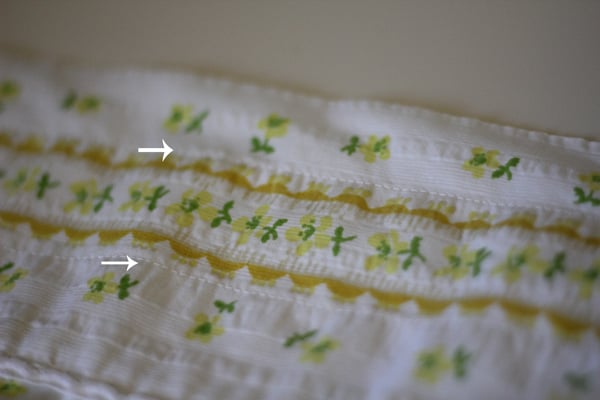 Then, use a safety pin to guide your elastic through. Pin on each side and repeat for the other skirt panel.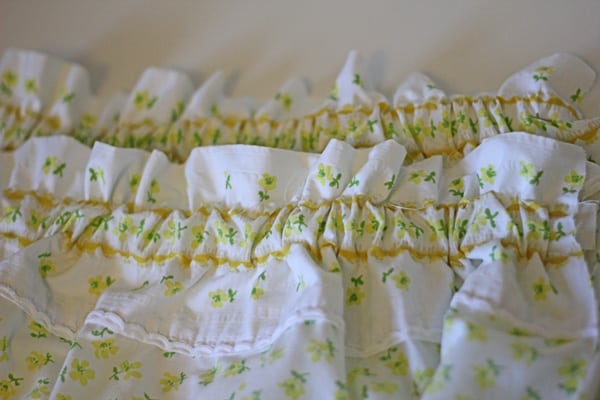 Stack your skirt panels on top of each other, with right sides together and sew up the edge. If you want pockets, follow this tutorial before you sew the panels together.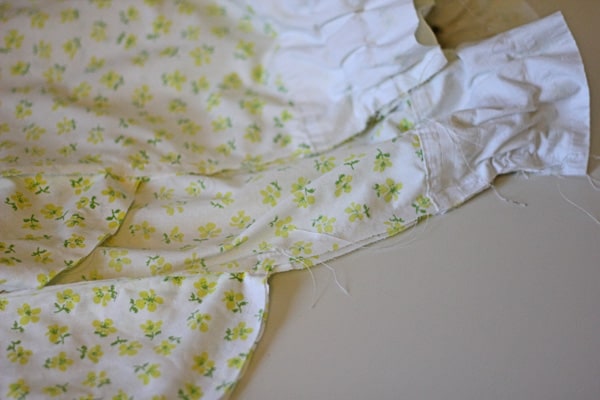 Finish the bottom edge, fold up 1/2″ and sew hem.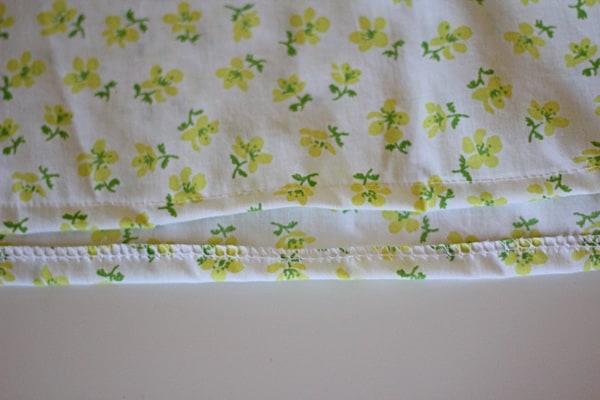 Done!