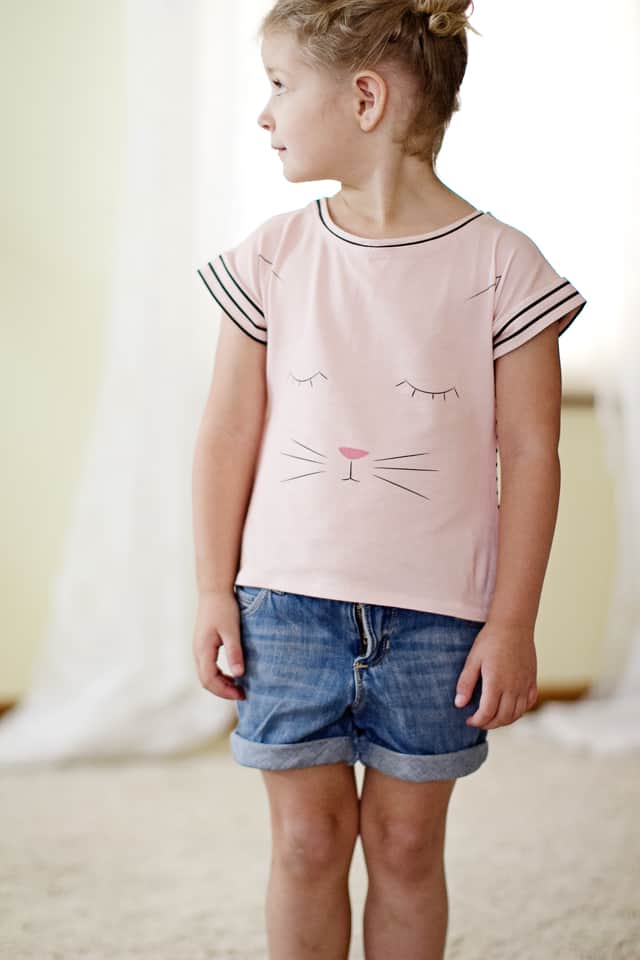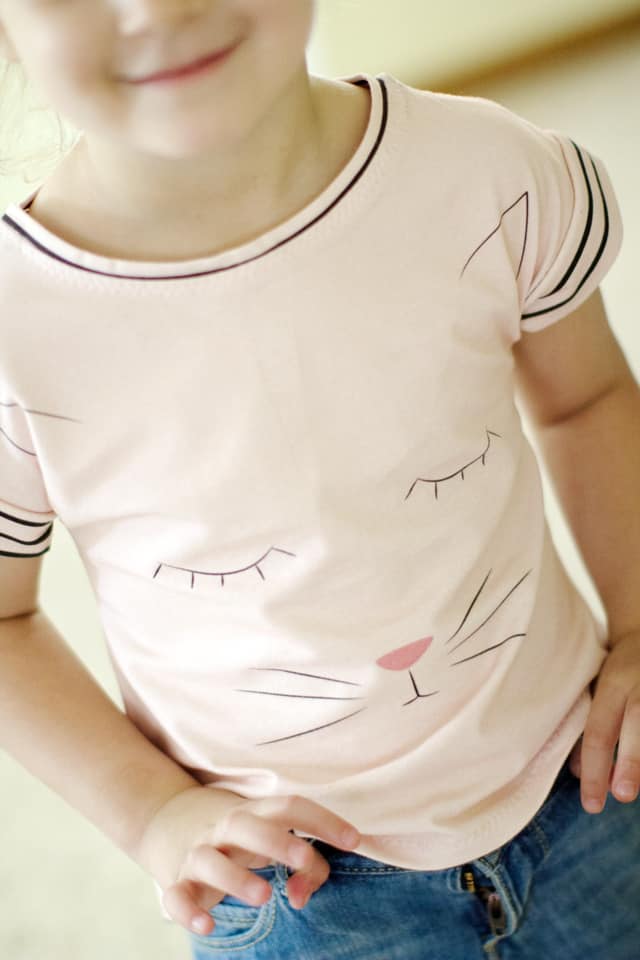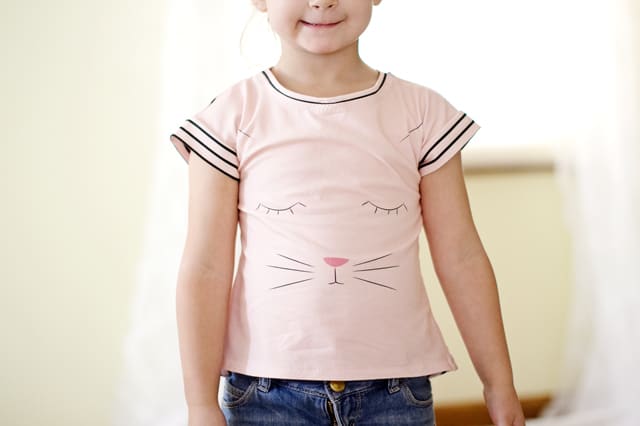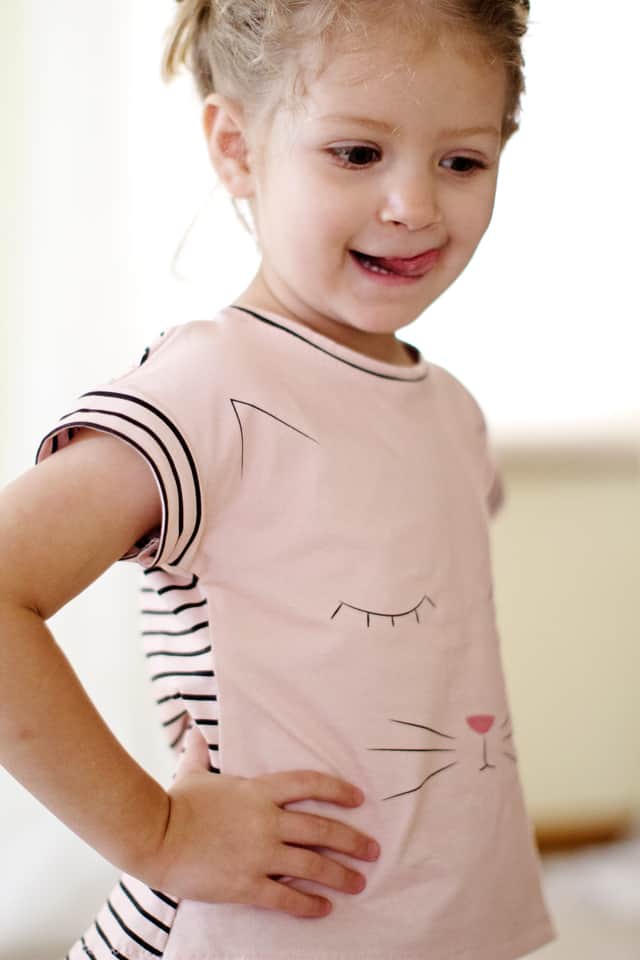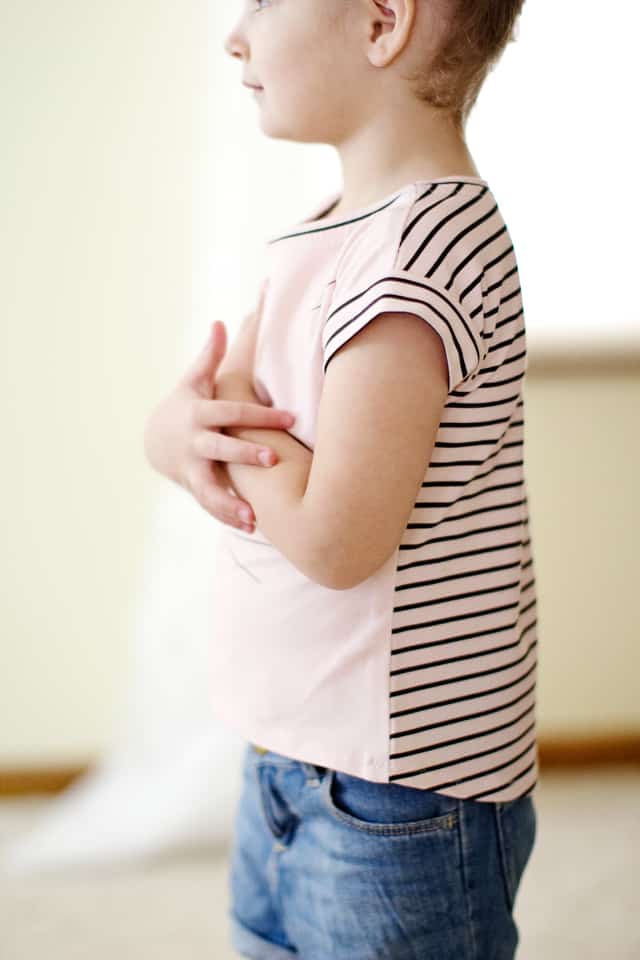 Are you kitten me right meow? We're kitty crazy over here so another kitty face tee will fit right into this girl's closet! This sleepy face kitty tee was made with SPROUT! I've told you about Sprout before, it's an extension of Spoonflower, where you can get custom fabric printed right on a pattern. There are a bunch of See Kate Sew designs to choose from, including the Soho Blouse, the Recess Raglan and the Viewfinder Tee (shown here). See all of the patterns available here.
I've had this idea in my head for a while and finally had a chance to try it out on Spoonflower's new Cotton Spandex Jersey. I designed a large panel print fabric with animal faces on the front, centered it on Sprout's interface and had it printed on the Viewfinder Tee. The pattern pieces are printed on the fabric, so you just cut and sew it together! For this tee, I made a striped backing fabric, which I also used for the sleeves and neckband.
Sprout has an interface that allows you to see a 2D and 3D version of your shirt. Just a tip, the 3D version is not accurate, so you'll drag the fabric around on the 2d one and go with that for placement!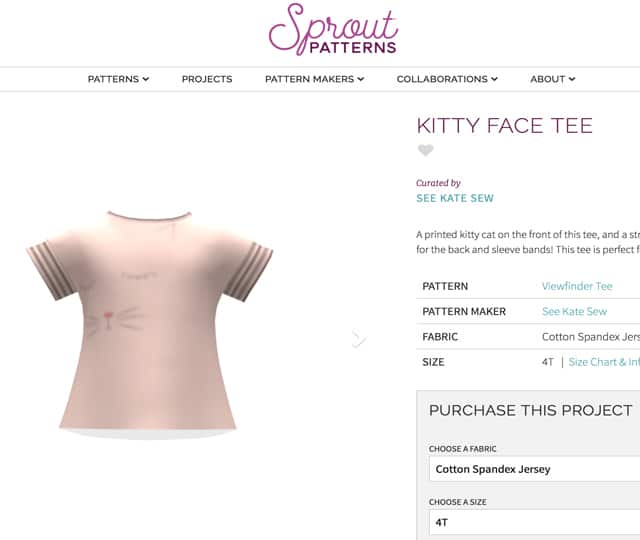 The Sleepy Kitty Fabric can be applied to any pattern that Sprout offers and you can even have them make it for you with their new white glove service.
Kitty shirts like this instantly turn my kids into make-believe cats, so for the rest of the day I was petting little kitty heads crawling on the floor!
I also made two more animal face shirts! I'll show you them soon!