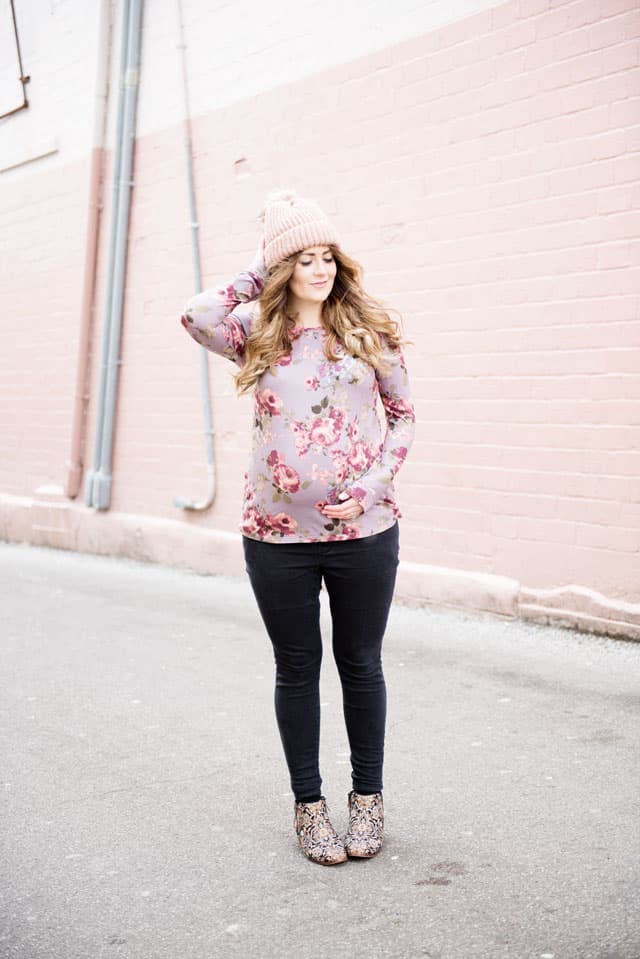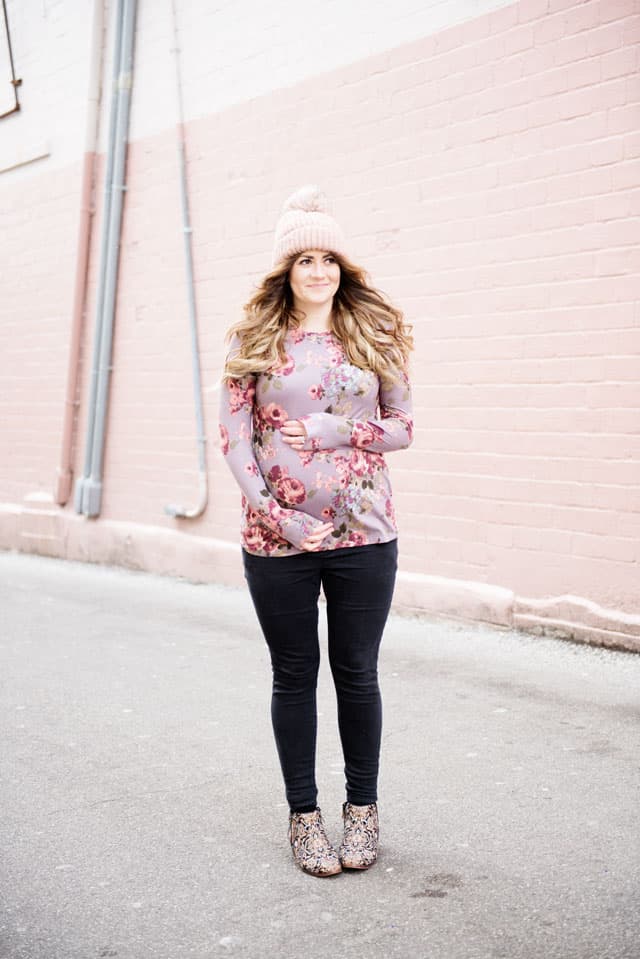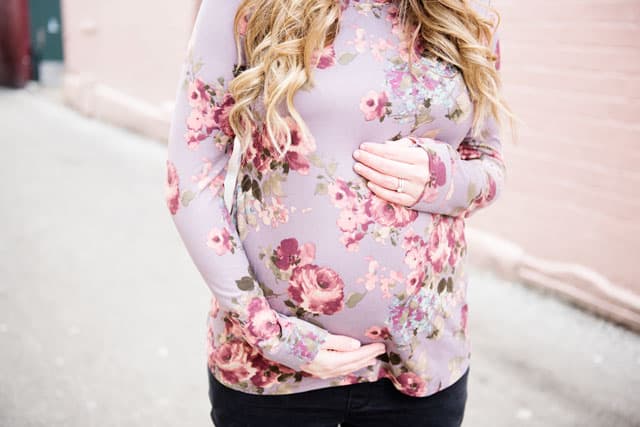 Happy Monday! This is the first in a series I am committing myself too: Monday Maternity Makes! I want to sew more maternity clothes for myself this time around so I'm hoping to share one new maternity sewing make every week or so. Emphasis on the OR SO because you know…I might be on the couch instead.
This first one is a version of the Blair Maternity Tee! The Blair was my first dedicated maternity pattern and it's such a great basic. I try to add a maternity version to patterns where I can, sometimes all you need is one extra pattern piece with extra room in the belly.  I have 8 patterns that are perfect for expecting mothers right here, with a few more coming! 
I designed it originally because I wanted a maternity tee without ruching. I love ruching but I get sick of it when I'm pregnant because most shirts you find in the store are all ruched up! However, I did add a ruching option to this pattern so it's a great all-in-one maternity pattern. Depending on how you carry you may prefer a ruched shirt or not.
This top is made with a floral brushed polyester from Raspberry Creek Fabrics. I really only want to wear brushed fabrics during this pregnancy I'm so uncomfortable already! The long sleeve version has bands at the wrist which I think are cute and a simple band neckline. This is the regular neckline, the pattern has two neckline options, a scoop neck being the other.
Weather is finally warming up so I may cut the sleeves down to make this last through the summer, but I love how simple it is for spring or even fall.
Fabric: c/o Raspberry Creek Fabrics
Pattern: Blair Maternity Tee
Shoes: Sam Edelman
Hat: Nordstrom
Maternity Jeans: Asos