Usually when I release a pattern I also write a whole blog post all about it! But I kinda forgot with the Aquarius, so here it is now! I have had more photos to share that show off all the versions so you can compare them all in this post before choosing! Many of these photos are also in the pattern file!
There are multiple sleeve and hem options for this pattern so you can mix it up however you want! The options make it work for any activity from workout to date night and any season. Two of the hem options are pretty long, which is great for pairing with leggings (like the Capricorn leggings). It's also super cute with jeans, I love the shorter hem tucked into the front of jeans!
-A0 + copy shop + print-at-home files included in the download
-3 hems- basic, shirttail and hi-lo with side slits
-3 sleeves – short, long and banded
-ruffle sleeve option
-dolman construction, super simple!
Hi-lo slit hem with a short sleeve and ruffle//
The short sleeve finishes the dolman like a normal sleeve and hits right about at the bicep. It is fitted just enough to give you a really flattering shape (oh hey biceps!) without feeling baggy like some dolmans can be!
Fabric// c/o Raspberry Creek Fabrics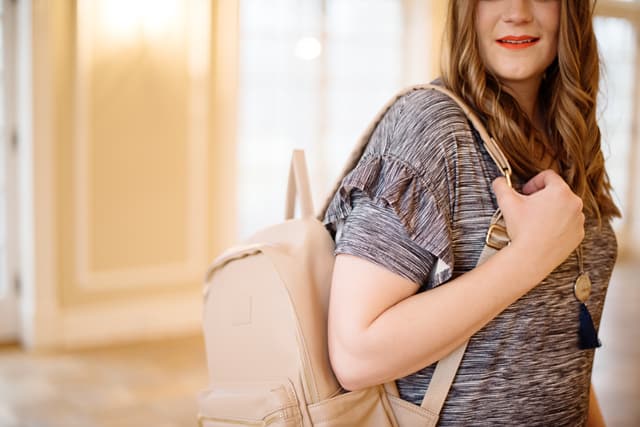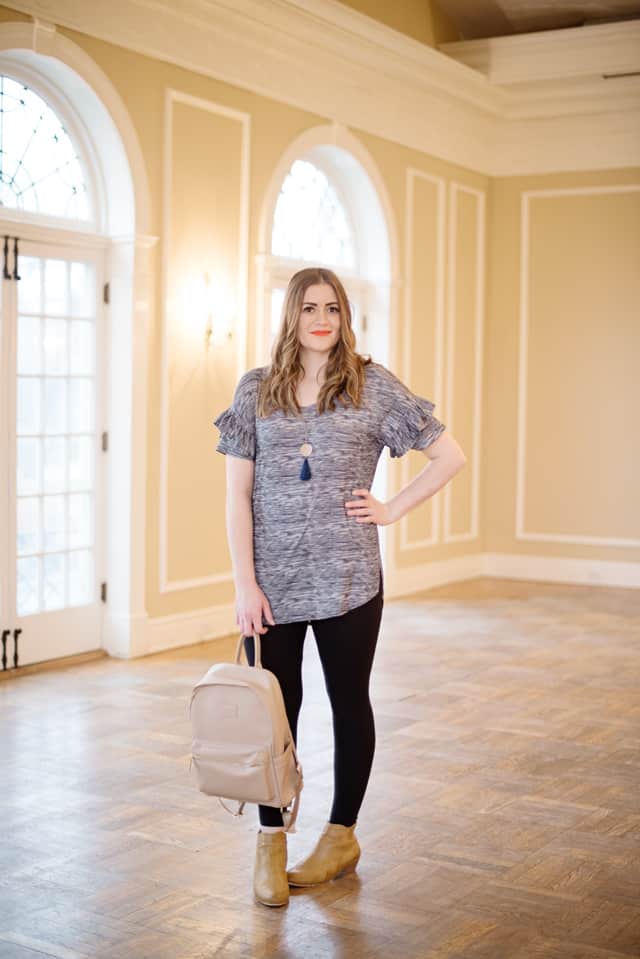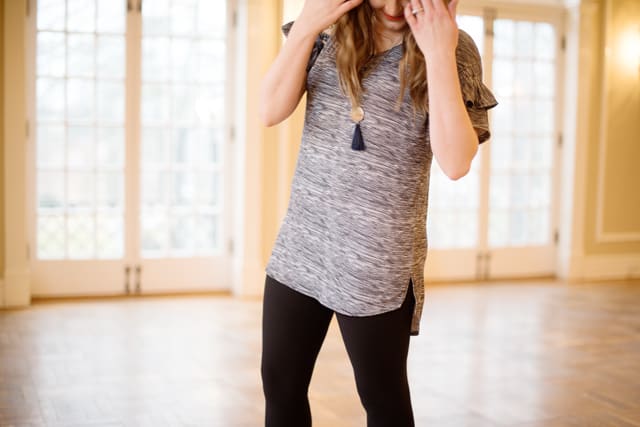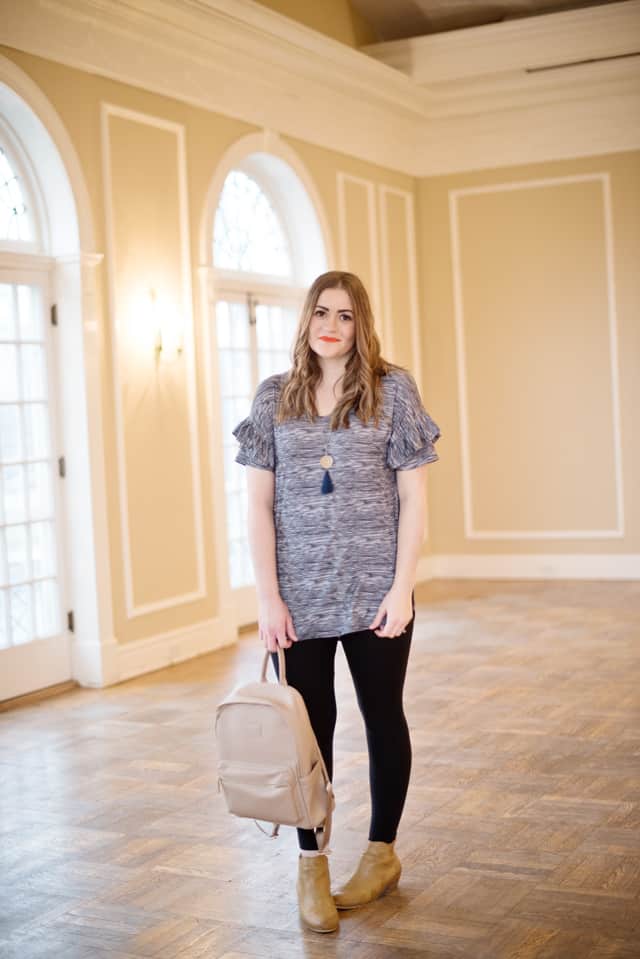 Shirttail rounded hem with band sleeve and ruffle//
The band finishes the sleeve nicely and pokes out just a tiny bit from the ruffle. The band is also folded over to the edge of it is a fold and the band is two layers of fabric. It's super easy to finish and I love the ruffle on top of it.
Fabric// I forget where the stripe is from and ran out before finishing my top so I added this Rayon Floral c/o Raspberry Creek Fabrics to the back and ruffle and I love to two-tone look!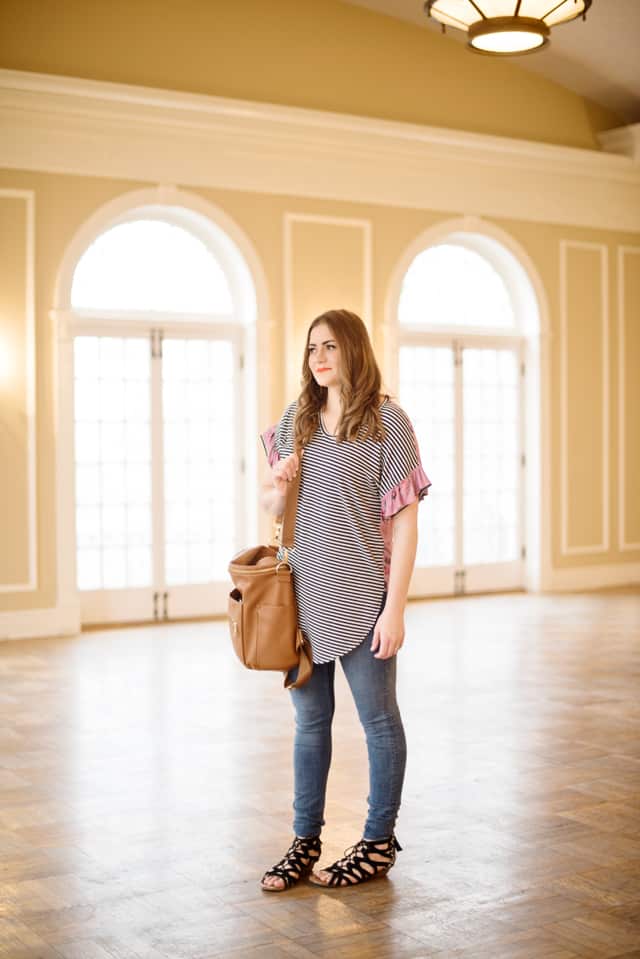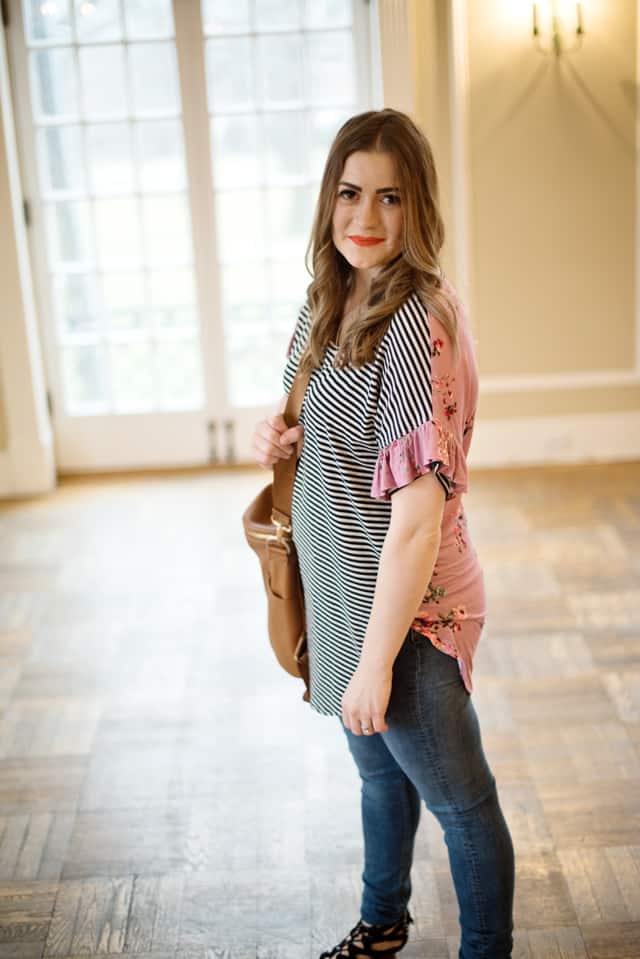 Shirttail rounded hem with long sleeve and ruffle//
I shared this one in this post on my birthday, the hem is the rounded hem which is a separate pattern piece that you tape to the bodice. Because it's separate already you can TOTALLY make the rounded hem a different fabric.
The sleeve is the long sleeve with the ruffle. I've actually only made 1 version without the ruffle because it's sorta the whole point of this top!
Fabric// Love Story Floral by Riley Blake Designs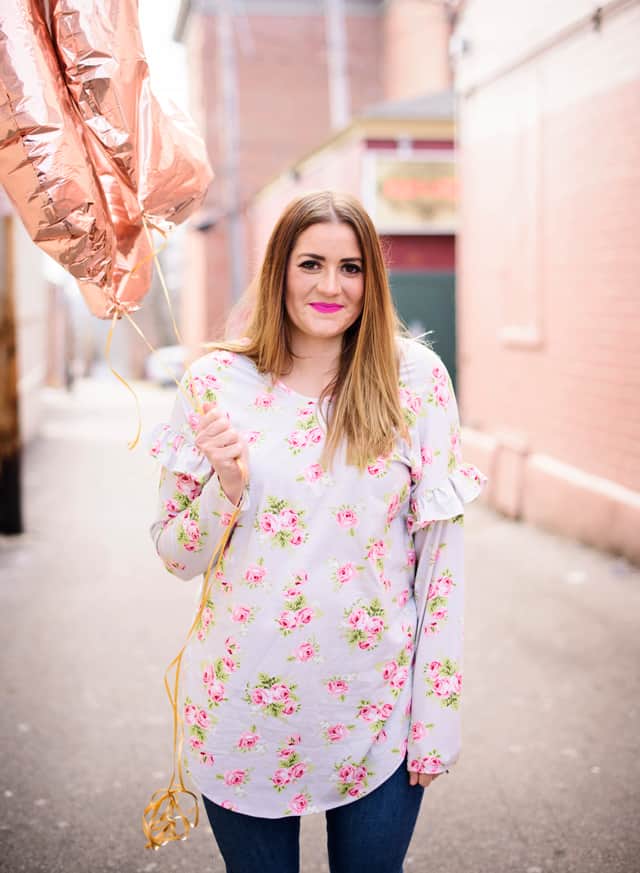 Basic hem with a long sleeve and ruffle//
This is a basic hem, it's shorter and a more traditional style. I love this one with jeans and even tucked in in the front. It's straight across, so no hi-low and no rounded shape! This one is pretty fast to whip up since the hem isn't curved and there are no slits!
Fabric // B+W Striped DBP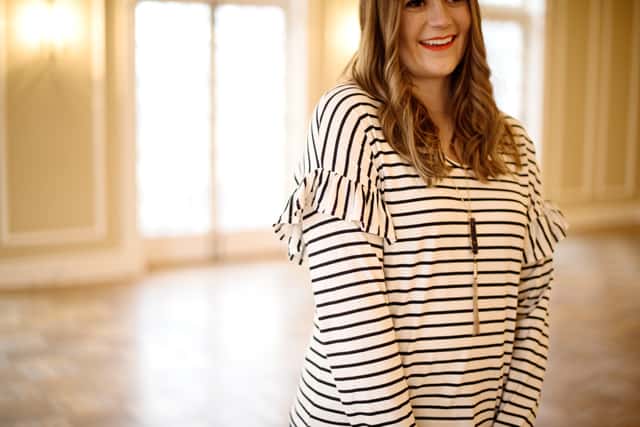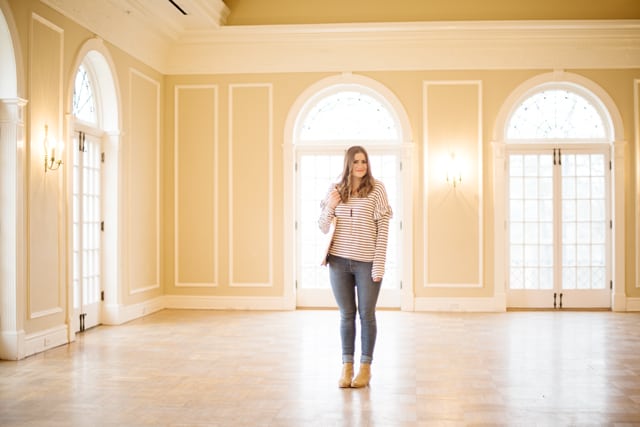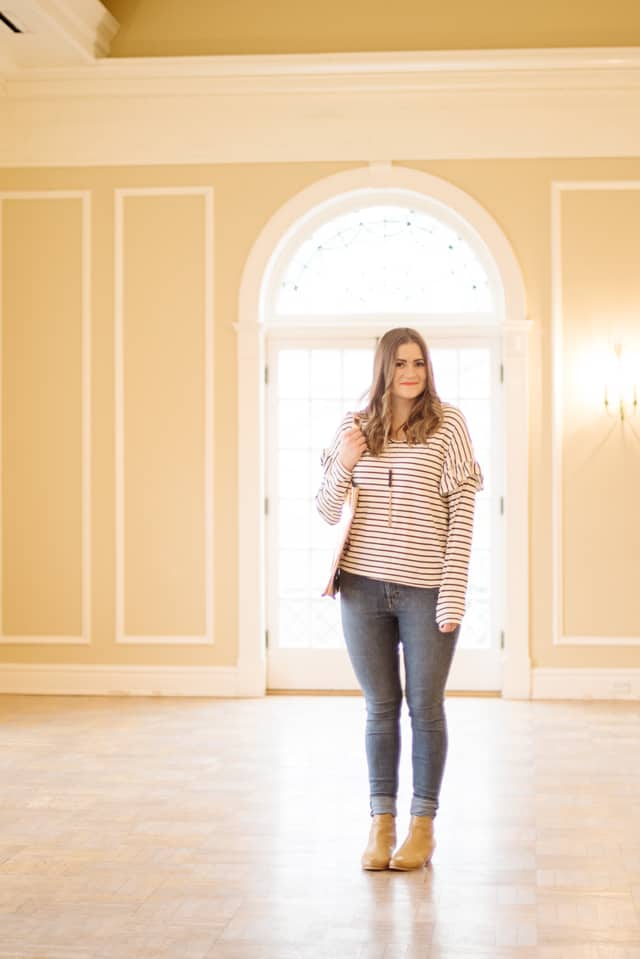 Hi-lo slit hem with band//
Here's my sans ruffle version! It's a basic top which is great for working out! I paired it with the Capricorn leggings made with activewear.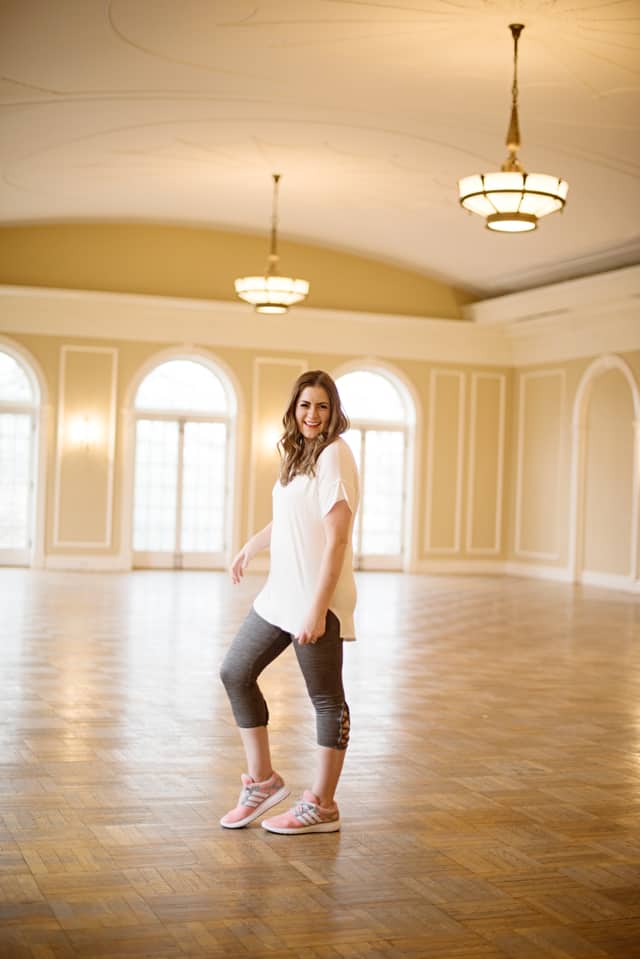 Hi-lo slit hem with a long sleeve and ruffle//
There's a special neckline pattern just for french terry and other not-so-stretchy fabrics so it's easy to make no matter which fabric you choose! More photos of this one tomorrow!