I'm so excited to show you my newest quilt pattern – the Pickleball Quilt Pattern! This bold quilt features pickleball paddles all over with bright colors!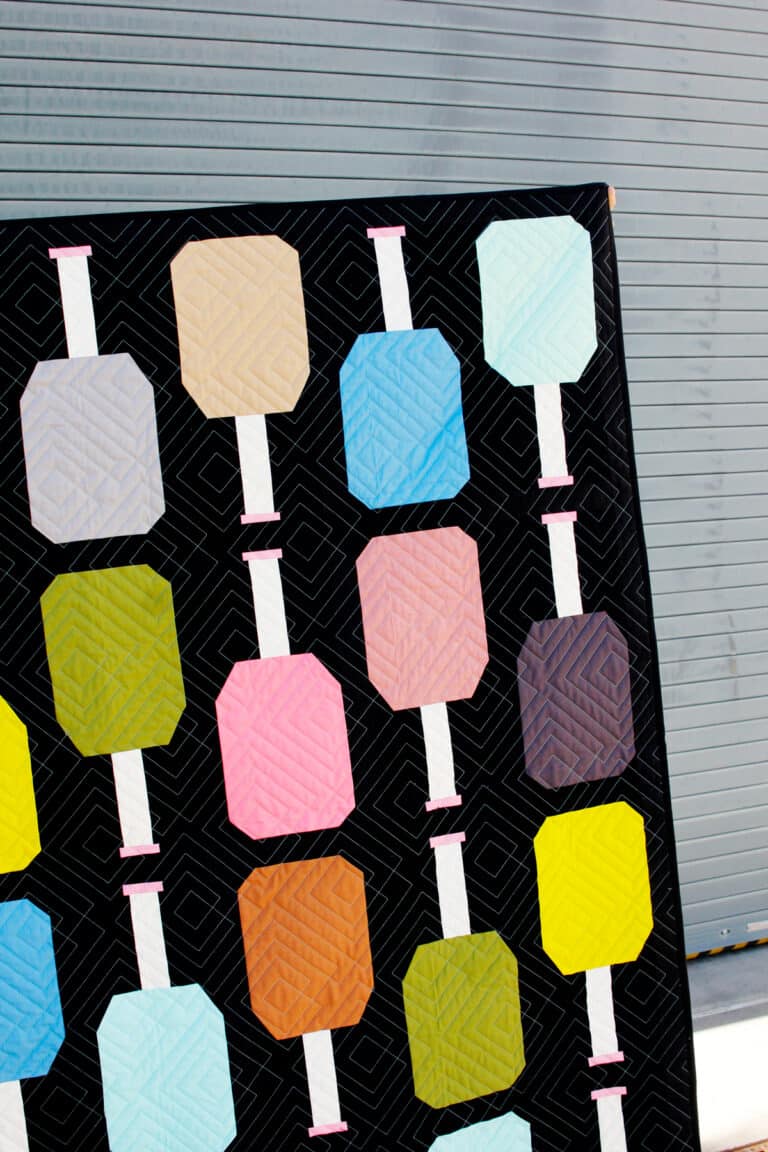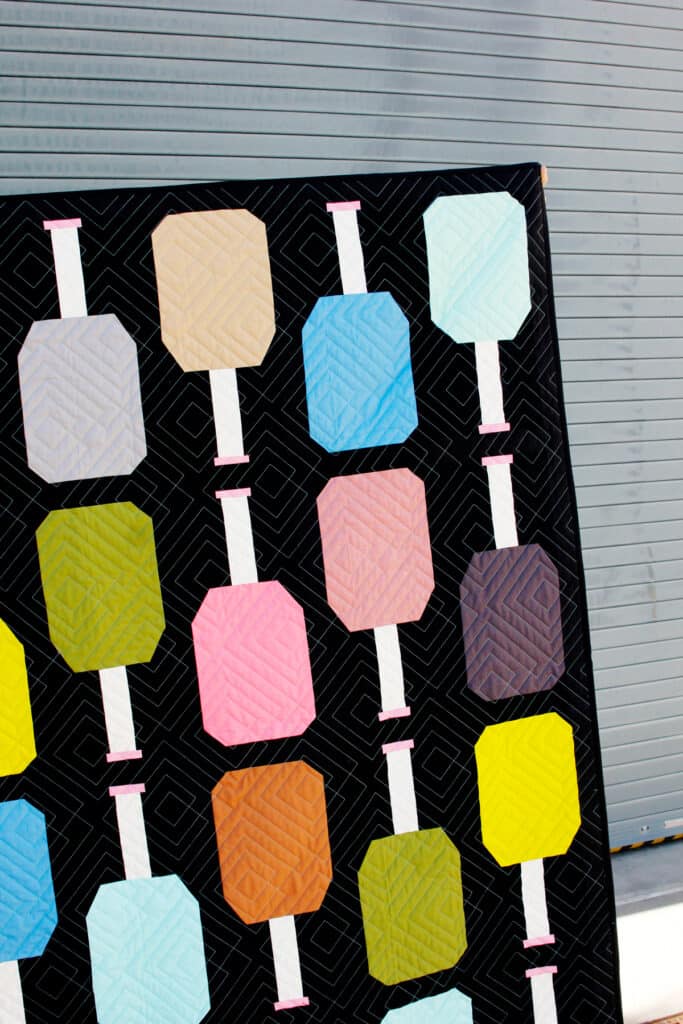 Have you played pickleball? It's so fun! This throw size quilt is the perfect couch quilt for resting those muscles after playing!
Pickleball is a growing sport so you may know someone who likes to play! I love quilts with things on them (like houses, rainbows or mountains) so a pickleball quilt was an obvious choice!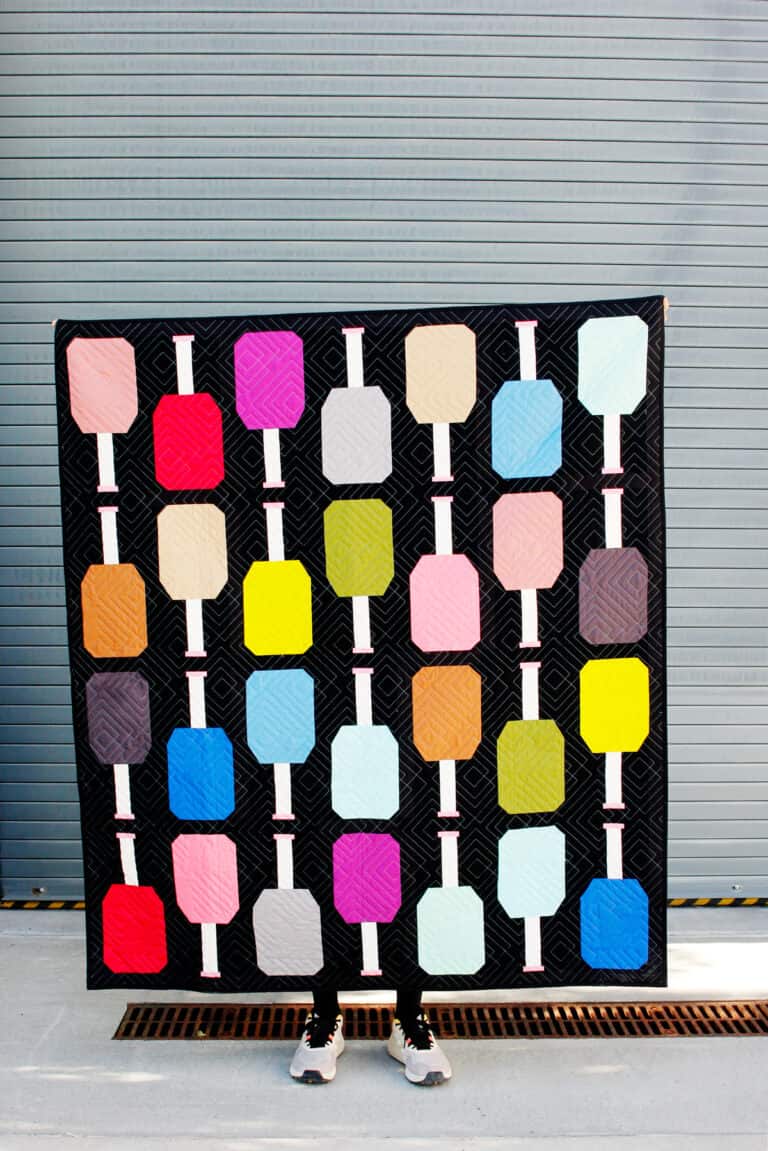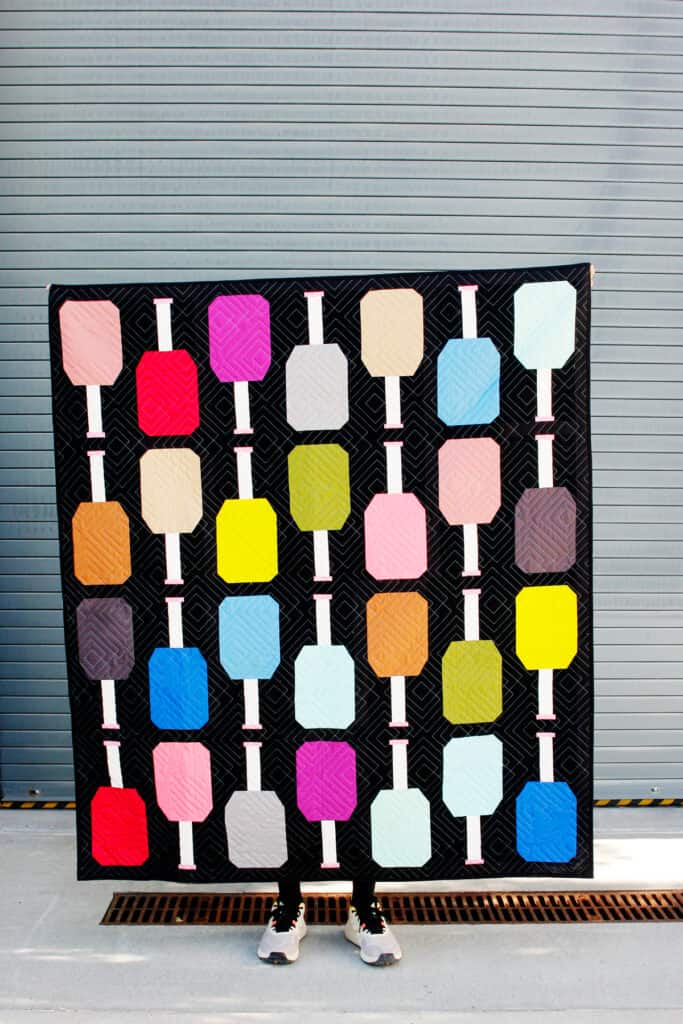 The Pickleball Quilt Pattern is a great gift for a pickleball player! There are so many good jokes and puns with this sport too. Anyone with a "dinking problem" will enjoy having a pickleball blanket. It's a great conversation starter and seriously fun to sew! It's a big "dill"!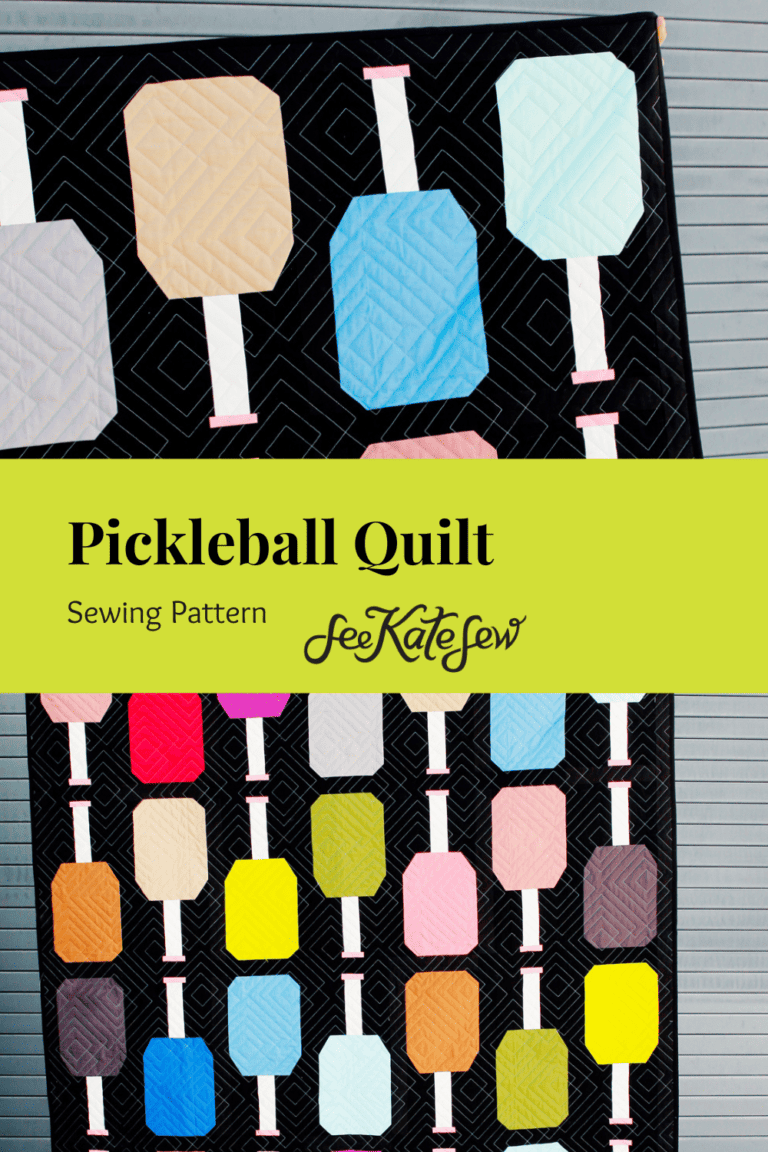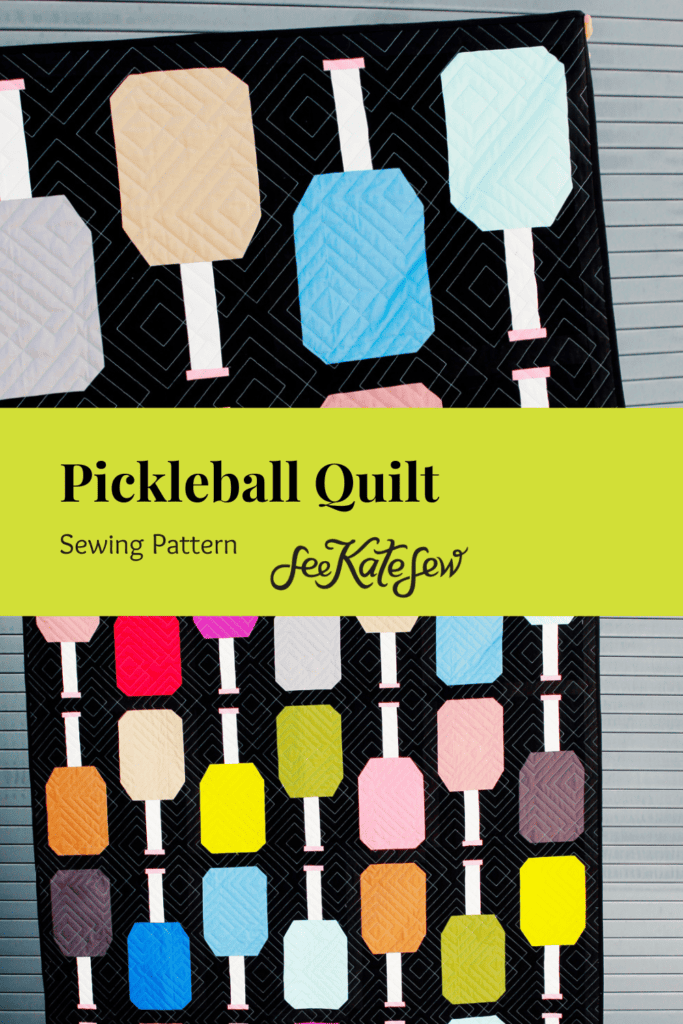 My favorite part of sewing and designing this quilt was picking the paddle colors but now I want to try one with printed fabrics instead of solids!
Pickleball Quilt Pattern Info
This quilt is the Pattern of the Month for August 2023. You can get it this month by signing up for Pattern of Month (as low as $6.50 per month!) or you can just grab this pattern for $12 in my shop! Here is some more information about the Pickleball Quilt Pattern:
Large throw size: 57″ x 65″
Measurement based with a fun piecing technique – No templates!
Easy step-by-step instructions
Use larger scraps or fat quarters for the paddles
Instant Download PDF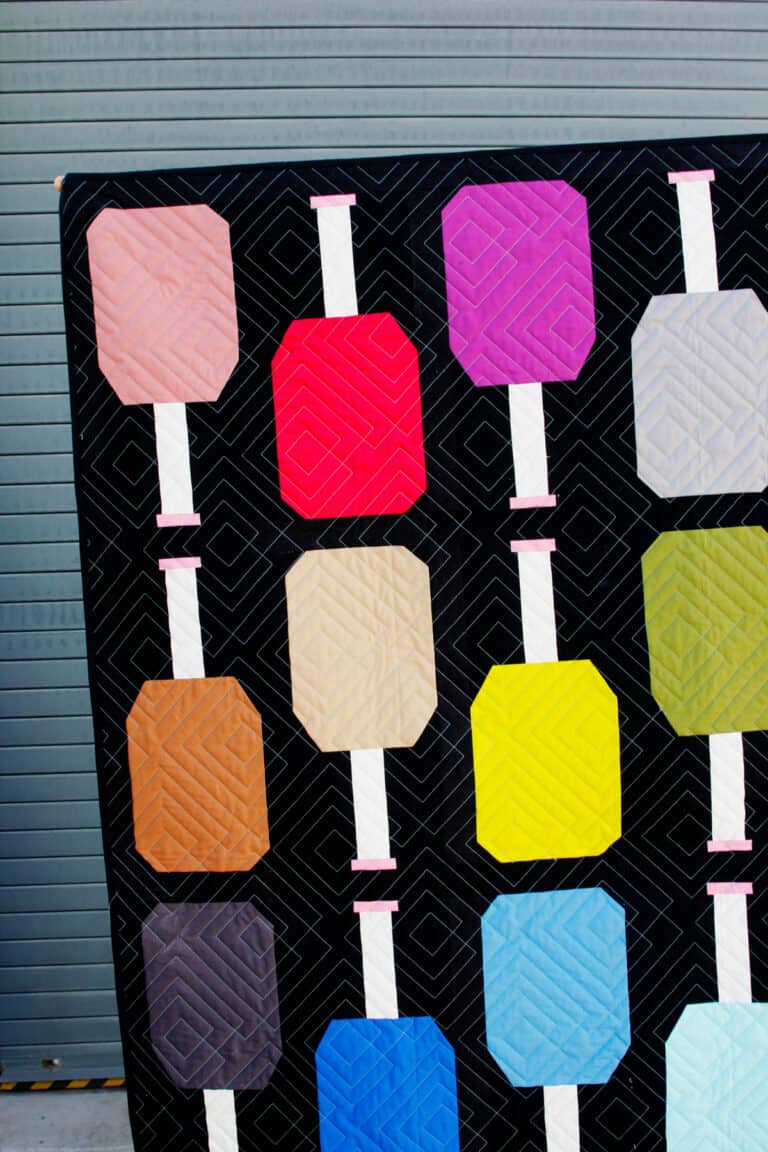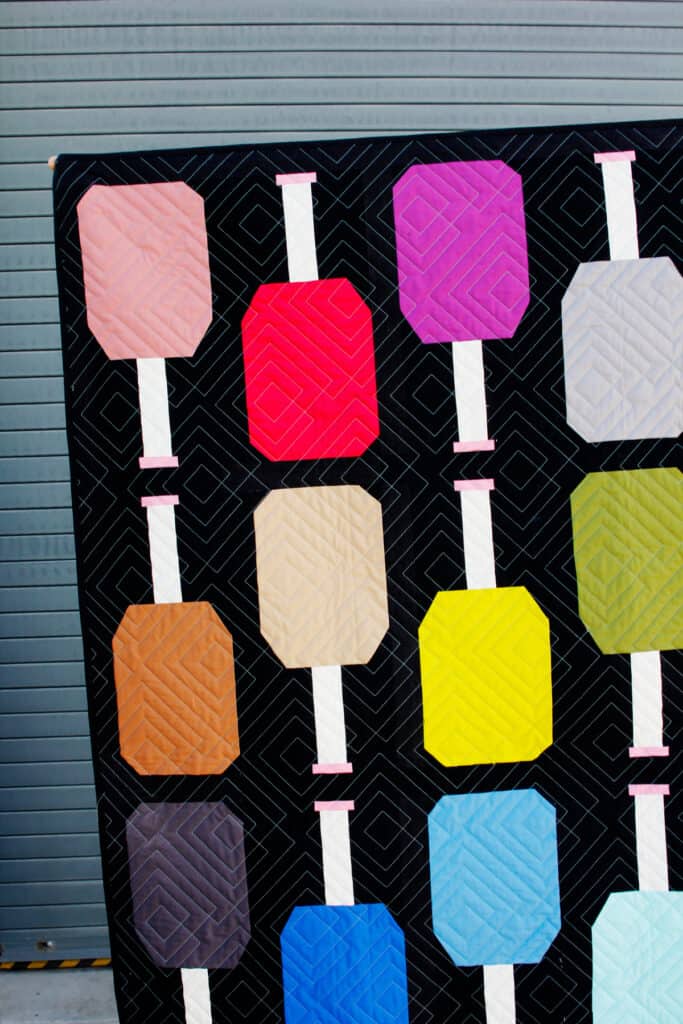 While you're sewing Pickleball projects, try the Pickleball Paddle Cover or Duffy Gym Bag to go with it!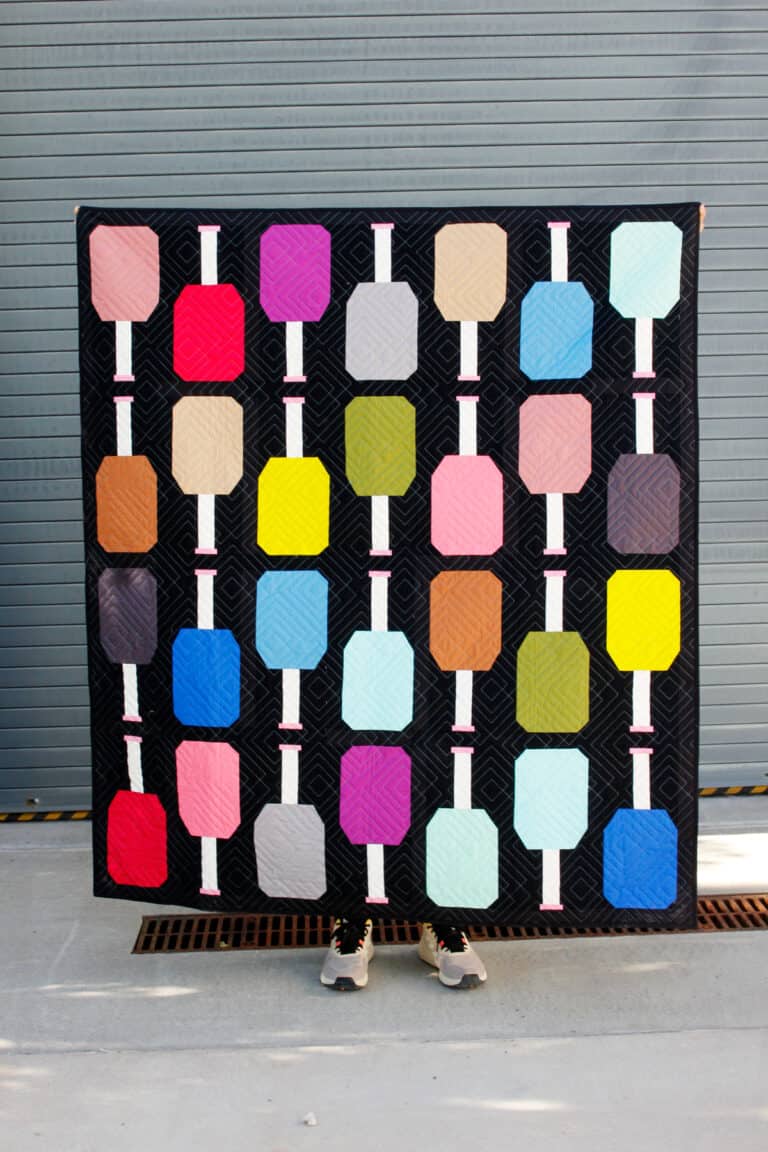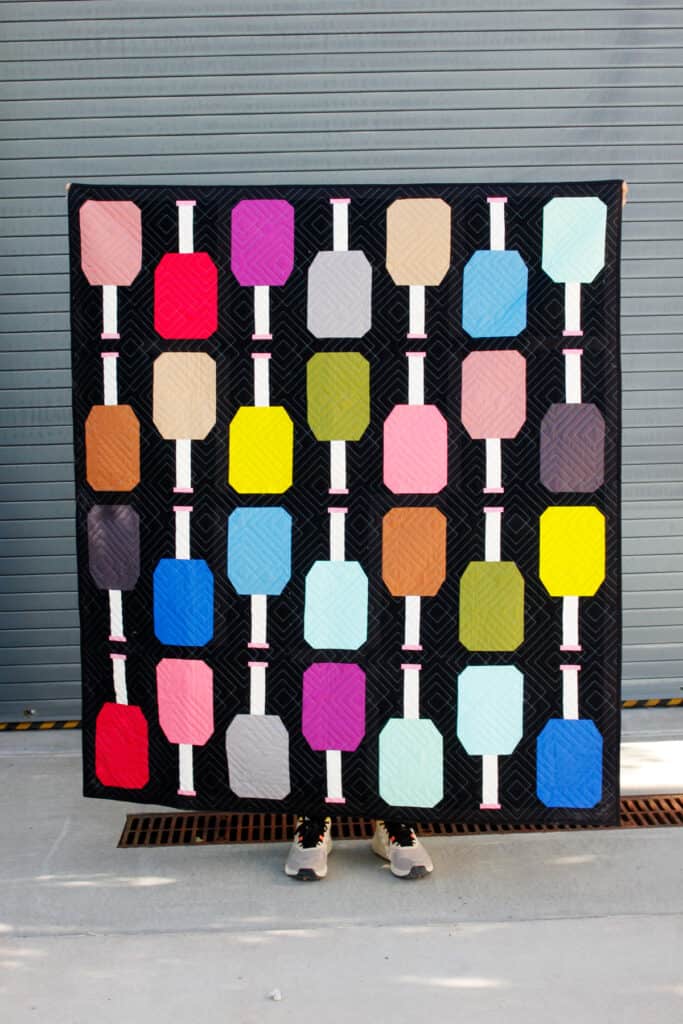 And make a fabric gift bag to wrap it in! I also love gifting quilts with a ripped piece of fabric "ribbon", about 1-1.5″ wide. Fold or roll your quilt and tie it in a bow.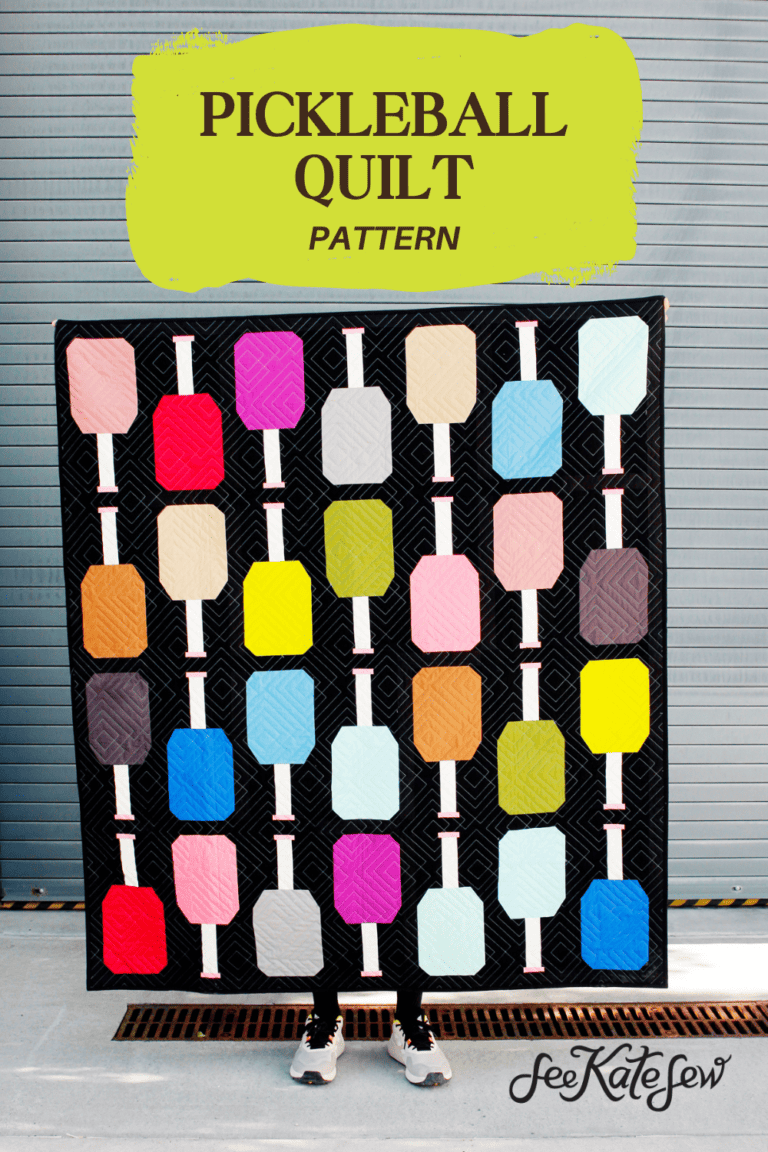 More gift ideas