This is the easiest DIY Leopard Costume ever and the best part is the dress can be worn after Halloween! Download the cat ears template and use it for any cat costume.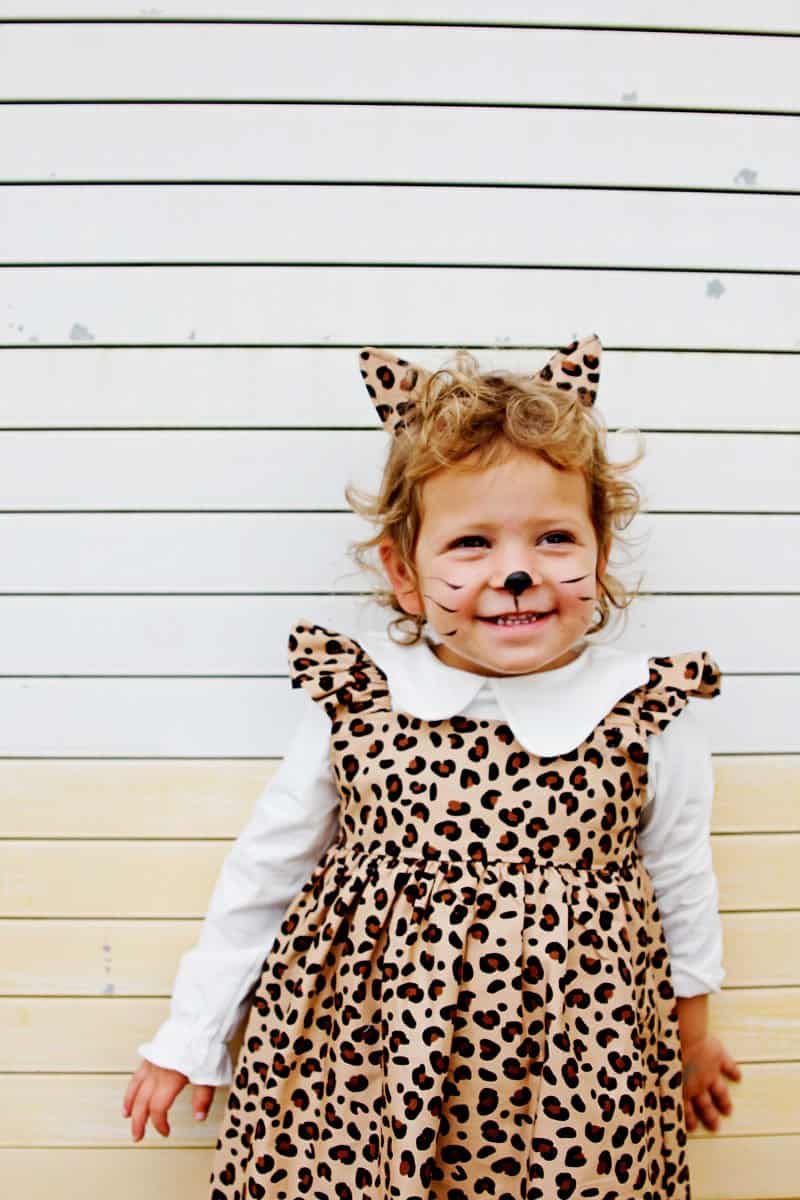 The dress is a simple summer dress pattern called the Easy Summer Dress. This pattern comes in two size groups: baby and kids 2-10. There is nothing cuter than a baby leopard and this costume can be worn after the fact, too! I love costumes that my kids can wear as regular clothes!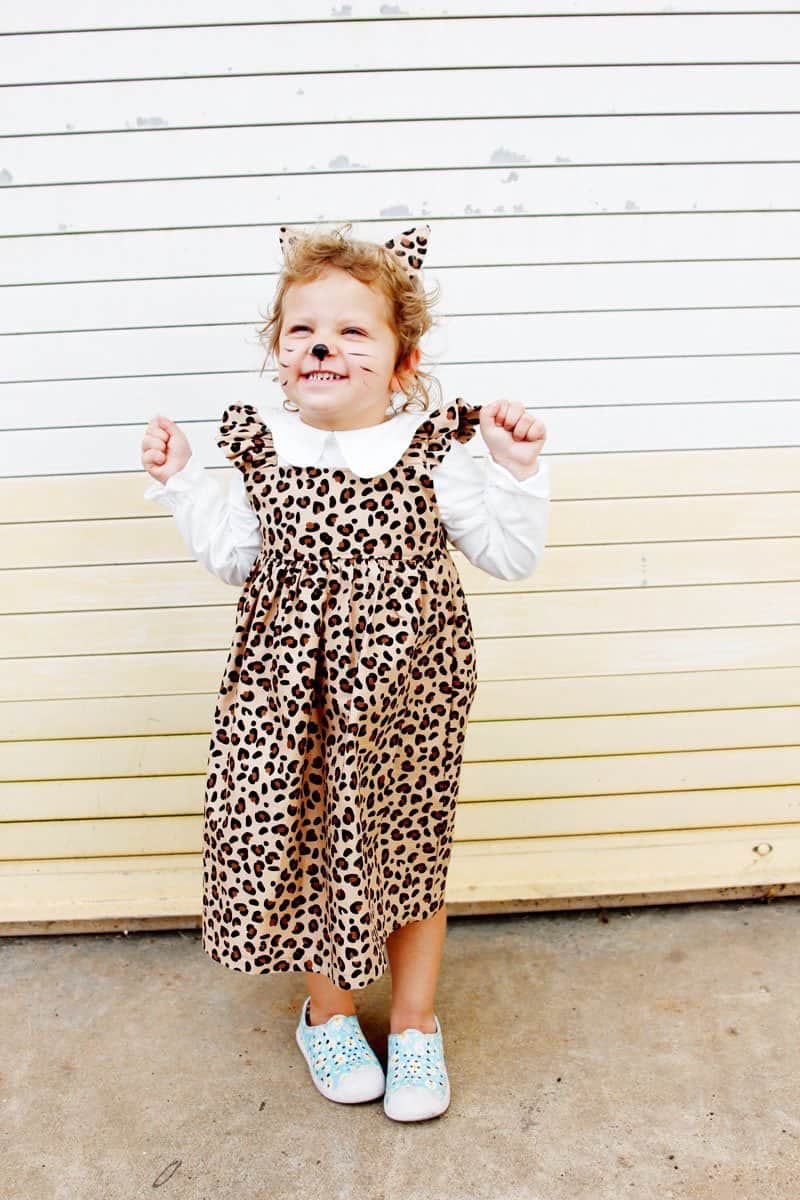 After I designed this leopard print fabric for my fabric line Spotted, I knew I would want to make a few dresses with it! This bold animal print comes in 3 colors: tan, white/pink and teal! The tan is the truest to a real leopard coloring but the pink and teal are fun variations!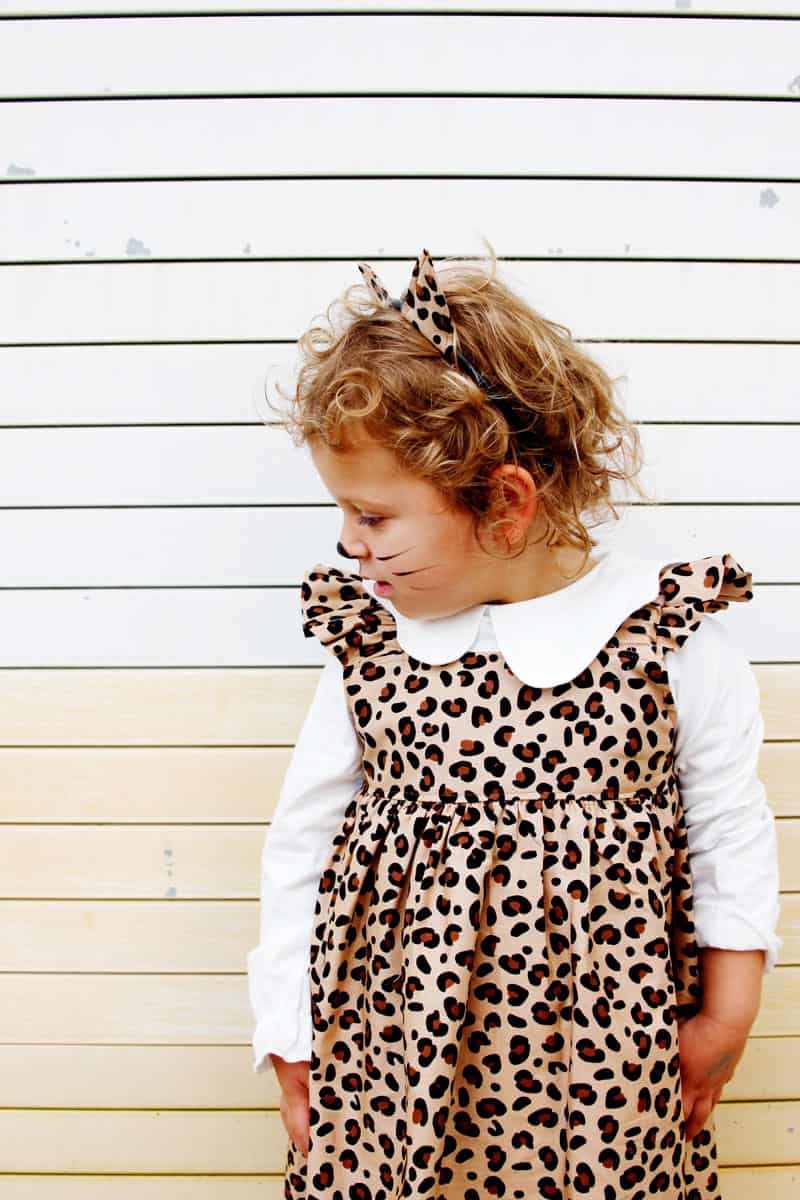 DIY Leopard Costume Materials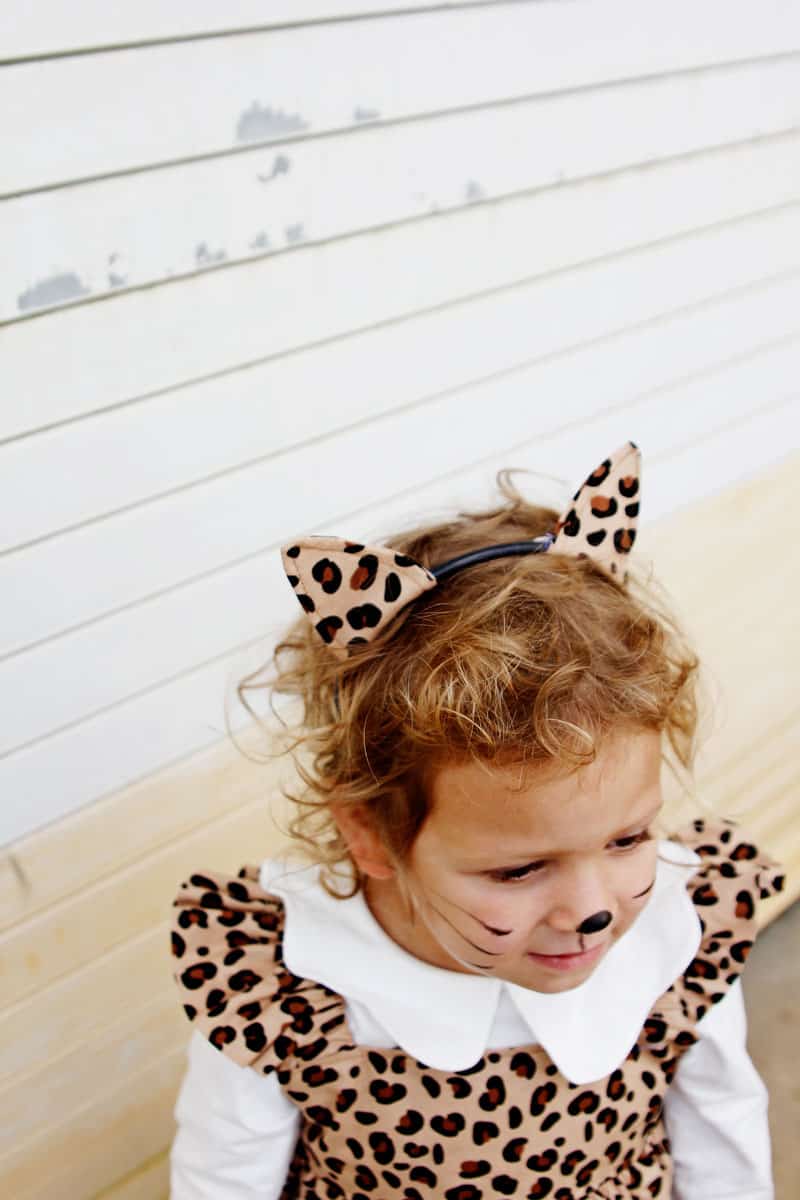 DIY Cat Ears Headband
The cat ears headband is a super fast way to make any cat costume including a black cat, tiger, or leopard! Download the cat ears template below and print it at 100% or DO NOT SCALE.
Cut out the ear template and then cut 4 from fabric. Sew them together with right sides together around the sides using a 1/4″ seam allowance. Leave the bottom of the ears open.

Clip seam allowance slightly. Turn ears right side out and press well, then topstitch 1/8″ from the edges. Fold the ears over plastic headband and secure with a glue gun.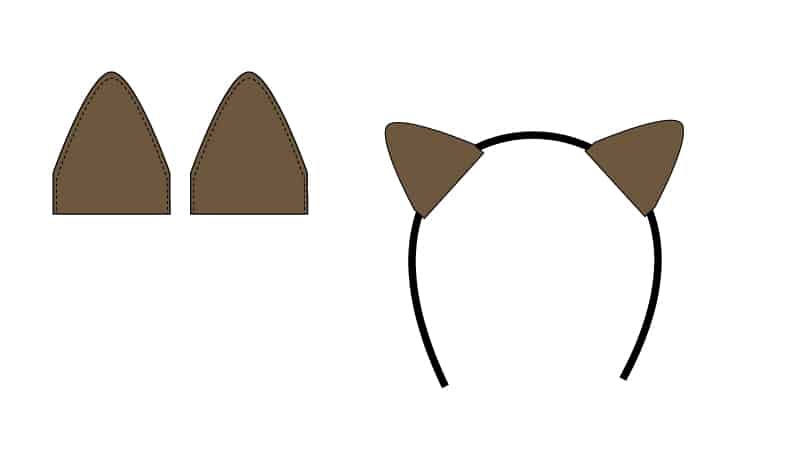 Pair it with an Easy Summer Dress and a little bit of face makeup for an easy last minute leopard costume!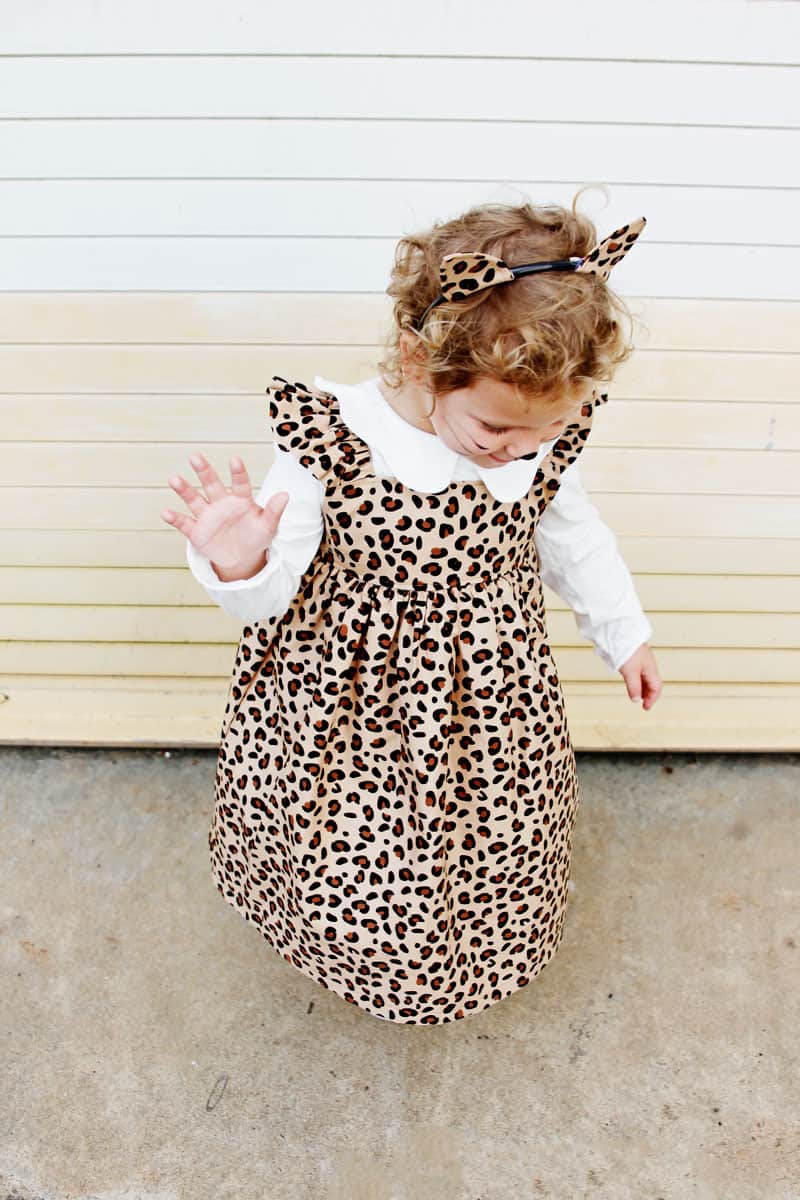 I recommend using an all-day wear makeup so it won't smudge.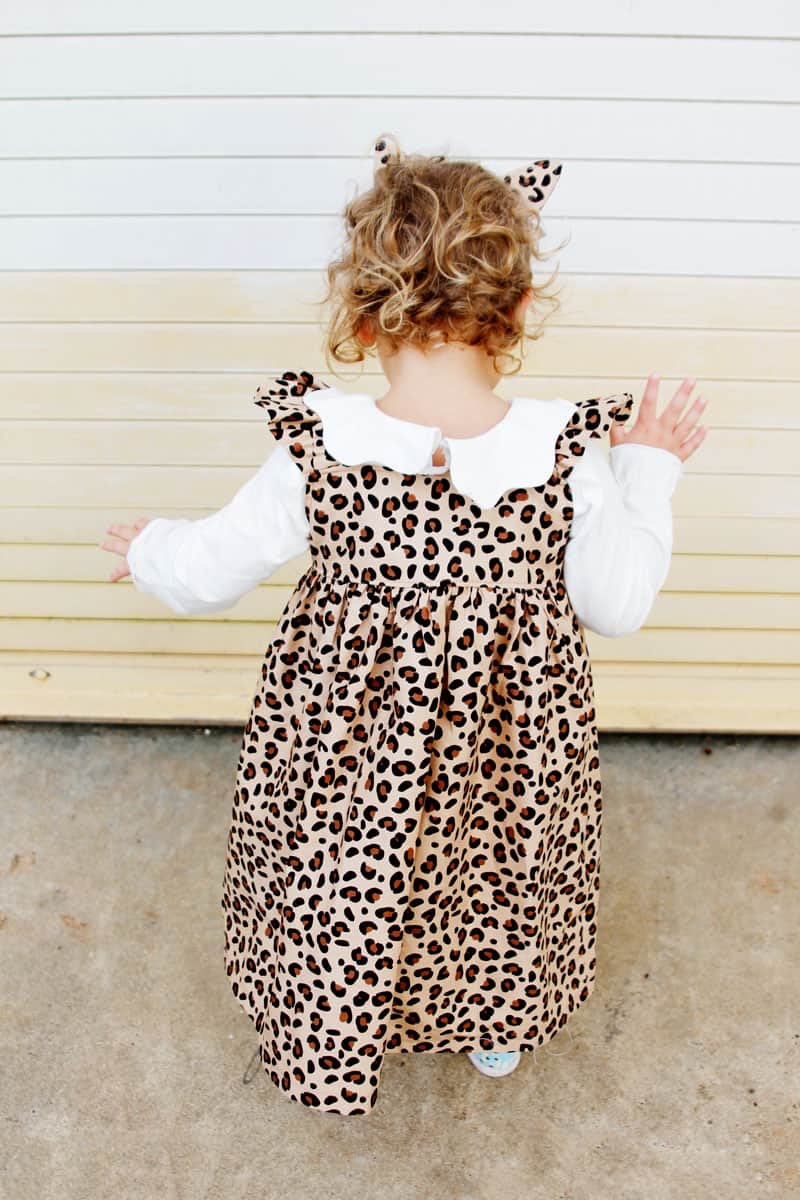 More Halloween Costumes