The Easy Summer Dress sewing pattern is one of my favorites to sew! It's fast and adorable plus you can use any quilting cotton which makes the possibilities endless! Here are 3 ways to wear the Easy Summer Dress in Winter, Fall and even Spring!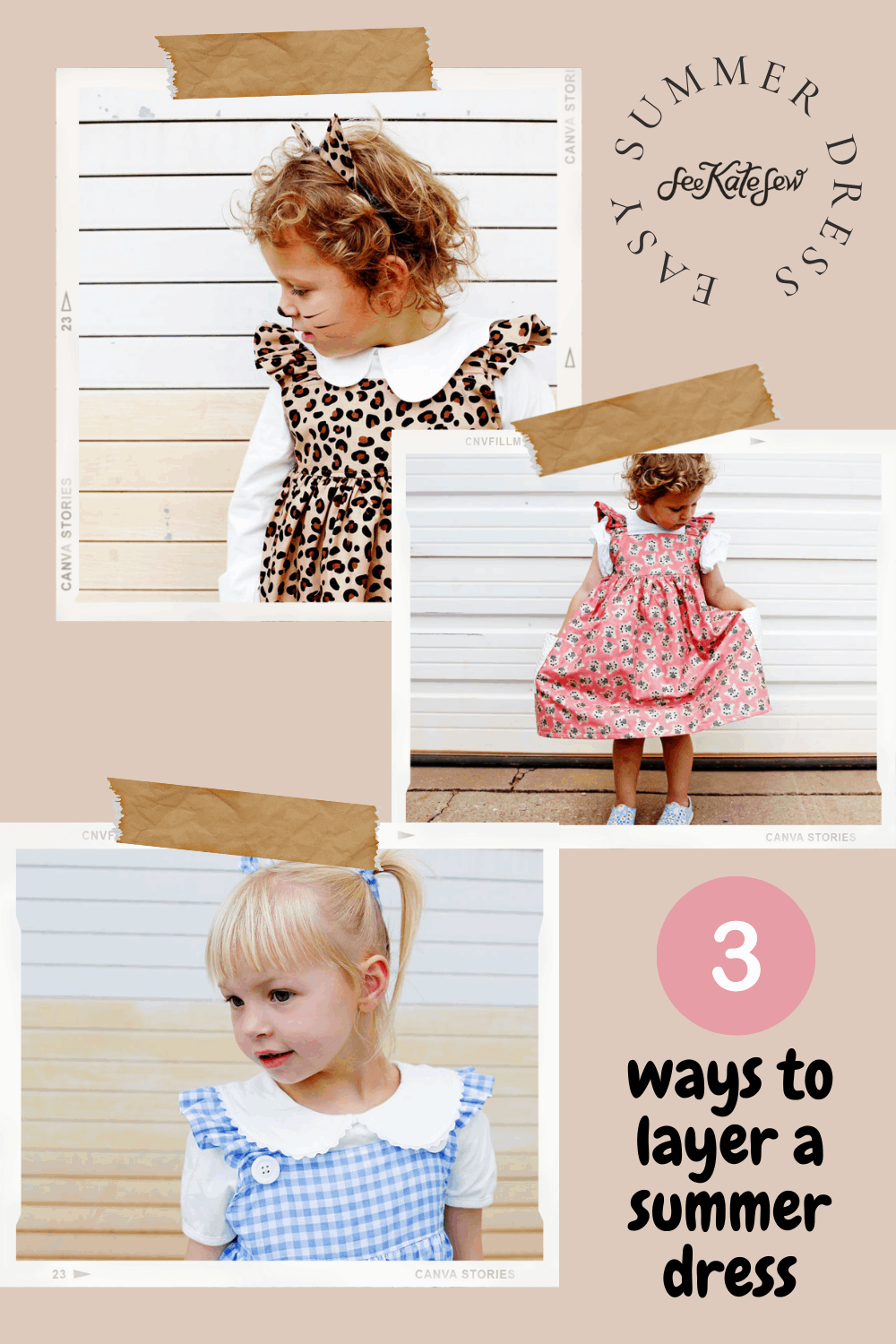 I love this dress so much that I want to sew it all year round! So in this post, I'm sharing 3 shirt styles to wear under the Easy Summer Dress to make it an Easy Fall/Winter Dress!
Wear a Summer Dress in Winter and Fall
A few basic tees can extend the wear of your homemade summer dress into more than one season. The more wears before it is owngrown the better! This list has 3 basic blouses you can find on Amazon for extending the life of your easy summer dresses!

1. Long Sleeve Scallop Collar Shirt
This shirt is so cute on it's own but I love it underneath the Easy Summer Dress!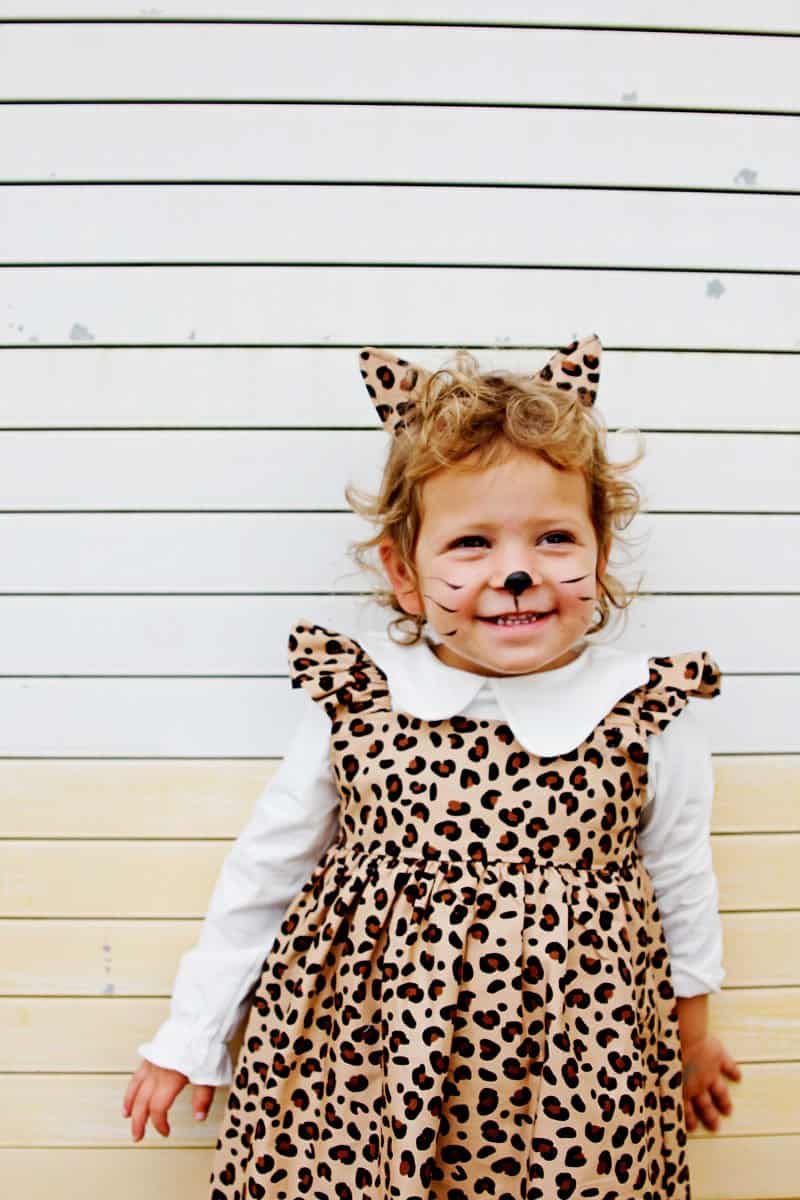 I love the way the scallop collar fits over the square neckline of the Easy Summer Dress. It's so playful and fun. This long sleeve blouse is great for cooler winter weather and really soft!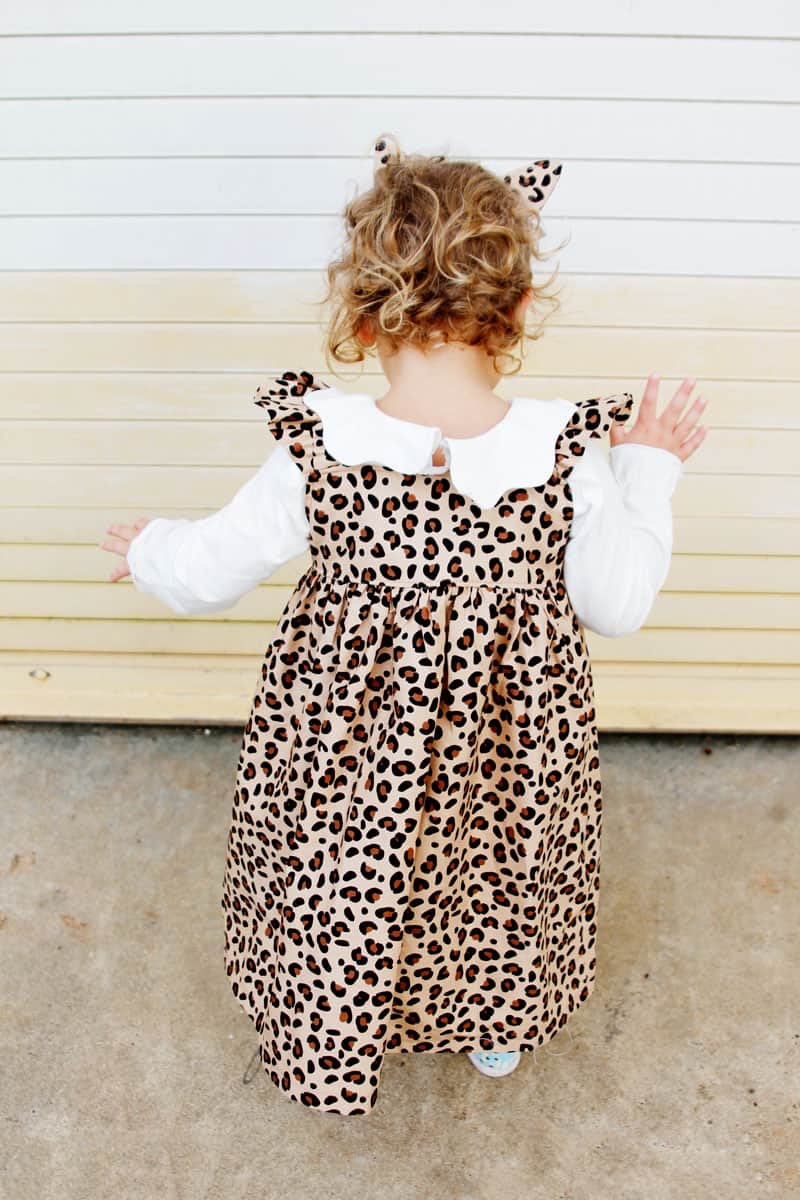 Read more about this leopard print dress and see more pictures in this post!
2. Peter Pan Collar Tee
Another cute collar tee! This Peter Pan collar blouse has a sweet ric rac edge that lays right over the ruffle sleeves.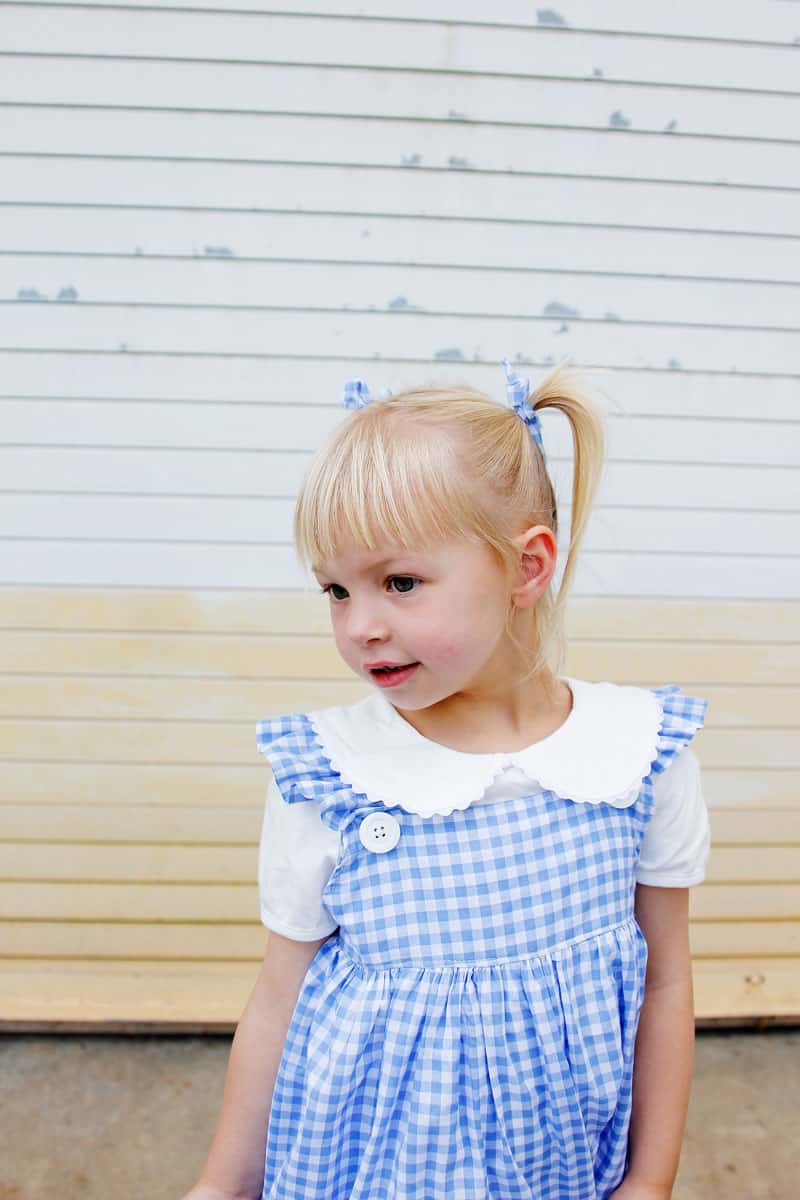 The sleeve of this blouse has a little puff to it making it a great basic for spring and fall!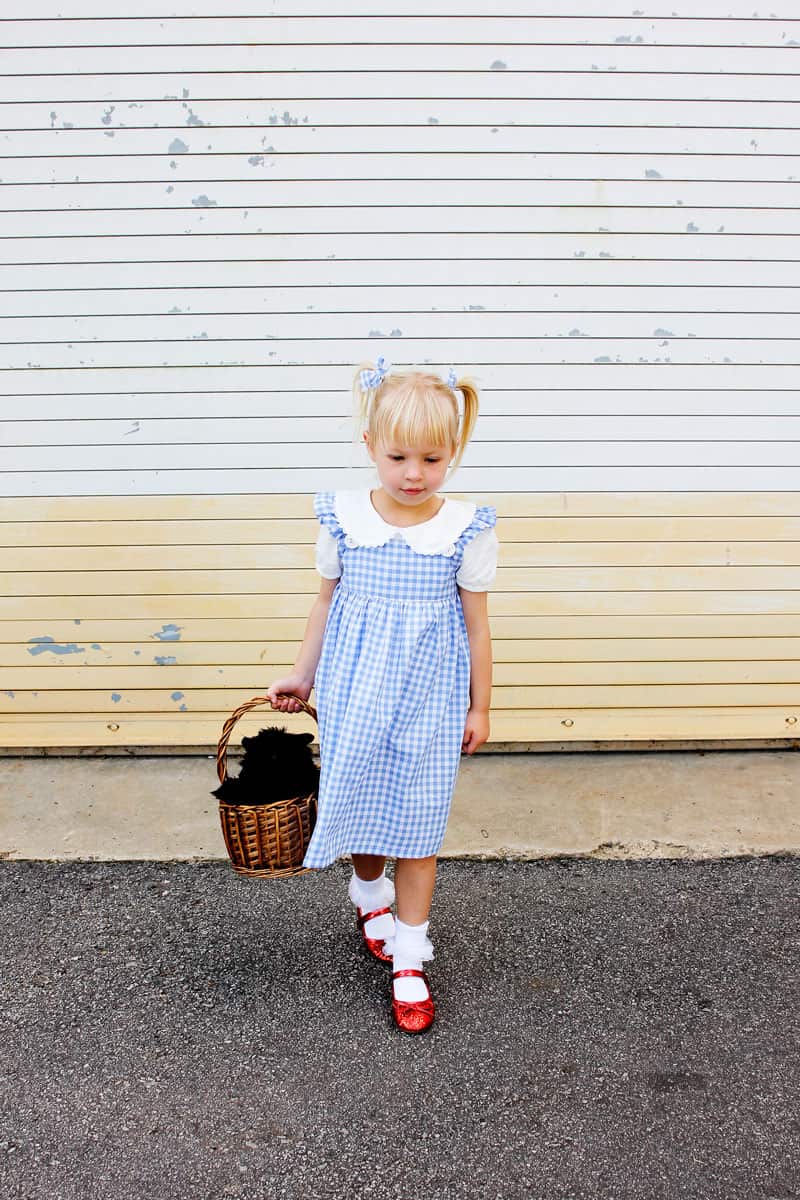 The blouse layered with a gingham Easy Summer Dress became the perfect Dorothy outfit. Read more about this costume in this post!
3. Ruffle Sleeve Tee
Never enough ruffles!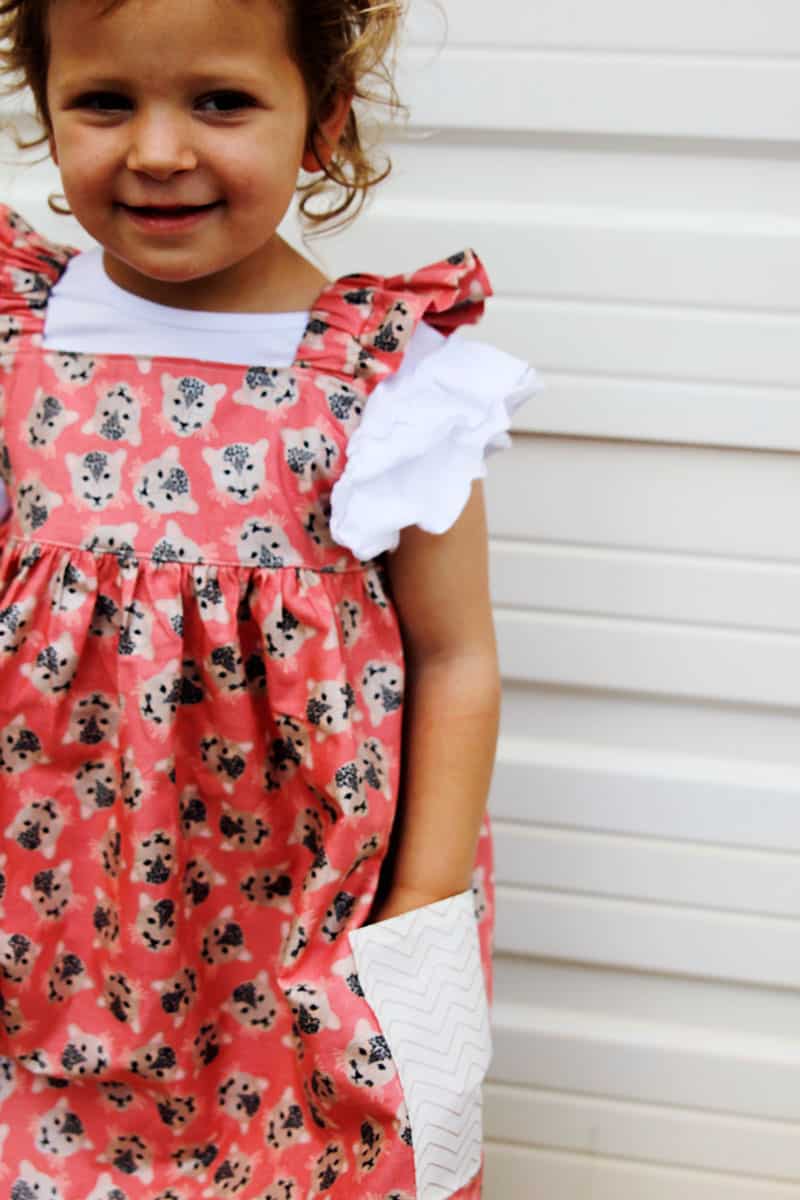 This basic tee has a nice ruffle sleeve to layer under the ruffle dress's already ruffled strap.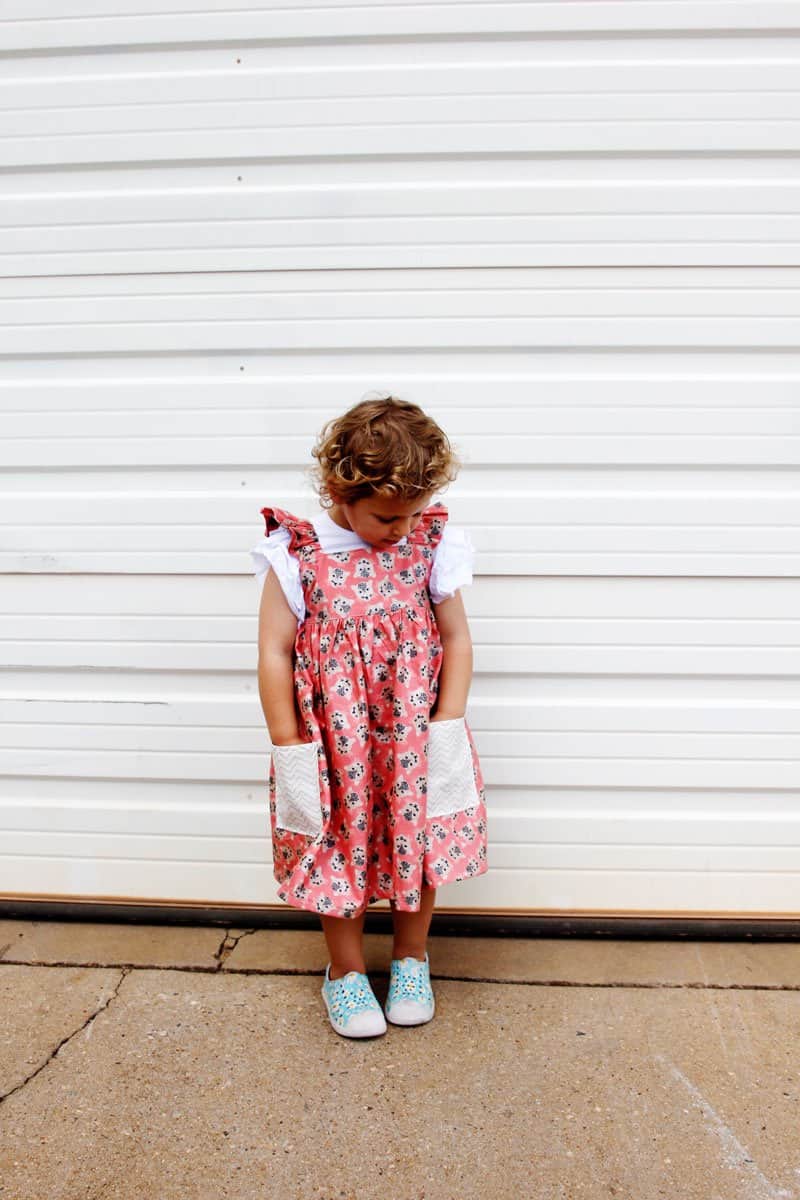 I love how the ruffles create a high fashion effect!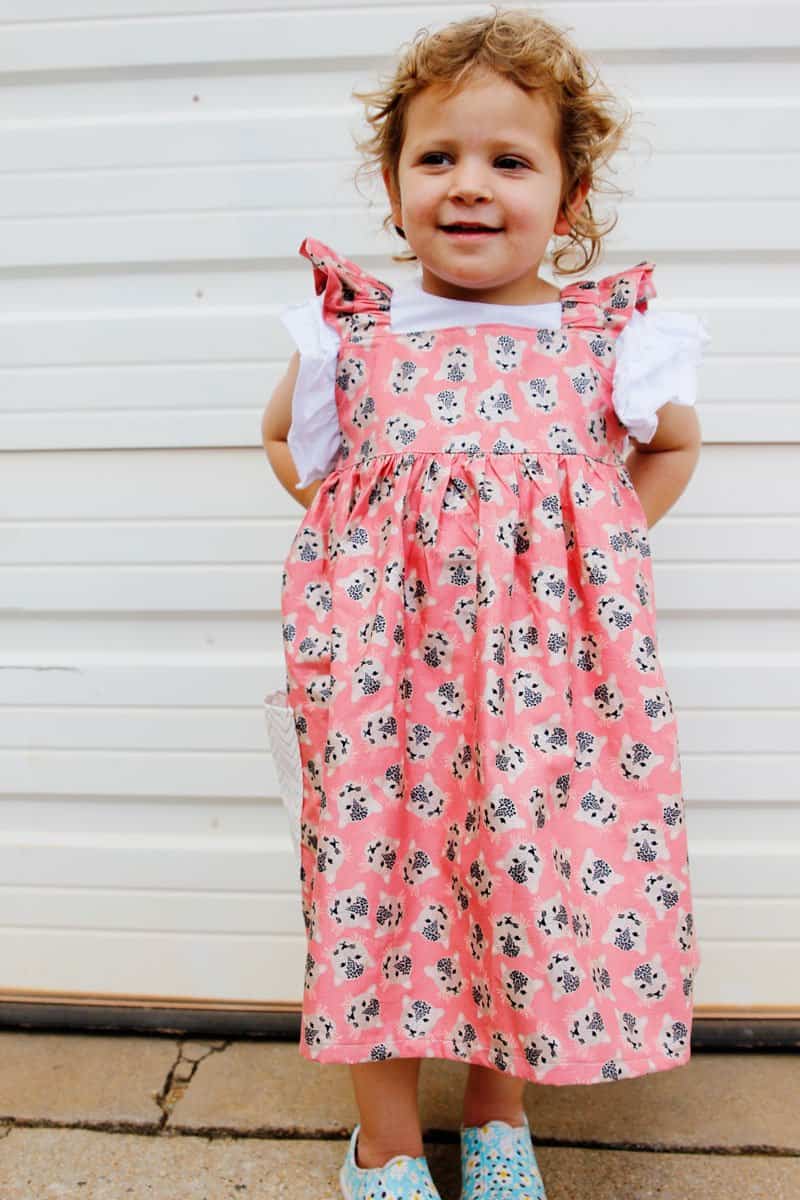 3 Layering Blouses for wearing a Summer Dress in Winter, Spring and Fall
How do you like to extend the life of your kid's clothing?