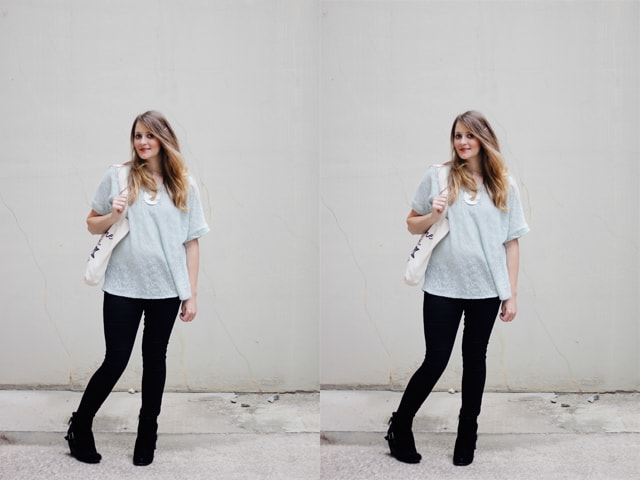 (Before I was Blonde!)
This is my favorite Dreamer Top so far. I've made quite a few but this one is in a really loose sweater knit. I LOVE SWEATER KNIT! It's so comfy and so nice. I was a little nervous to sew with it, but I just used a wide zig zag stitch and it was actually really easy, not any different than any other knit. I picked up this seafoam green fabric locally and it has become my new favorite top. I paired this with lots of black for a cool fall look.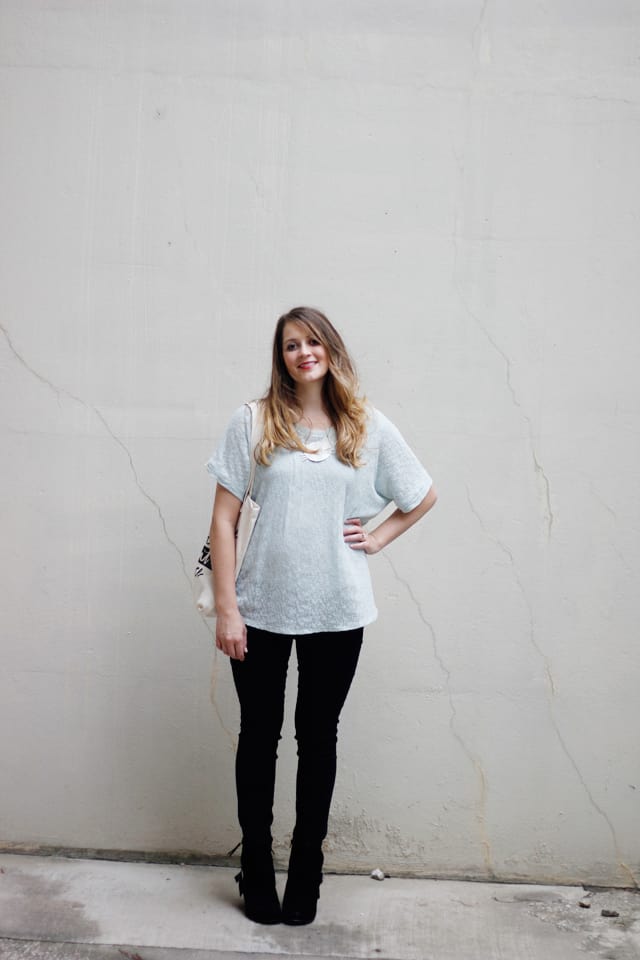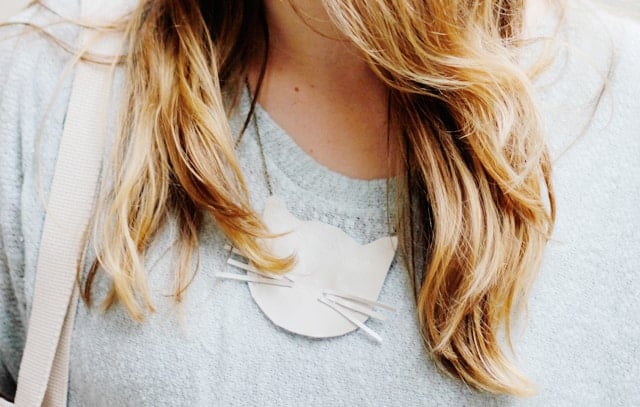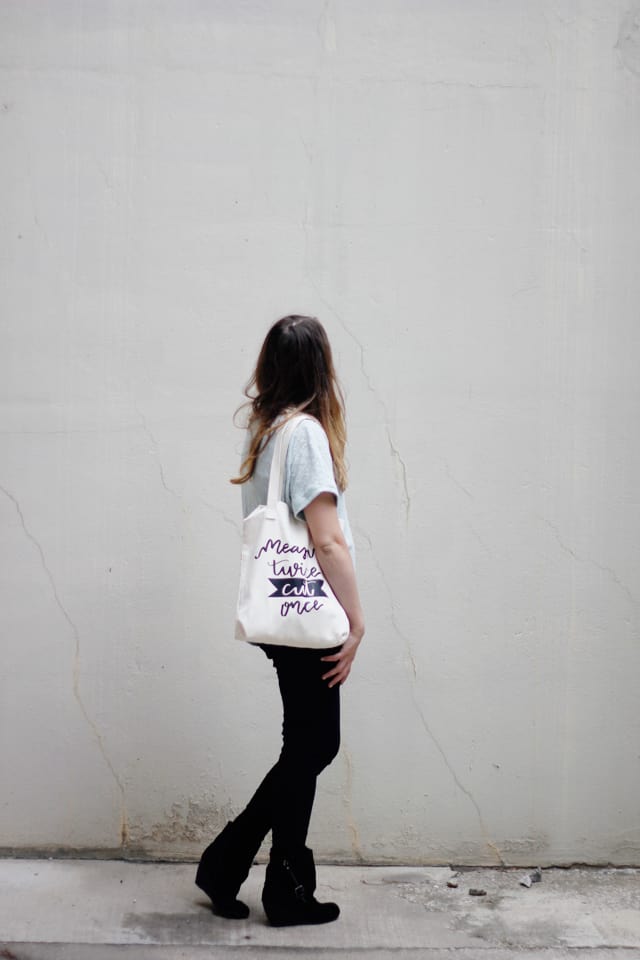 Outfit details:
Top: Dreamer Top in seafoam sweater knit
Pants: F21
Boots: Blowfish
Bag: see kate sew shop
necklace: tutorial below with leather c/o The Leather Hide Store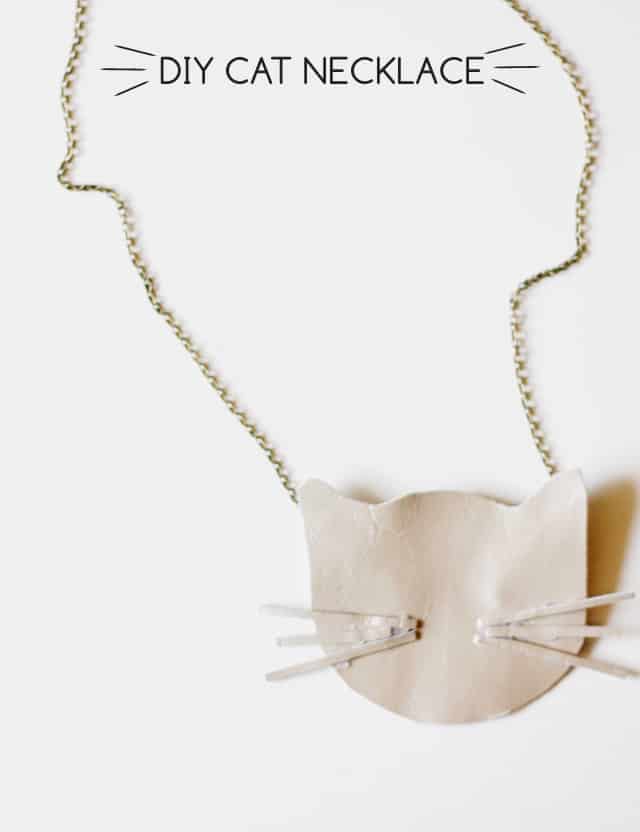 DIY Leather Cat Necklace
Materials:
-scrap leather, mine is a metallic from  The Leather Hide Store
-jewelry chain
-hot glue gun
-scissors
–free template download
First tape on your whiskers where you want them to go. The tape will make it easier to glue them without shifting.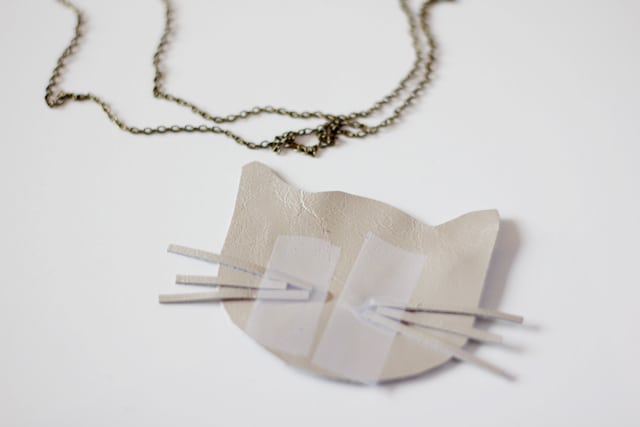 Lift up the whiskers and tape and put a little bit of glue under the each whisker. You don't want too much so be careful. Let it cool and remove tape.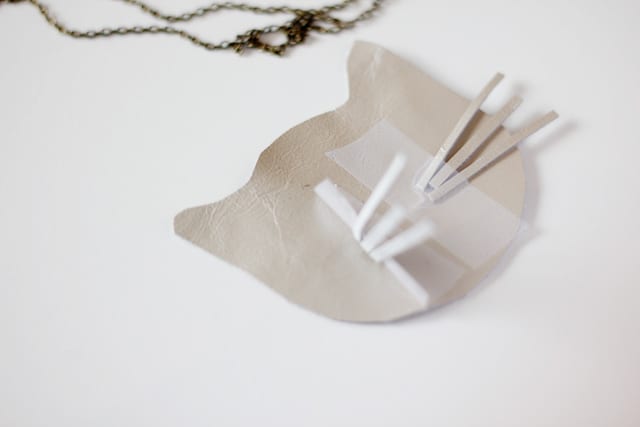 Glue chain to back of necklace.