Flowerburst Bangle Tutorial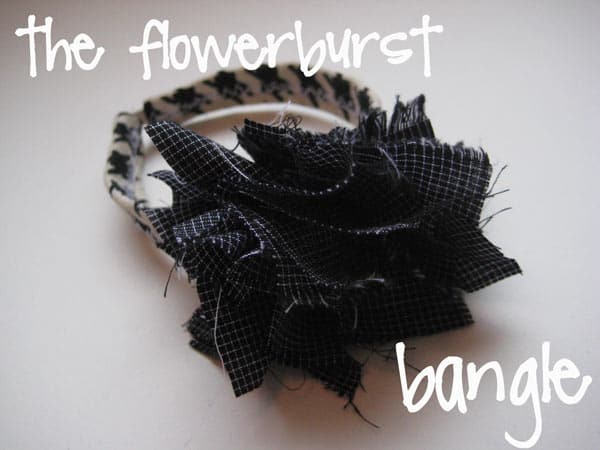 Frayed edges and exposed stitching gives these cute bangles a deconstructed look. Layer them up or wear them alone. I love wearing "flowers" on my wrist, like a corsage. These bangles are made with sturdy fabric and just a little elastic to make them easy to get around your wrist.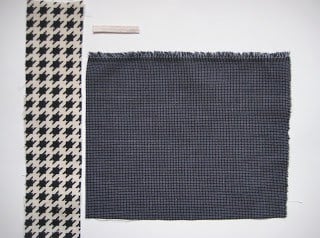 Materials:
2″ by 8.5″ rectangle of fabric, home decor weight works best, for the bangle
6″ by 6″ piece of quilting weight cotton for the flowers
1.5″ of elastic


1. Press edges of bracelet fabric until they meet in the middle, wrong sides together.
2. Turn in short edges 1/4″ and press.

3. Repeat step 1 so no fabric edges are shown. Press.
4. Insert elastic into one edge and pin. Keep pinning all the way down until your bracelet looks like a caterpiller.

5. Then wrap the bracelet into a circle and insert the other elastic end into the other edge.
6. Use a zigzag stitch to close the inside seam and secure elastic in place. It is a little tricky putting the bangle under your presser foot, but just look at the photo and do that. Then stitch slowly to make sure you are staying in the middle of the bangle.
7. Stitch over again using a zigzag stitch to add to the deconstructed look.
8. Cut piece of quilter's cotton into 2″ squares. You should have nine pieces.
9. Fold each square in half lengthwise. Fold again until you have a square. Then fold it into a triangle, pin and stitch layers in place.
10. Open the triangles layers slightly and sew to the bangle by hand.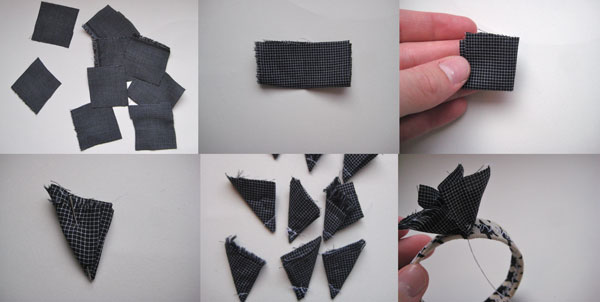 11.Continue sewing each one onto the bangle. Position them in a cluster to get the flowerburst effect. The edges will fray as you wear it. It just gets better with age!