Organizations all over the US are calling on sewers, sewists, people with sewing machines to help create handmade masks to help cope with the coronavirus shortage. This DIY surgical face mask pattern is free and has 3 variations! While you're stuck in isolation or quarantine, here are 3 ways to make a medical face mask to block germs and sew some good! This post will also help you find a place to donate homemade pandemic masks.
See my new posts, how to make a face mask with a filter pocket and how to make a mask for kids.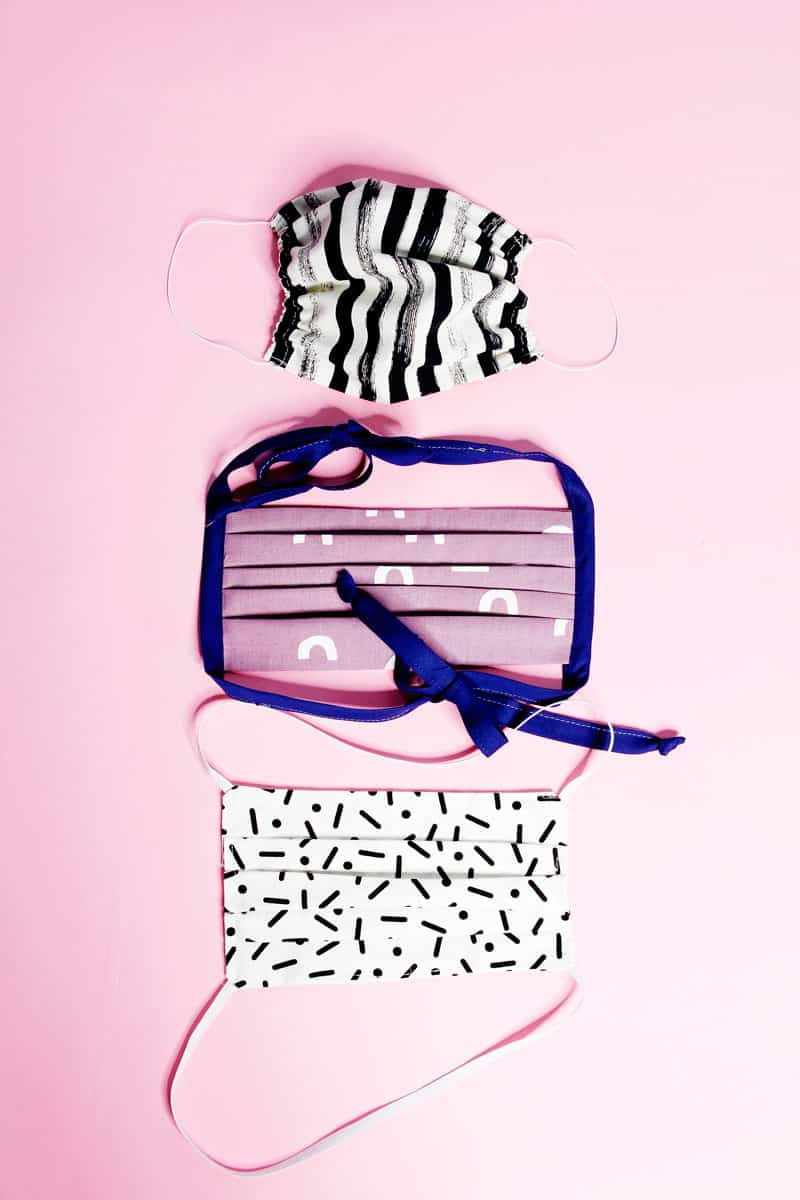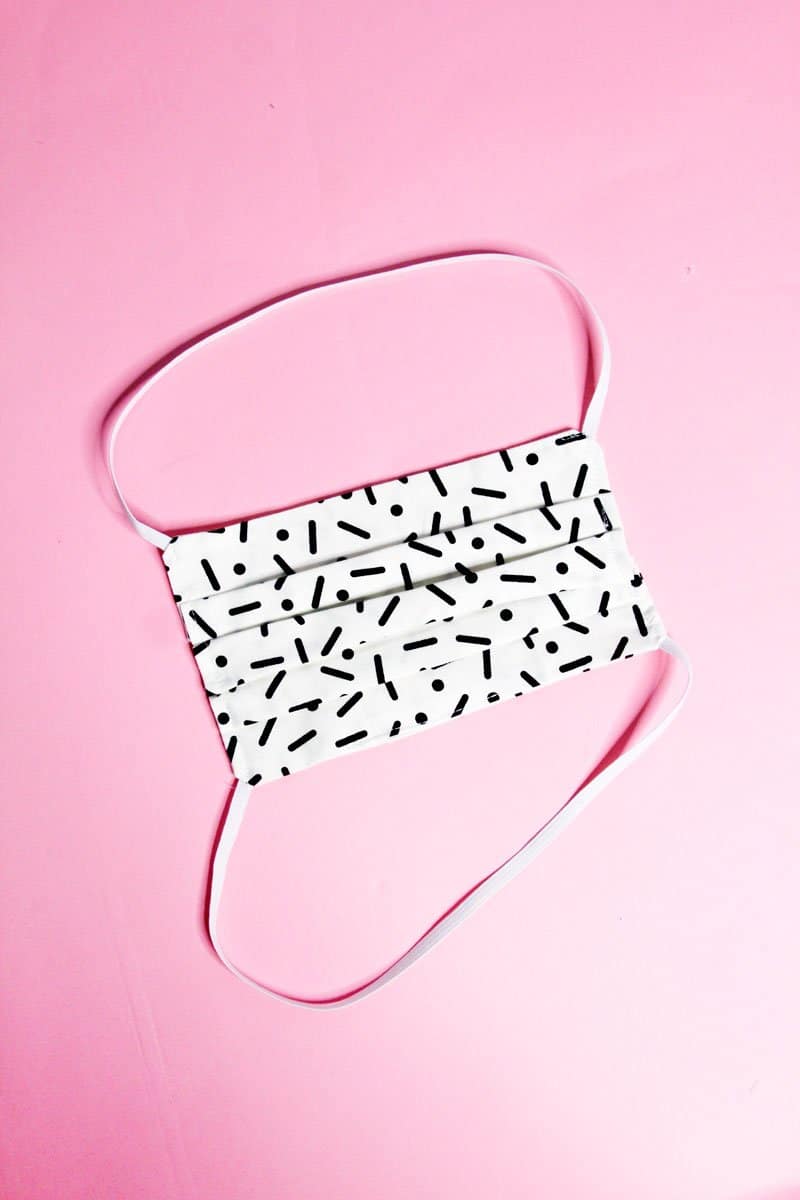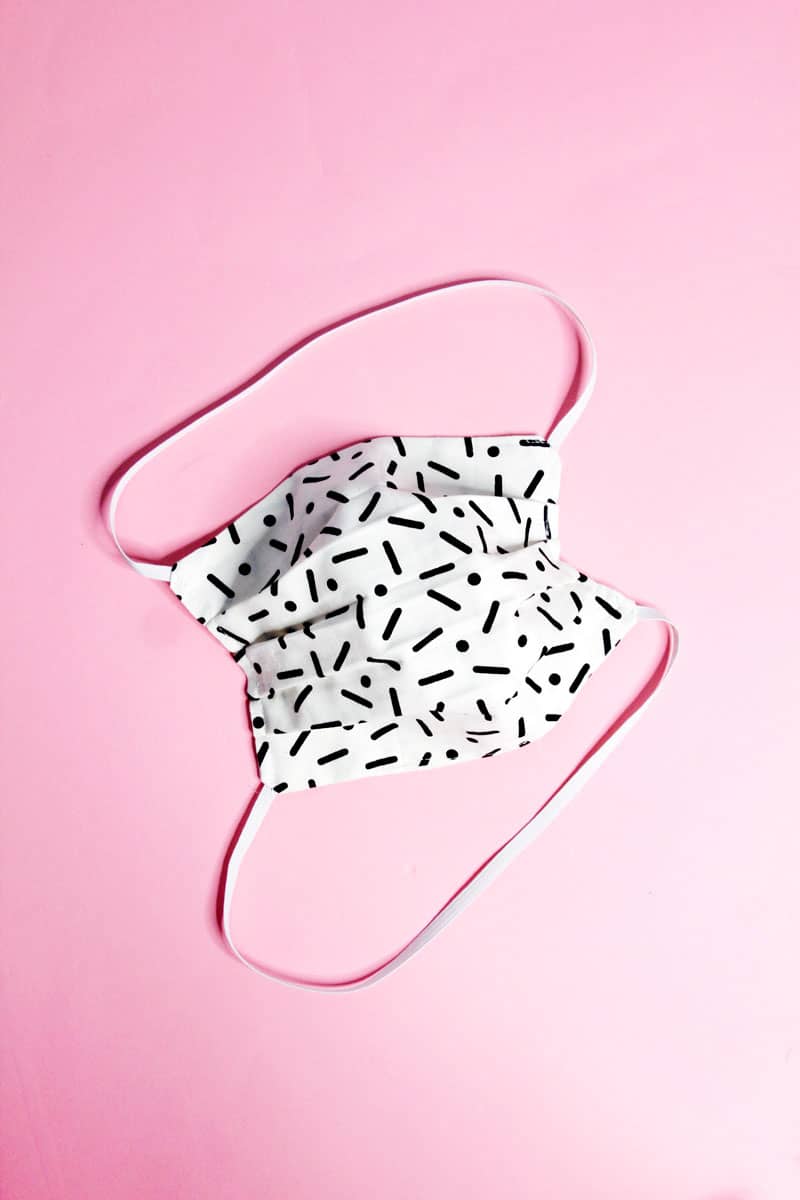 There is evidence that these masks do NOT work as well as PPE medical masks so there has been debate on whether or not these are needed. In situations like a pandemic, something is better than nothing, and according to the CDC's Crisis Capacity Strategies homemade masks can be worn. It is my hope that these masks don't end up on the frontline of the pandemic, but hopefully will free up some masks from other areas in healthcare so that the medical grade surgical masks can be used for treating COVID-19 patients.
I also hope that fun, bright patterns and showing we care will uplift nurses, doctors and frontline healthcare workers as they work tirelessly against this virus. A little morale boost is a sweet way to show healthcare workers we care. And an activity will help us all feel better about staying at home! Please stay at home and sew- we don't get this opportunity often!
Where To Donate for Face Mask Shortage
Find a place to donate before making these, that way you can ask what specifications and materials they want and make the masks accordingly.
Call your local hospital, rehab centers, nursing homes, clinic, etc and ask if you can donate masks to help with the PPE shortage.
Call your local Joann Fabrics – Joann will either take your fabric masks or tell you where to take them
Ask your healthcare worker friends or ask around in your community groups on Facebook. Connecting with a healthcare worker is a great option.
Also, immunosuppressed people or those in high-risk groups in your life may appreciate the mask for when they have to go out to get groceries
Watch this video if you prefer a video tutorial! This will show you two ways do make the elastic mask:

Kid size mask | Filter variation for hospitals
DIY Fabric Surgical Mask with 1/4″ Elastic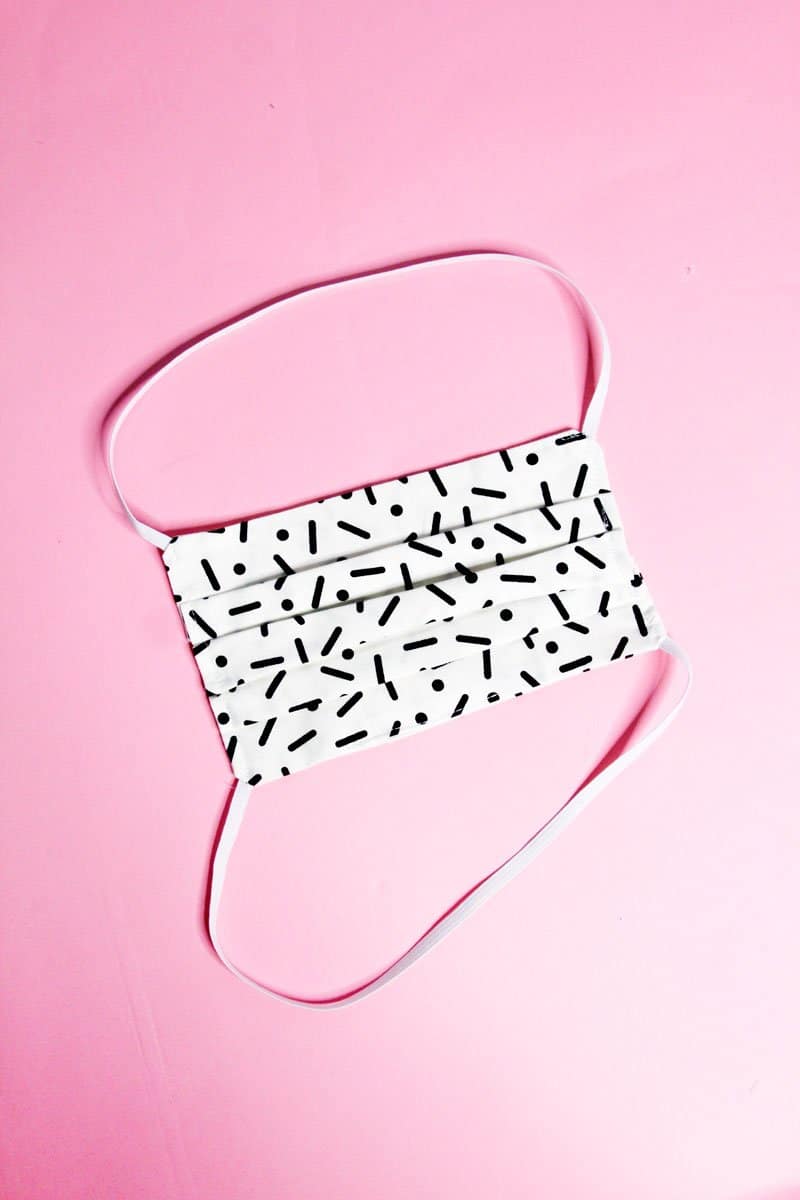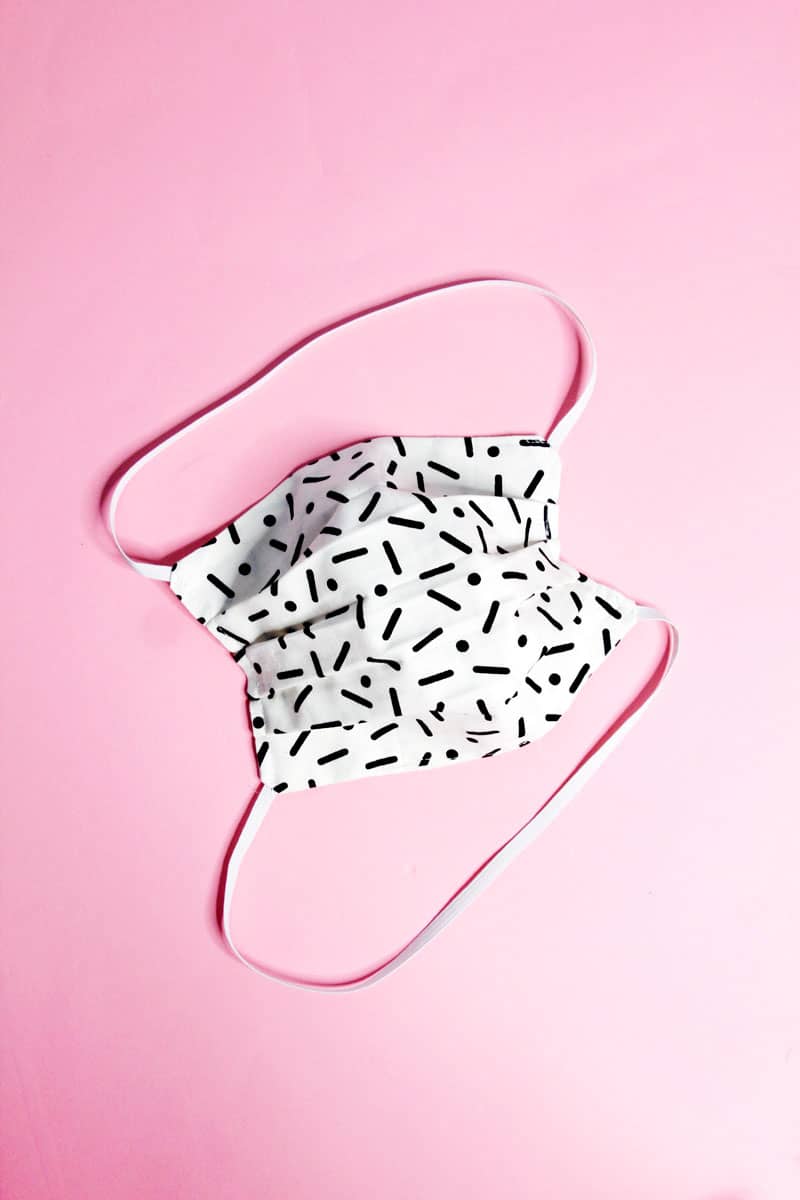 -quilting cotton fabric
–1/4″ braided elastic
Elastic alternatives: Foldover Elastic (5/8″)(IN STOCK) is super soft and would be great for this mask. Use a slightly shorter measurement since the elastic is typically stretchier than braided elastic.
These fabric face masks are all made with a basic rectangle to start. The printable pattern includes pleat markings for this type of mask.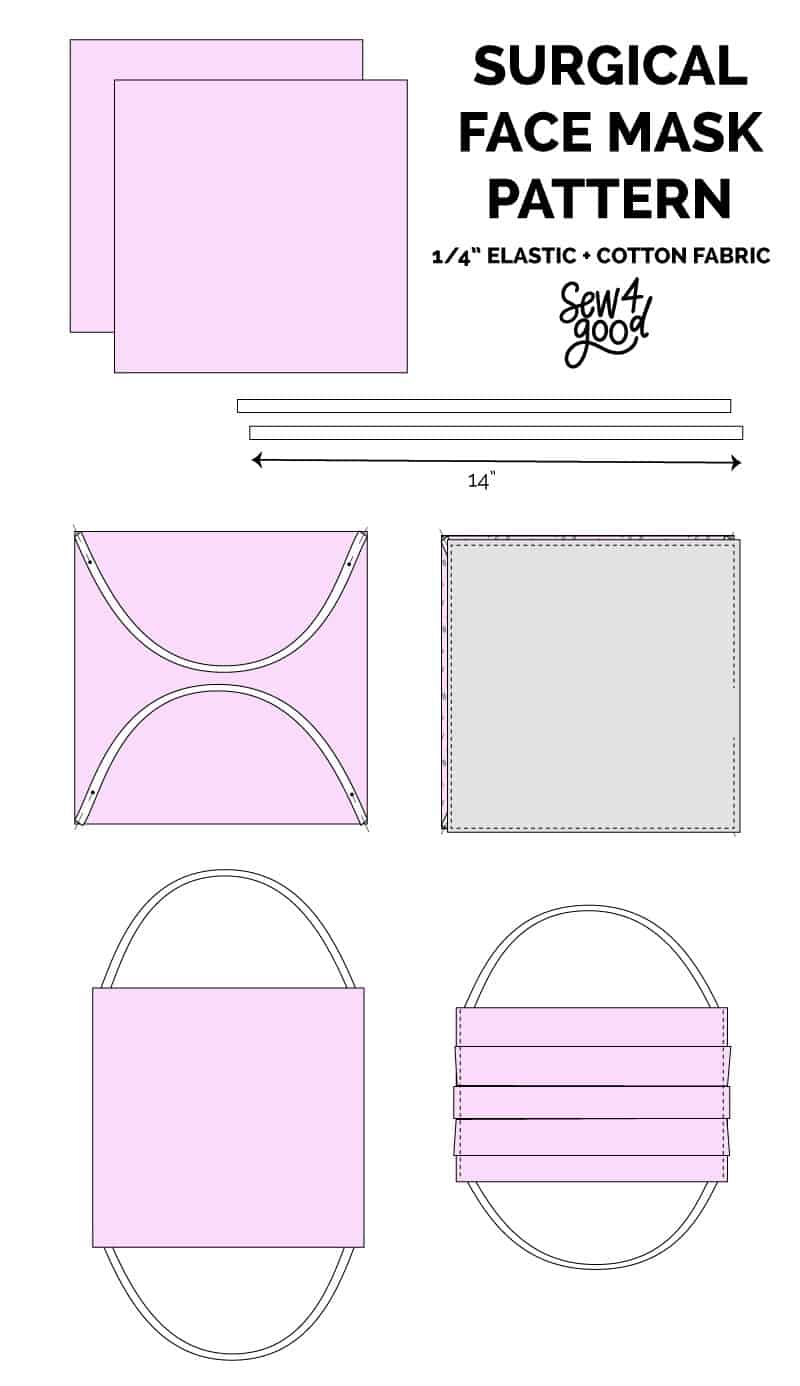 Cut two lengths of 1/4″ elastic 14″ each. Pin one length at the top corners of the fabric and there other at the bottom. Lay the second piece of fabric face down. Sew around all edges with a 1/4″ seam allowance, leaving a small opening to turn. Turn, press and create pleats according to the pattern piece.
Sew pleats down and backstitch. This stitching will also close the opening that you left.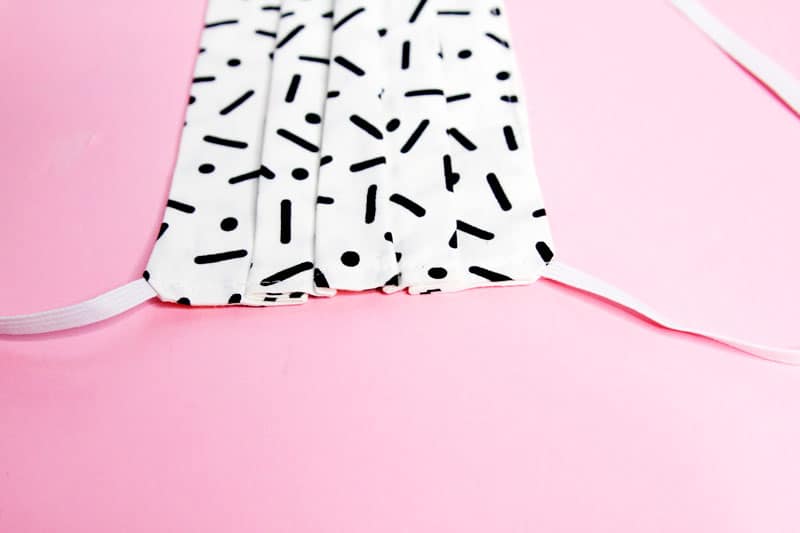 Handmade Face Mask with Elastic Cording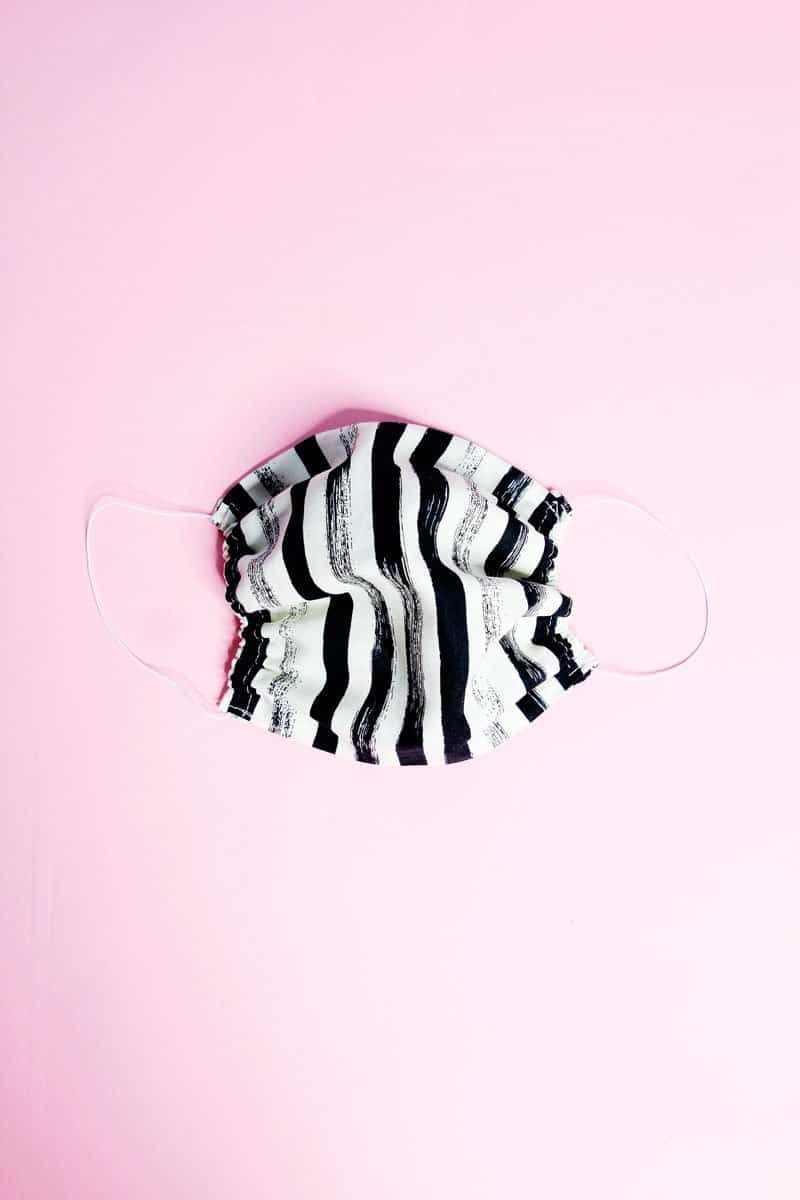 -quilting cotton fabric
–Elastic cording (in stock!)
These masks are ear-loop masks and the thin elastic cording is comfortable to wear. They are also really fast to make with an elastic gathering technique.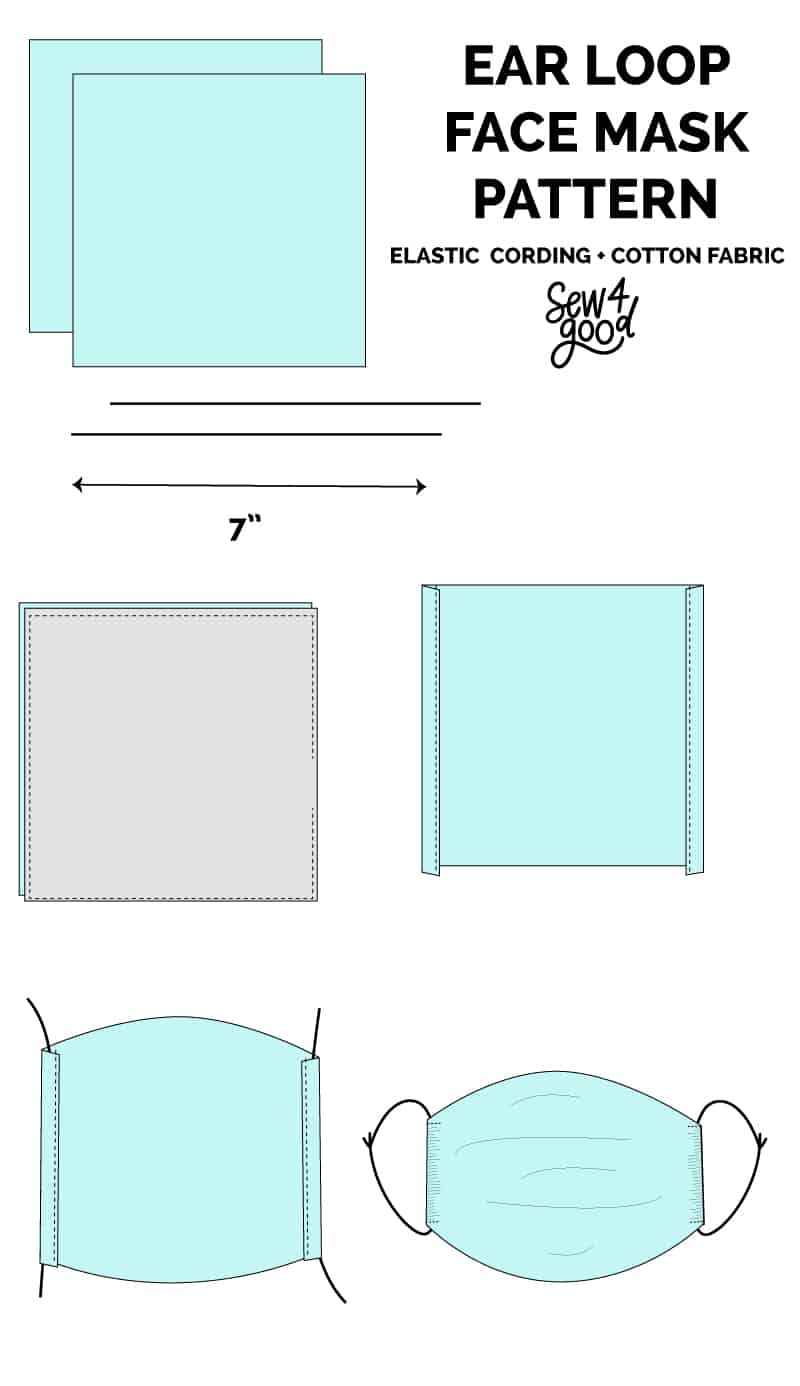 Cut two squares from pattern and sew together with right sides together. Use a 1/4″ seam allowance all the way around, leaving a small opening on one side to turn.
Turn right side out and press. Then press under both sides 3/8″ and sew in place. Thread 7″ of round elastic through the opening using a large embroidery/yarn needle. Tie the elastic together.
Spin the elastic around so the knot is inside the casing. Gather the fabric with the elastic and sew in place at the top and bottom of the mask to hold.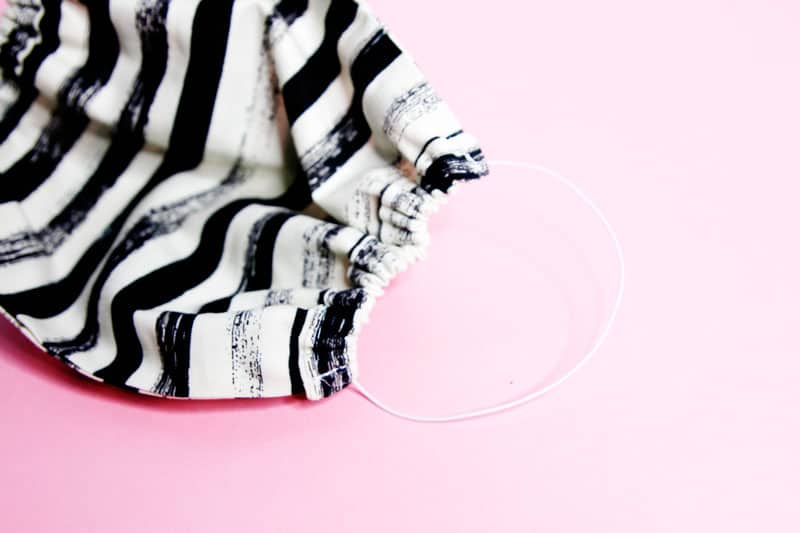 Latex-free surgical mask with bias tape binding
This option doesn't use elastic and so it's a great option if you don't have any.
-quilting cotton fabric, high quality cloth is best
–double fold 1/2″ bias tape (or handmade binding), two 35″ strips

Sew two squares together along the top and bottom edge, leaving the sides open. Turn and press well. Pleat the fabric according to the pattern piece (or all in one direction, if desired). Enclose raw side edges with the middle of your bias tape strip. Sew bias tape together to sandwich mask in the middle. Tie ends of bias tape in small knots.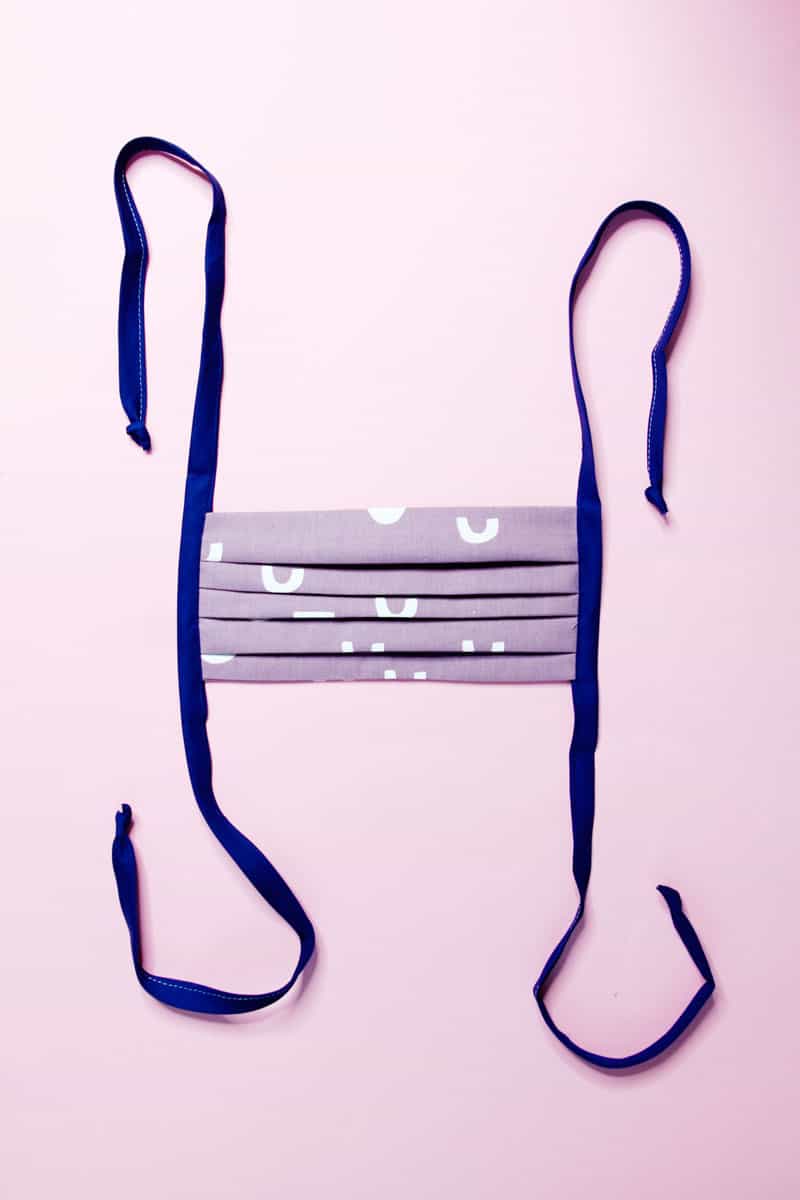 Get a printable instruction sheet for filter face masks here!
Check out more related posts below!
Masks and scrubs posts
–Best masks for grocery store runs – 3 versions
–Best mask for hospital donations – this one has no elastic!
–Surgical Cap or Scrub Cap Tutorial and Pattern
–Kids Mask Template
–Tips for making lots of masks faster!
–Printable 'Take a Mask' Download
–Add a wire for adjustable nose