There are a few ways to make a nose wire for face mask projects. In this tutorial I will show you how to add a pipe cleaner to make an adjustable nose mask and also suggest other things you can use as a nose shaper for face masks.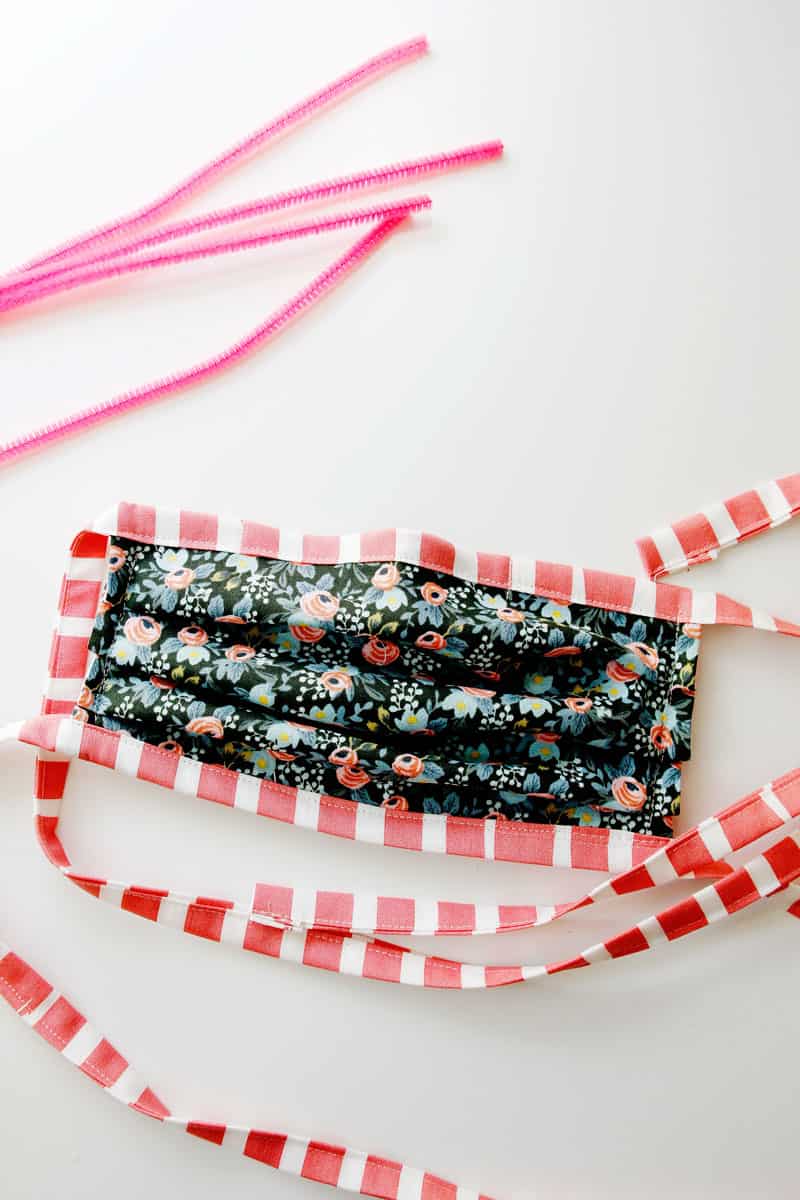 A wire across the top of face mask allows it to be contoured over the nose for a better fit. This also helps those who wear glasses not get foggy glasses and also better protects against germ spread!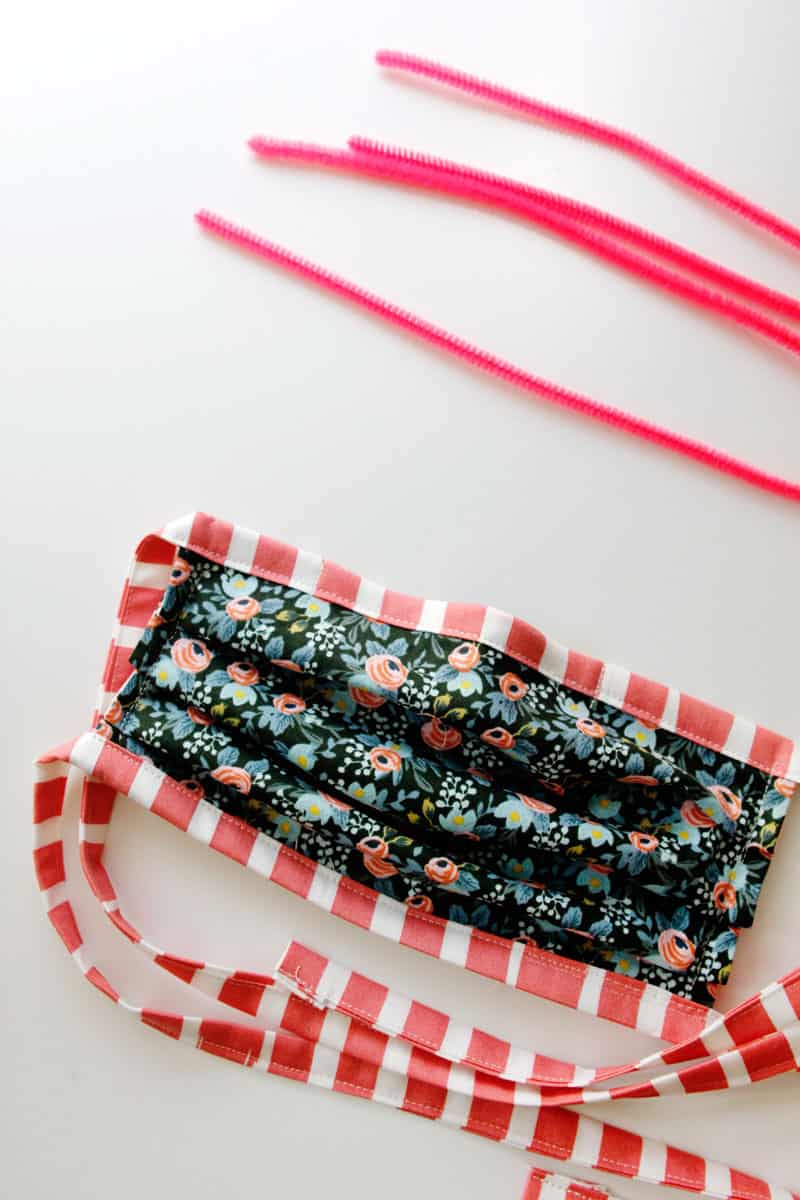 Nose Wire Face Mask Material Suggestions:
If you are creating these as a donation for a hospital or other center, make sure you know their sanitizing process so you can choose a material accordingly.
If you are making them for yourself, choose whatever material you have on hand. I recommend pipe cleaners if you have access to them because they are easy and not as pokey as plain wire.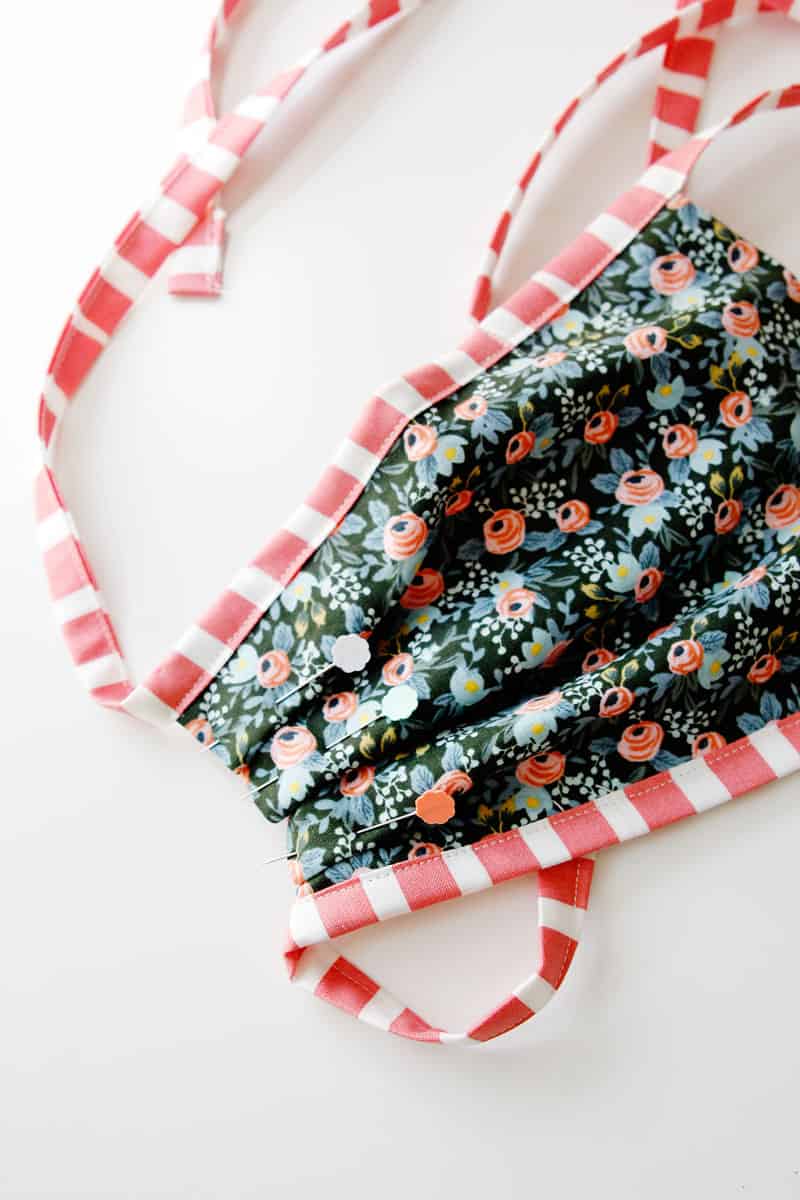 Related Posts
–Best masks for grocery store runs – 3 versions
–Best mask for hospital donations – this one has no elastic!
–Surgical Cap or Scrub Cap Tutorial and Pattern
–Kids Mask Template
–Tips for making lots of masks faster! 
–Printable 'Take a Mask' Download 
Add a nose wire to a mask with binding
To add a wire to a mask that is bound along the top with either binding or bias tape, complete your mask up until the point where you add the top binding.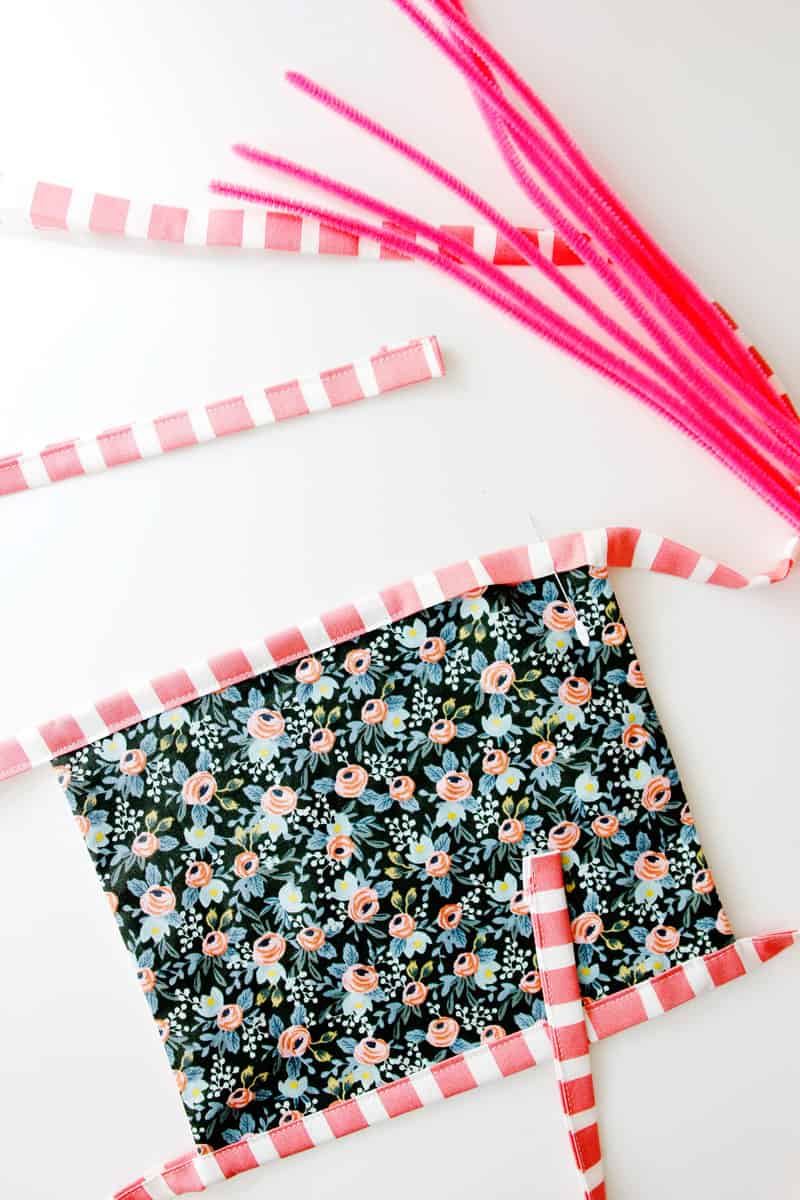 Sew the top binding from one end until about 2″ from the open edge then stop. Topstitch perpendicular to the binding where shown in the photo below to create a stop for the pipe cleaner.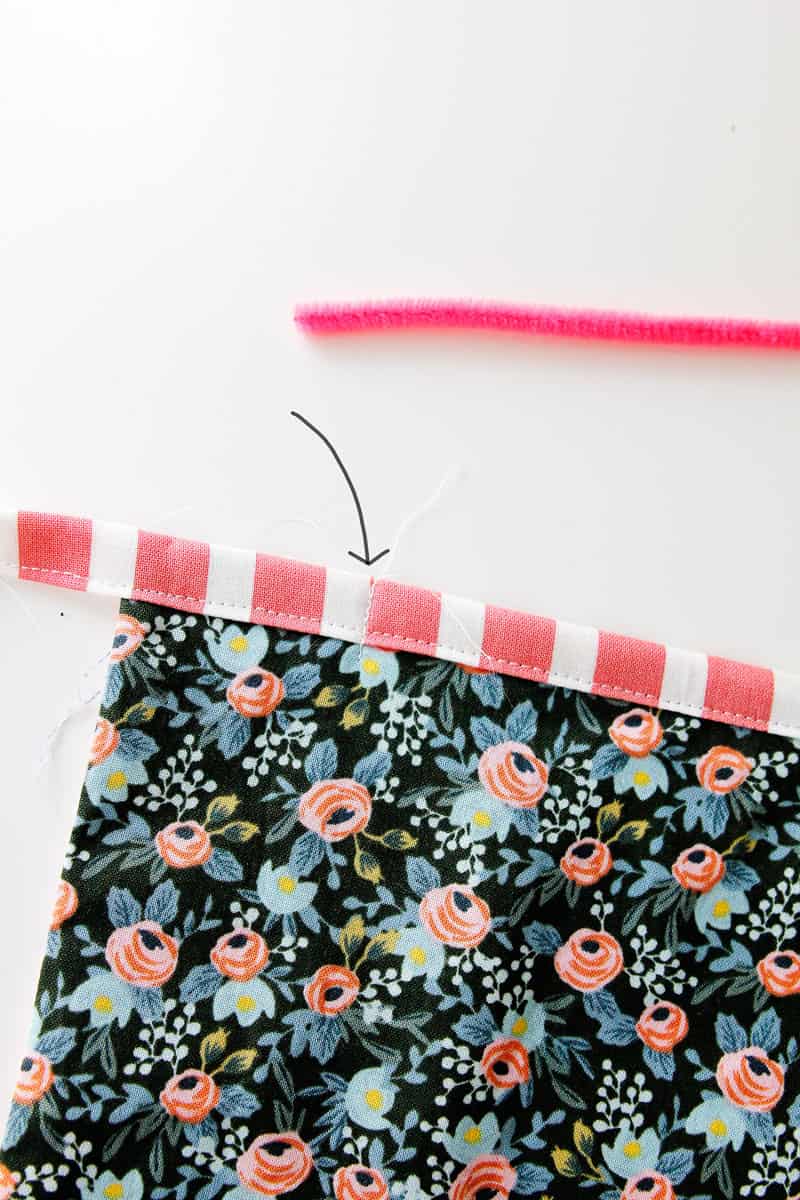 Cut a piece of your nose wire about 4″ long, depending on how much control you want along the top of the mask. You can use 2 pieces of pipe cleaner if you want a firmer hold.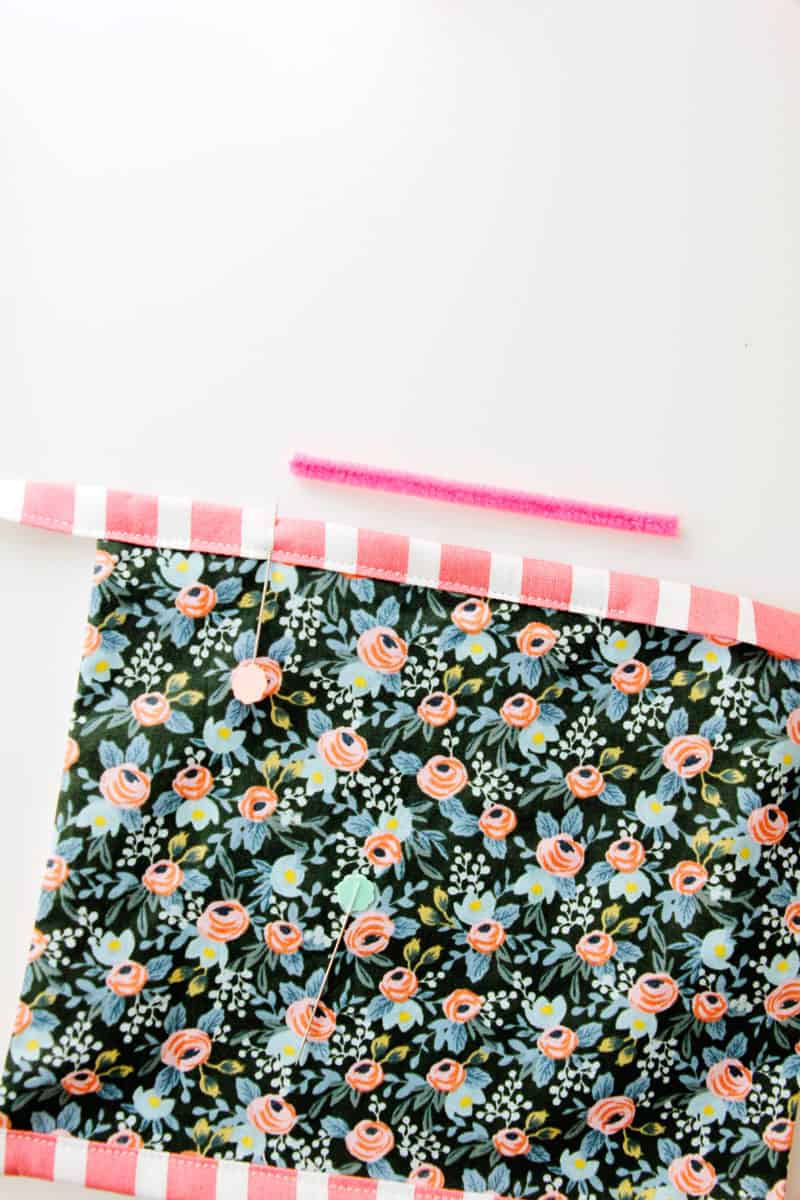 Slide the pipe cleaner into the casing until it hits the end where you created that stop.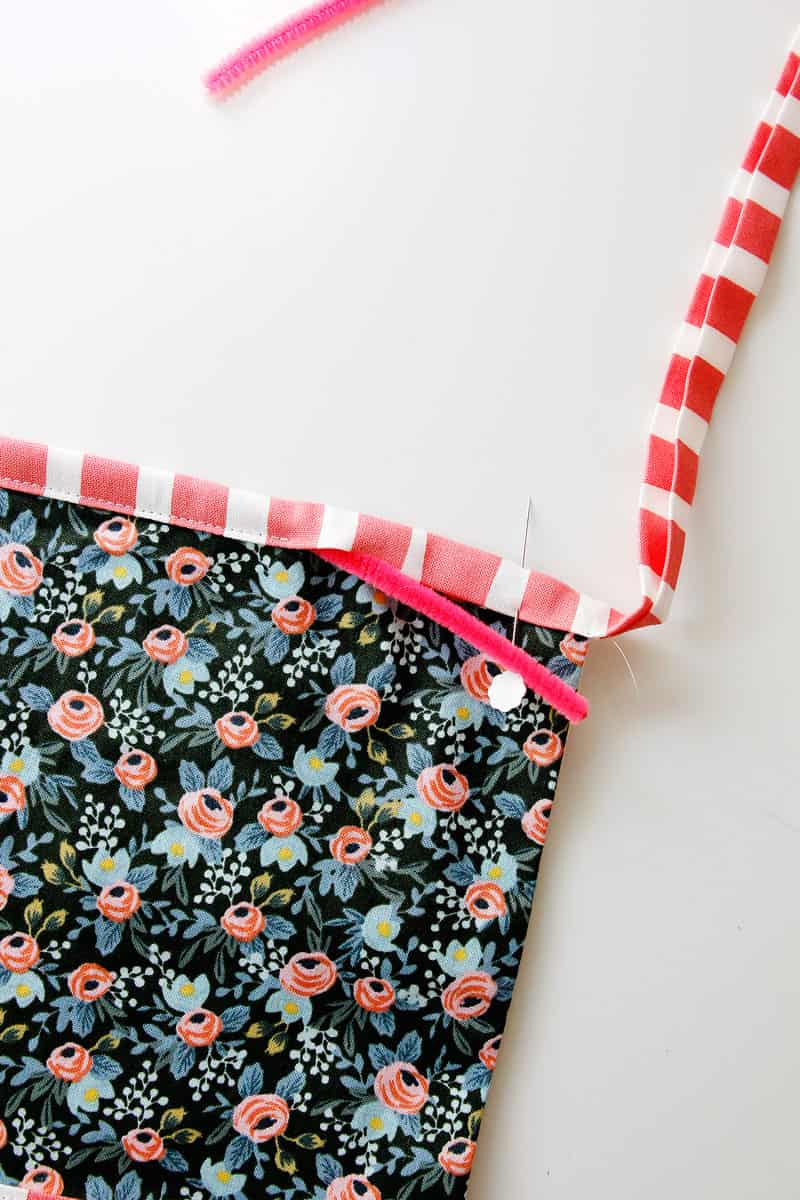 Tuck it all the way in and then finish sewing the binding. You'll also create another "stop" at the other end of the pipe cleaner to keep it in place.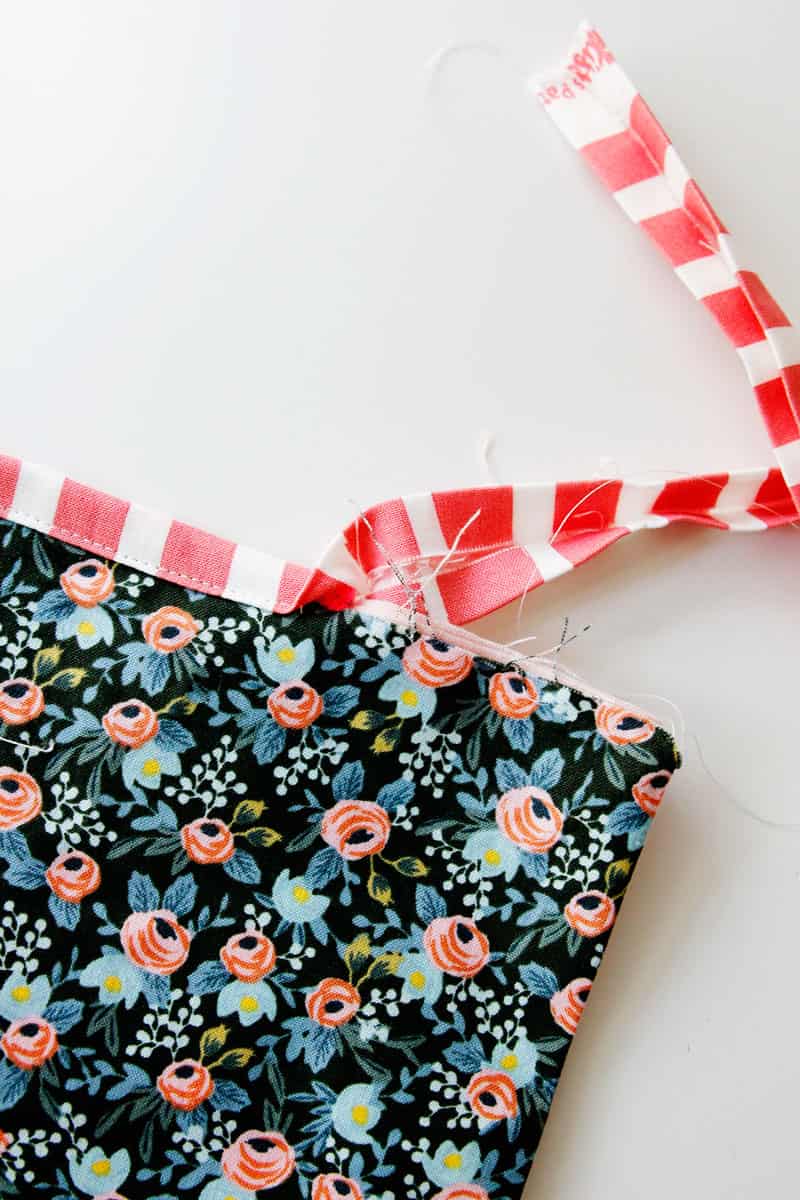 Finish sewing the mask!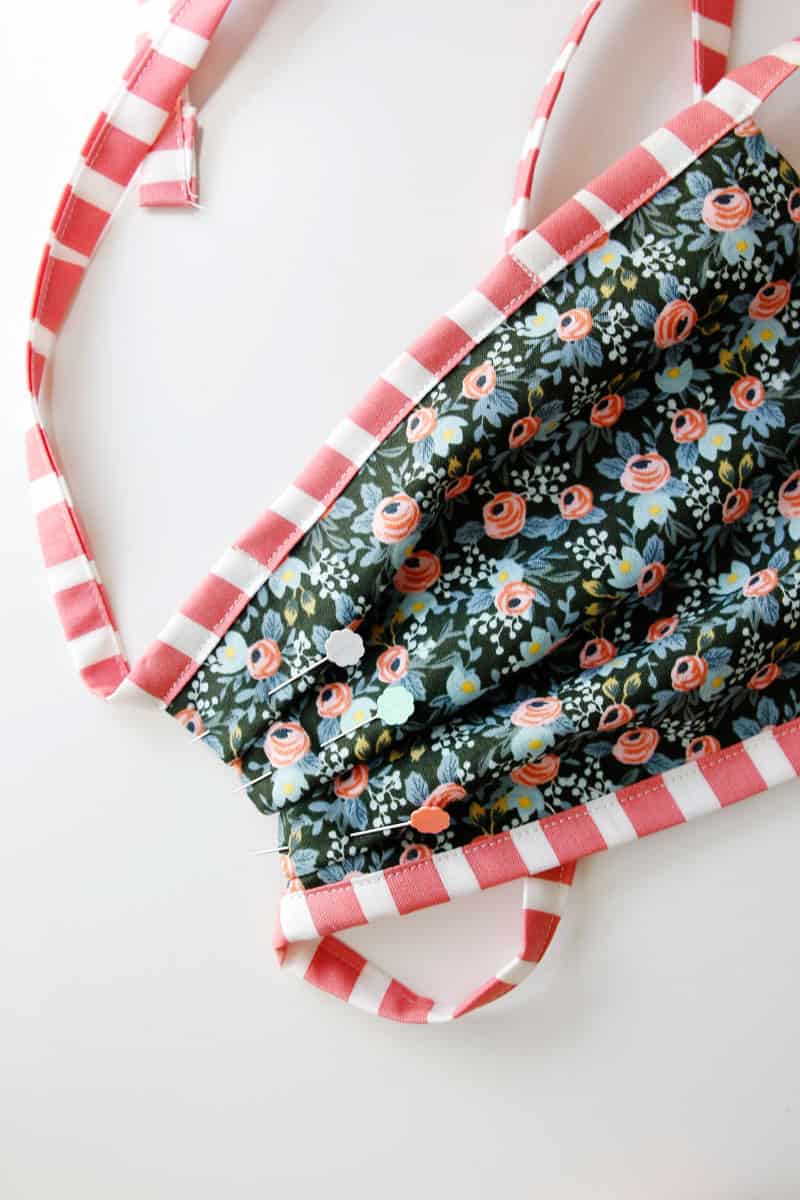 Instructions for elastic mask with wire
To add a wire to the top of an elastic style mask (from this elastic mask tutorial), sew the front and back together at the top. Fold right side out and press.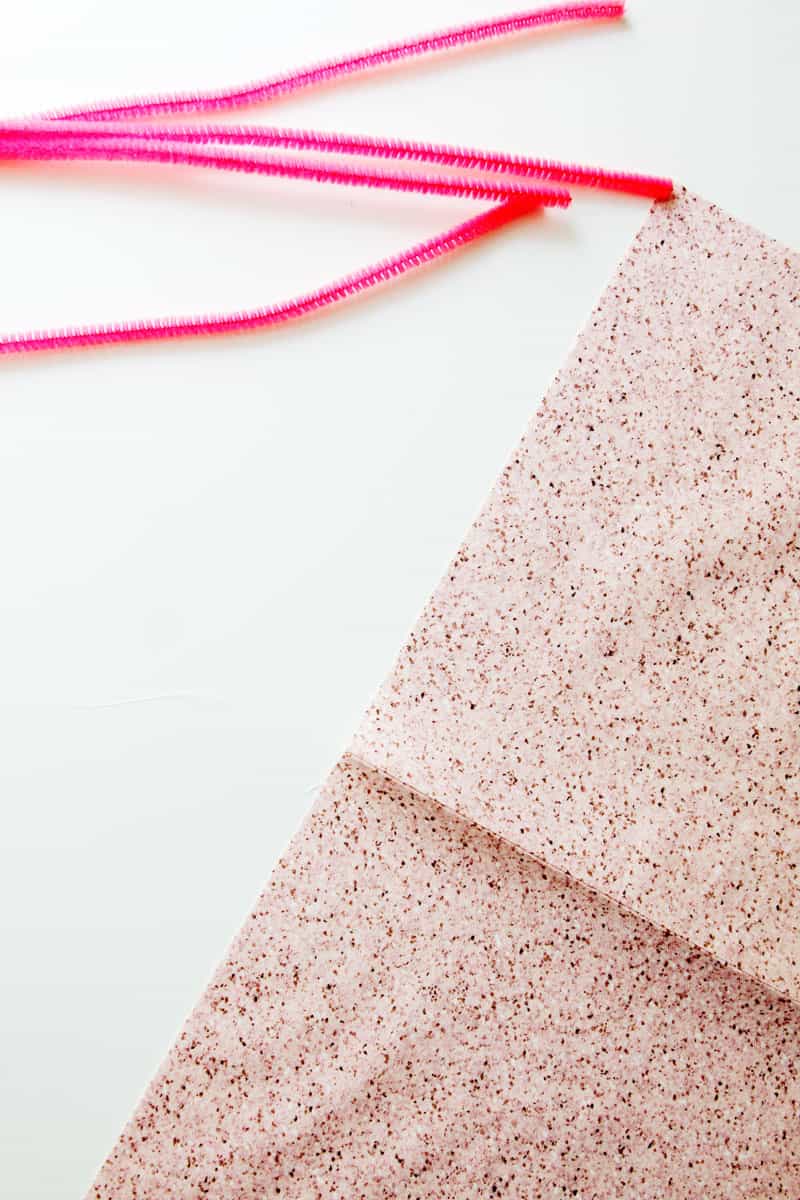 Place your 4″ pipe cleaner strip on the seam and center. Mark both ends with pins.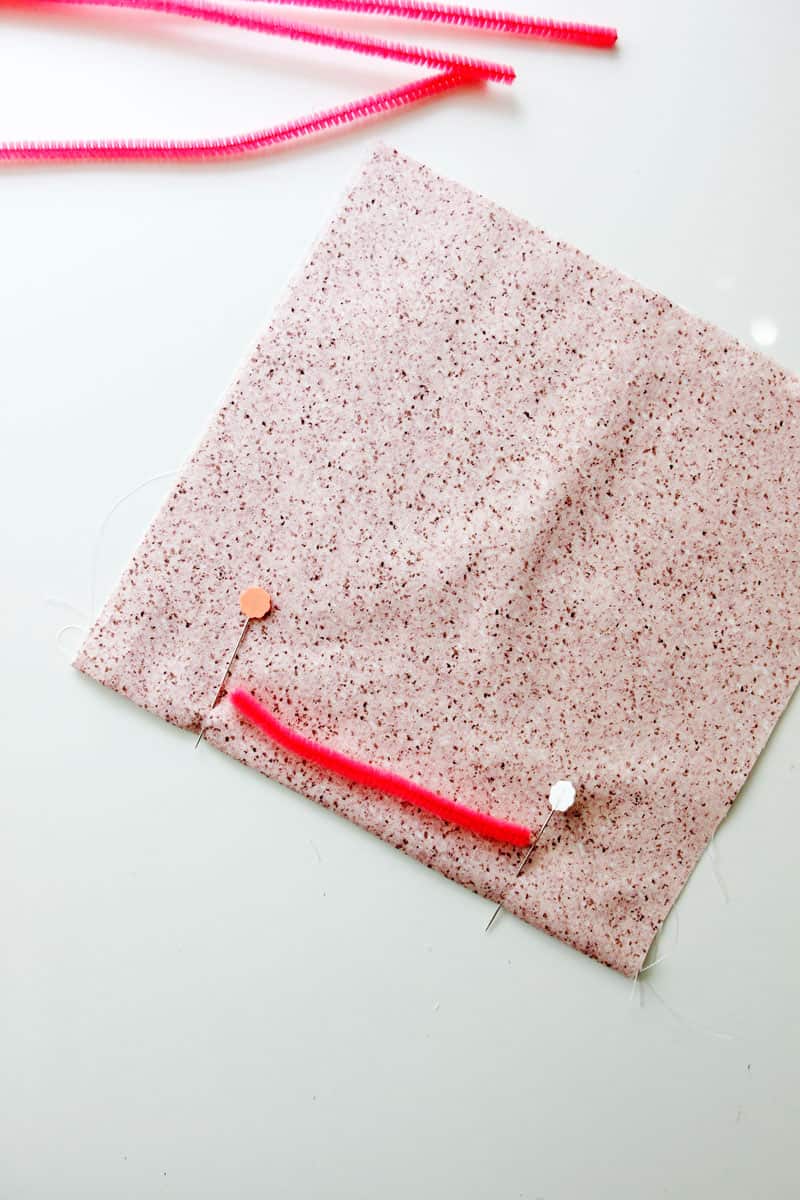 Use the marks to create a casing. Leave the end open.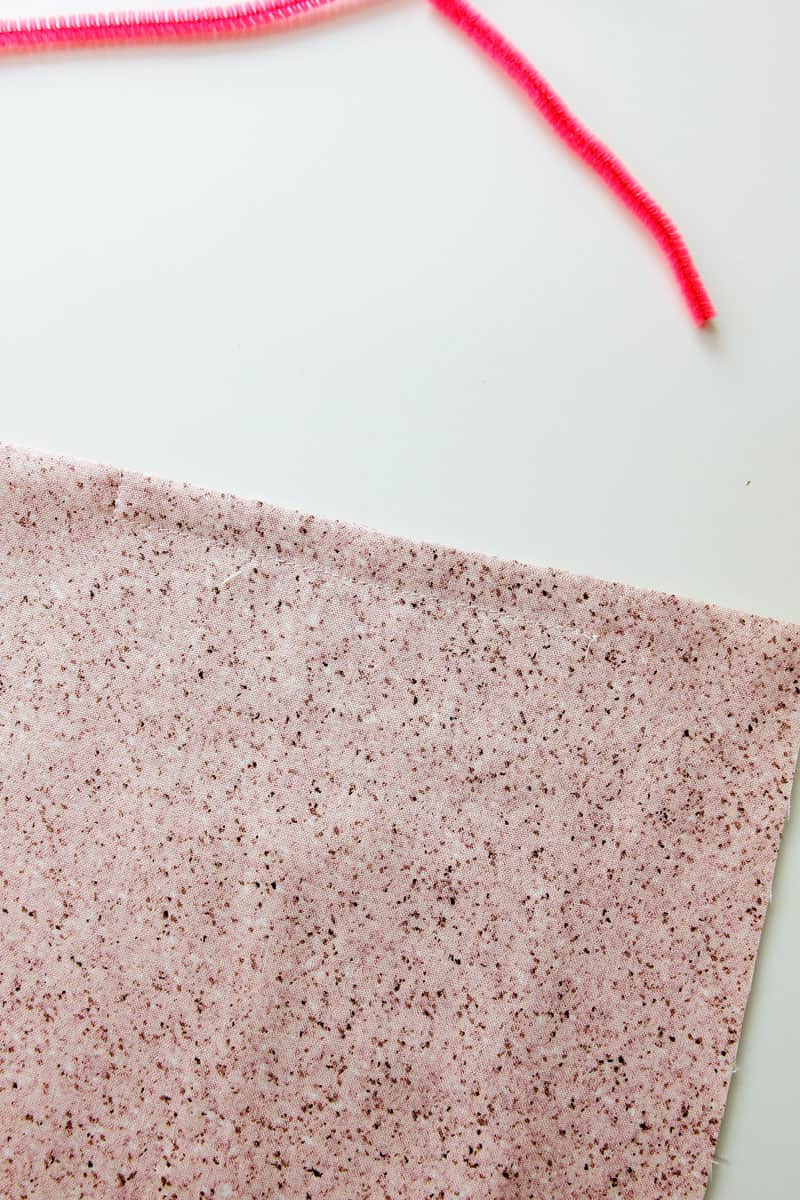 Slip in one or two 4″ lengths of pipe cleaner. Two will make the mask hold better.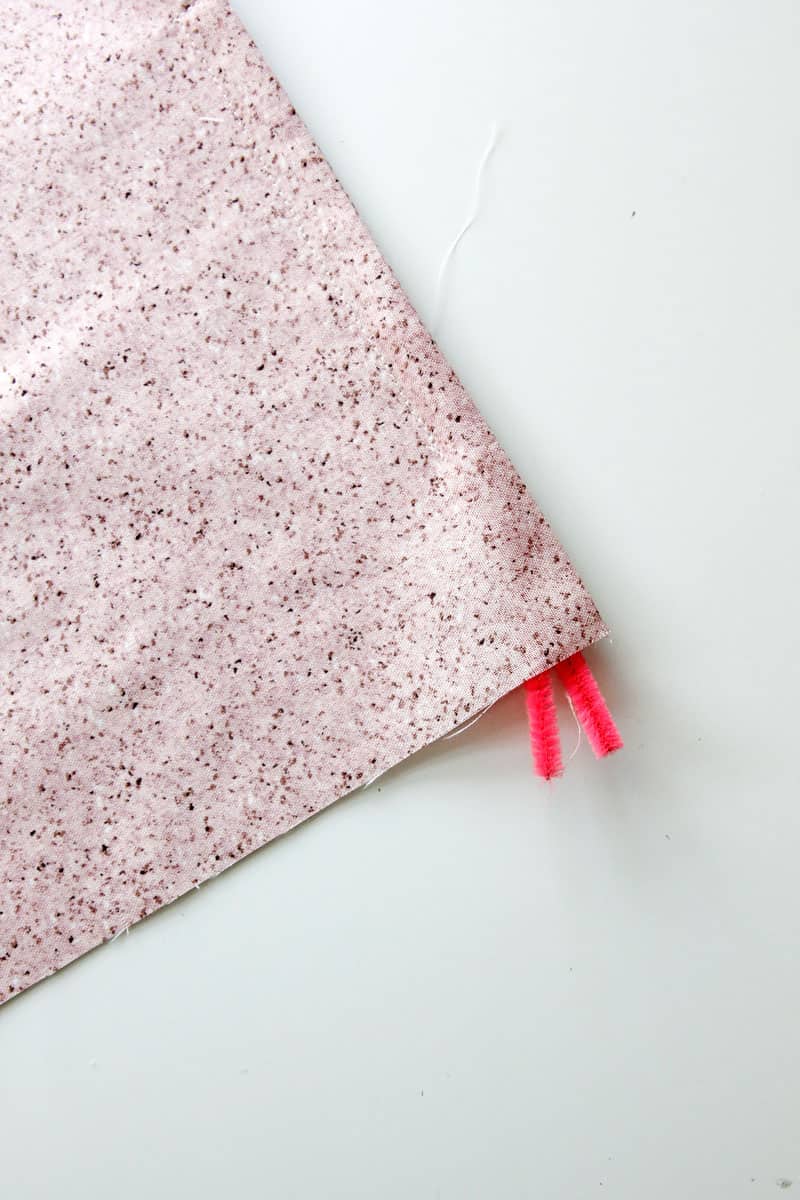 Finish the casing.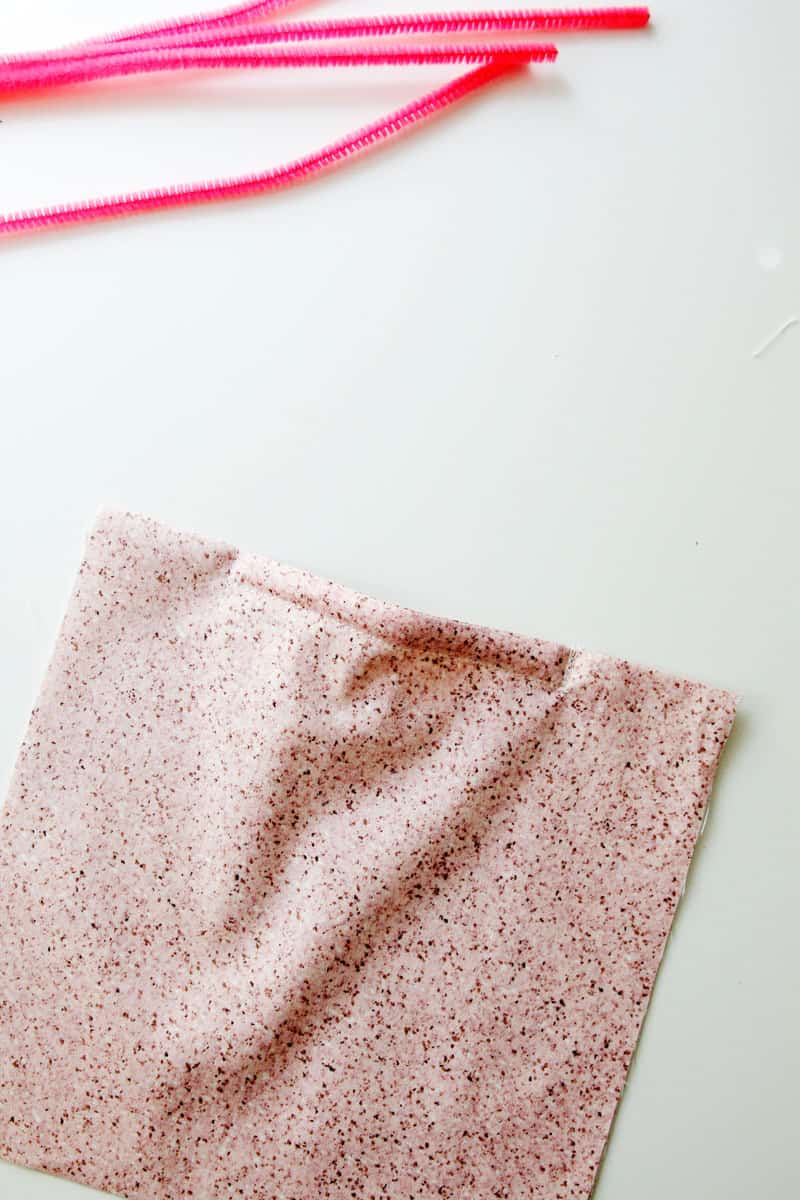 The continue sewing the mask how you would have without the pipe cleaners.