I don't think I have ever been more grateful for delivery drivers and other essential workers than I am right now! I wanted to offer a cute printable to give back that says "Thank you for delivering our packages" and encourages them to take a mask!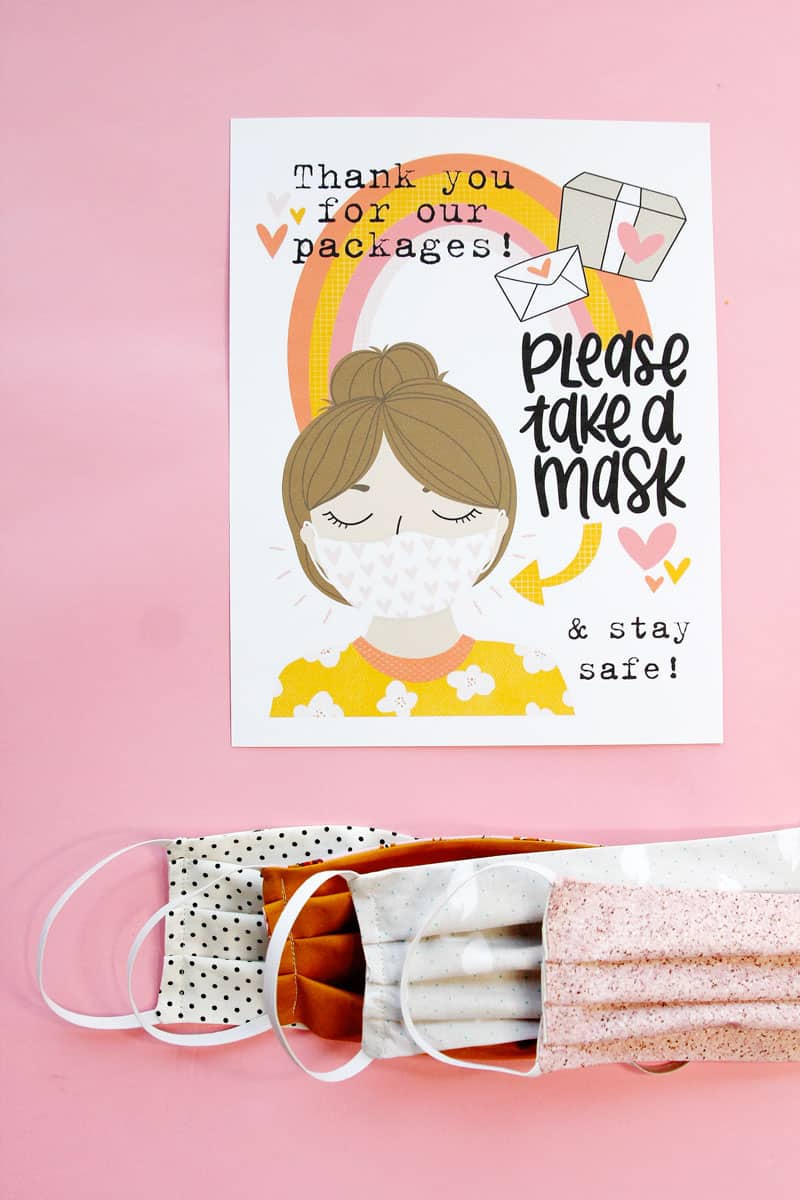 Whip up a few extra masks for your Amazon, FedEx, UPS and USPS drivers and print out this cute printable.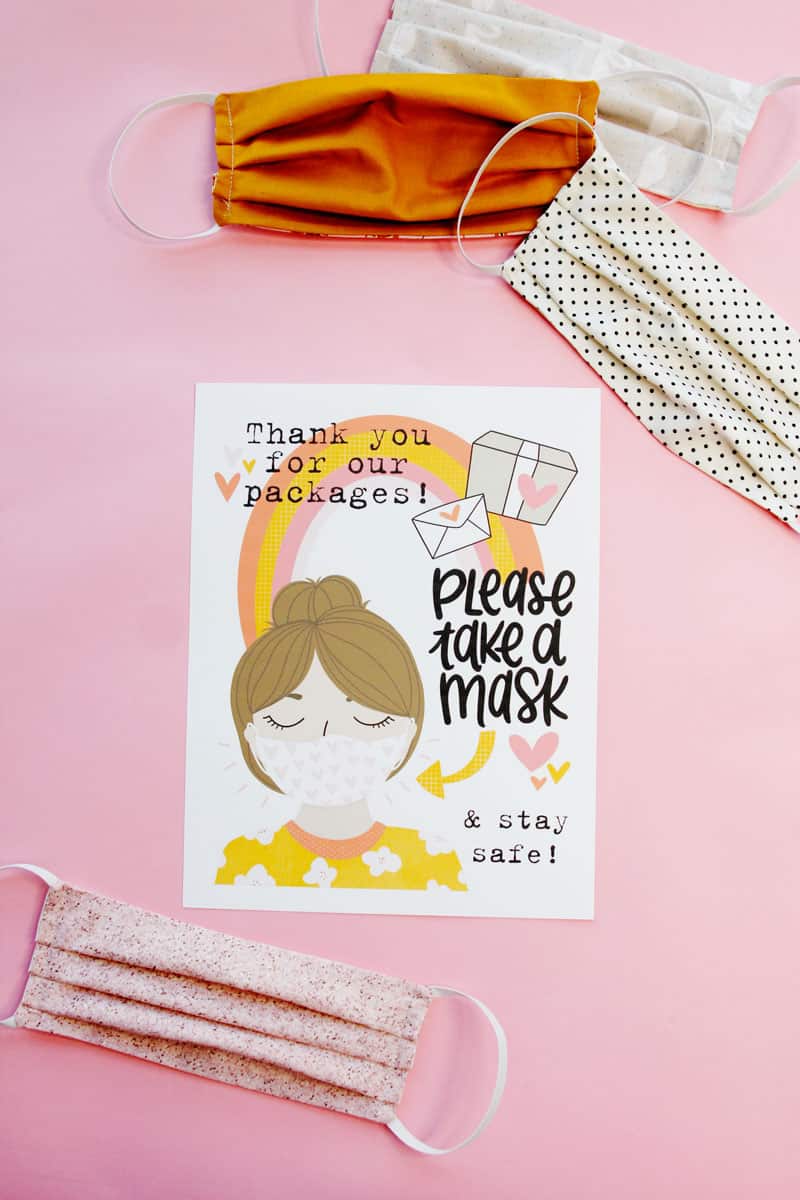 I know it must be scary to be out working while most people are holed up inside so this cute print will hopefully brighten someone's day!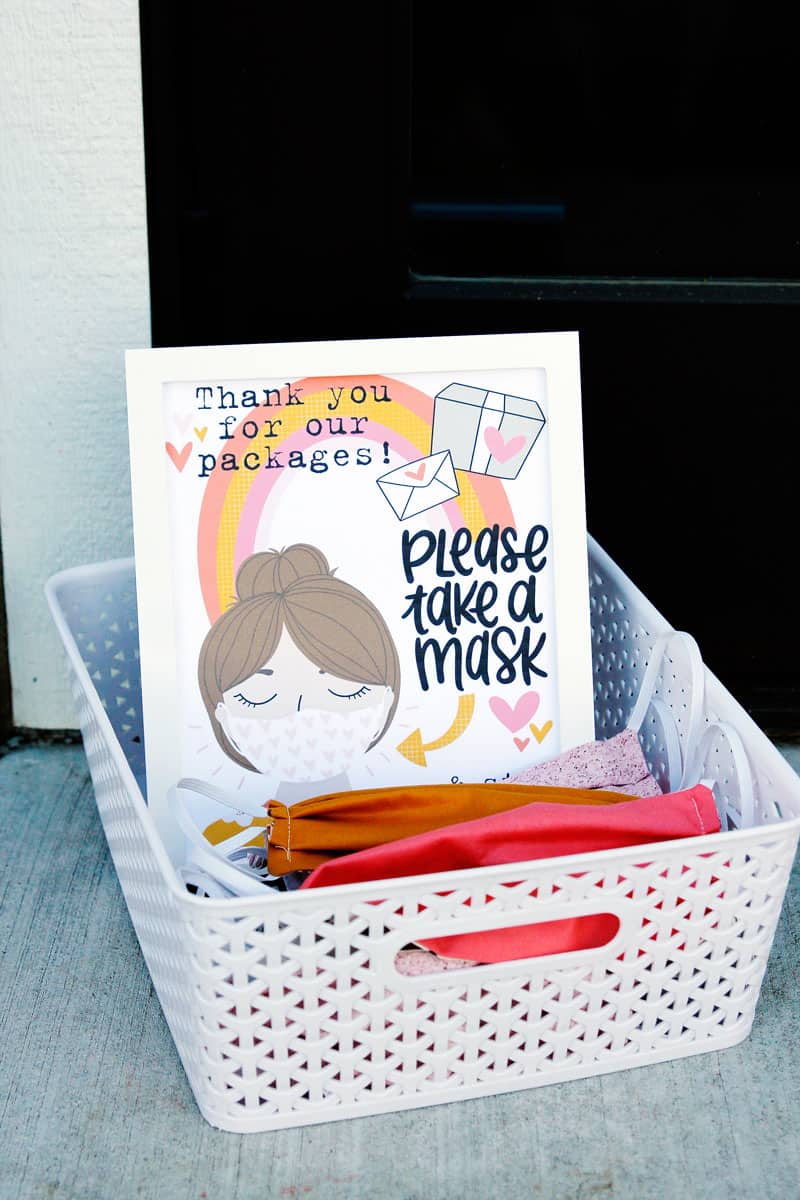 And since so many delivery workers are working overtime to deliver packages, they may not have had a chance to find a mask.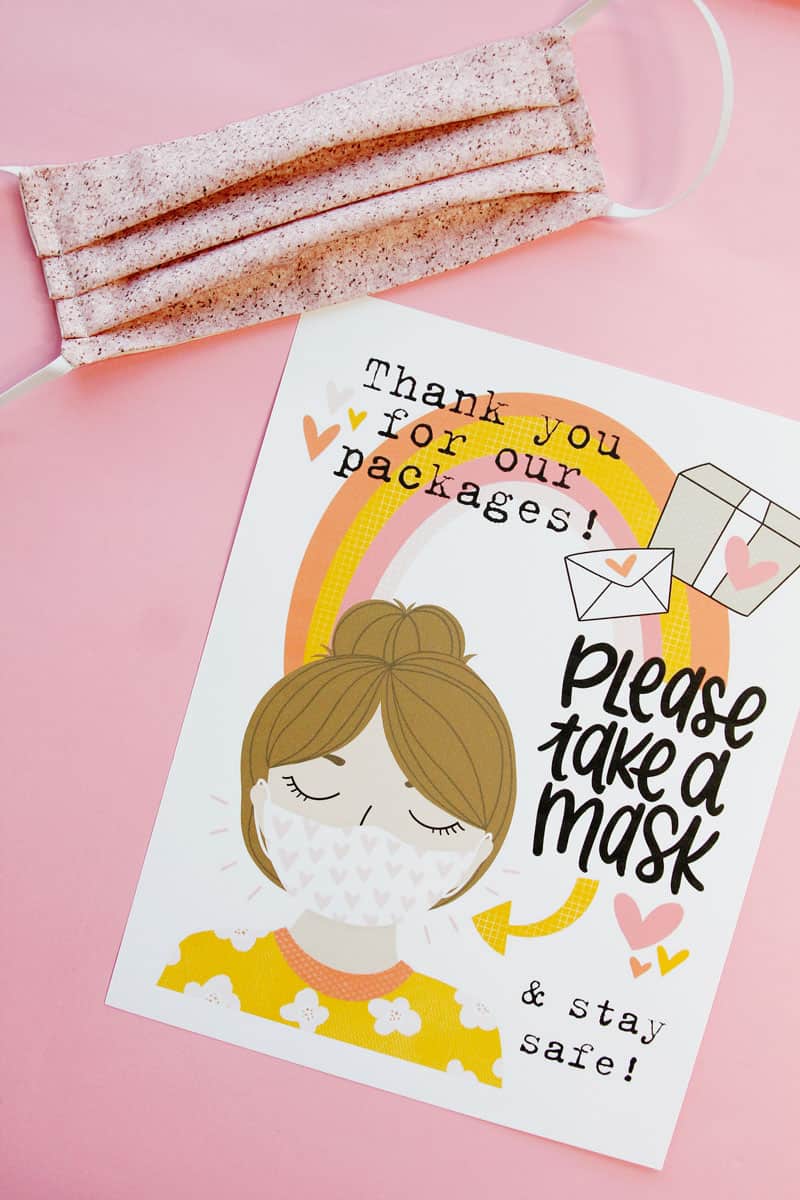 I made up a batch of simple elastic masks from this post (I did the ear loop version shown in the video) and set them outside in a basket. This is such a simple act of service to keep the world going at such a weird time! And it will hopefully bring a smile to the drivers' faces!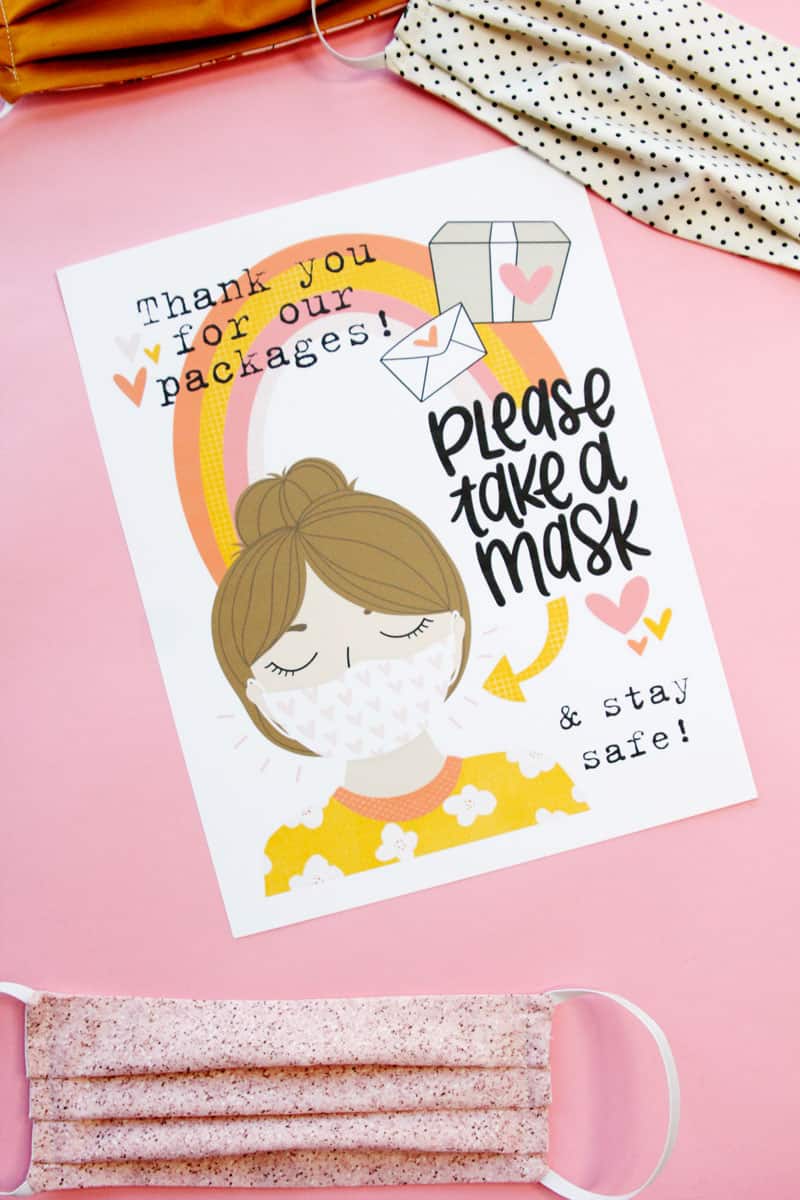 Take a Mask Printable Materials
-Cardstock, I love Neenah Bright White
–A basket or bin
–Masks
-Free Printable, click on pink button below to download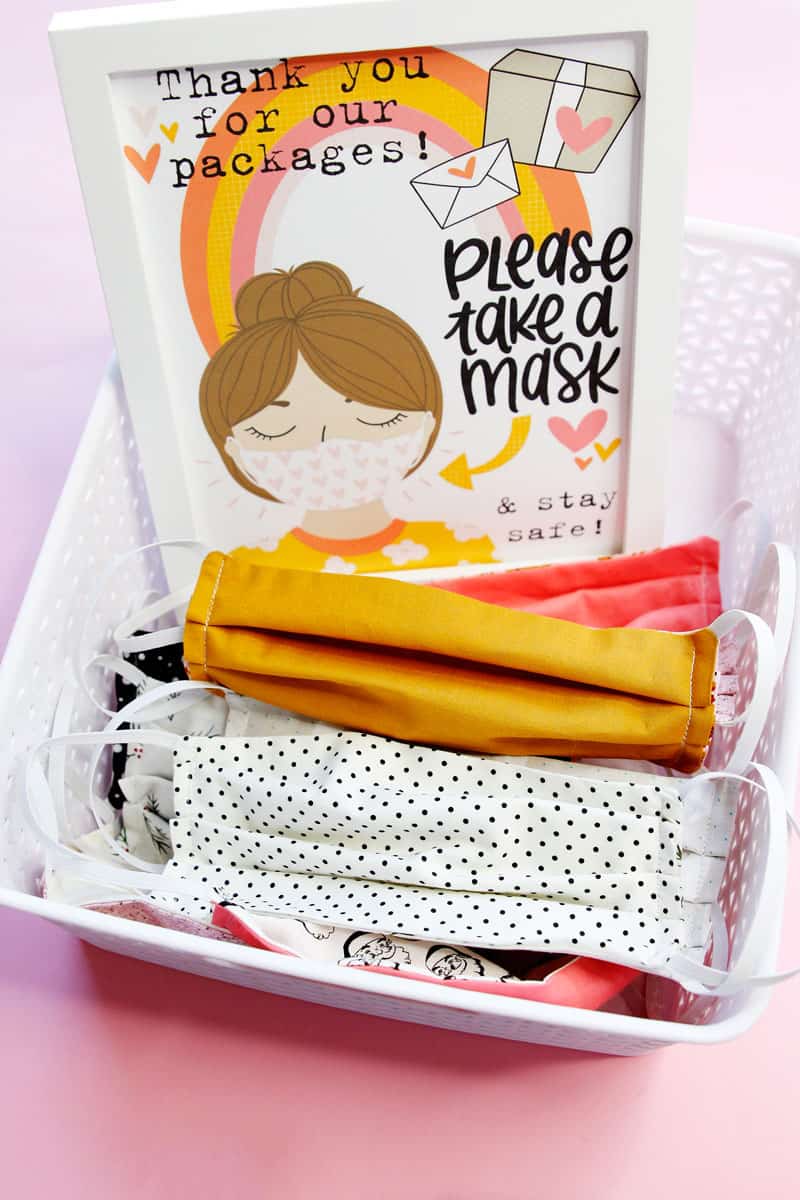 Instructions for Delivery Basket Print
Print the Take a Mask printable at 100%. You can choose to print it in greyscale if you are out of color ink but the printable has such bright, happy colors I recommend full color! To make sure the print is vivid, print at high resolution.
This delivery driver download will print out on standard 8.5″ by 11″. You can trim the edges down to 8″ by 10″ if you want to frame it. Otherwise, use as is!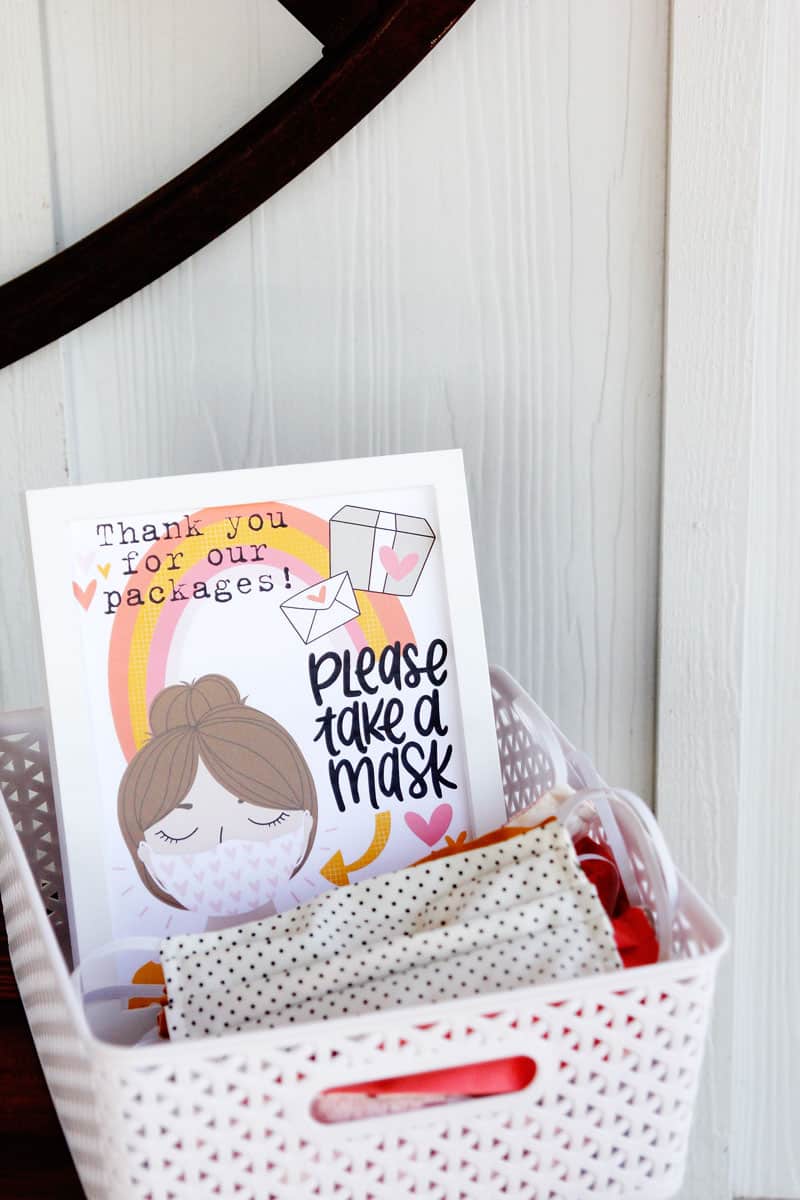 Whip up some face masks using one of the tutorials below:
Masks and Related Tutorials
–Best masks for grocery store runs – 3 versions
–Best mask for hospital donations – this one has no elastic!
–Surgical Cap or Scrub Cap Tutorial and Pattern
–Kids Mask Template
–Tips for making lots of masks faster!