This post is sponsored by Staples, who sent me the Google Nexus 7 Tablet to try out. I love it.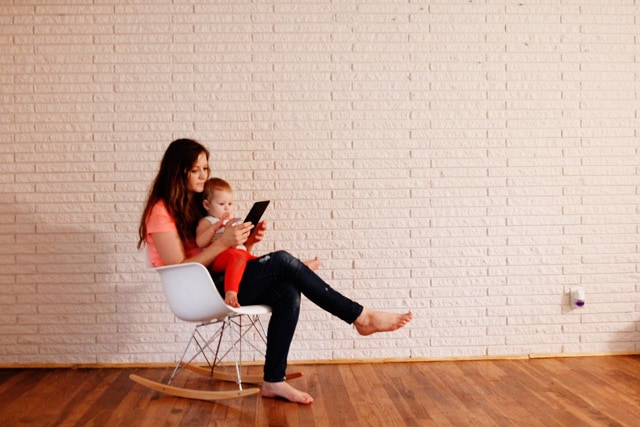 (Excuse the paint on my pants…that wall is now white!)
Meet my new tablet- the Google Nexus 7!
I have been using this for emails, calendar, alarm clock. It's just like a smartphone but with a big screen! I also love the little clicks it makes when I type. And the kids love it too! It's so nice to have everything in one place. The Nexus 7 is the master of email, I can check facebook and twitter in a swish of the finger PLUS entertain the kids.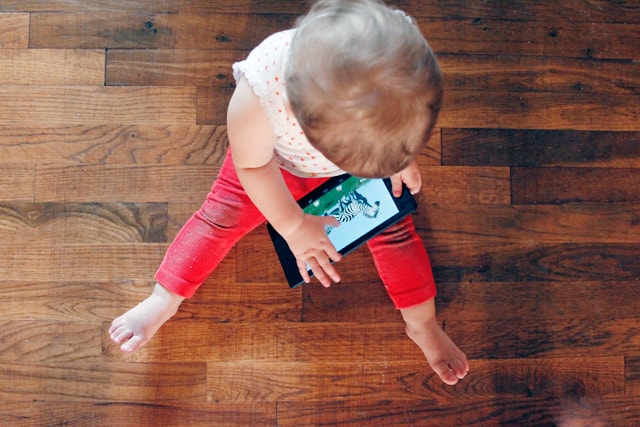 Z is for Zebra ;).
My favorite thing to do on it is pin things on Pinterest. The screen is so sleek and all the pins look so good. The Android Pinterest App is better than the actual website, and better than the iOS apps in my opinion.  I find myself on this Nexus tablet all the time, just pinning! I love that the app saves the last 4 boards you pinned to so it is super easy to pin to the same board over and over.  (I take pinning pretty seriously, apparently. You can follow me here: see kate sew on Pinterest)
And in the sewing room I use the NBC and ABC apps to catch up with my favorite shows while I sew. Which is the definition of multitasking, right? The tablet is a great tool for a busy mom like me. I love having a place to organize my life! Since this is a Google tablet, I was already familiar with how to use it since it works so much like gmail. Imagine the ease of gmail on a tablet with so many other features! Thumbs up.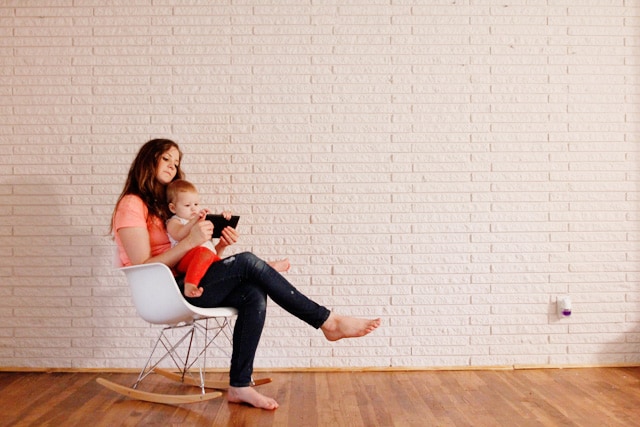 The best part about this tablet is how sleek it is! It just slides right into any bag. But with any fancy toy, I wanted to protect it so I made this cute little gold case. There is a free pattern below that will fit any tablet about 5″ by 8″! Enjoy!
Nexus 7 tablet case tutorial:
Materials:
–tablet case pattern printable
-1/2 yard fabric
-1/2 yard lining
-1/2 yard interfacing
-2 buttons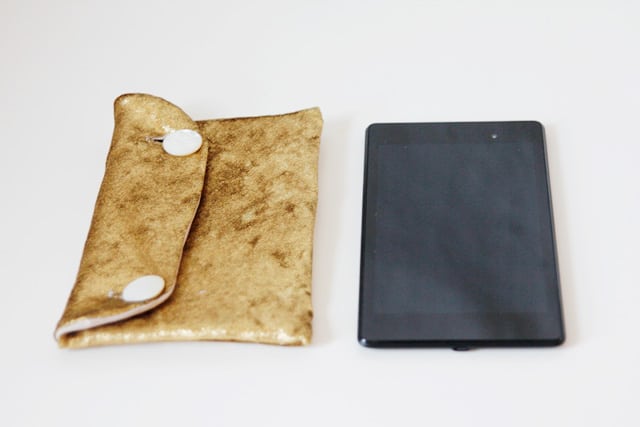 I used crushed velvet in gold for this case, which makes it a little softer to protect my Nexus 7 tablet.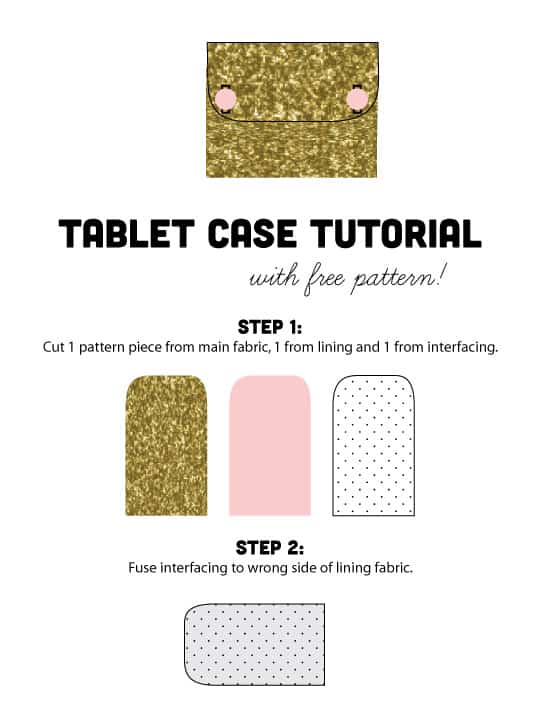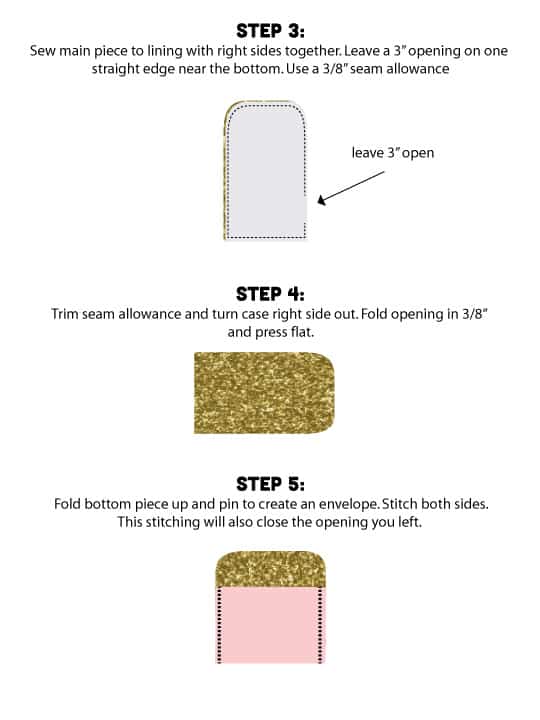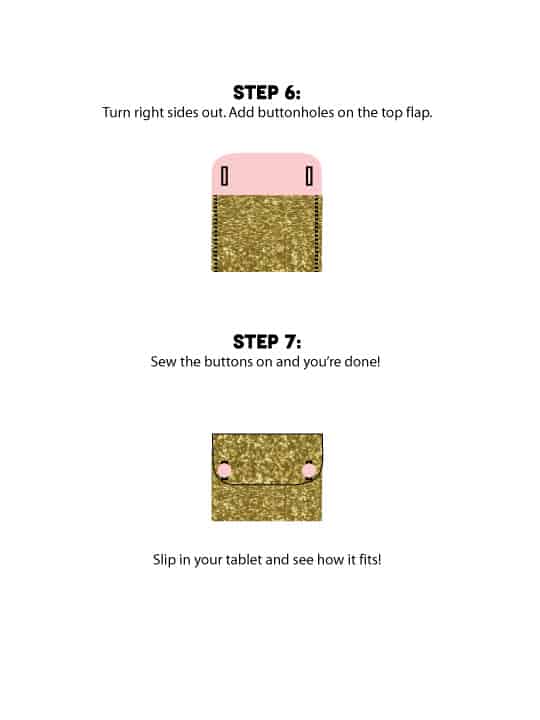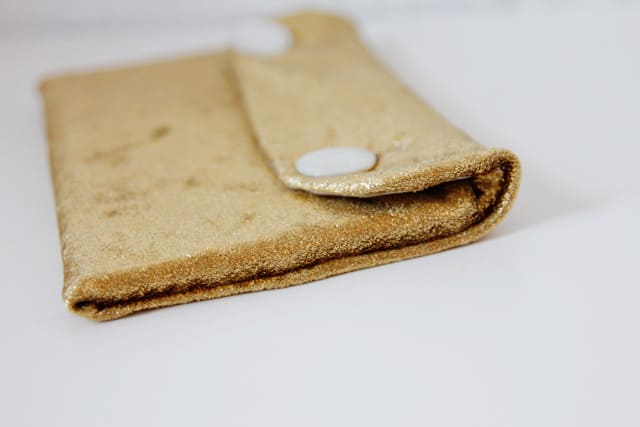 Thanks Staples for the great tablet and a reason to sew a tablet case!
Do you have a Google tablet? What is your favorite app? I'm in the market for more!