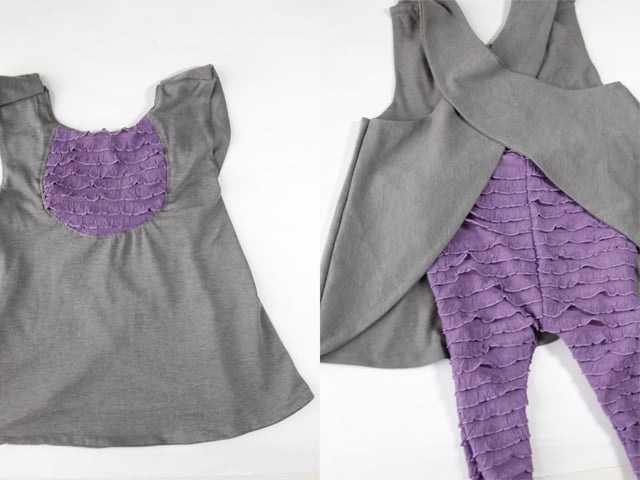 Eek, I'm a little behind on KCWC! For day 3 I made this cute little knit pinafore with a ruffle fabric inset! Ruffle Fabric sent me the fabric but I had a hard time thinking of something NEW to make with it. It seems like all the basics have already been done. So instead of making a garment entirely out of the fabric, I just used a little as an inset in the front. I've professed my love for ruffle fabric before, it's so pretty and such great quality of knit. I'm still in love.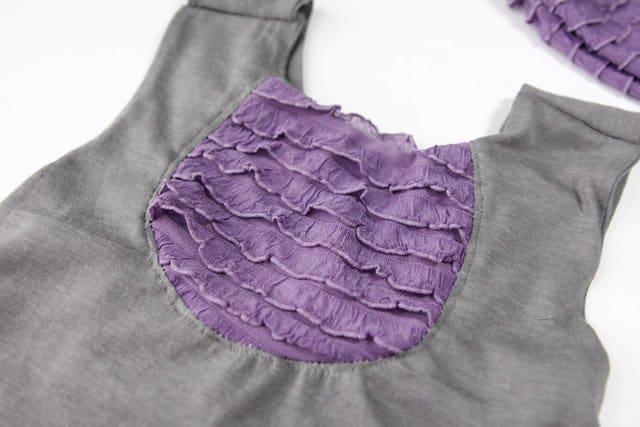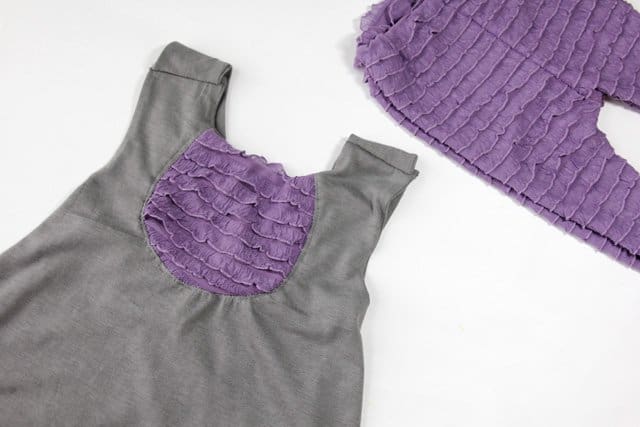 I love pinafores because they can really work for a long time as a dress and then as a blouse when the child grows. 
I had fun working with knits! I think the cooler weather makes me especially excited about cozy knitted projects! 
Pinafore tutorial coming next week!