Last week I shared 3 ways to make a face mask and where to donate them. I'm so happy that so many sewers are coming together to fill this need! Today I'm sharing how to sew a face mask with filter pocket for hospitals wanting a more protective mask. These have a few great features including a pocket on the back to slip a disposable filter into, cotton ties without elastic to withstand harsh sanitation processes and two different fabrics to distinguish the front from the back!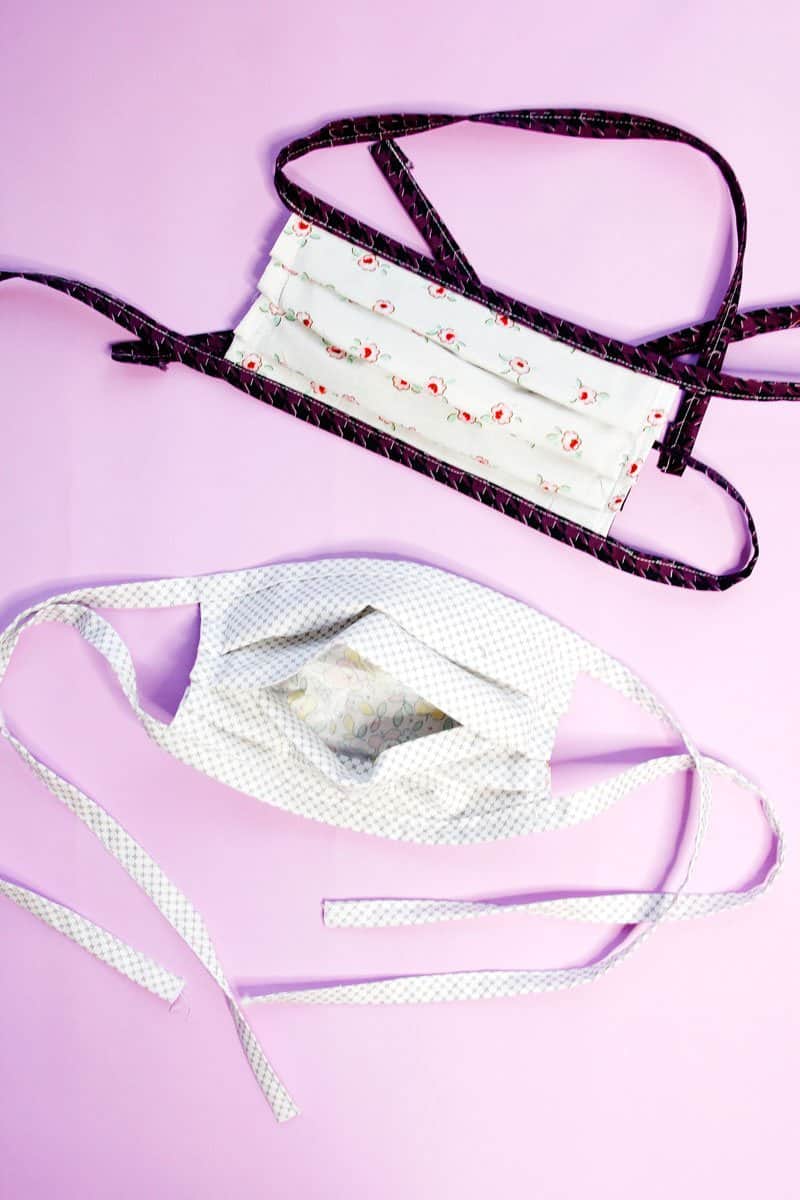 This face mask is my new favorite to make. The back requires 2 pieces to create the pocket, so it's actually a 3-layer mask when you're all done! It feels like a high quality face mask and I hope it will offer more protection.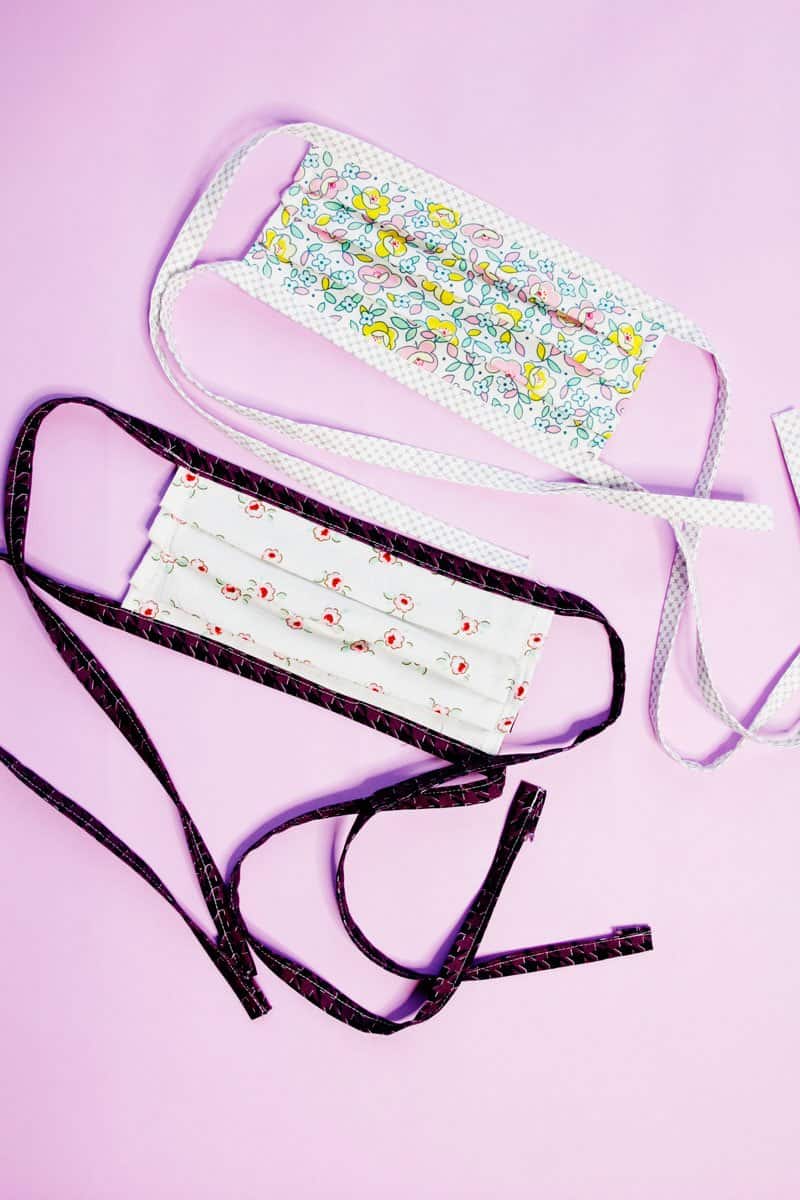 The ties are made from fabric, too. You can use premade bias tape or make your own binding with this tutorial. Binding is easy to make and you can't run out of it!
This mask has NO elastic so that it can withstand high heat in the sanitizing process. You can download the pattern pieces for face mask by clicking on the pattern button below.
Face Mask with Filter Pattern Download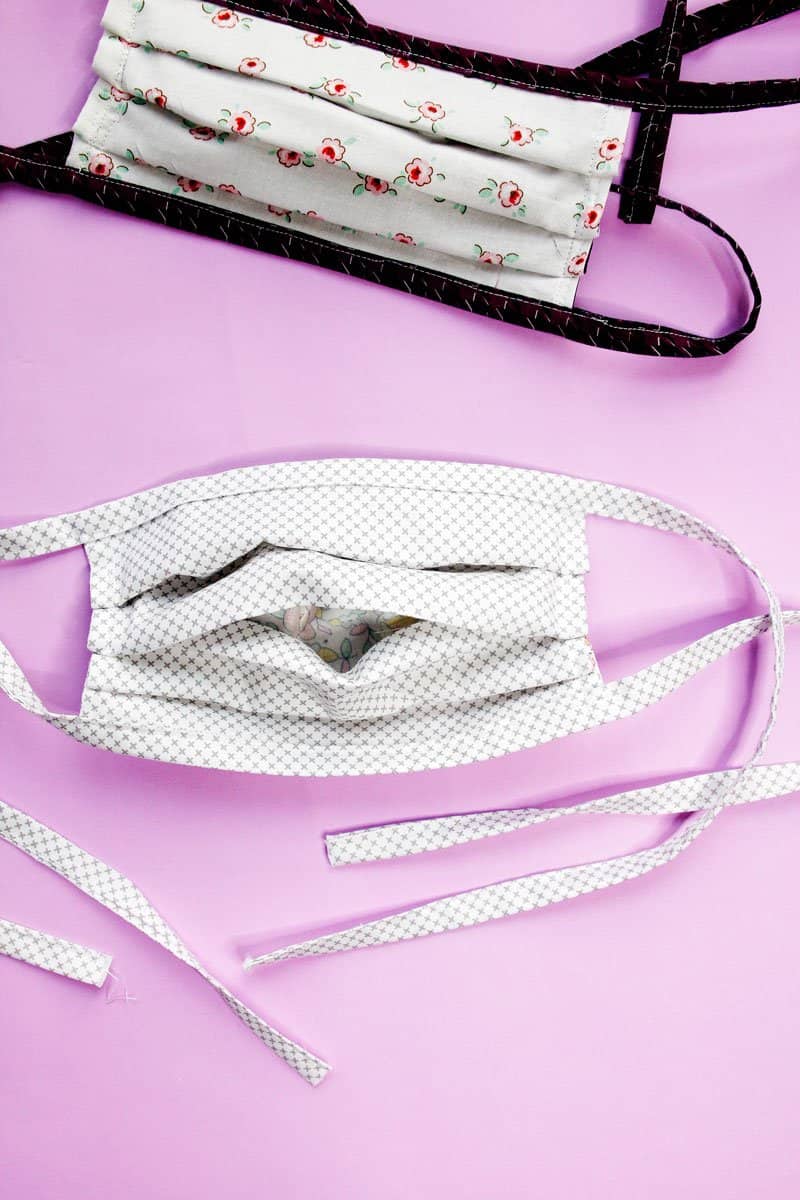 The filter pocket is made with two overlapping folded pieces of fabric! See the pocket open above and closed below: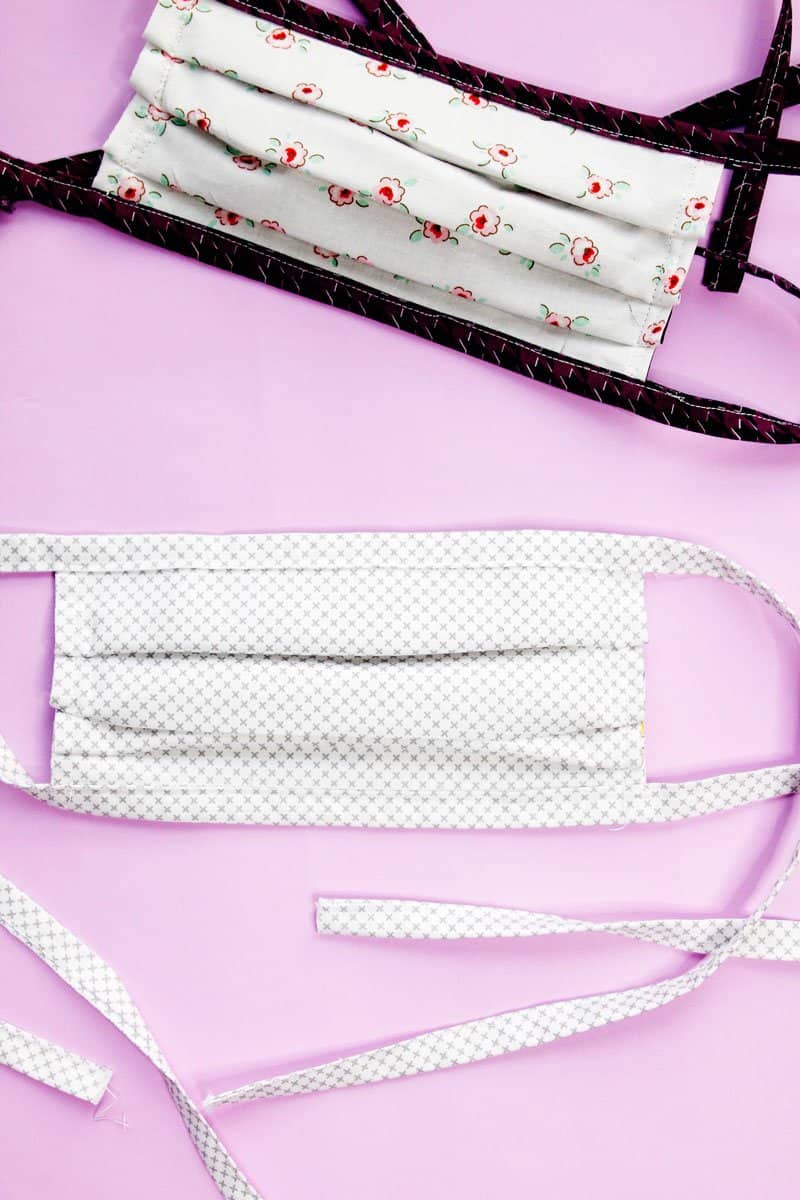 Sewing face masks is a perfect beginner project! If you are wanting to get started sewing, check out my list of best sewing machines for beginners!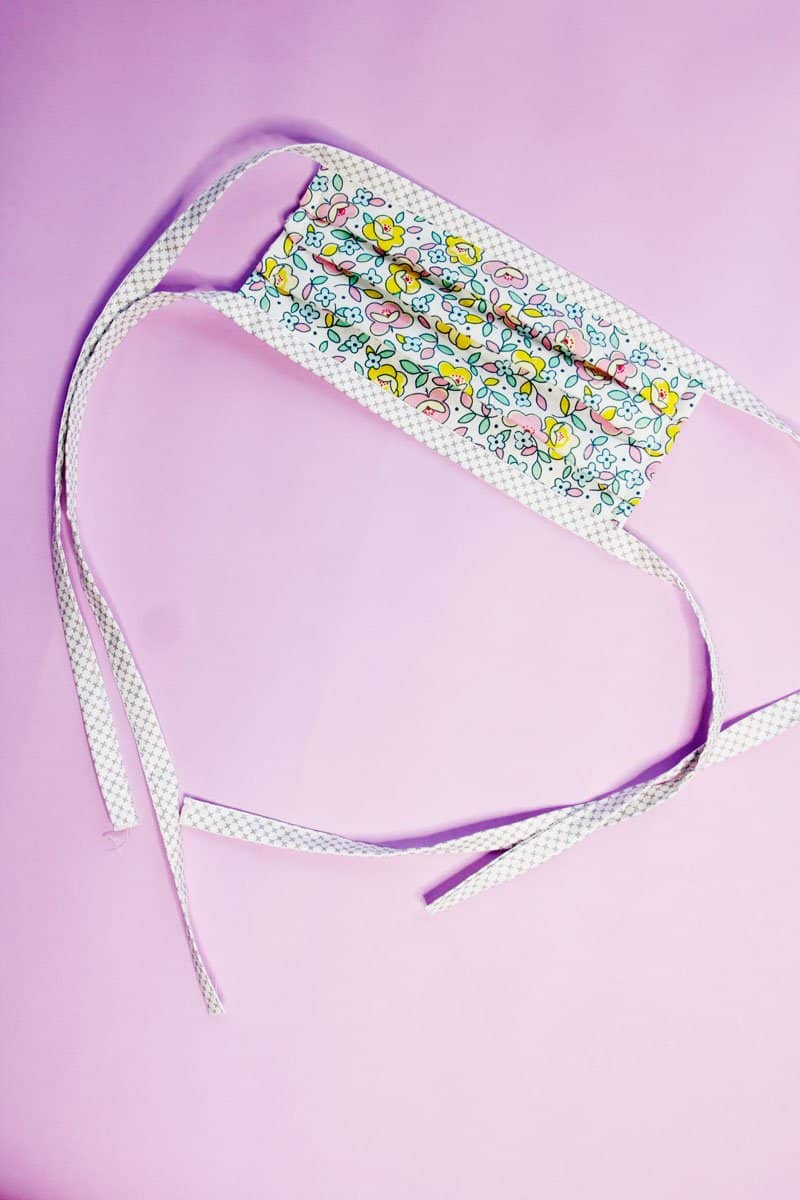 Filter Pocket Face Mask Materials
High quality 100% cotton fabric
Contrast fabric for the back – Since healthcare workers have to take these on and off, they need to be able to remember which side goes towards their face.
1/2″ binding or bias tape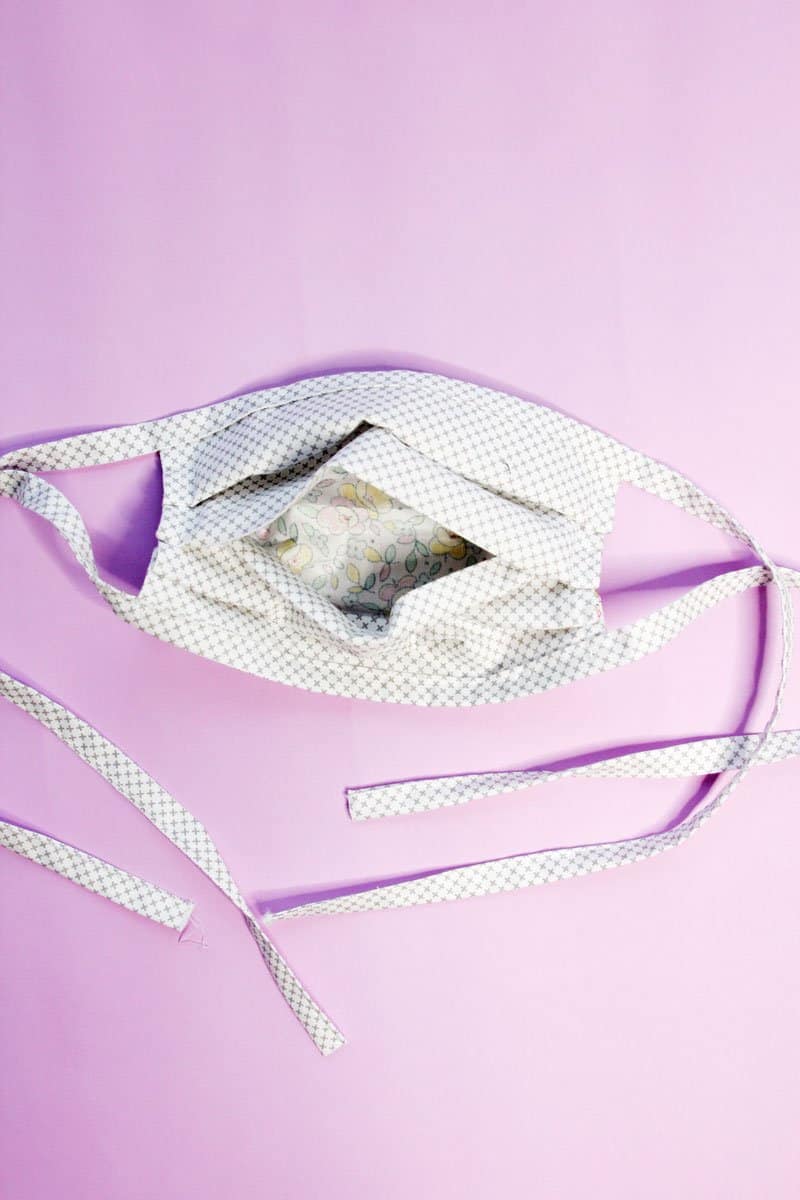 Instructions for Face Mask with Filter Pocket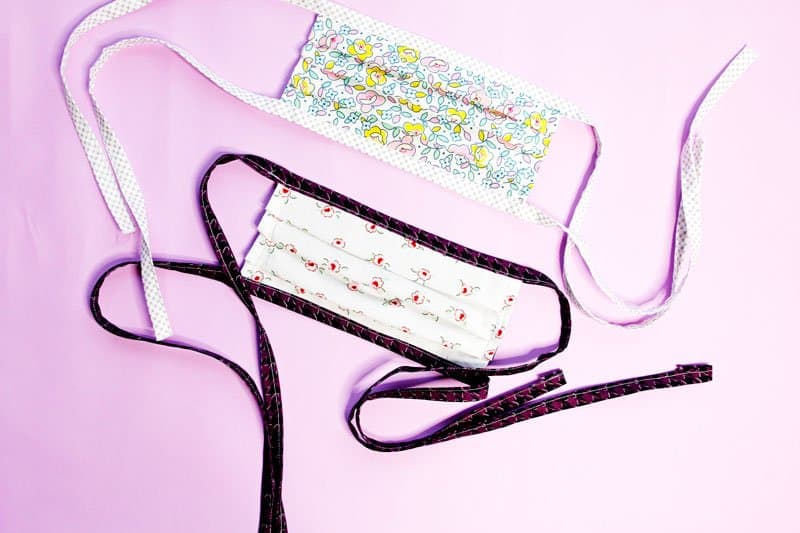 Click below to download a PDF version of these instructions! It prints on 2 pages so you can have it by your side when you sew!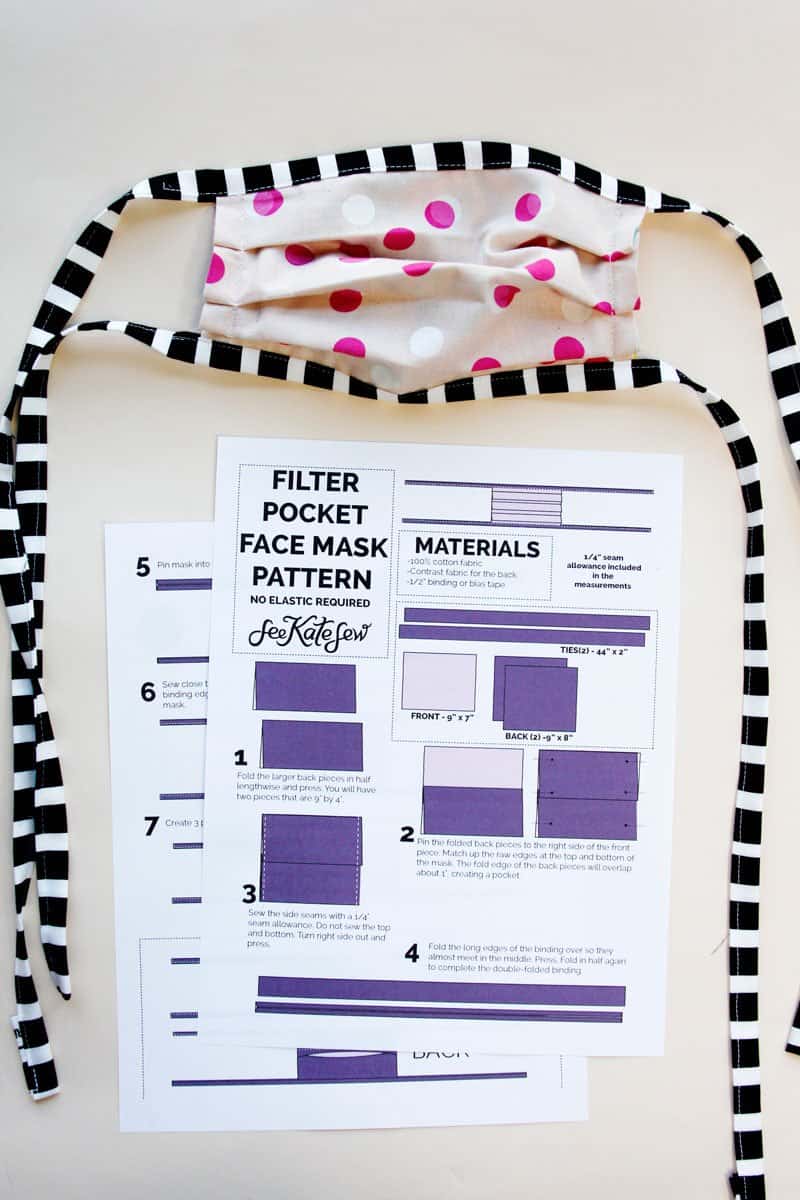 Use a 1/4″ seam allowance.
First cut out one front and two back pieces with the pattern pieces provided. The front piece measures 9″ by 7″ and the back pieces are both 9″ by 8″.
For the binding cut two strips of fabric 2″ by 44″. 44″ is the length of the fabric from selvage to selvage so you can easily cut strips from yardage.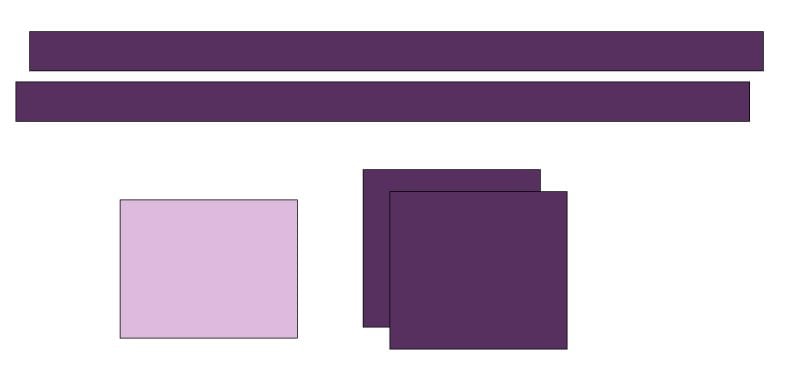 Fold the larger back pieces in half lengthwise and press. You will have two pieces that are 9″ by 4″.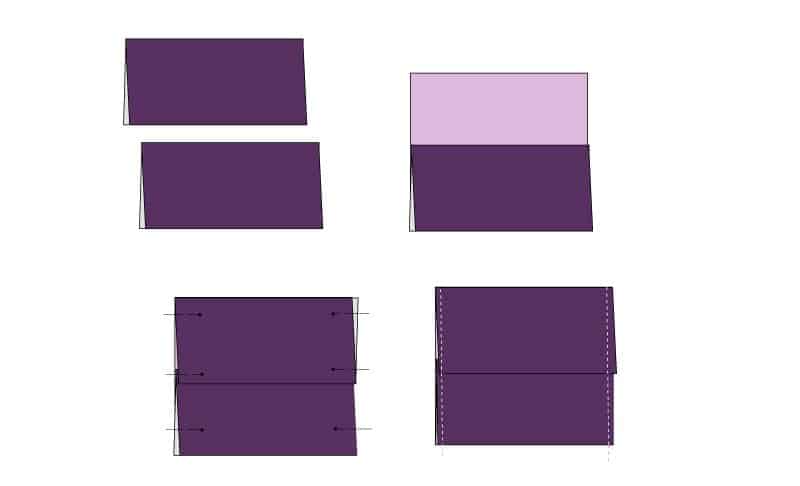 Pin the folded back pieces to the right side of the front piece. Match up the raw edges at the top and bottom of the mask. The fold edge of the back pieces will overlap about 1″, creating a pocket. Sew the side seams with a 1/4″ seam allowance. Do not sew the top and bottom. Turn right side out and press.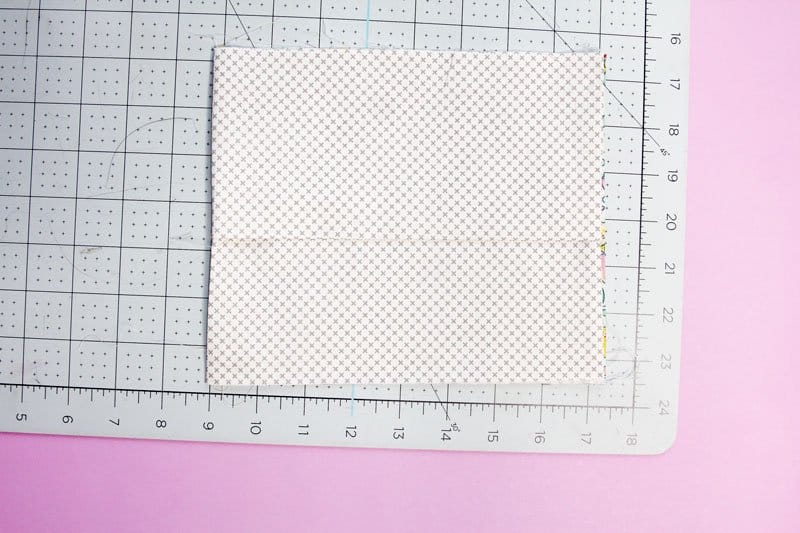 Fold the long edges of the binding over so they almost meet in the middle. Press. Fold in half again to complete the double-folded binding. Pin mask into the middle of the binding.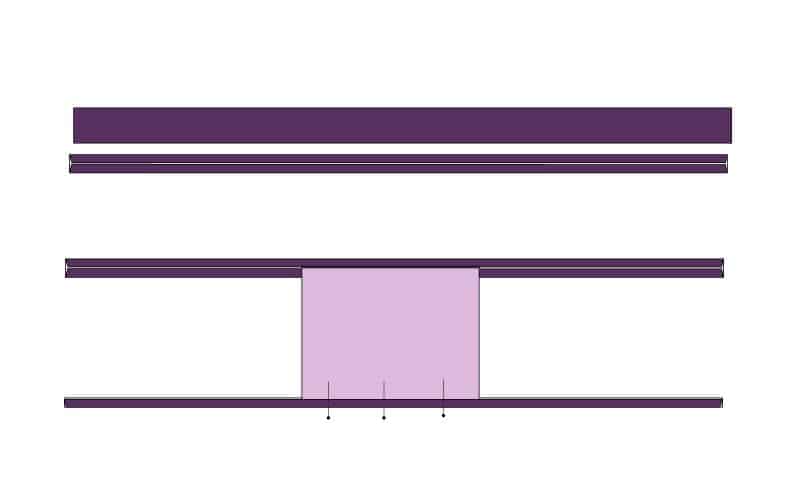 Sew close to the open edge of the binding, sandwiching the mask inside. Fold under the binding edges and catch in the same seam. Backstitch. Complete at top and bottom of the mask.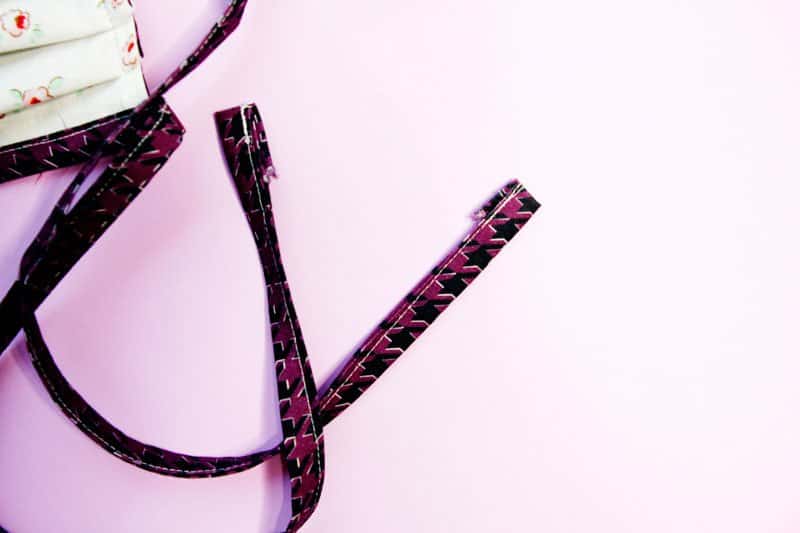 Create 3 pleats about 1/2″ each, all facing downward. Pin and stitch well.

And you're done!


More projects to help others!
Be sure to check out 3 more ways to make a face mask(and where to donate!) for neighbors and friends and find more ways to Sew4Good here!
Also, make some masks for your children with this Kid Face Mask Tutorial in 2 sizes!