This is such a classic Christmas craft – every mantle needs a forest of painted pinecone Christmas trees during the holiday! I modernized this craft with fresh colors and bright beads. It's a foolproof craft for kids of any age and the secret is in the huge pinecones!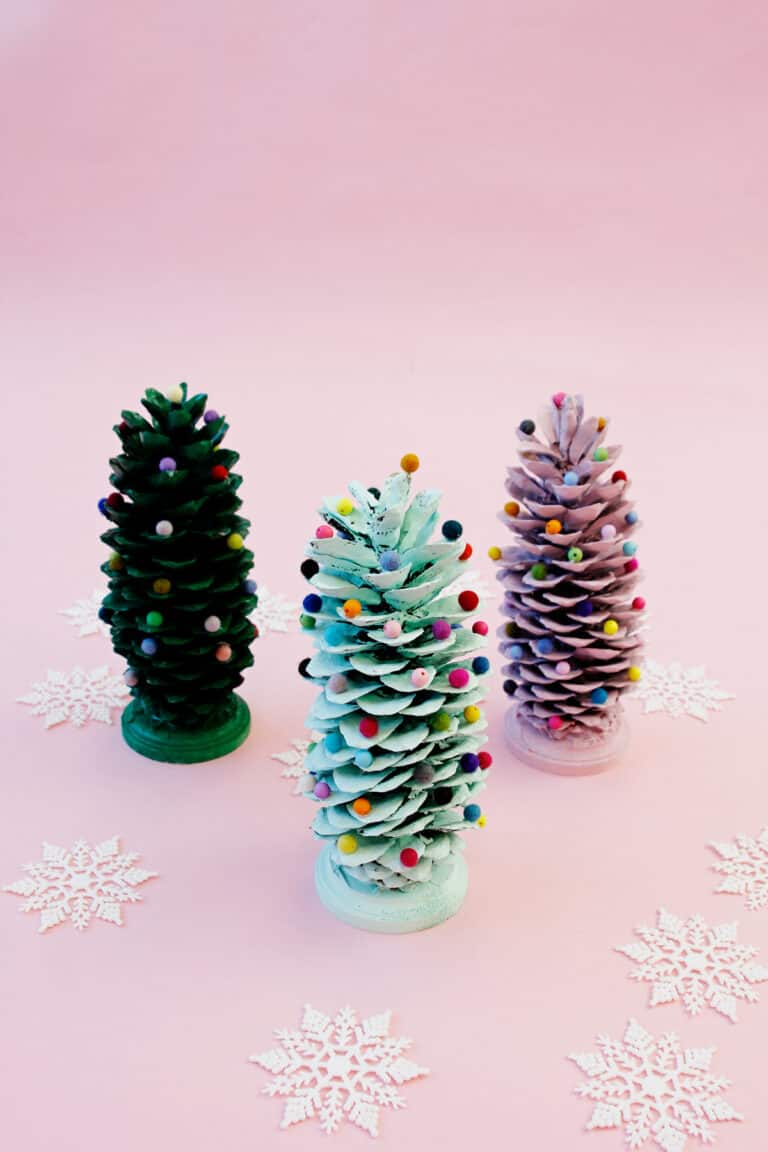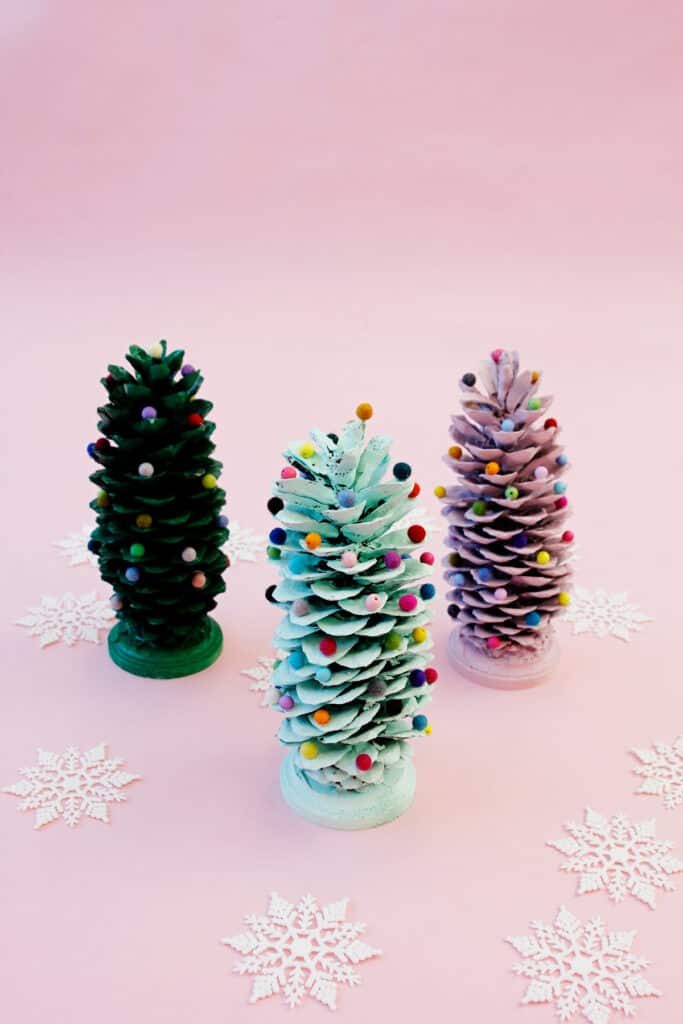 This craft is even great for smaller kids. If you want less mess, paint the trees and just let your kids add the ornaments! They will be so proud to see their Christmas decorations displayed – they are perfect for a table centerpiece or a mantle decoration.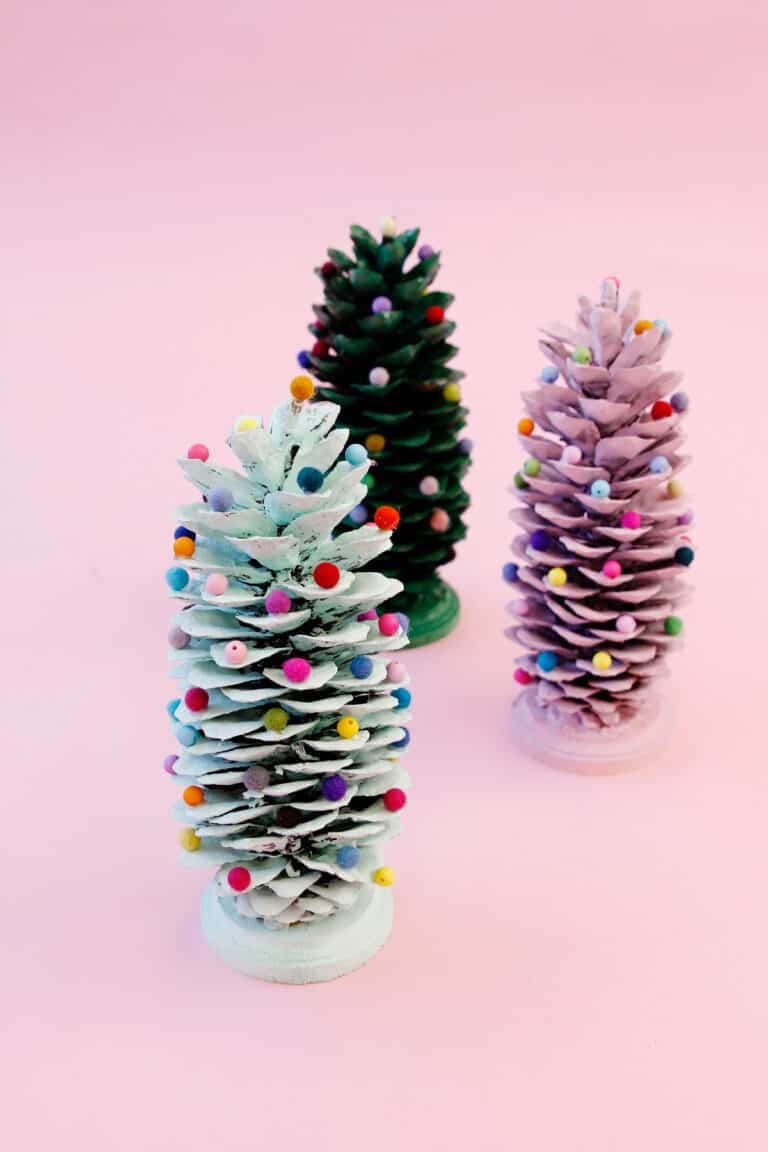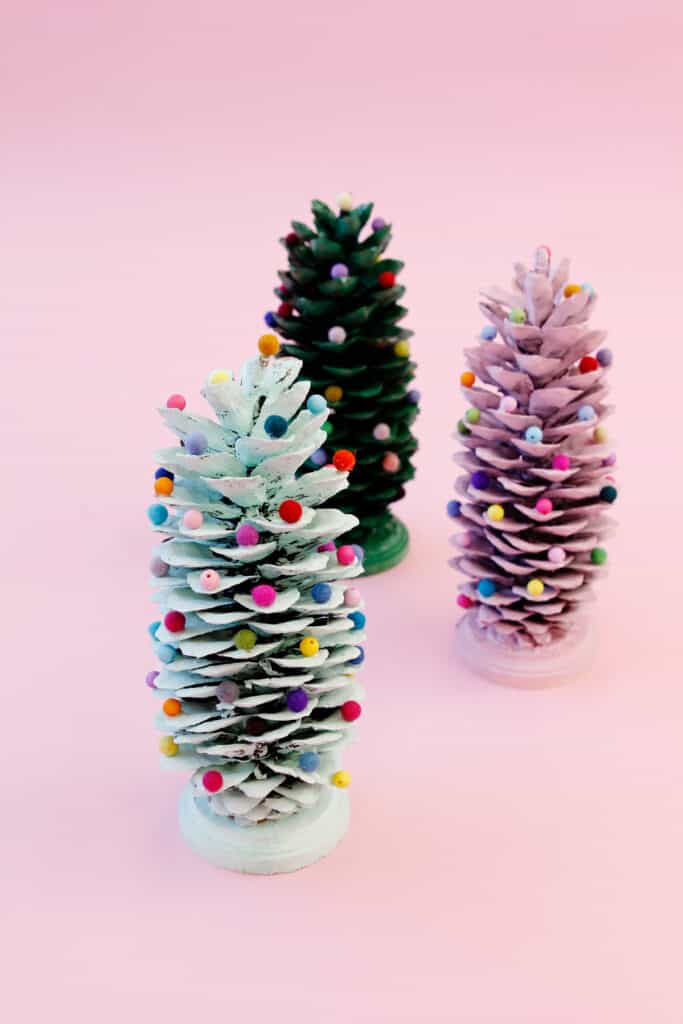 Pinecone Christmas Tree Craft Supplies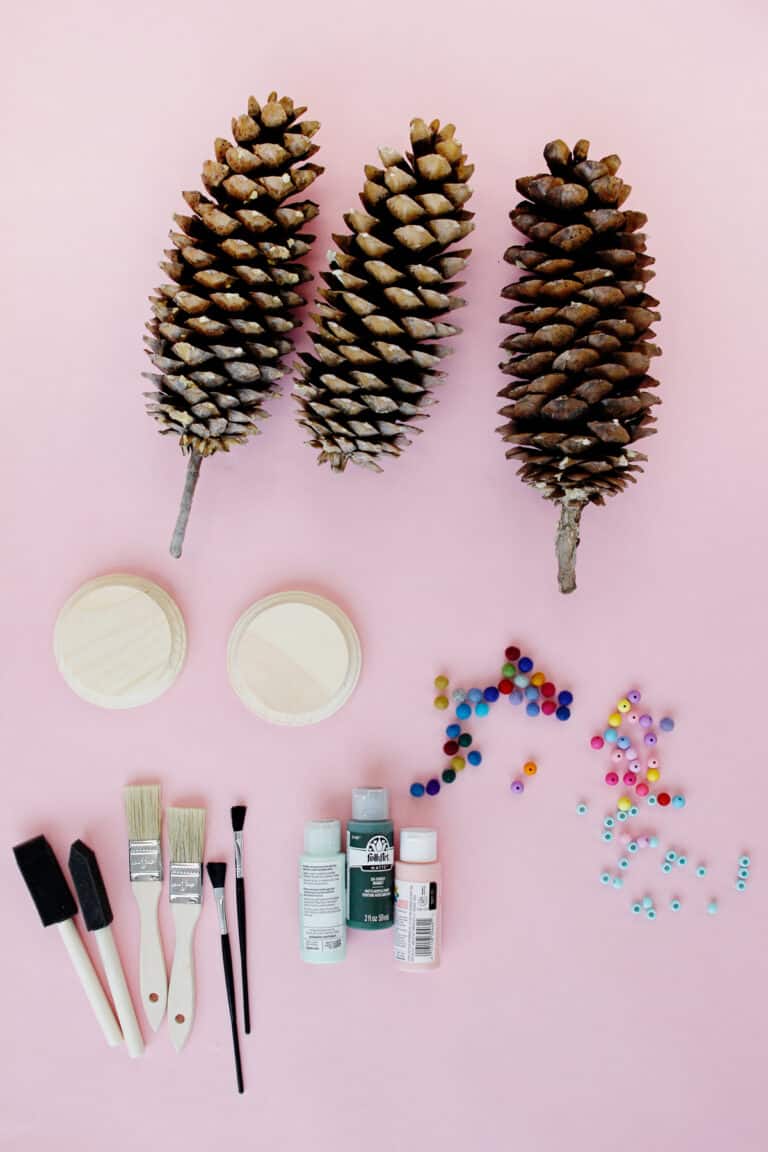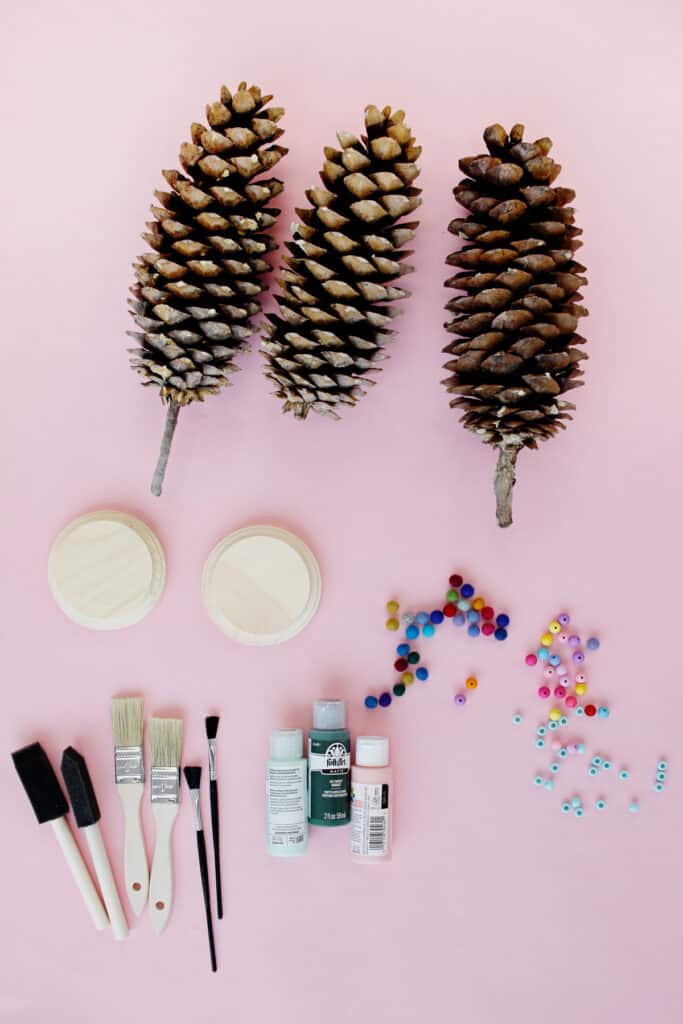 Pinecones

Sugar Pine cones they are perfect for this craft. Sugar Pines are native to California and Oregon. Some Etsy sellers have them available if you don't live nearby.

However, any pinecones will work for this project

Acrylic or spray paint
Wooden bases
Glue gun or E6000 to glue tree to base
Elmer's school glue or white glue for attaching ornaments
Beads or wool felt balls for ornaments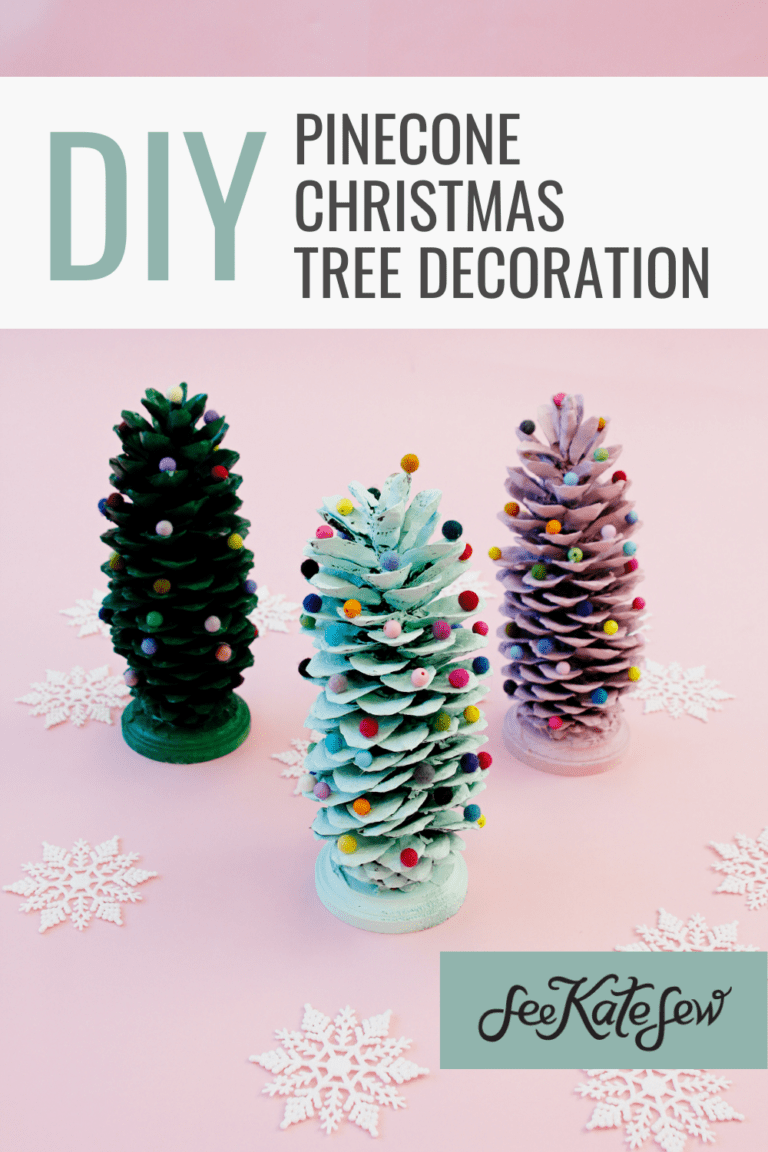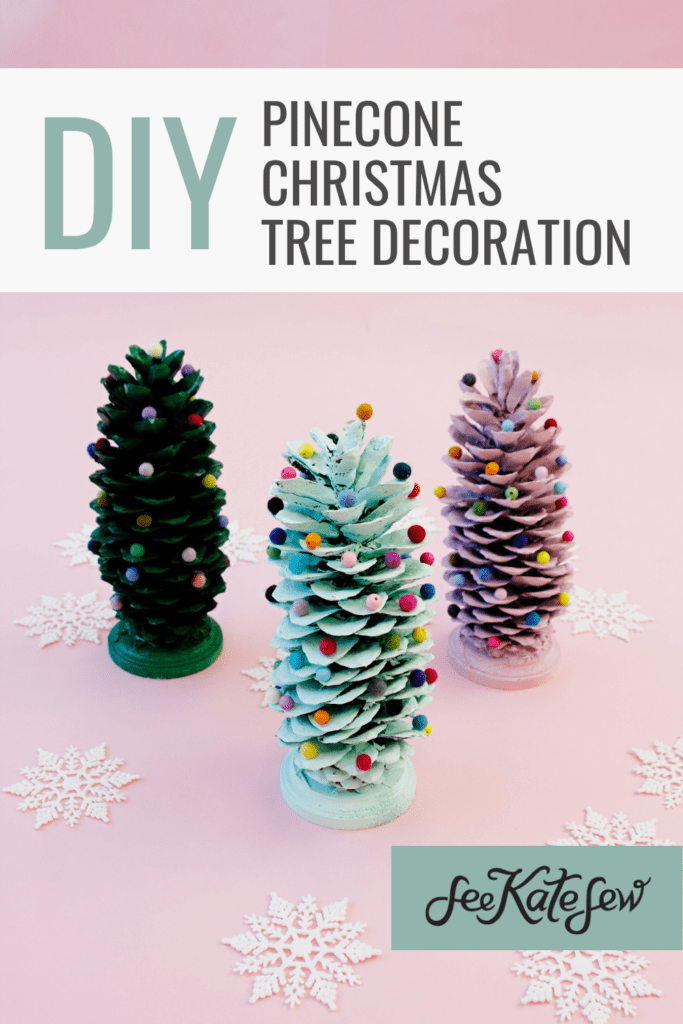 How to make a Pinecone Christmas Tree
First you have to prep your pinecone. Melt the pitch off with a hair dryer. It helps to have a little piece of cardboard to scrap it off as you melt. This can be a little messy but the hardened pitch vacuums up easily.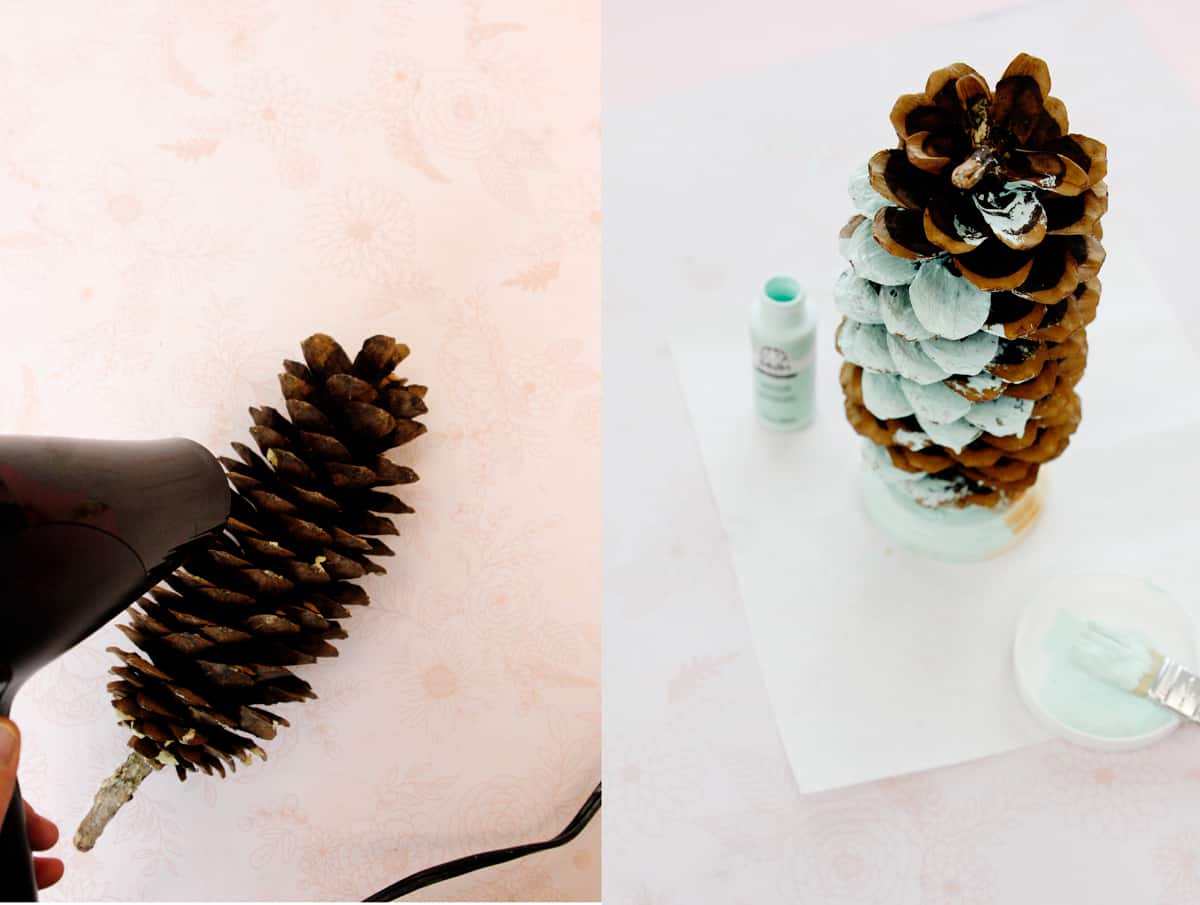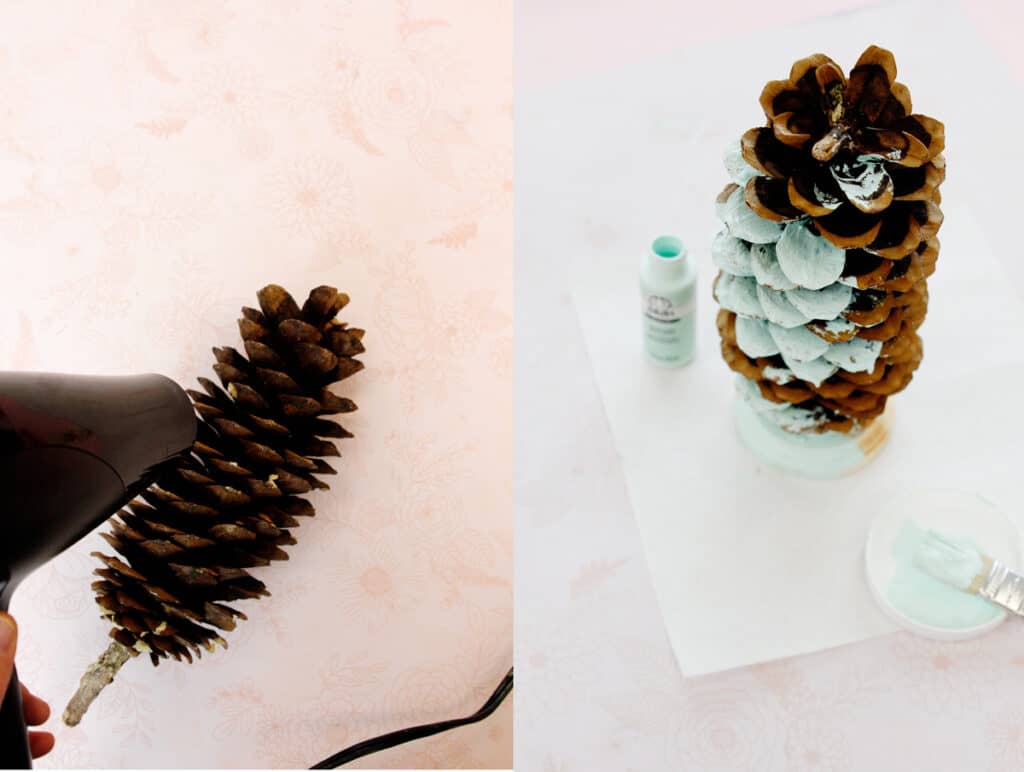 I recommend attaching the base to the pinecone before painting. Clip or break off the stem and glue to the wooden base. Then use either spray paint or craft paint to give your tree the color you want. You can paint as much or as little of the tree.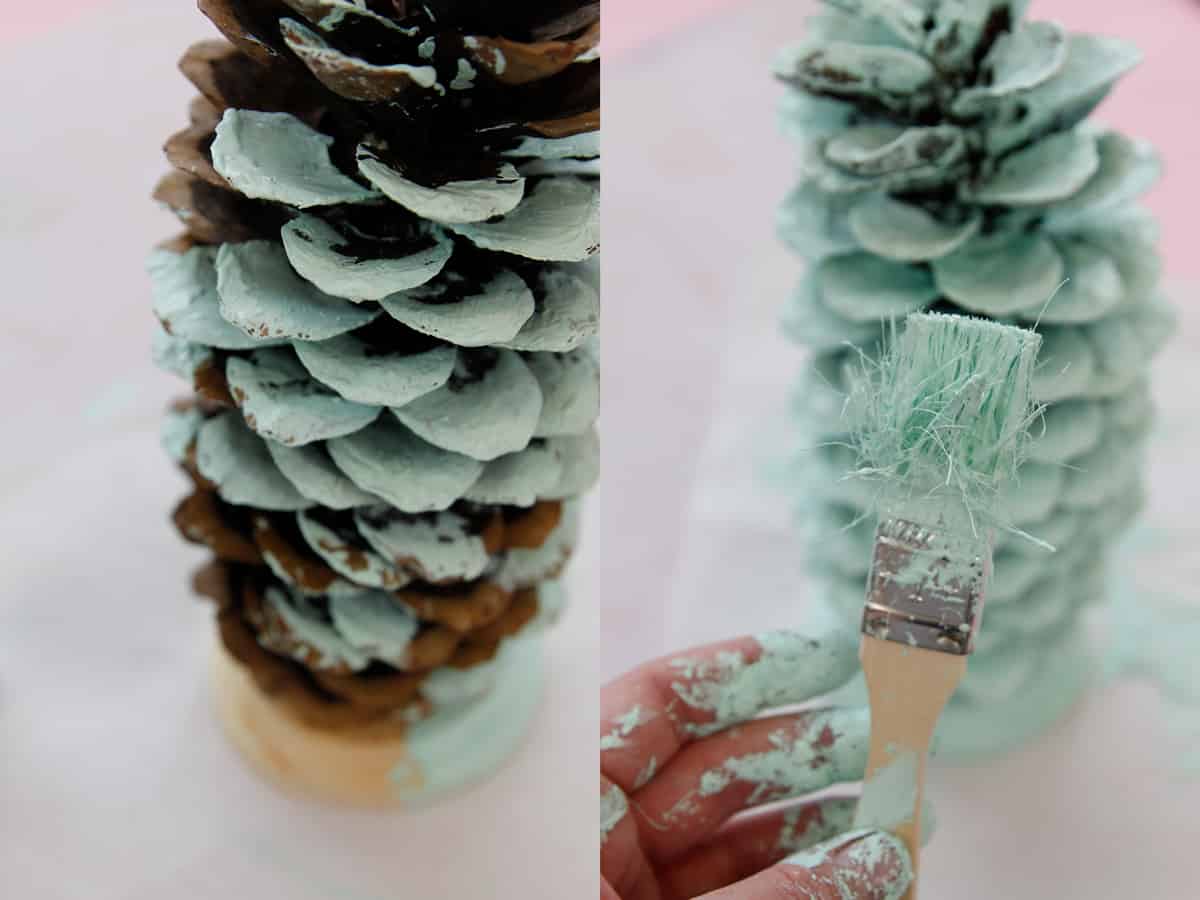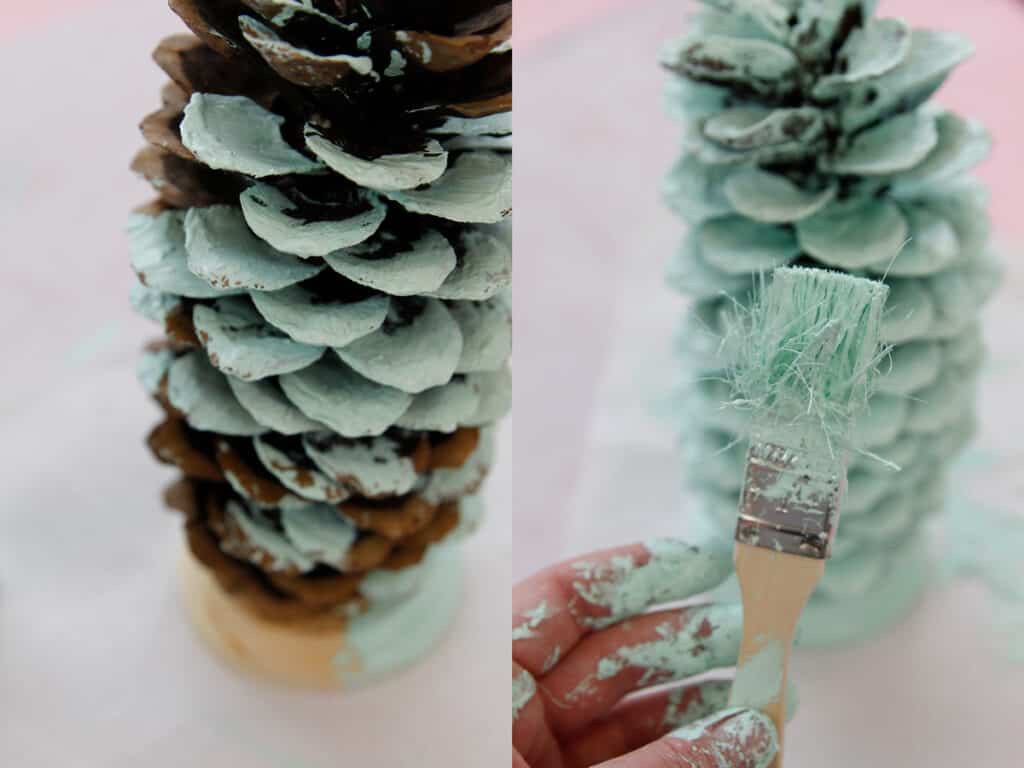 Reaching into the spaces of the pinecone is tricky and messy! It totally destroyed my brush. But I also love the flocked look you get when you leave some of the pinecone in the center natural, so don't worry about covering every surface.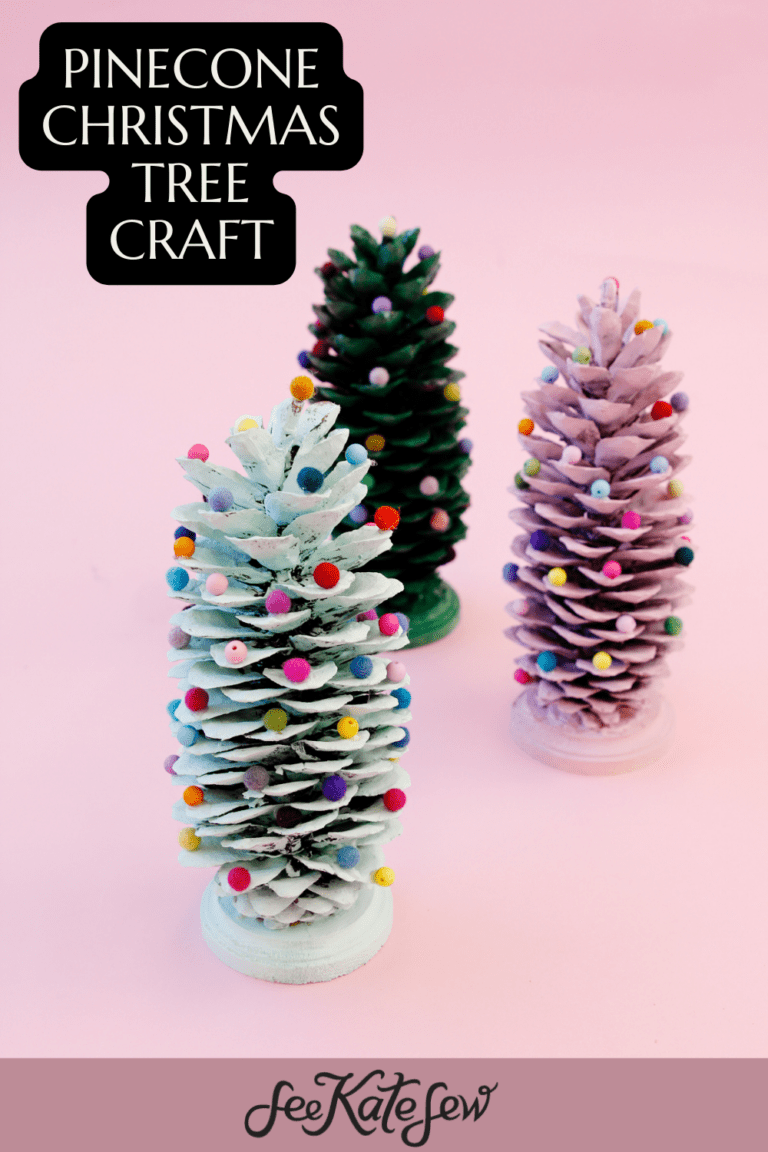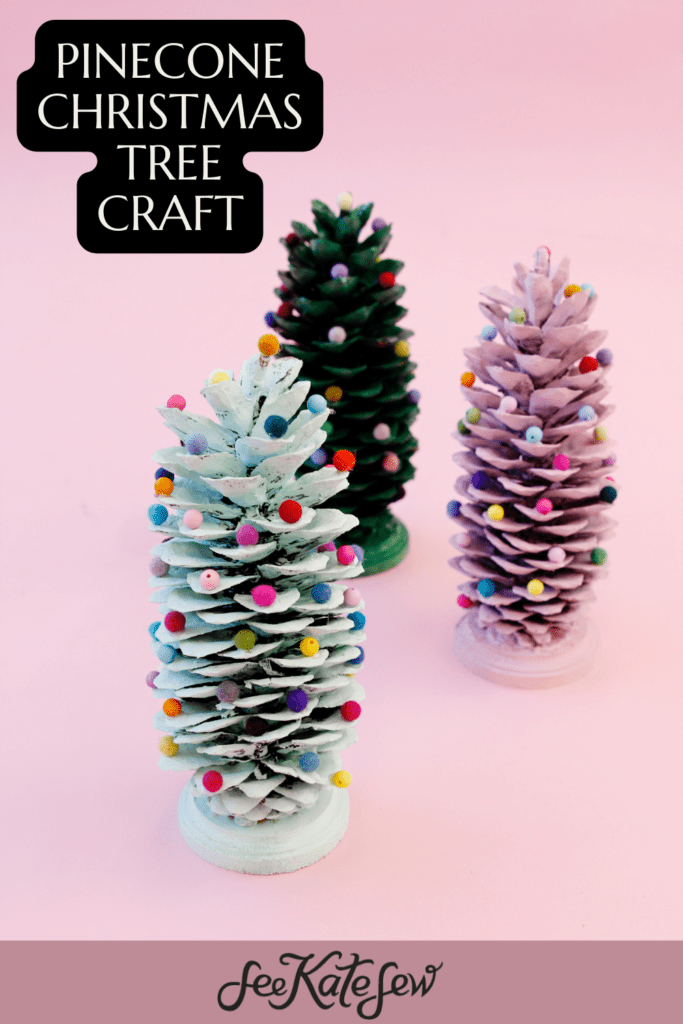 Acrylic paint will give you a thicker painted look. Spray paint will you give you better and easier coverage and a smoother finish.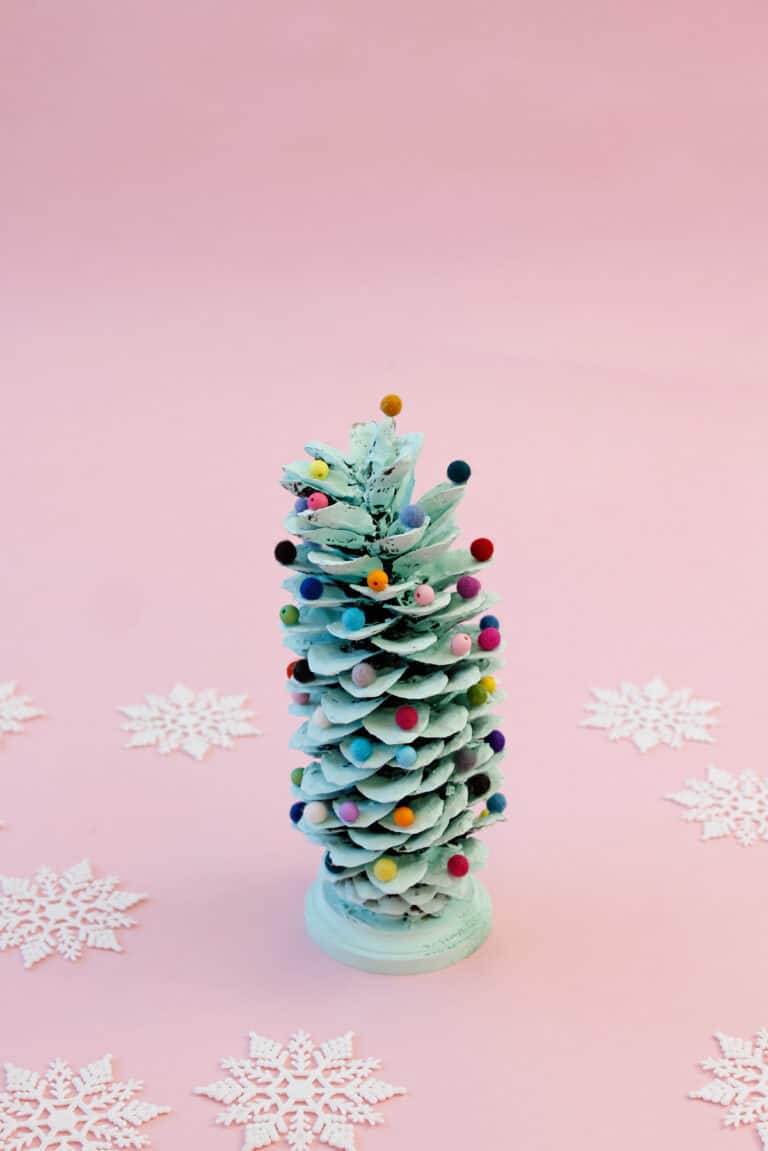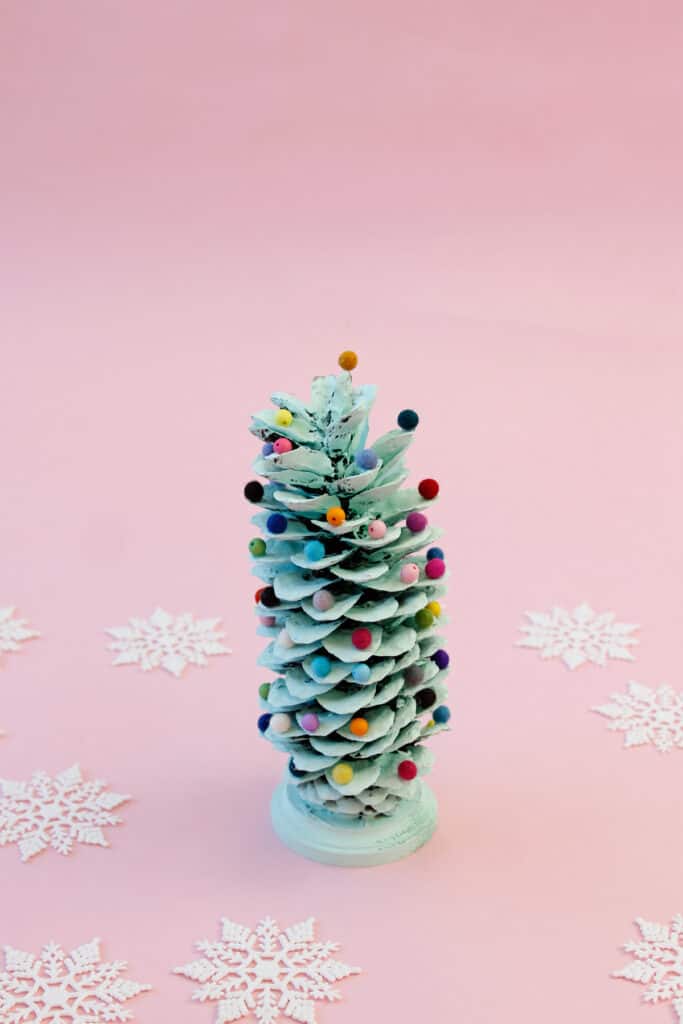 Once your paint is dry, glue the felt balls and beads to the tops of the pinecone scales until you feel like it's done!
More Christmas Craft Ideas
If you liked these Pinecone Christmas Trees, here are some more holiday crafts!