I'm so excited to share my new Christmas patchwork quilt! This is my first homemade Christmas quilt and I can't wait to snuggle it all winter long!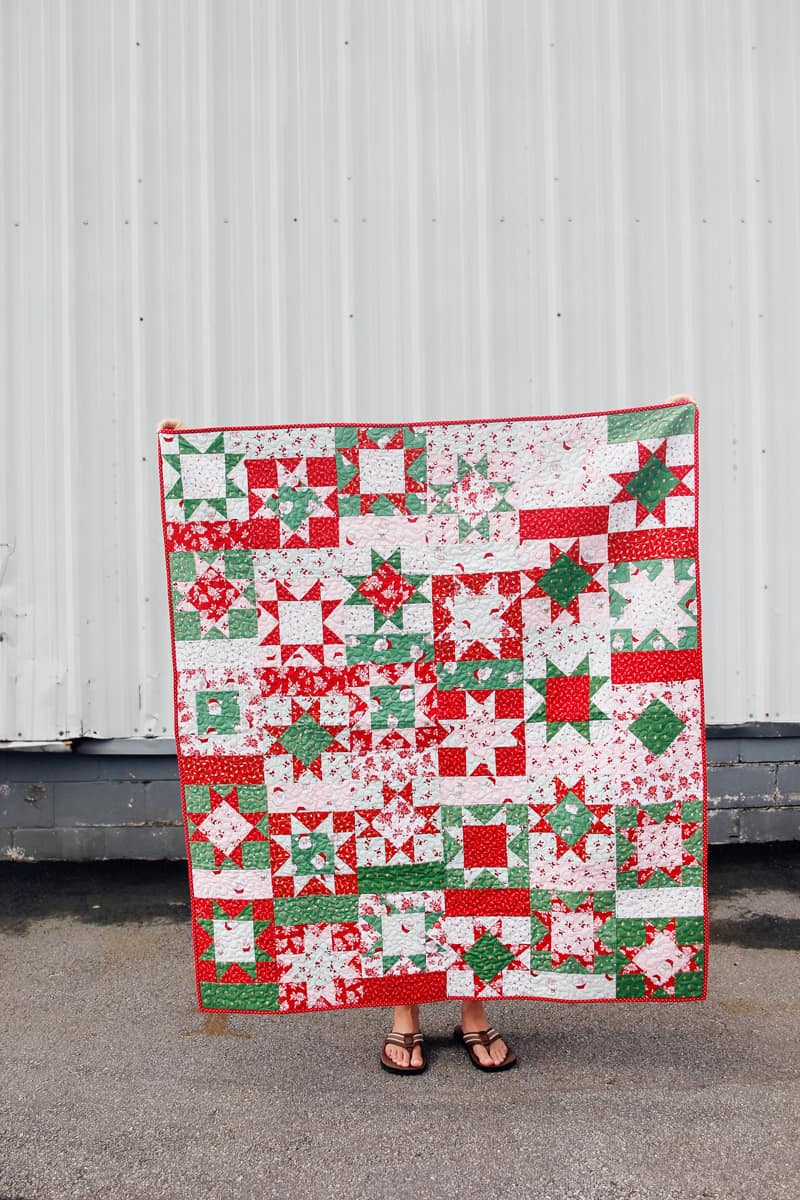 As I am writing this, it's August and I have my A/C blasting, but I knew if I wanted a Christmas quilt this year I needed to start early. Projects like this always slip away from me – so there is no better time to start sewing a Christmas throw! (And feel free to laugh at the flip flops in this photo! Apparently, I really need to do a shoe check before my husband and I go out to photograph, ha!)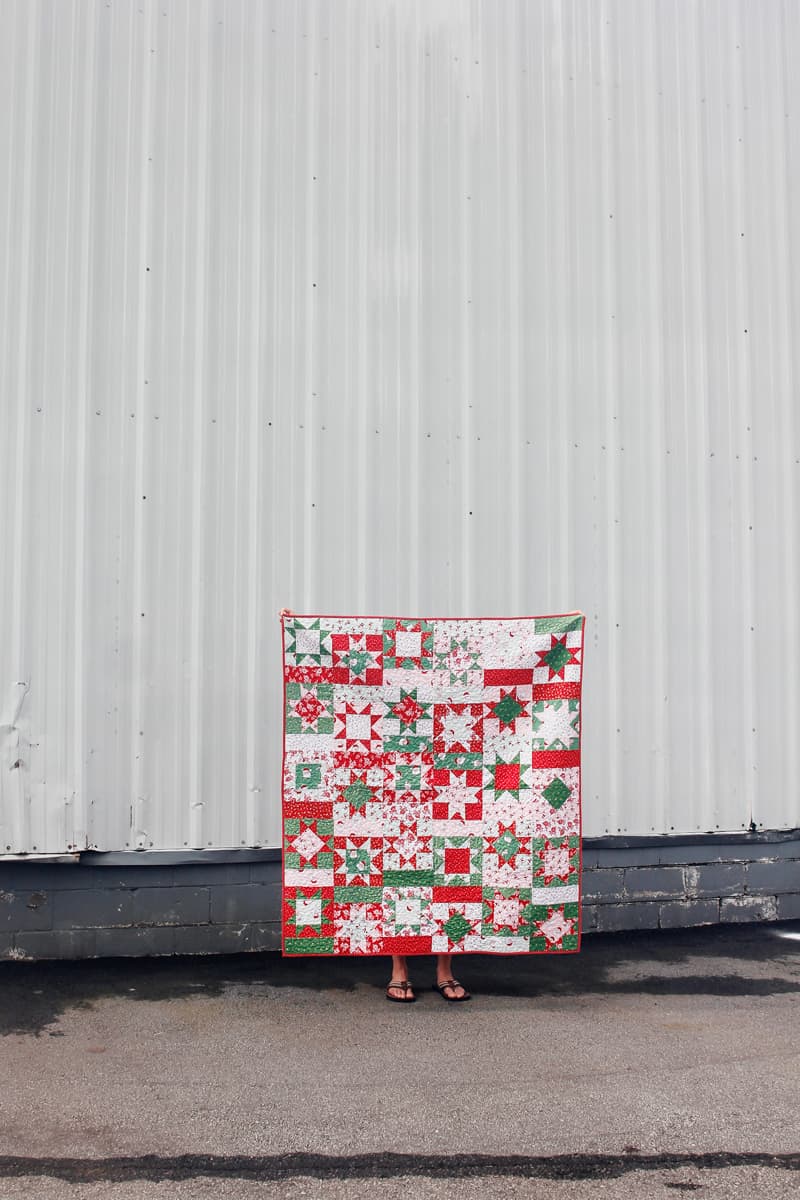 This is the throw size of the Happy Patch Quilt Pattern, which is fun and simple to sew!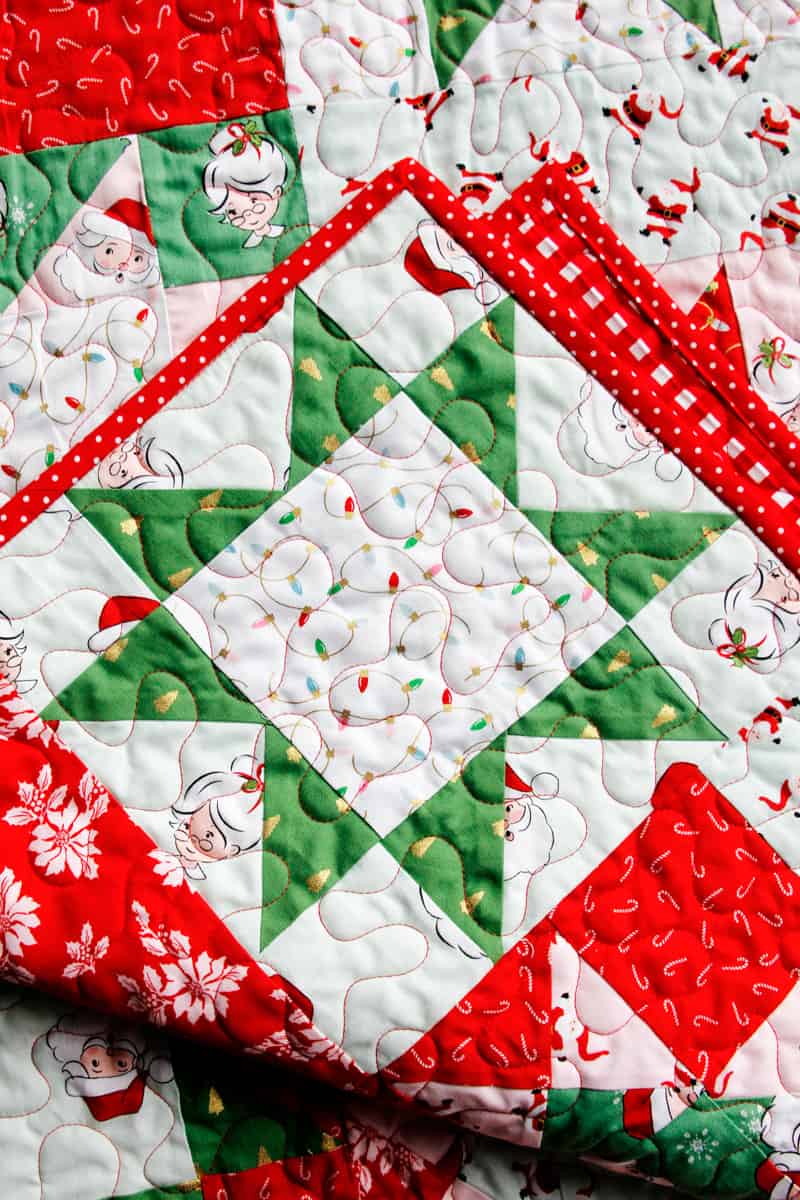 I used all Santa Clause Lane fabric. It's a fun line and a total Christmas explosion! I love the Christmas lights, candy canes and golden Christmas trees!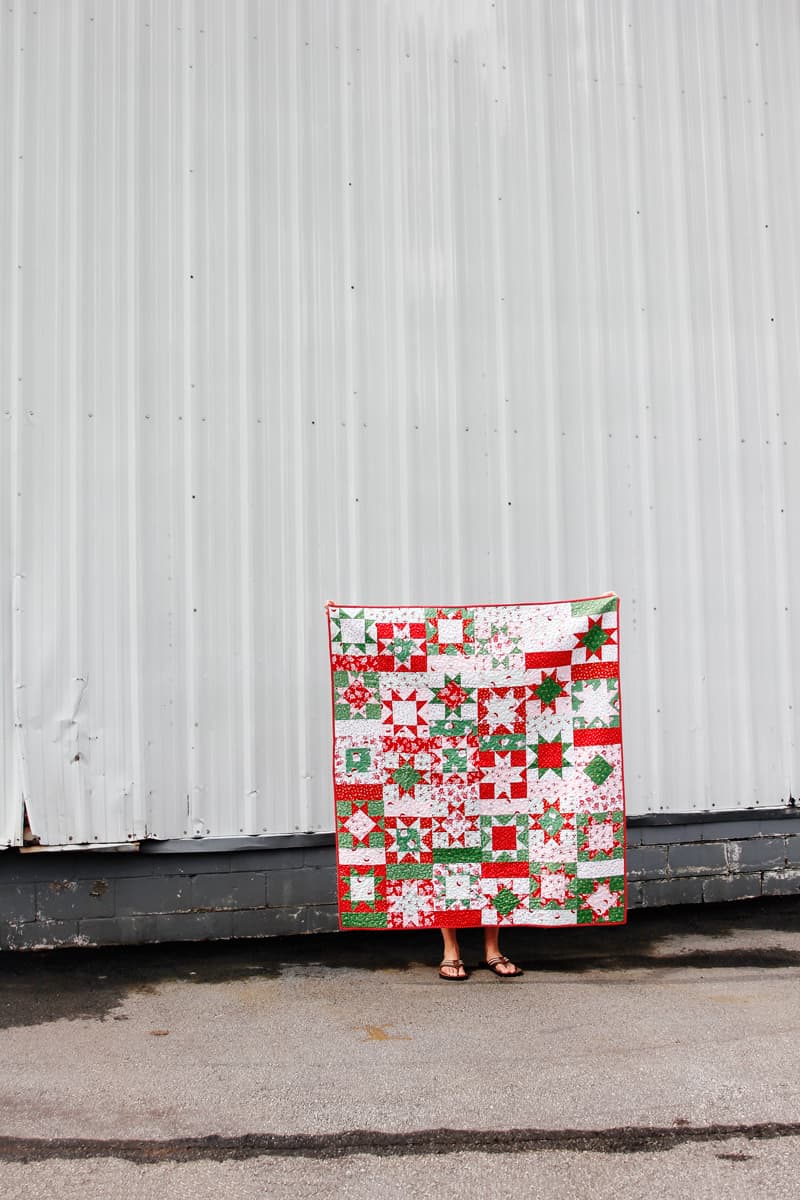 I thought about using more of a background or base color to differentiate the Christmas fabric a little more, but ultimately decided the Christmas blast of red and green would be festive.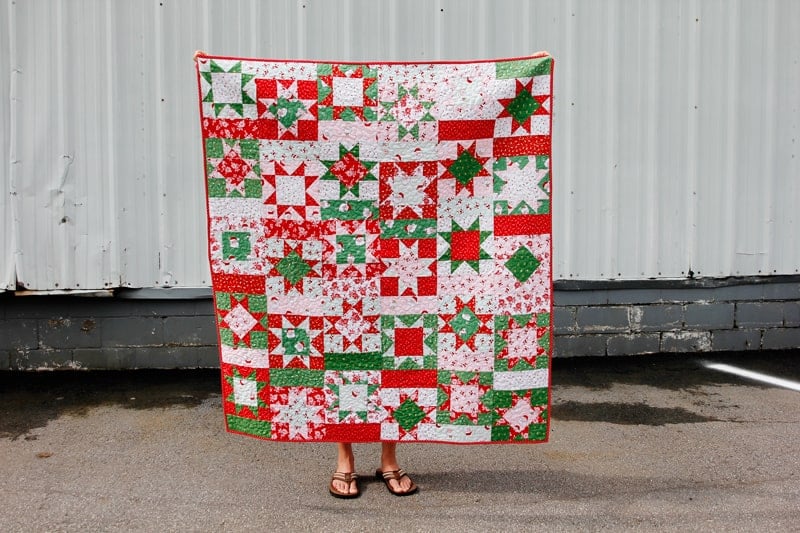 There are also some blues in this fabric line, but I stuck to the white, pink, red and green color ways.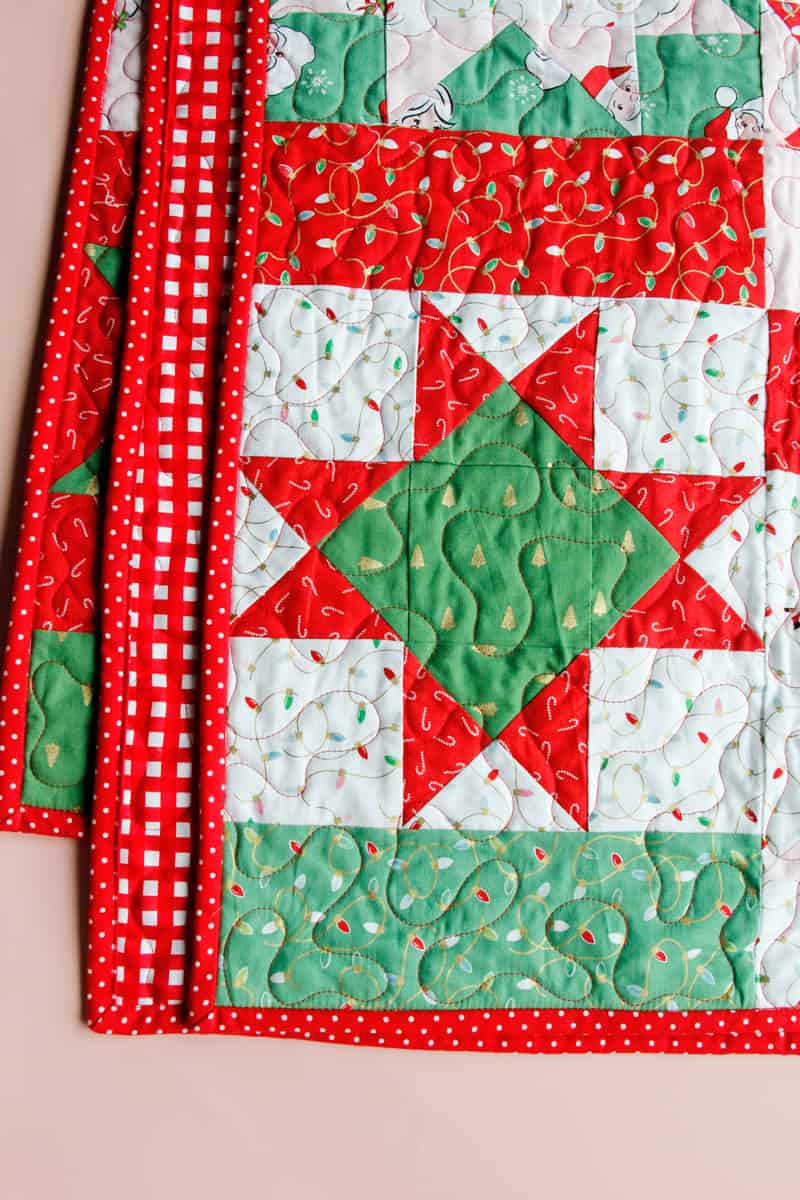 I picked the Happy Patch Pattern for the quilt because I feel like quilt stars are always Christmasy and it's a simple quilt with a few larger pieces so you can really see the cute fabrics.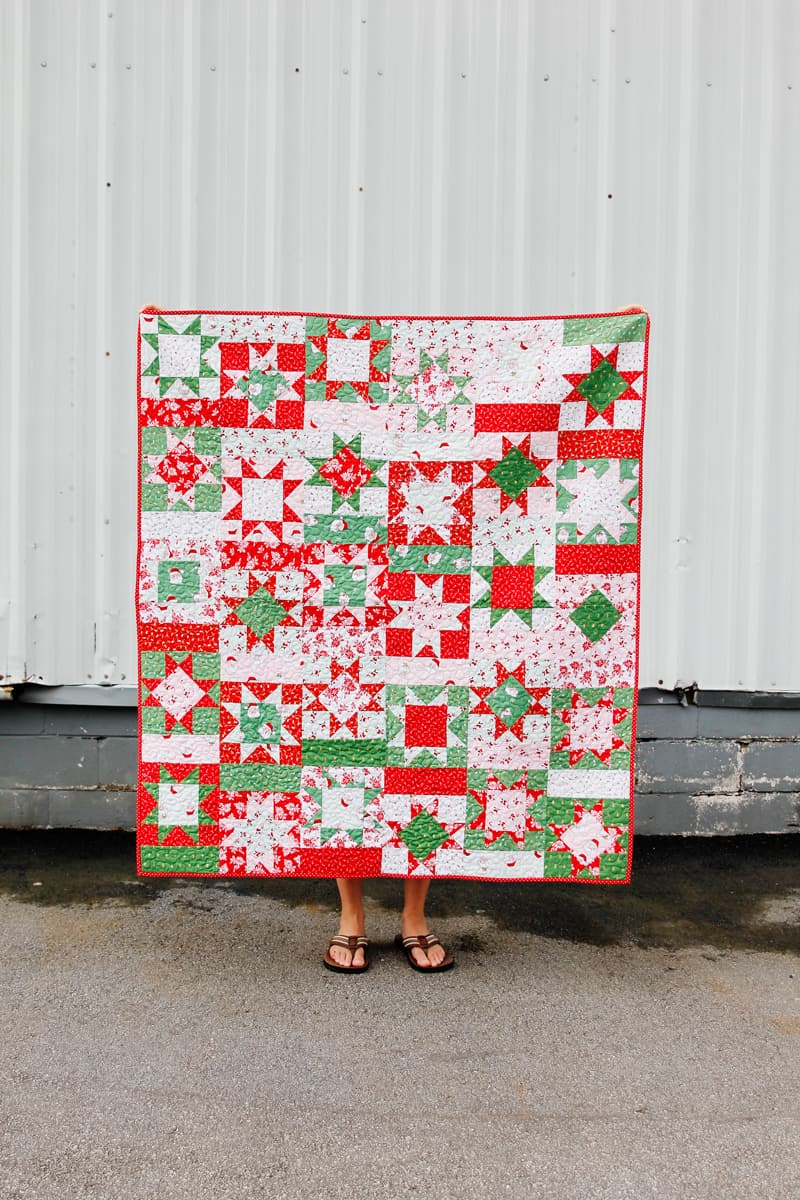 Santa Clause Lane is a fabric line by Melissa Mortenson for Riley Blake Designs. I used a stack of 1/2 yard cuts for this quilt but you can also use fat quarters.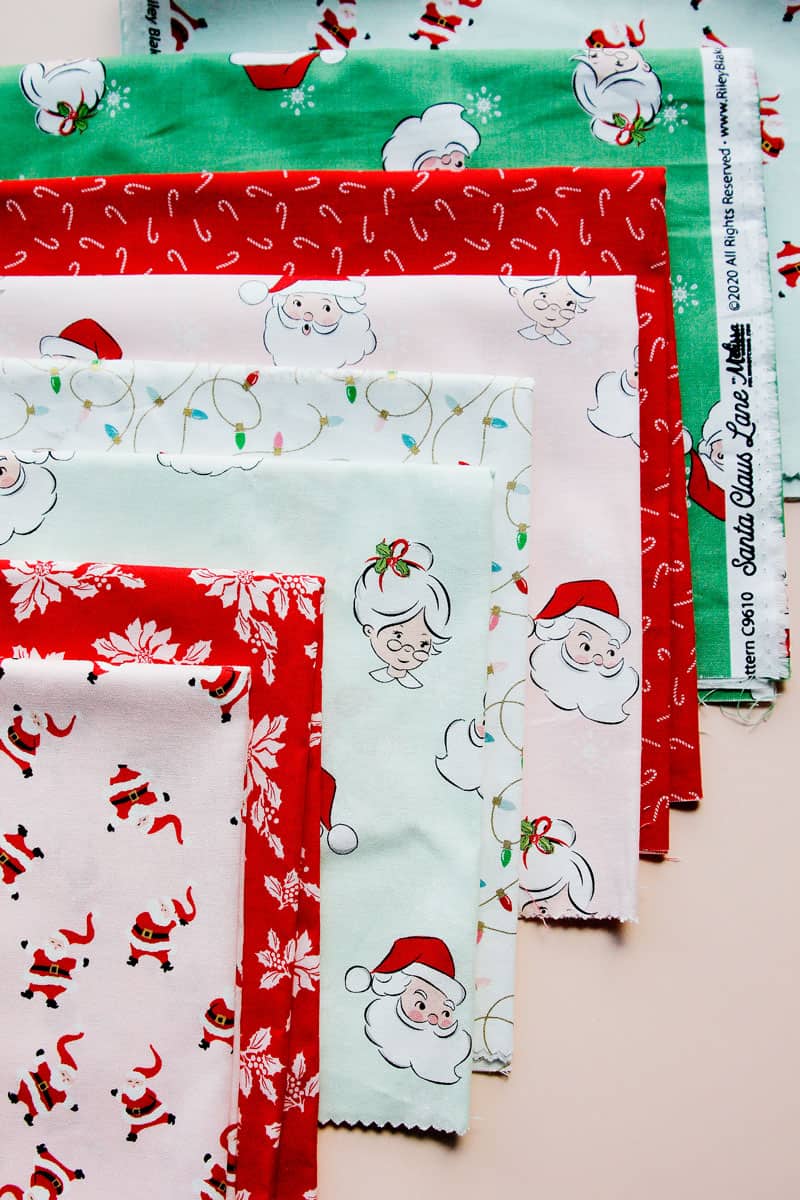 Christmas Patchwork Quilt Supplies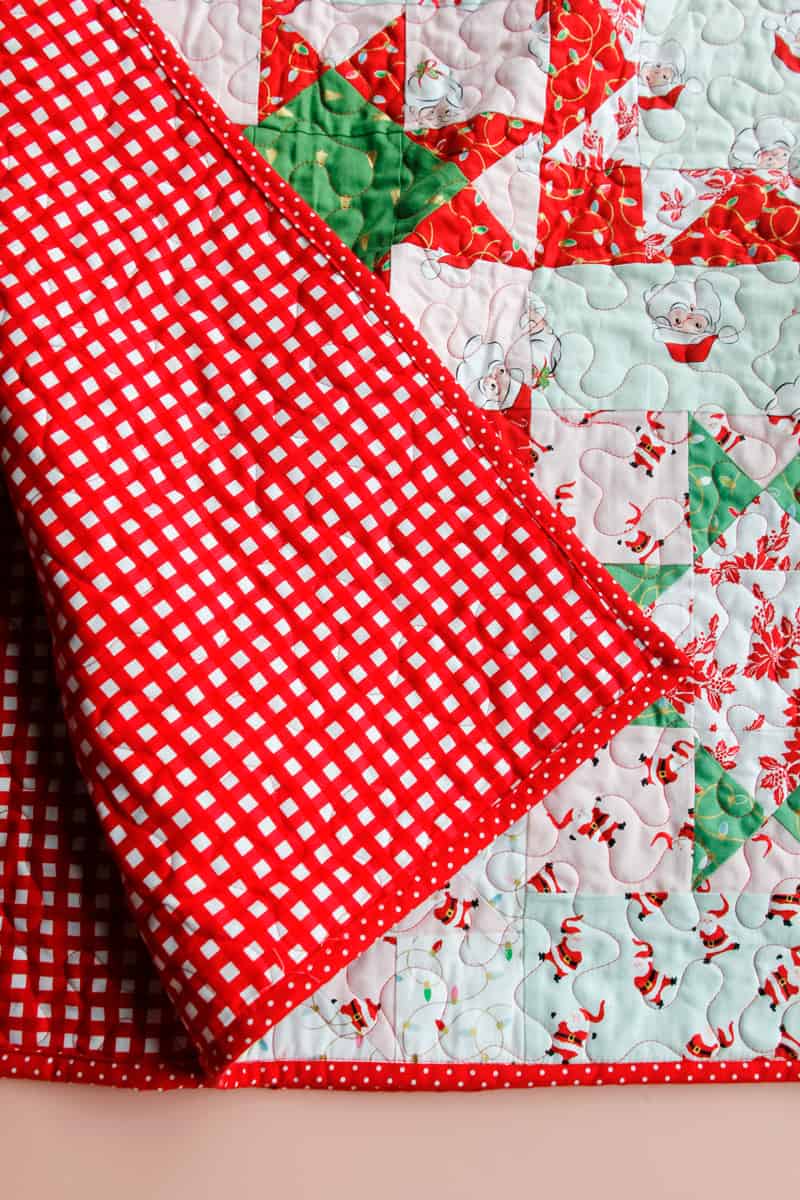 I used a red and white gingham on the back and polka dot binding. I love how this quilt turned out and my kids are really excited about it, too!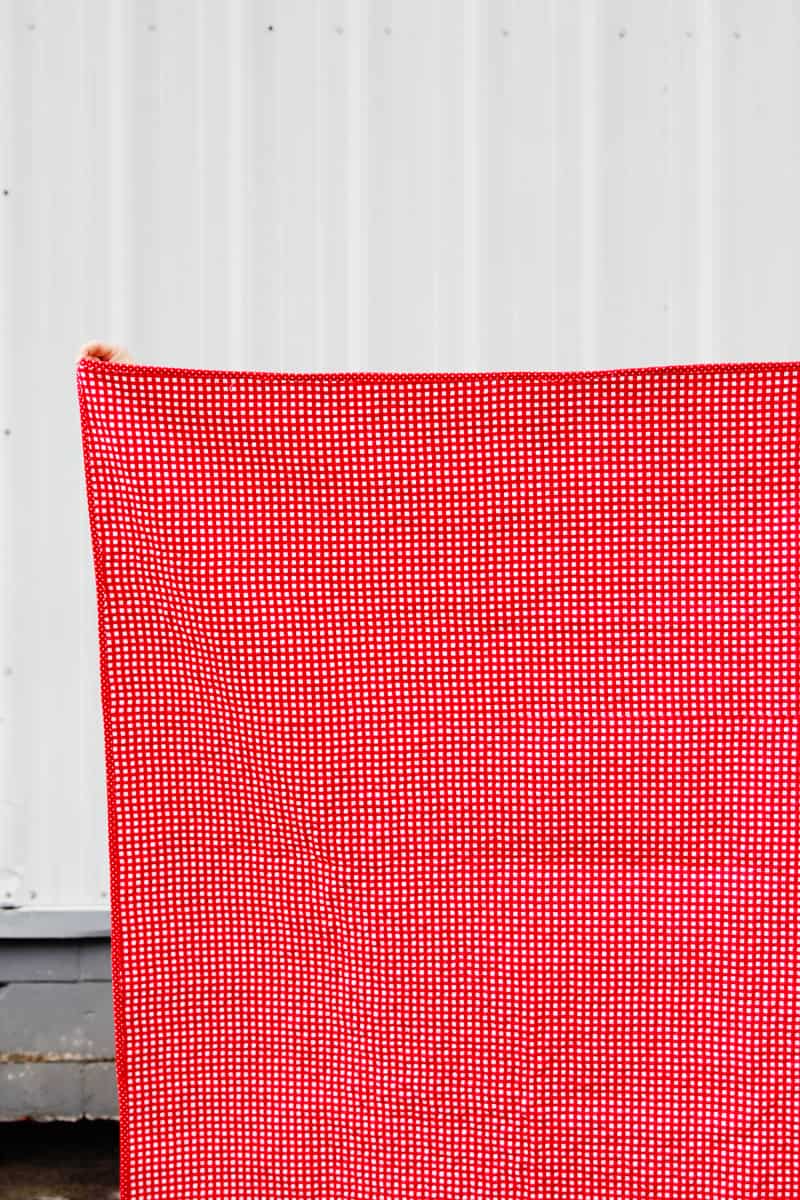 I have another Christmas quilt in queue (will share soon hopefully!) but I'm still itching to make a Christmas version of the Coffee Cup Quilt Pattern! This block is free to download and it has warm hot chocolate vibes – can you imagine it with a red and white color theme!?
If you love quilt patterns you will love Pattern of the Month! Sign up to get a new modern quilt pattern delivered to your inbox every month!