With the new recommendations to wear face masks in public, I wanted to share a kid mask template so you can have them handy. If you have to go out, sew some of these quick kid face masks to provide the easy protection you need!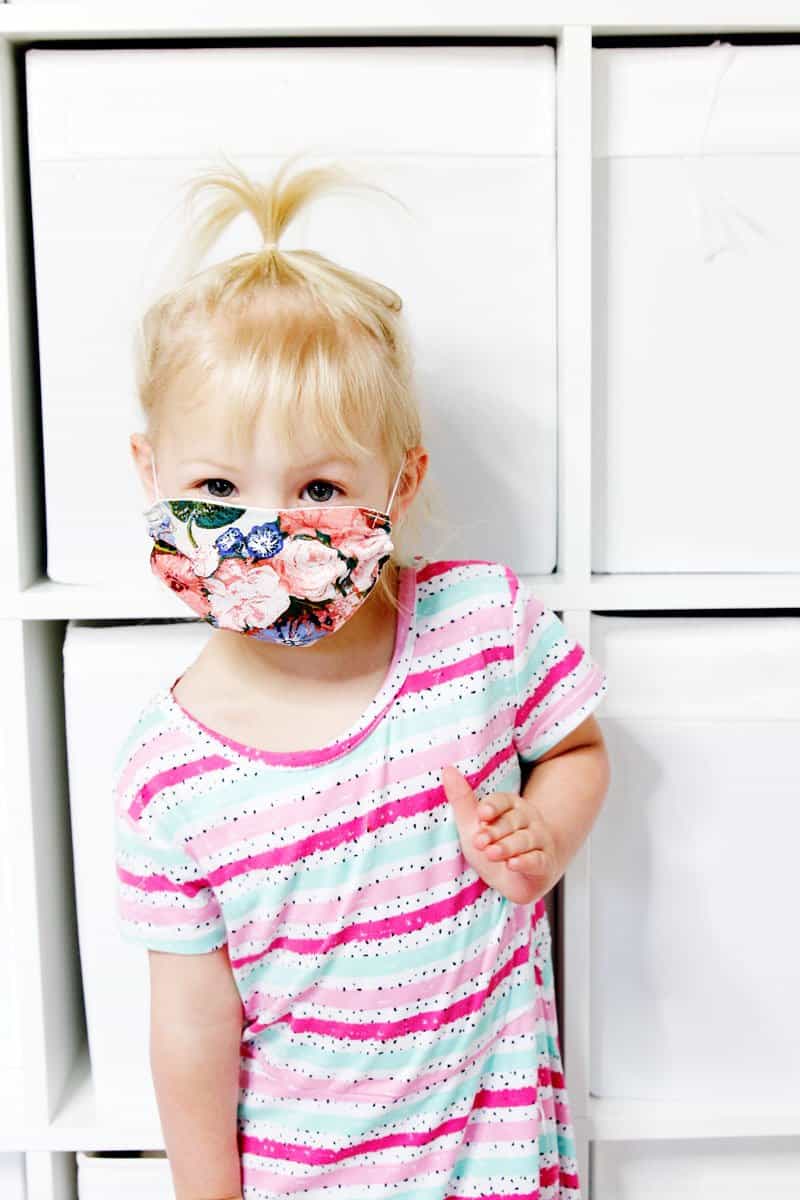 This post includes two sizes for smaller and larger kids and an optional filter pocket in the back. I think the ear loop style is the best for kids to keep on because it is comfortable and easy to wear. If you want ties, you can follow the binding tutorial in this post with the pattern download in this post.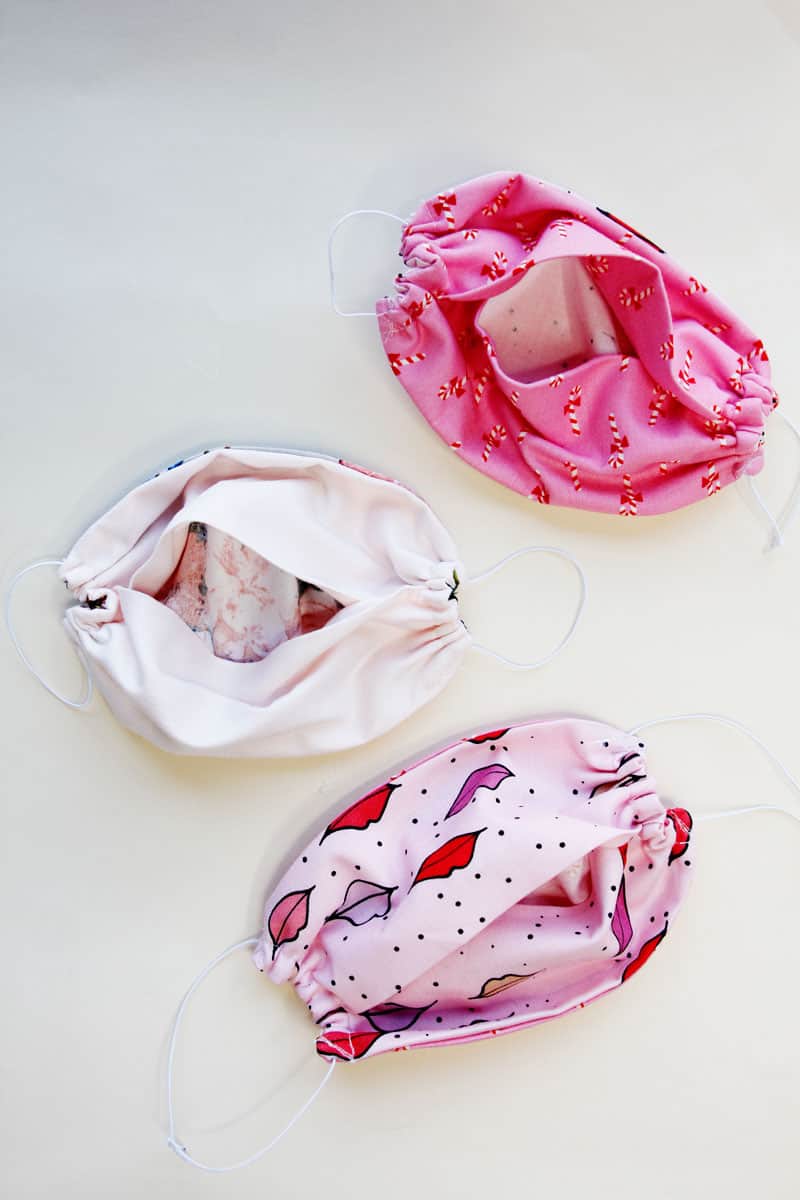 For more face mask tutorials and patterns, see these posts:
3D Face Masks in 5 sizes for kids and adults
3 Ways to make a Face Mask
Filter Pocket Face Mask Tutorial (No Elastic)

Materials:
–Quilting cotton
–Cord elastic 5-6″
–Yarn Needle
–Filter inserts*
*There are a variety of things you can use a disposable filters inside of these masks, like tissues or coffee filters. They also sell carbon based filter inserts that are reusable. I don't know which is best and since I'm not a doctor, this isn't medical advice. I have seen people break open Filtrete filters and cut inserts to go inside their masks but the safety of that is debatable!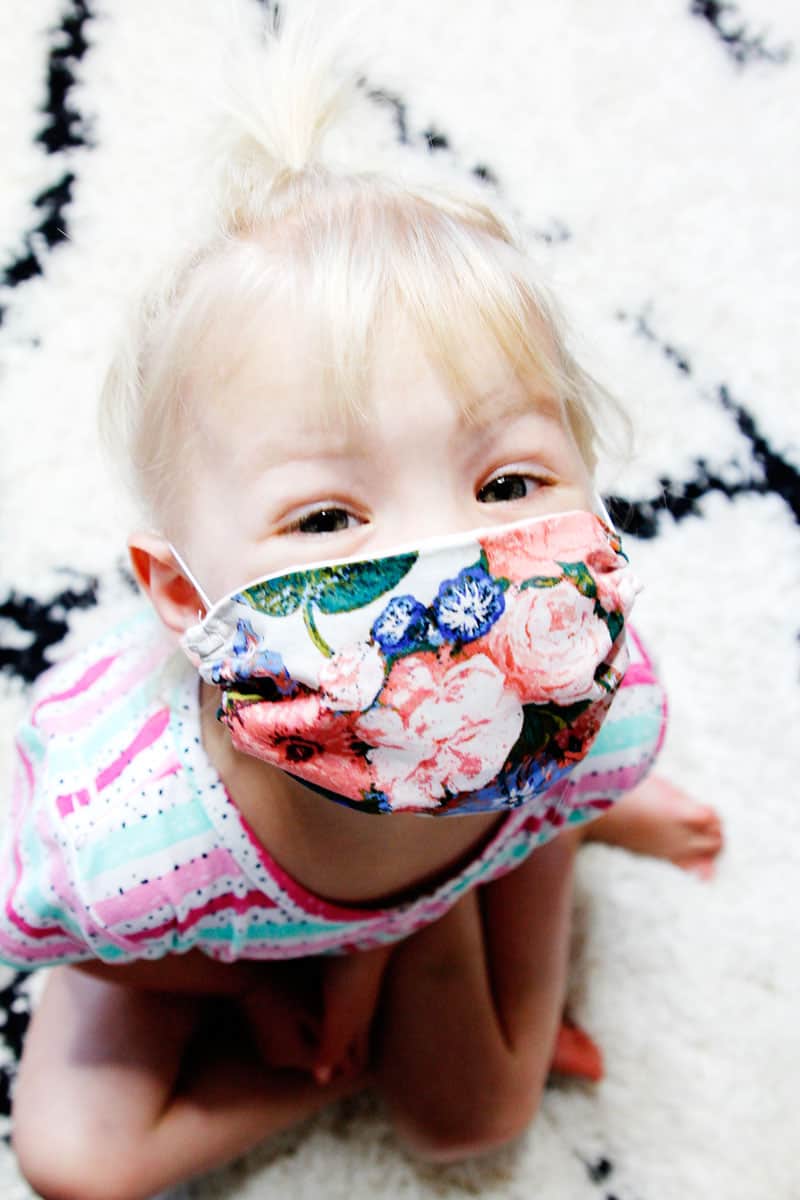 Children Face Mask Instructions:
Print out the pattern pieces and decide which size you want to use. The smaller kid size is best for younger kids under 5. The larger kid size will work for kids about 5-9. Larger kids can wear an adult size with shorter elastic or ties.
Cut out 1 Front and 2 Backs for a filter mask, or just 2 Fronts if you don't need the filter pocket.

If you don't have a printer, the sizes for these pieces are as follows:
Small Size Measurements
1 Front 5″ x 6″
2 Backs 6″ x 6″
Large Size Measurements
1 Front 5″ x 7″
2 Backs 6″ x 7″
Fold and press the back pieces in half lengthwise. Pin to the top and bottom of the right side of the front piece.

Pin and sew all the way around. Clip corners. Turn right side out and press.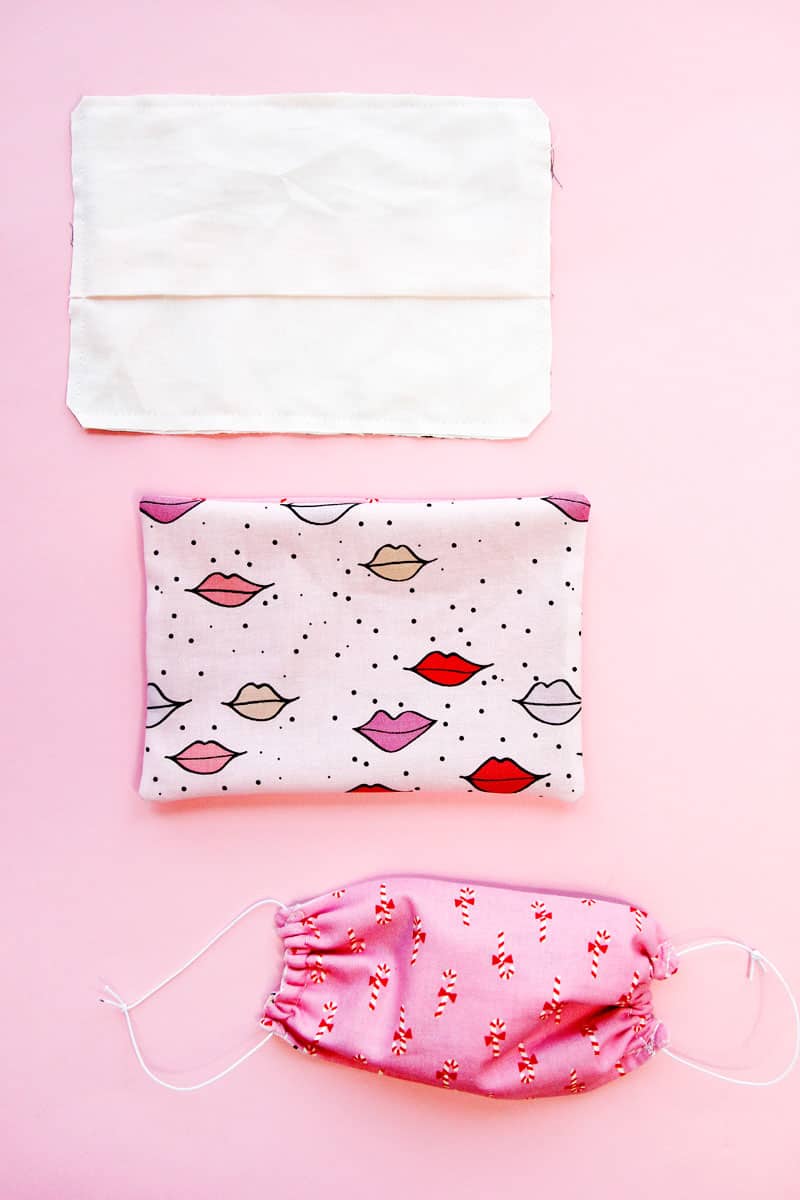 Create a casing by sewing 1/2″ from the side edges. Backstitch at both ends.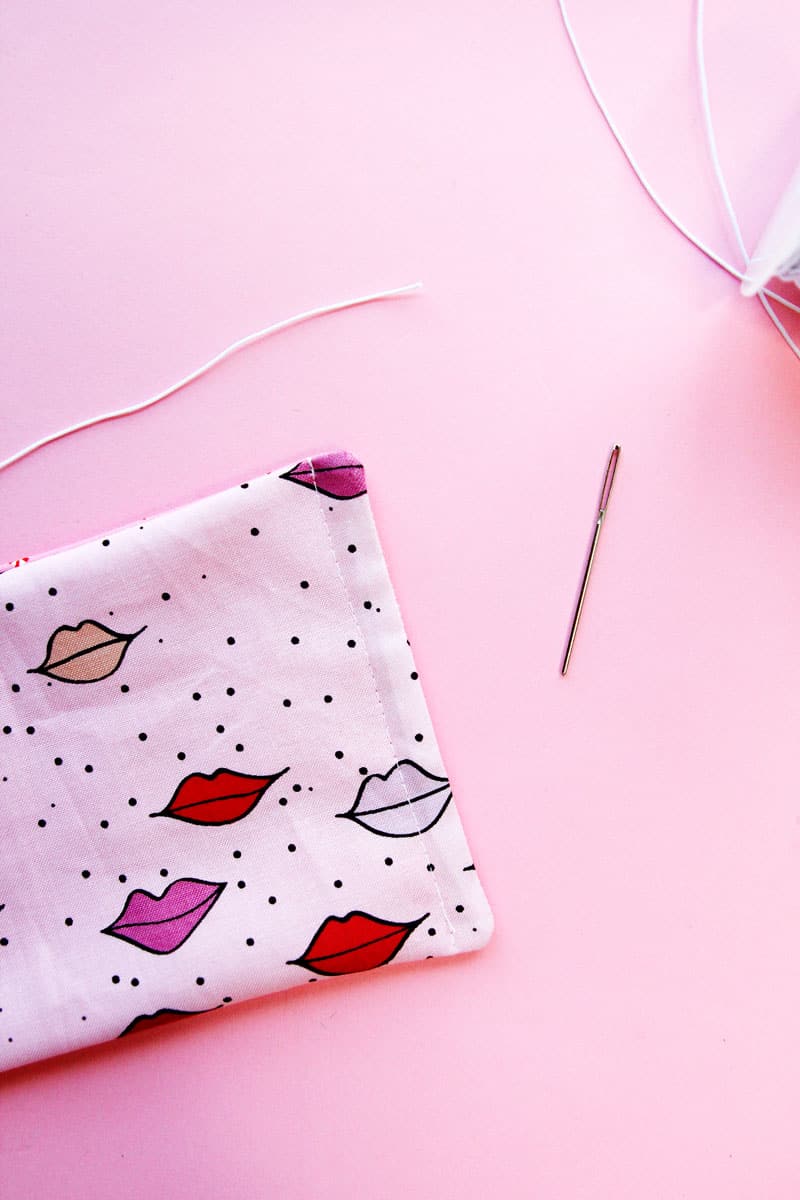 Thread the bead elastic onto a yarn needle.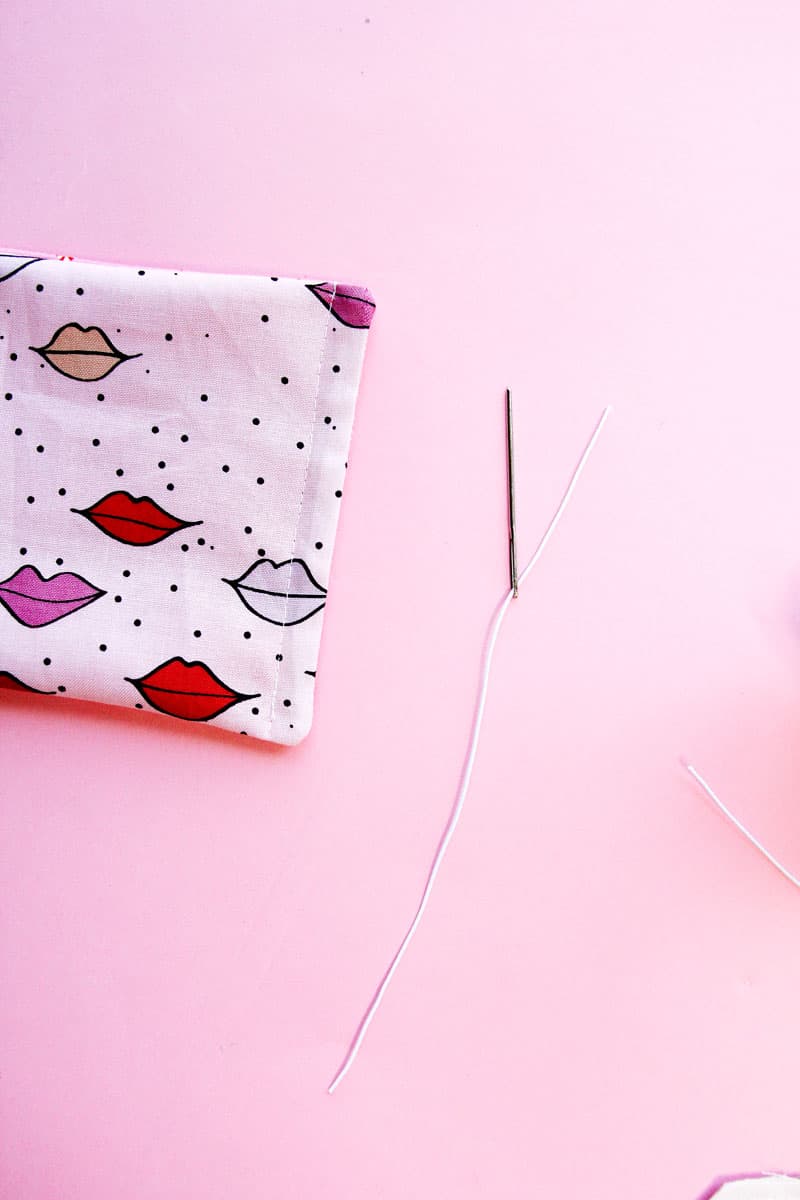 Push the needle into the casing.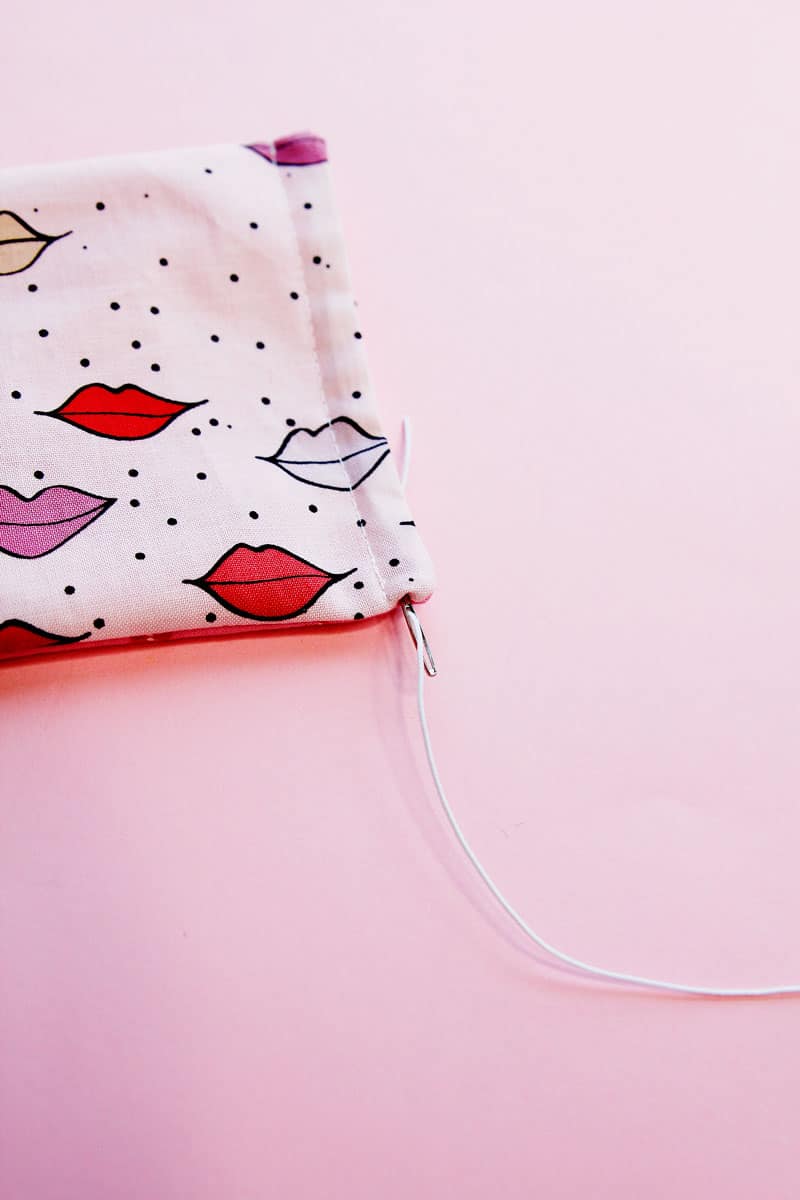 Pull it all the way through to the other side, making sure not to lose the elastic inside the fabric.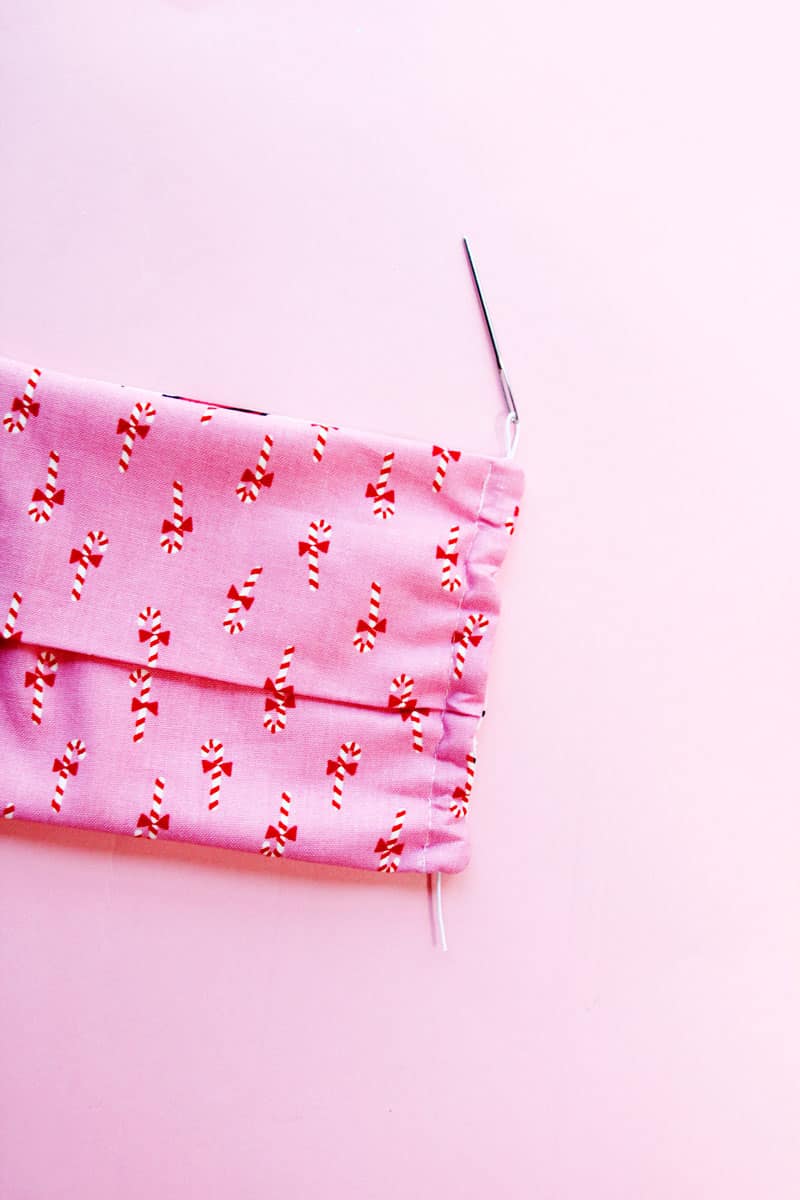 Tie the elastic ends in a knot.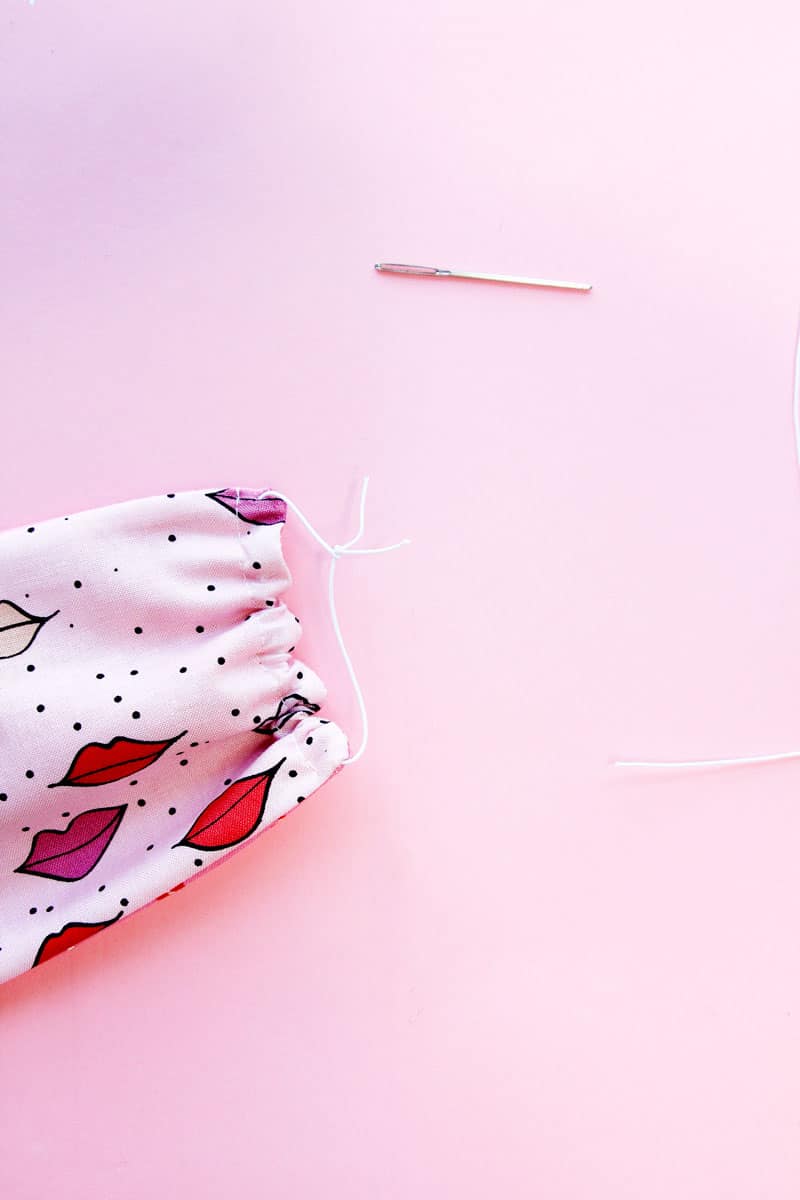 Cinch the elastic and stitch across the elastic to make sure it keeps the mask gathered.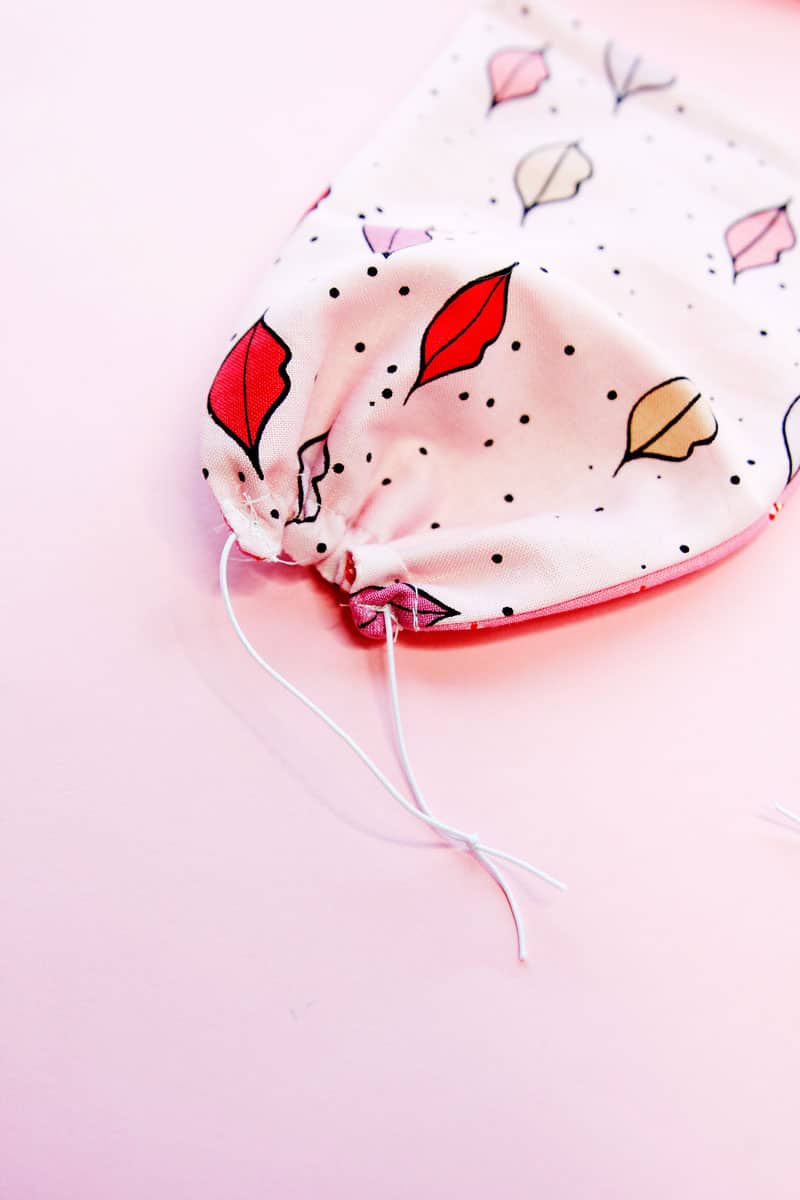 Repeat on the other side.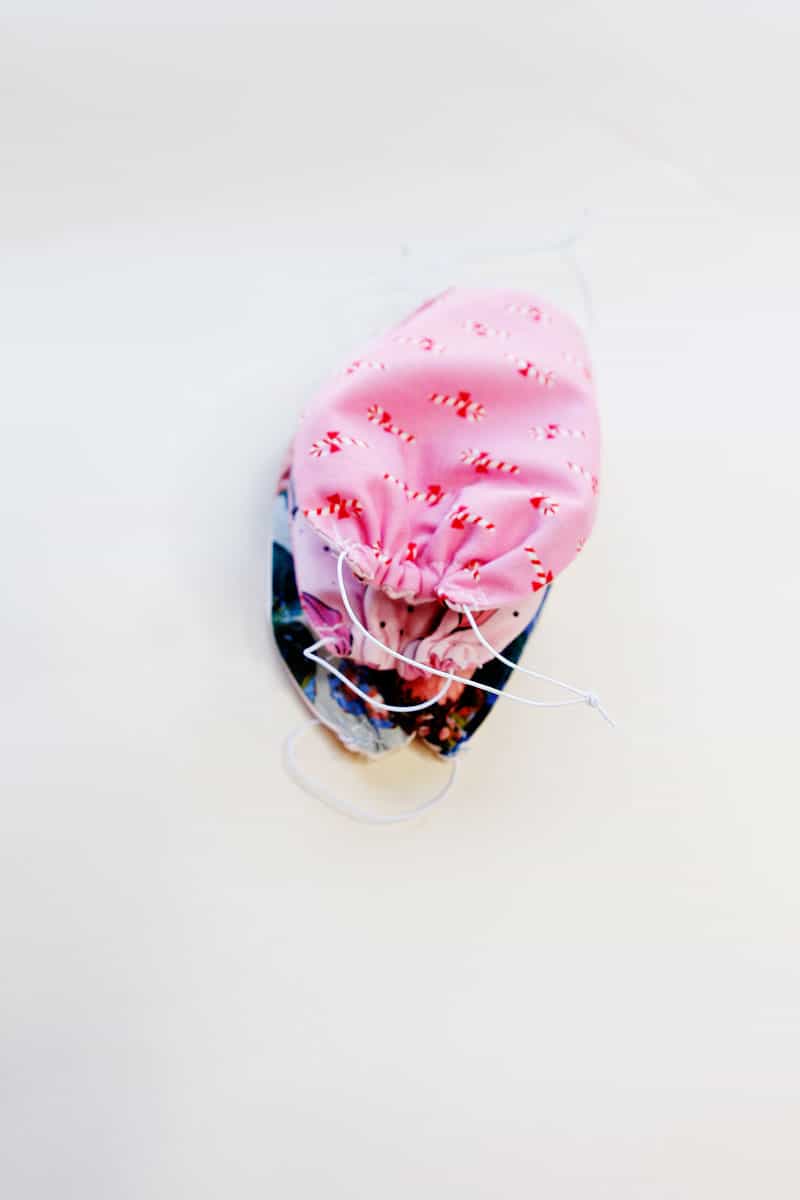 If the elastic turns out to be too long, just tie a knot closer to the mask and trim the extra off.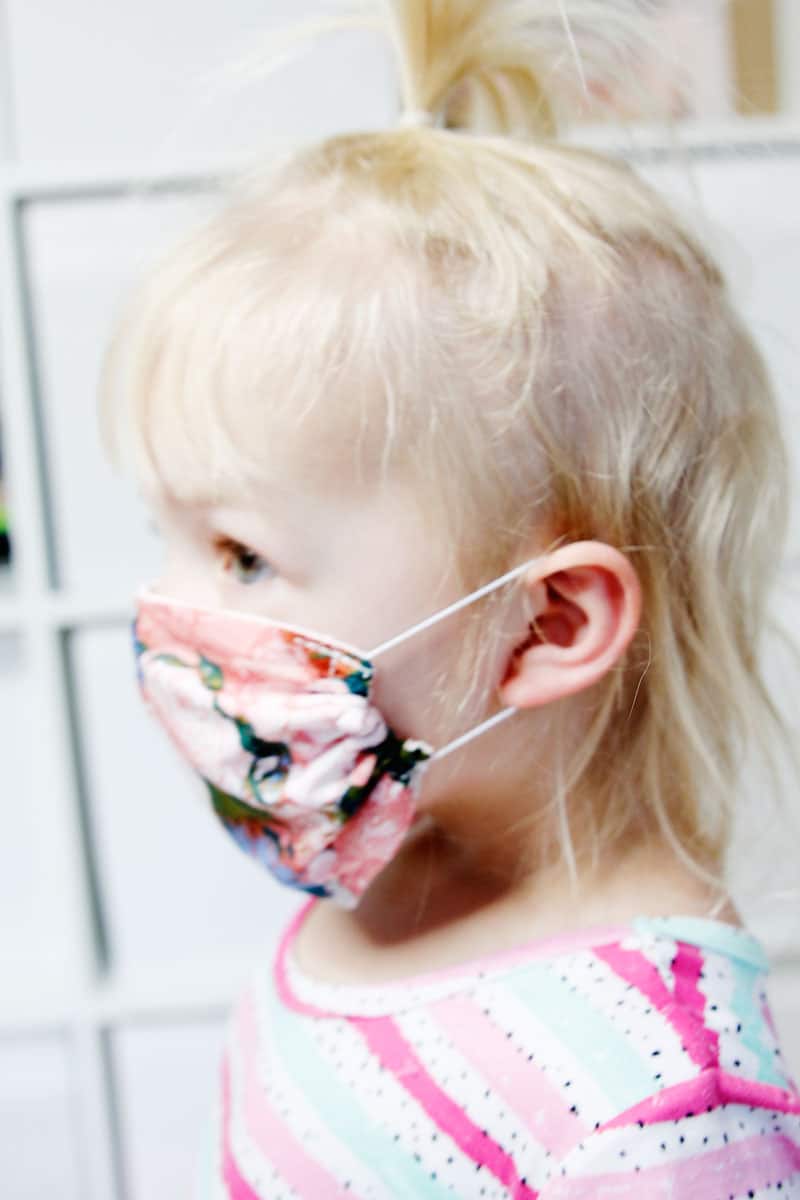 Children should be under constant supervision while wearing mask. Consult your pediatrician before allowing children to wear masks.
More Face Mask Tutorials: