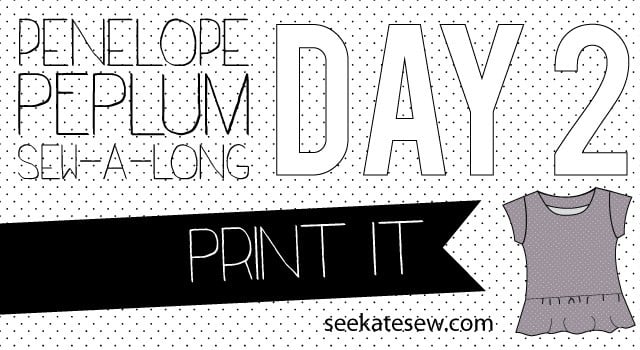 Today's sew-a-long task is super simple: print the pattern! Printing pdf patterns should be easy but you may run into troubles, so here are some good things to know before you start.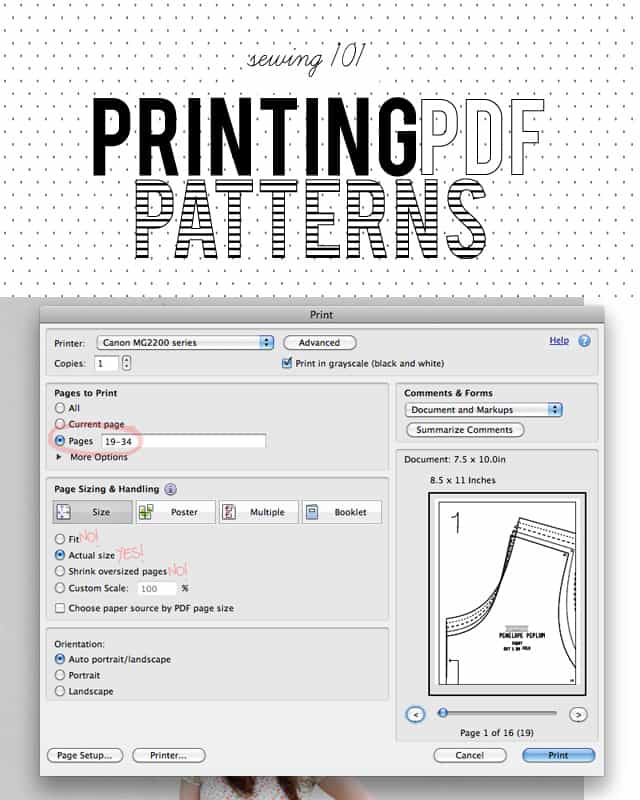 Tips for printing PDF patterns:
-Print at 100%, Actual Size or Do Not Scale.
-DO NOT use "fit to page" "shrink to fit" or any percentage other than 100.
-I don't recommend using Windows 8 to print, as it tends to mess up sizing.
-To save paper, don't print the pattern instructions, just print the pages with the pattern pieces. For the Penelope Peplum, print pages 19-34.
-The Penelope Peplum pattern has a black outline around the pattern pieces, with extra paper on all sides of the page. Trim the excess and tape the pages together, following the taping guide found on page 5.
Alright, now that your pattern is printed, and your fabric is gathered you are ready to cut it out! See you tomorrow for Day 3's task!